As regular readers will know, every now and then I like to publish some images that I have taken that don't fit easily into any particular theme and this week's blog is an example. They include wanderings outside the City and even London itself but I hope you will still enjoy them.
Walking down Errol Street in Islington (EC1Y 8LU – opposite Waitrose) I looked up and, for the first time, noticed this very touching memorial …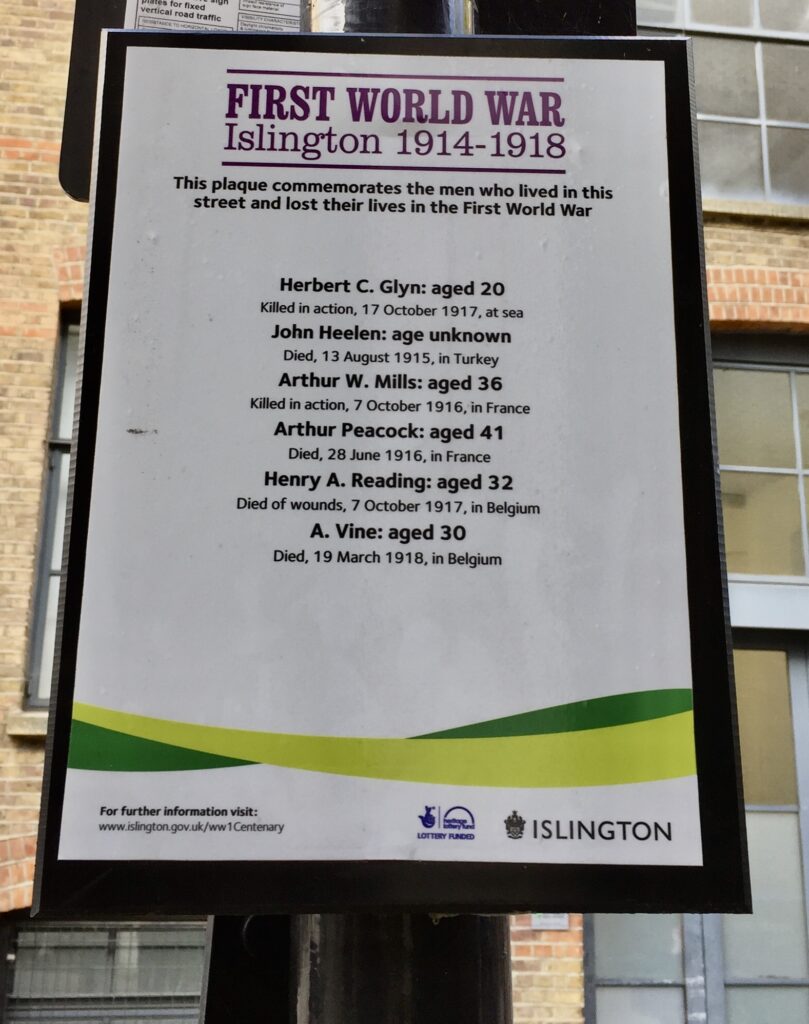 This wonderful map entitled The Streets They Left Behind is interactive. Just click on the poppies to read more about the men who never returned.
Just across the road in Whitecross Street are the premises of A Holt & Sons Ltd …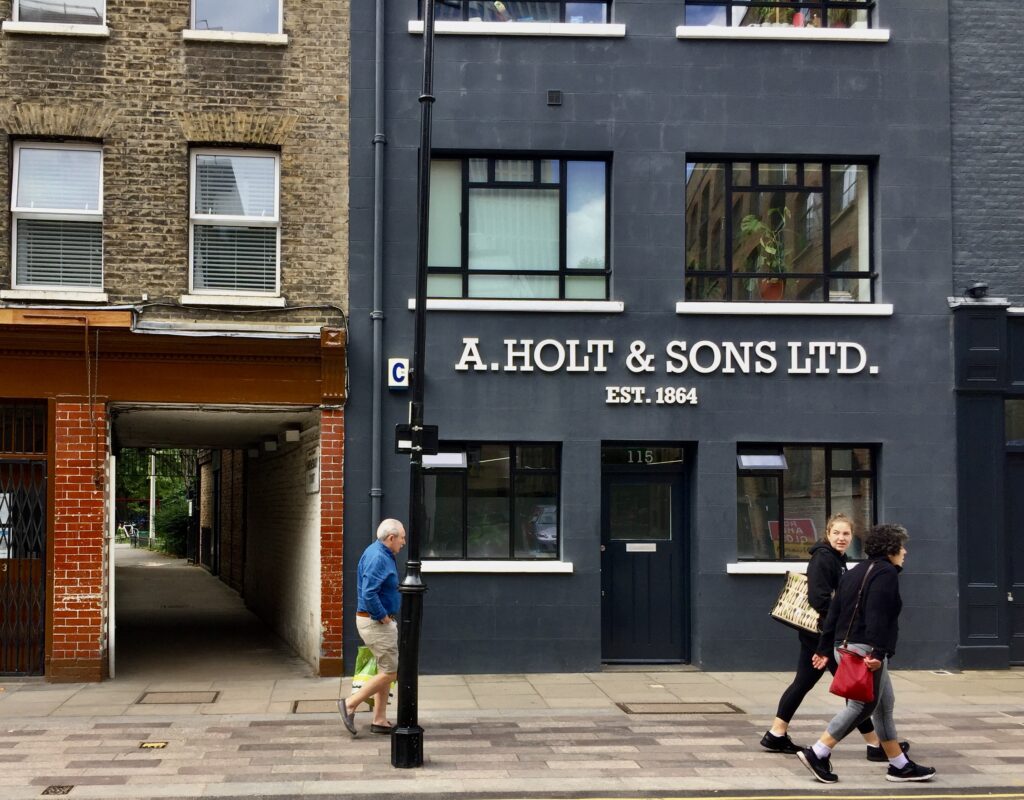 Because so many trades have moved out of the City and its adjacent boroughs, I had always assumed that the building contained flats and that the signage had been retained as a quaint 'feature' to attract tenants. How wrong I was!
The business (which specialises in cotton textiles) was founded by Abraham Holtz who started his enterprise on a stall nearby and who then bought these premises in 1864. It has been in the family ever since (the 'z' was dropped from the name at the time of the First World War). Have a look at their website for the full fascinating story.
The building is adjacent to the tiny, covered alley called Shrewsbury Court …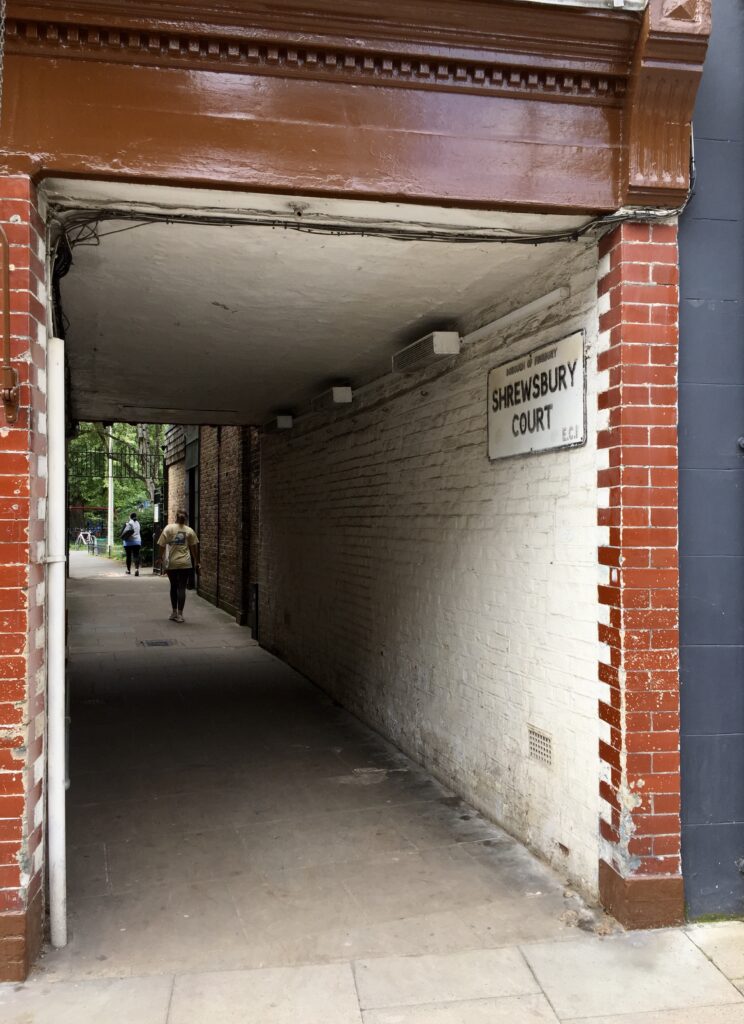 Despite my best efforts, I haven't been able to establish the origin of its name. You can read more about its history here in the splendid Ian Visits blog.
A few yards inside the alley is one of my favourite London doors. The story I have conjured up in my mind is that, some time in the early 1970s, the people living there found that visitors knocked on the door rather than ringing the bell. When asked why, callers usually said that they didn't know there was a bell. As a consequence, the residents (who obviously had artistic talents) got out their paint brushes and added this helpful sign to indicate where the push button bell was. Brilliant!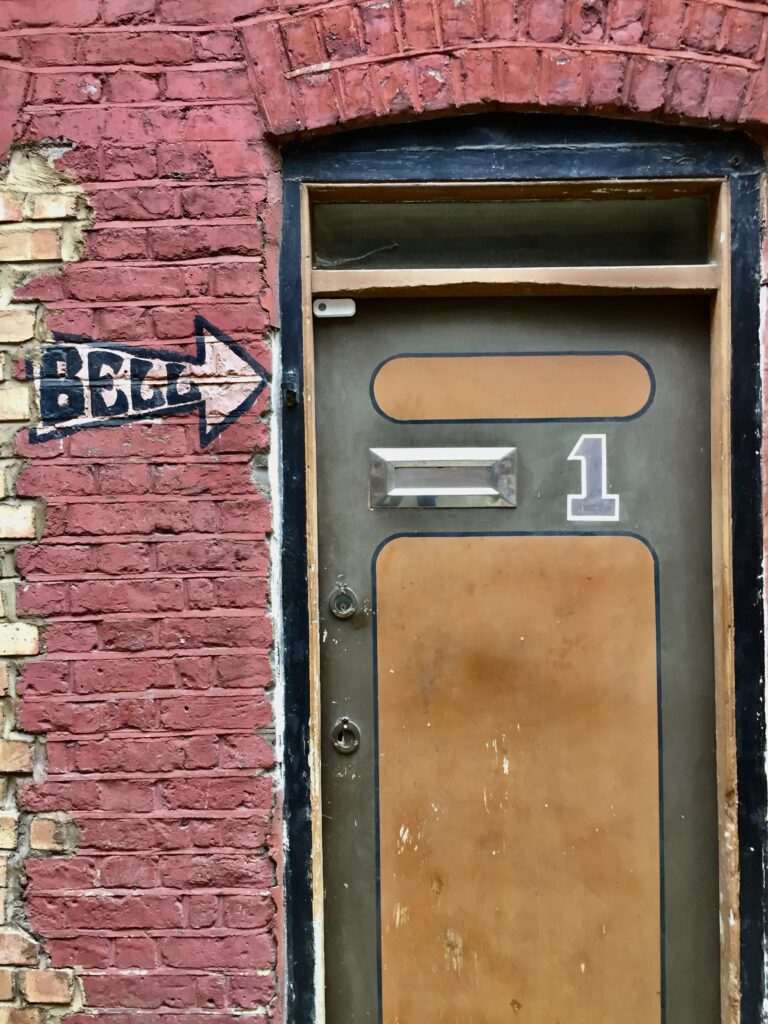 If learning a bit more about City doors takes your fancy have a look at my blog entitled That rings a Bell.
The other day at the Museum of London I was admiring this painting of London as seen from Southwark in around 1630. It's one of the few painted records of the City before it was destroyed in the Great Fire …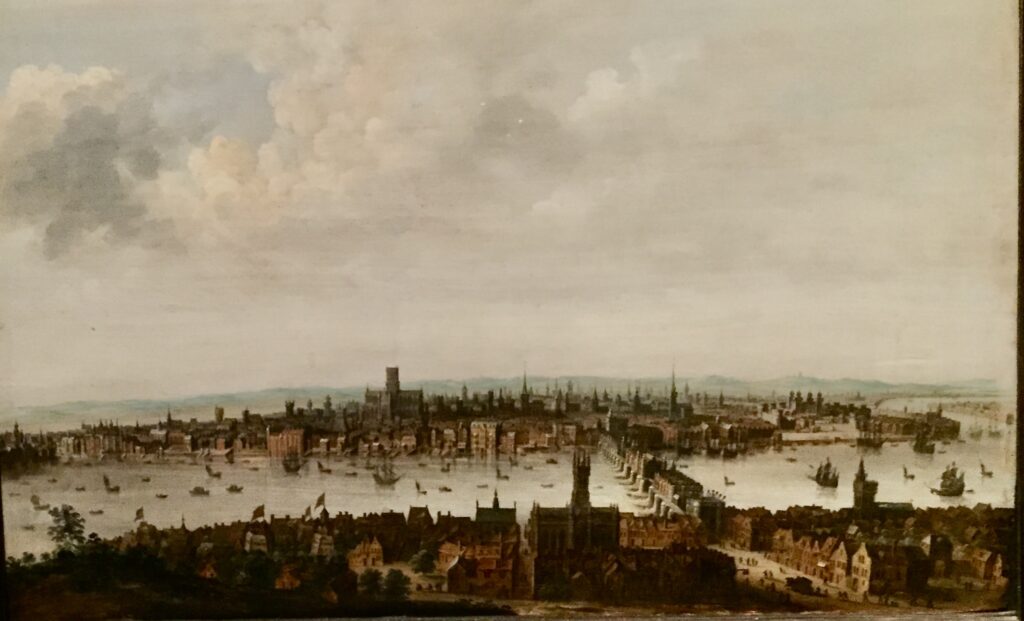 My eye was drawn to London Bridge where a wide selection of traitors' heads offered a grisly welcome to newcomers approaching from the south …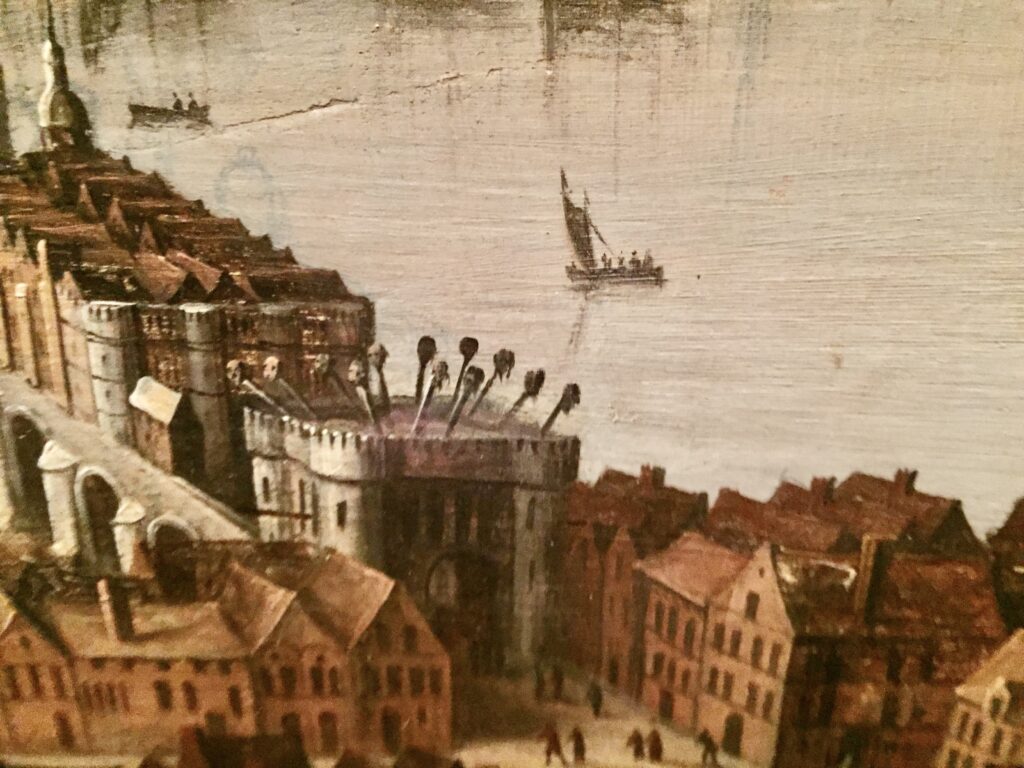 I liked this view of the outside of the Charterhouse with the very old gates, a gas lamp and an iconic red London pillar box …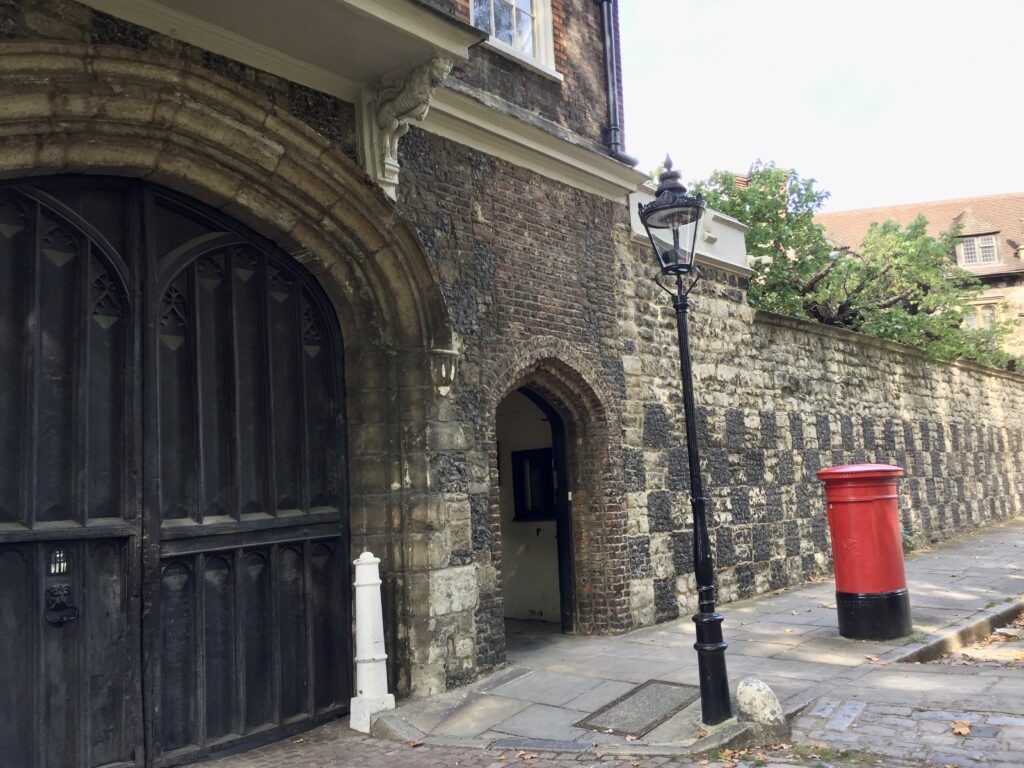 The Kentish ragstone wall is fantastic …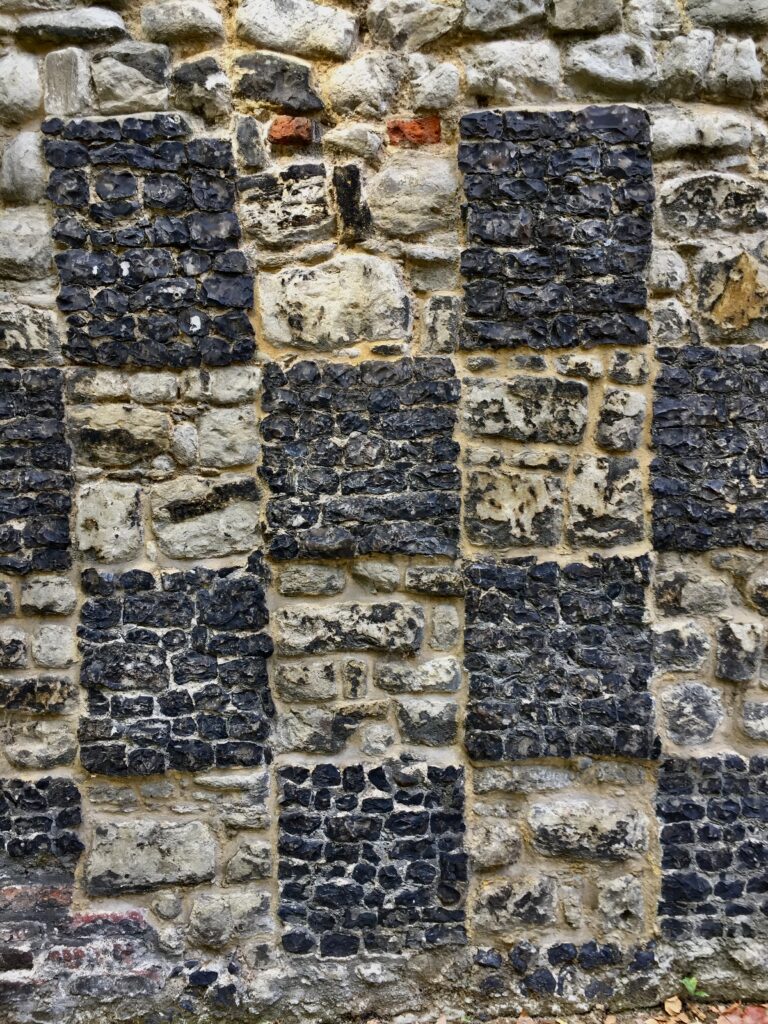 I wrote recently about the great Italian experience that is Eataly on Bishopsgate. Here's some of the scrumptious produce on sale …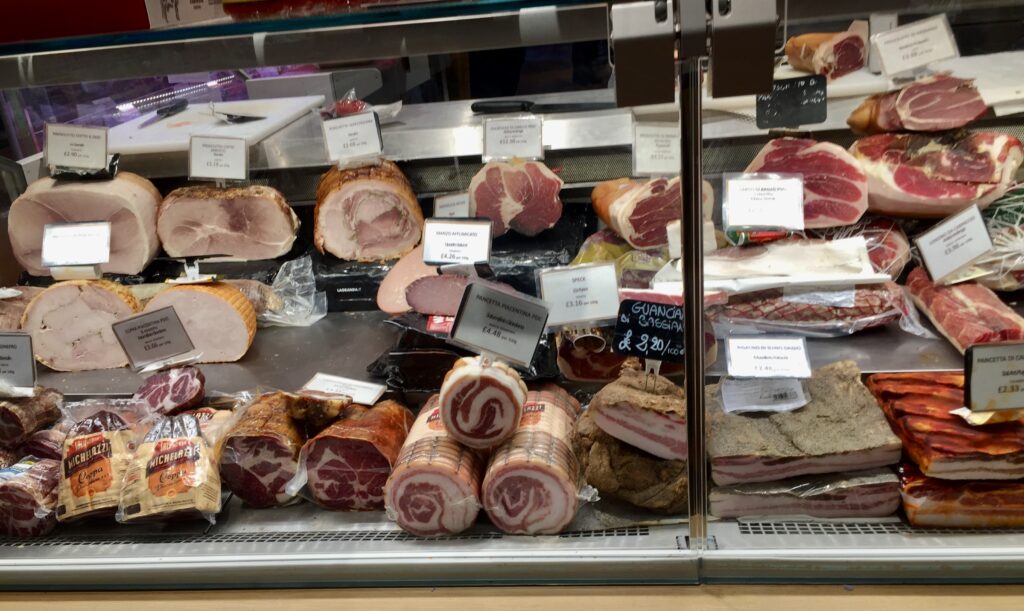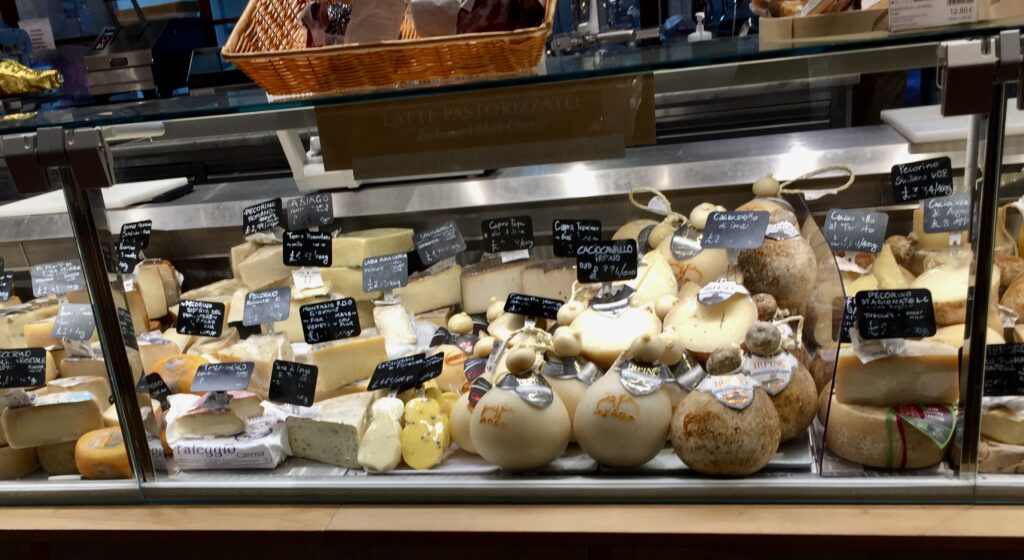 There are a few doorways around the City that have always intrigued me since the wood seems to be incredibly old and repurposed from another function. The first is on Foster Lane and the next two Carter Lane …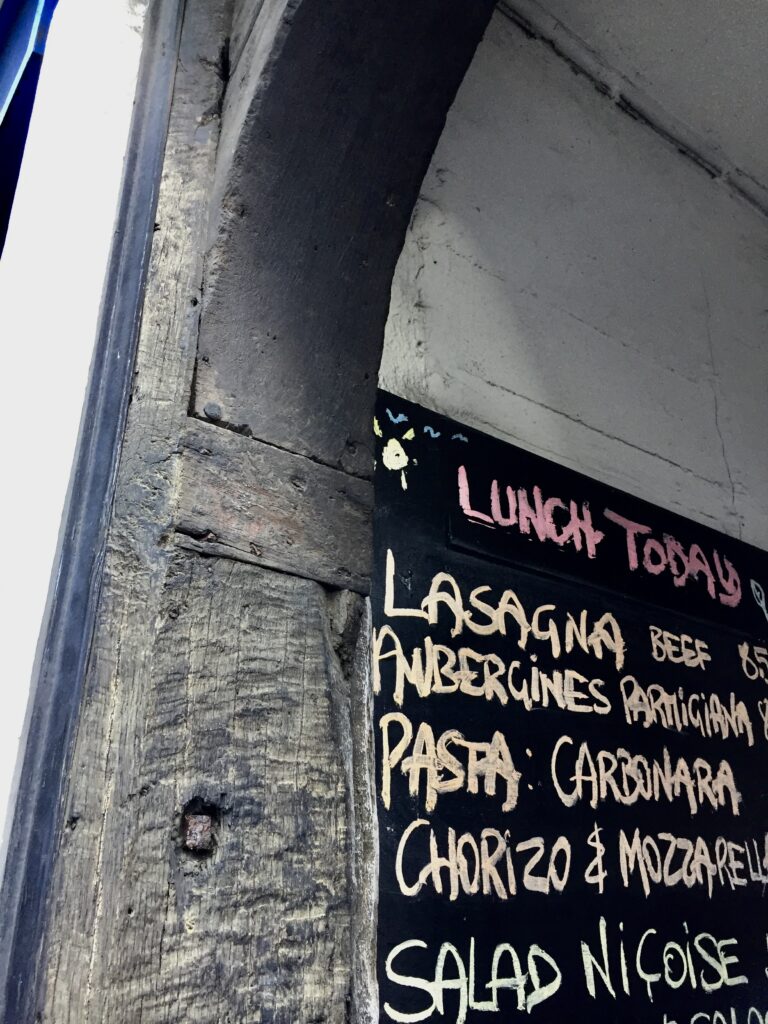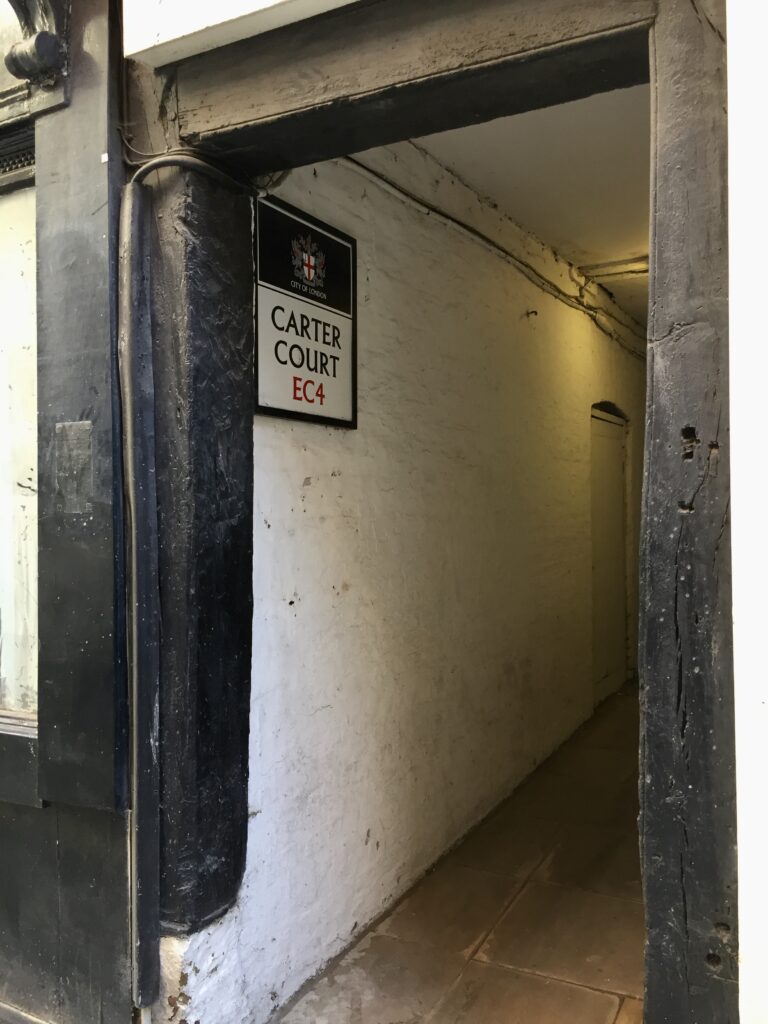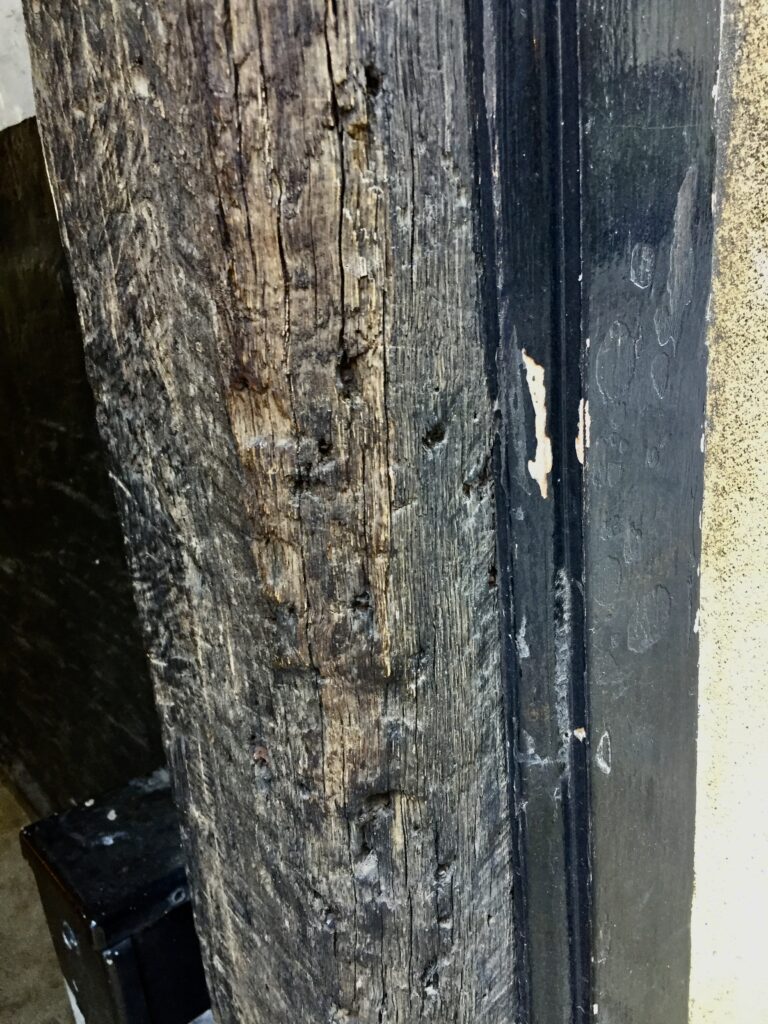 I have noticed a recent trend in City opticians to have really wacky displays that don't seem to bear much resemblance at all to their product. This one's in Aldersgate and is obviously referencing the nearby Barbican estate …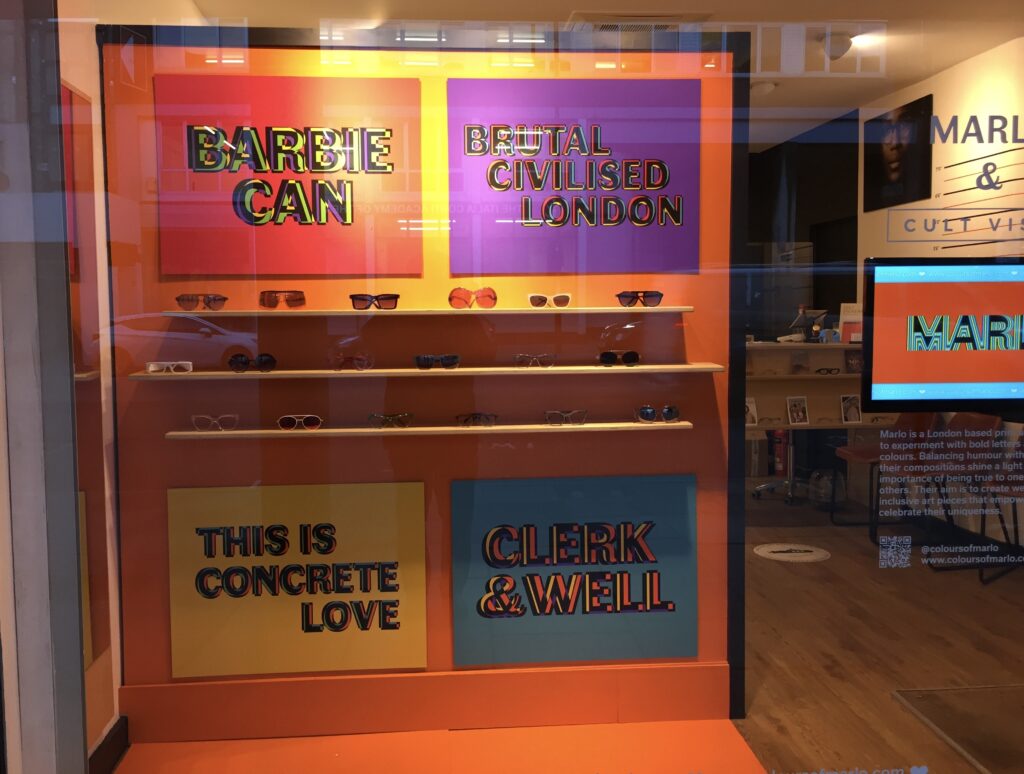 Generally speaking, I don't approve of graffiti, but this made me laugh …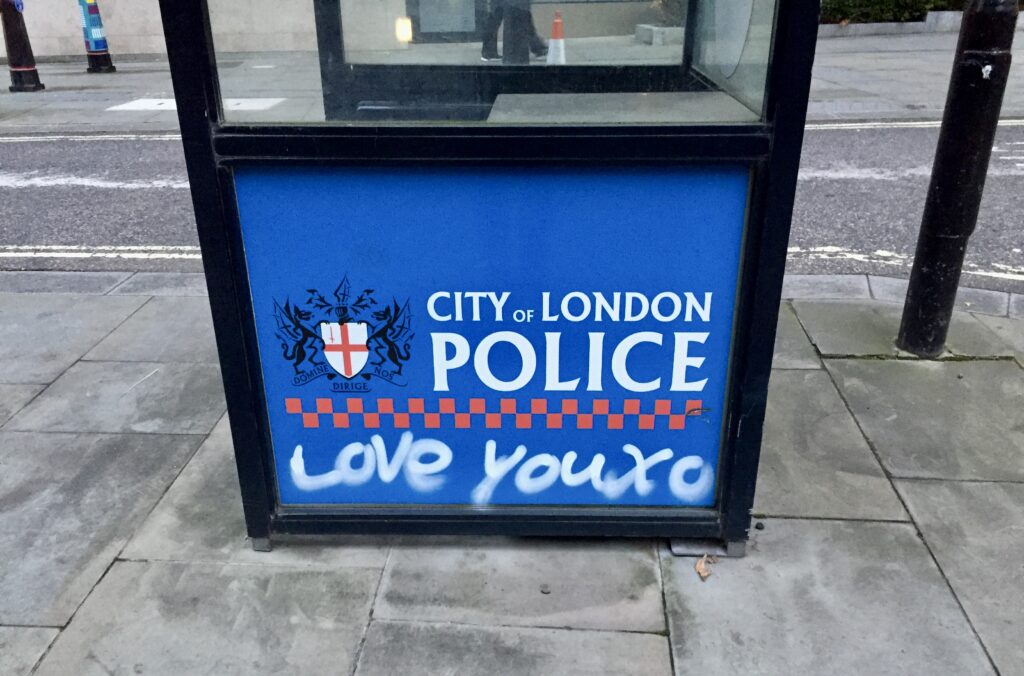 When visiting Highgate Cemetery a few weeks ago I encountered these two ladies on Highgate Hill. The first ('Big girls need big diamonds') is obviously Elizabeth Taylor …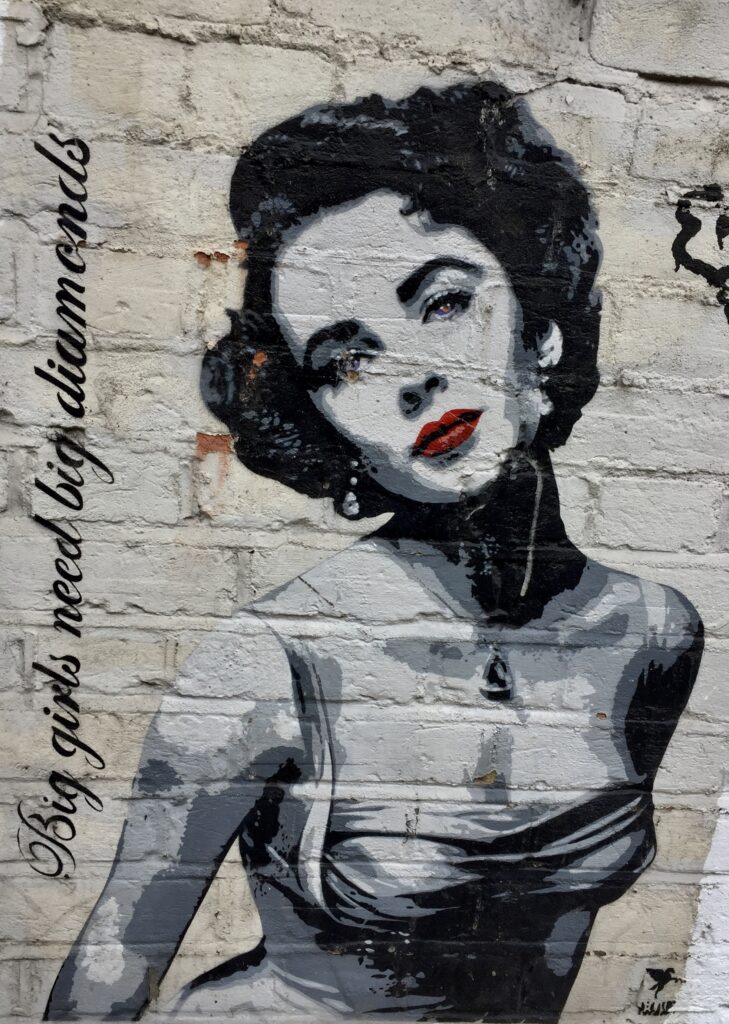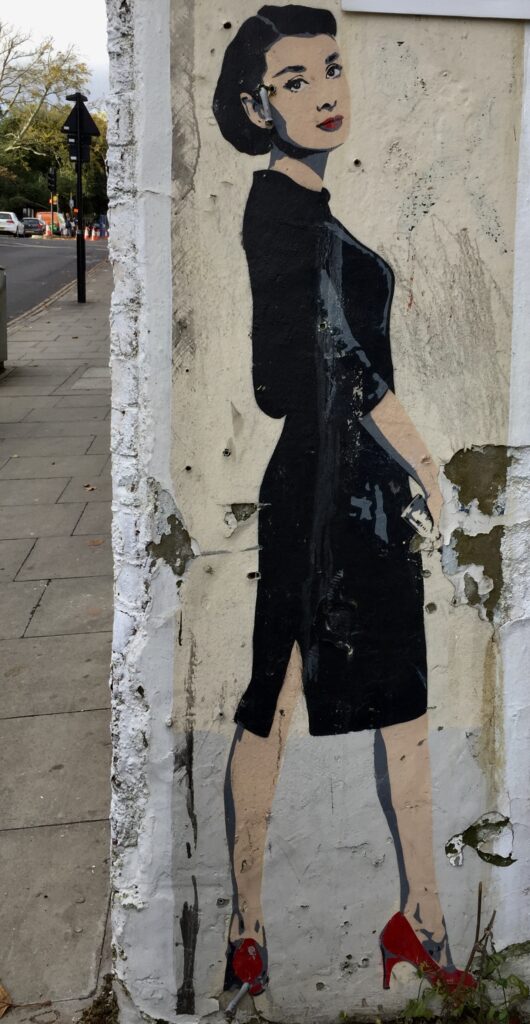 If you are visiting nearby and are interested in finding them they are on the outside wall of the oddly named Brendan the Navigator pub (N19 5NQ).
In the Egyptian Avenue in Highgate Cemetery you will come across the vault containing the remains of Mabel Veronica Batten. In front of the entrance there are always fresh flowers placed in a marble container inscribed with the name of her lover, Radclyffe Hall, who is also laid to rest there …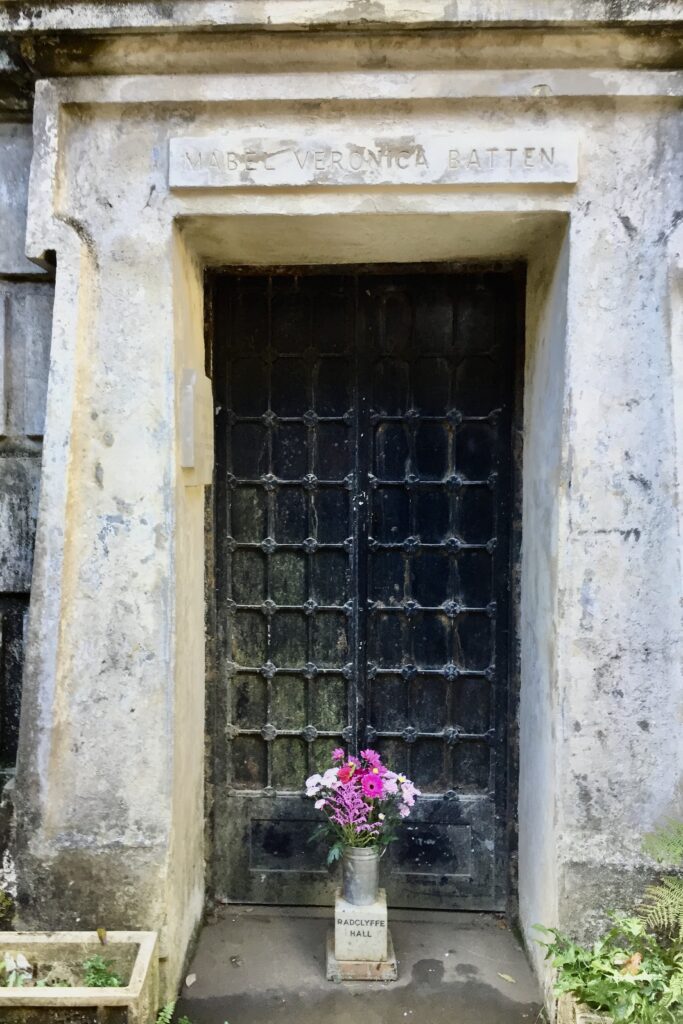 Hall, born Marguerite Radclyffe Hall but known to her loved ones as John, was a lesbian who dressed in men's clothes in a society and era when same-sex love was considered not only immoral but legally punishable. Her book, The Well of Loneliness, dealing with a love between two women, was published in 1928. Here she is circa 1910 …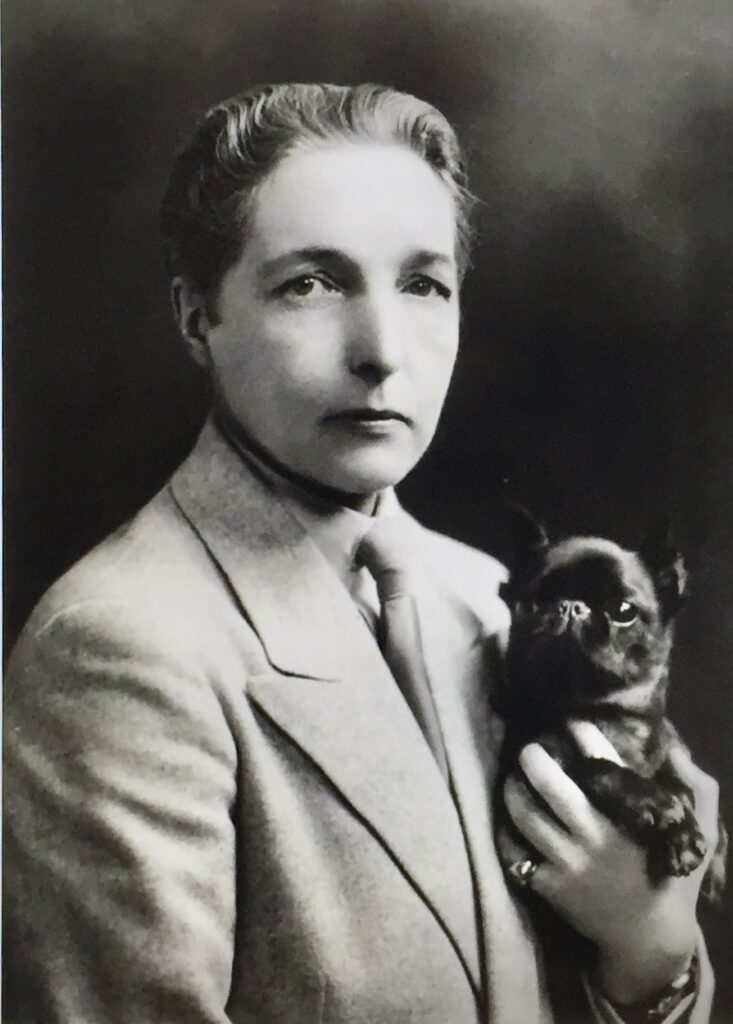 Her novel became the target of a campaign by James Douglas, editor of the Sunday Express, who wrote, 'I would rather give a healthy boy or a healthy girl a phial of prussic acid than this novel.' A judge eventually ordered the book destroyed, with the defendants to pay court costs.
A lady entrepreneur sets out her wares on Kilburn High Road …
Nearby stalls …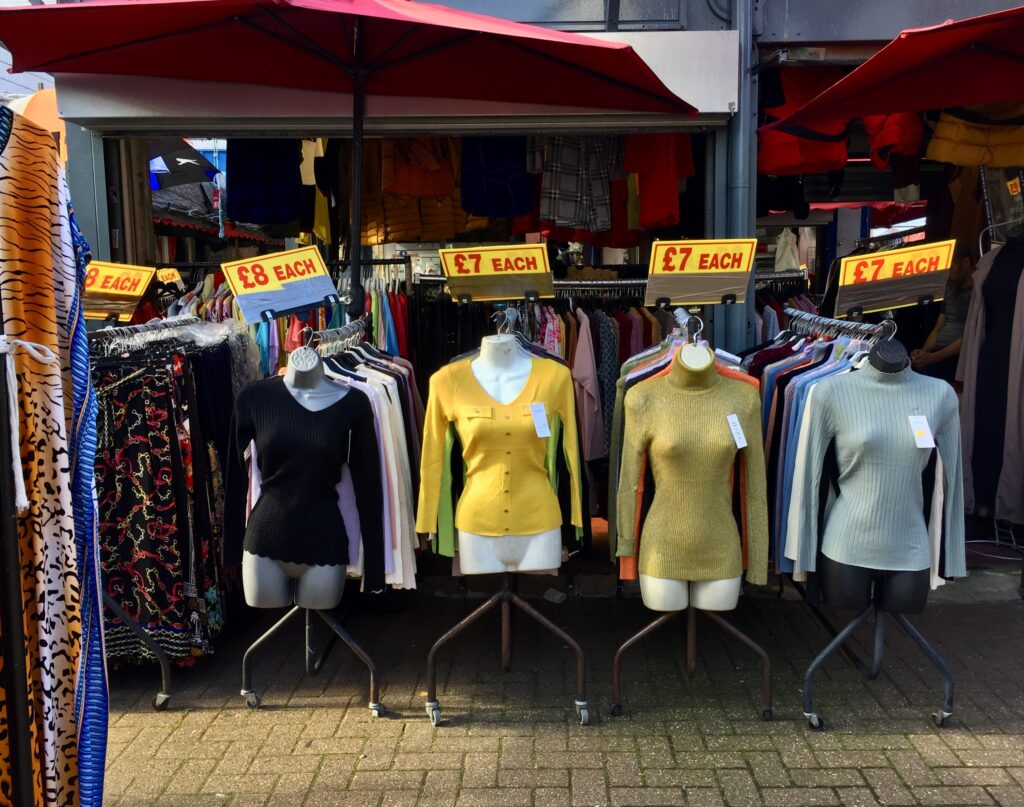 And finally, some images from a really enjoyable trip to Ipswich.
Ipswich Museum is a delight containing an extraordinary range of exhibits, all displayed in an authentic Victorian environment.
Ever wondered what a boa constrictor's skeleton looks like? Wonder no more …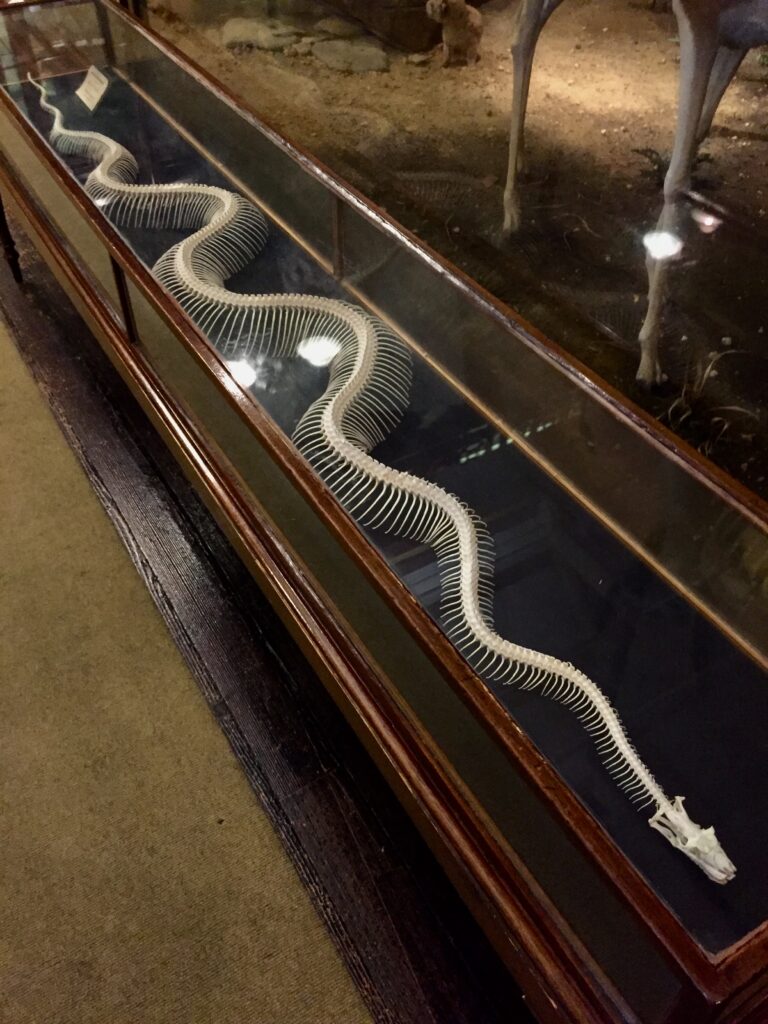 Ever fancied a close encounter with a woolly mammoth? This is the place to come …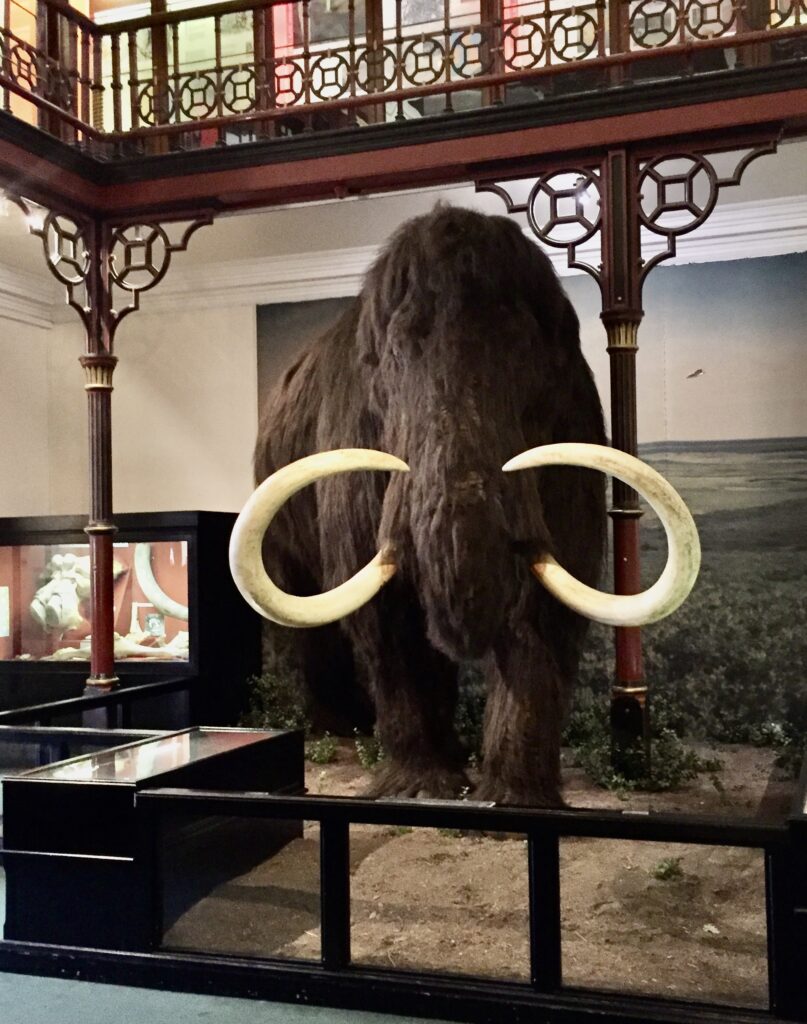 In a sad sign of the times, ten years ago someone broke in and sawed off and stole Rosie the Rhino's horn!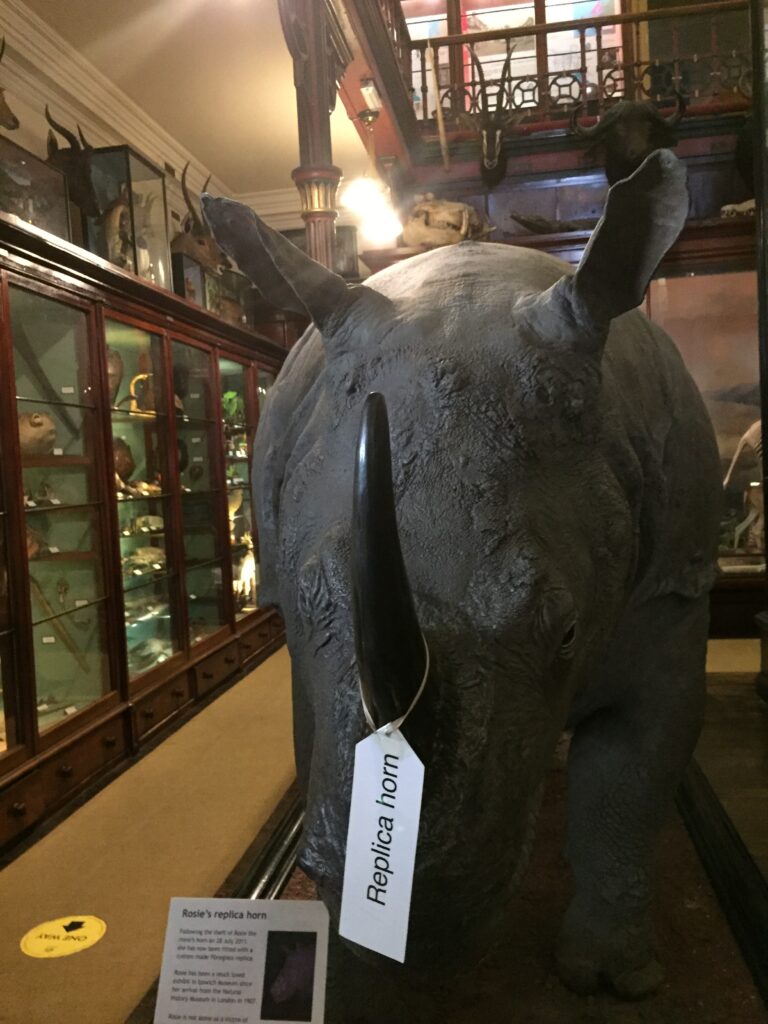 Staying at the Salthouse Harbour Hotel was fun. There is some interesting art on display …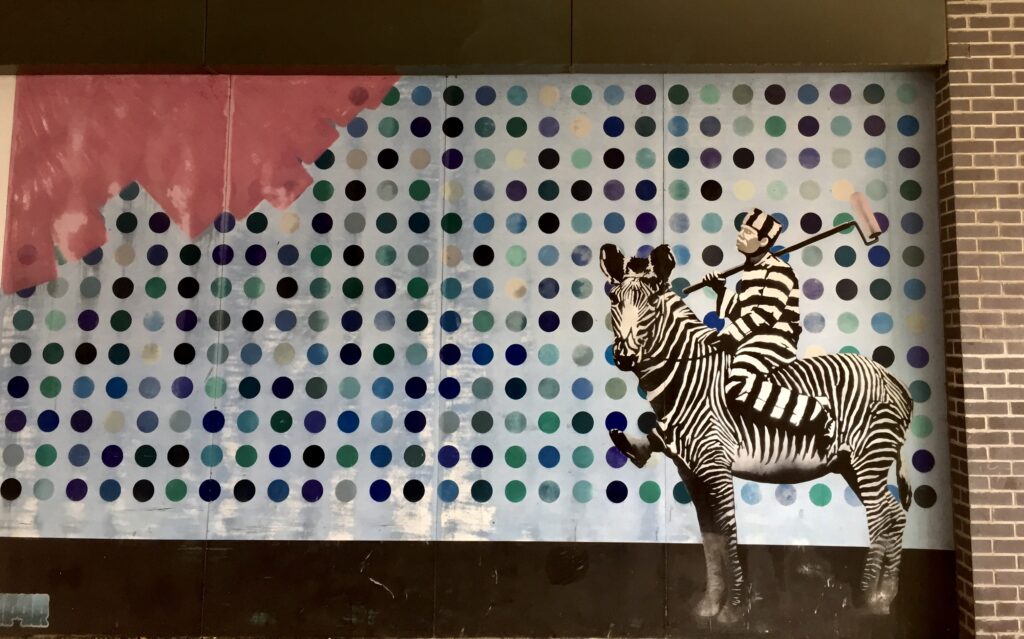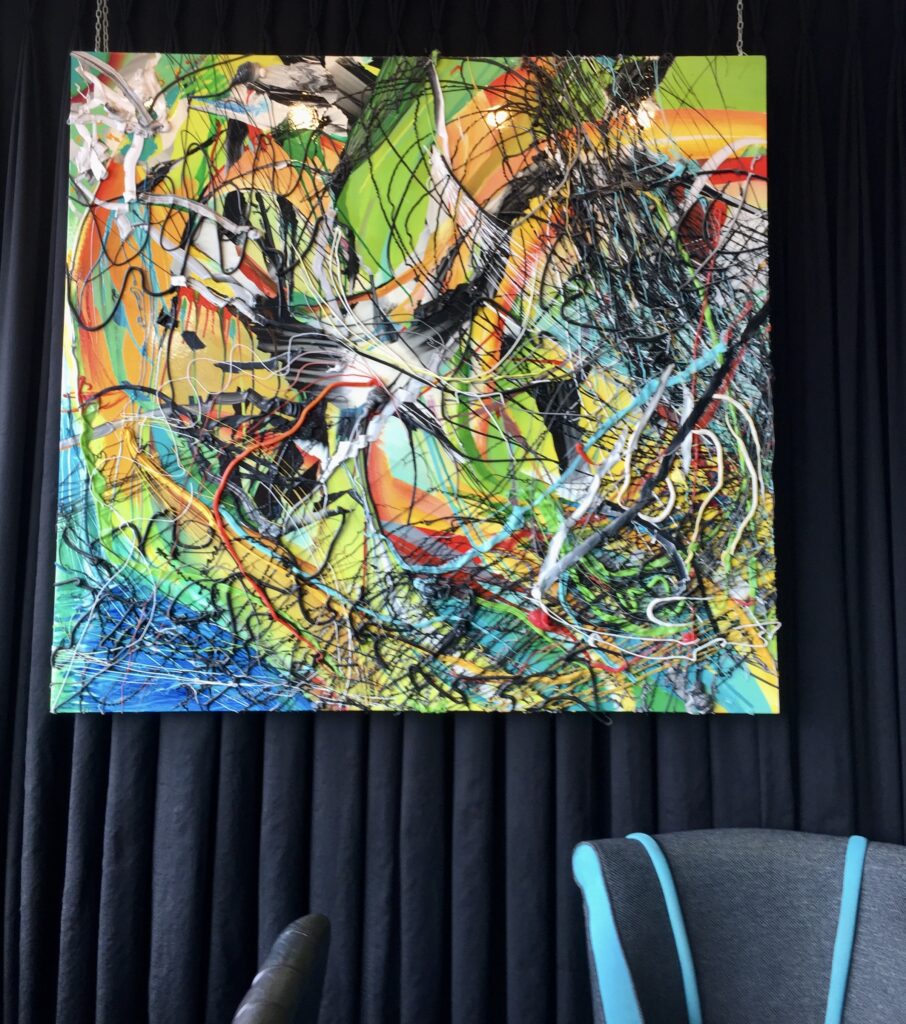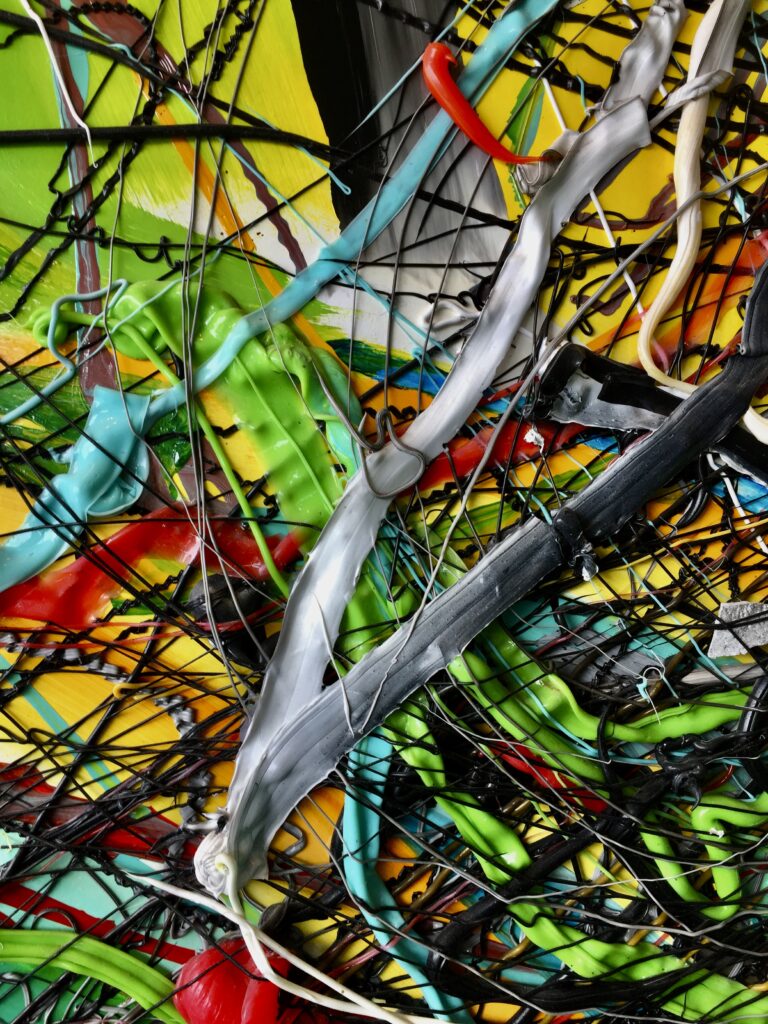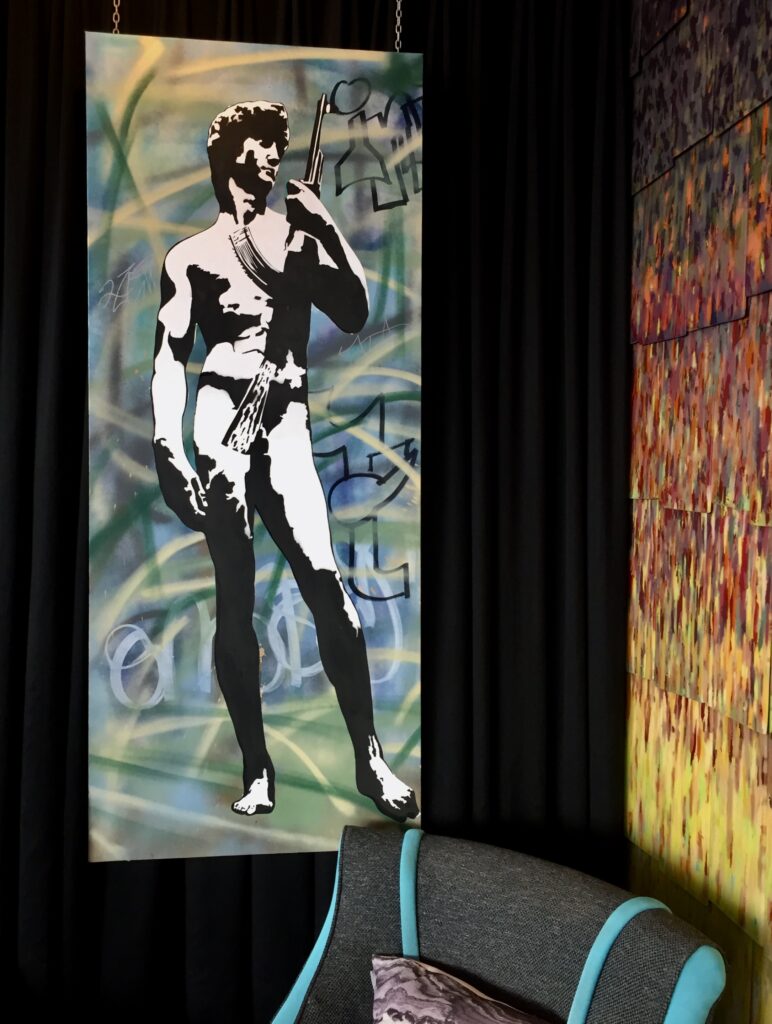 And some, er, rather eccentric signage …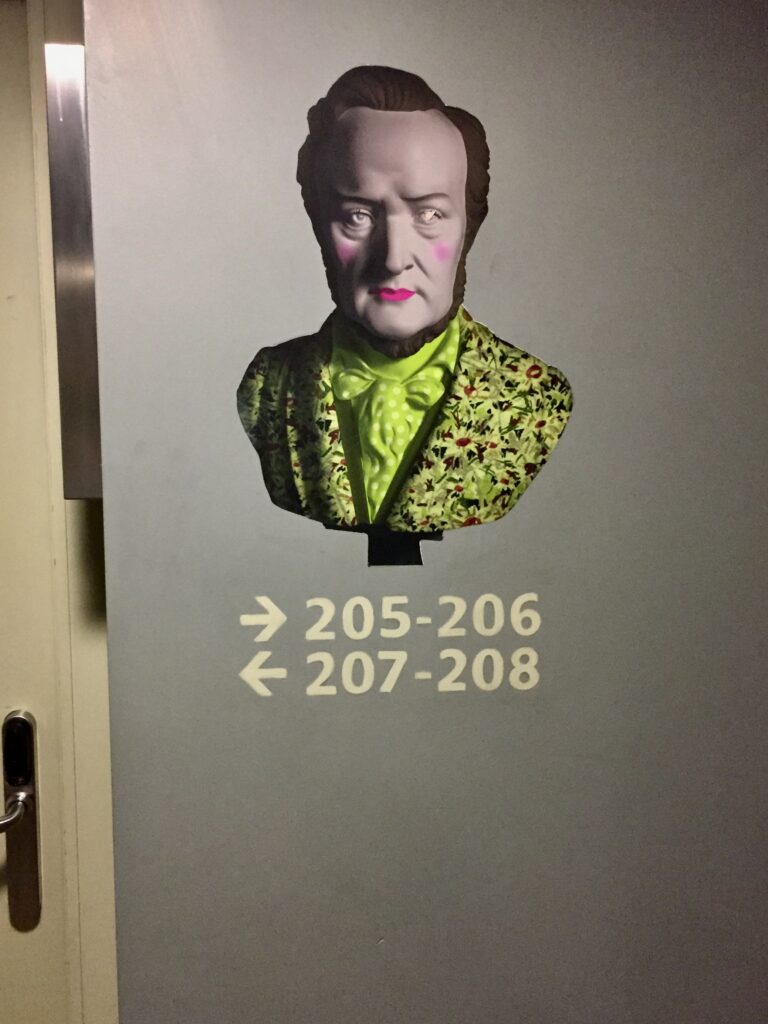 If you would like to follow me on Instagram here is the link …