Temple tube station's grey concrete roof terrace has been given a kaleidoscopic makeover by London-based artist Lakwena Maciver. Titled 'Back in the Air: A Meditation on Higher Ground,' Maciver's rooftop art installation features a series of interlocking geometric patterns inspired by her Ugandan heritage …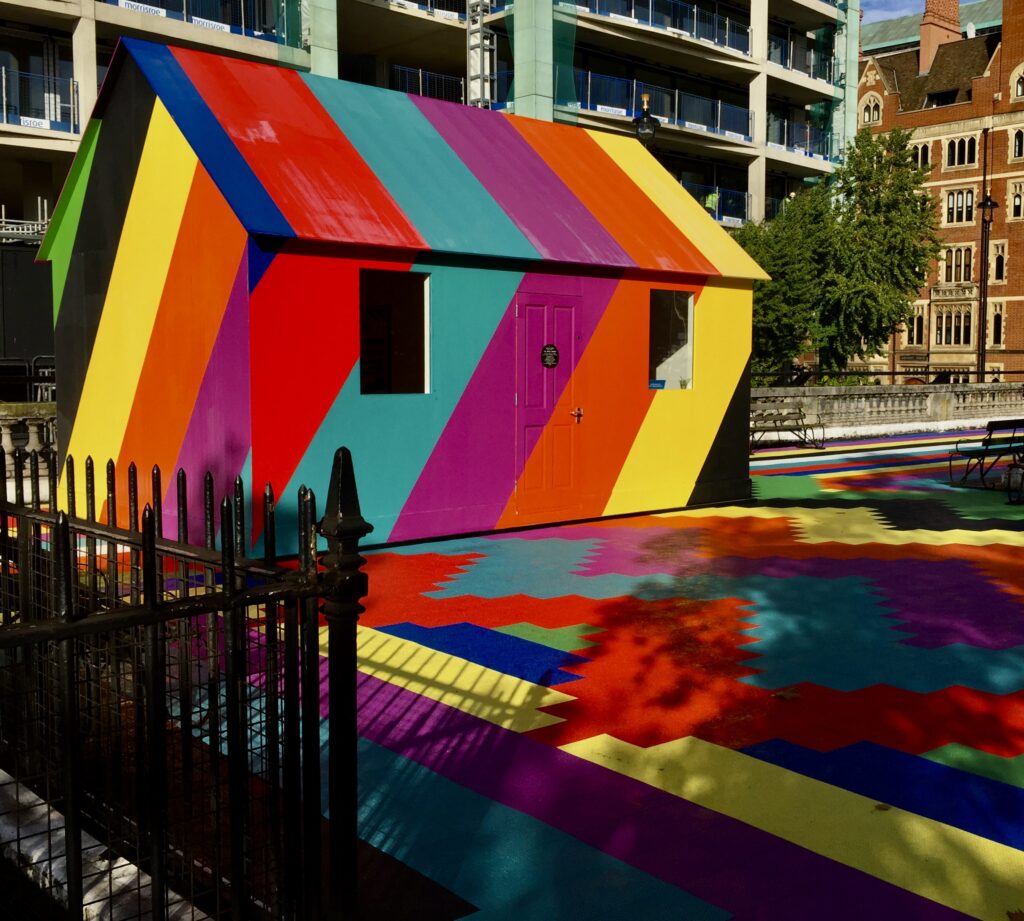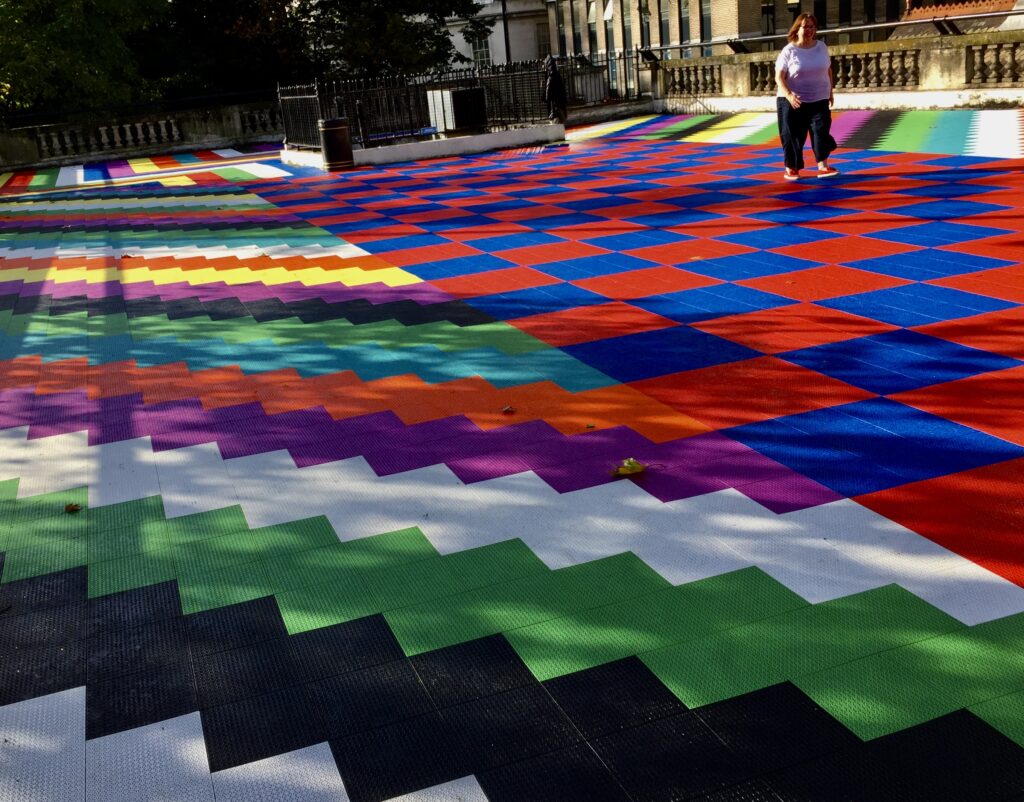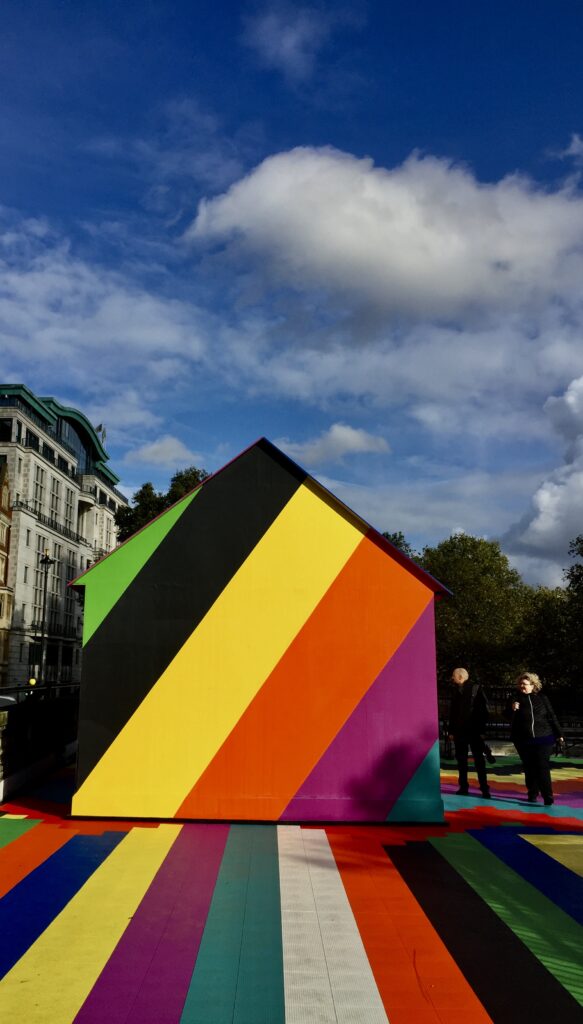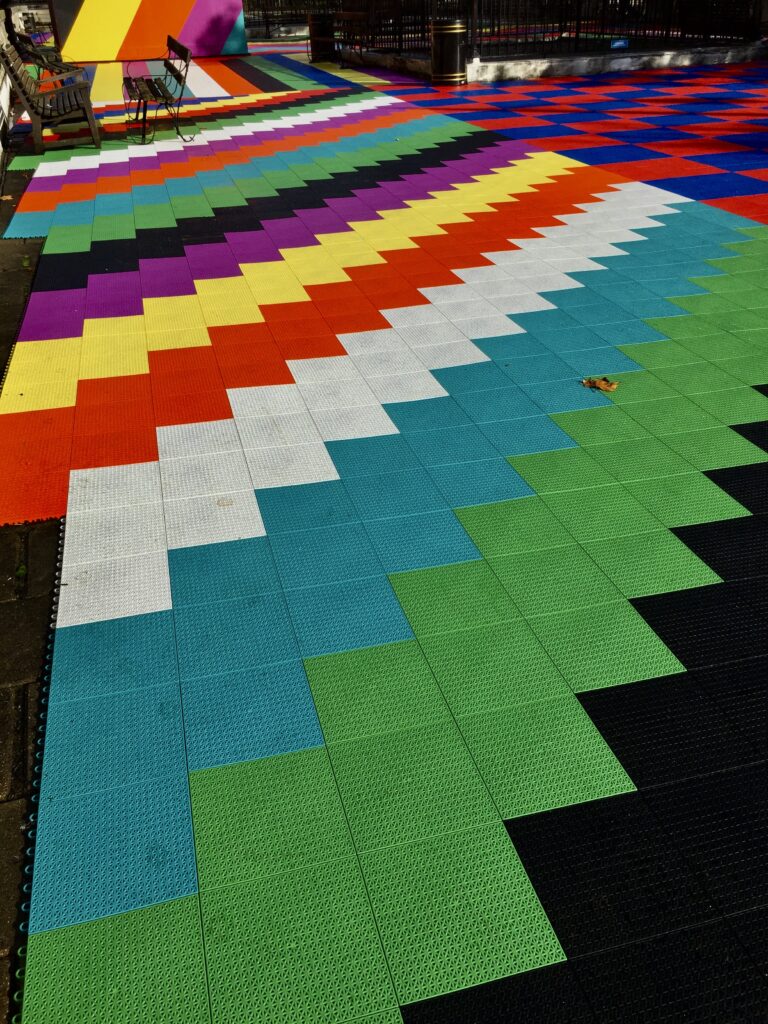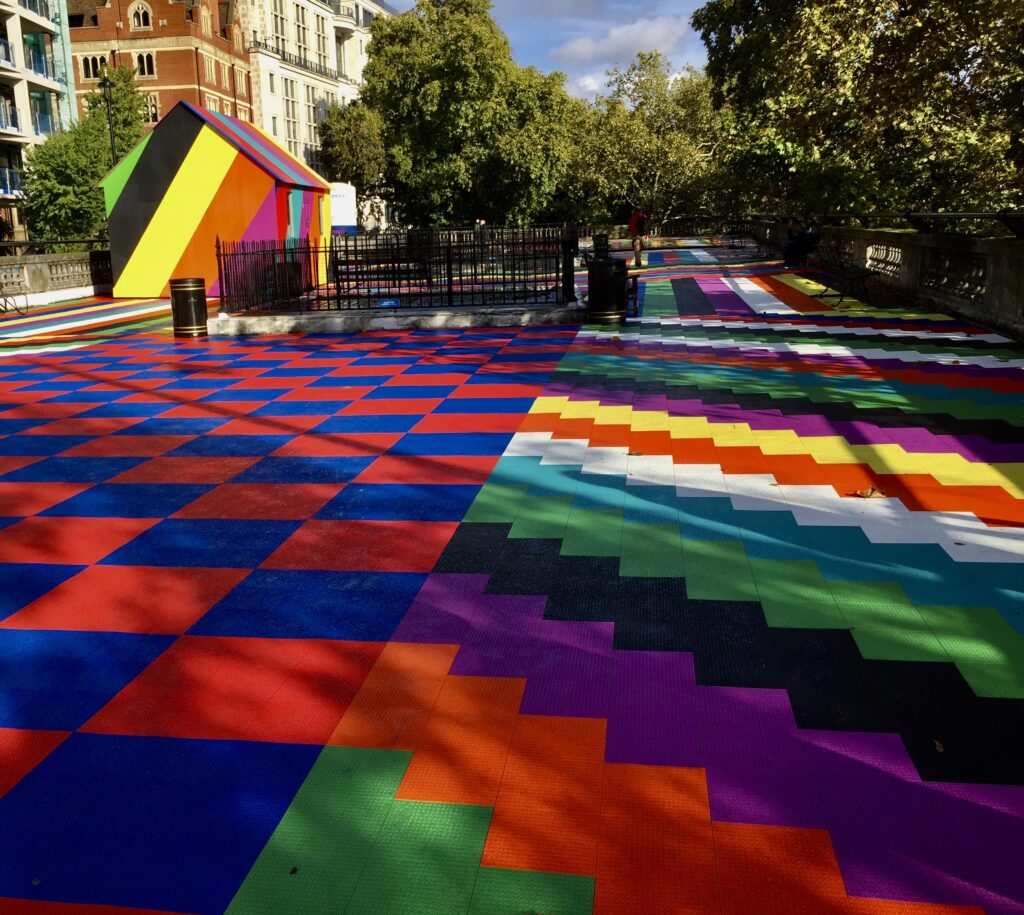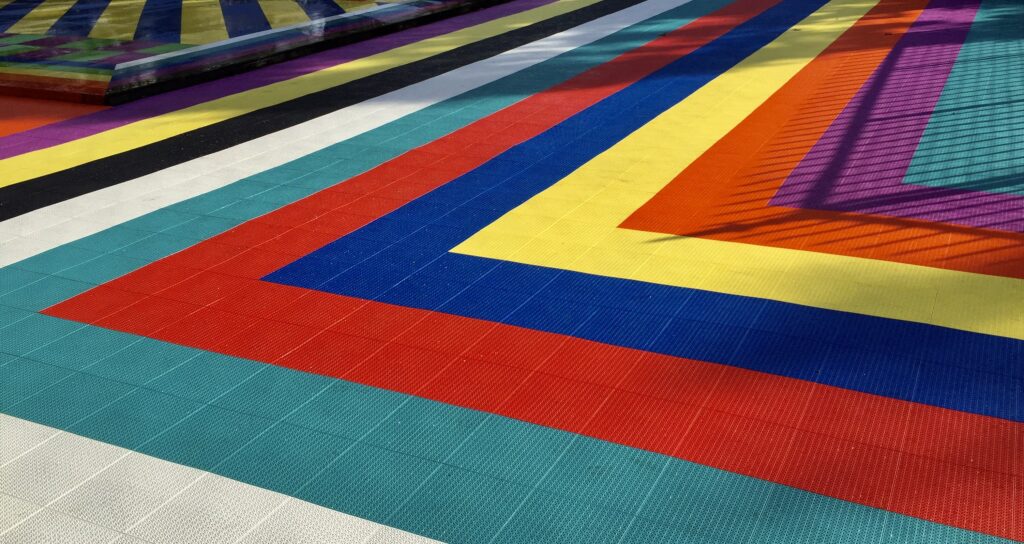 You can read more about the work here along with some great aerial images. Highly recommended since it also includes fascinating time lapse footage of the work's construction.
You may wonder why Temple Station, built in 1870, has this unusual flat roof. Well, when the station building was proposed, the Duke of Norfolk, who owned land to the north, didn't want a tall structure obstructing his view. As a result of his objection, the flat roof meant he could still gaze happily over the Thames and wander across the roof if that took his fancy. Another constraint was demanded by the barristers in the nearby Inns of Court. Train drivers were not allowed to blow their whistles in their proximity so members would not be distracted from their briefs (nor, presumably, have their slumbers interrupted).
If you like Italian food and produce Eataly, on Bishopsgate beside Liverpool Street Station, is the place for you. Great restaurants with scrumptious food and mini-shops selling all kinds of produce. There's a great wine shop as well. I love this sparkling arcade …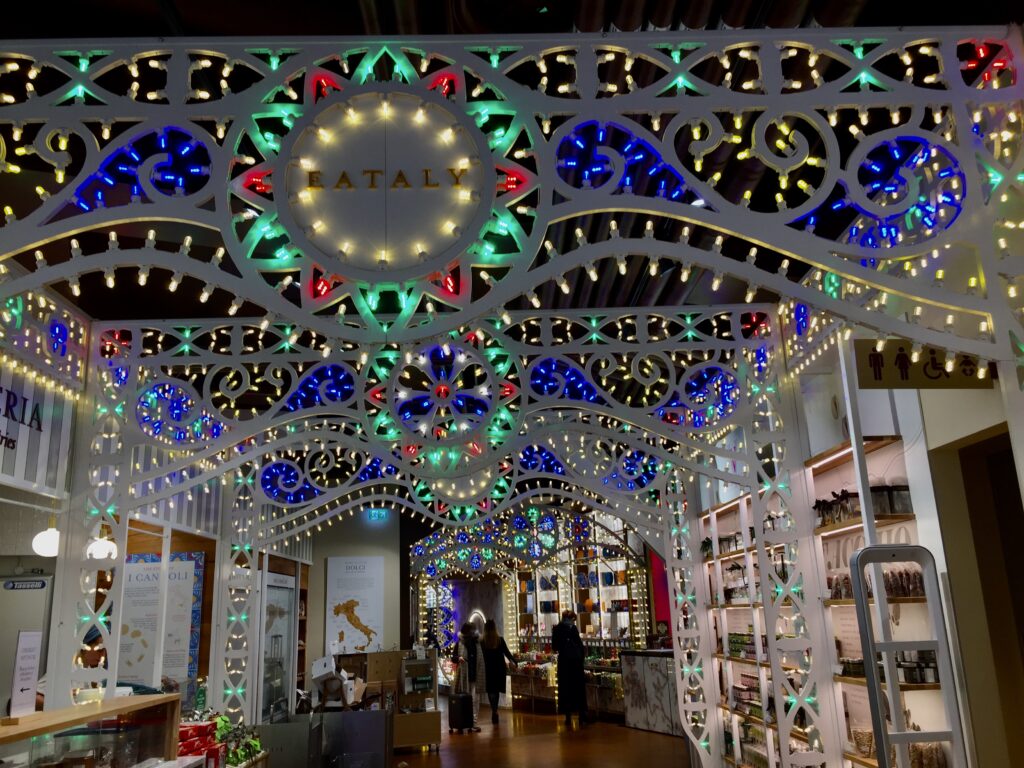 Colourful stall at the Whitecross Street Party …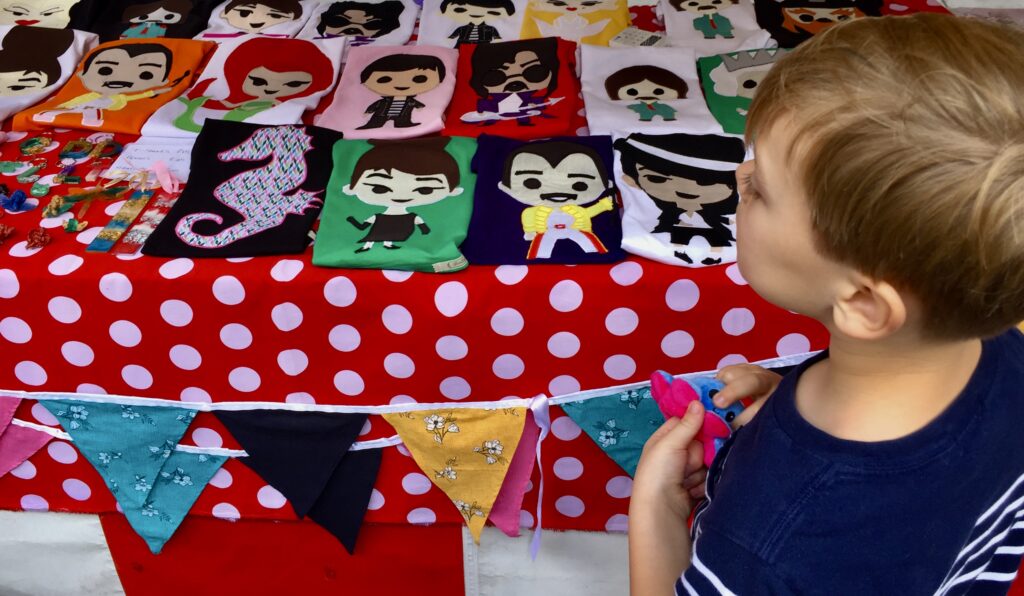 My Party favourite, the Big Paintbrush …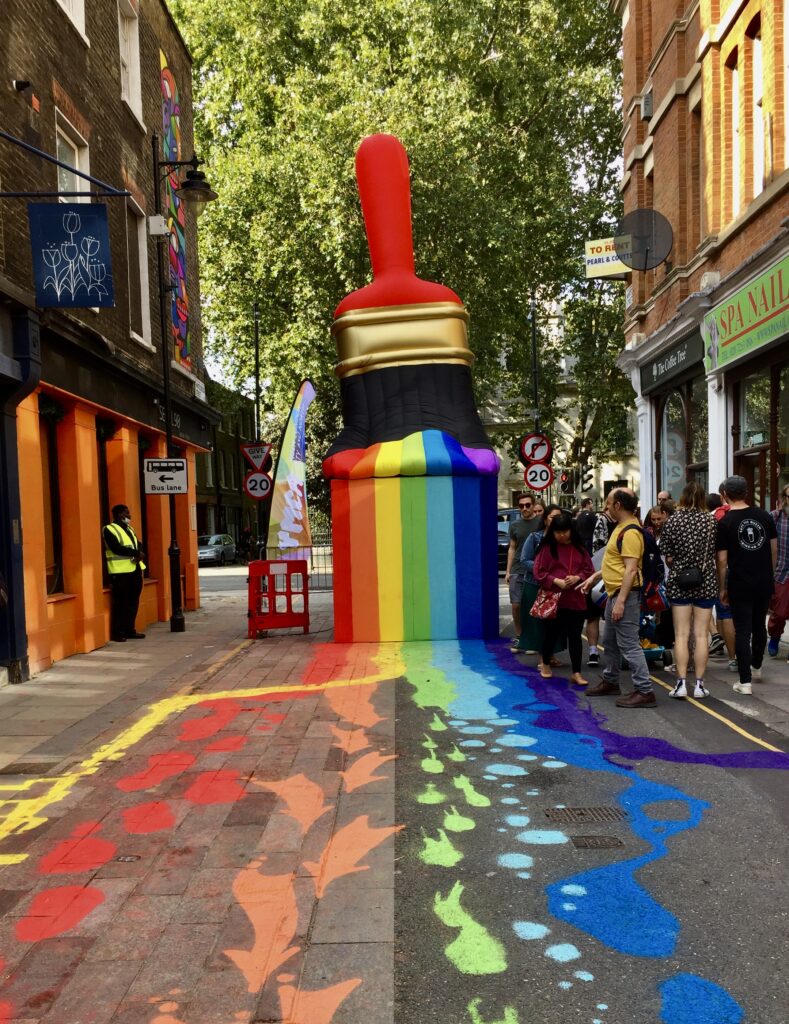 Ventilation shafts dazzle underneath the Cheesegrater building at 122 Leadenhall Street (EC3V 4AB) …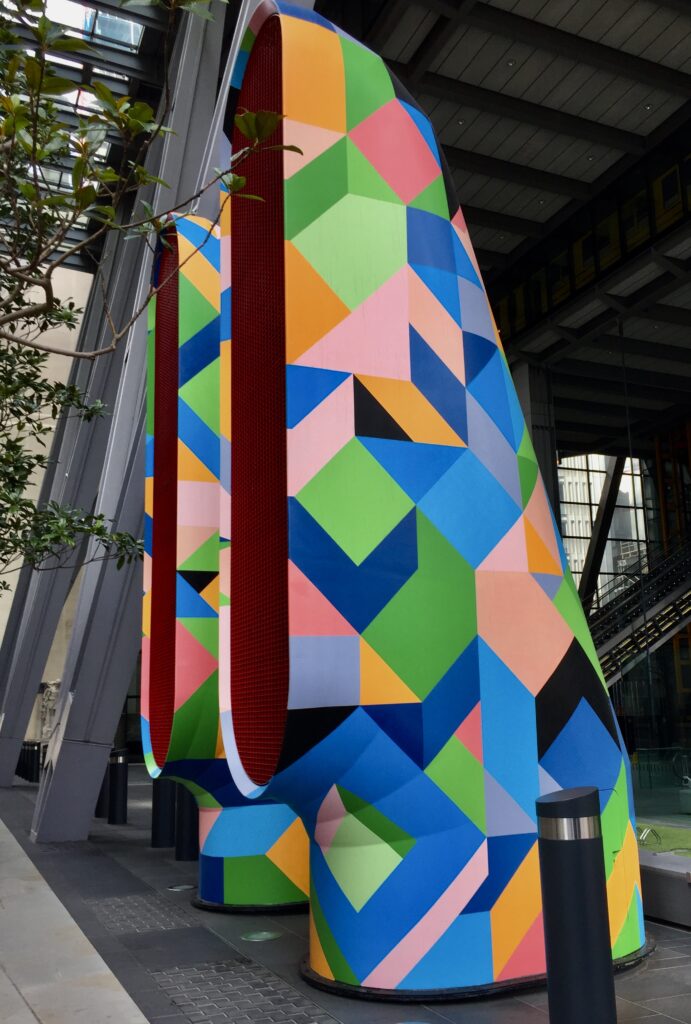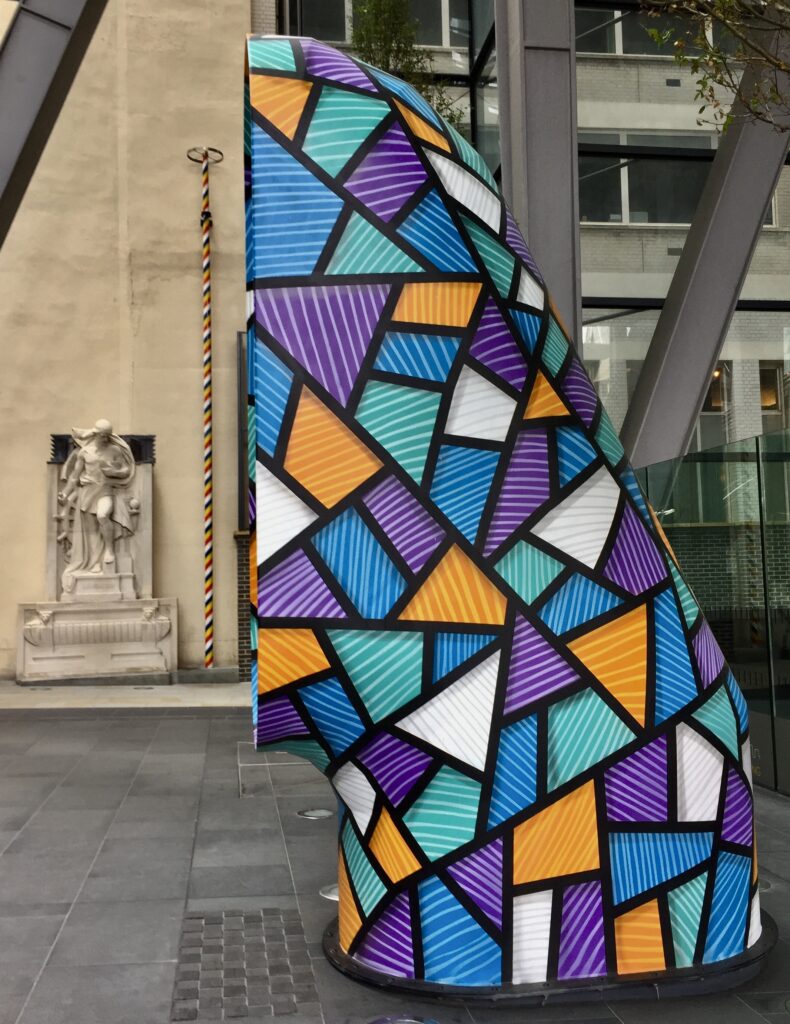 Incidentally, there's an interesting story behind the maypole you can see in the distance and the statue next to it. You can read all about it in my blog Around Leadenhall – Geishas, Sign Language, Maypoles and a Japanese proverb.
I like the 'splashy' roof over the pavement at 22 Bishopsgate (EC2N 4AJ) …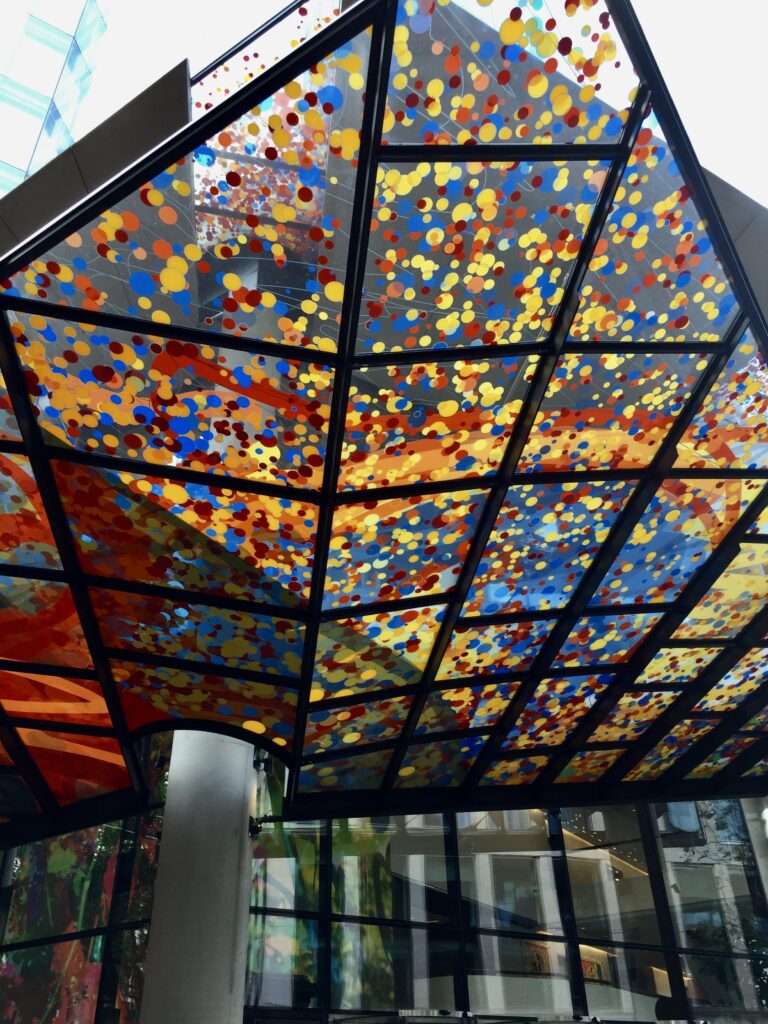 Fun pink 'stuff' at St Pancreas …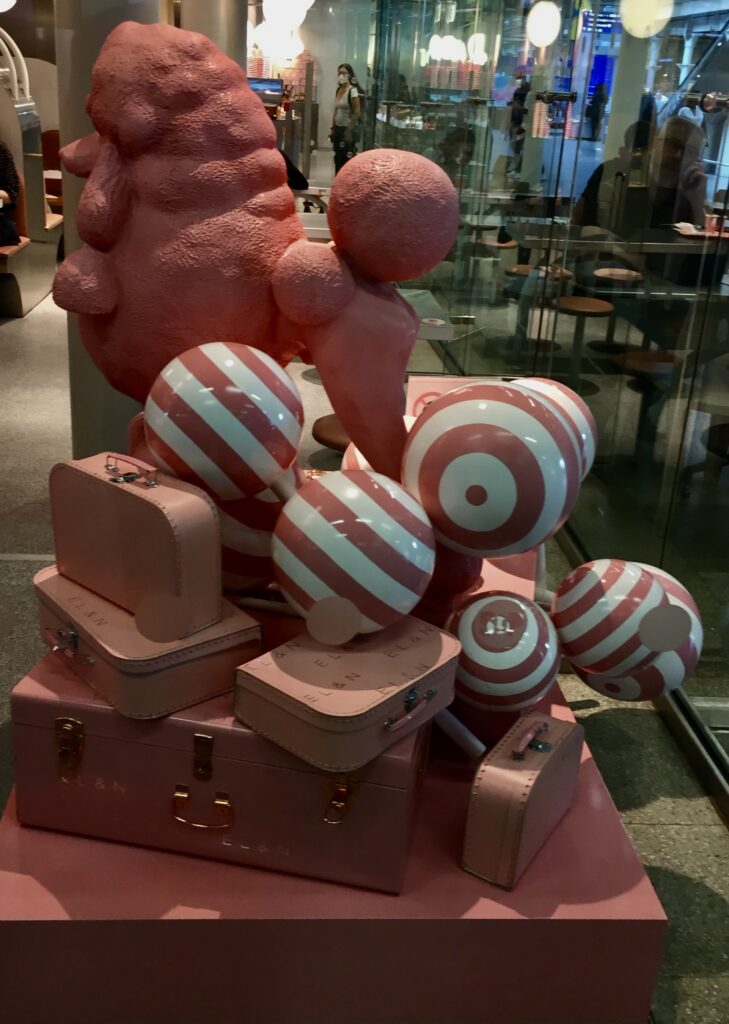 Crazy shop window nearby …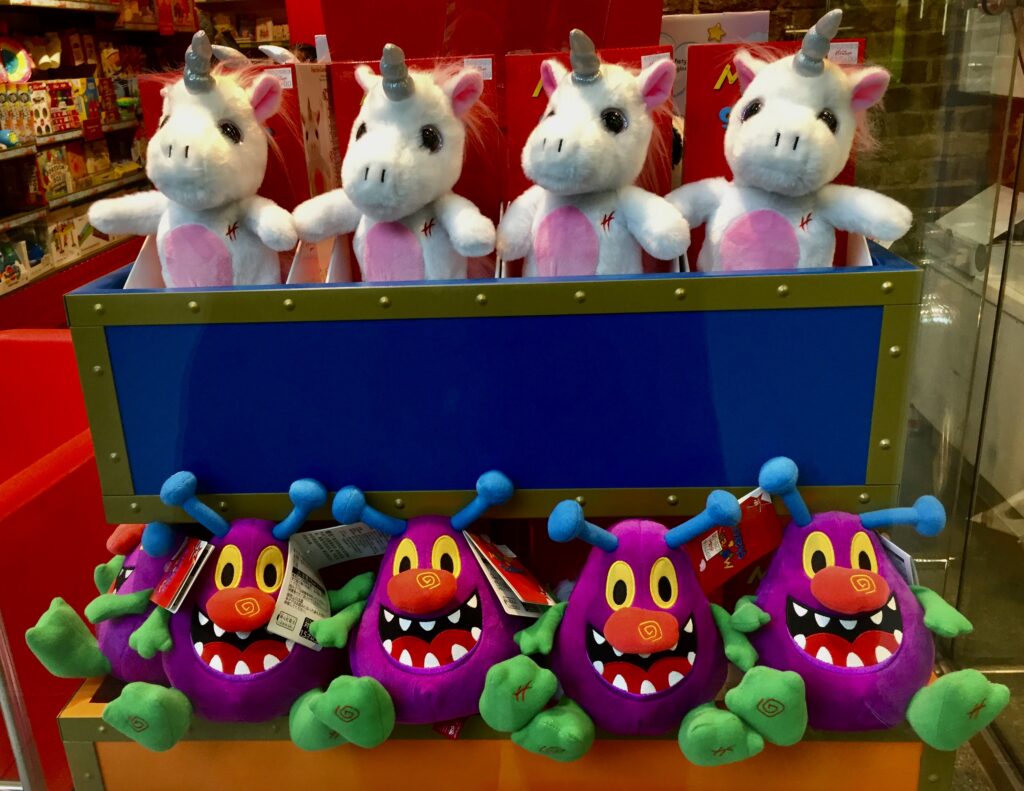 Street art near Rivington Street …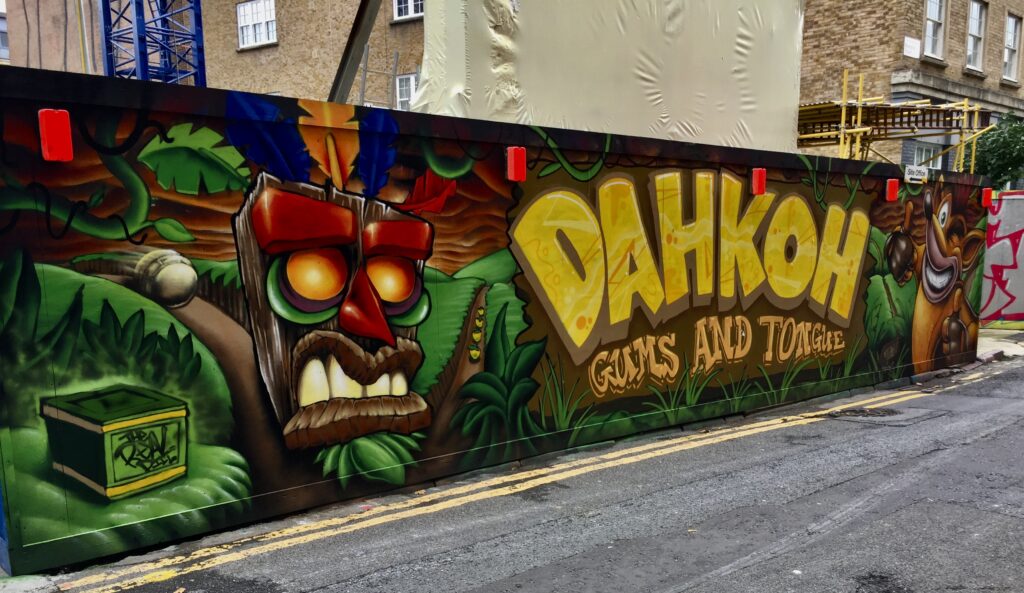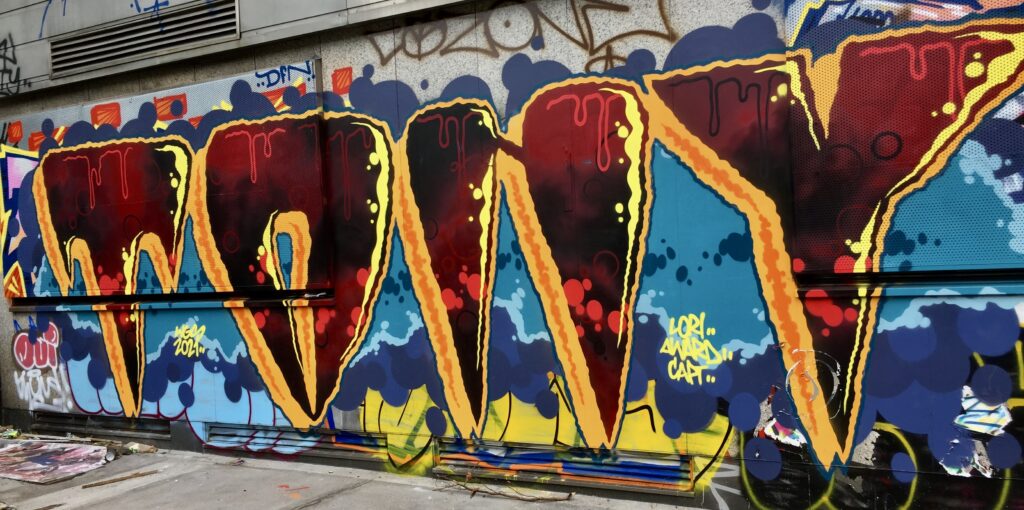 The 'Hanging Gardens of the Barbican' are gradually changing colour …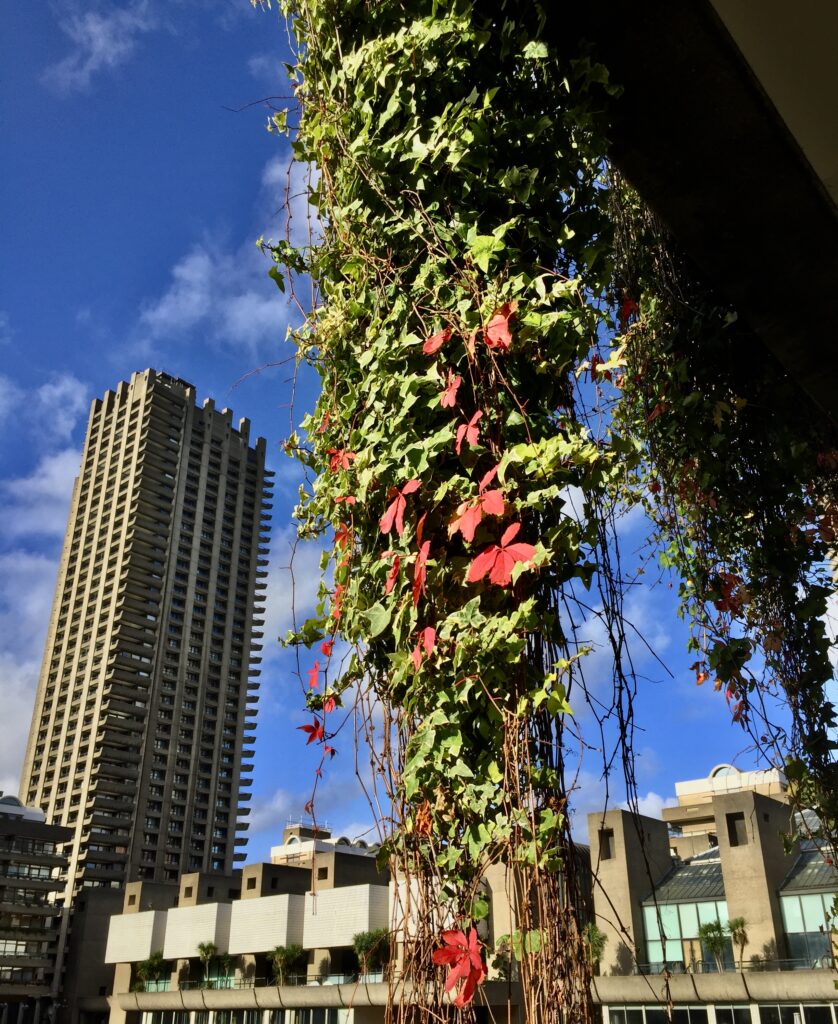 Sadly, the last hollyhock of the year …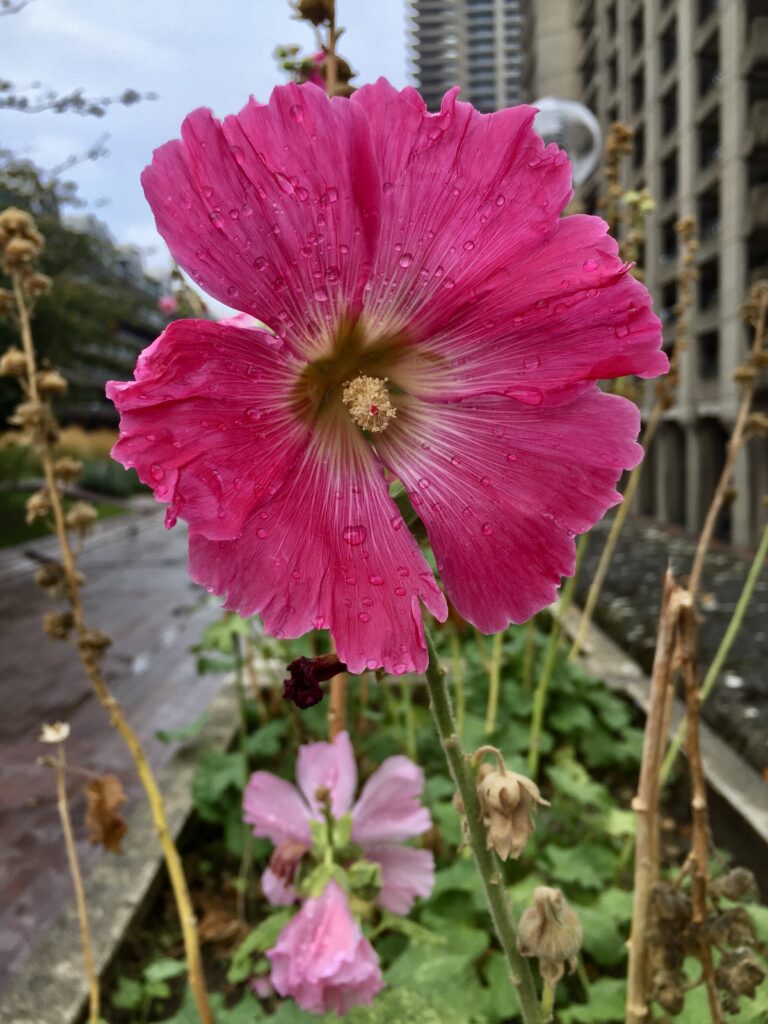 However, there is cause for optimism. A little green leaf emerging from the Amaryllis!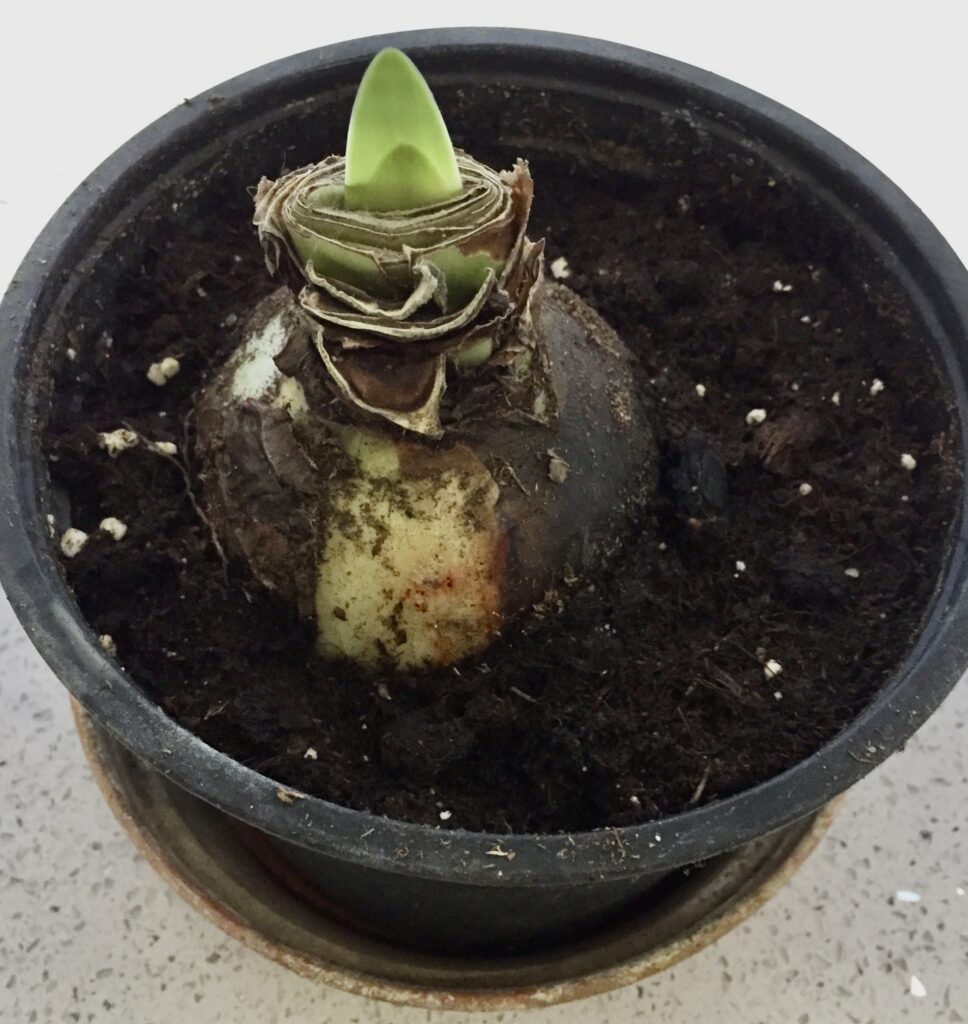 Last Saturday I went on a guided tour of Highgate Cemetery and took this image of our excellent guide James in his natural green habitat …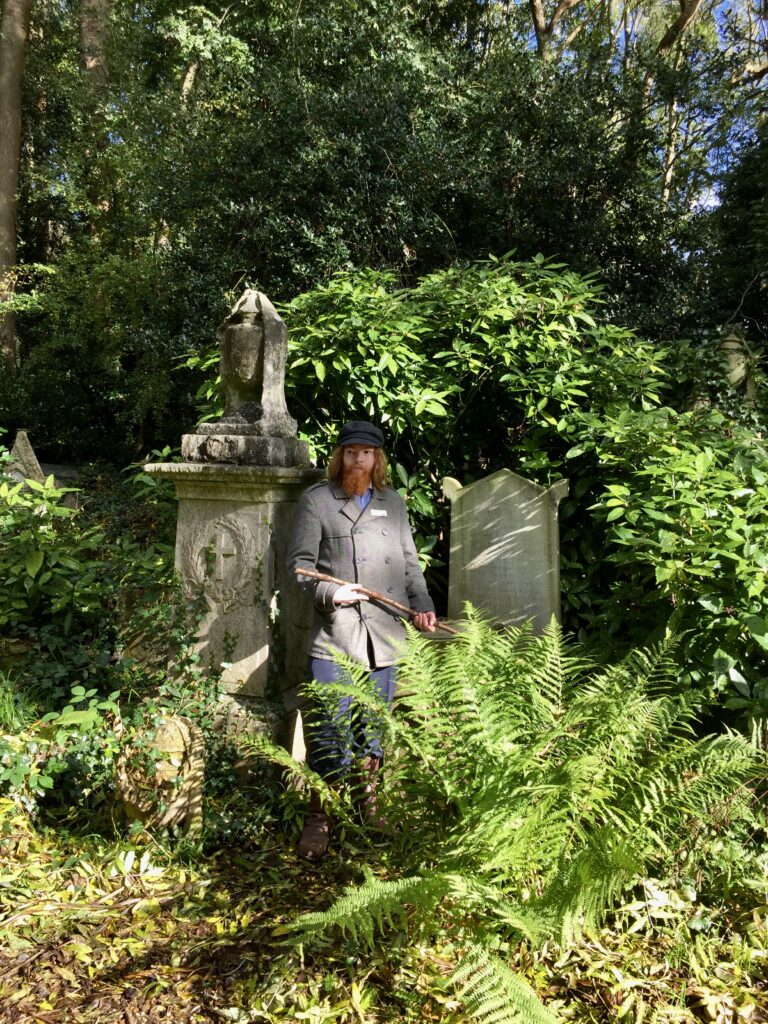 The Cemetery is well worth visiting and the guided tours great value for money (or you can go self-guided if you prefer). Details can be found here on their website. You must book a time slot in advance.
And finally, can you spot the Tower 42 orange pumpkin head?
If you would like to follow me on Instagram here is the link …