Hello, friends,
Wow, doesn't time fly. It's time for another Christmas quiz!
There are 20 questions with answers supplied at the end of the blog. All questions relate to subjects I have written about during 2018.
1. Can you spot the thief in this painting of the Lord Mayor's procession The Ninth of November 1888?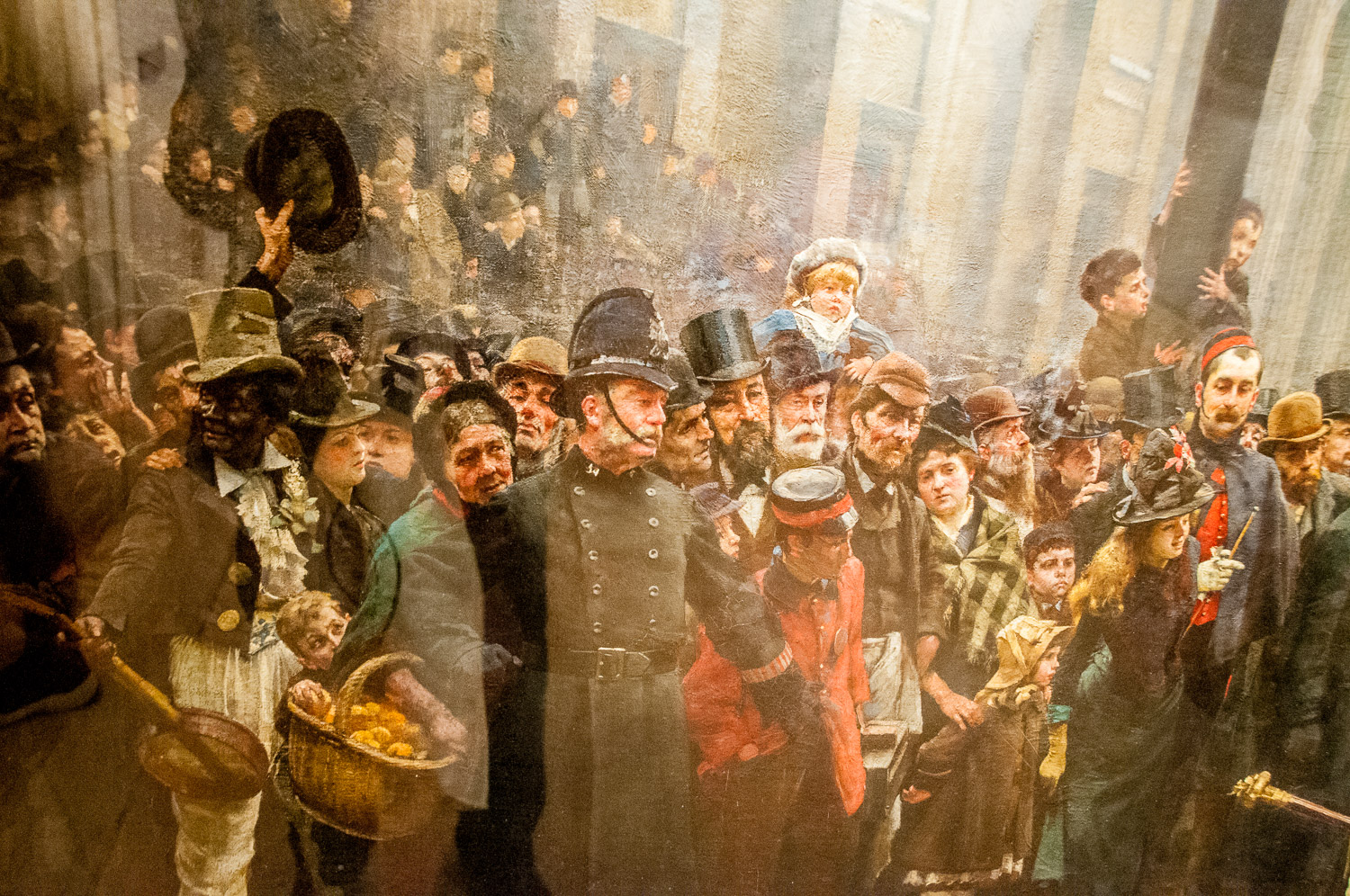 2. Who designed and created these lovely murals that can be found on the Highwalk between the Barbican Centre and Speed House?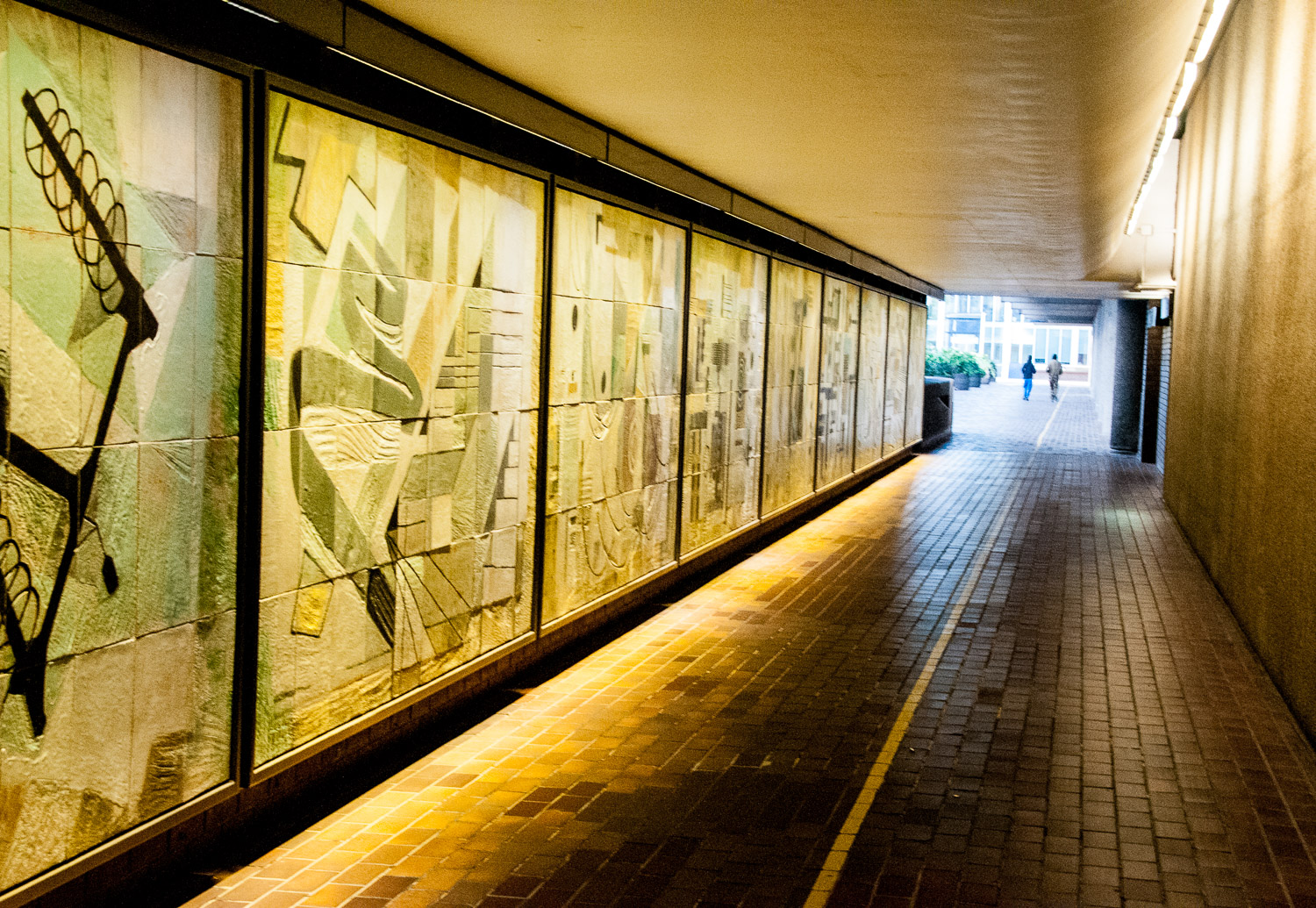 3. People have obviously been stroking the head of this curled up bronze lion. He is portrayed on the door of what famous building?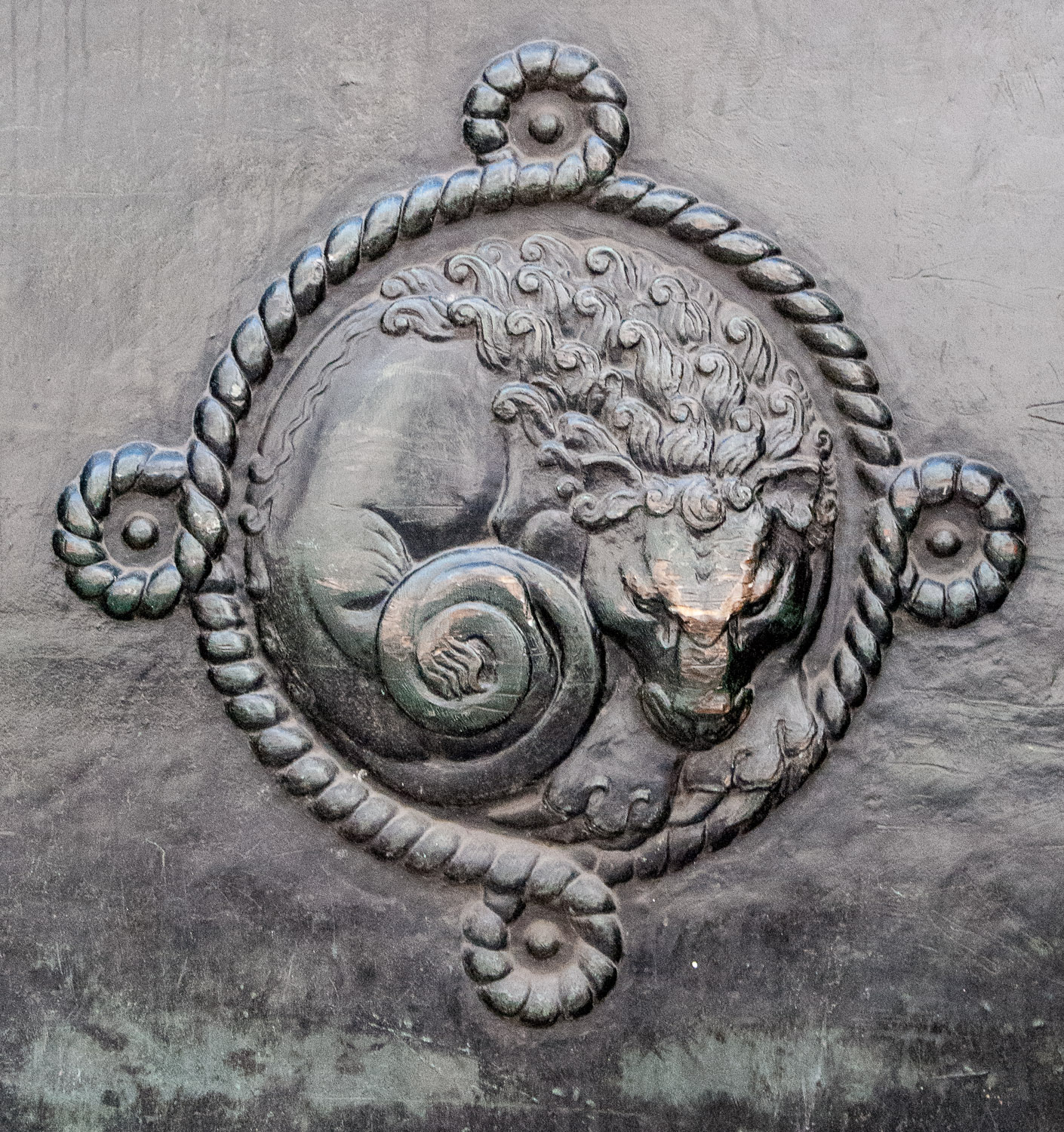 4. This man is frantically waving his arm at the Embankment traffic. What is he trying to do?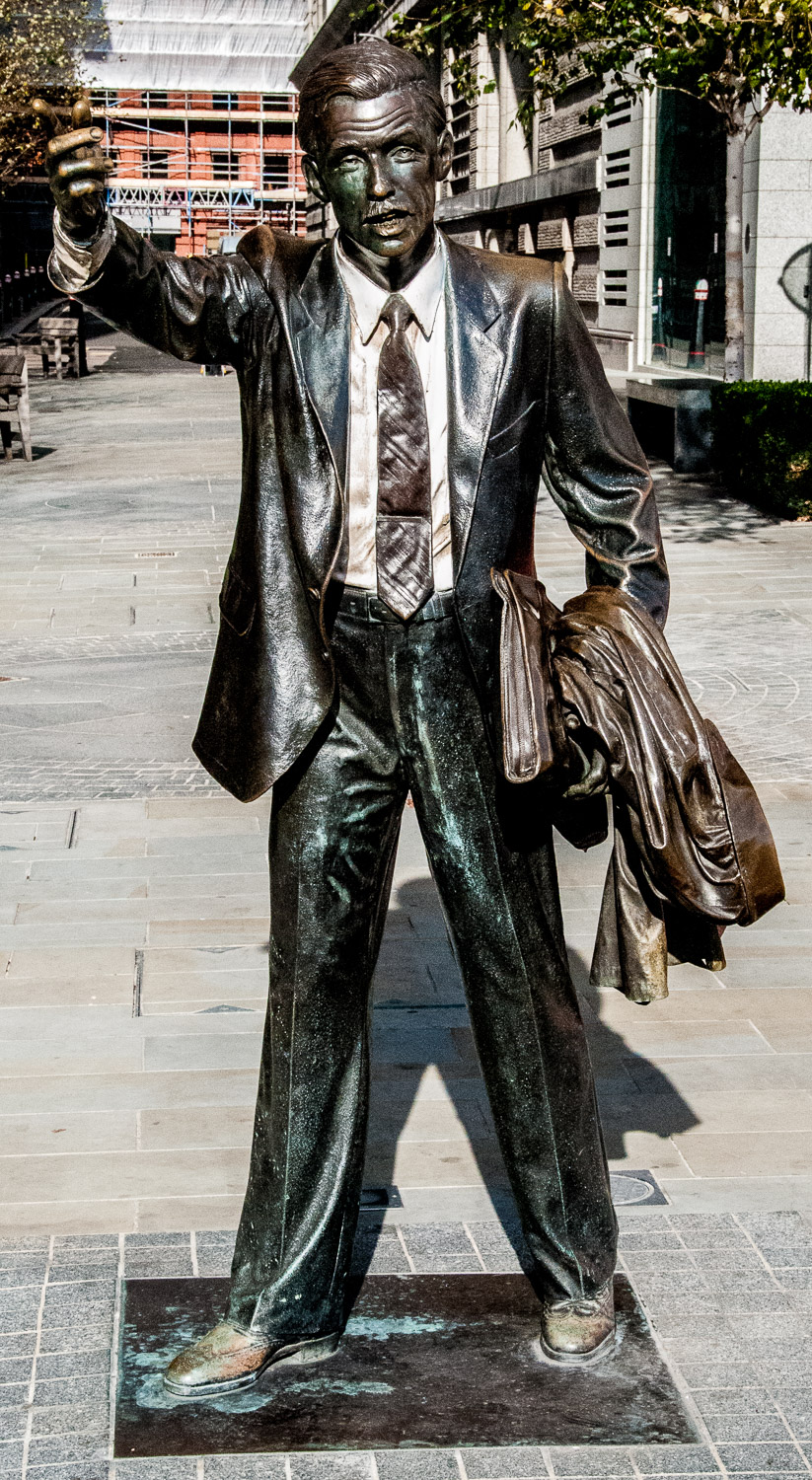 5. The Tower Hill Memorial records that all these men lost their lives when one ship was sunk by a U Boat on 7 May 1915. What was the name of the ship?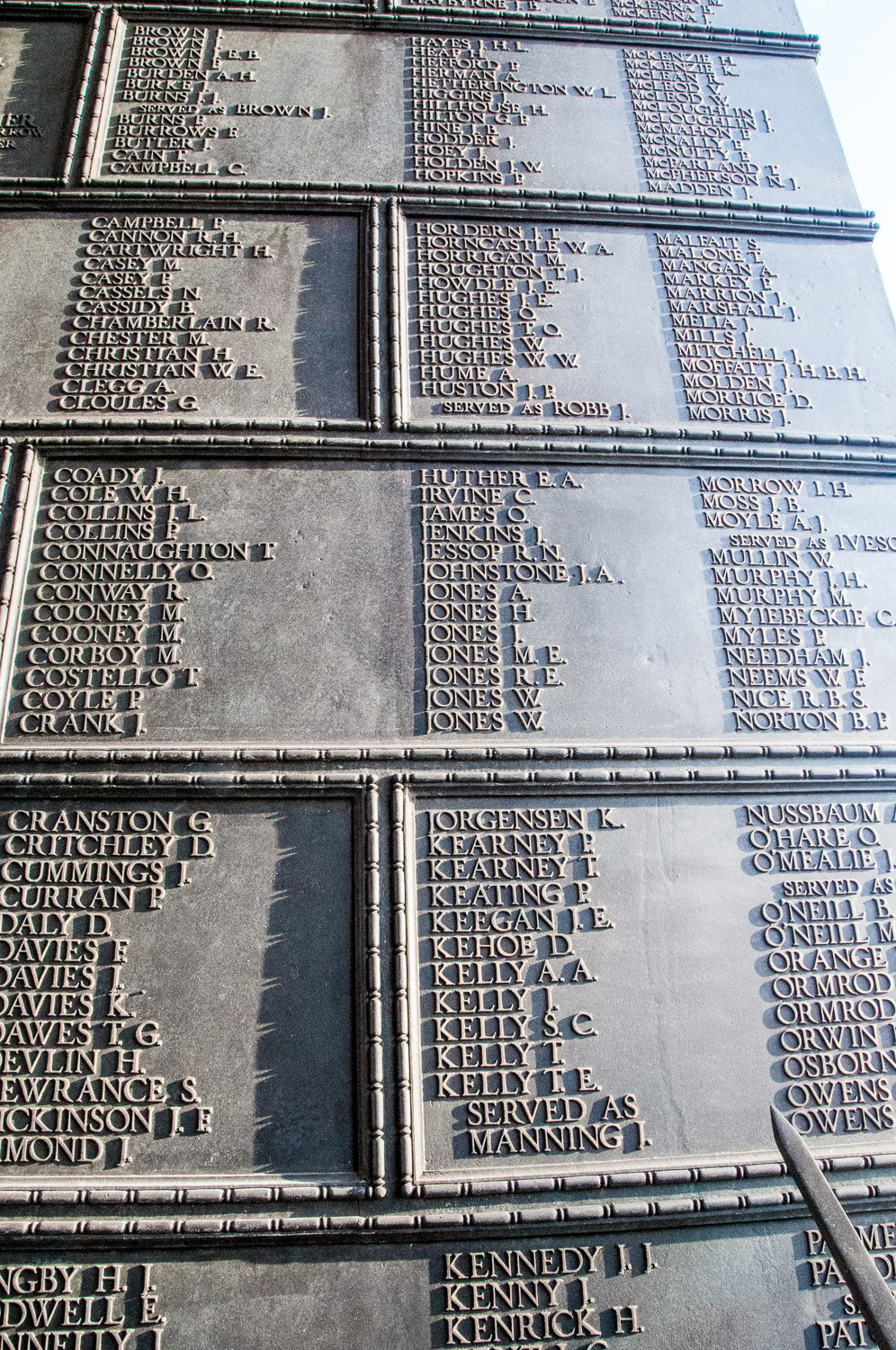 6. A handsome, bearded Sir Thomas Gresham looks down from the gates at the entrance to what building?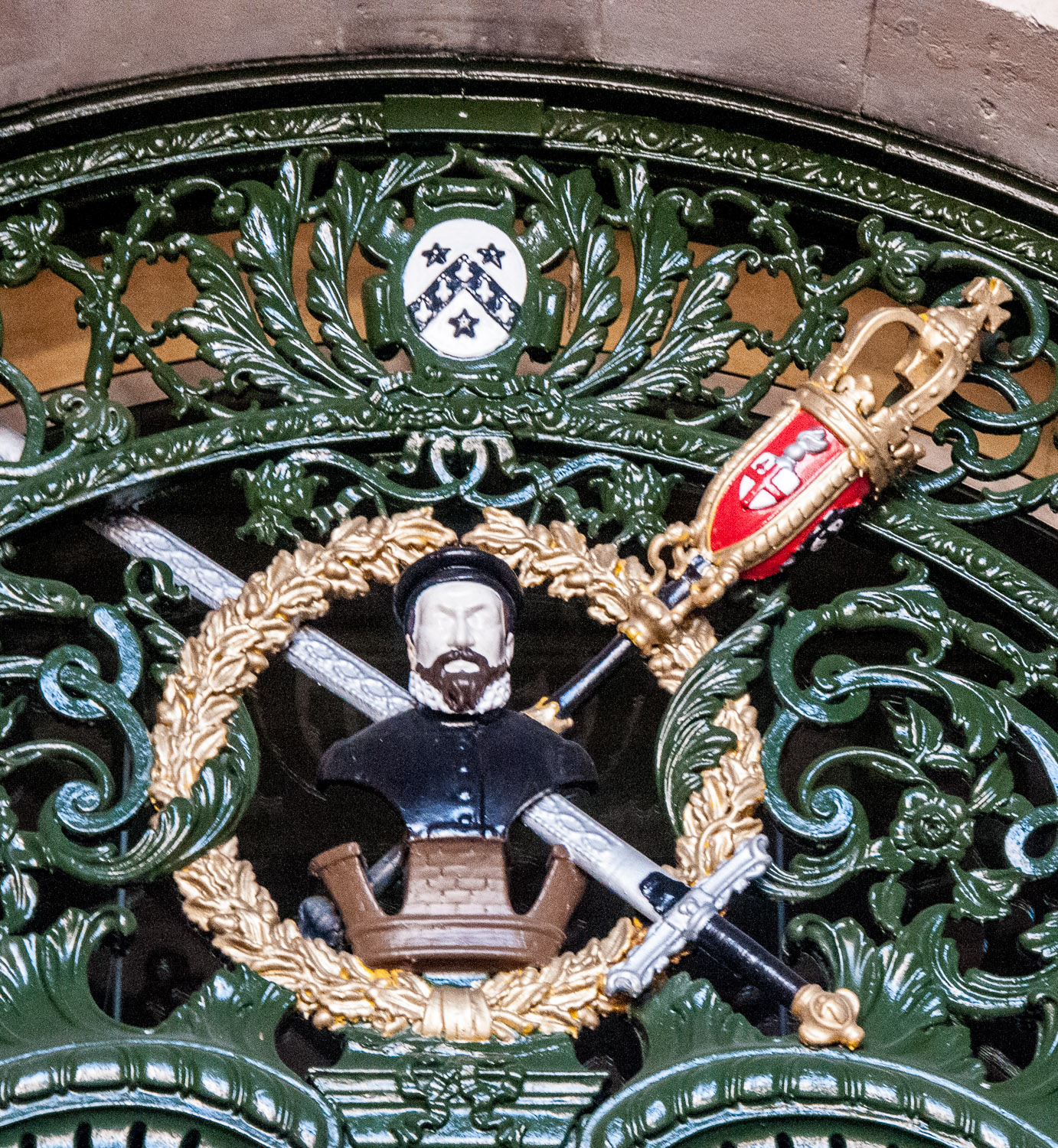 7. This naughty 18th century fireplace tile showing a lady spanking a man's bottom is now, along with other even naughtier ones, held 'securely' in the Museum of London. In what famous Fleet Street pub was it discovered?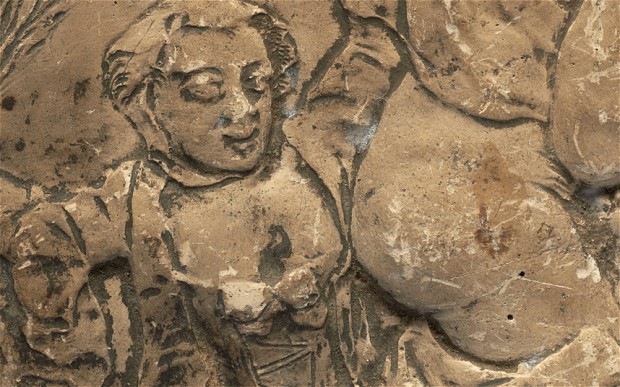 8. In the old churchyard of St John Zachary are these three figures. What profession do they represent?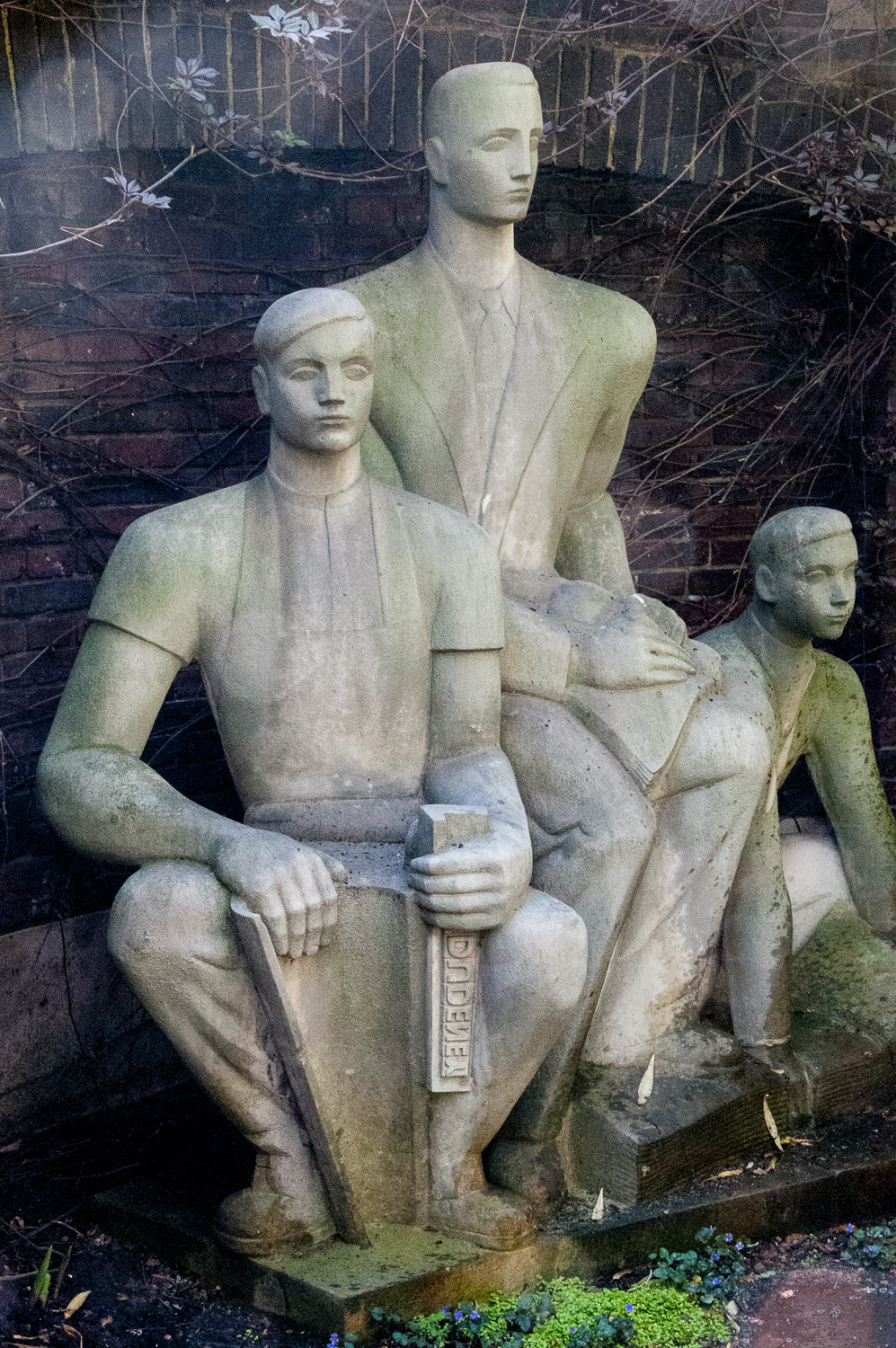 9. A South African engineer stands atop a ventilation shaft outside Bank Underground Station – an appropriate location bearing in mind his great invention. What is his name and what did he invent?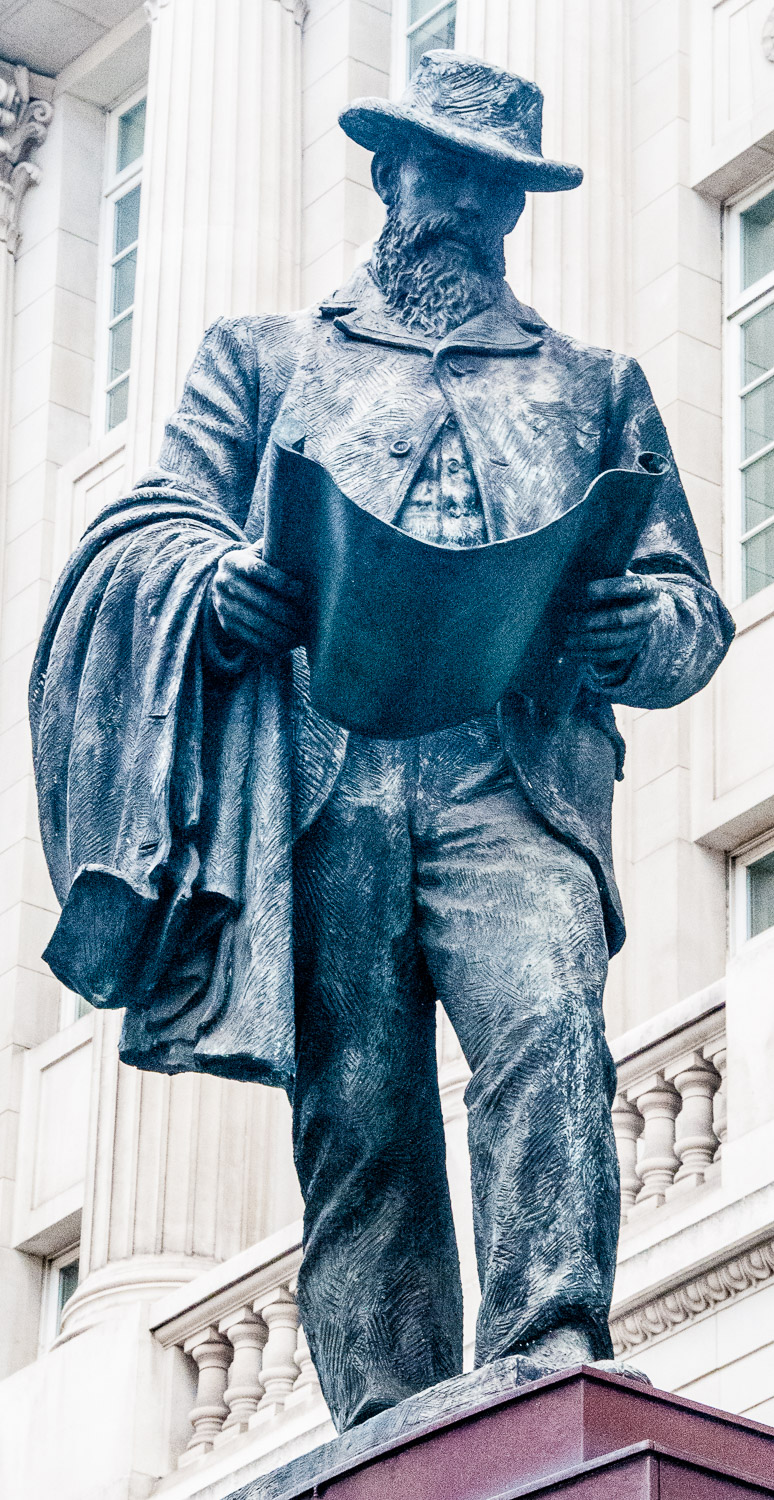 10. This stained glass window in Liverpool Anglican Cathedral celebrates the actions of a brave lady. She also has a commemorative plaque in a small City of London park along with plaques recognising the heroic self sacrifice of 53 other 'humble' folk.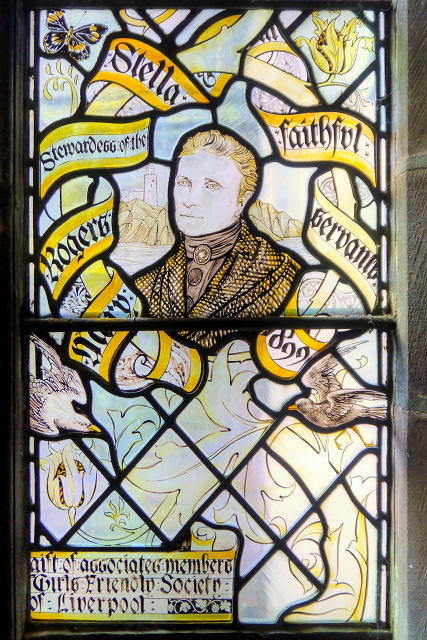 What is the name of the park?
11. Non-resident dogs no doubt read this sign and go elsewhere. Resident dogs are reminded how to behave.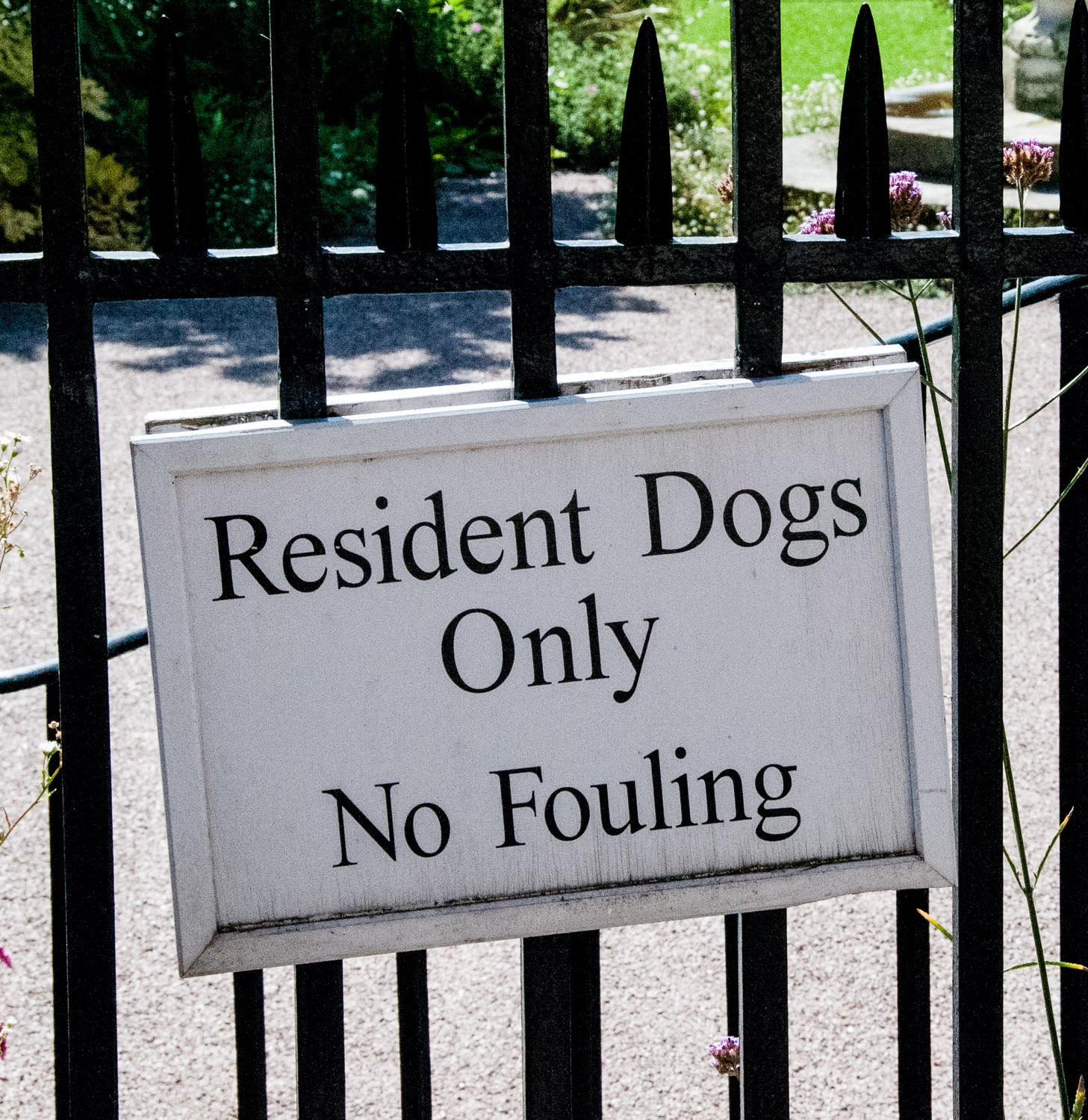 Where are these gardens?
12. This rodent balancing on a weathervane above Bishopsgate is a reminder of an 18th century institution that dominated the fur trade. What was the most popular fur and what was the institution?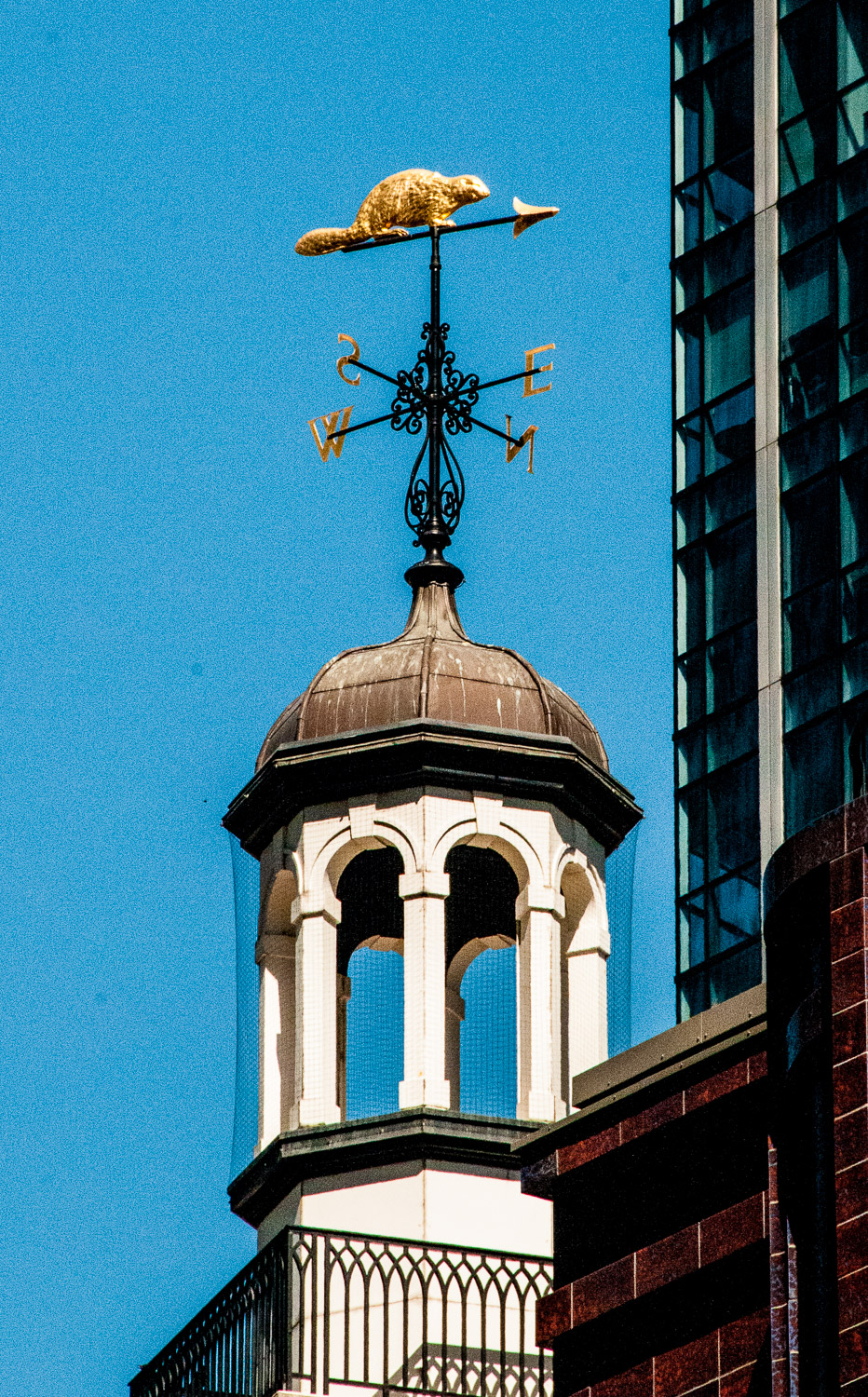 13. What's unusual about this Greek inscription on the font in St Martin within Ludgate: Niyon anomhma mh monan oyin?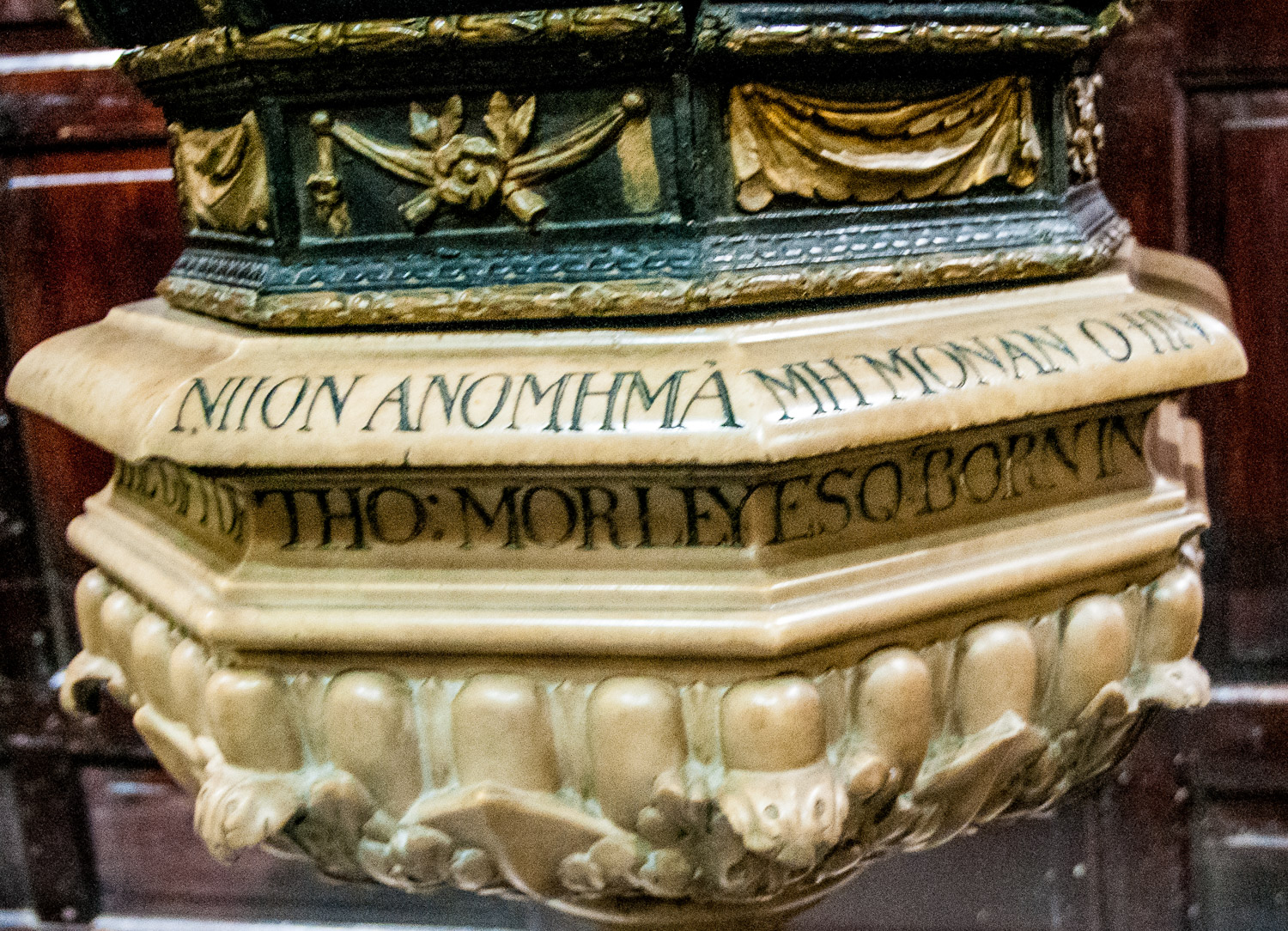 14. Sir Henry was murdered shortly after unveiling the war memorial in what City of London Station?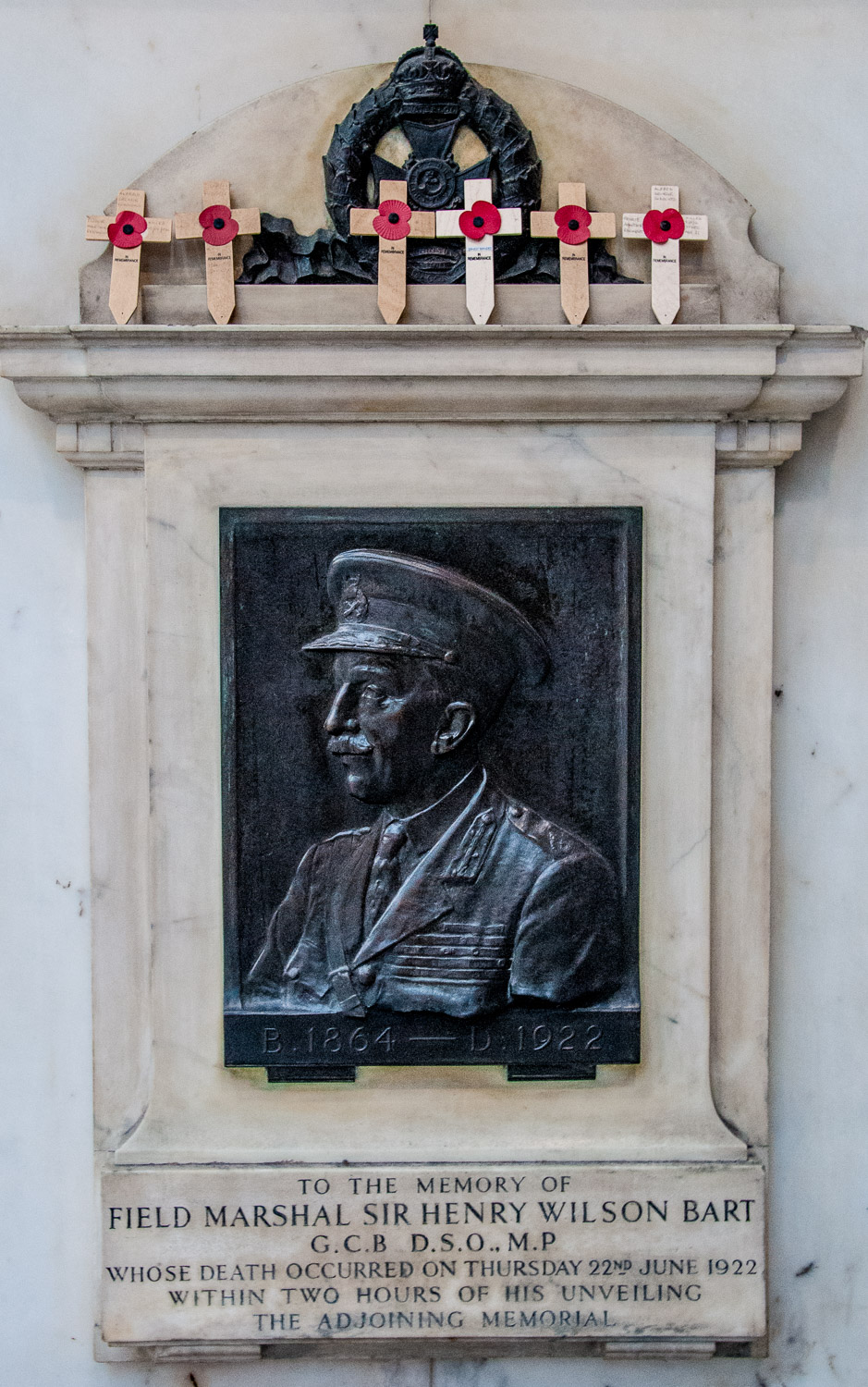 15. I am sure there are very few dishonest solicitors nowadays, but there seems to have been a time when an honest one was rather unusual, and this virtue was so exceptional that his clients paid for a memorial plaque saying so. It reads 'Hobson Judkin, late of Clifford's Inn, THE HONEST SOLICITOR who departed this life June 30th 1812'. In what church can it be found?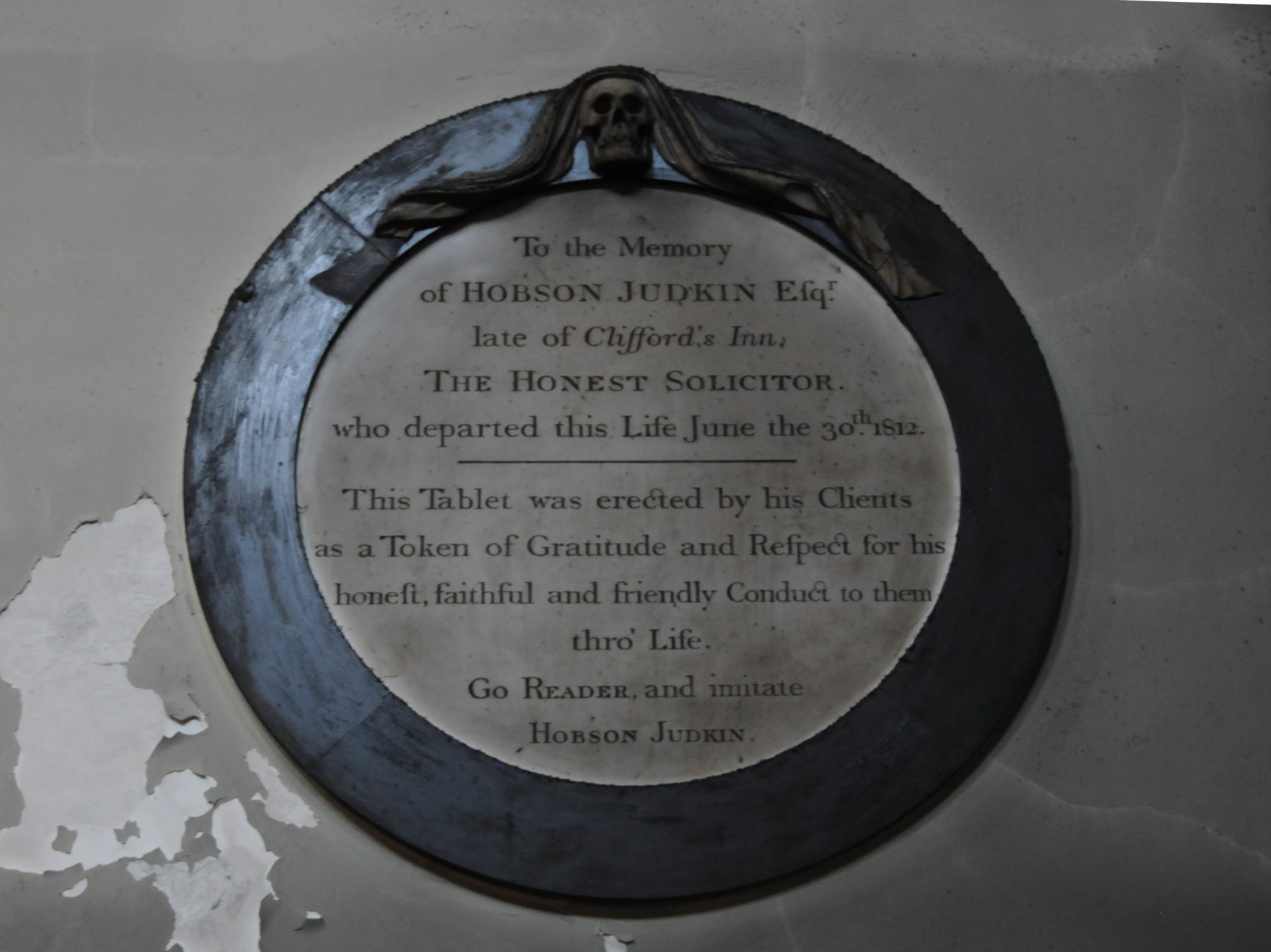 16. The Reverend Dr Chad Varah takes a call at St Stephen Walbrook in November 1953 – what Charity did he found?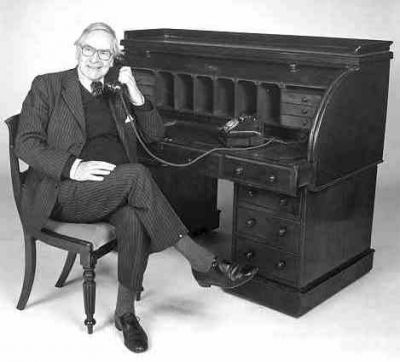 17. What is the connection between this famous movie and the Fleet Street legend and prolific author Edgar Wallace?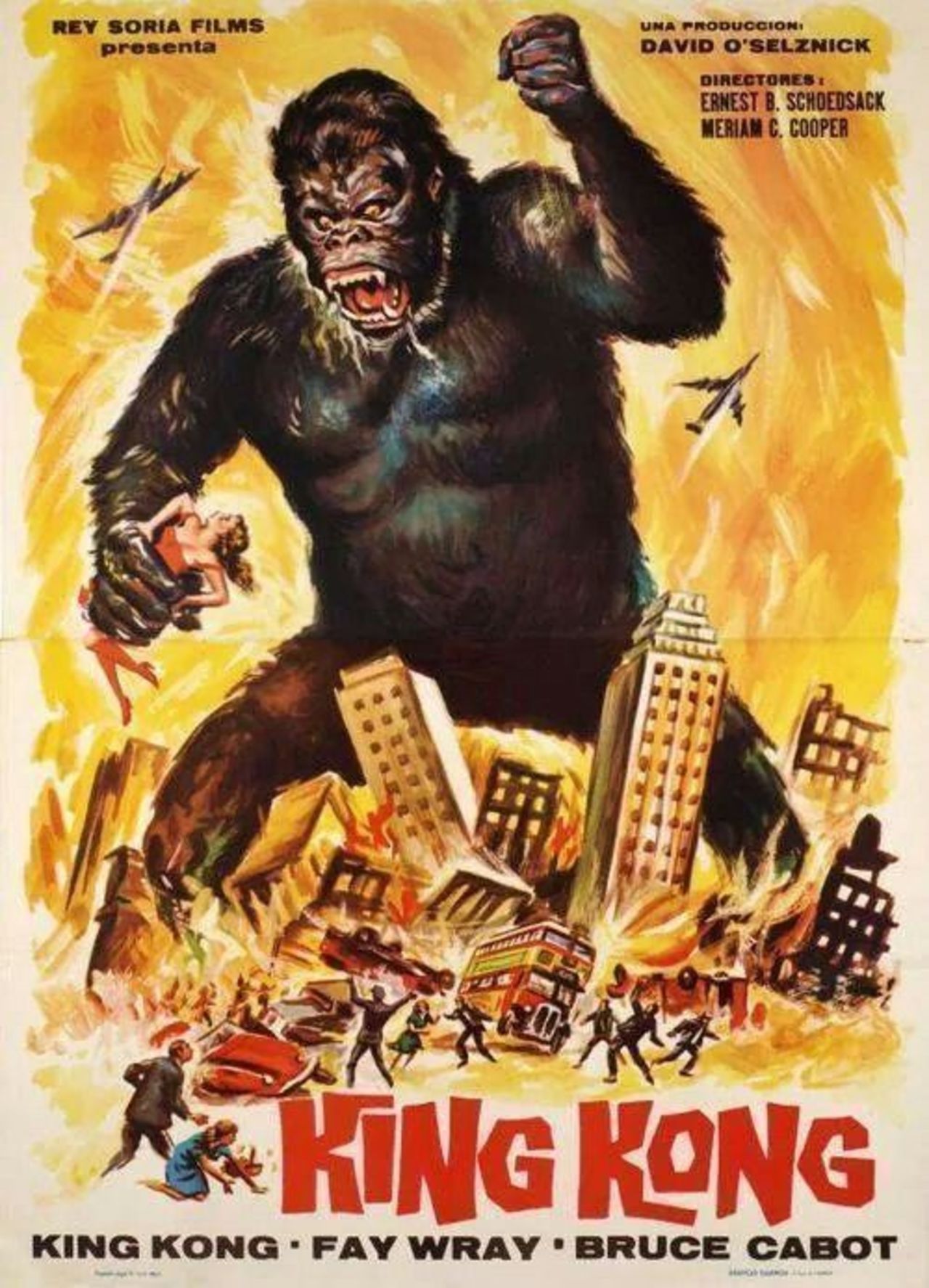 18. Who is this handsome chap? His bust stands outside St Paul's Cathedral and his effigy was the only one that survived when the old cathedral burnt down in the Great Fire of 1666.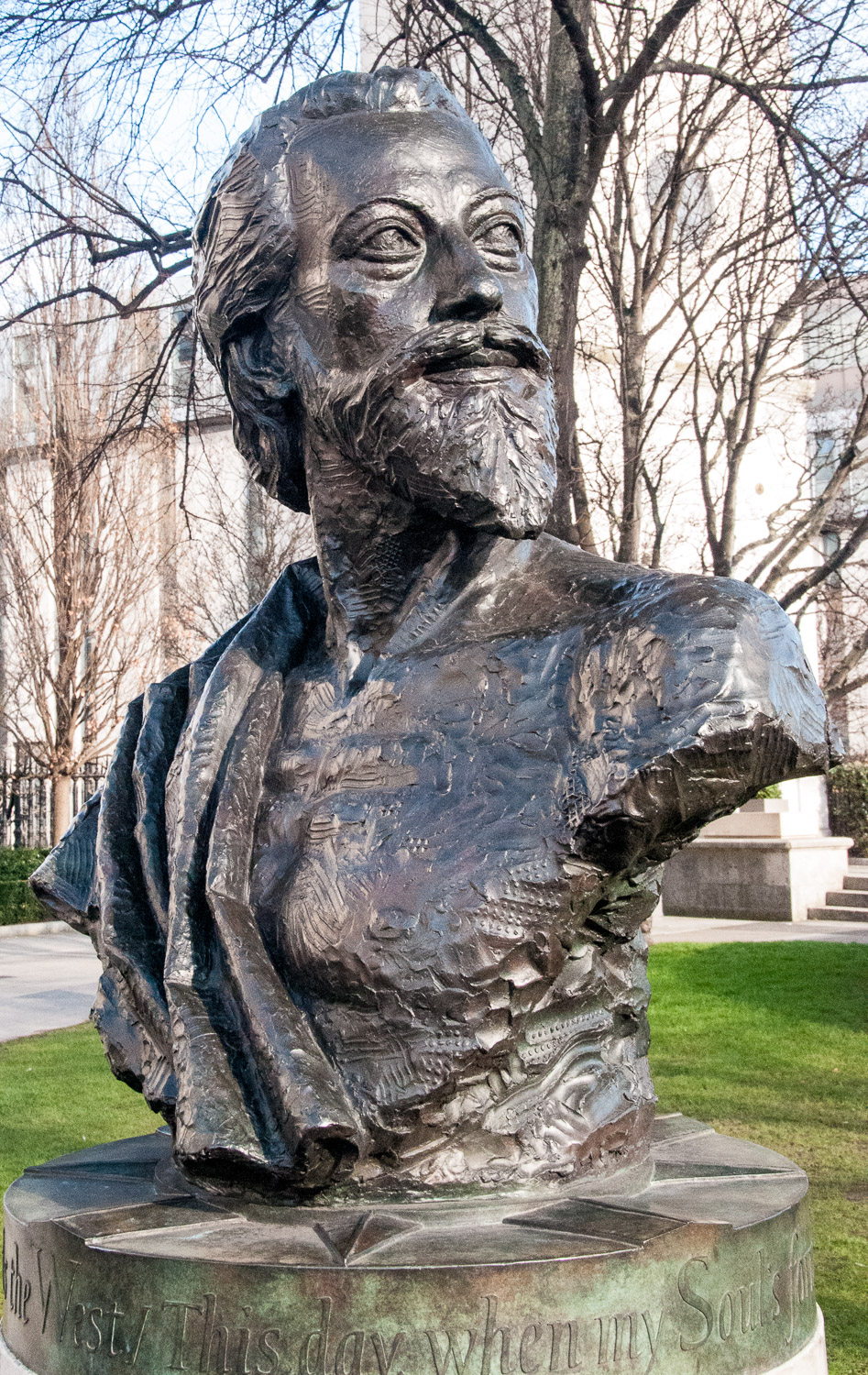 19. And who is this not so handsome fellow with a distinct squint? The statue's inscription describes him as a 'champion of English freedom'.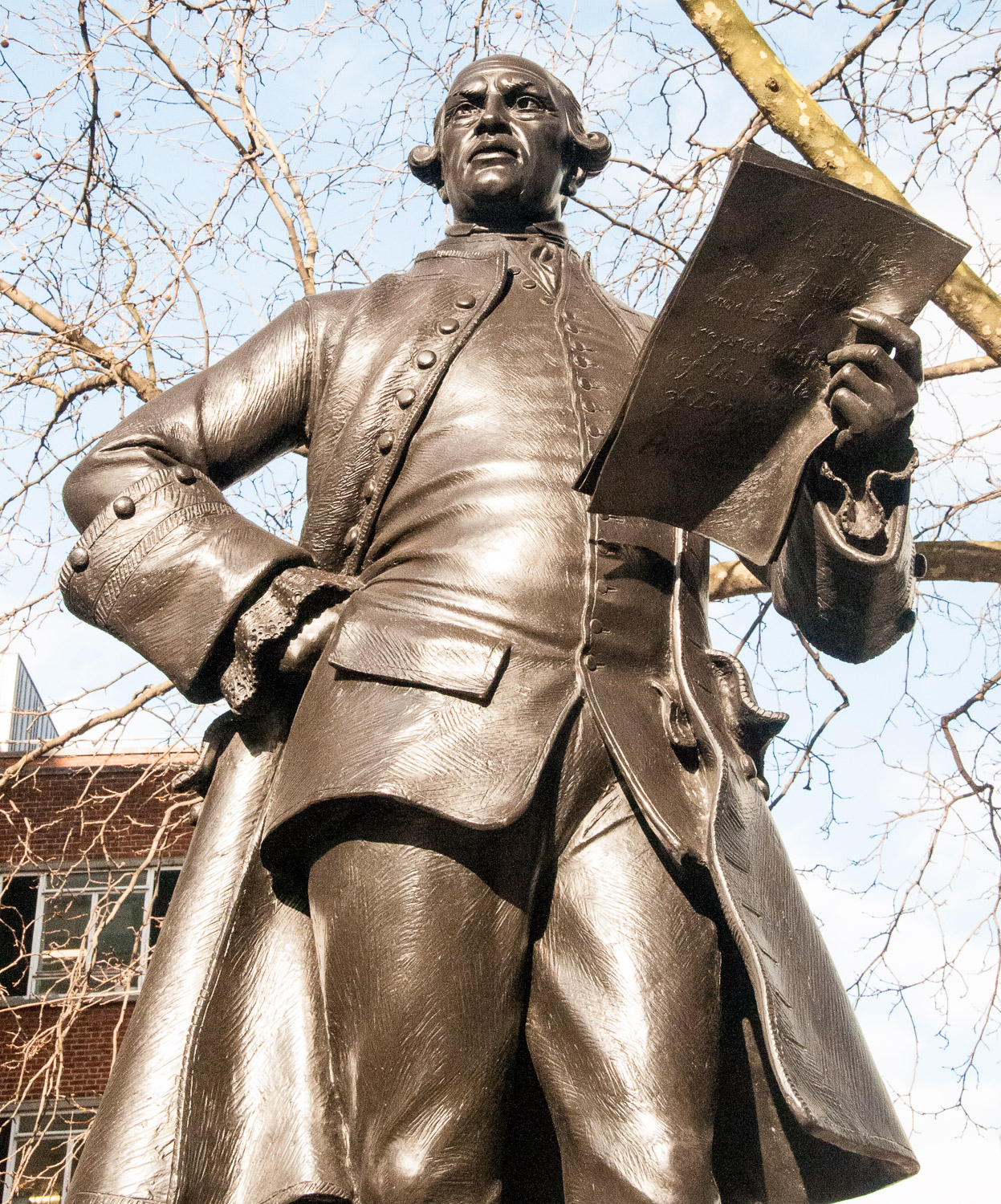 20. A legendary Lord Mayor, one commentator claimed that this stained glass representation of him in St Lawrence Jewry made him look like a 'Hoxton hipster'. Who was he?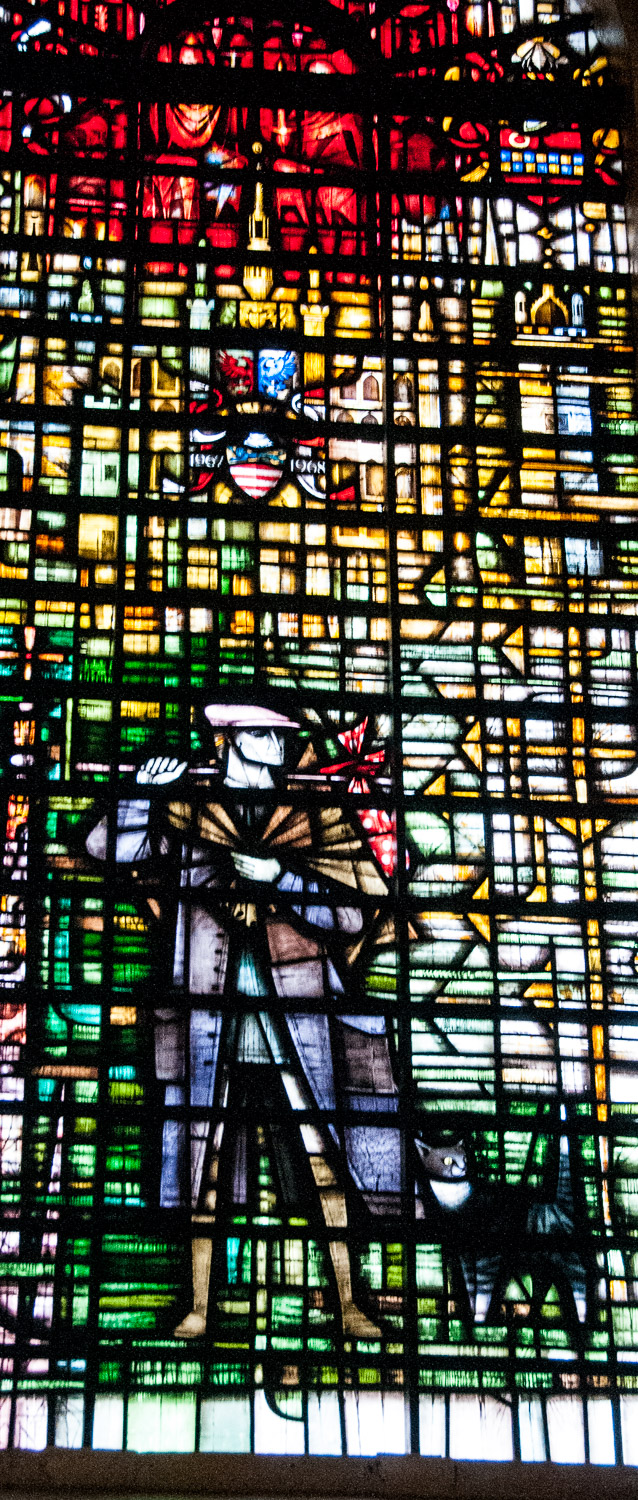 ANSWERS 
Here are the answers along with links to the relevant blog:
1. It's the little boy reaching around to nick an orange from the old lady's basket. You can view the full picture here.
2. Dorothy Annan, who I wrote about last week.
3. The Bank of England. Fascinating details of other doors (and the 'Lothbury Ladies') can be found here.
4. The poor guy has been trying to hail a taxi since 1983.
5. The Lusitania. I have researched some of the men's stories and you can read about them here.
6. The Royal Exchange. Read more about Sir Thomas and the Royal Exchange here and here.
7. Ye Olde Cheshire Cheese – rebuilt shortly after the Great Fire of 1666. Read more about it, and Fleet Street's lanes and alleys, here.
8. The newsprint profession. Read more about this sculpture and others here.
9. It's James Henry Greathead. He invented the Greathead Shield which transformed the art of tunneling to the significant advantage of London's Underground. Go to the blog to see where you can actually find an example.
10. Postman's Park. See details of other memorials and stories behind them here.
11. They are next to the gates to Inner Temple Gardens.
12. The fur was from the beaver and the institution the Hudson's Bay Company. Read about more City animals here.
13. It's a palindrome. Translated it reads 'Cleanse my sin not only my face'. See more unusual church discoveries here.
14. Liverpool Street Station.  Read more about the Field Marshal here and the station itself here.
15. St Dunstan-in-the-West on Fleet Street. Read more about this tribute and other unusual memorials here.
16. The Samaritans. Here's the full story.
17. He wrote the original screenplay. Read about his extraordinarily productive life here.
18. John Donne, poet and Dean of St Paul's. Read more about him here.
19. John Wilkes. Read more about him here.
20. It's Dick Whittington accompanied by his loyal cat. There is much more beautiful stained glass in the City and I write about it here.
Finally, if you are interested, here is a link to last year's quiz.
Thank you so much for following the blog – my sincere best wishes for Christmas and the New Year!