In these difficult times, I'd like to share some miscellaneous things I have encountered recently that cheered me up.
I am going to start with the extraordinary, eccentric Stanley Green, 'the protein man', who regularly patrolled Oxford Street with his billboard. This may seem strange since he died in 1993, but I have chosen him as my first story because I came across his billboard last week at the Museum of London …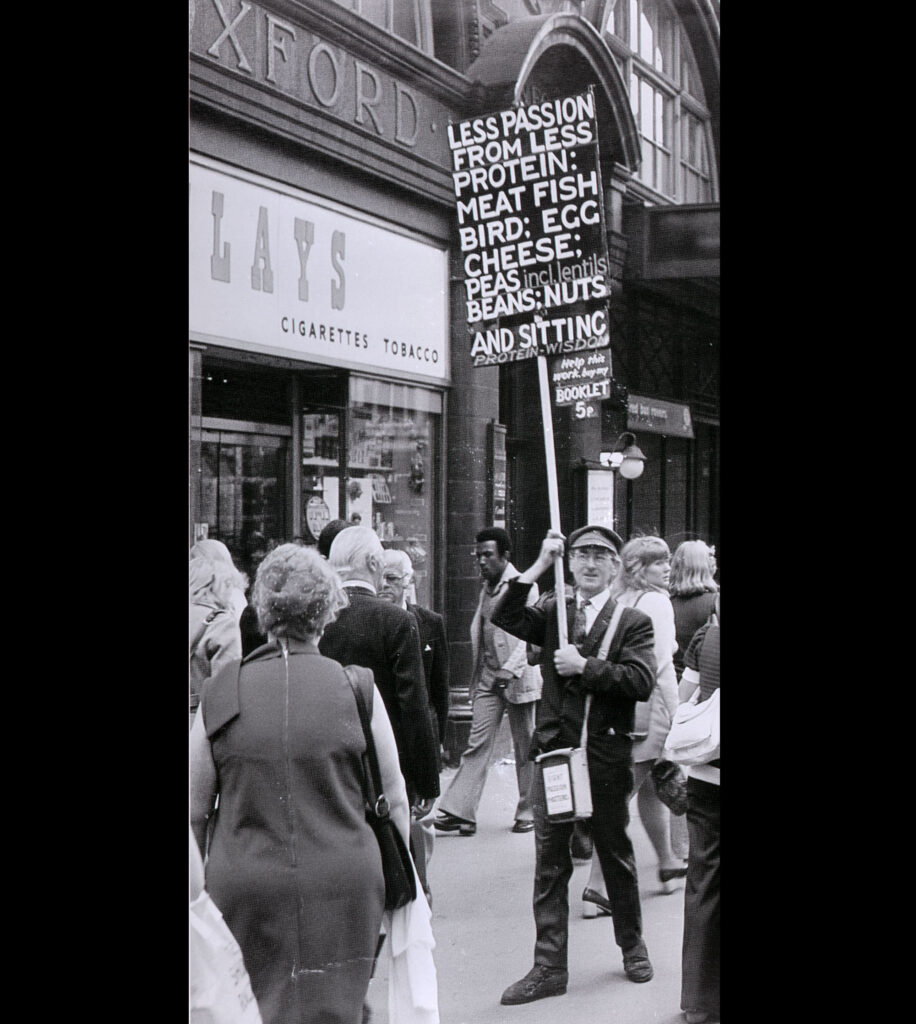 He began his mission in June 1968, initially in Harrow on Saturdays, becoming a full-time human billboard six months later on Oxford Street. He cycled there from Northolt with his board attached to his bicycle, a journey that could take up to two hours, until he was given a bus pass when he turned 65. From Monday to Saturday he walked up and down the street until 6:30 pm, reduced to four days a week from 1985. Saturday evenings were spent with the cinema crowds in Leicester Square. He would go to bed at 12:30am after saying a prayer. 'Quite a good prayer, unselfish too', he told the Sunday Times in 1985. 'It is a sort of acknowledgment of God, just in case there happens to be one'. He was 78 when he died in December 1993 and, presumably because he distrusted 'passion', he never married.
The Museum's decision to put his message on display introduces him to a new audience …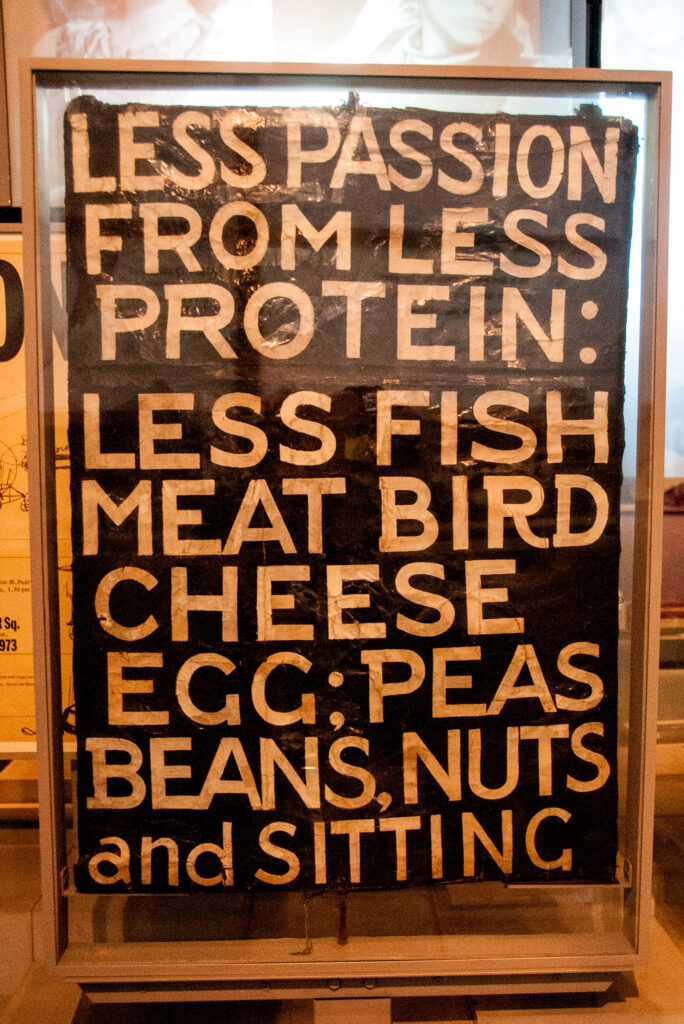 His self-published and printed booklet, Eight Passion Proteins, went through 84 editions and the Museum holds 36 of them. You can read more about him here and here.
You will no doubt be pleased to know that Royal Wedding teabags are still available in a Ludgate Hill tourist gift shop – hurry, hurry while stocks last …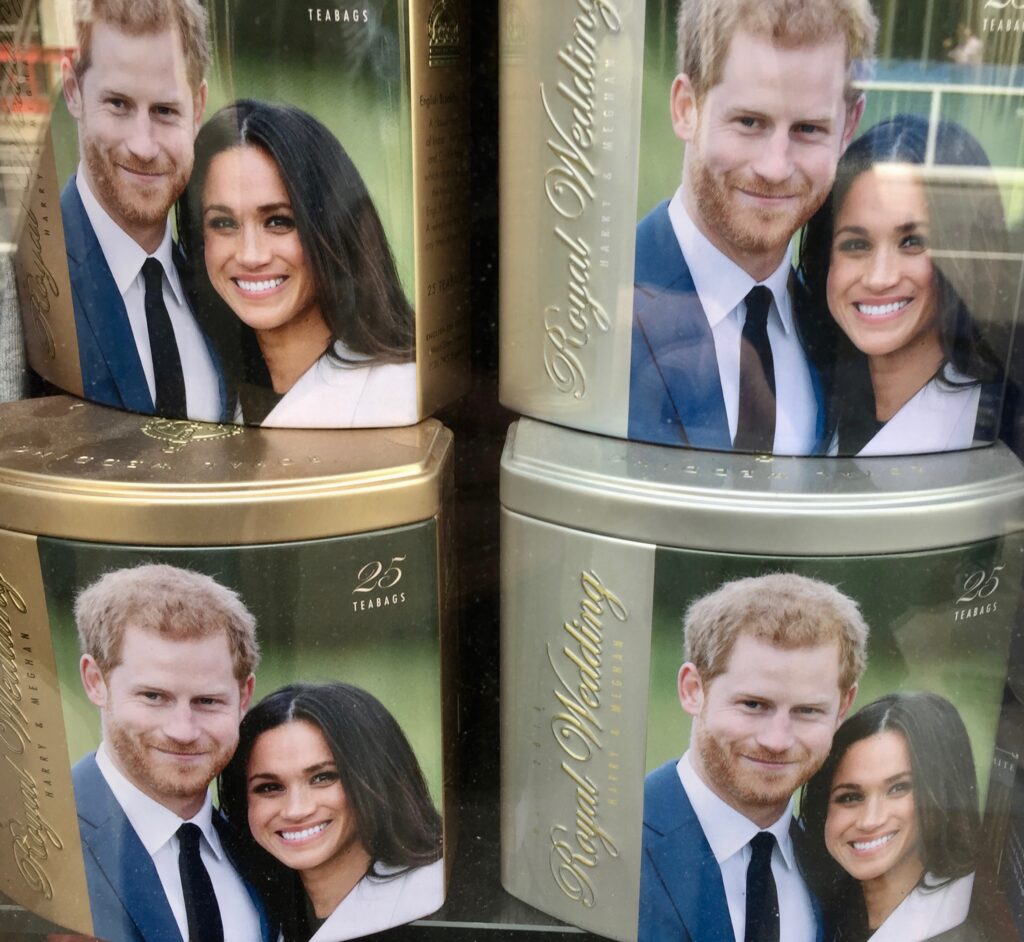 Don't they look lovely.
By way of contrast, I thought these models in a shop on Eastcheap were decidedly spooky …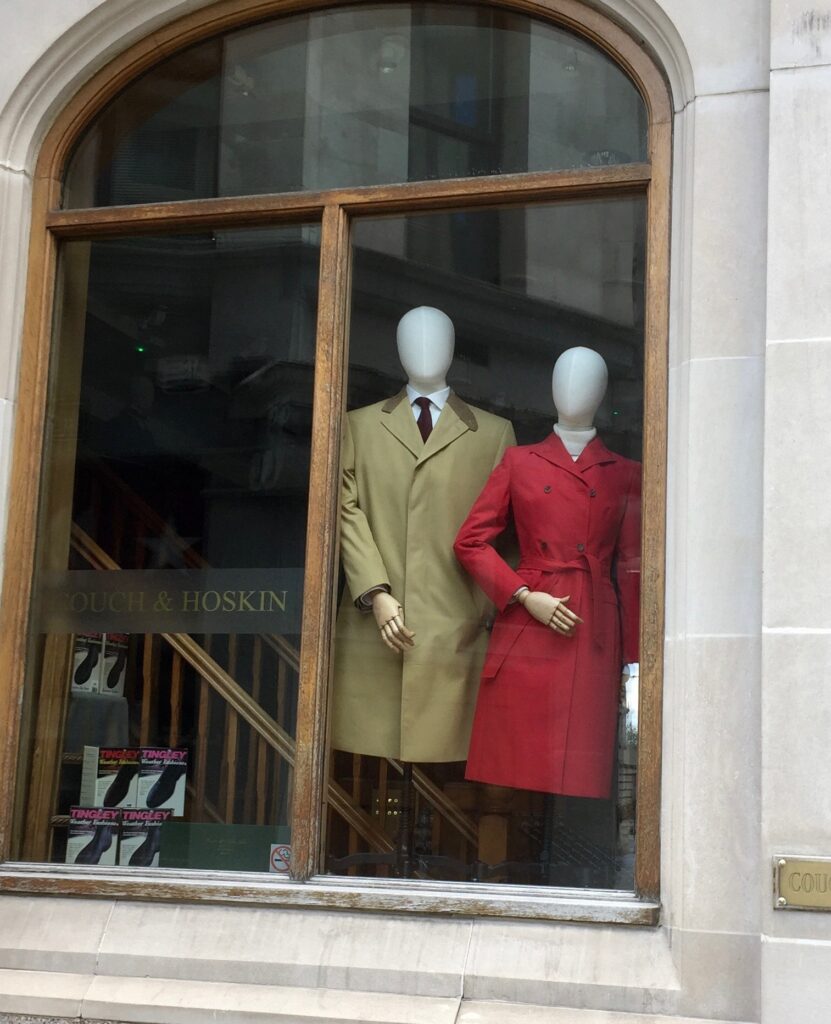 Like creatures out of a Dr Who episode.
Covid humour at the pharmacy …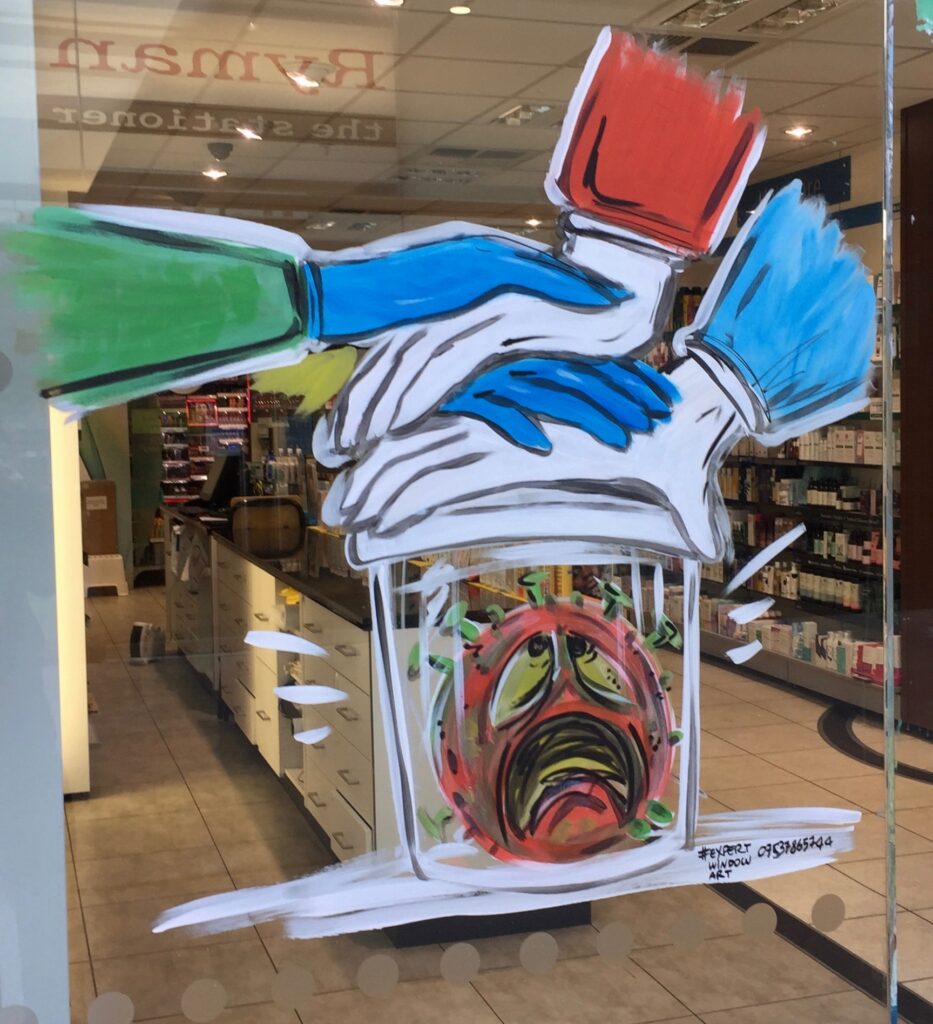 Covid humour at the wine bar …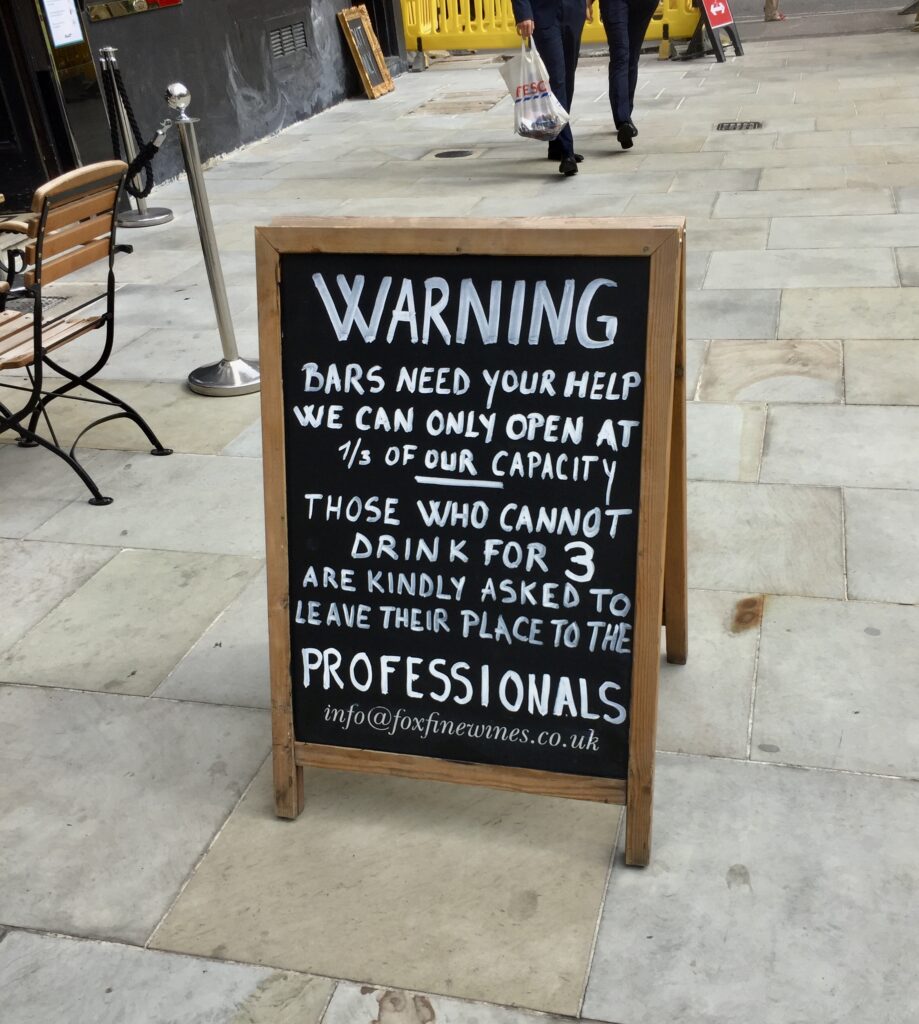 Cocktail Bar humour …
A less complicated message …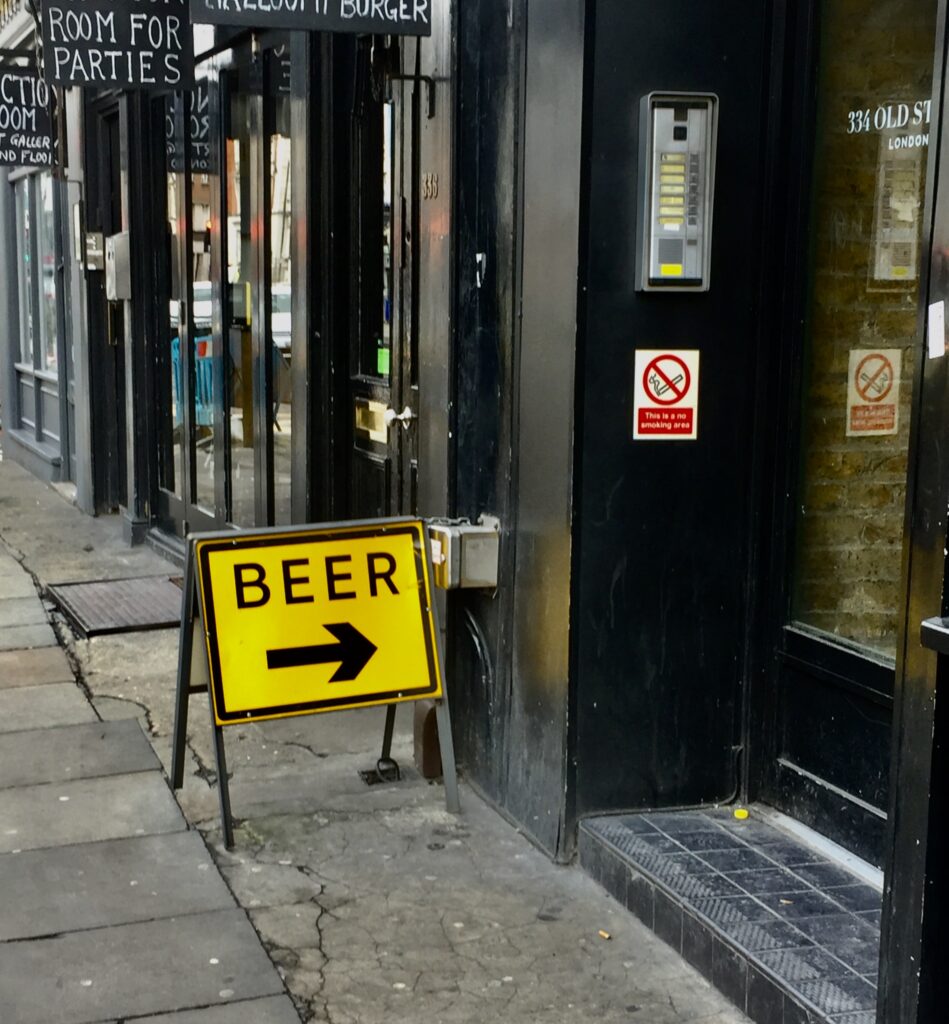 Pretty camera camouflage on Holloway Road …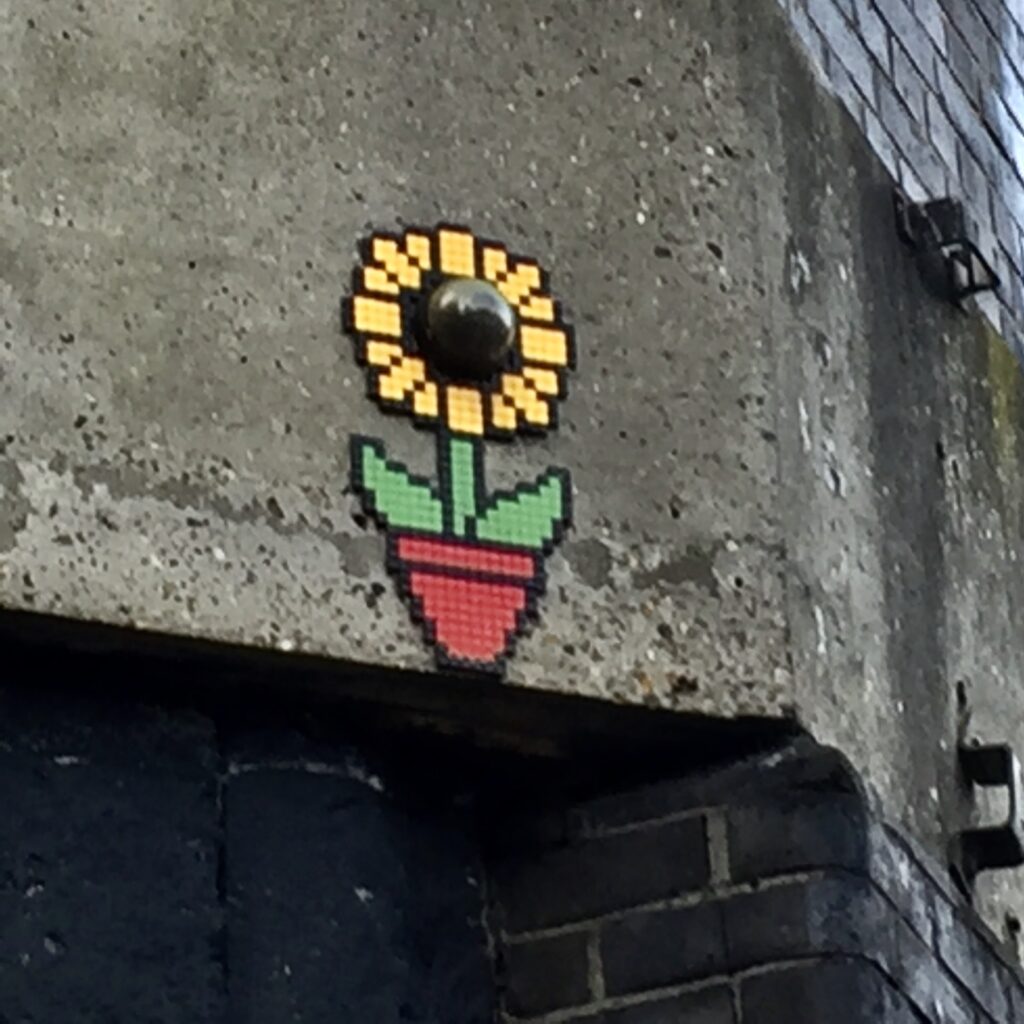 Street art meets spinal column in Hoxton …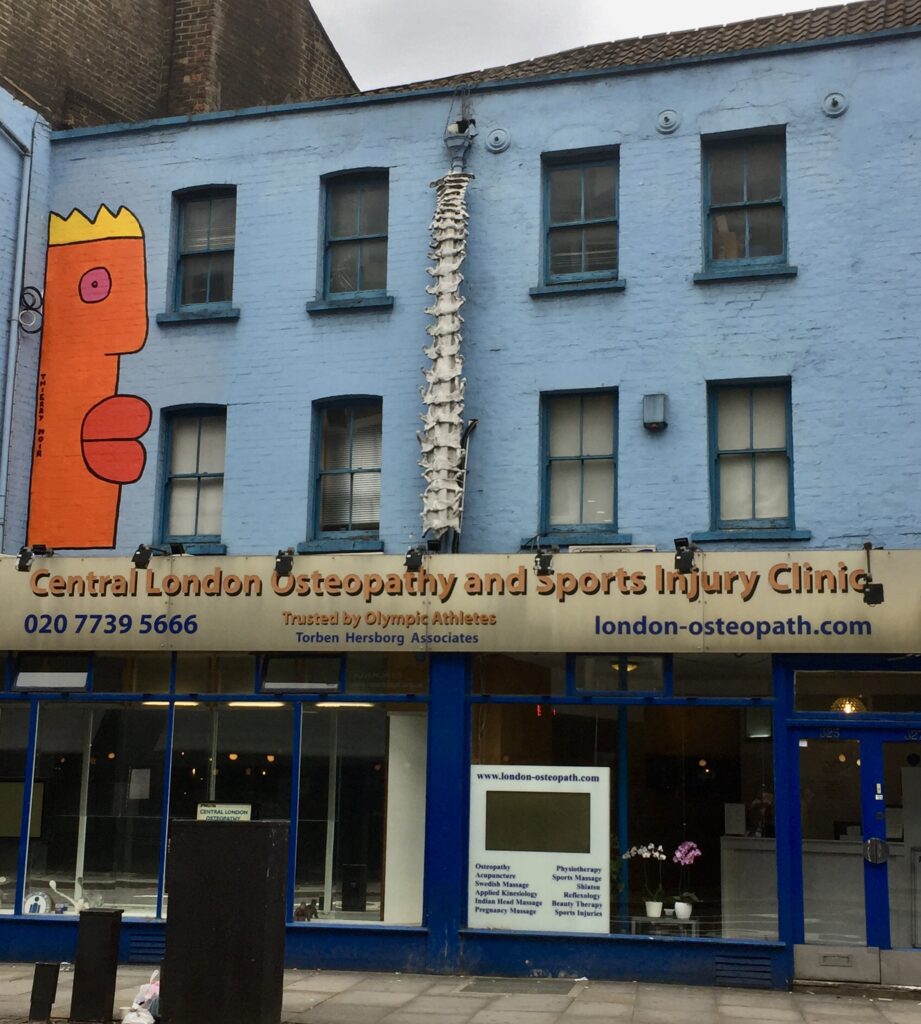 Sadly over-optimistic signage …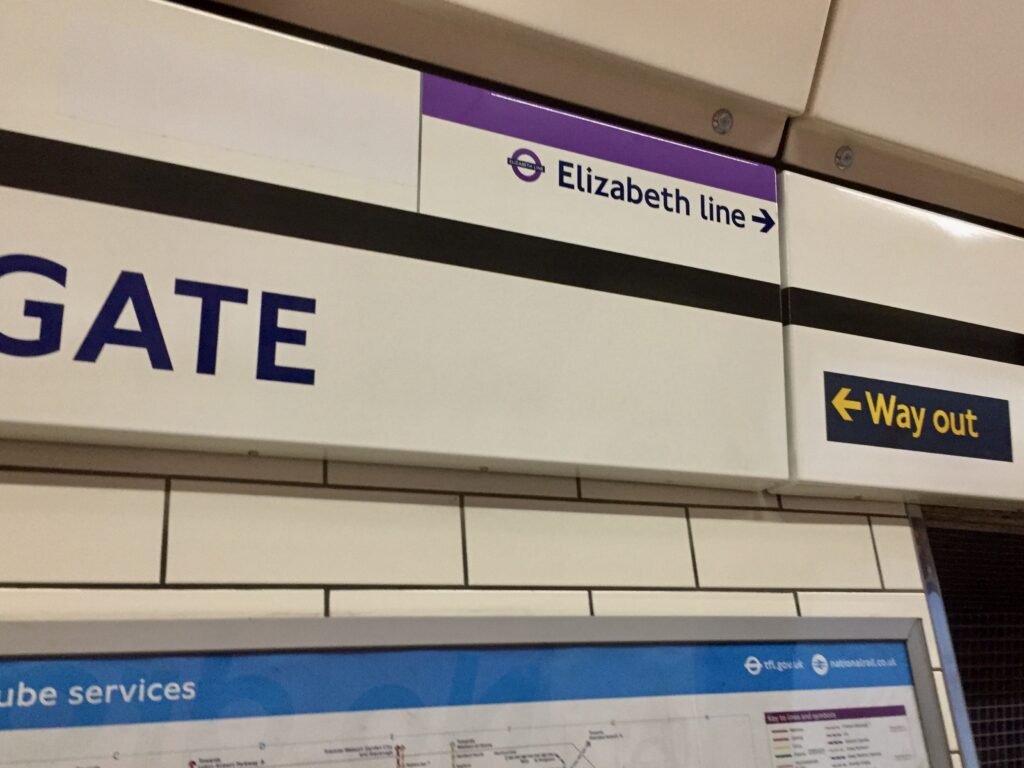 Finally caught the reflection I wanted – street sculpture with red London bus and St Paul's …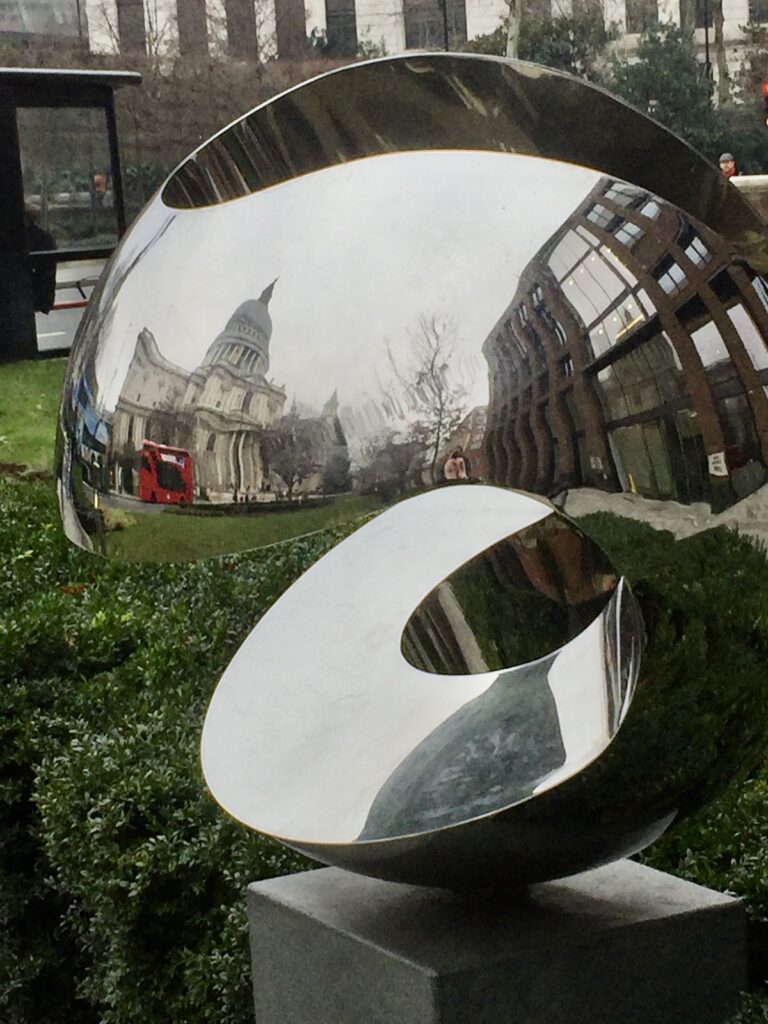 When construction workers use their imagination to brighten up the site – good for them …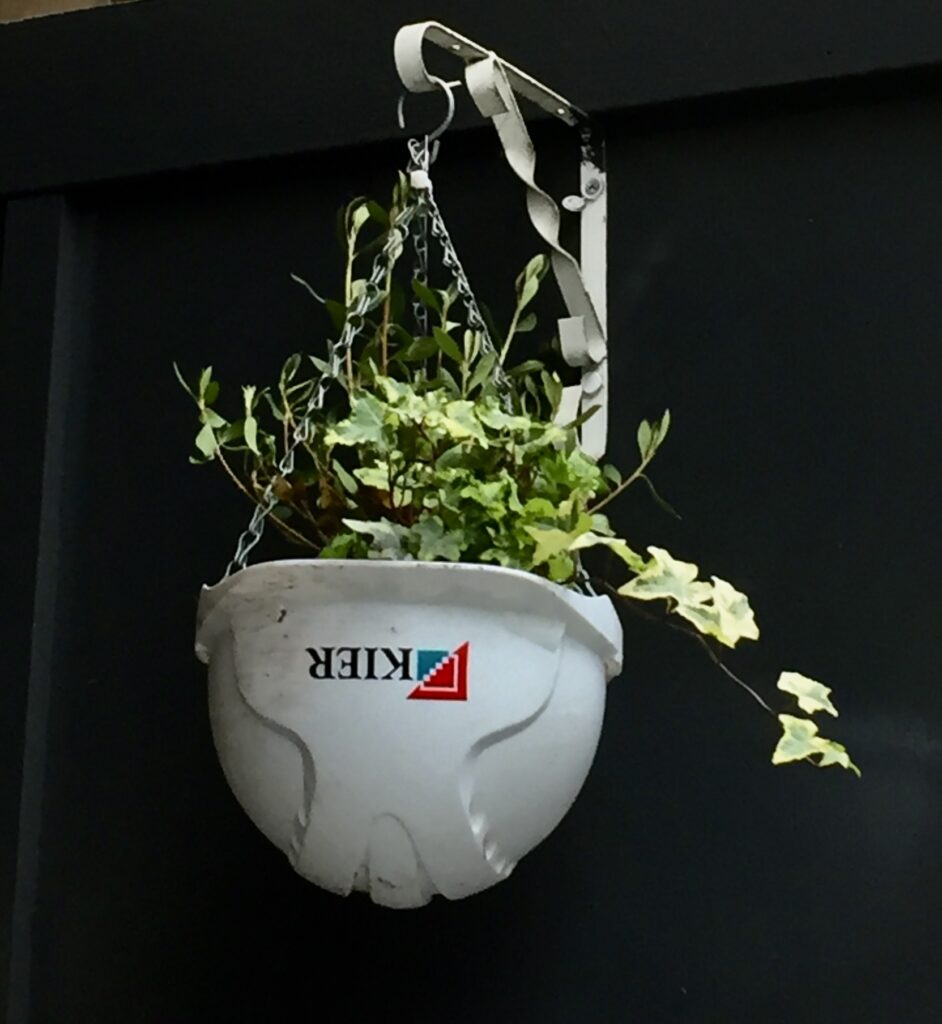 What a positive message …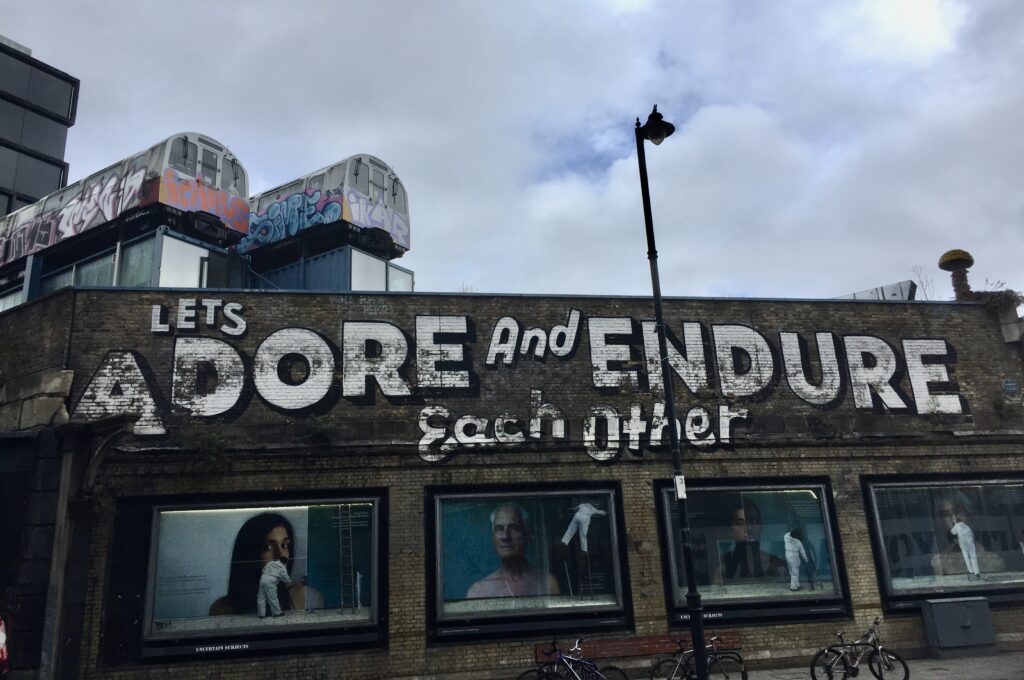 A great hero of mine and one of my favourite London statues – Sir John Betjeman at St Pancras International Station …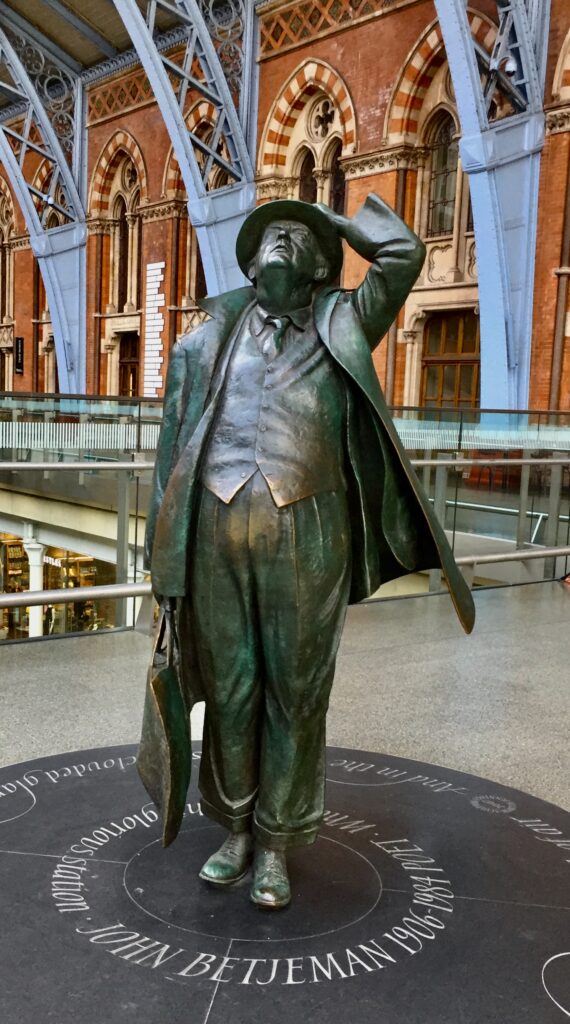 Many of Pimlico Plumbers' vans have 'witty' number plates …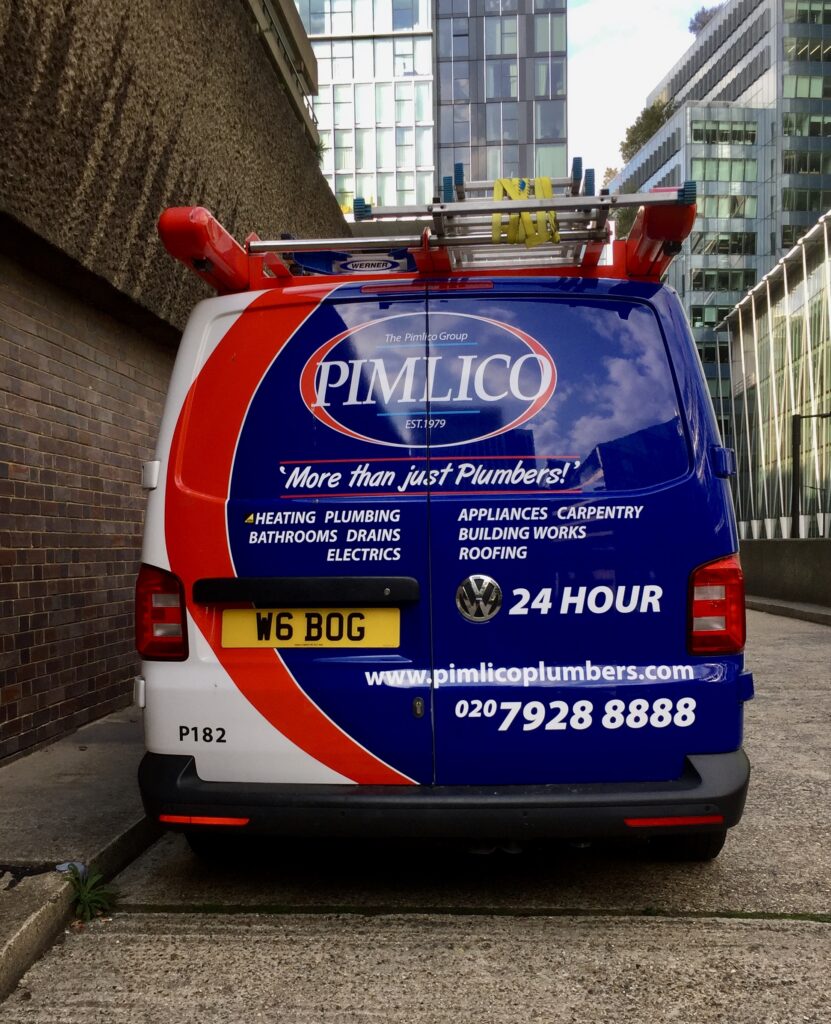 Even the scooters are wearing masks around here …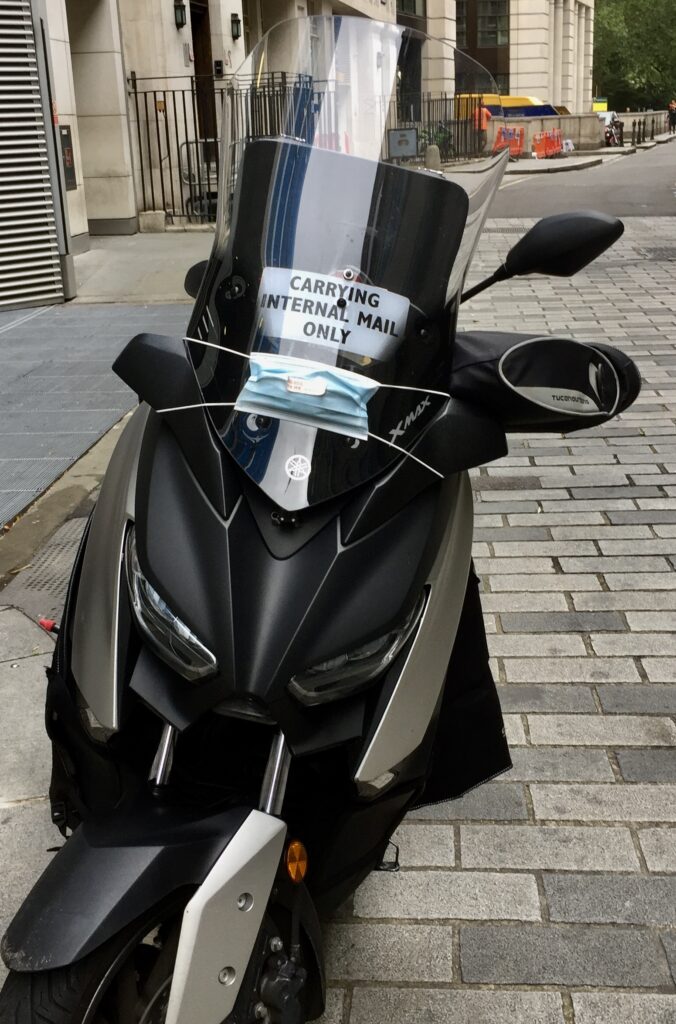 City pigeons simply don't believe this statement …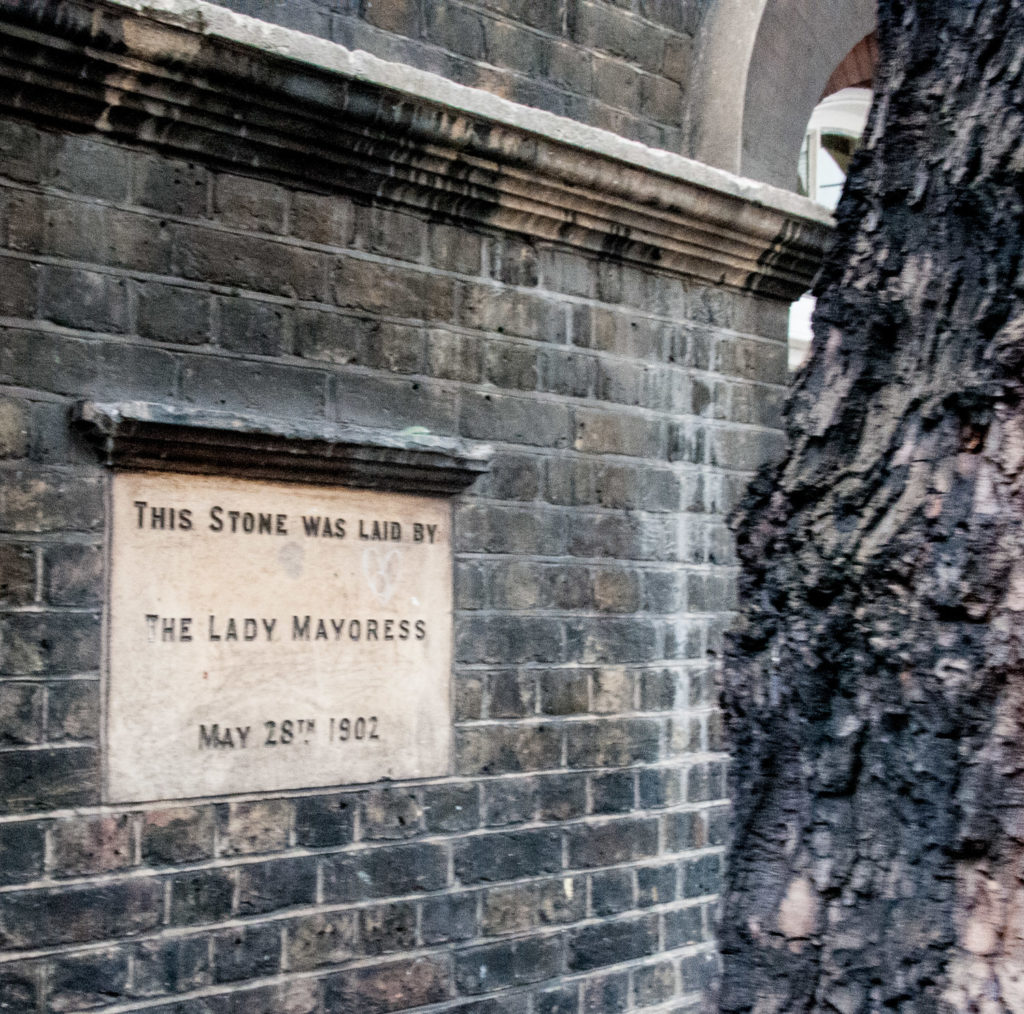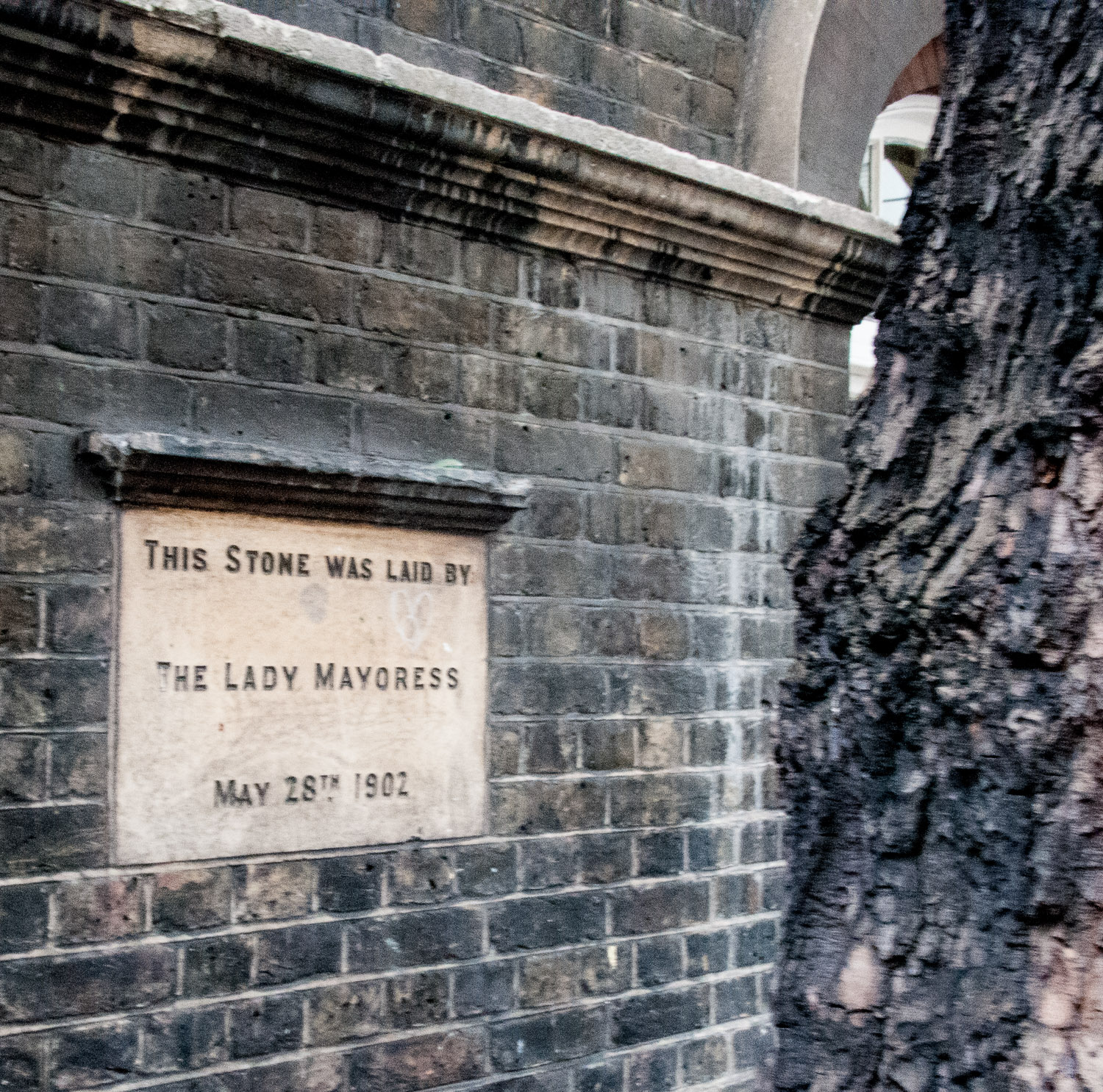 We spent a really nice few days in Norfolk recently and here are some of the pictures I took.
Local delicacies – rabbit and pigs ears, giant trotters and chicken feet …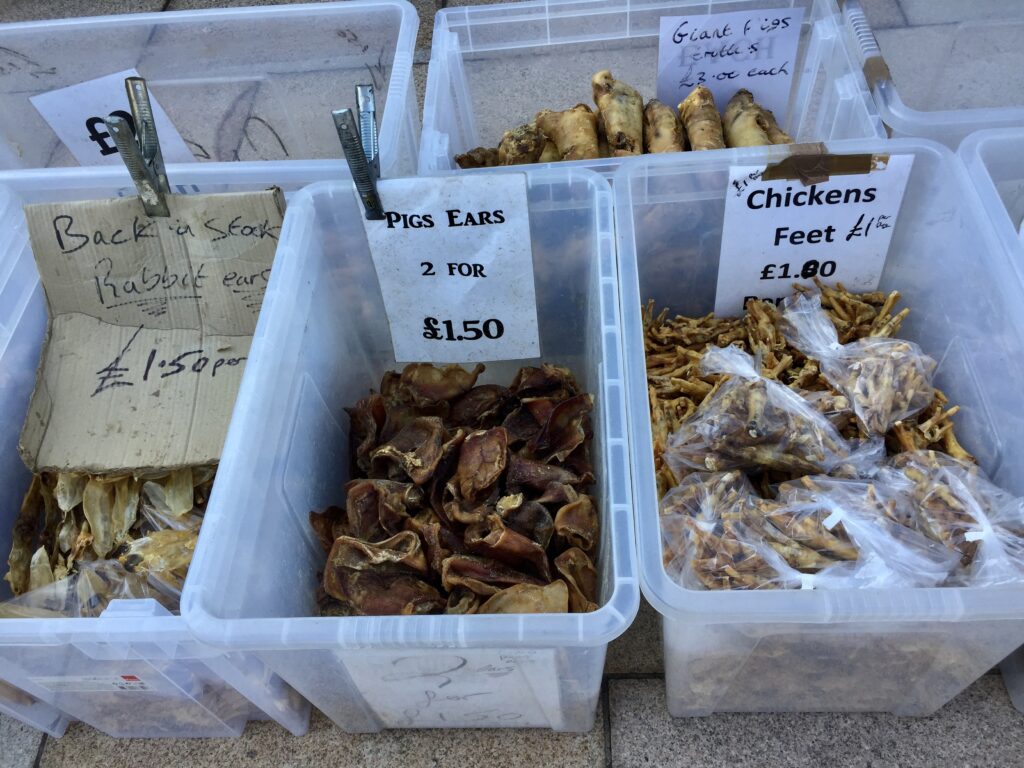 Sow and buffalo ears …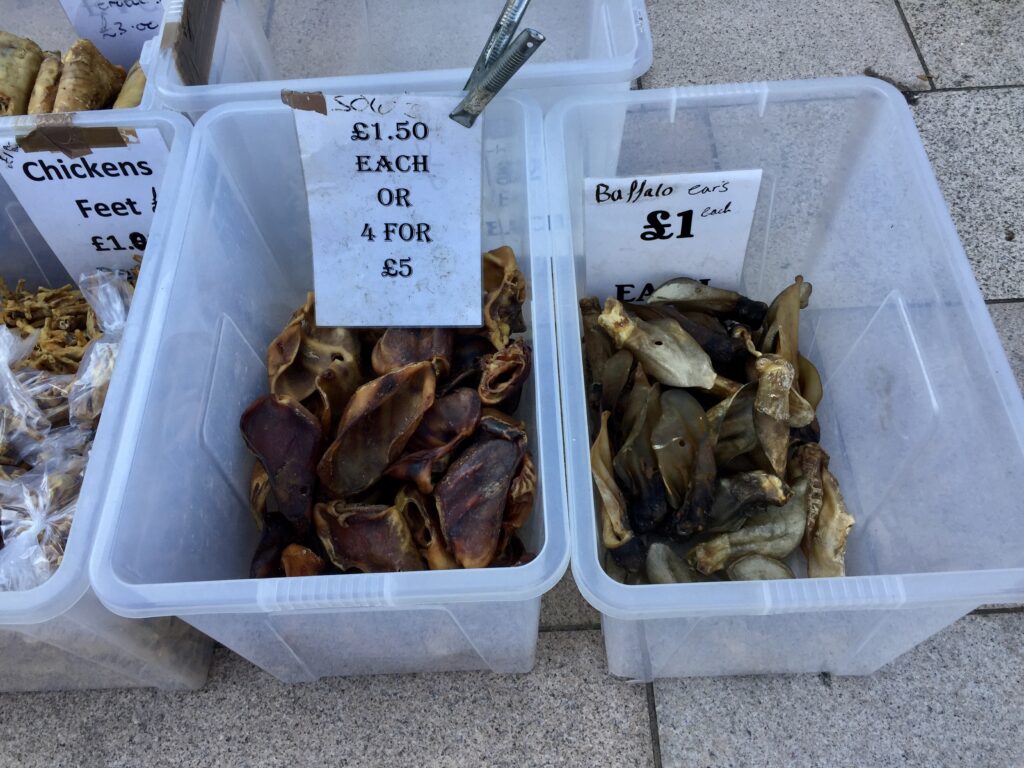 Houghton Hall has a stunning collection of work by Anish Kapoor. Some are in the grounds like this one, Sky Mirror …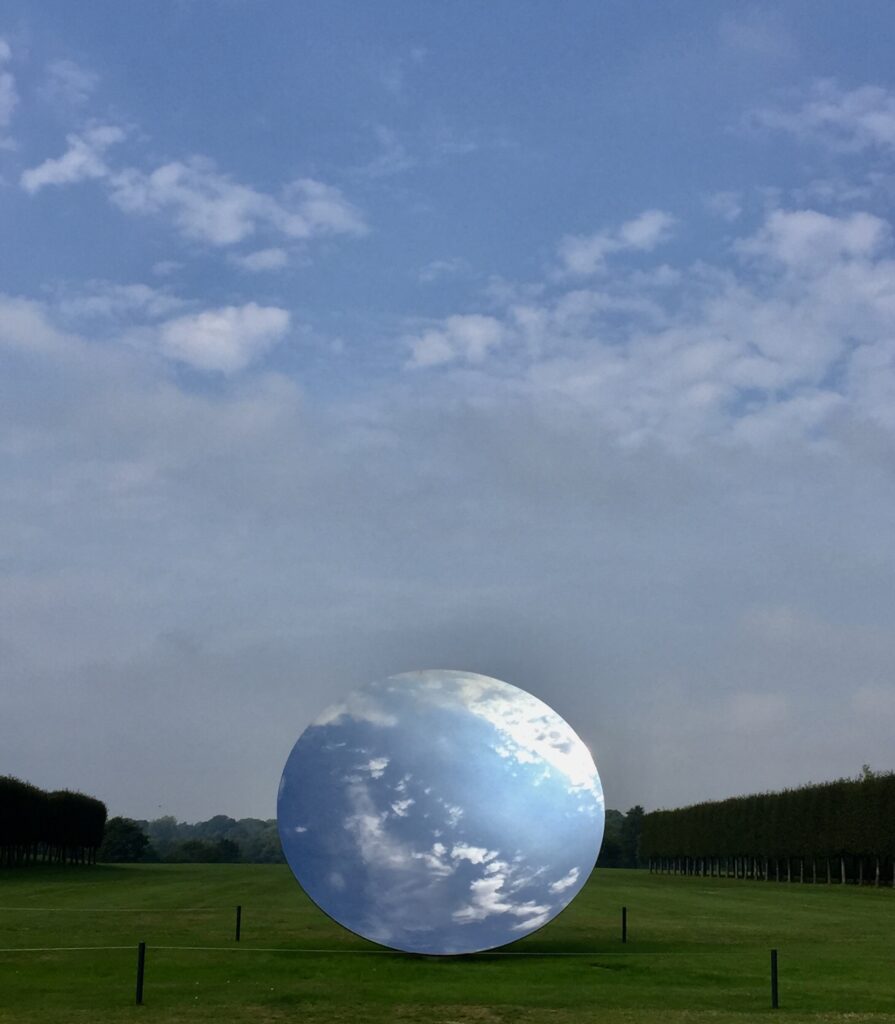 Others are in the house …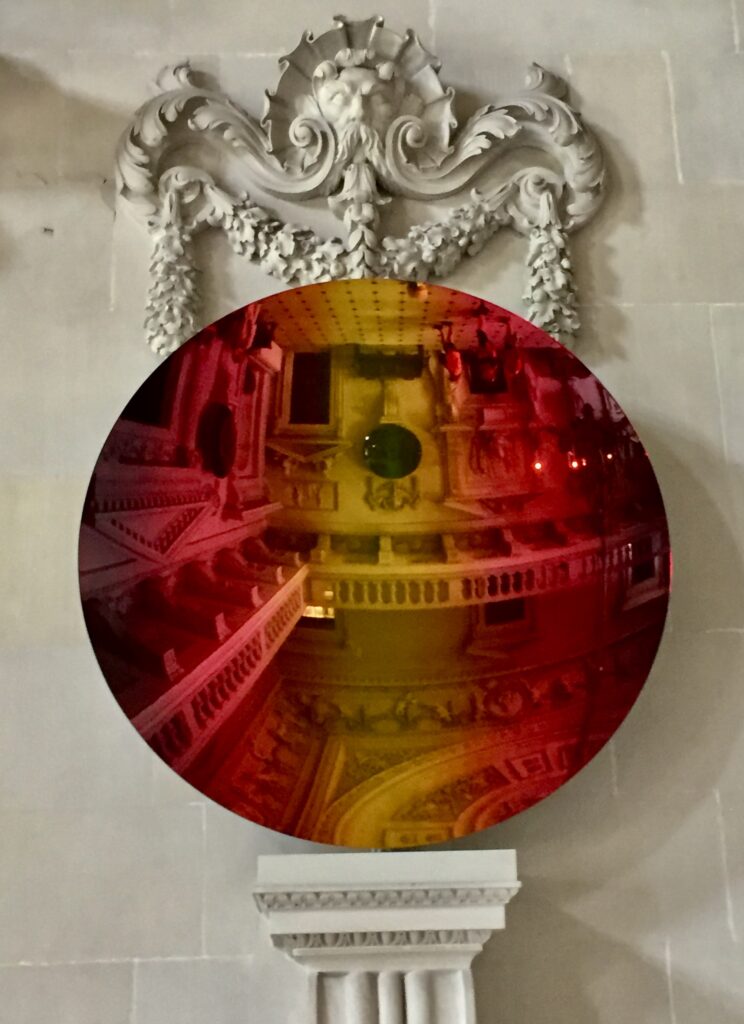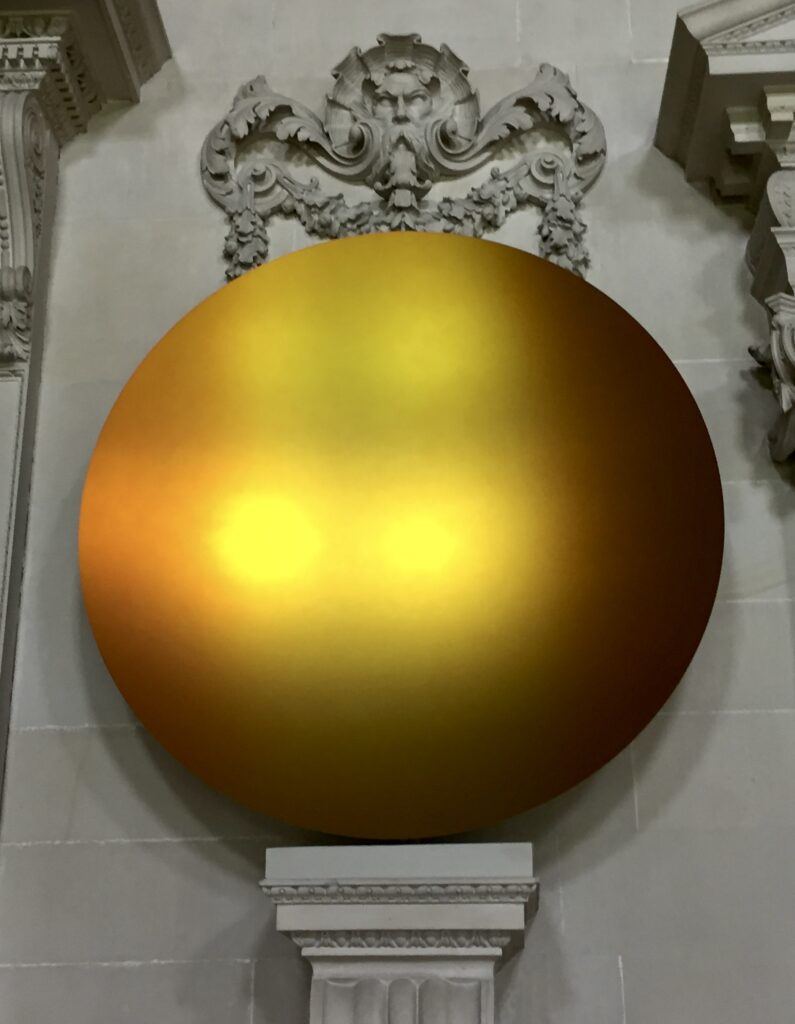 Kings Lynn is a lovely, interesting town. I even caught a glimpse of Bad King John …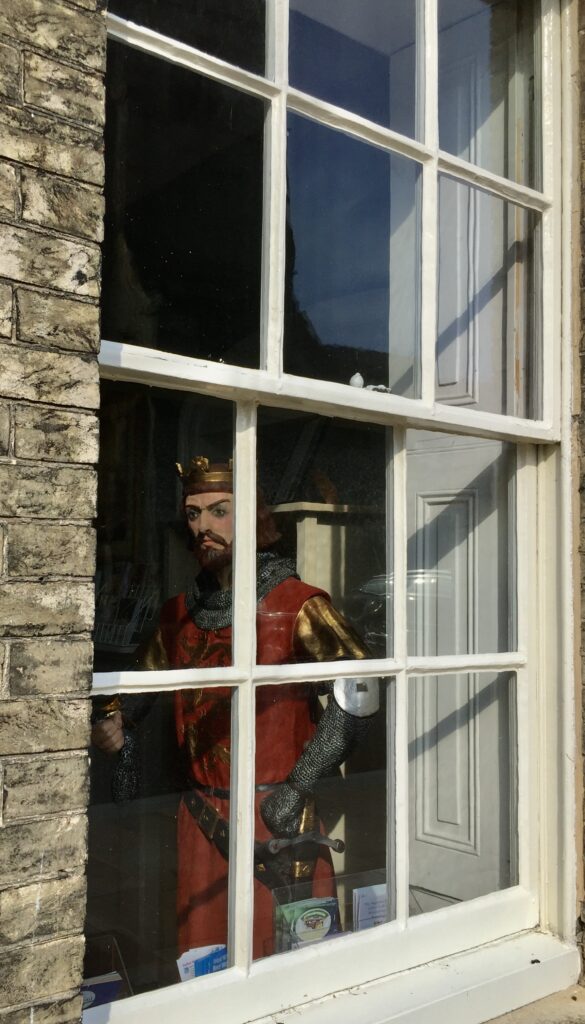 At the charming and incredibly interesting True's Yard Fisherfolk Museum, a Victorian seafarer struggles to come to terms with the pandemic …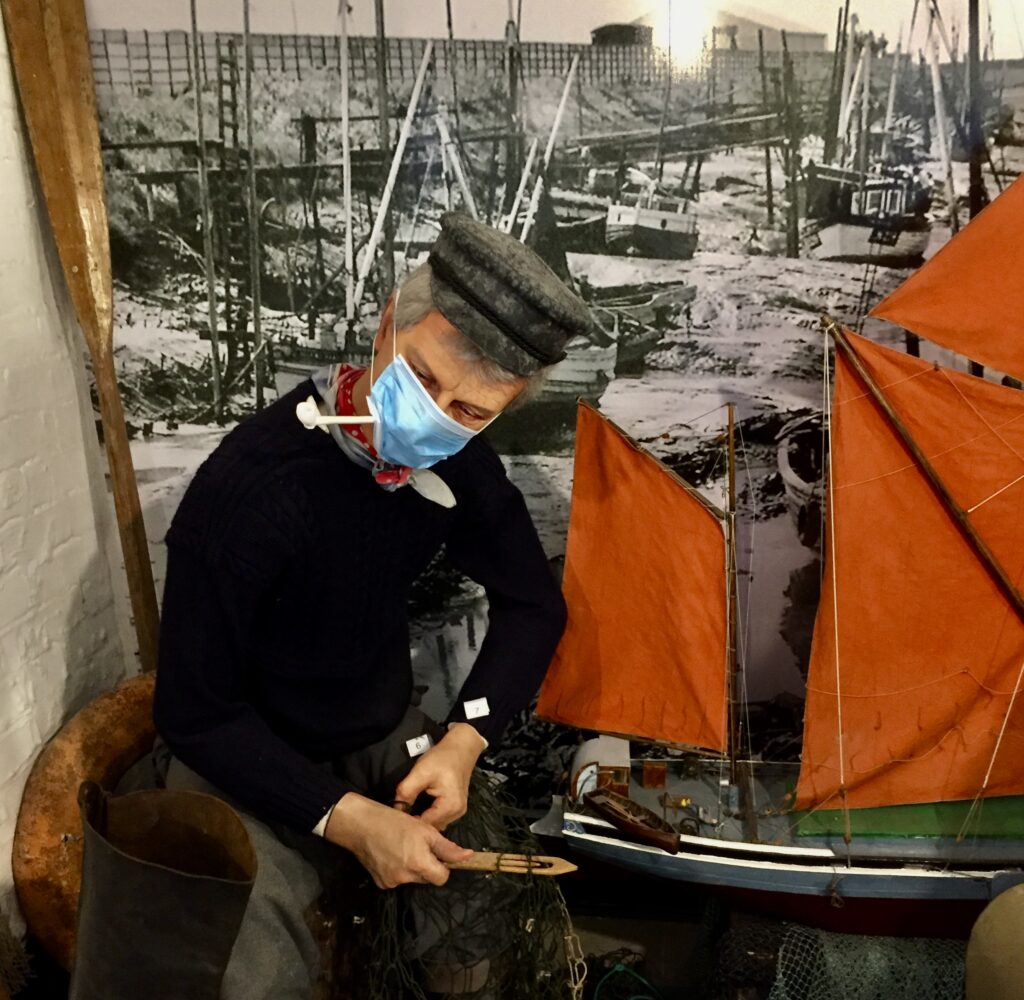 And the place has a Wimpy! I thought they had disappeared decades ago. I didn't pop in for a 'Bender' though (fellow Baby Boomers will know what I am referring to) …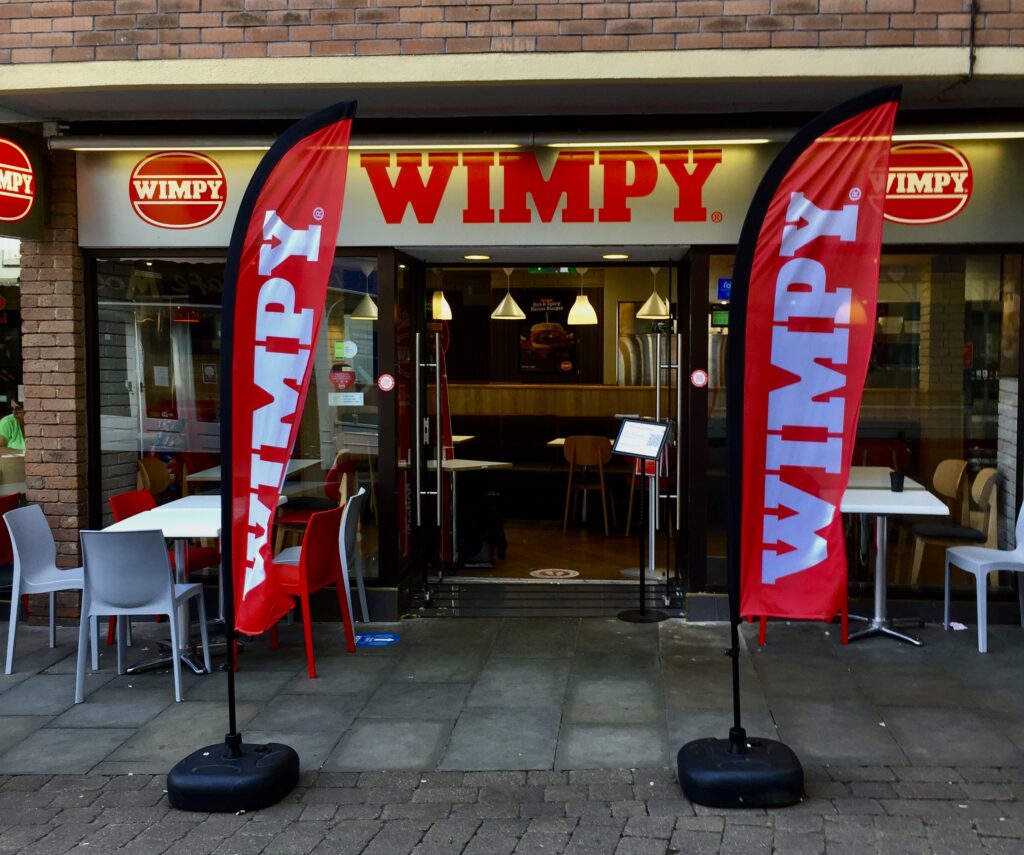 There is some beautiful architecture to enjoy as well …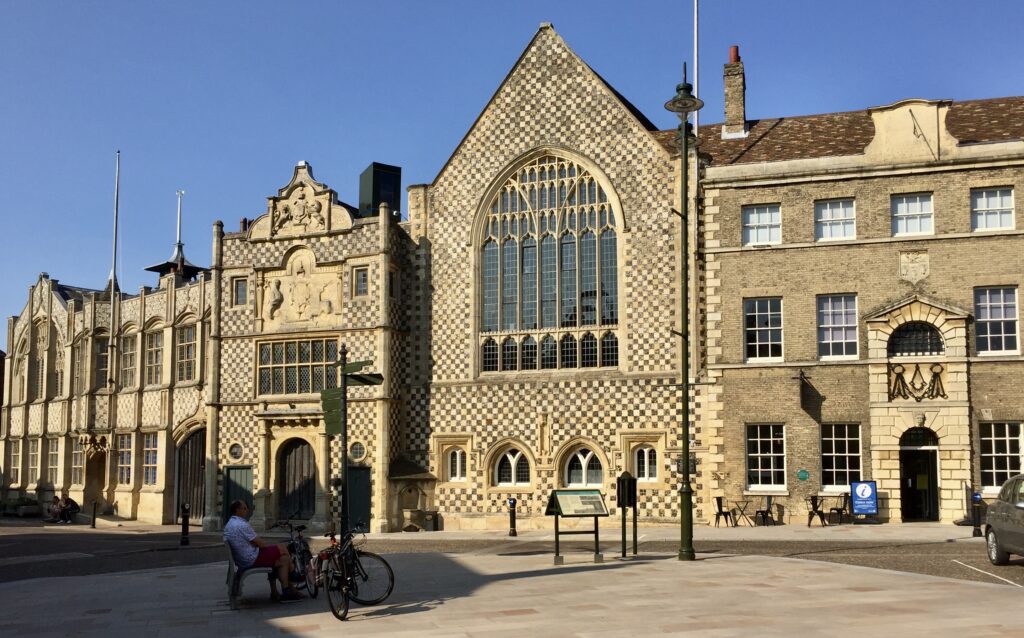 Now that going abroad is problematic it's great to be exploring England again.
And finally to the Sandringham Estate where we came across these poignant little headstones commemorating the last resting place of three of Her Majesty's corgis. Heather's inscription tells us she was the great granddaughter of Susan (on the far left) …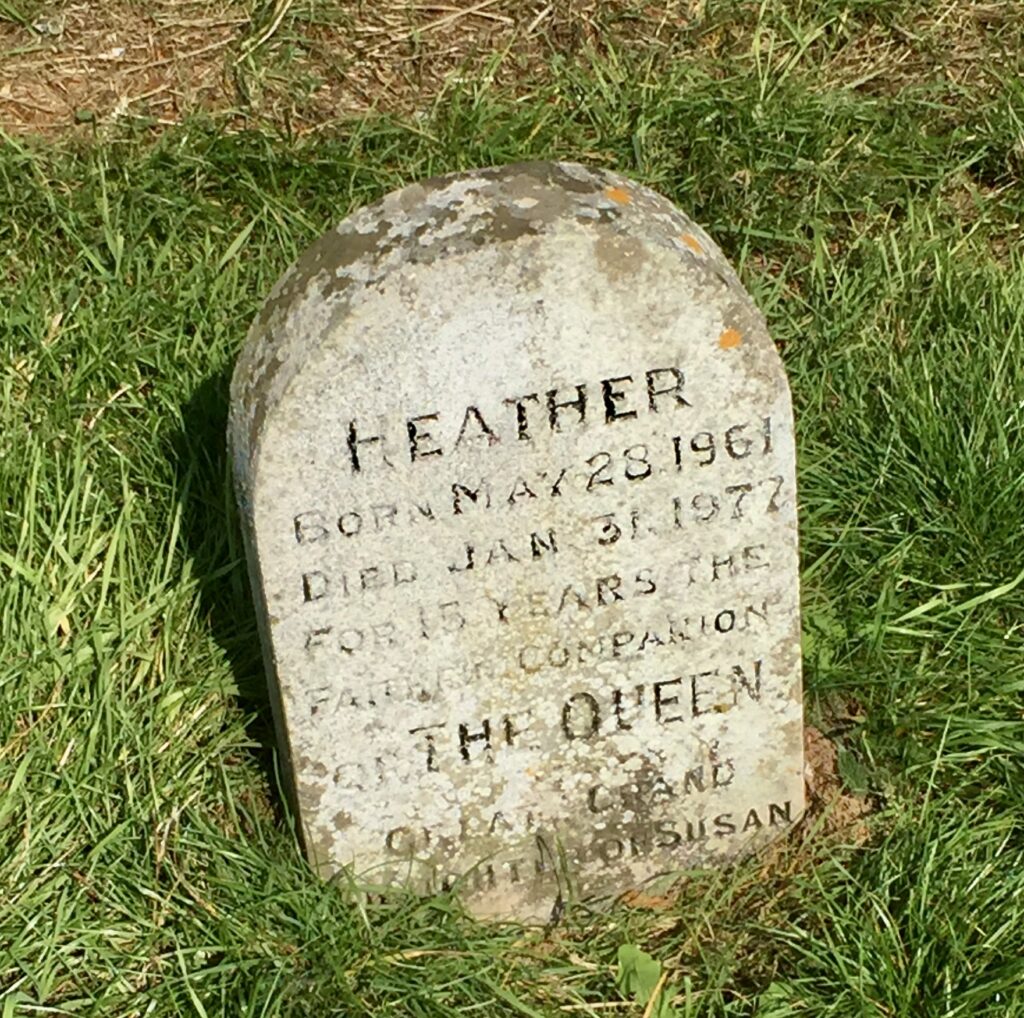 I'll be back walking the City again next week but hope you enjoyed this little excursion.
If you would like to follow me on Instagram here is the link …