I was inspired by a recent Spitalfields Life blog to revisit some old City locations and find out what has changed (and what hasn't!). Most of the old pictures are from the late 1890s or the early days of the 20th century and come from the Bishopsgate Institute archive.
Holborn Circus seemed a good place to start since Prince Albert is still there raising his hat to the City …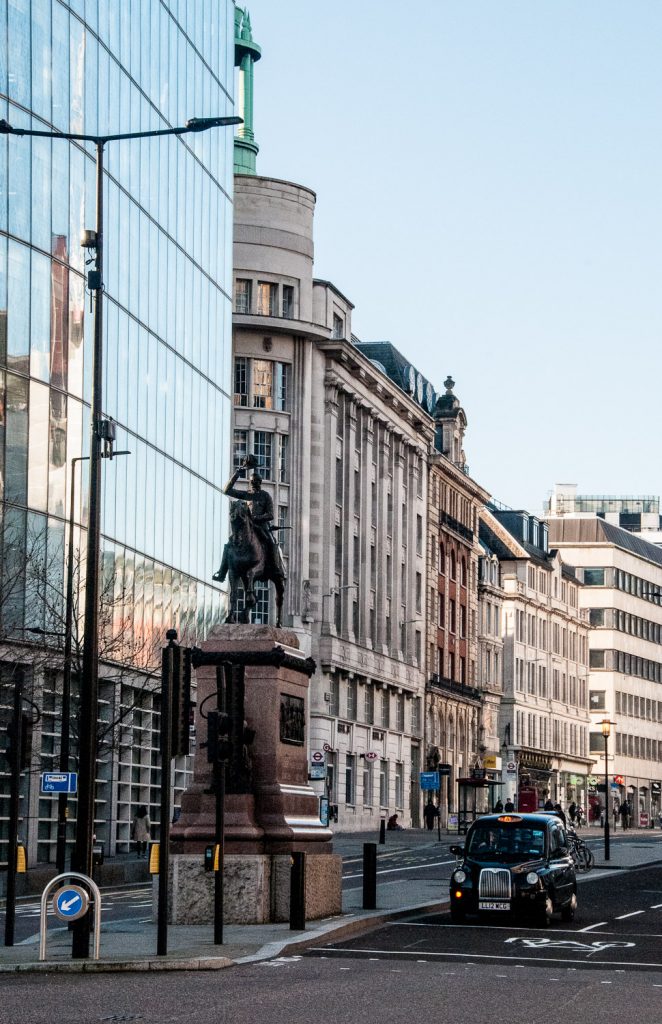 And here he is circa 1910 …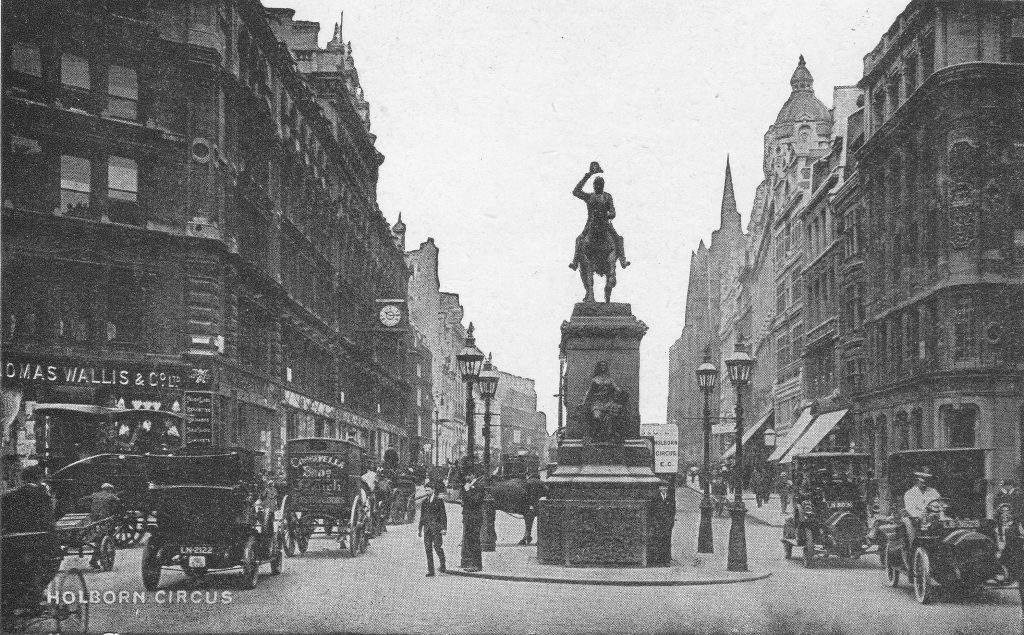 What is sad is when some interesting views disappear. Here is a picture I took looking east in June 2017 where Albert appears to be saluting Lady Justice atop the Old Bailey …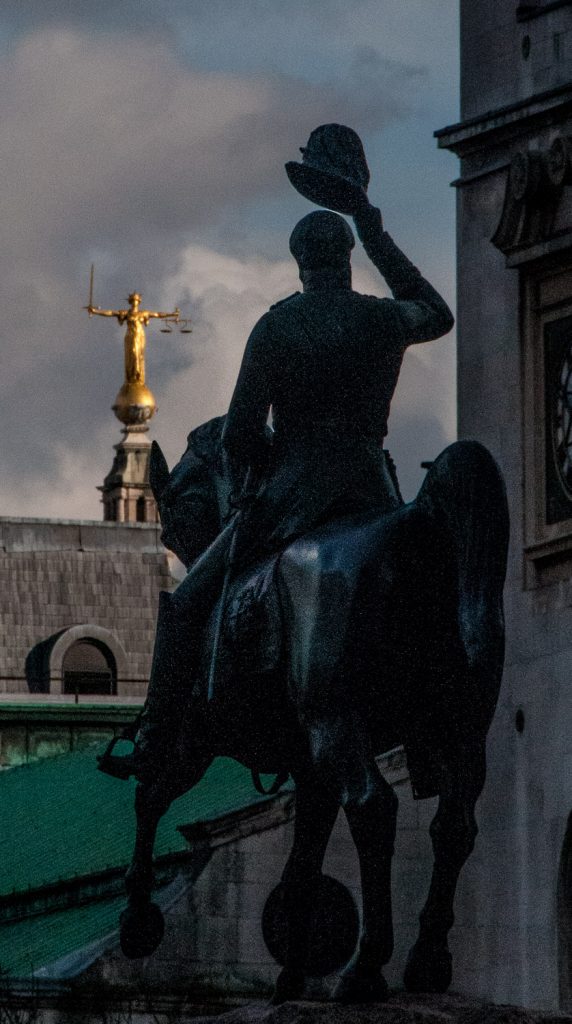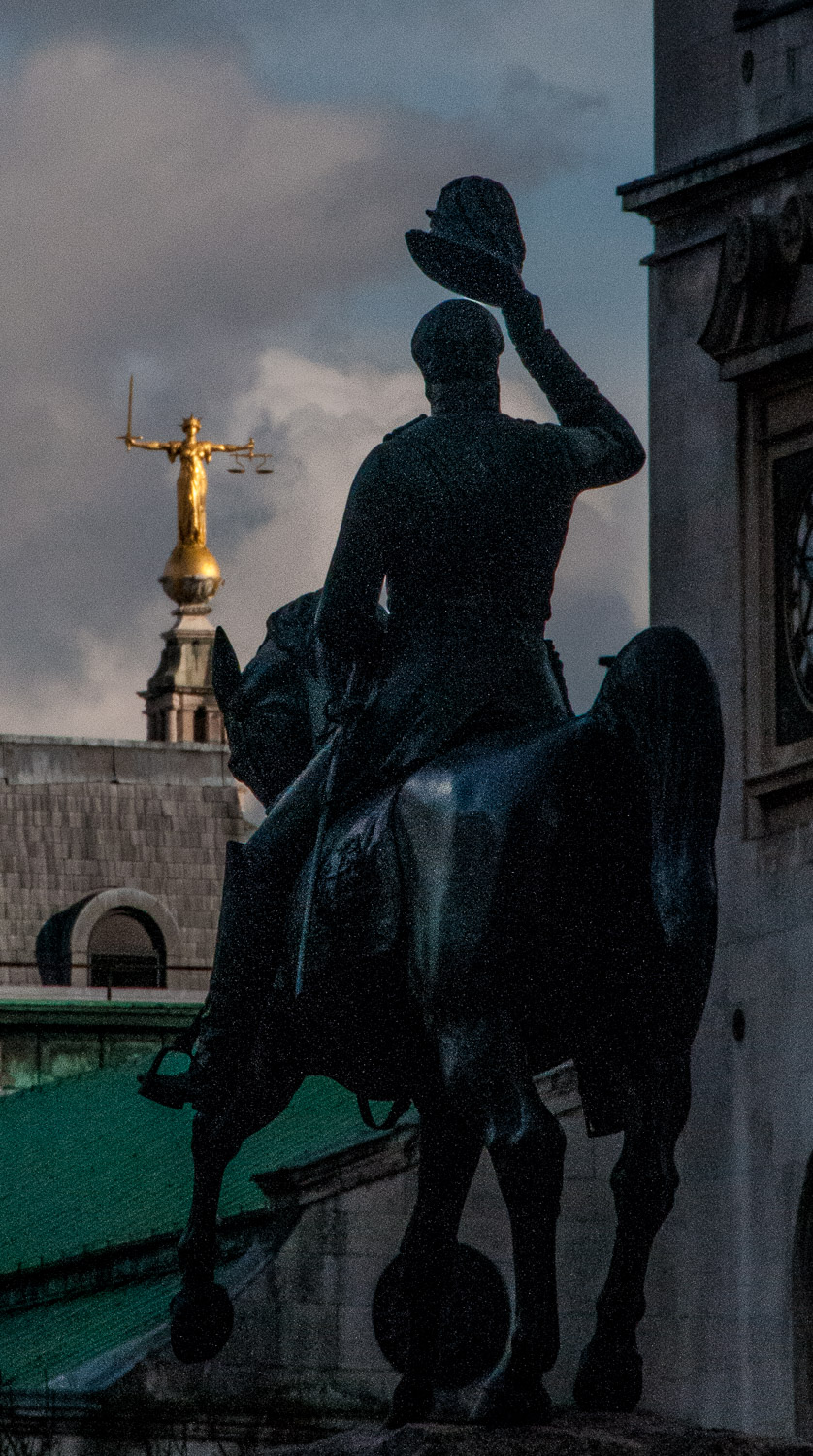 Now there is a new building obstructing his view …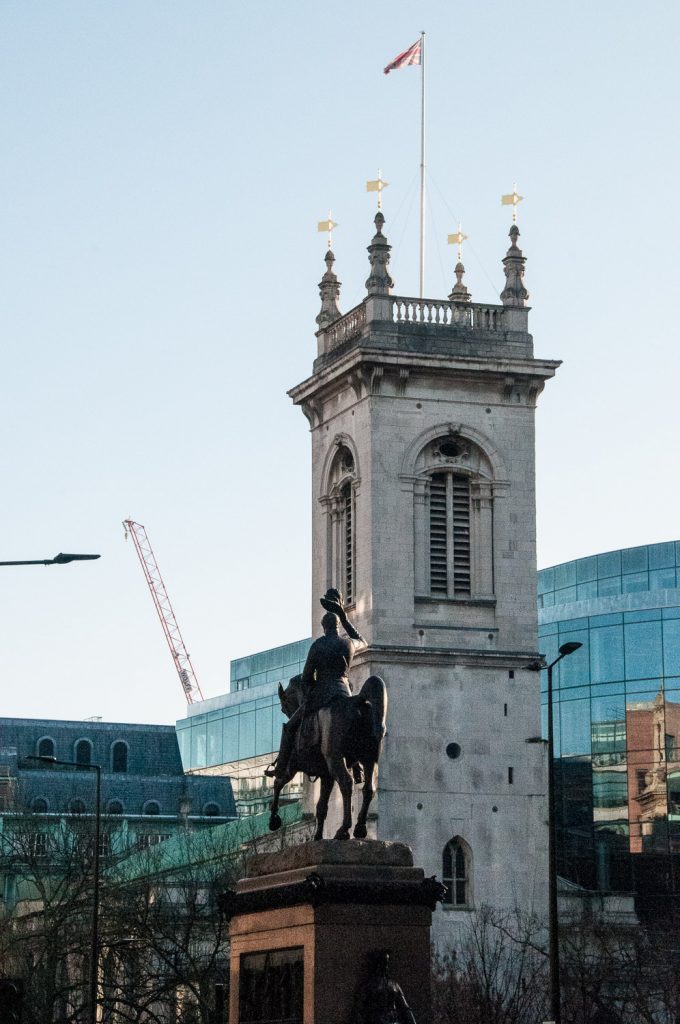 The beating heart of the business City – Throgmorton Street circa 1920 …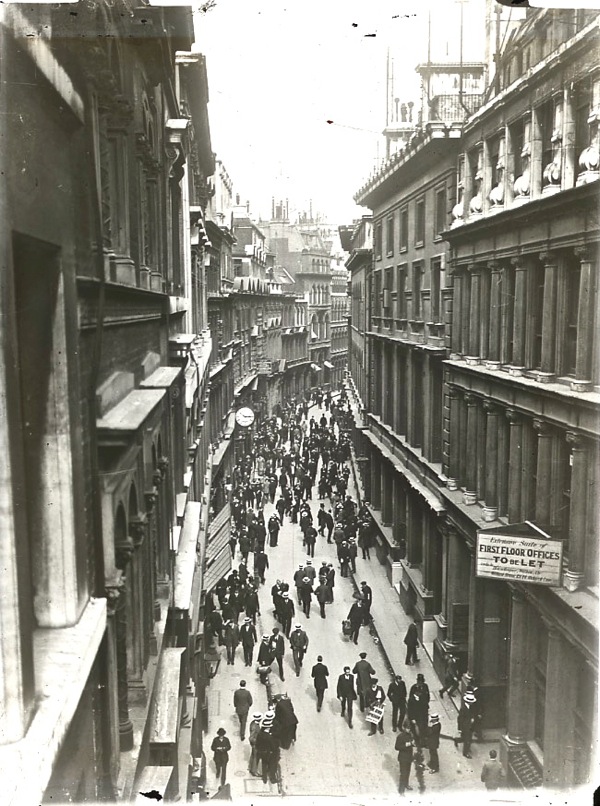 And today – that clock on the left is still there …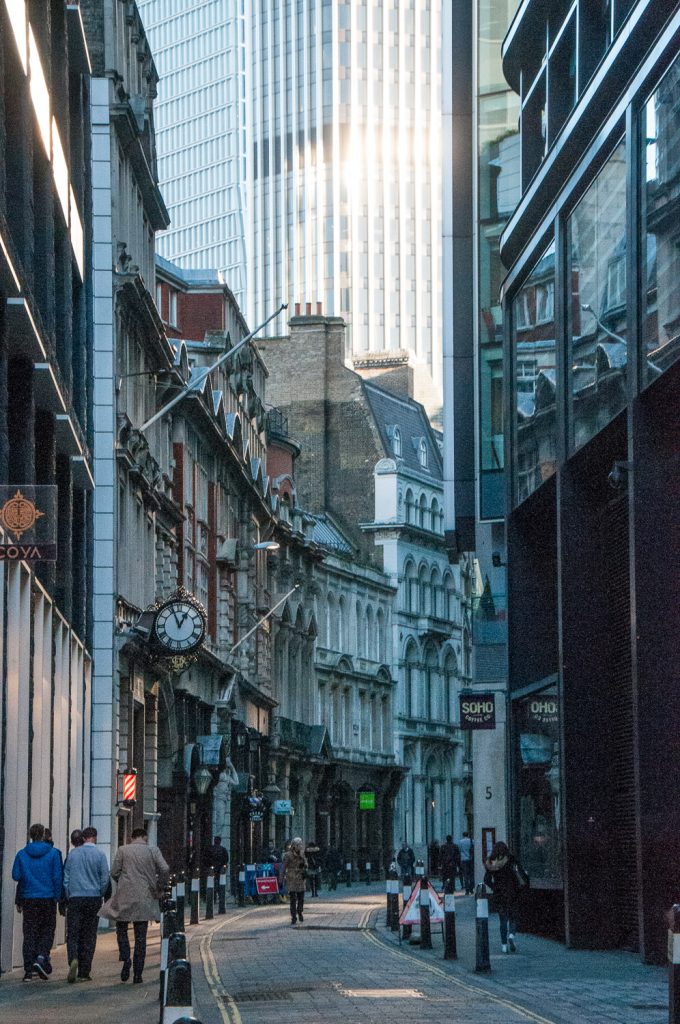 It dates from 1892 …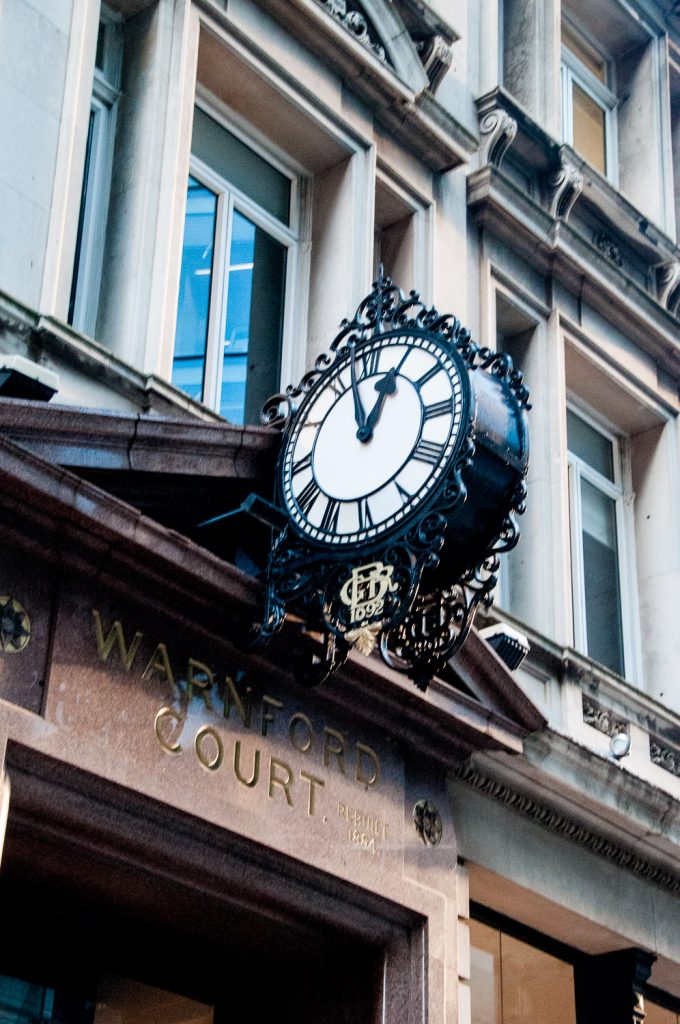 If you look further along the street you can just glimpse the extraordinary entrance to Draper's Hall …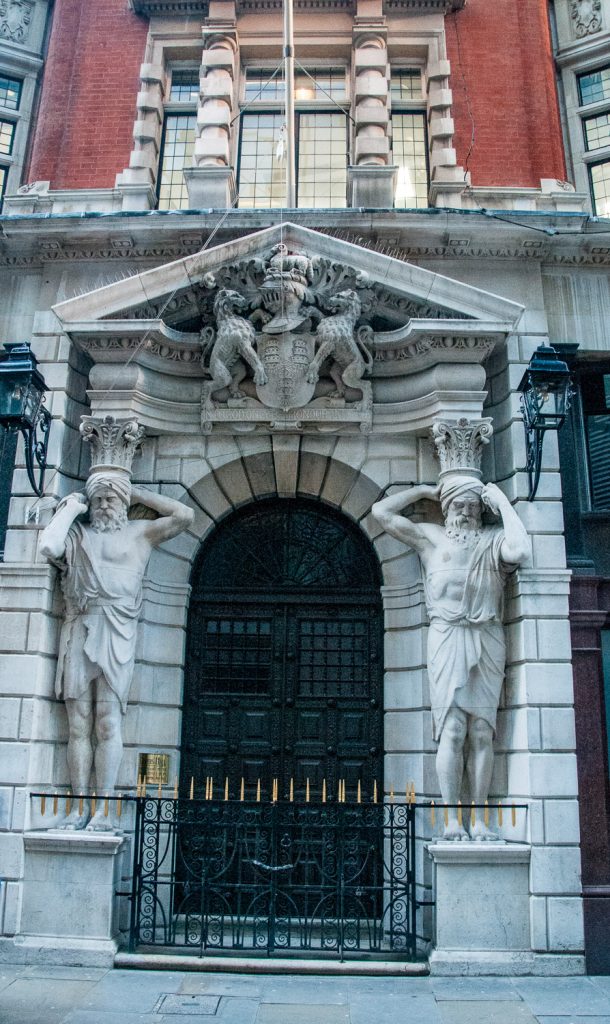 The always informative Bob Speel architecture website tells us that the tall, powerful imposing figures are known as Atlantes and were carved by Henry Alfred Pegram in 1896.
It's hard to imagine now that the Victorians allowed a railway bridge to be built which obstructed the view of St Paul's from Fleet Street that had existed since 1710. Here's the view circa 1910 …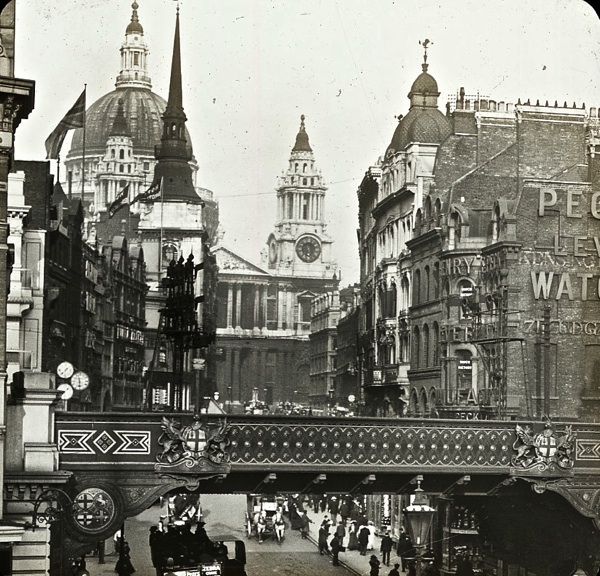 The bridge was finally demolished in 1990 and this is the view today …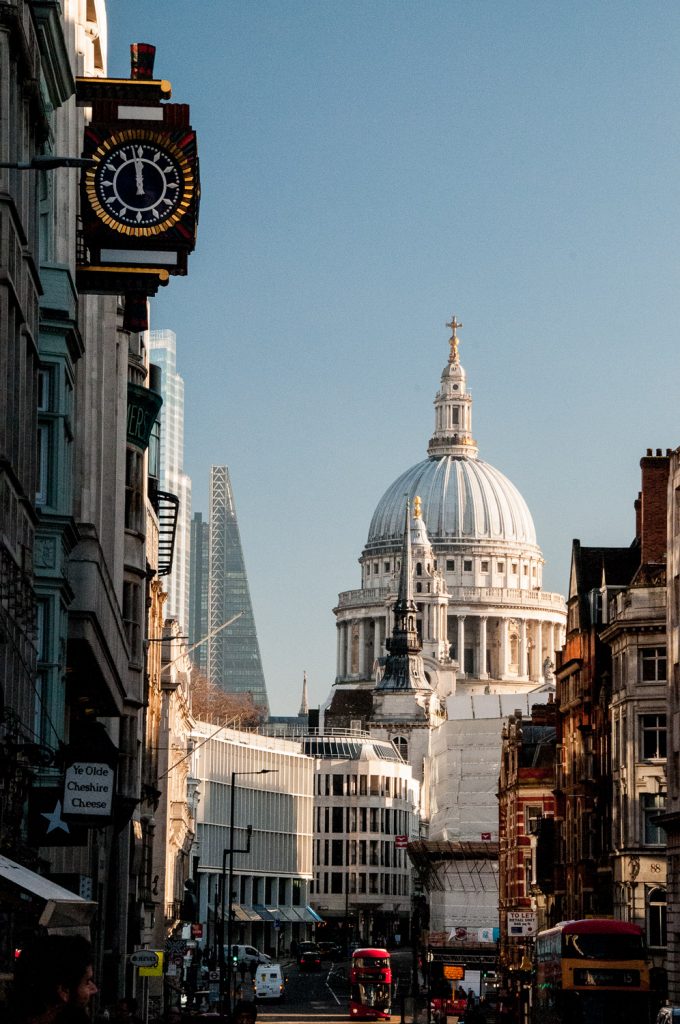 This is Fetter Lane around 1910 …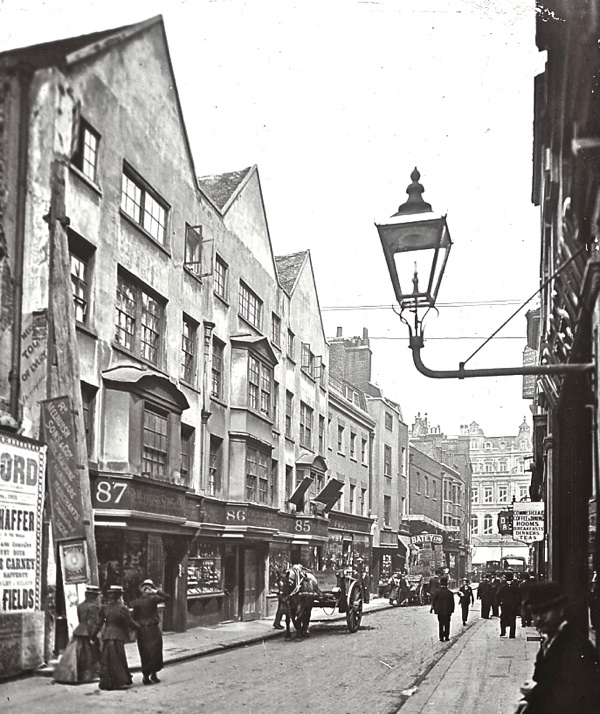 Numbers 85, 86 and 87 are now gone but 84 and its neighbour survive, albeit somewhat altered …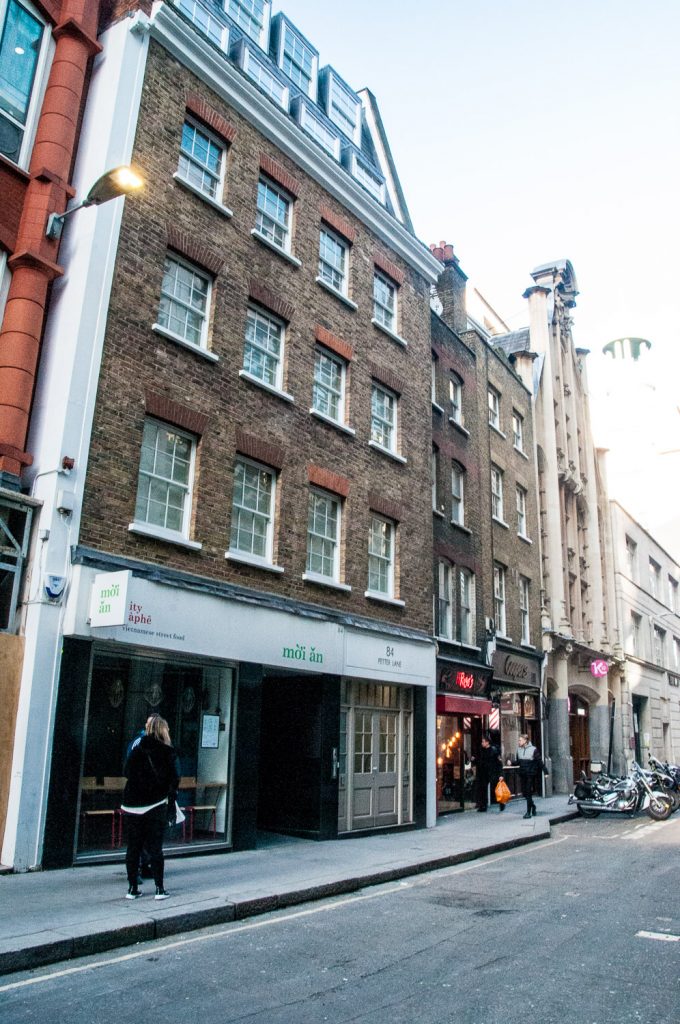 The Monument around 1900. Note the sign on the left … you could book a room at Lightfoot's Inn or just pop in and enjoy some fresh oysters, a common food then even for the poor (as this article explains) …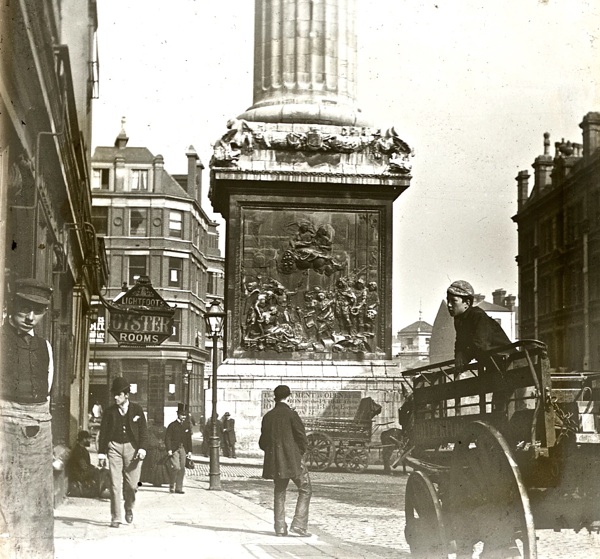 The view of The Monument from the same point today …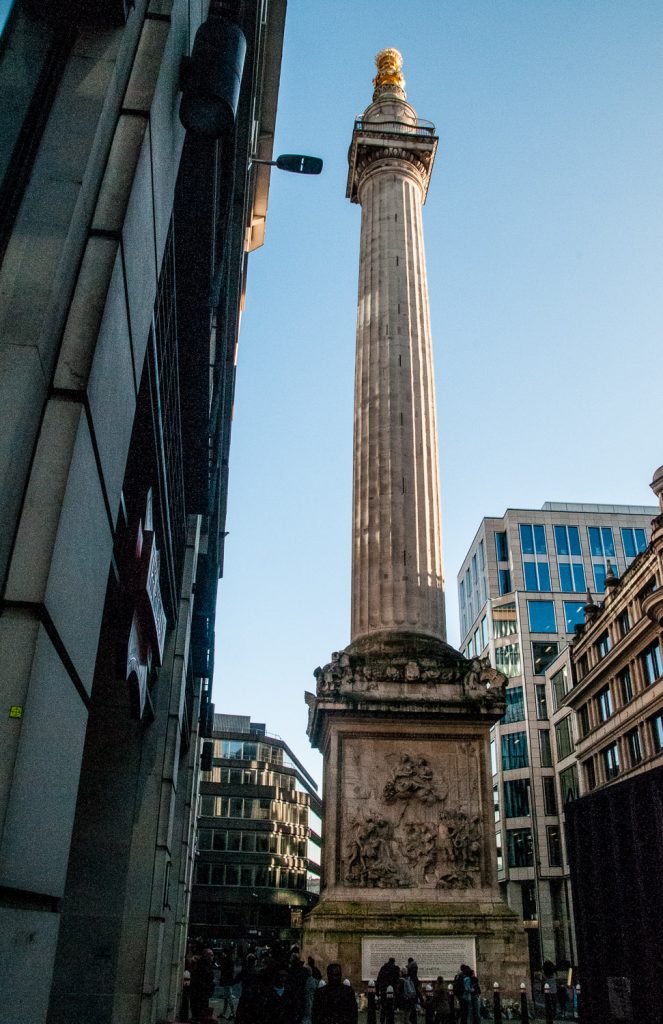 Pageantmaster Court, just off Ludgate Hill, refers to the person charged with organising the Lord Mayor's Show. Here's a picture taken from there in 1910 …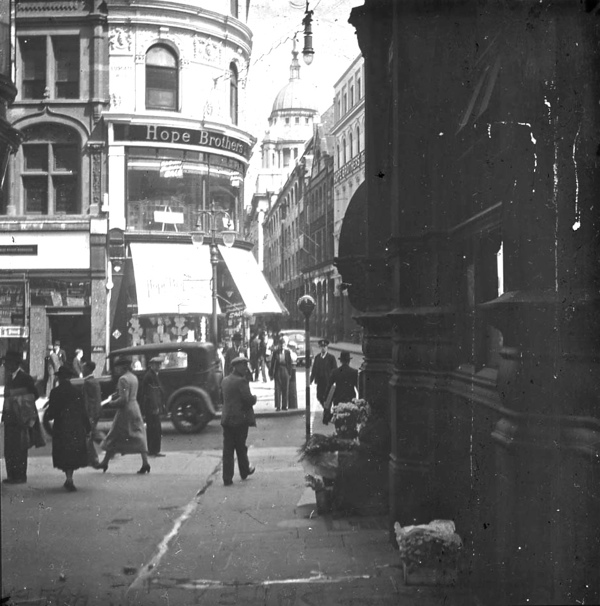 And today …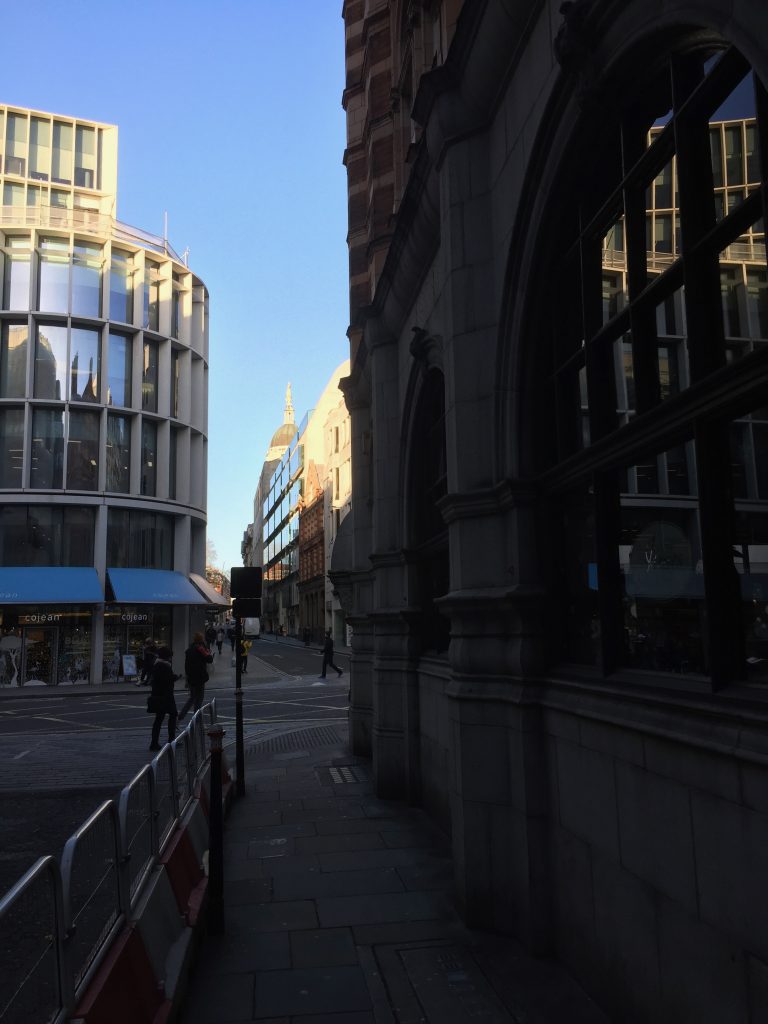 The building on the right is still there. Once a bank it's now a wine bar …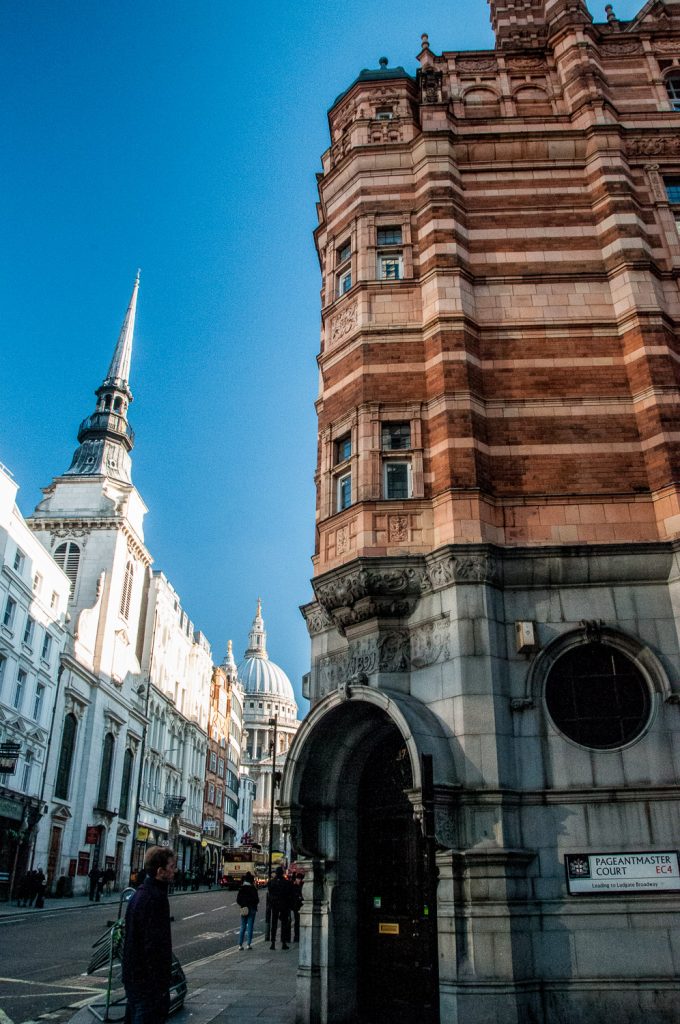 Here is Cheapside in 1892, when horsedrawn vehicles were still in the ascendancy and this picture was probably taken from one. There is a nice selection of male headgear in the image – a few top hats, a homburg and a debonair chap sporting a straw boater …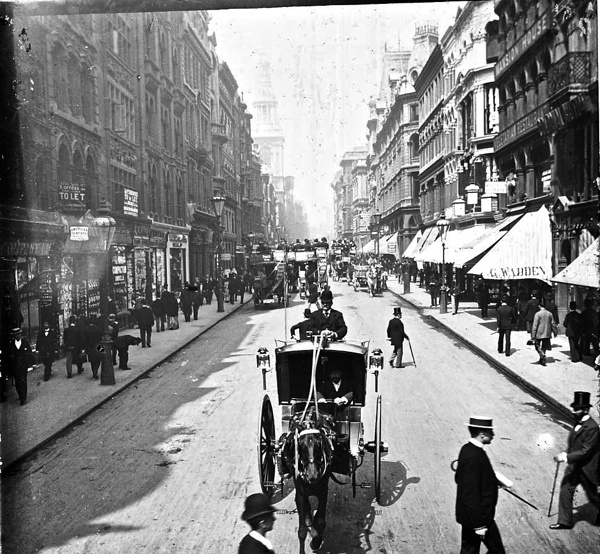 Around 1910 …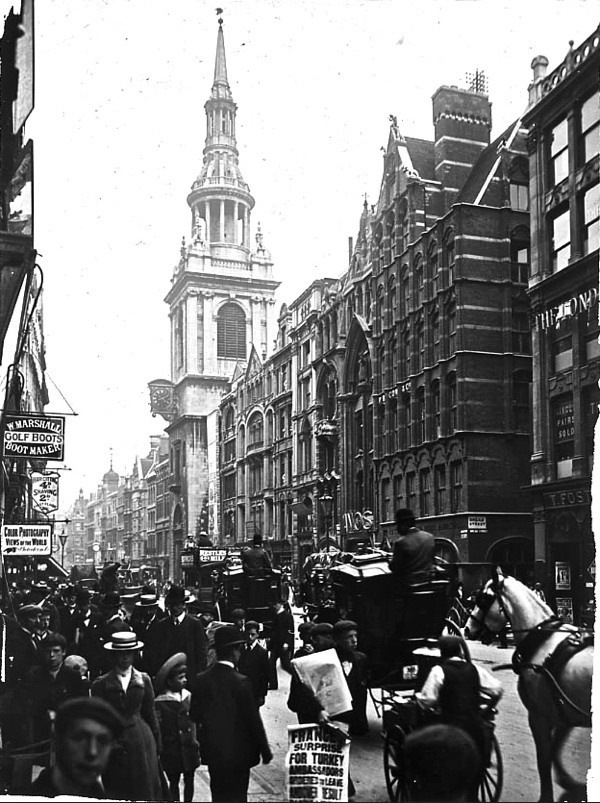 And today from approximately the same spot …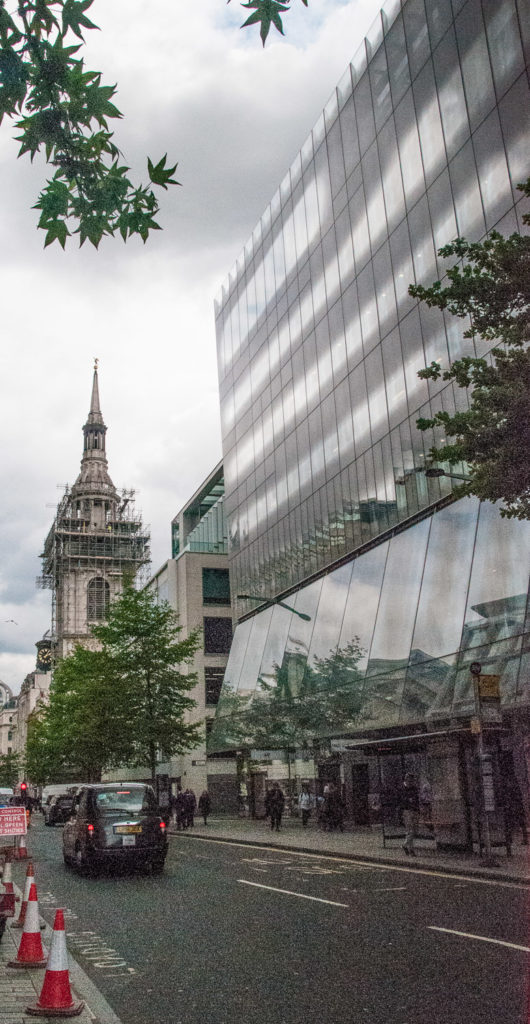 And finally, a favourite of mine, men laying tramlines at the junction of Clerkenwell Road and Goswell Road …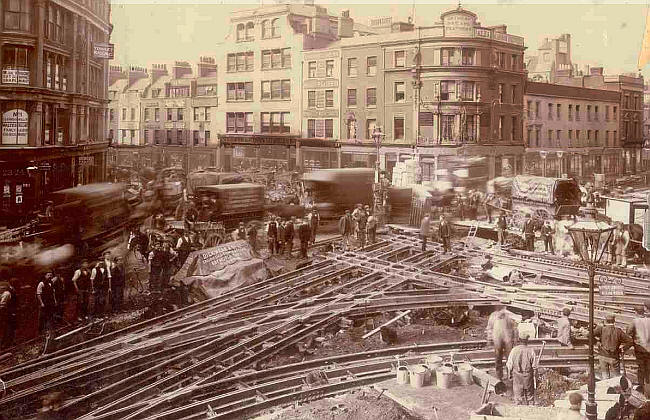 In the background is the Hat and Feathers pub, sadly now closed …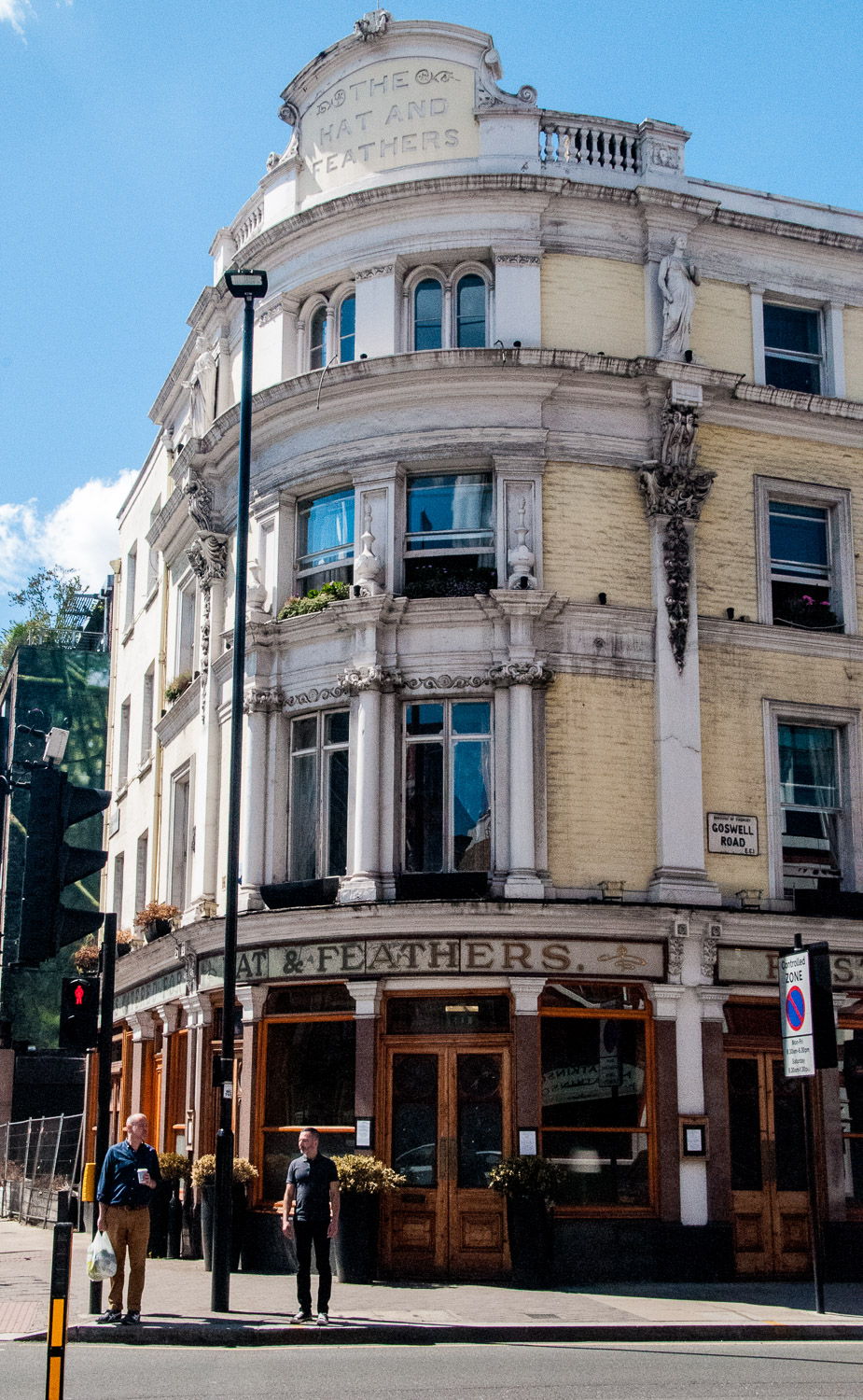 Do remember that you can follow me on Instagram :