We are so lucky to have the fantastic team of City gardeners brightening up our environment month in and month out – especially through these times of extreme weather. There are also enlightened property owners who look after window boxes and other areas where nature can proliferate.
So here is my tribute to them with images I have taken over the last few months. Enjoy!
I'll start with this wonderful new garden opposite the Cathedral in Cannon Street (EC4M 5TA) – perfect reflections!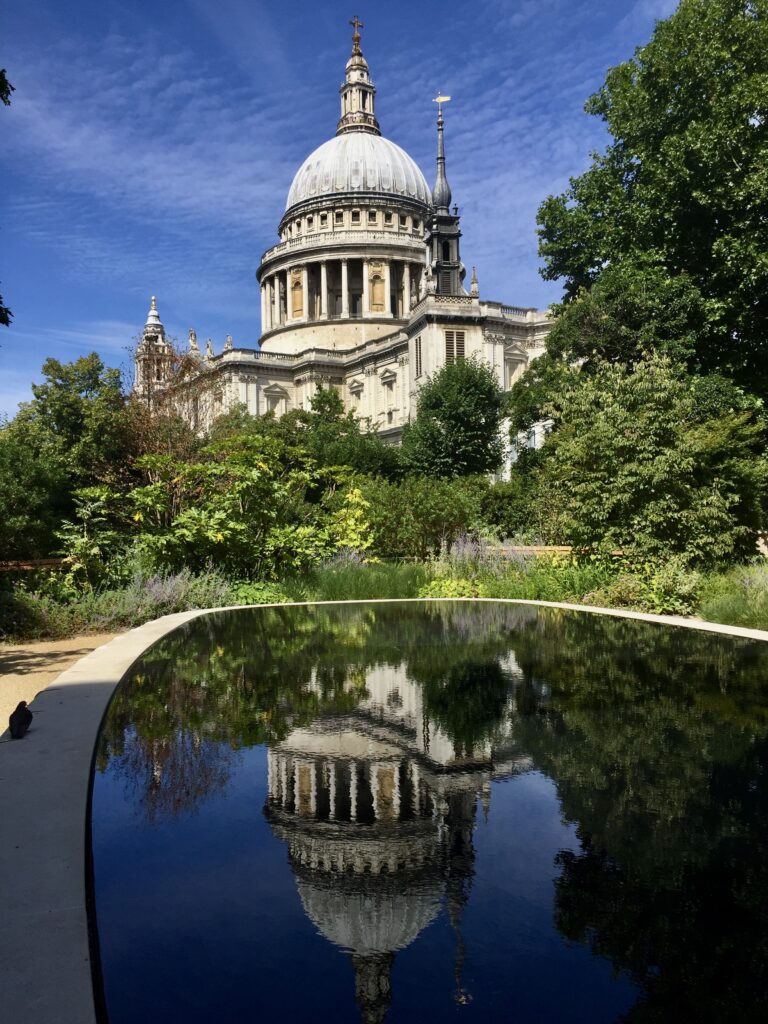 Can you believe you're in the City of London …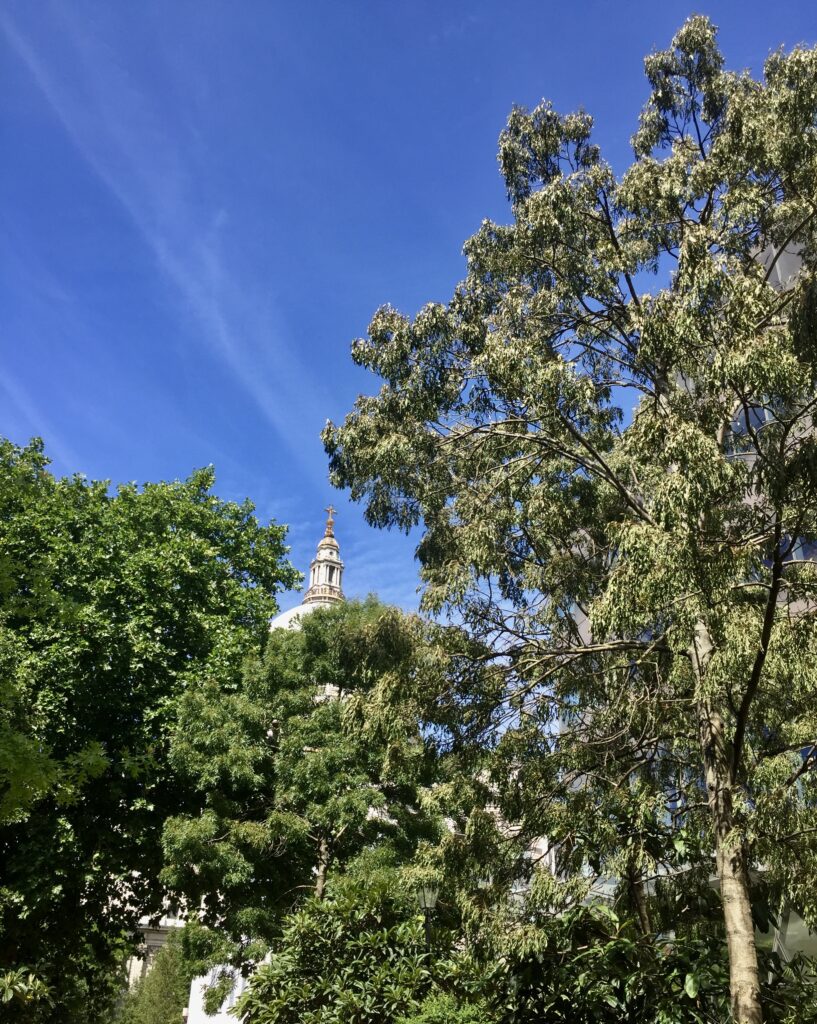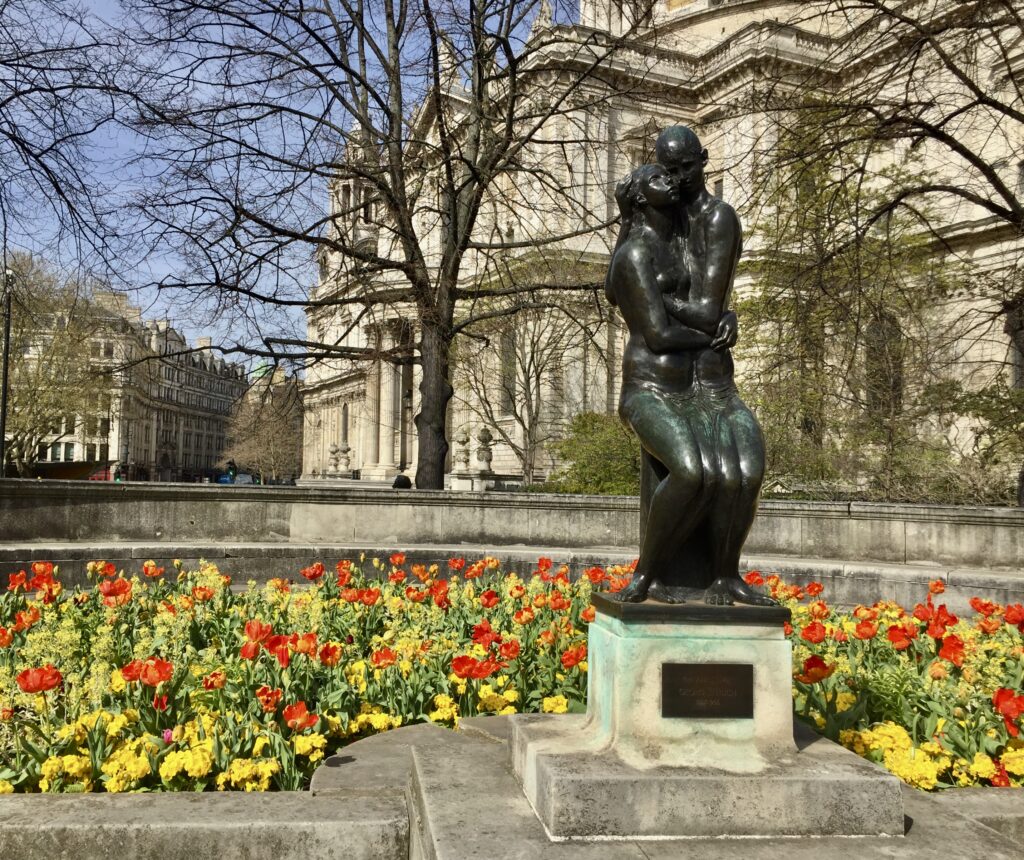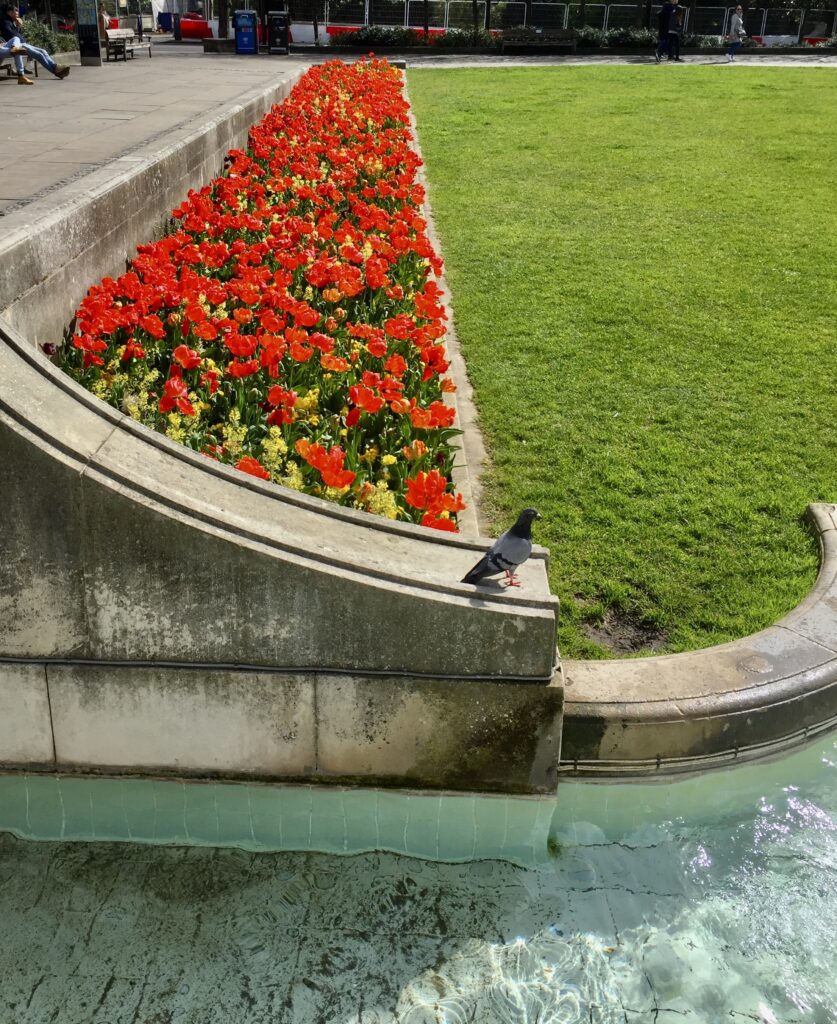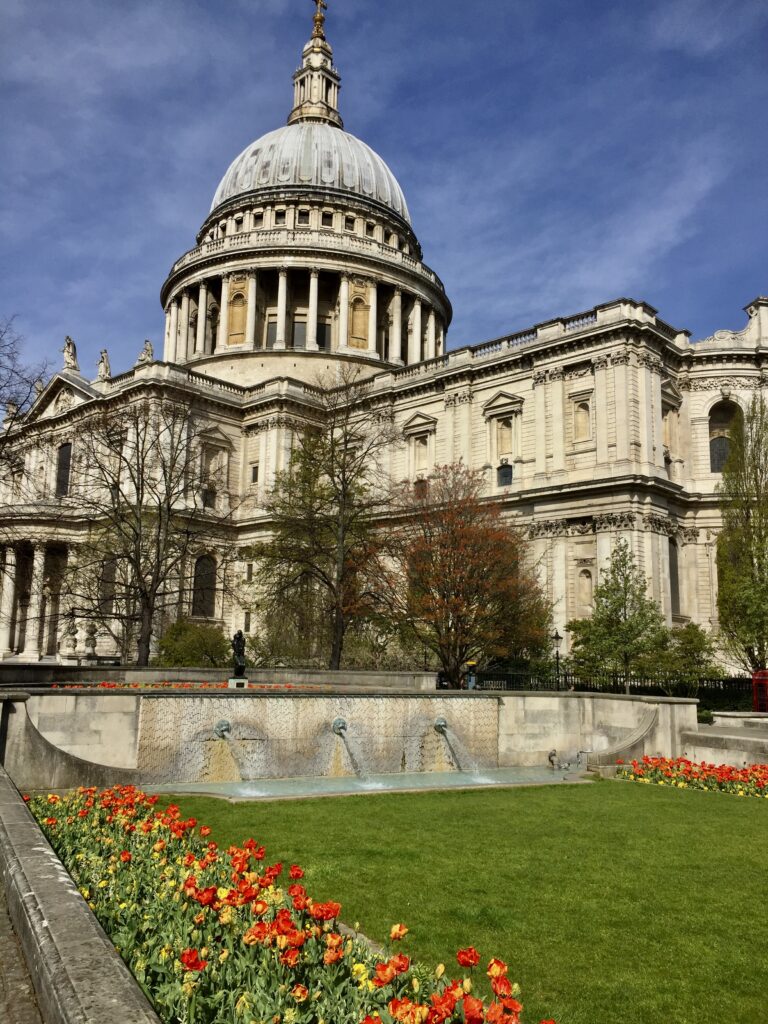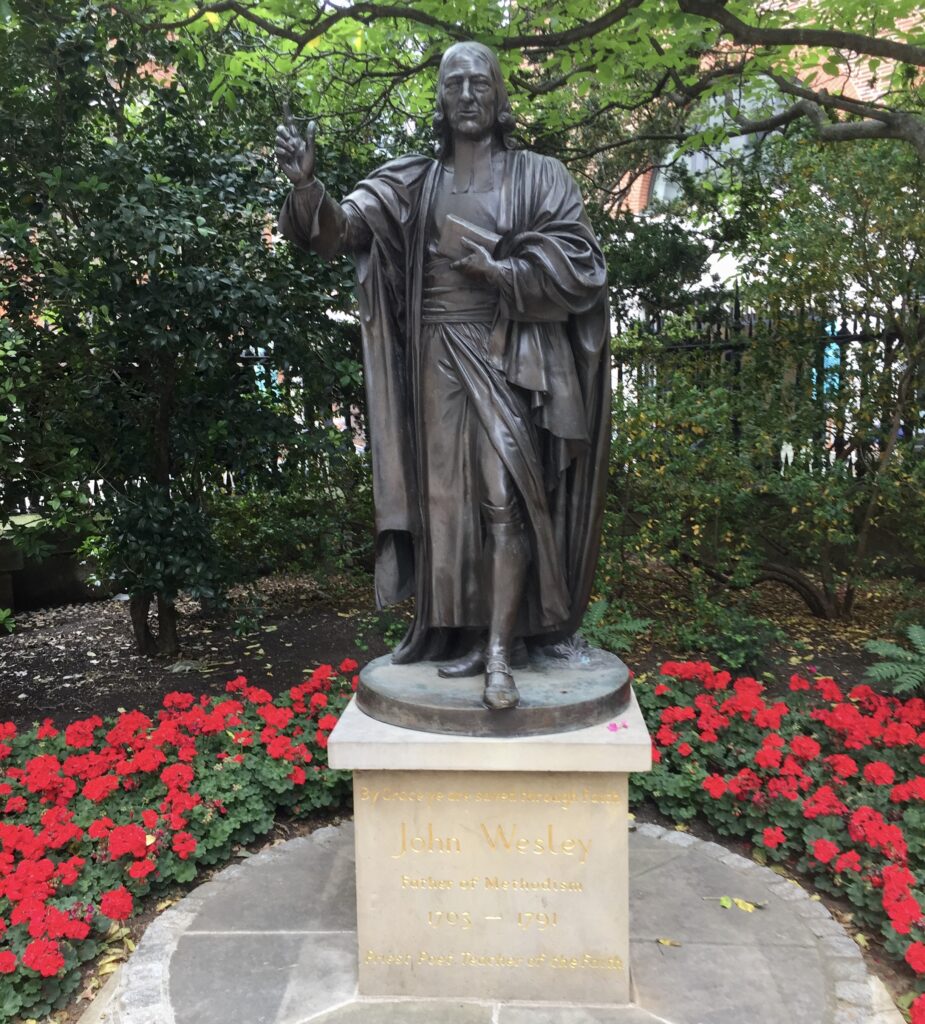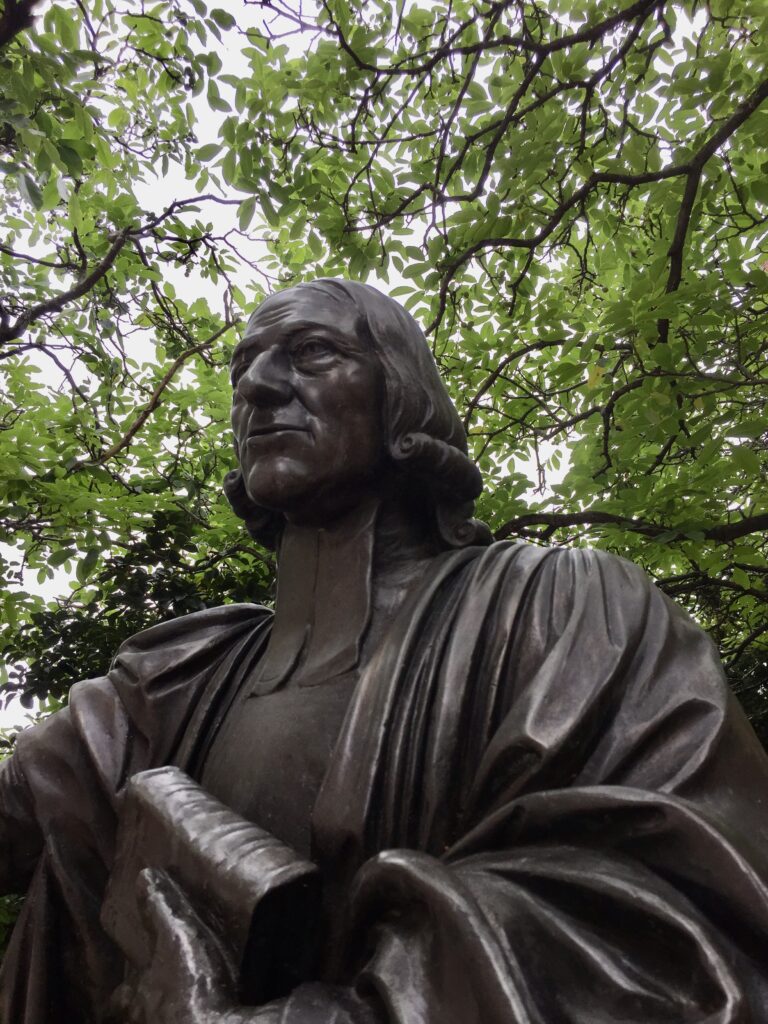 Pigeon bath time at the garden of St John Zachary (EC2V 7HN) …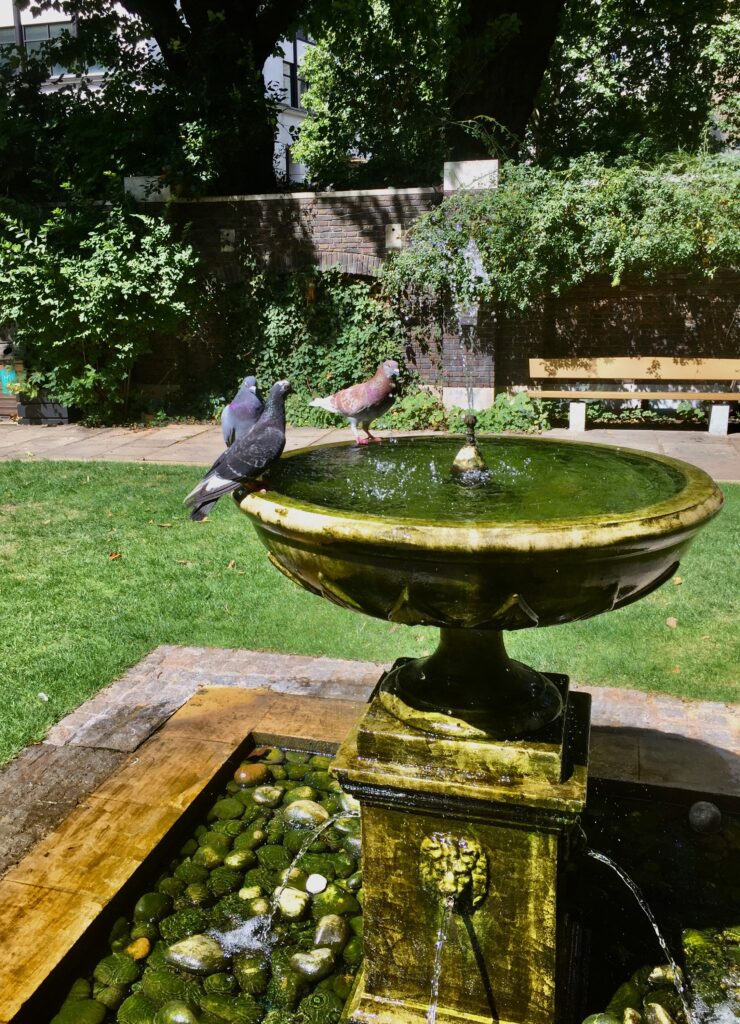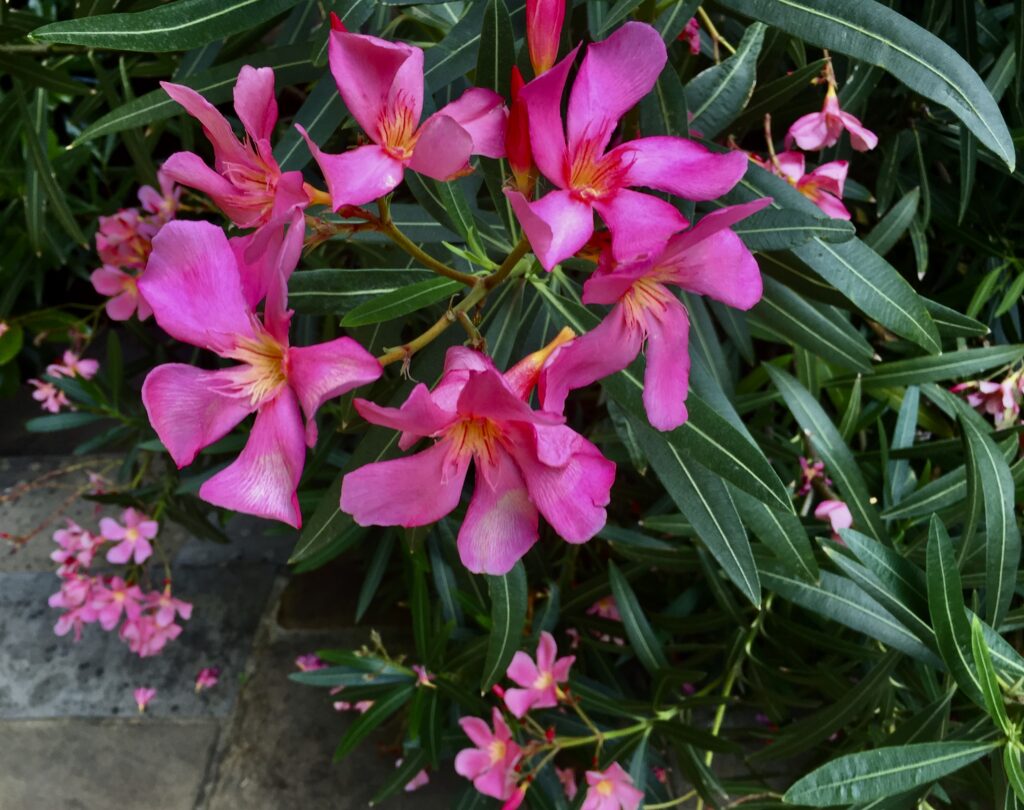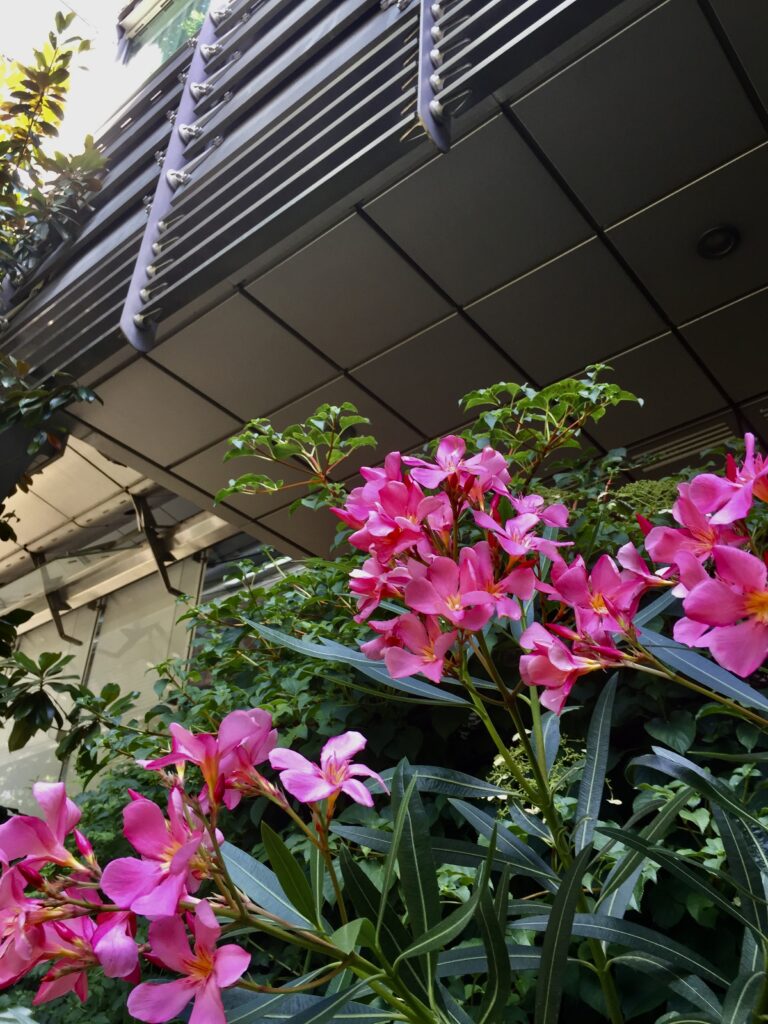 Opposite St Paul's Underground Station …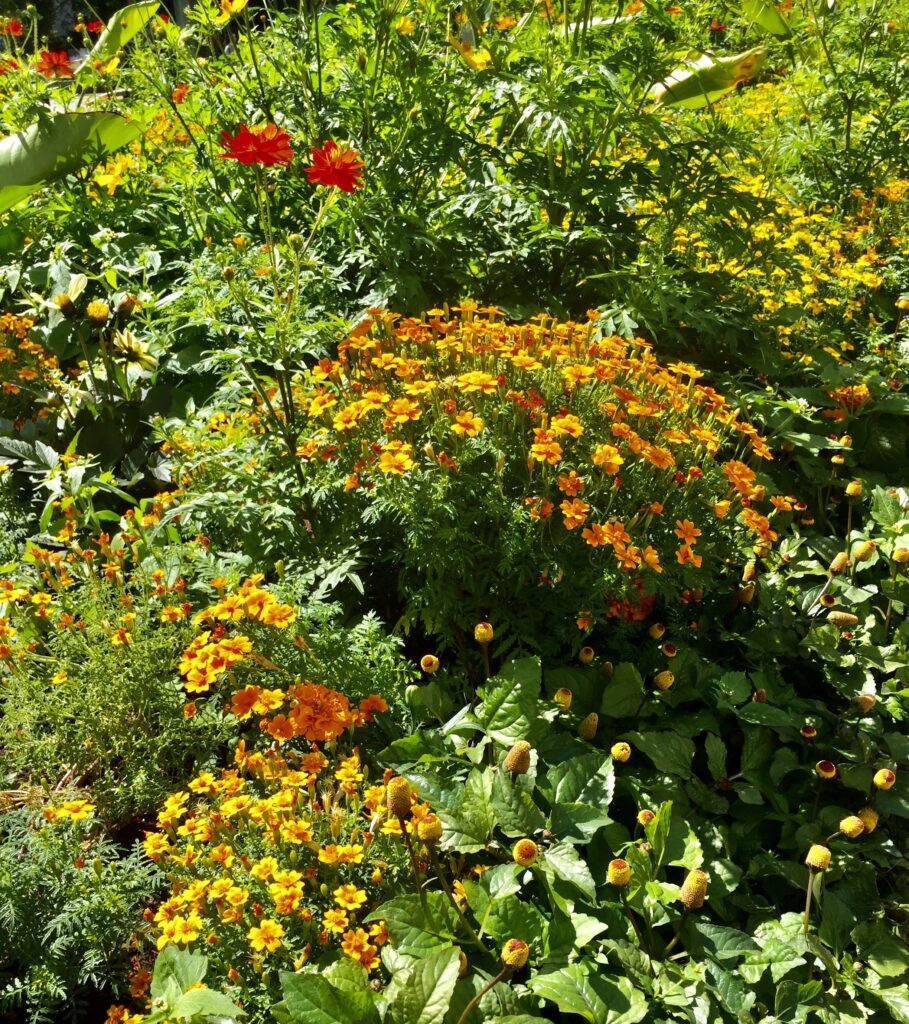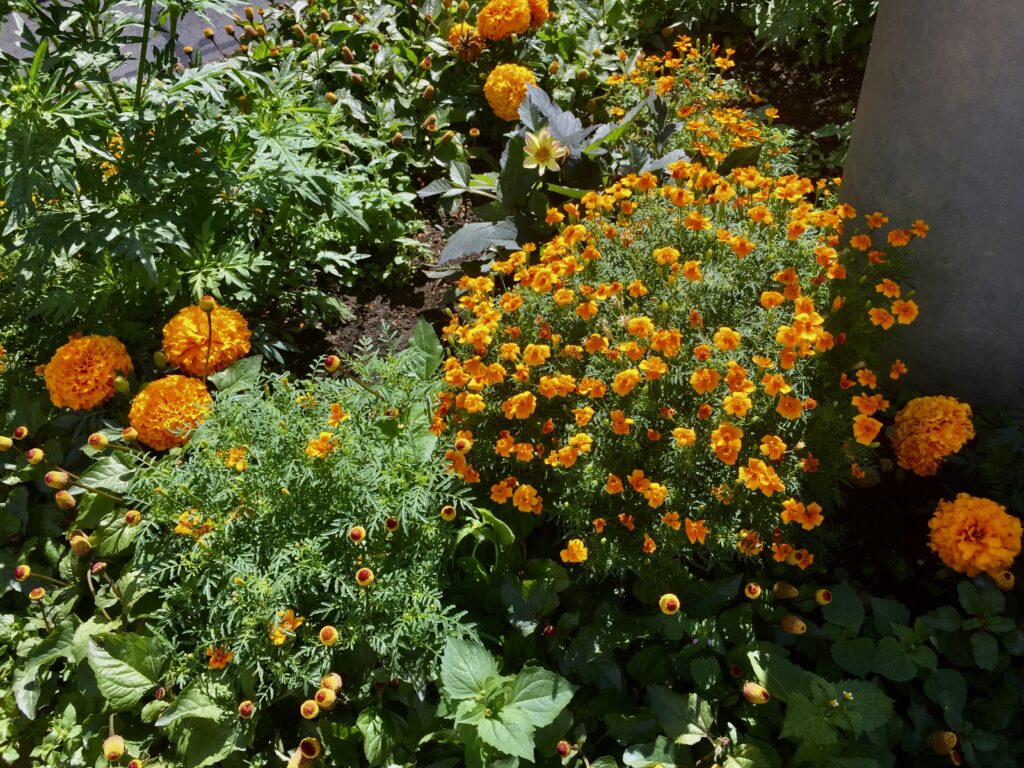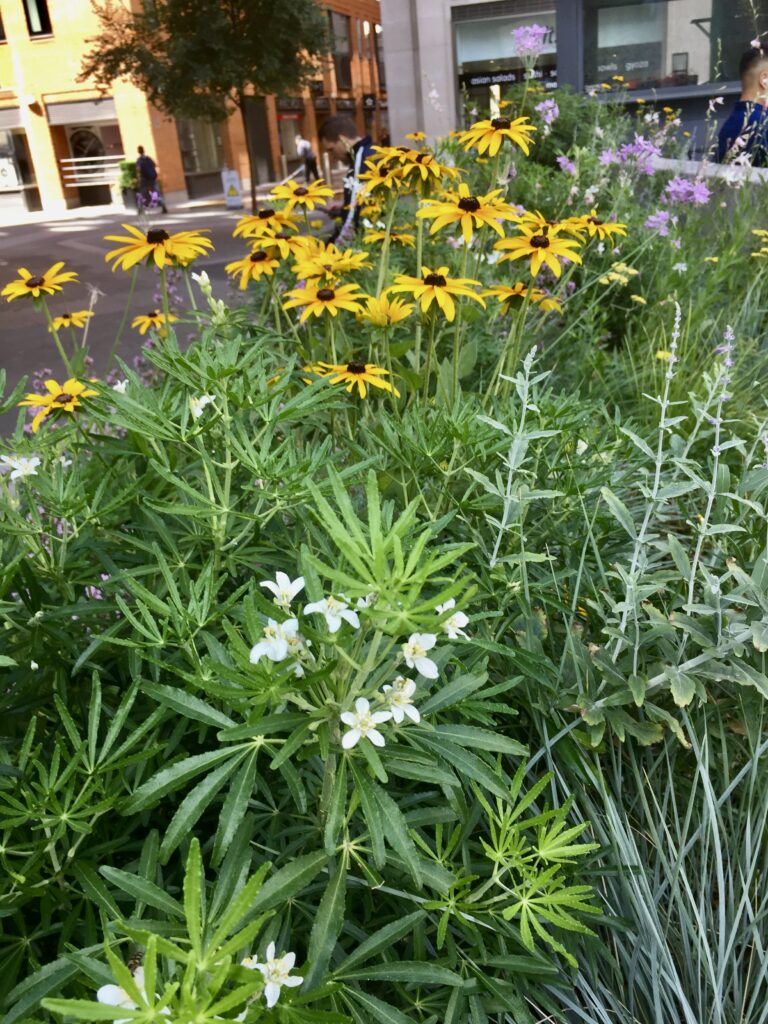 Where do these starlings live?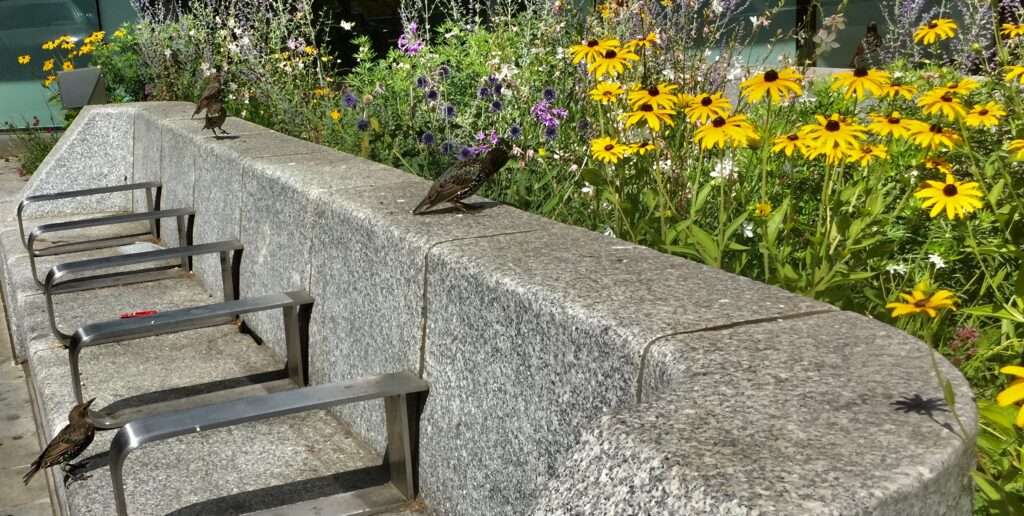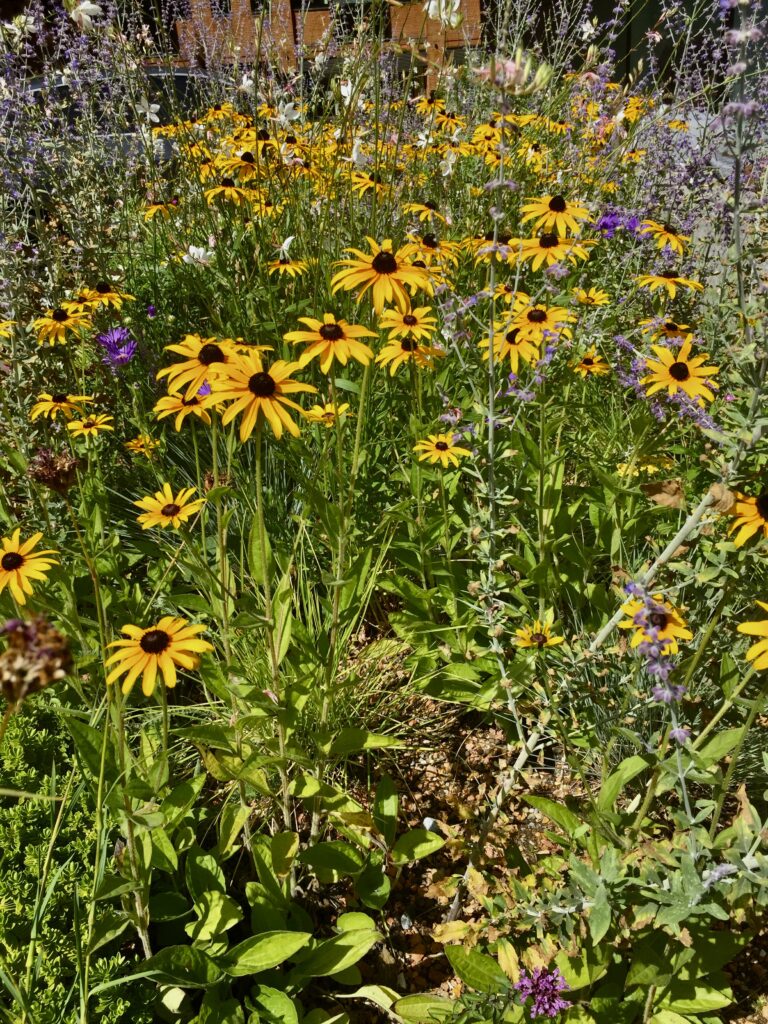 Good corporate neighbours at the junction of Wood Street and Gresham Street …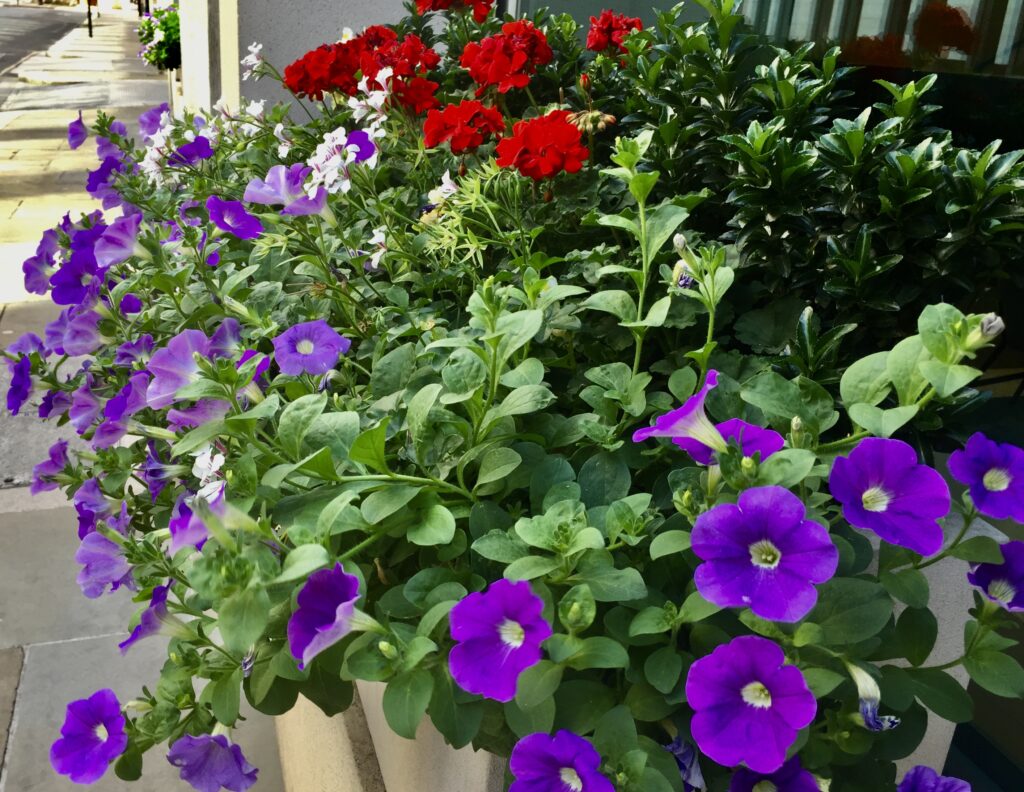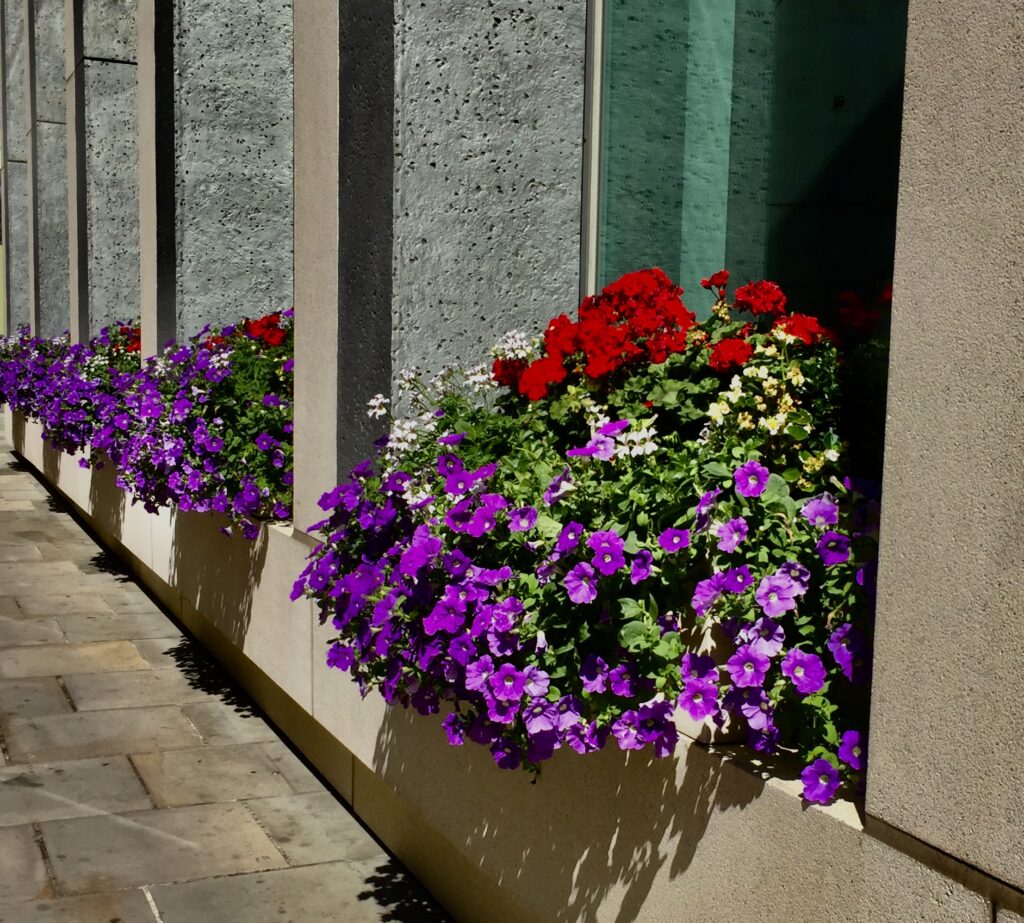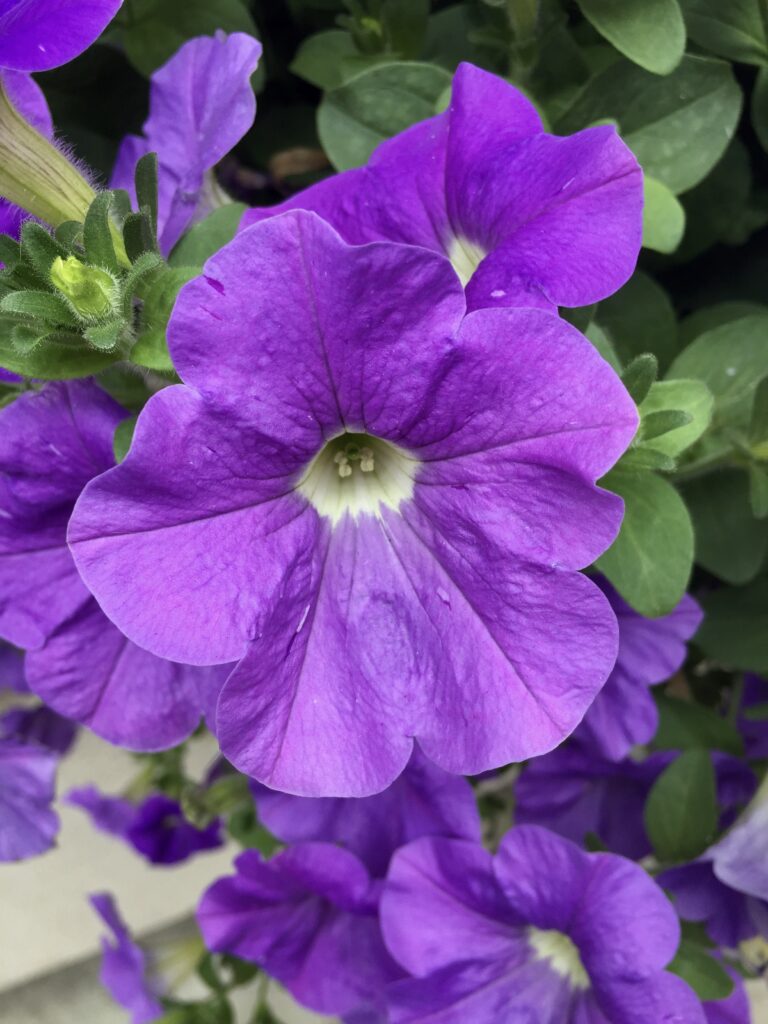 In the pretty secluded garden at Saint Vedast Foster Lane (EC2V 6HH) …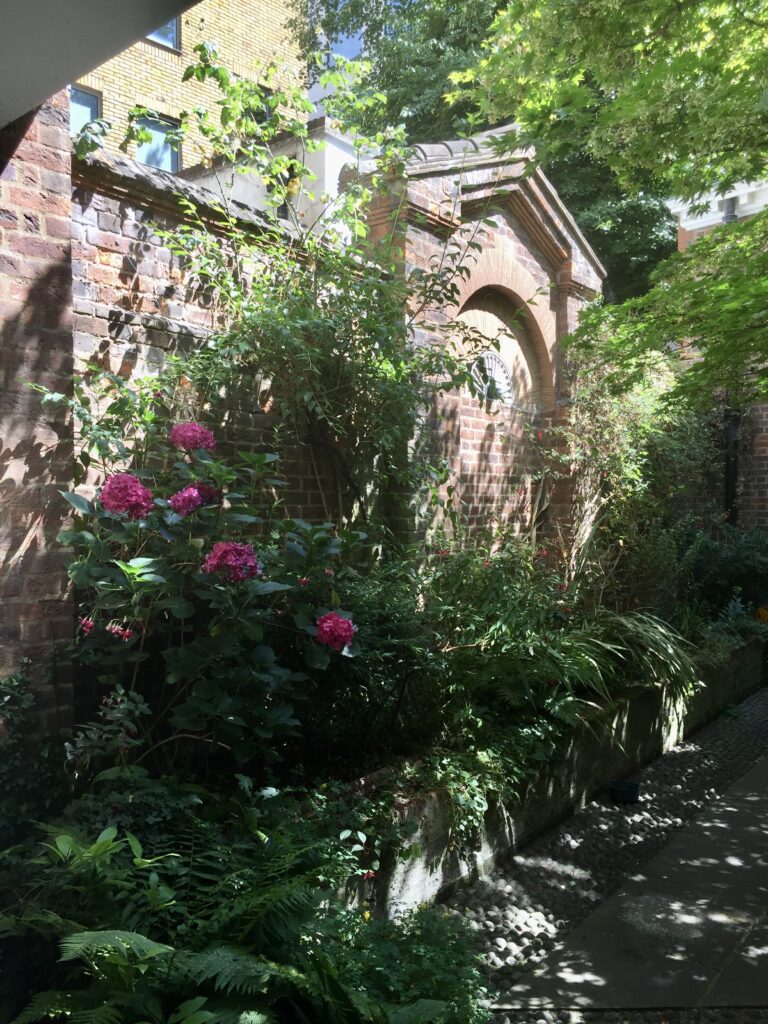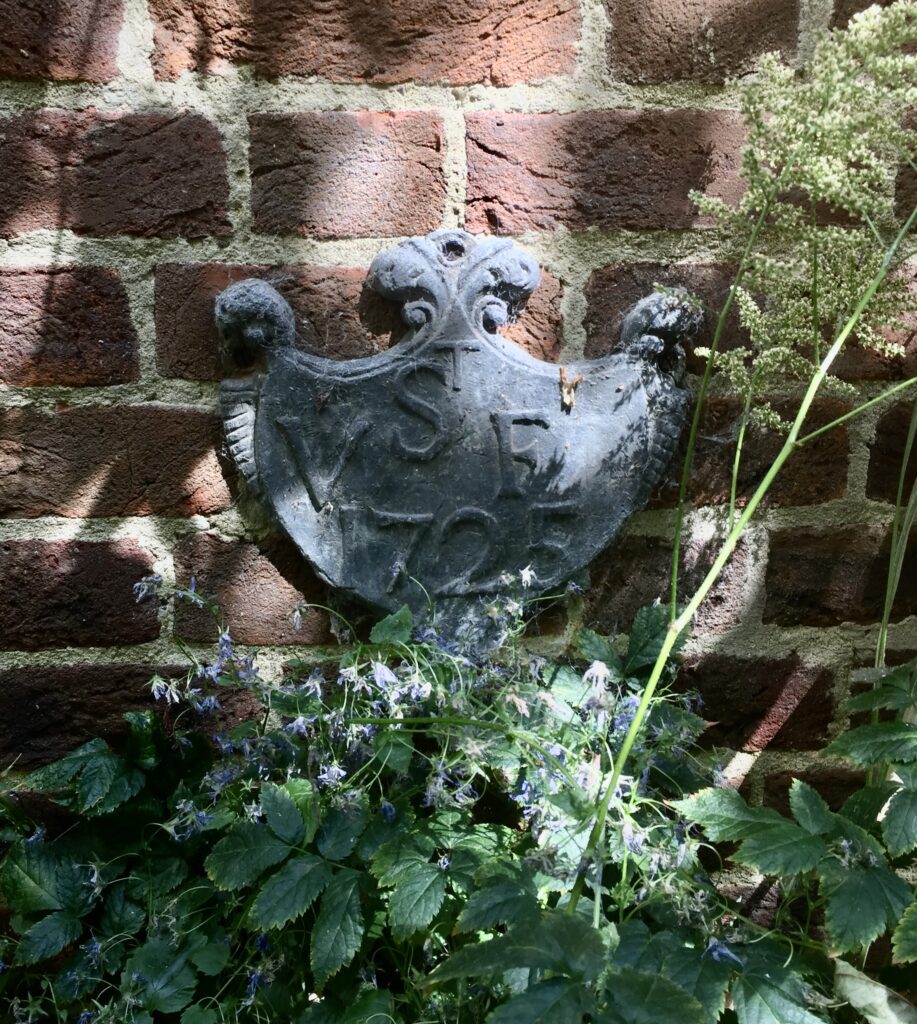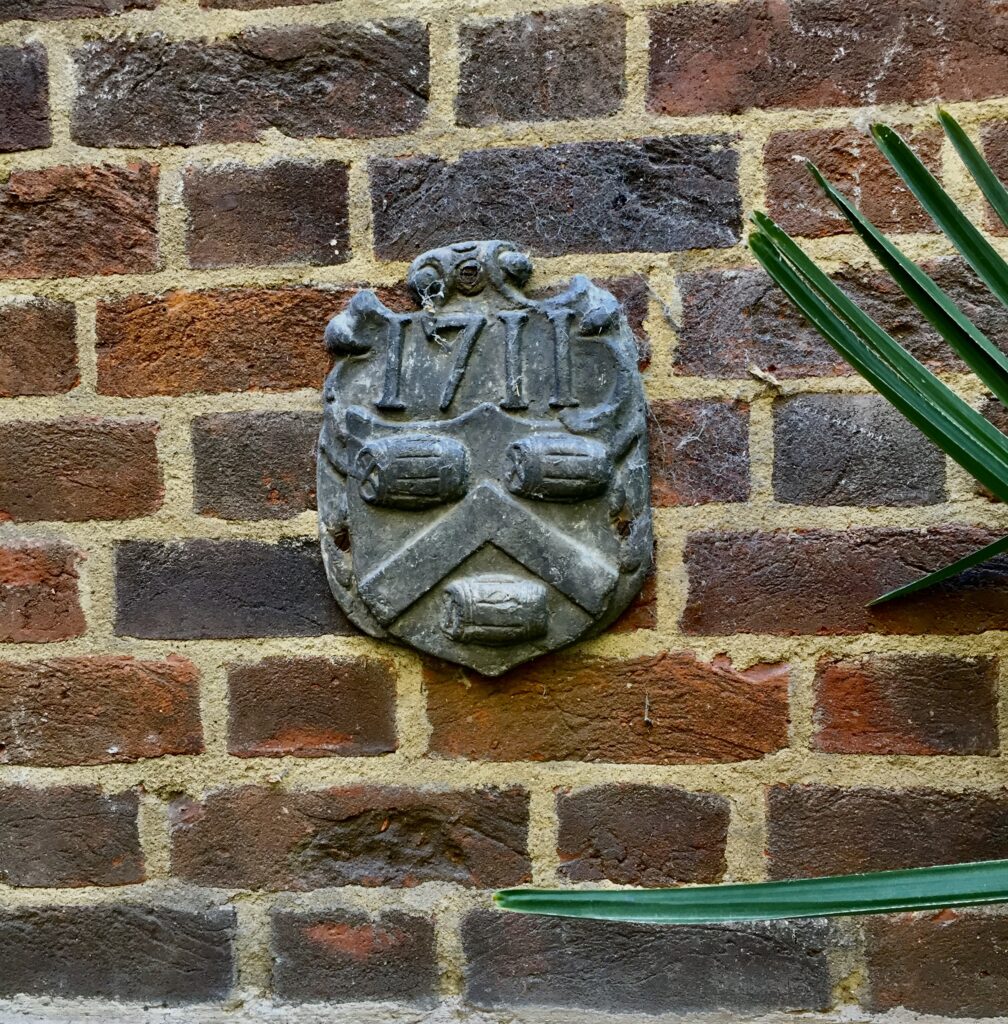 On Foster Lane …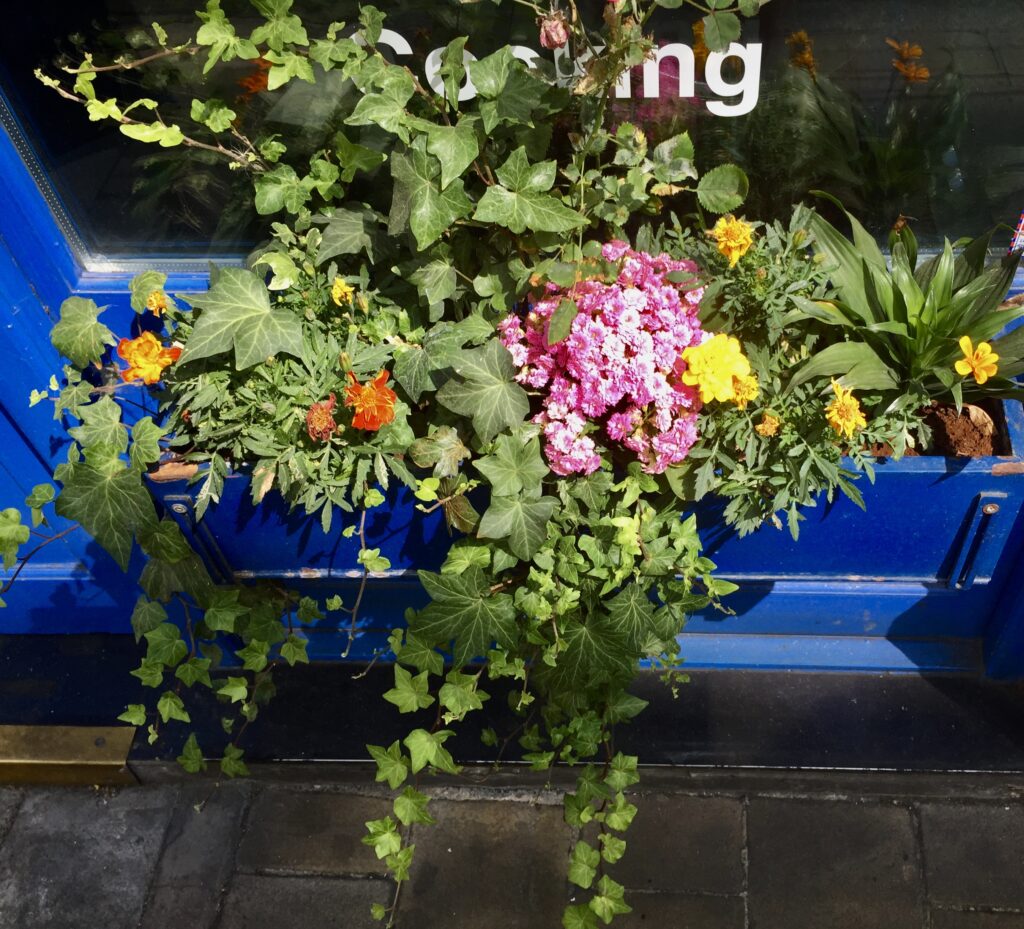 Upper Thames Street …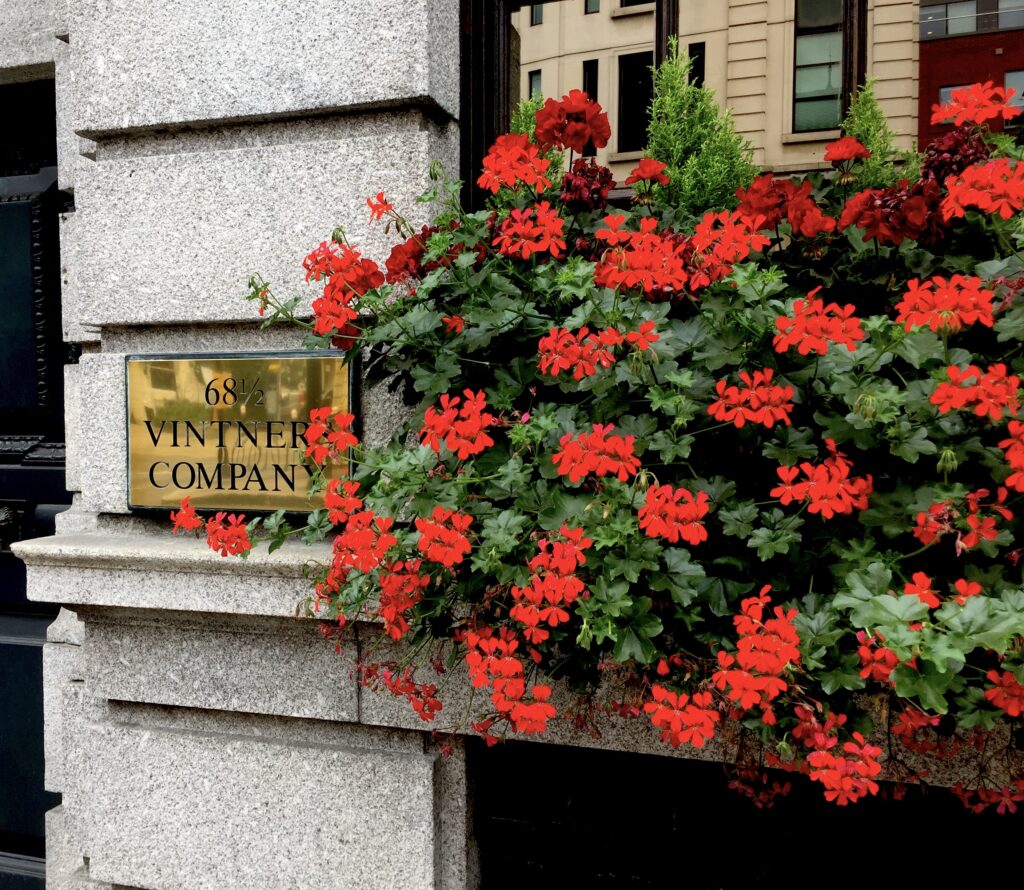 On Moorgate …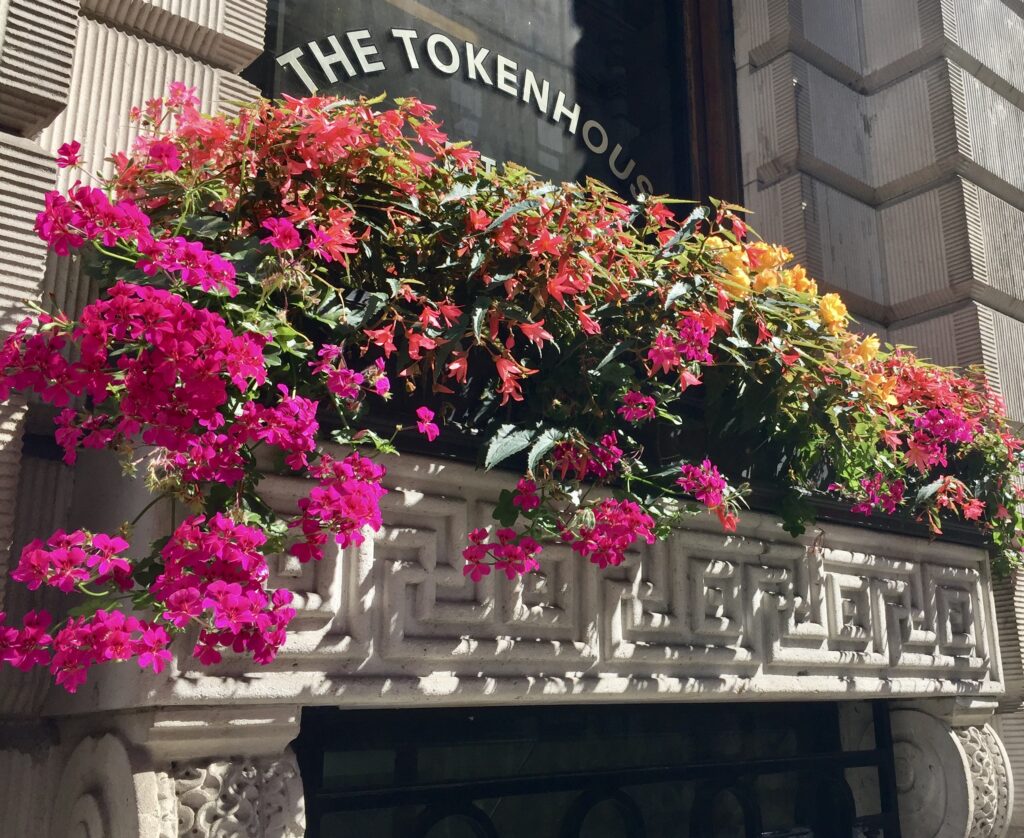 In the St Mary Aldermanbury Garden (EC2P 2NQ) …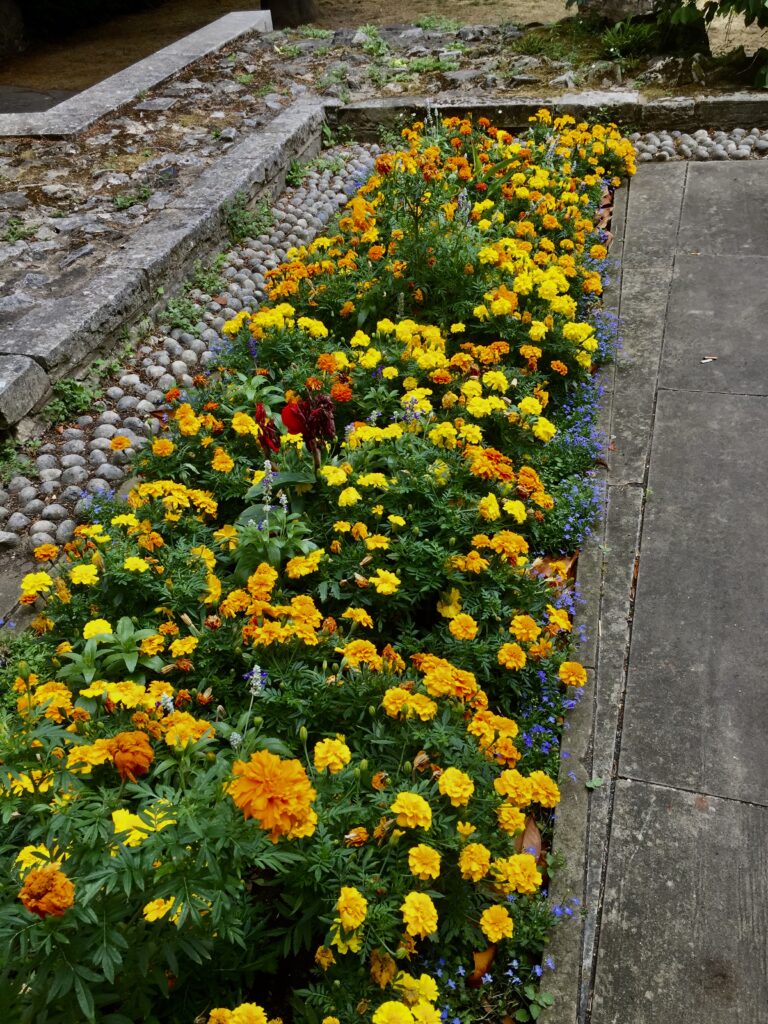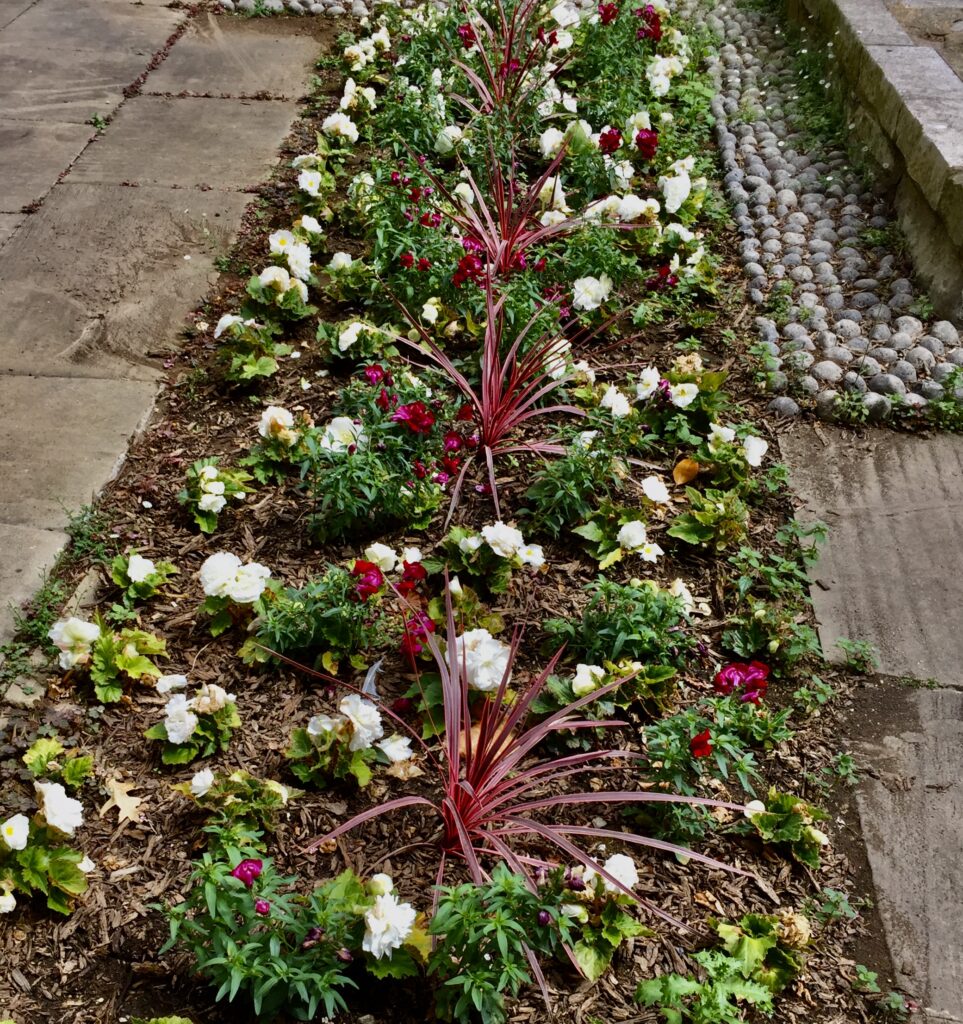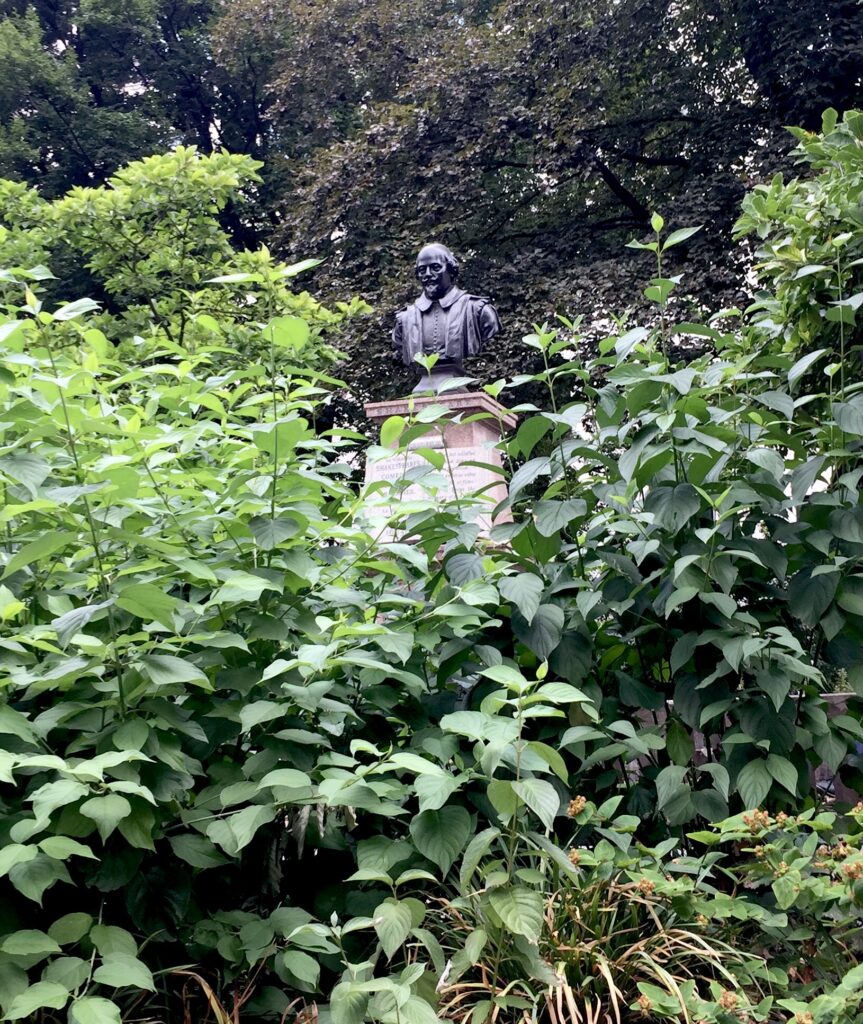 Around the Barbican …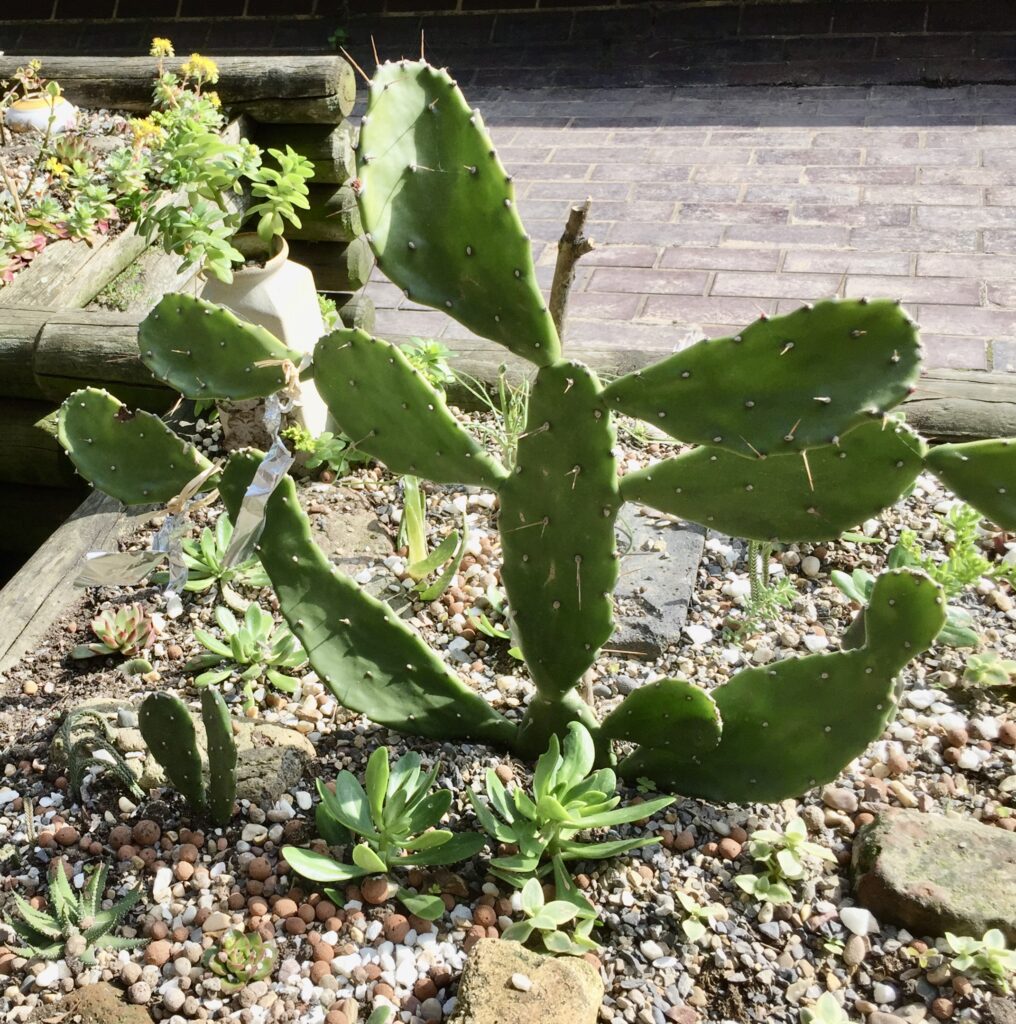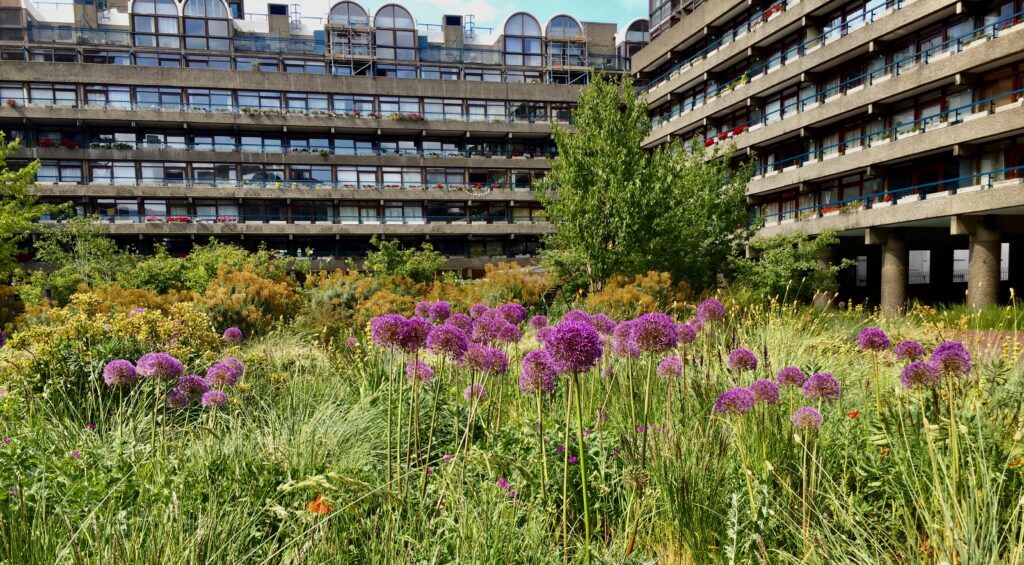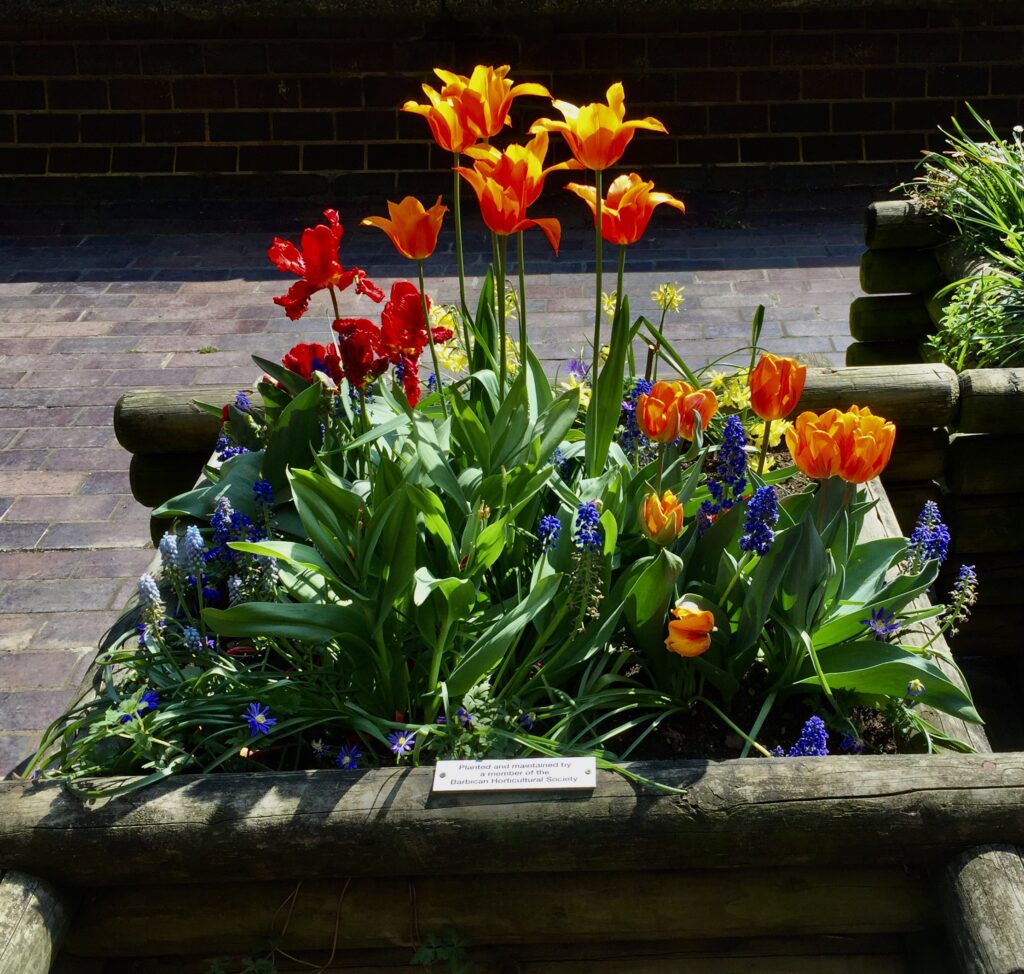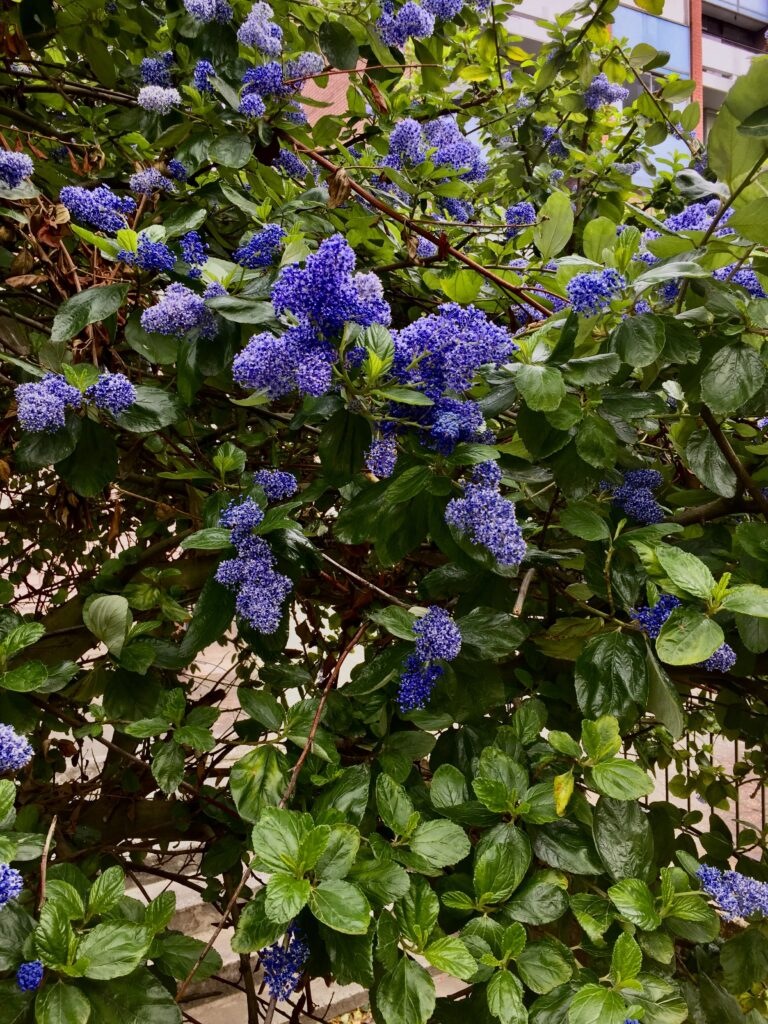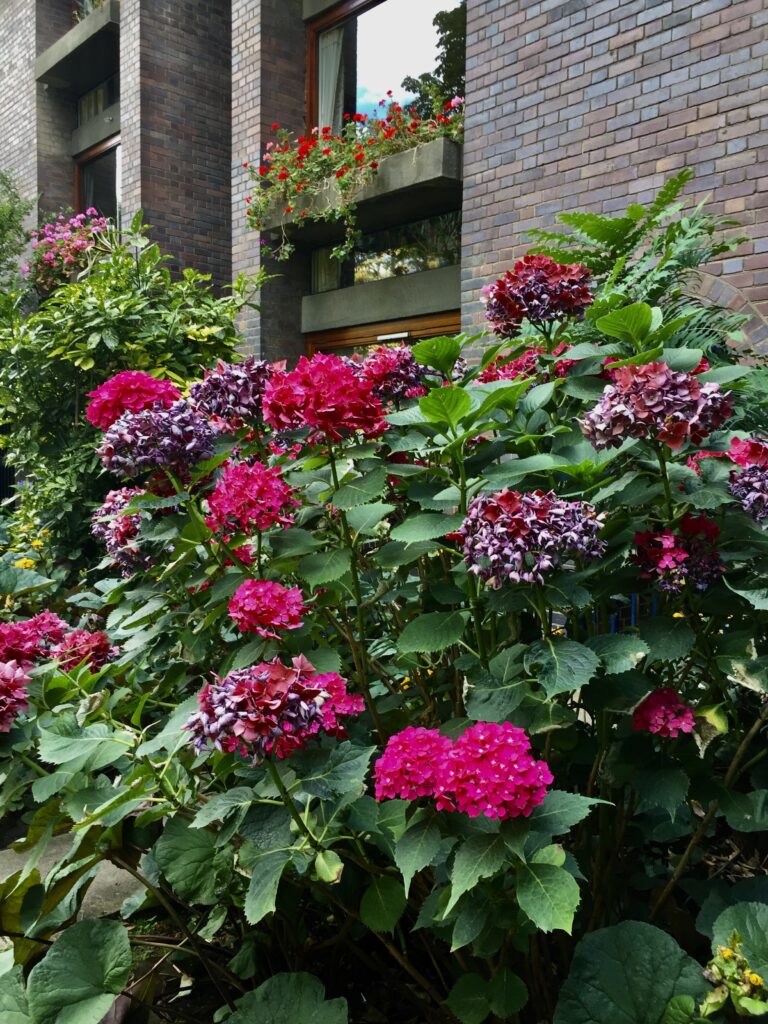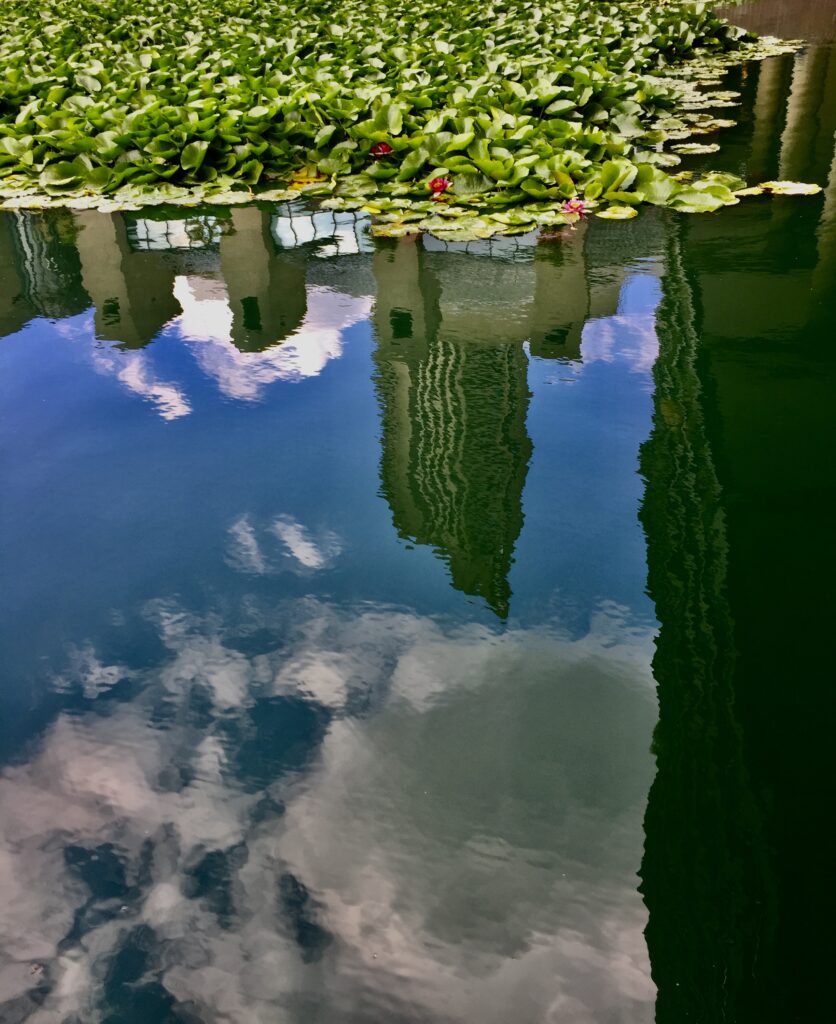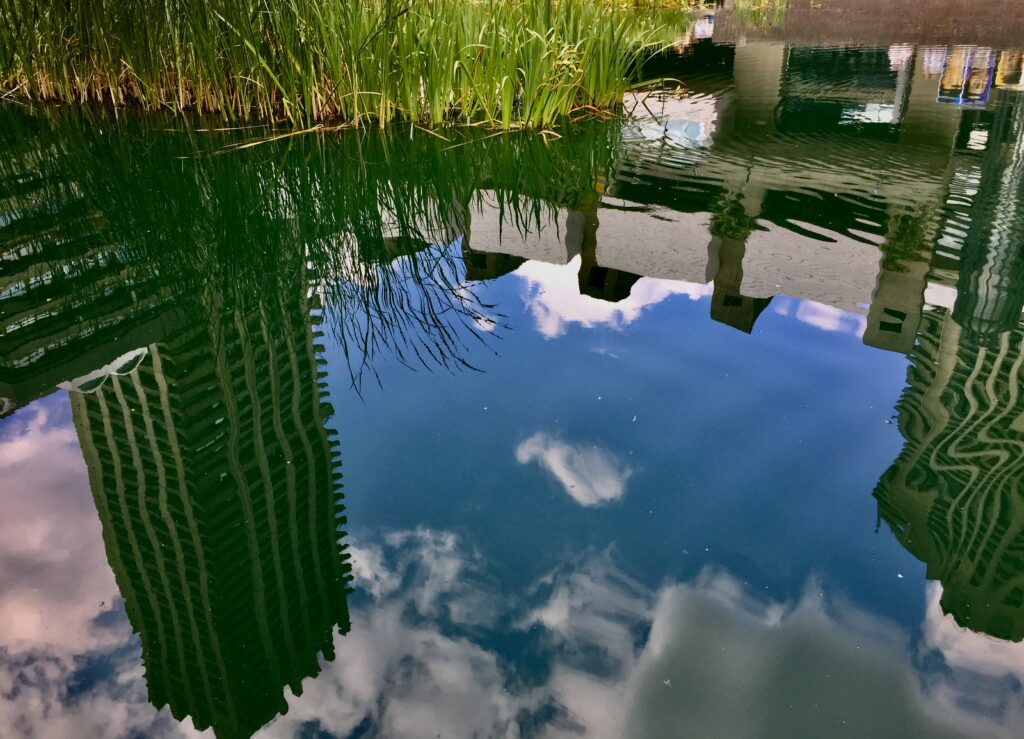 Proud mum …
Culture Mile signage on London Wall …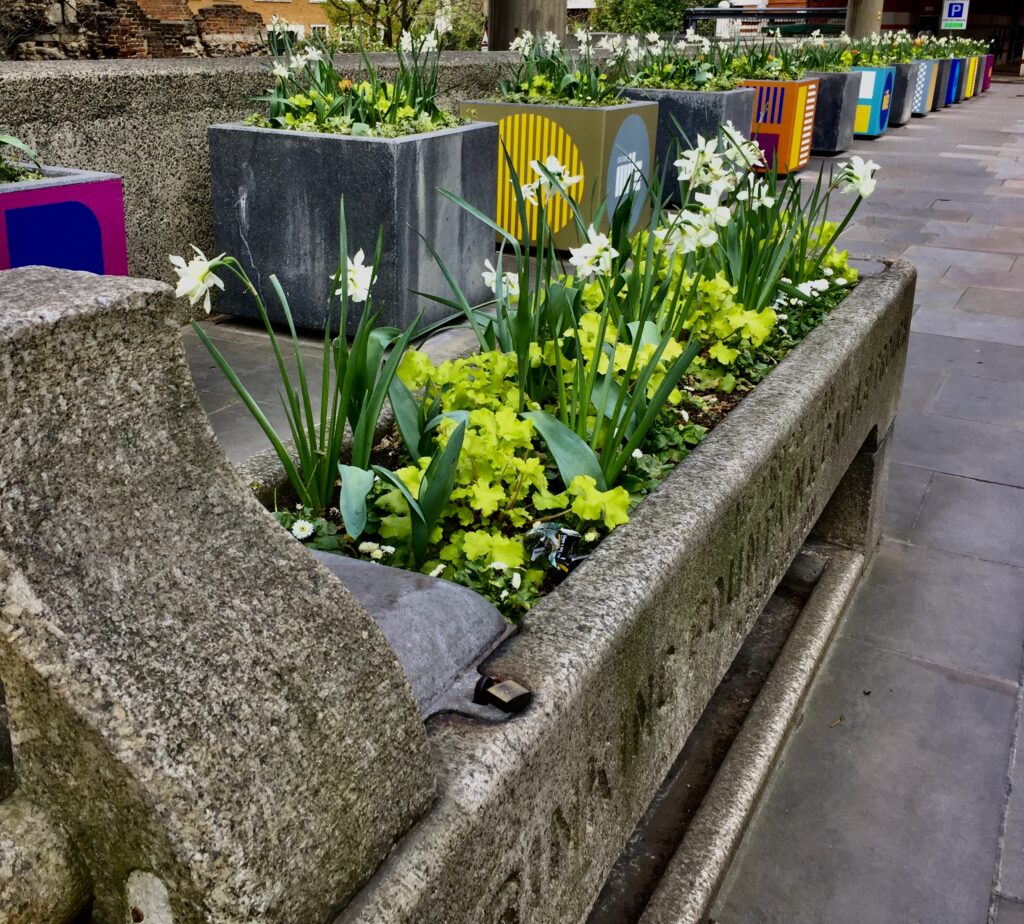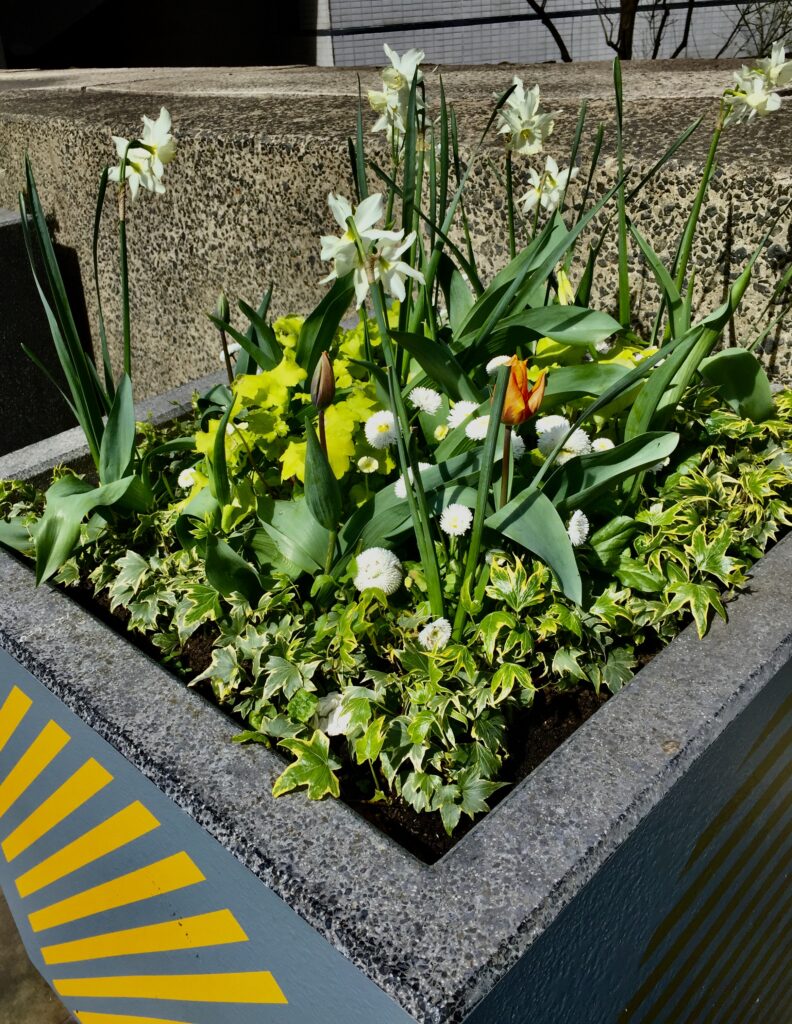 My Amaryllis gets confused as to the time of year …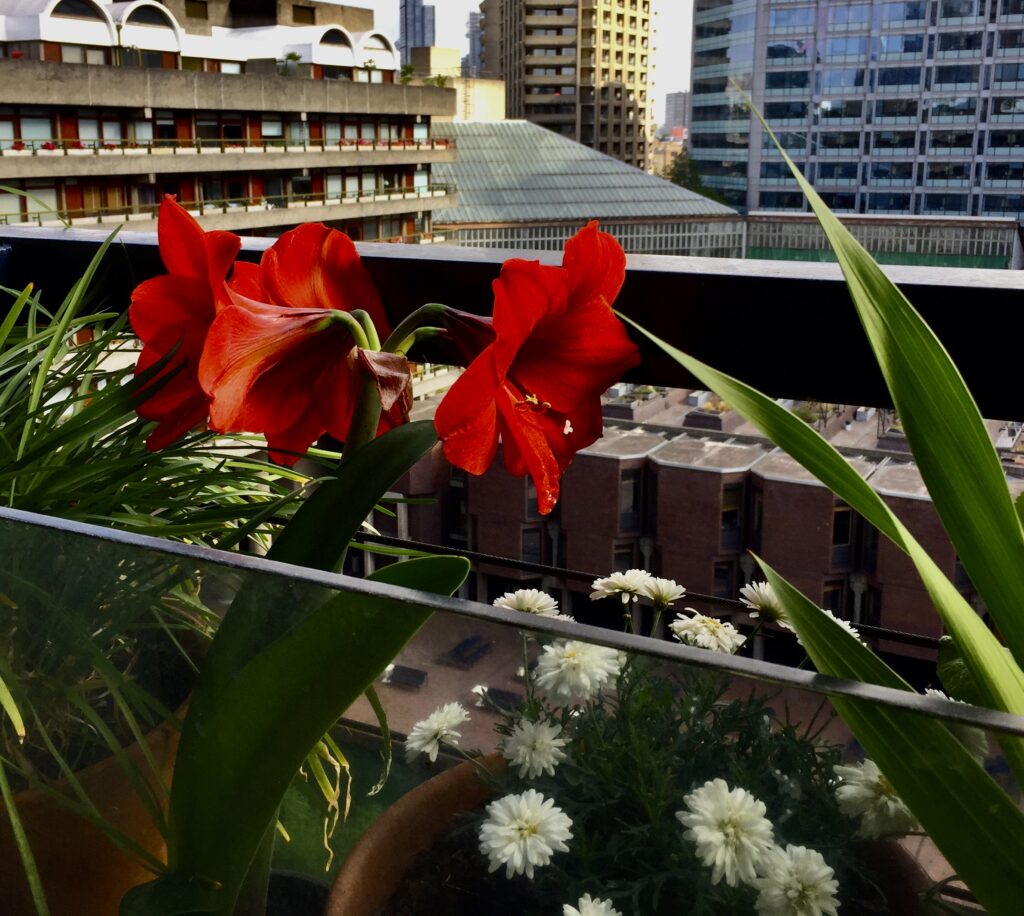 Cheapside gets refreshed …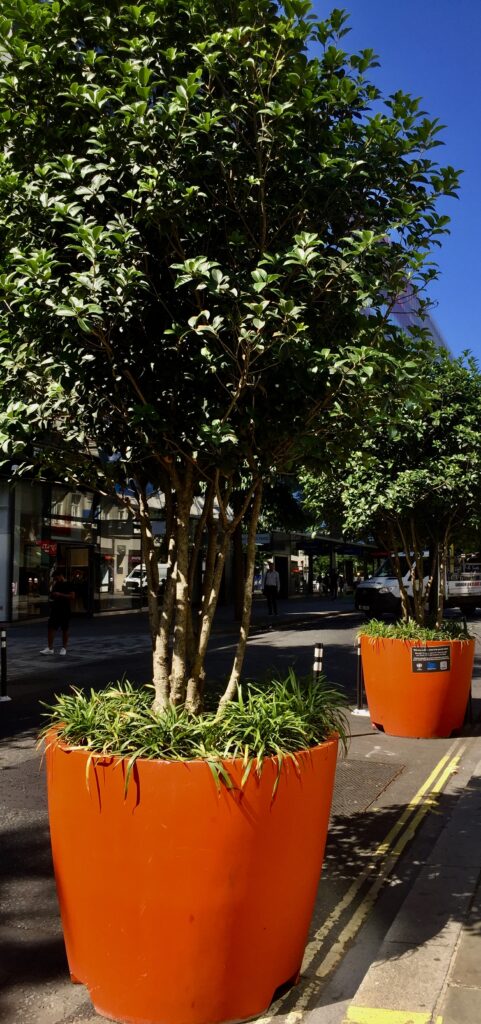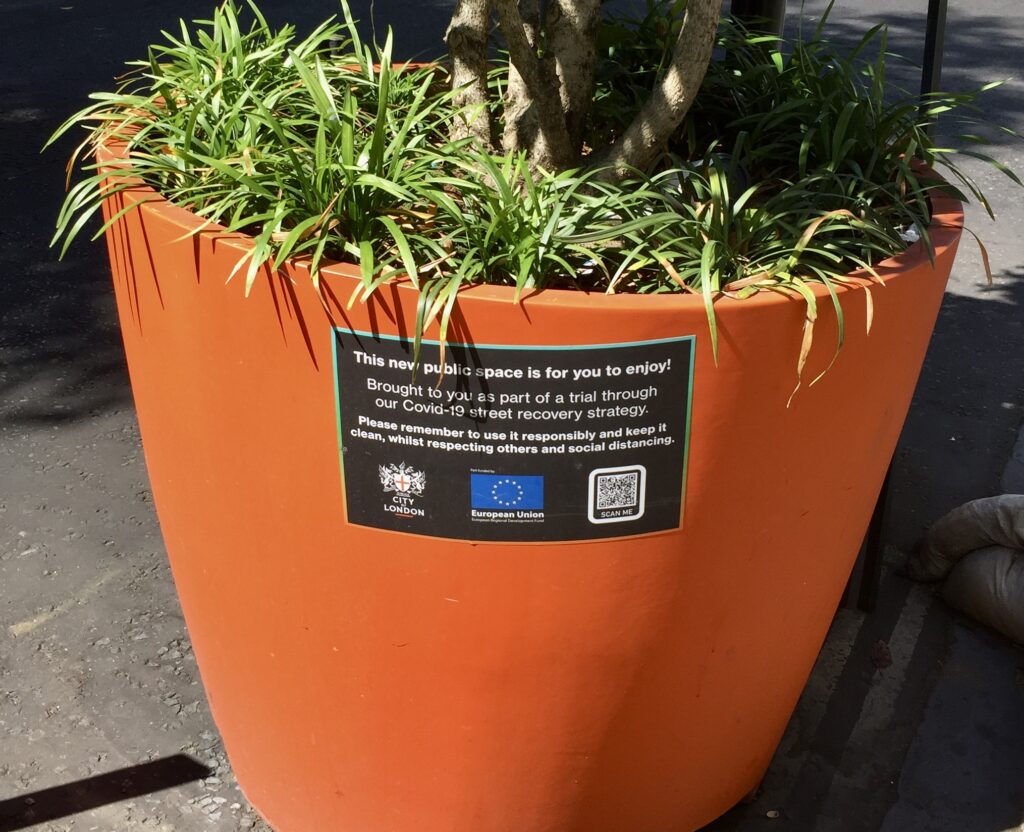 Do check out the Mobile Arboretum on Cheapside next door to St Mary-le-Bow …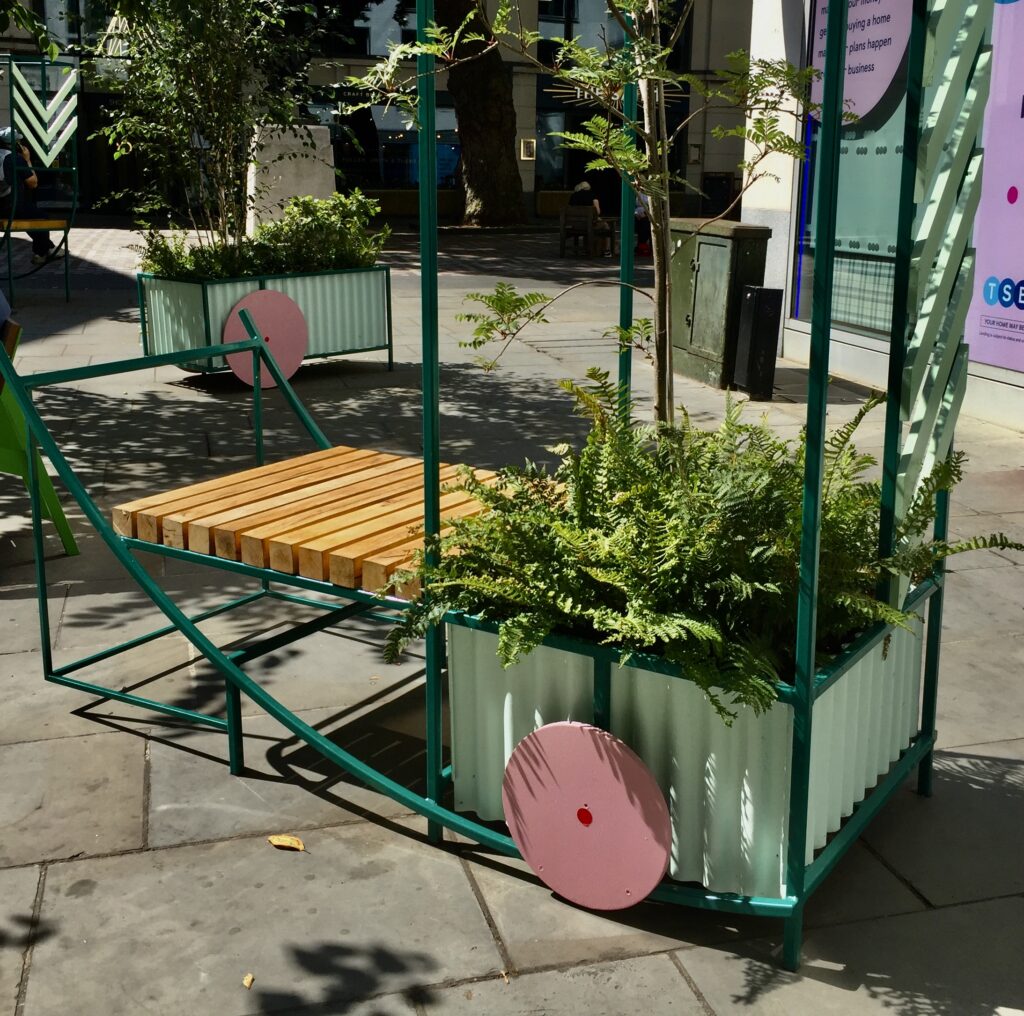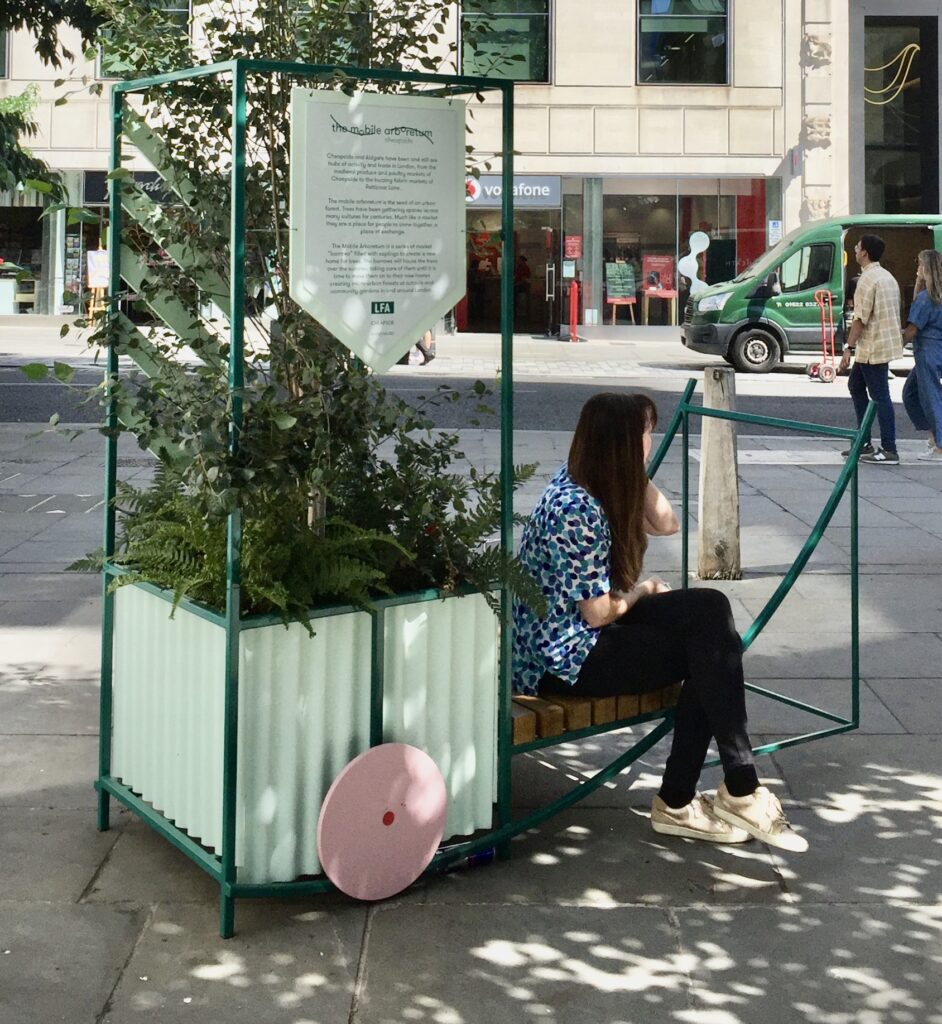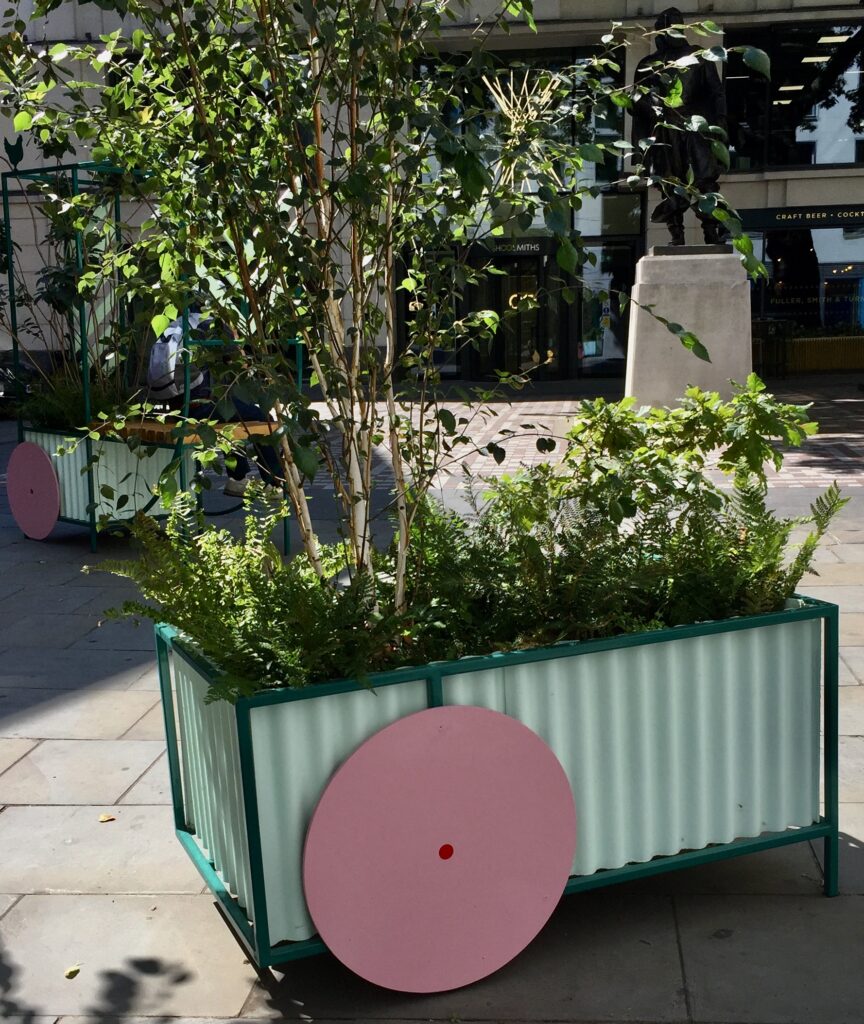 And at Aldgate …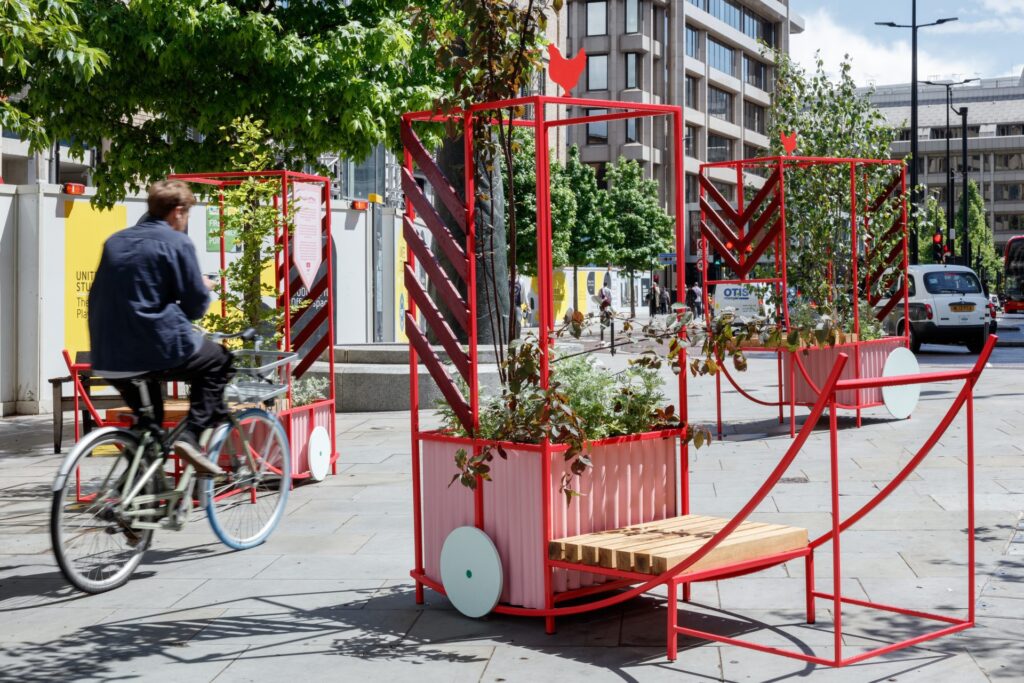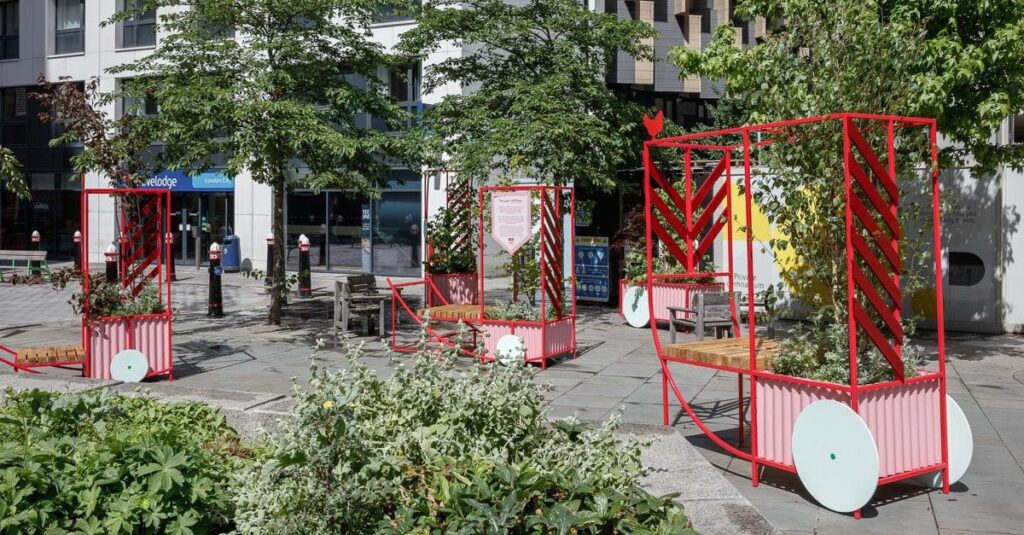 There have been numerous events and celebrations in 2022 to mark the Queen's Platinum Jubilee but one of the best must be Superbloom in the Tower of London's moat. Twenty million seeds from twenty-nine flower species were planted earlier in the year to create a 'floral tribute to Her Majesty'. And now the display is spectacular and will be at its best until at least September …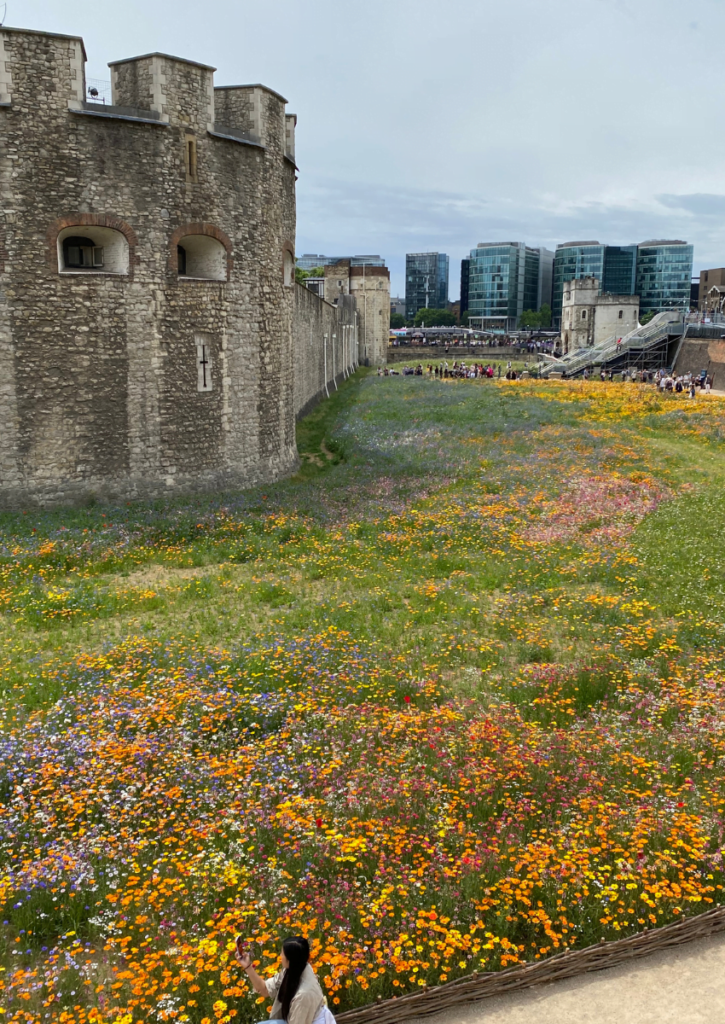 The garden is now open until late so visitors can see the flowers illuminated.
A fellow blogger has written about it here in a blog called A Moat of Flowers – well worth a look.
If you would like to follow me on Instagram here is the link …