St Bride's Fleet Street is a lovely church, particularly recognisable by its 'wedding cake' steeple …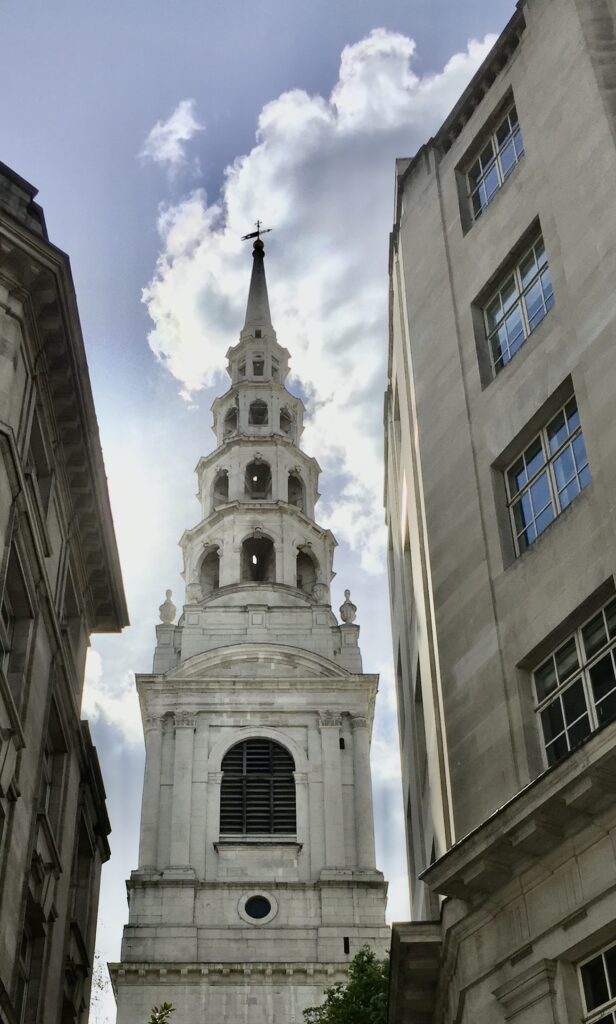 It was totally gutted during the war …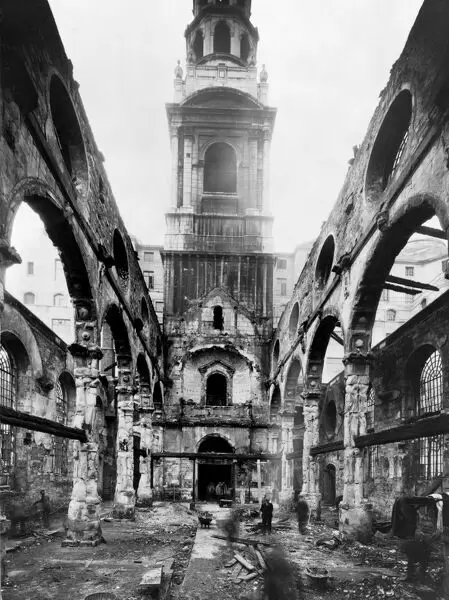 But beautifully restored in the 1950s in a way which closely resembled Sir Christopher Wren's original design …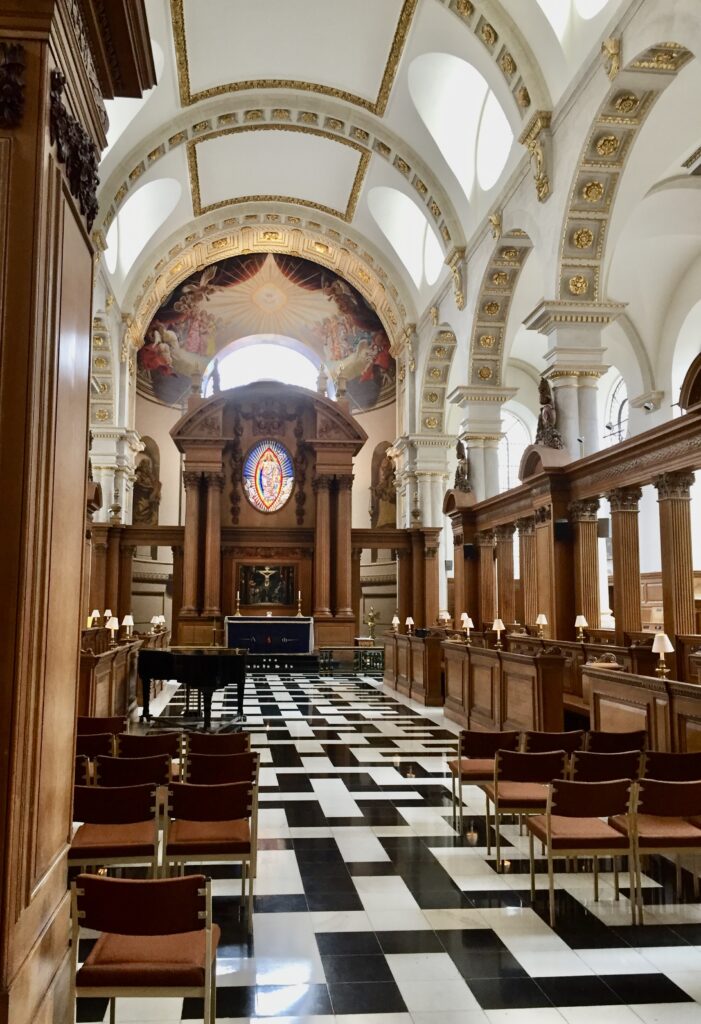 St Bride's has a long association with the print trade and journalism, dating back to around 1500 when the printing press of Wynkyn de Worde was established near the church. This association grew with the rise of Fleet Street as a centre of journalism and the newspaper industry and the association remains strong despite the exit of the profession from the area.
If you watch TV news today, or listen to a radio report, chances are these will be from a journalist and their support staff in Ukraine, kitted out in protective gear. Those who report from war zones run a very real risk of injury or death, and those who have been lost in previous wars are commemorated in St Bride's, including this memorial to those who lost their lives whilst covering the 2003 Iraq war …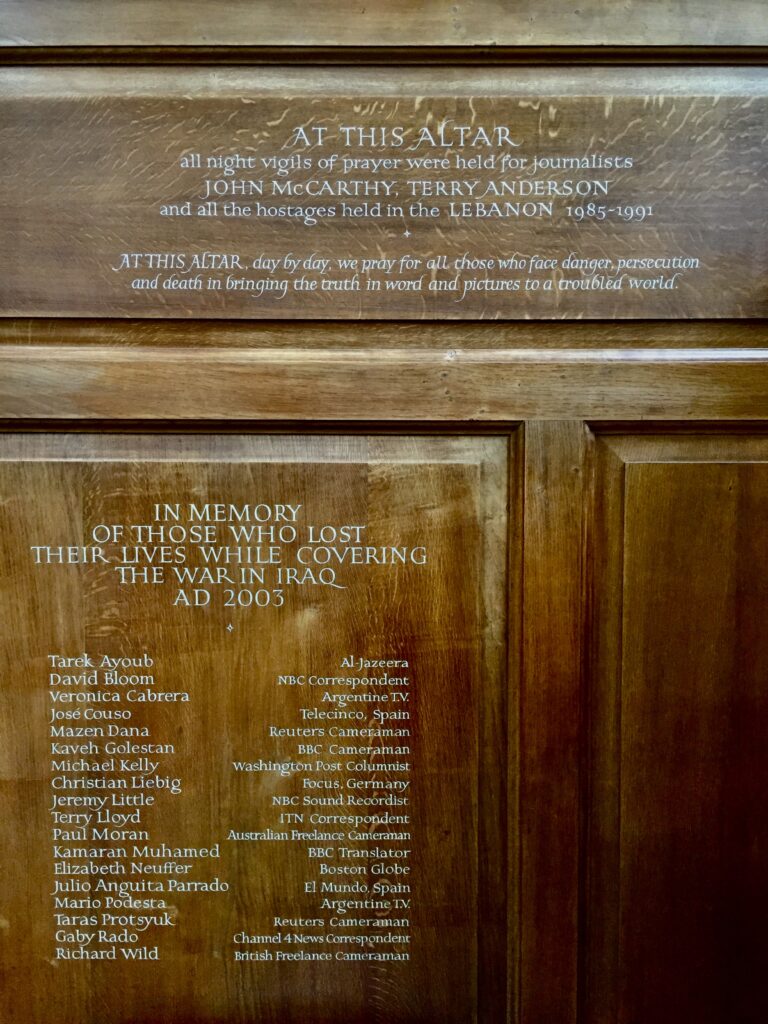 Particularly moving is the Journalists' Altar, commemorating those within the profession who have died, are held hostage or have an unknown fate …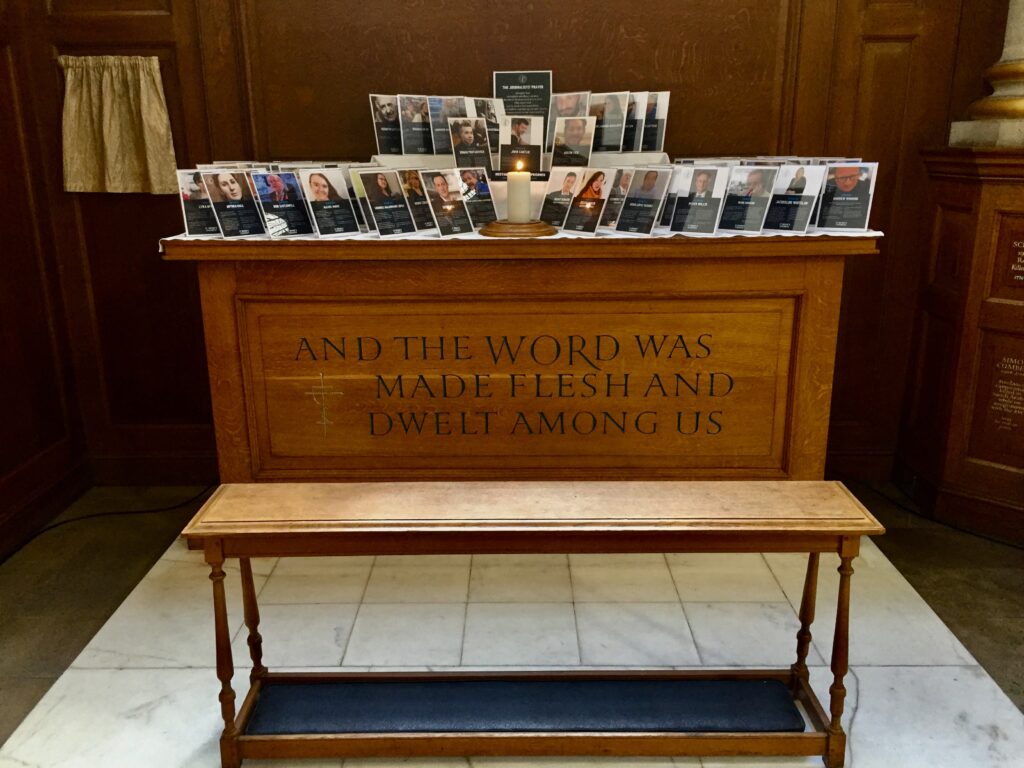 Unfortunately, there are too many to display at any one time, so the photos are rotated …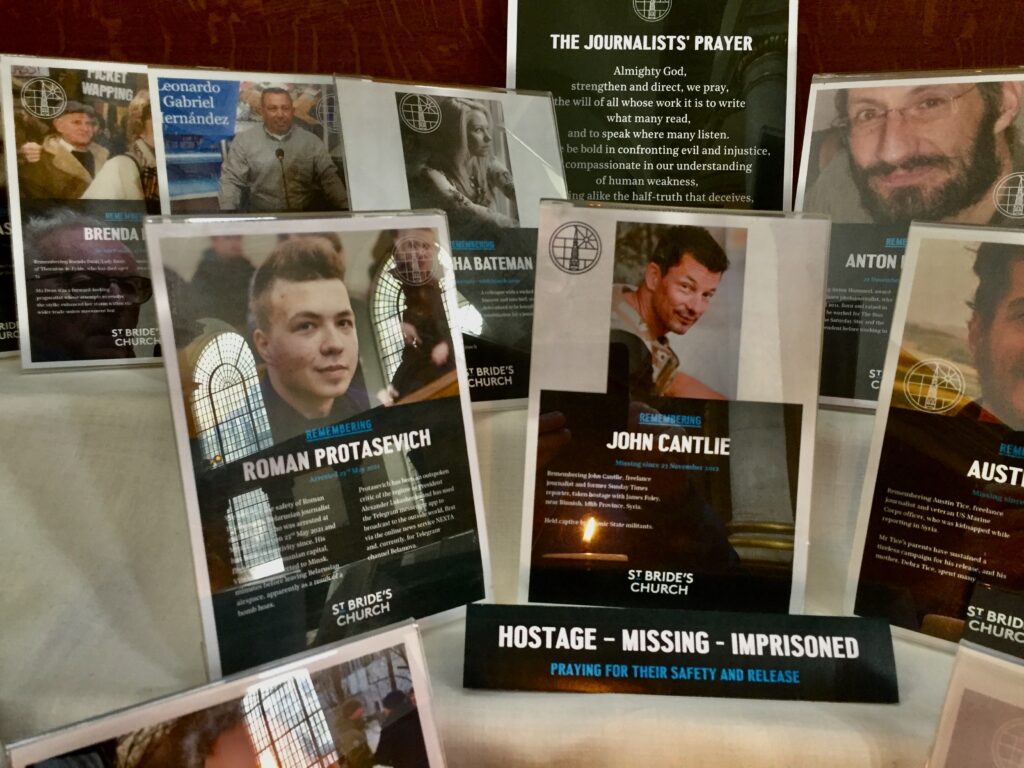 As I write, at least seven journalists have been killed while covering the war in Ukraine since Russia launched its full-scale invasion on February 24. A record is kept by the Committee to Protect Journalists whose website gives full details.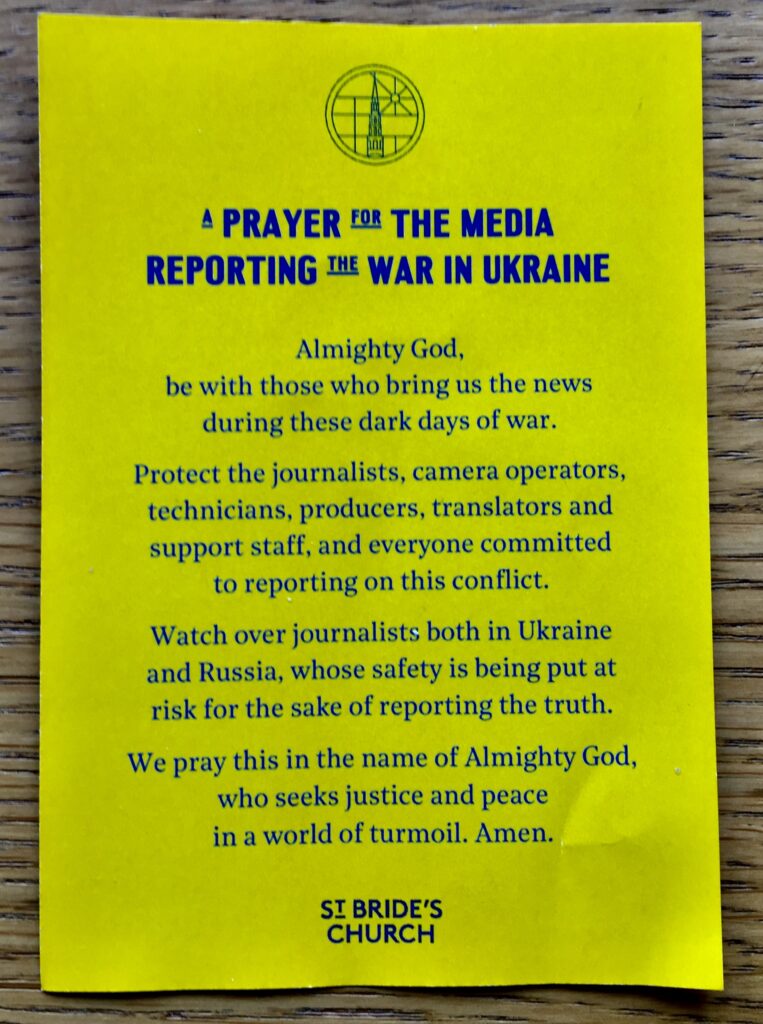 There is a lot more to see at St Bride's, including a great little museum, and I shall report back next week. I felt that this week's blog should just be a thoughtful one.
If you would like to follow me on Instagram here is the link …