When the weather was miserable at the beginning of the month I decided to go in search of some colour and humour to cheer myself up. I started a little to the east of the City in Rivington Street and wandered slowly back to Whitecross Street. I finished with a quick diversion to Paternoster Square to see something unusual – wall-painted street art in the City of London itself.
My first exciting discovery was this work by Dan Kitchener outside the Callooh Gallery …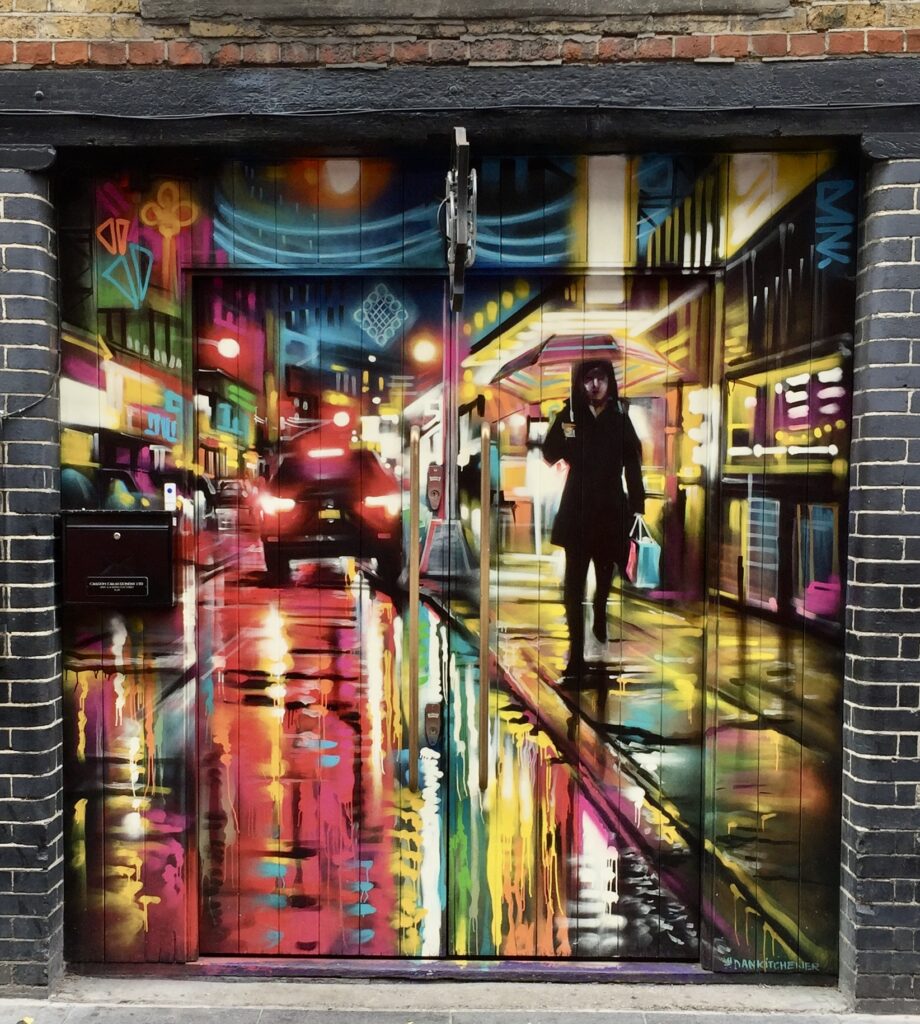 Underneath the railway bridge …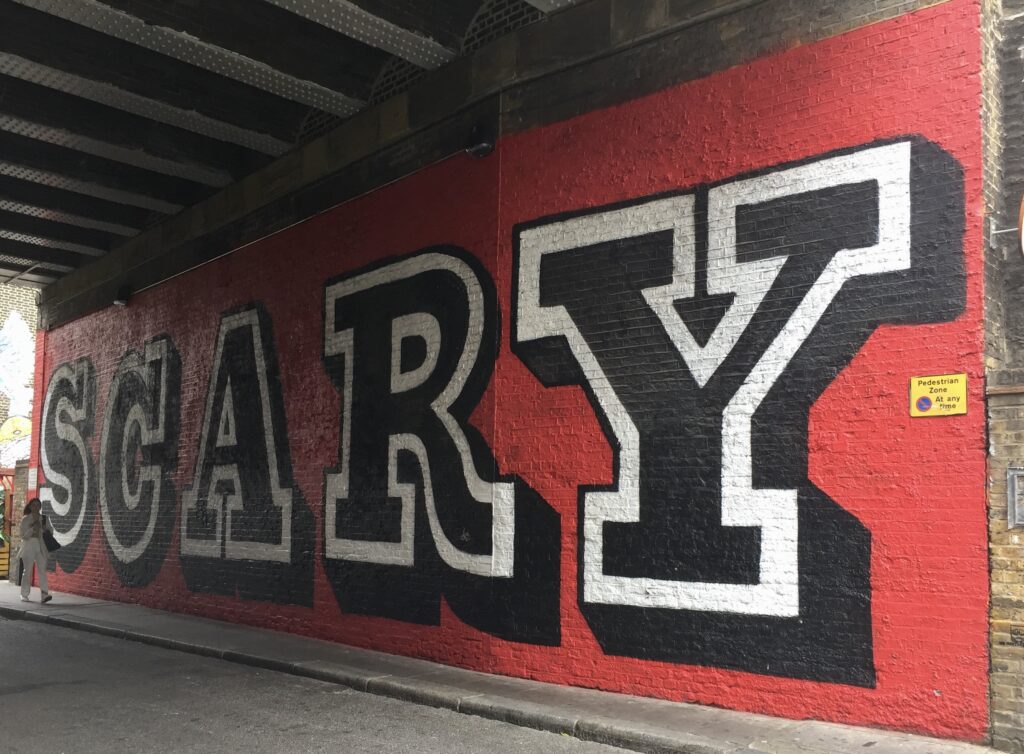 Hopes and dreams …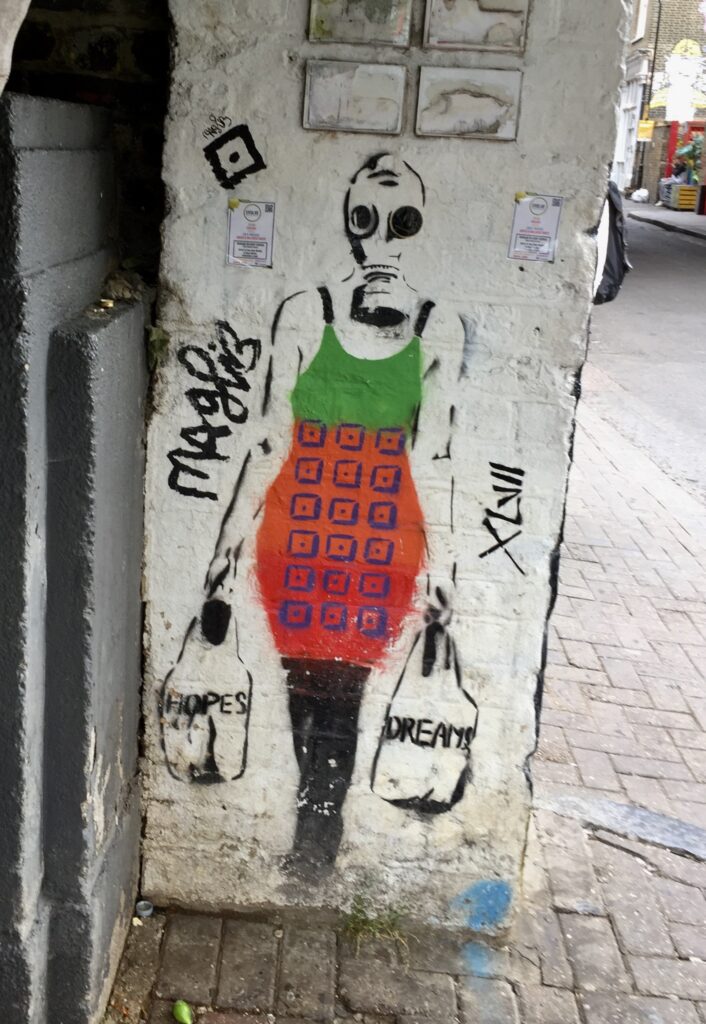 Oh dear …
And nearby, by Steve McCracken …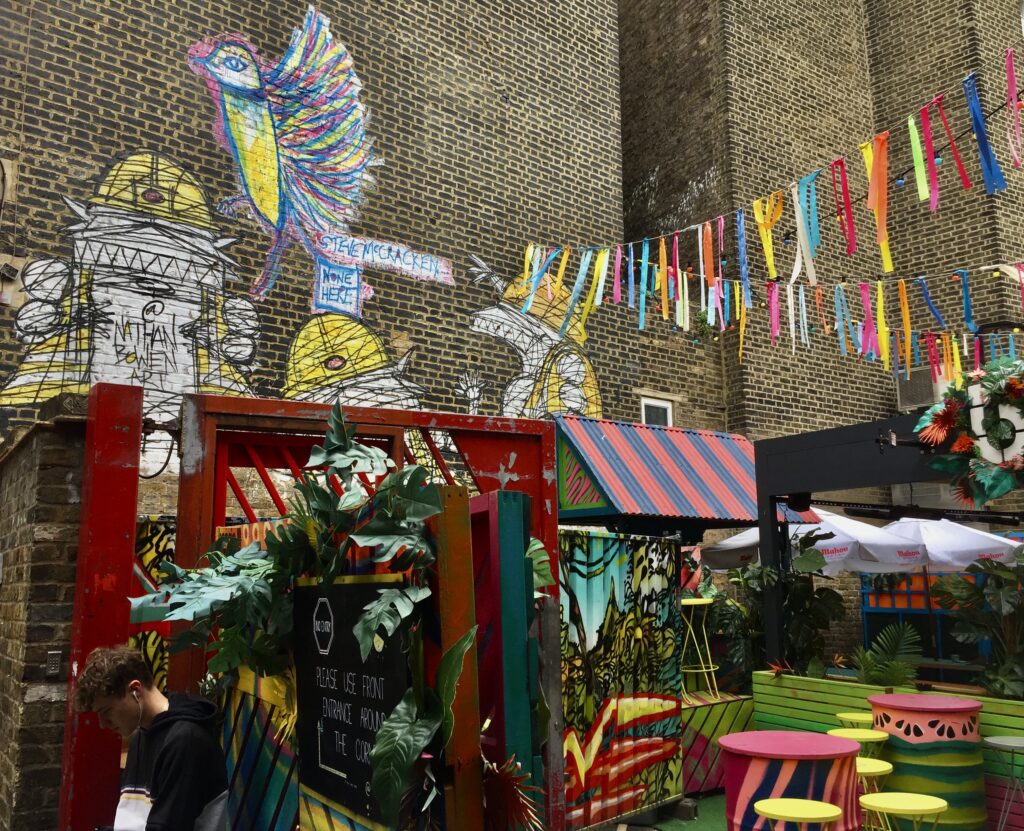 Rude but made me laugh …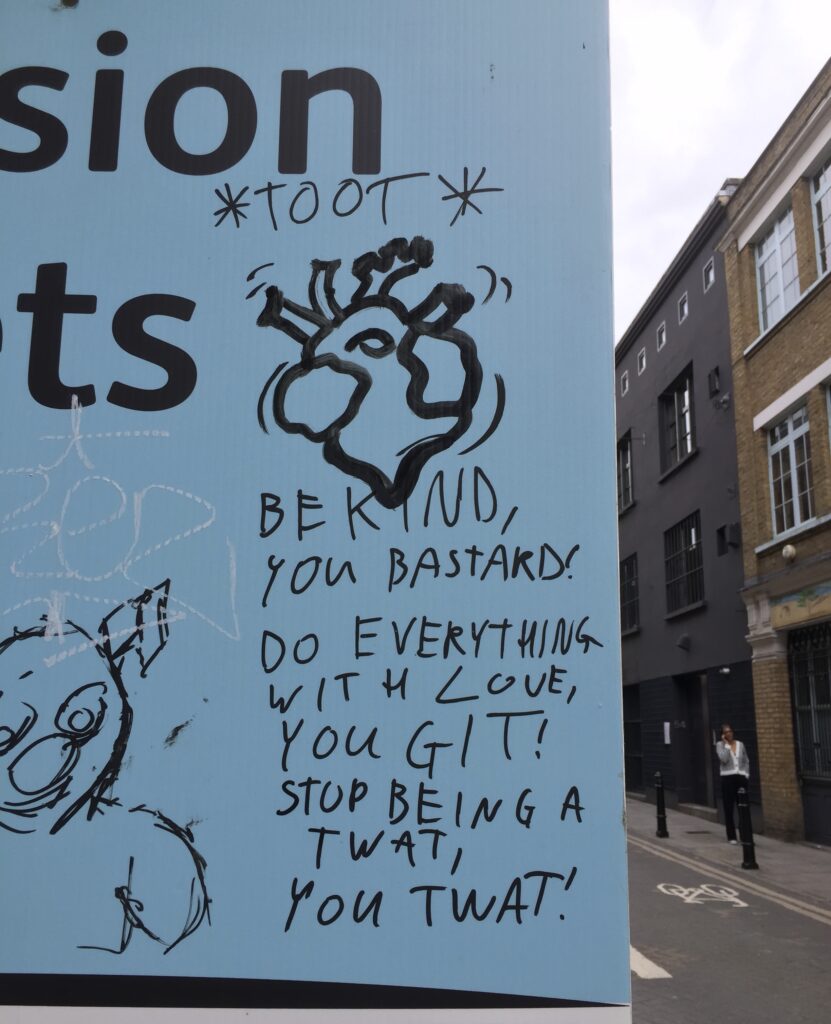 Note the work by Stik in the top left, and can you spot the cute bunny rabbit carrying a grenade?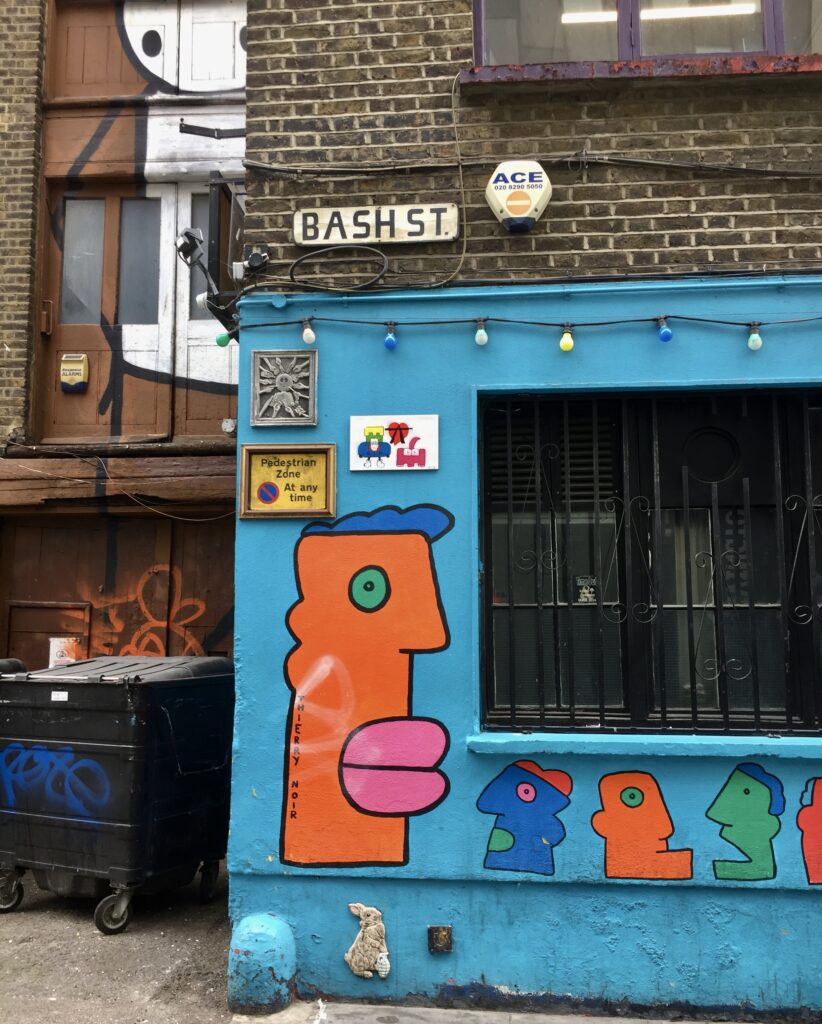 Here he is …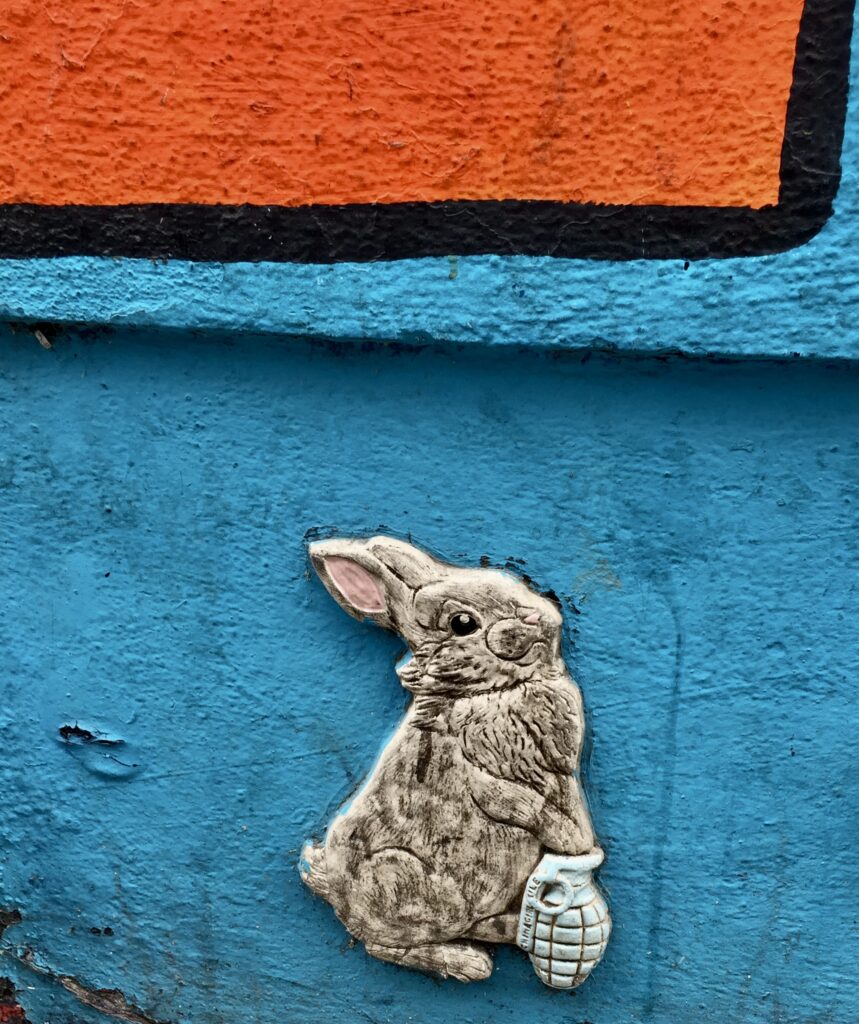 More by Thierry Noir …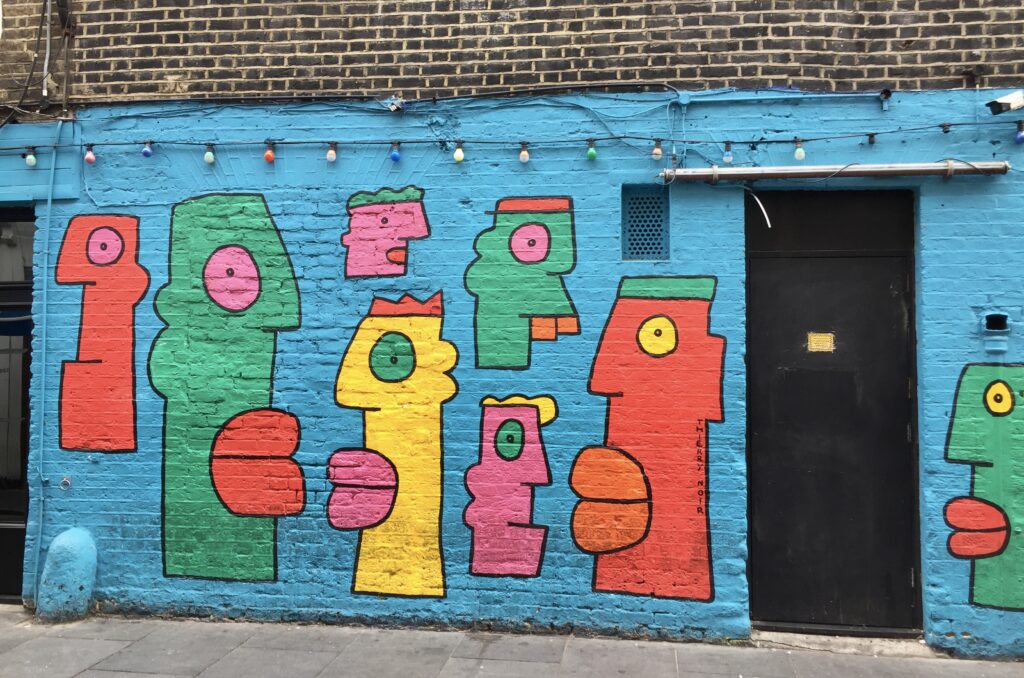 I know I posted this before but can't resist doing it again …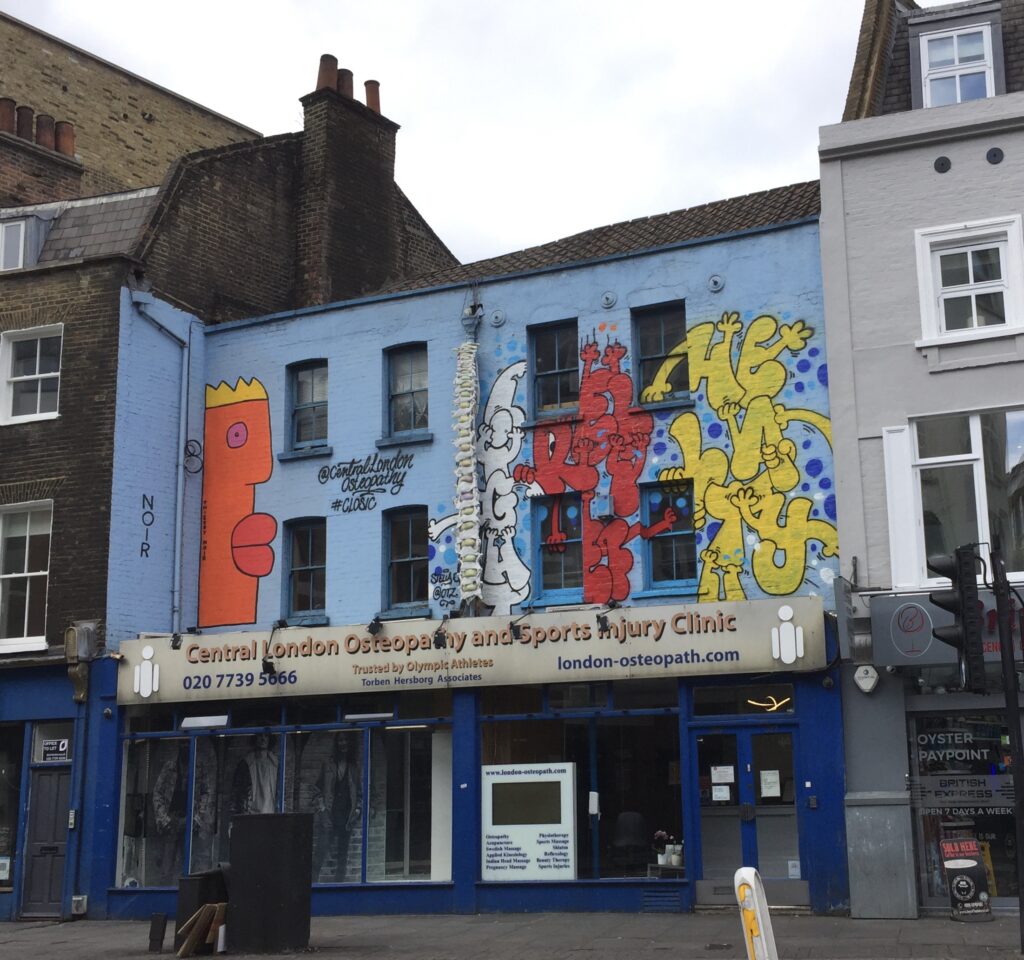 Can you see the old fireplaces? Probably exposed as a result of bombing and now bricked up. I got a bit carried away thinking about families gathered around them in wintertime, chatting and drinking tea and maybe making toast just like I did as a kid …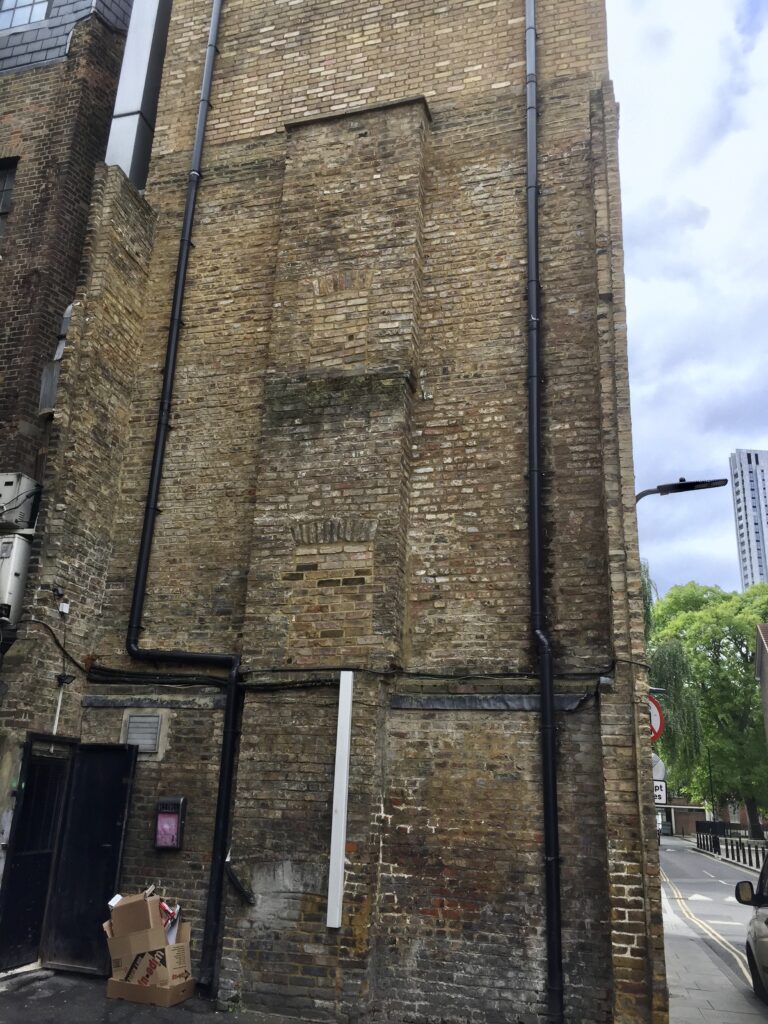 As I left the subway I caught a glimpse of the spectacular Leysian Mission building – something for a future blog …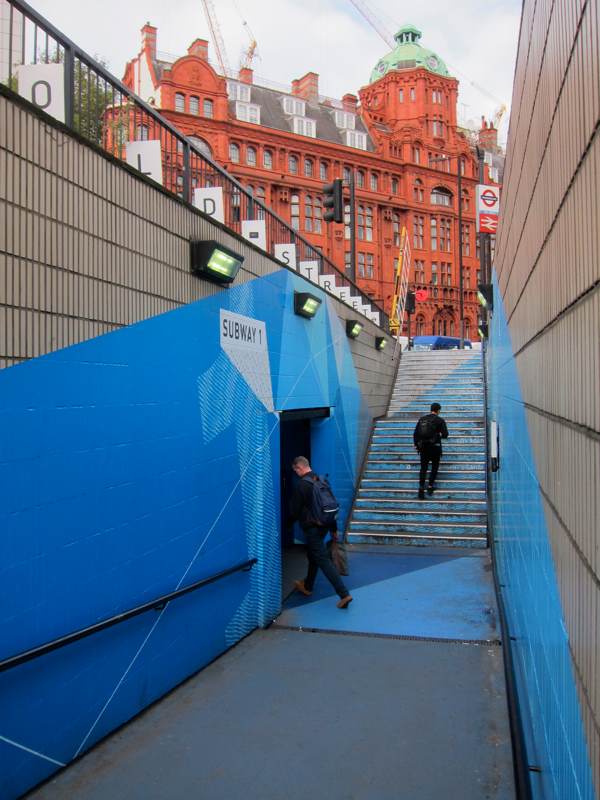 I'll have to do a bit of research. I really liked the doorbells but resisted the temptation to press one to see if they still worked …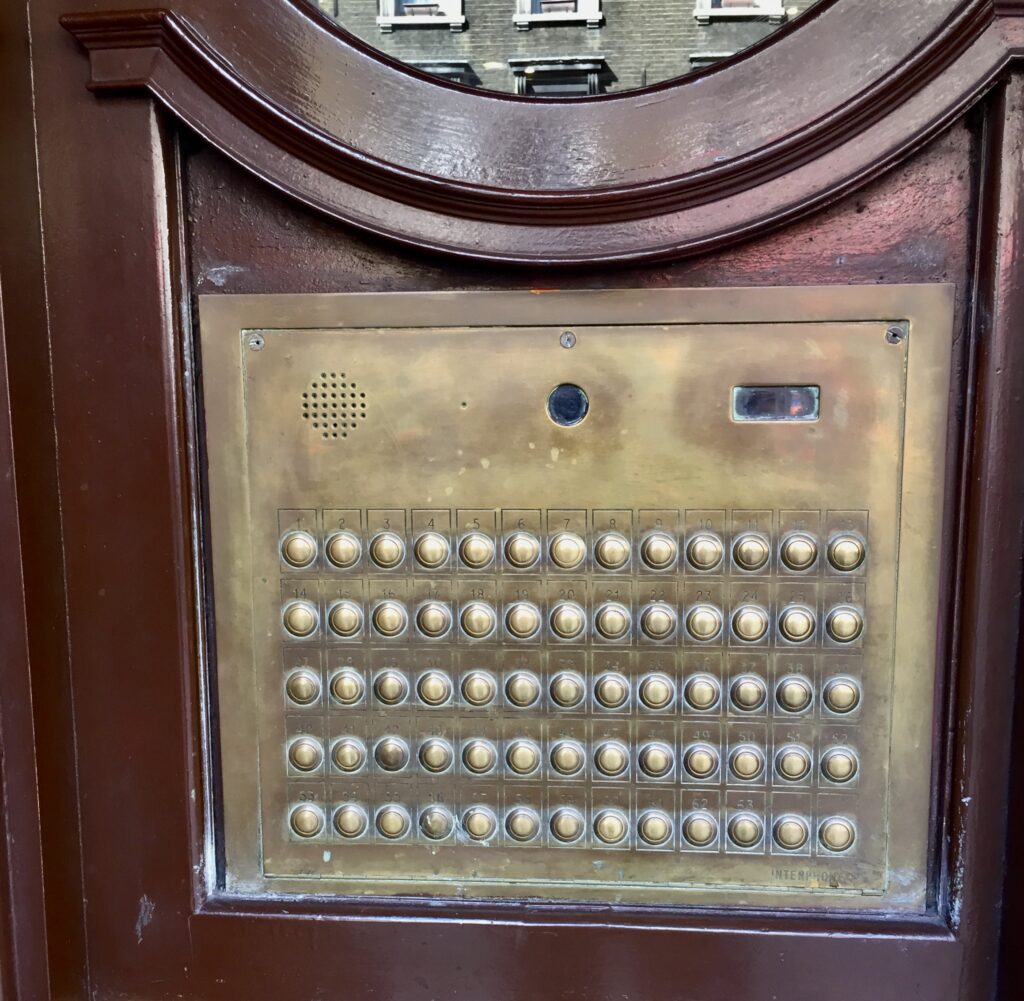 These plaques, placed by some of the great and the good at the turn of the last century, were intriguing also …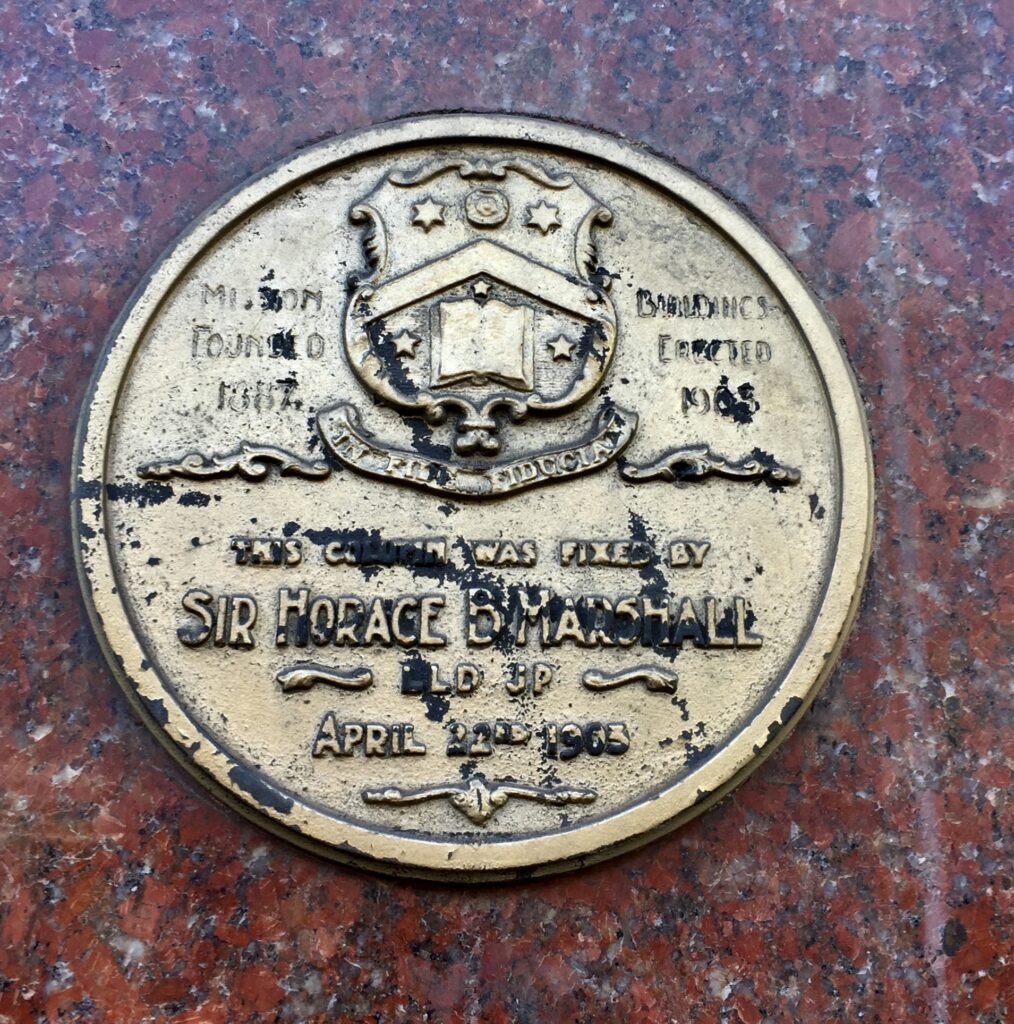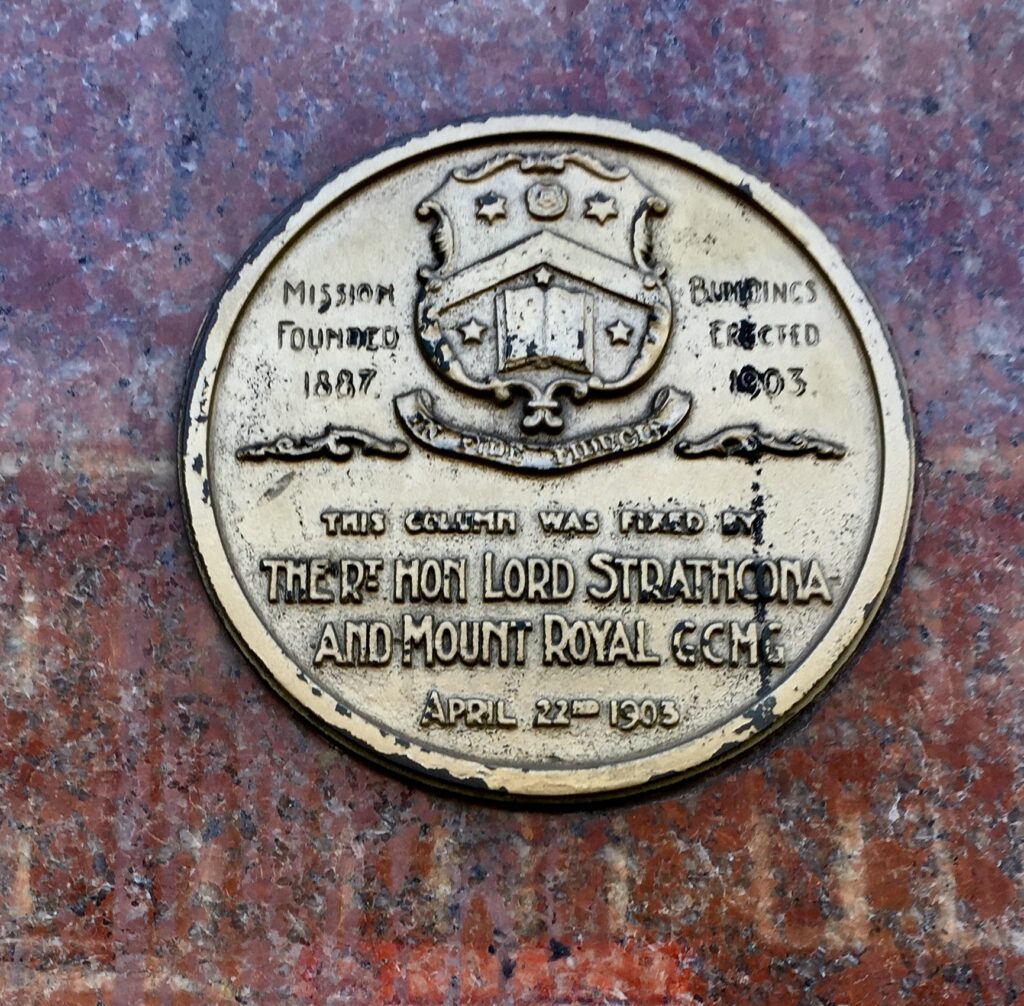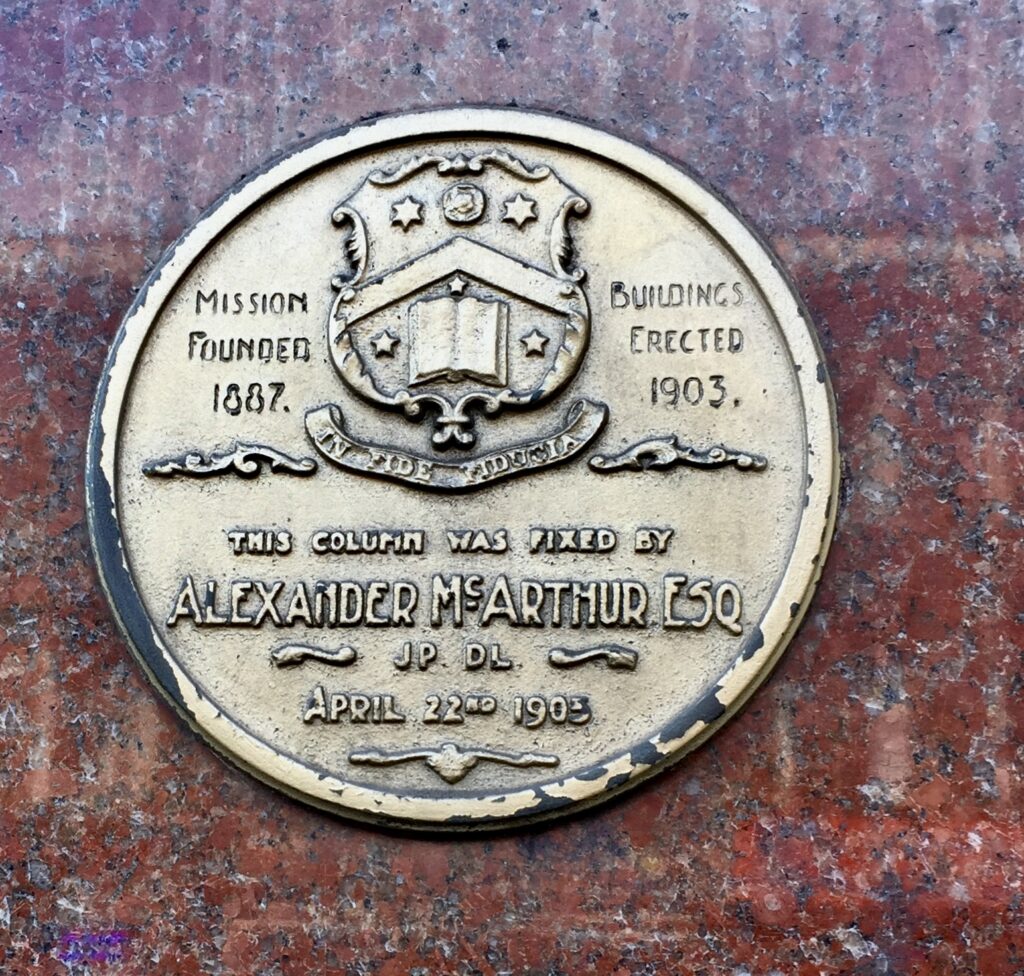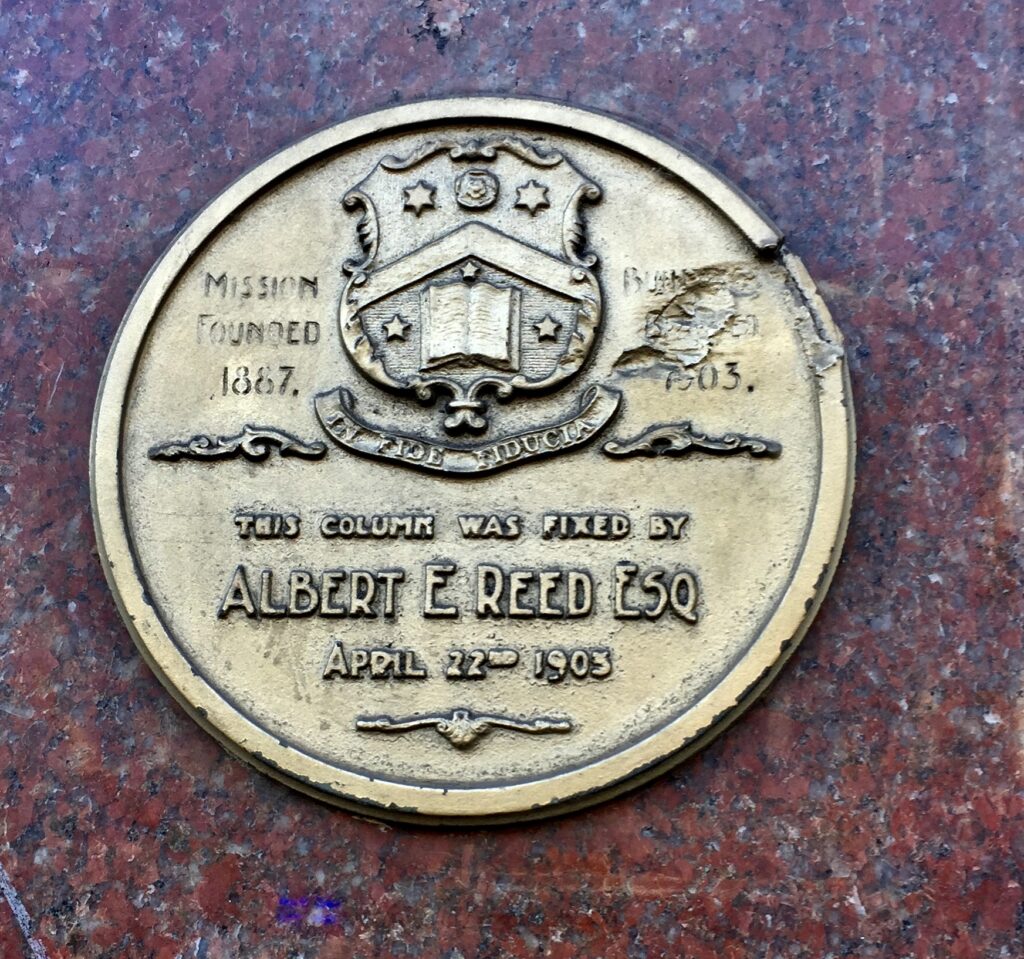 I noticed the green line on the pavement, there to help sight-impaired people find their way from the Underground station to Moorfields Eye Hospital. Some say that green is the last colour you see before you lose your vision entirely but I couldn't find a scientific confirmation of this …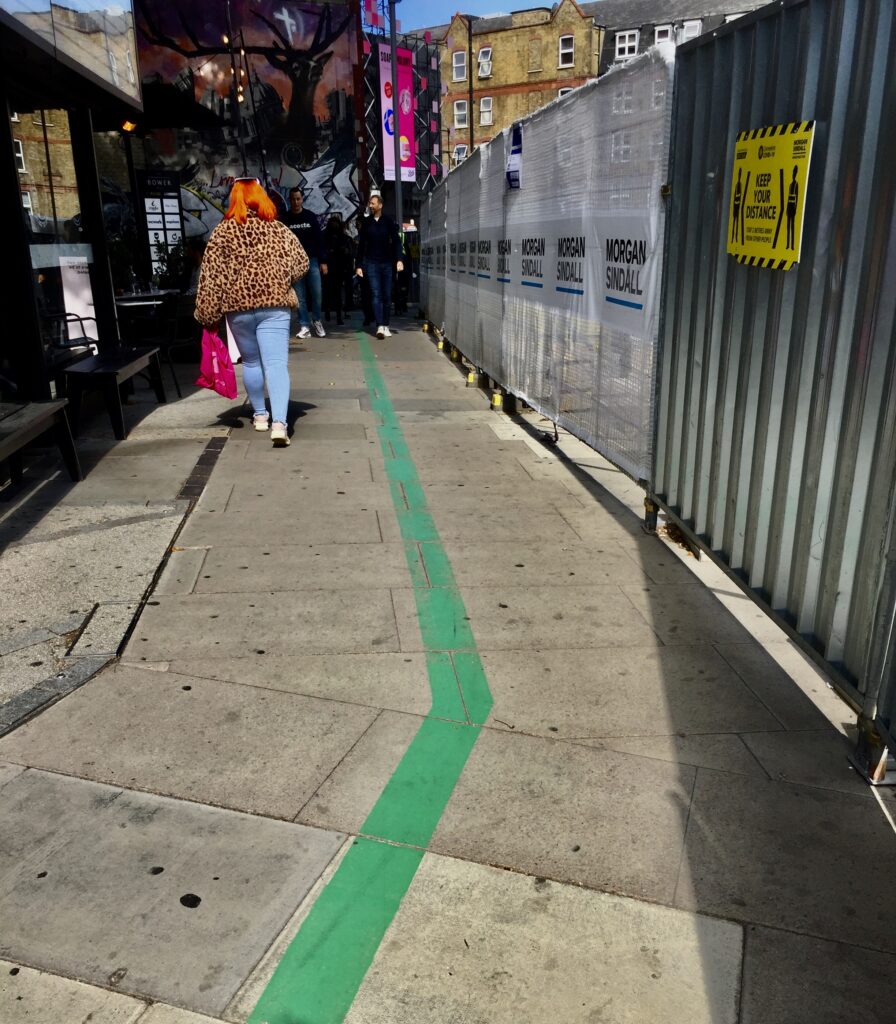 And so onward to the western branch of Old Street and some street art by Bowen and Blackmore …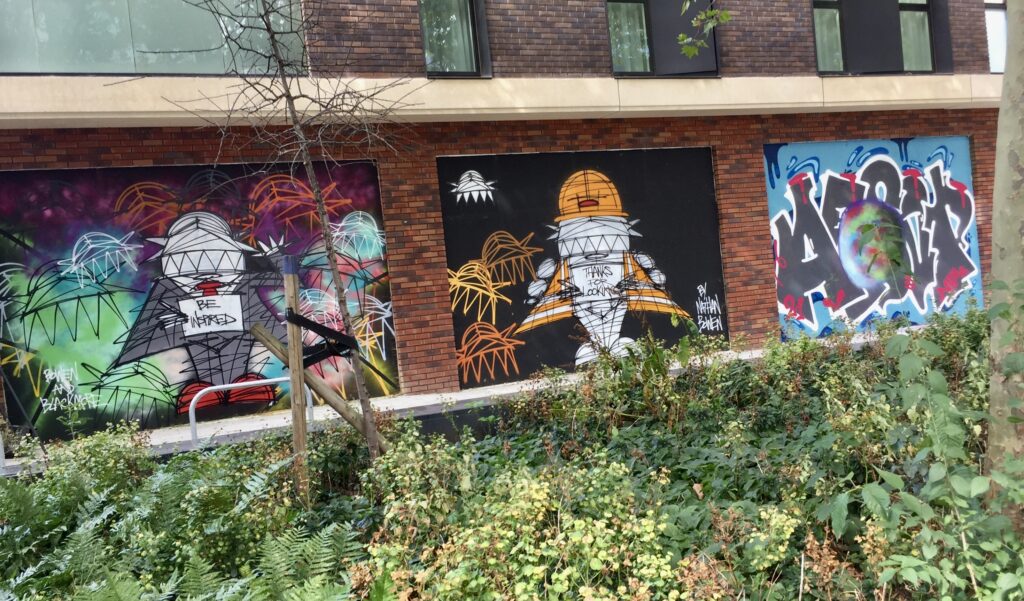 Now half way down Whitecross Street. Note the 'correspondence' …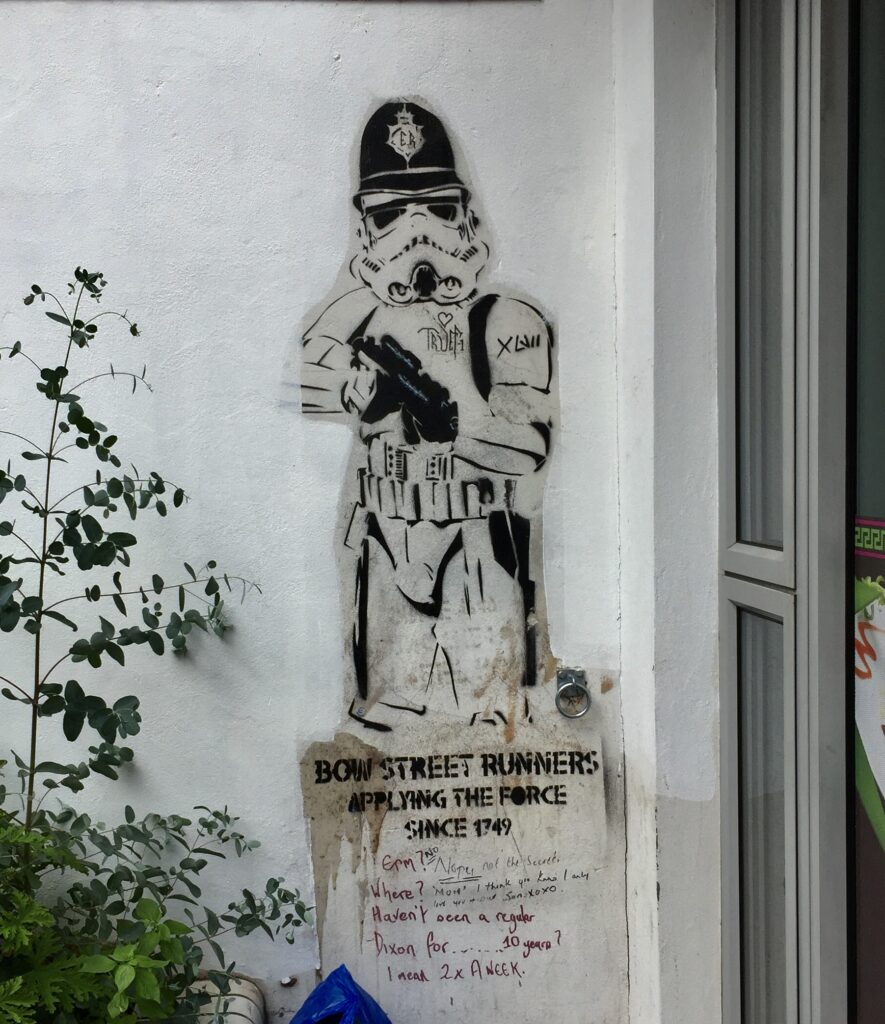 Alongside, the pretty tattooed angel now has a weird companion …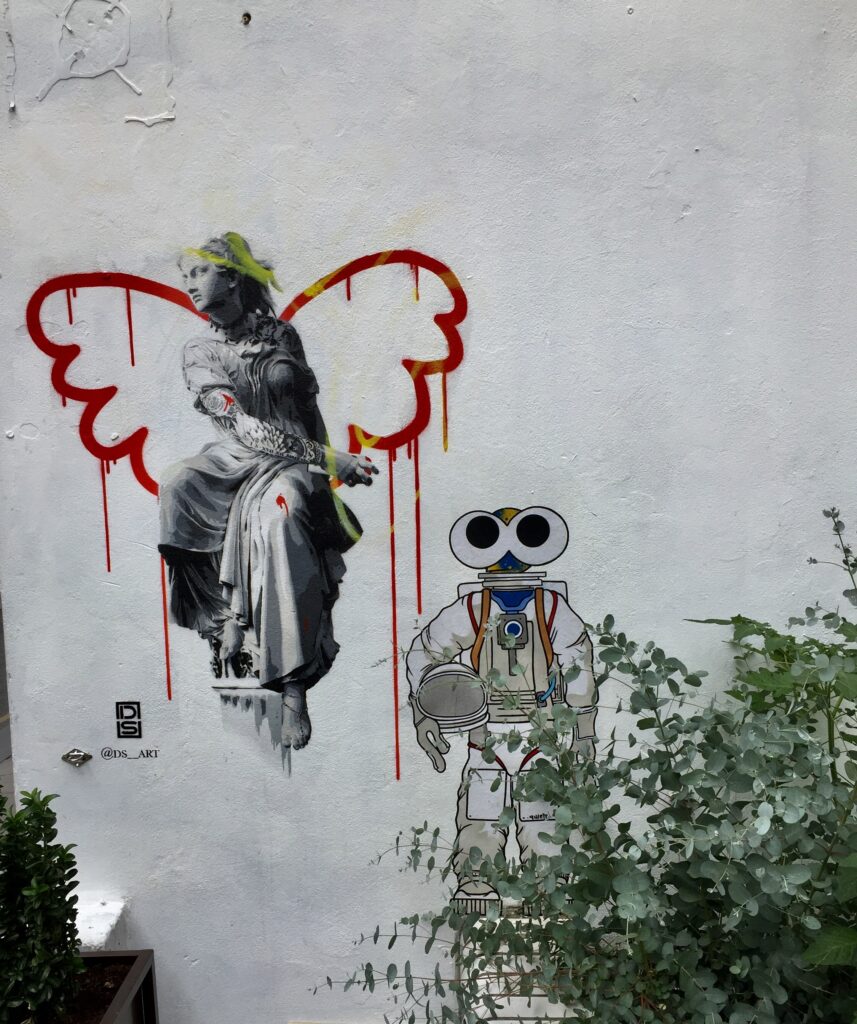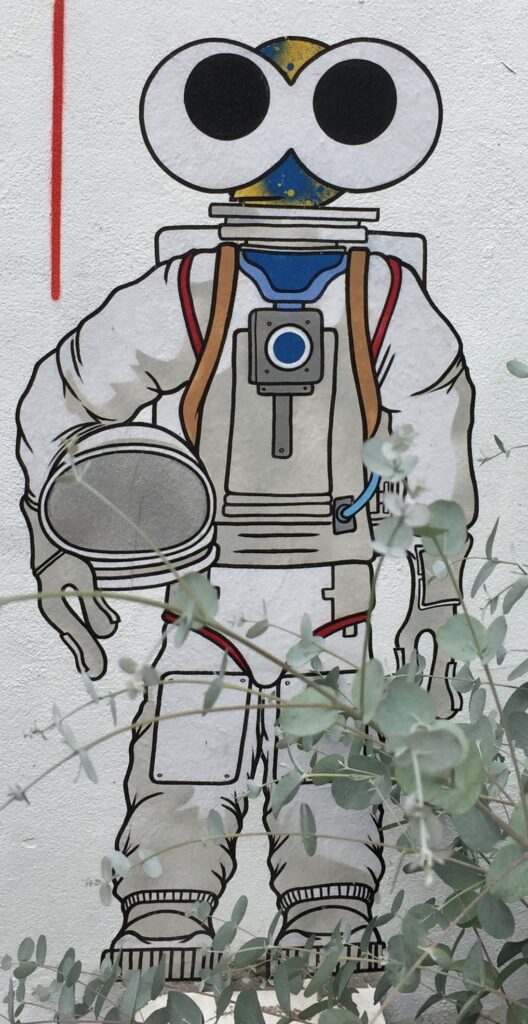 Finally, off to Paternoster Square to record these two characters flanking the entrance to the public loos (EC4M 7BP)!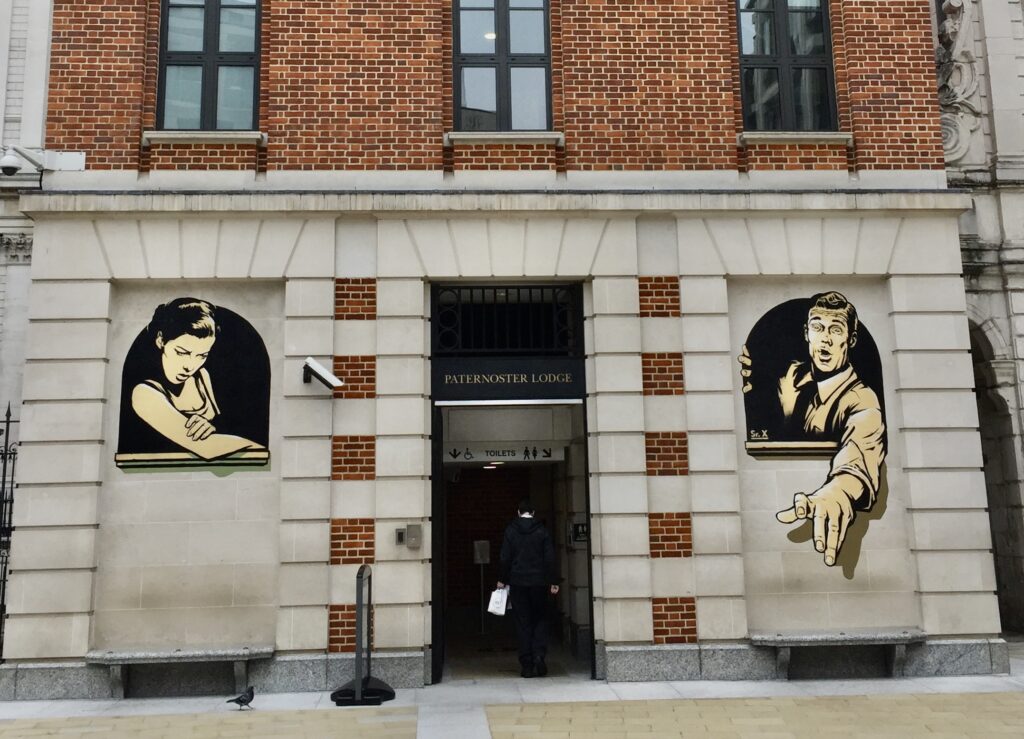 Only a week to go!!! Don't forget, there's an exciting new installation created by my friend Natalie Robinson now set up for you to visit. The display is based on her body of work  'Reflection: what lies beneath – new maps'  and will be part of the Totally Thames 2021 Festival until the 30th.
You'll find Natalie's banners on the Thames Path at Walbrook Wharf. Here are a few images to whet your appetite …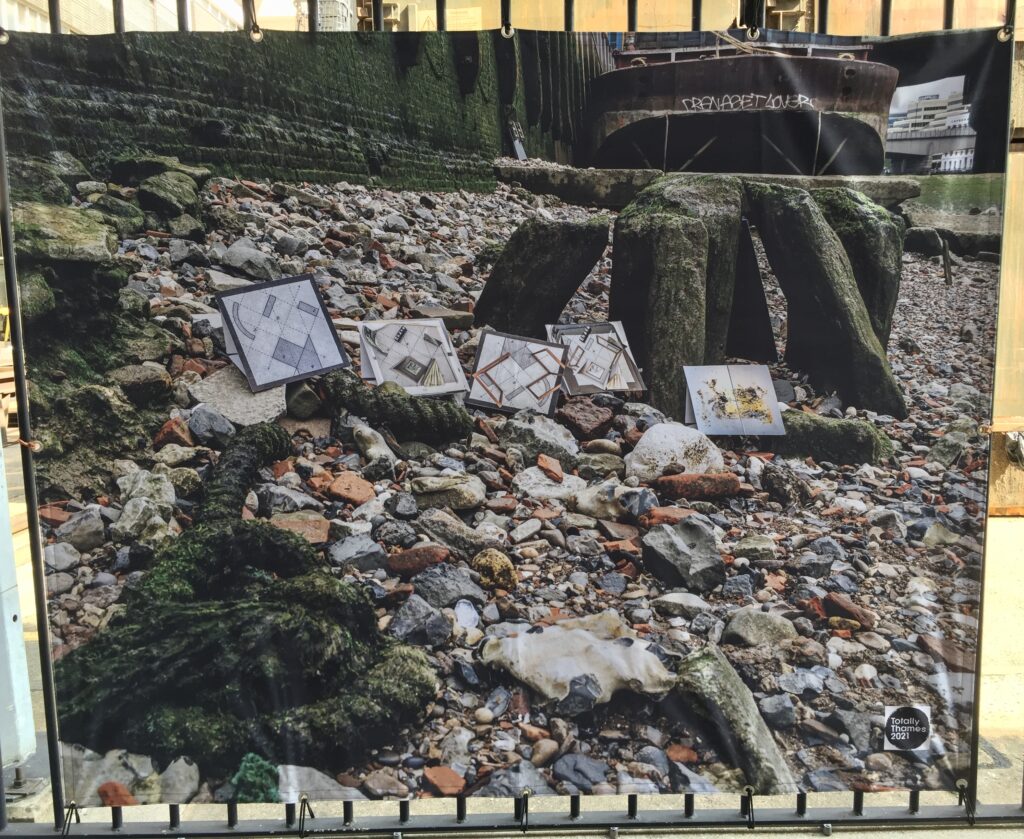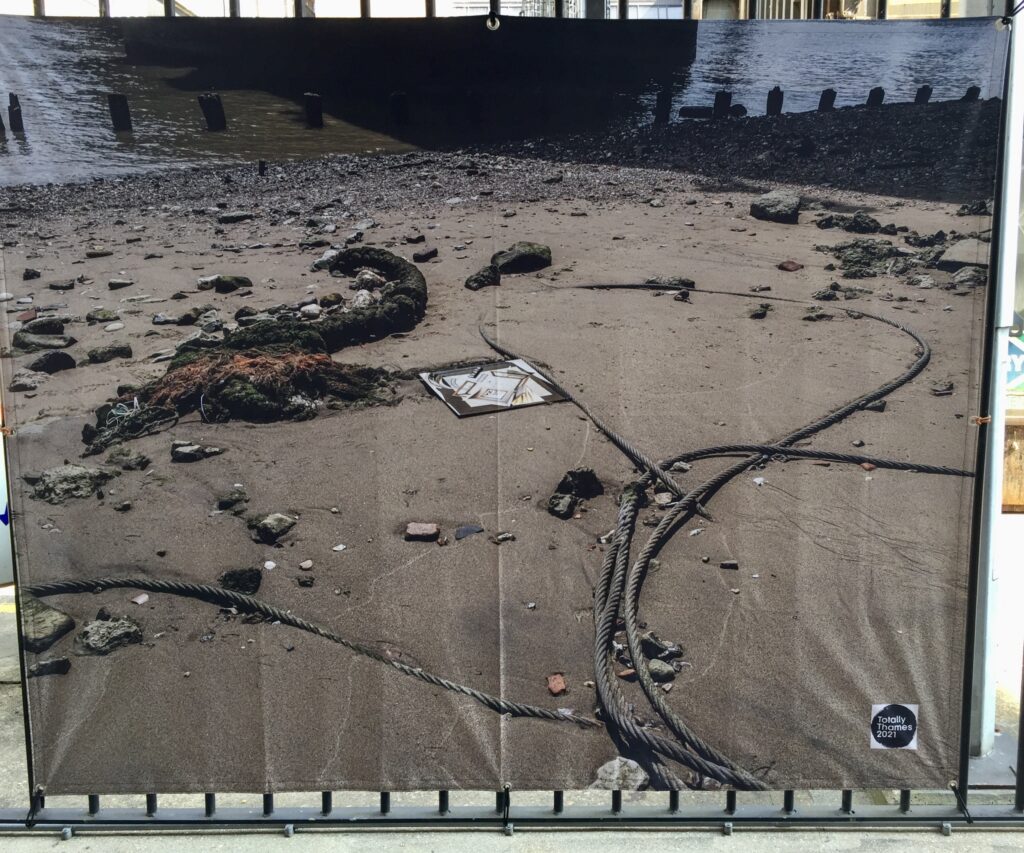 If you would like to follow me on Instagram here is the link …