This is my 200th blog and to celebrate I thought I'd do one of the things I enjoy most, just wander around the City taking pictures of the incredibly diverse trees and plants that live there.
First up is this noble fig tree that lives in the Smithfield Rotunda garden (EC1A 9DY) …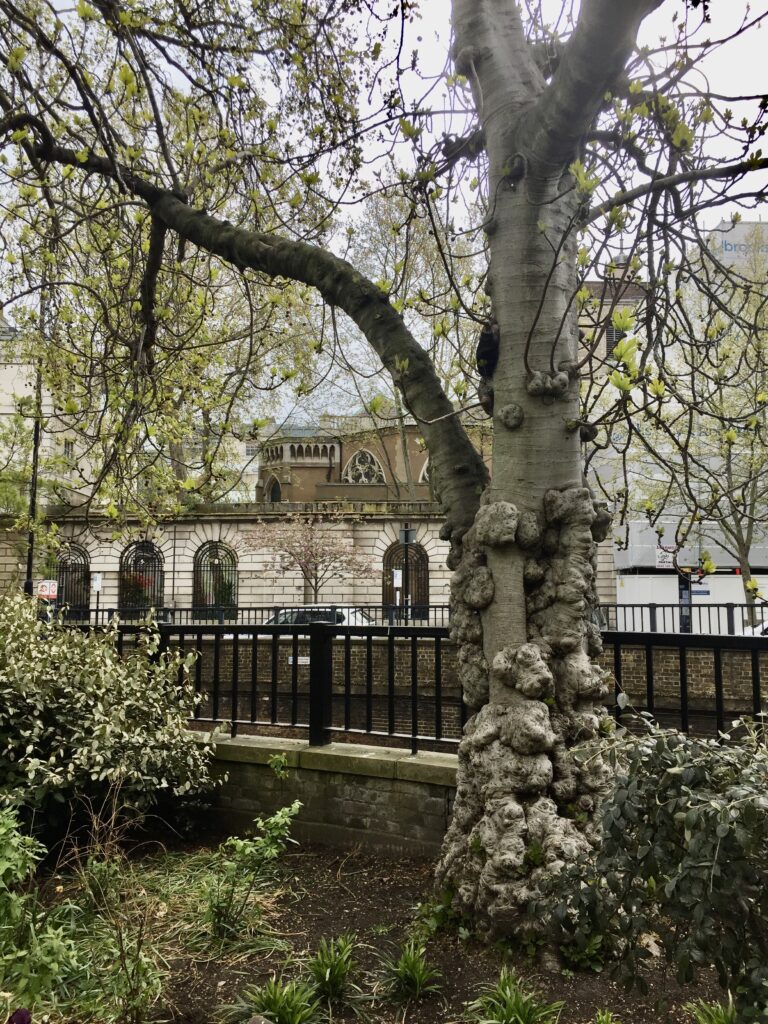 I don't know how old it is but the Rotunda was laid out as a public garden in 1872 and fig trees have been known to live over 200 years so it's possible that this one has been around for a very, very long time. Just look at the trunk …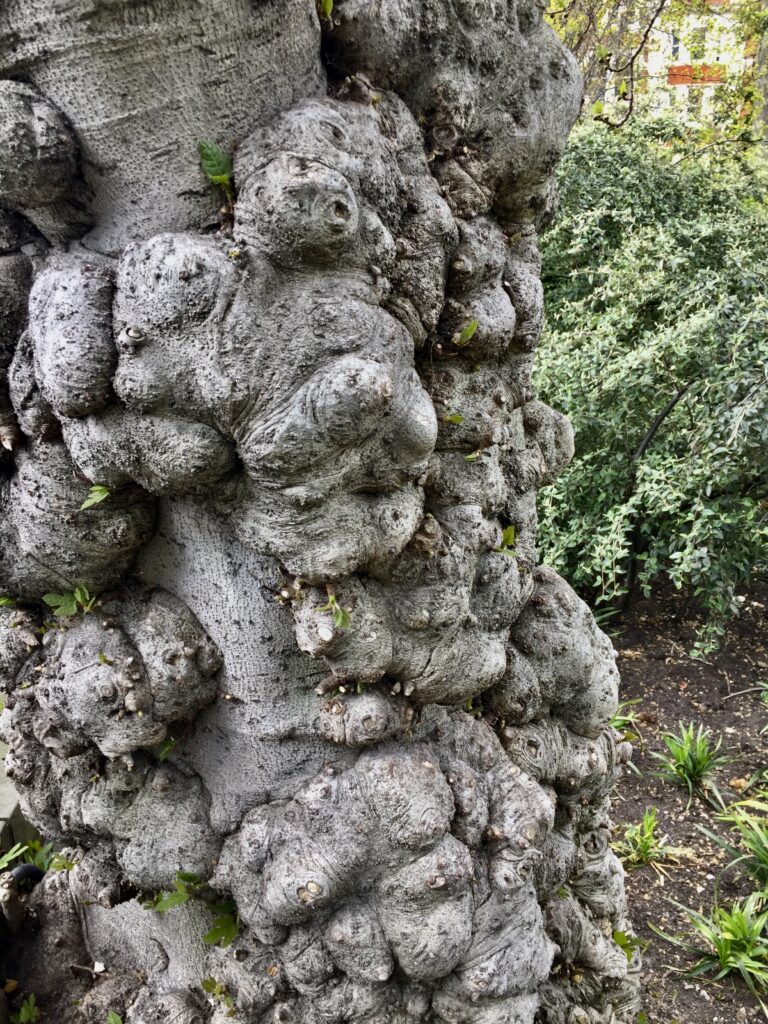 The figs are just starting to form …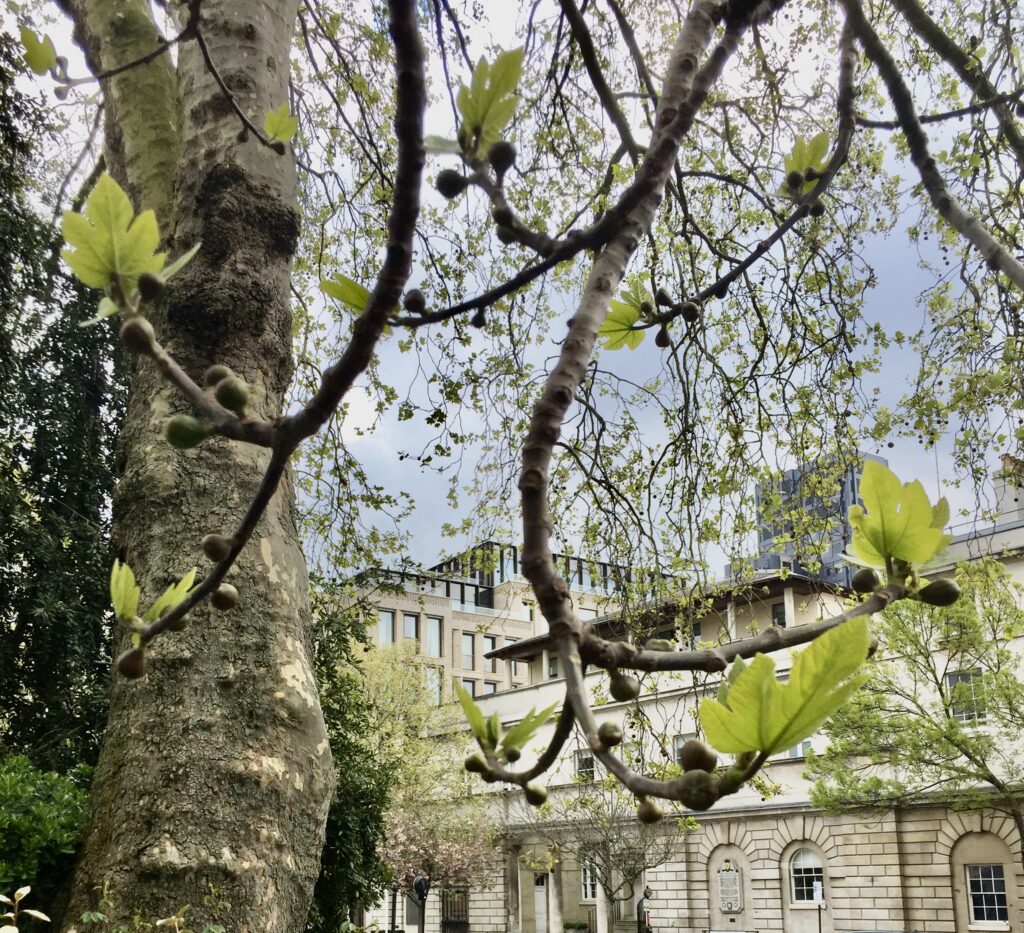 There's a great blog post about this tree and figs in general by my fellow blogger Bug Woman and you can find it here.
One tree we know for sure is over 200 years old is this magnificent London Plane in Wood Street …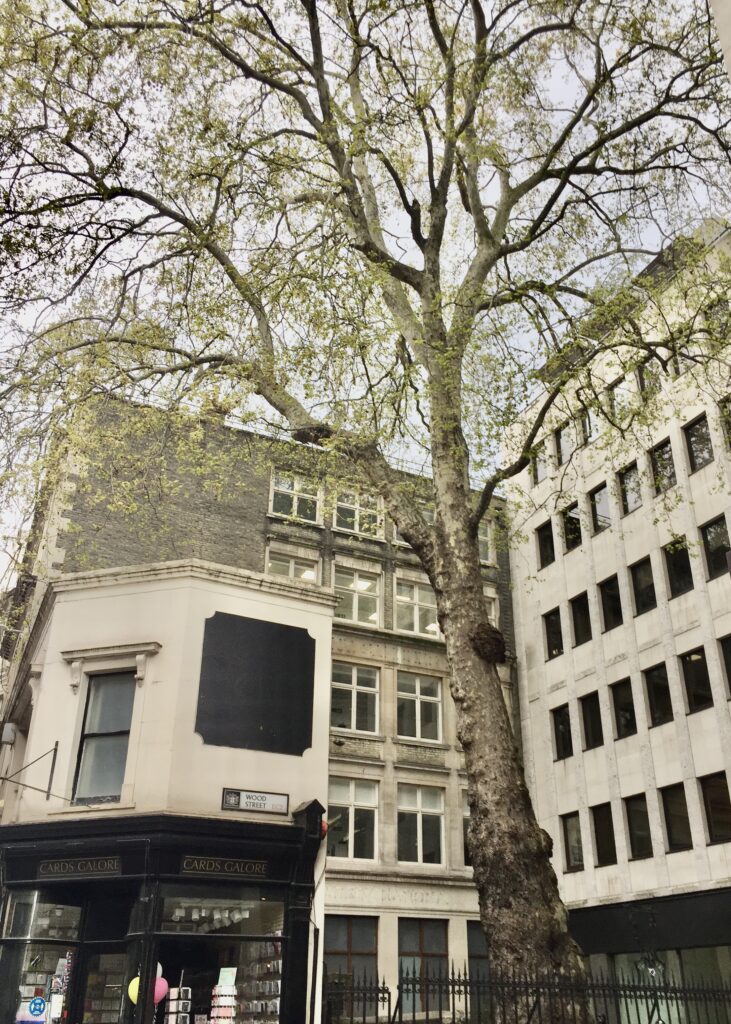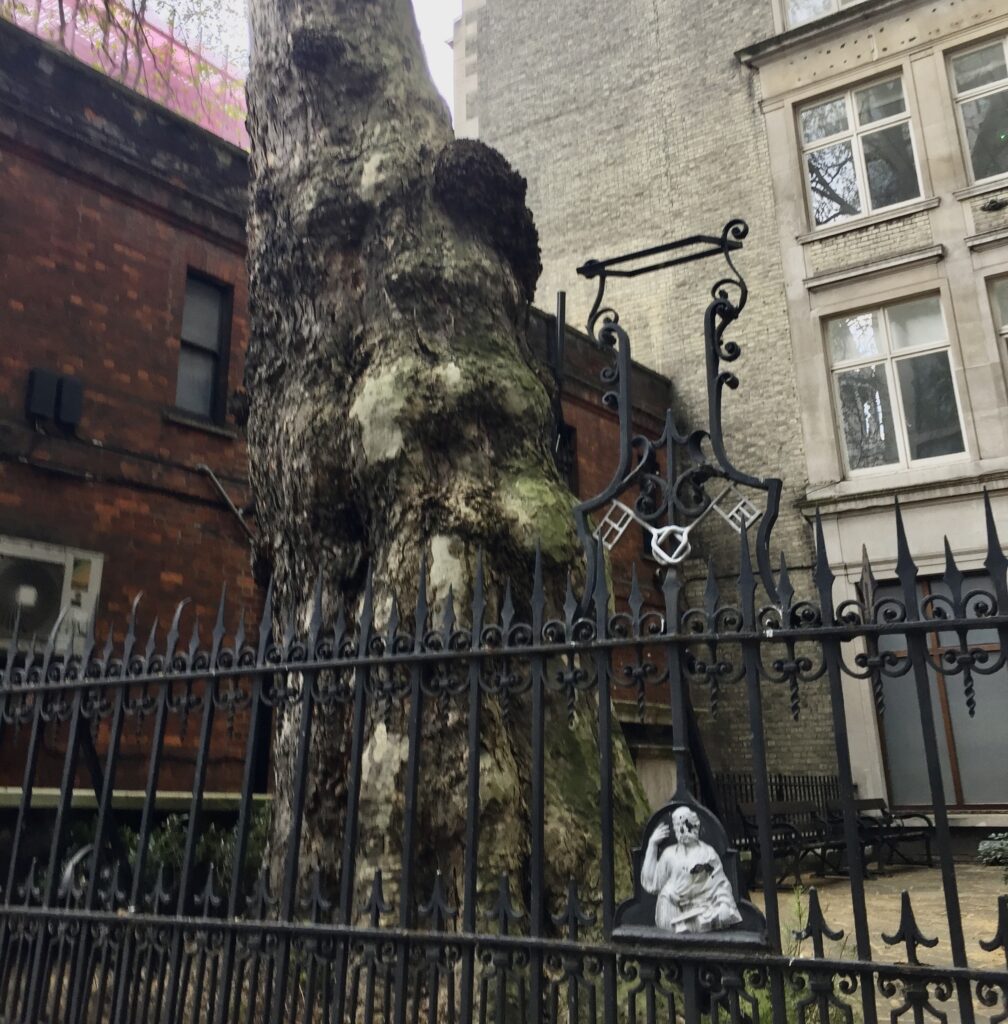 No one knows precisely how old it is but what we do know is that it was there in 1797 when its presence inspired the poet Wordsworth to compose a poem 'where the natural world breaks through Cheapside in visionary splendour'. You can read the poem and find out more about the tree and its interesting location here.
The next stop is Postman's Park for Davidia involucrata. It's also known as the handkerchief tree for obvious reasons and it's in bloom now so you can see it if you're quick (EC1A 7BT) …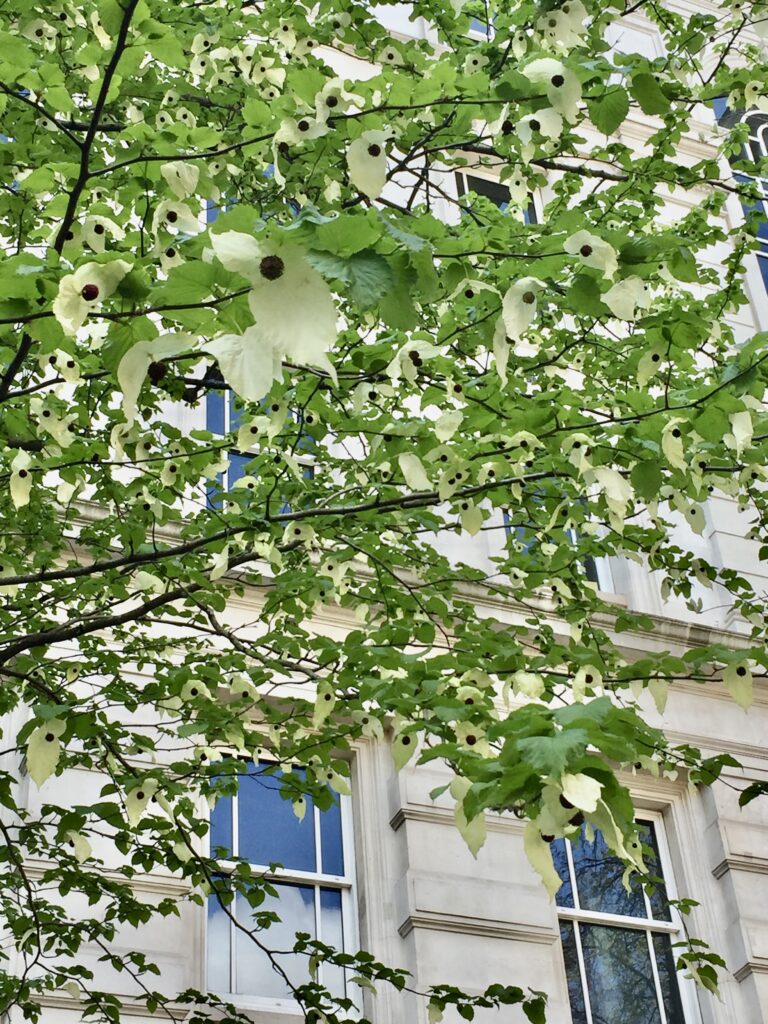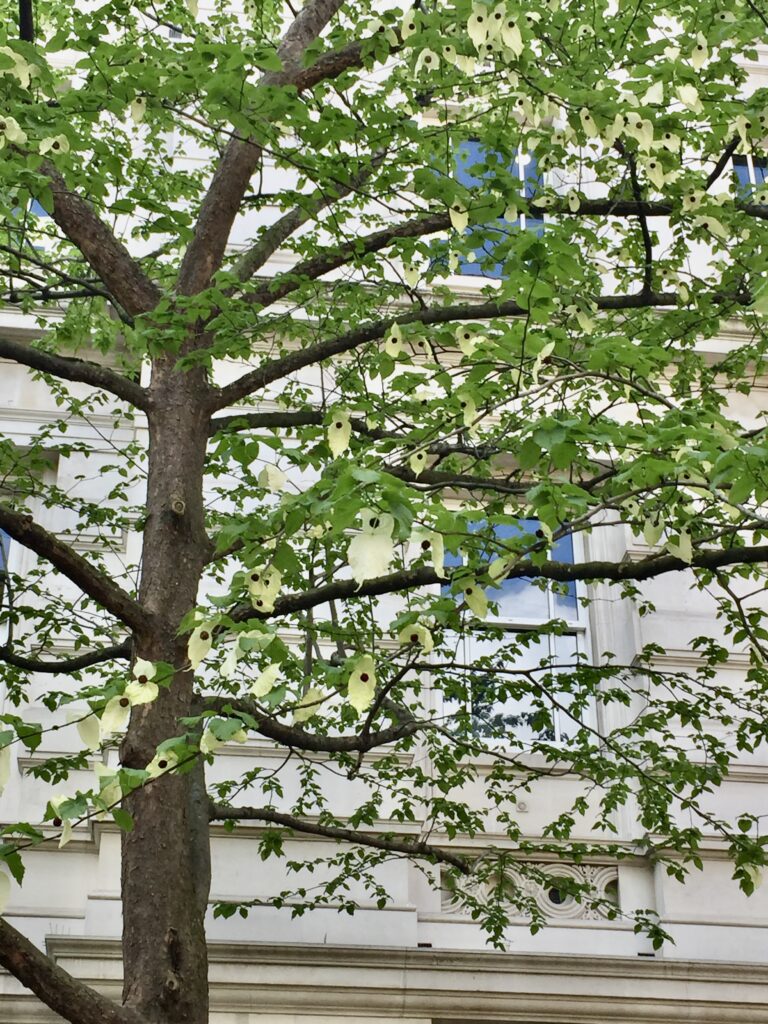 Aldermanbury boasts a Cercis siliquastrum …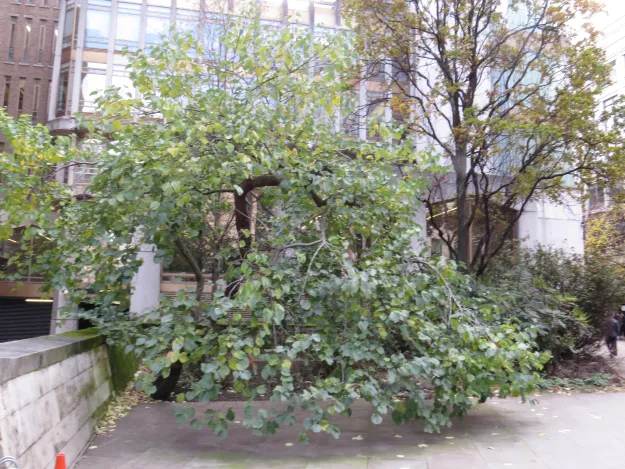 There are two notions as to why they are also called 'Judas Trees', the first pertaining to the myth that Judas Iscariot hung himself from this tree after his betrayal of Jesus Christ. The second is that it is a derivation from the French Arbre de Judée (tree of Judea) where the tree was a common sight. Its flowers are edible but they haven't appeared yet and I don't intend to have a nibble!
The Cleary Garden on Queen Victoria Street is named after Fred Cleary (1905-1984), a great campaigner for increasing the City's open spaces (EC4V 2AR). I'm just choosing two features from the packed garden. The first is a swamp cypress. Most famously associated with the mangrove swamps of the Everglades, it is one of the few deciduous conifers found growing in Britain. …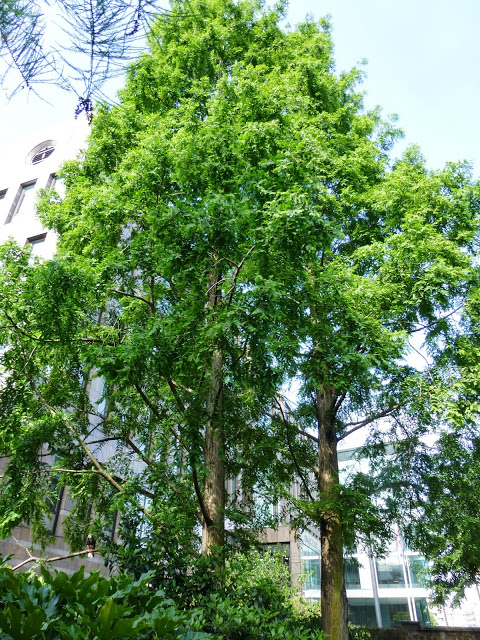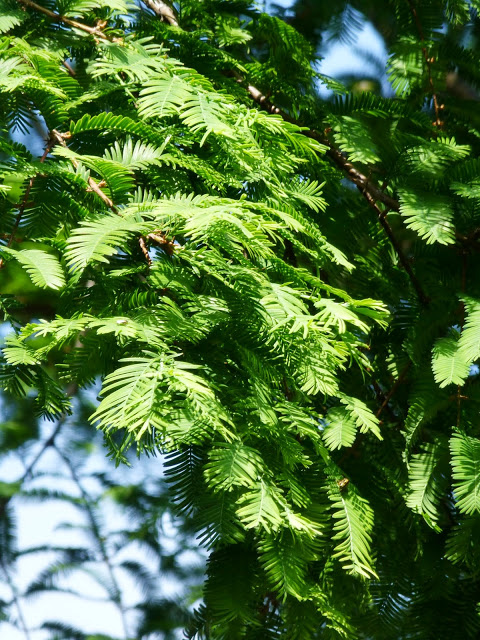 The second is this lovely gift from Japan …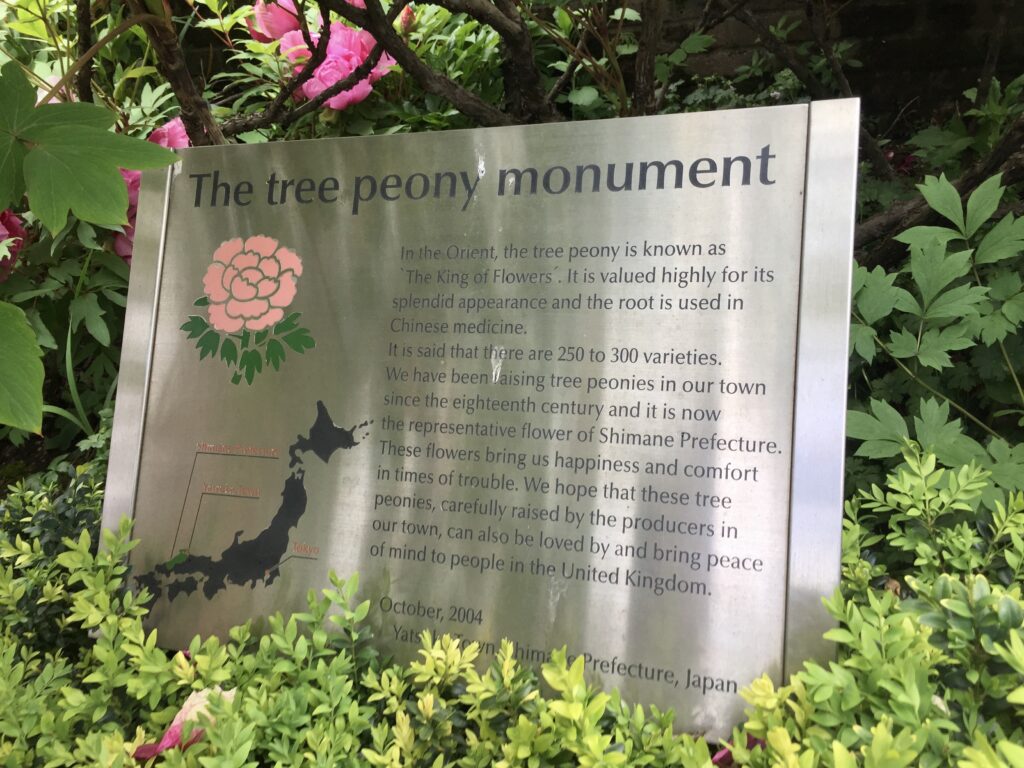 Here are some of the images I took on a miserable, cloudy 2nd May. The colours quite cheered me up …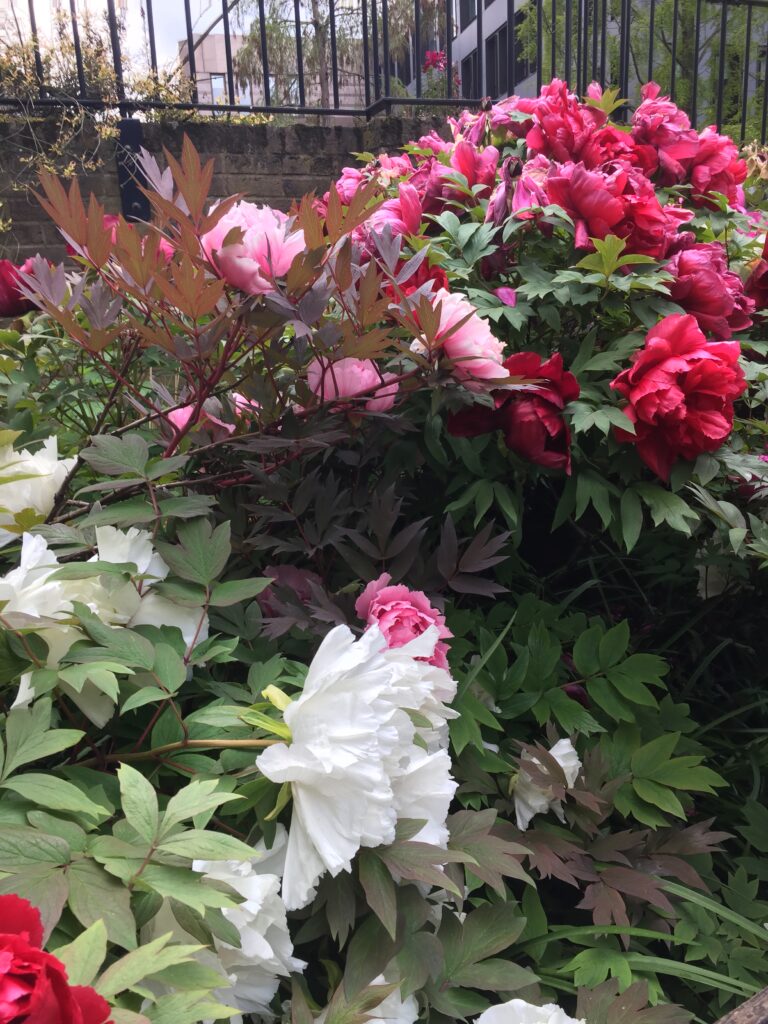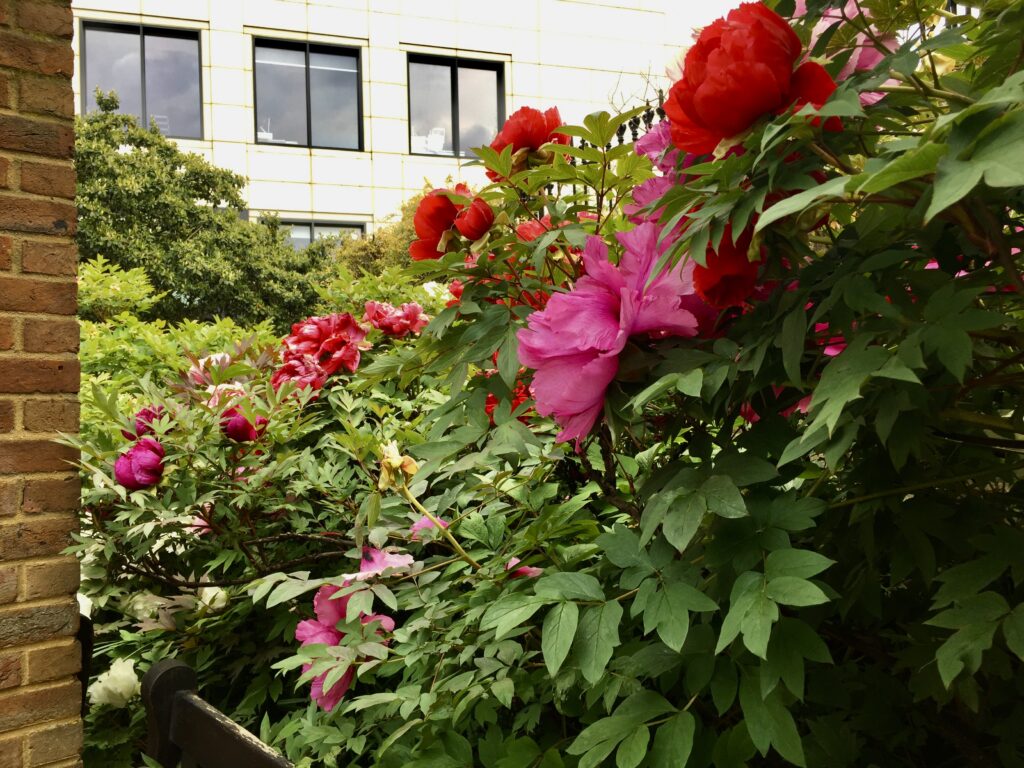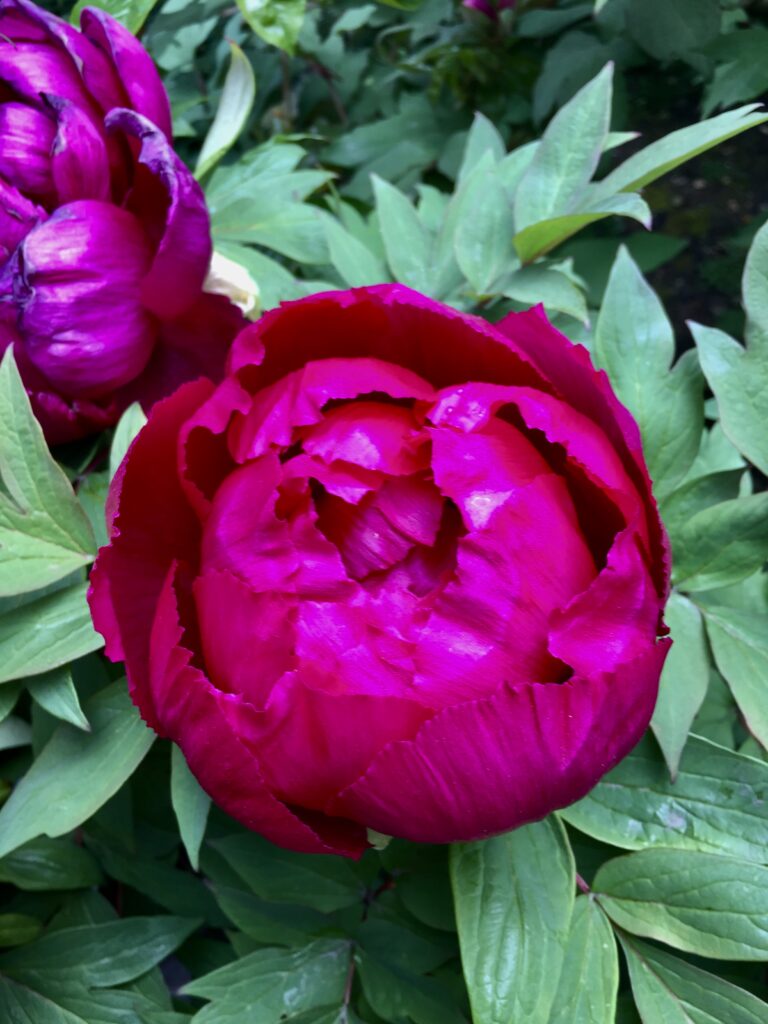 There's a pretty line of Silver Limes in Festival Gardens (EC4M 8AD) …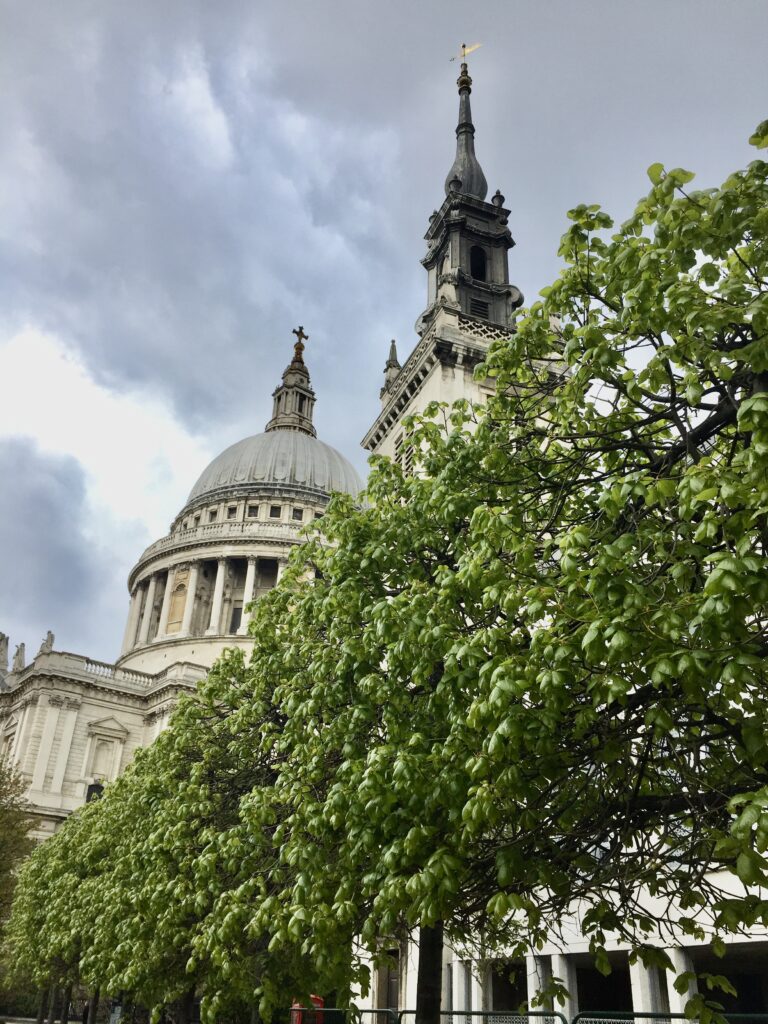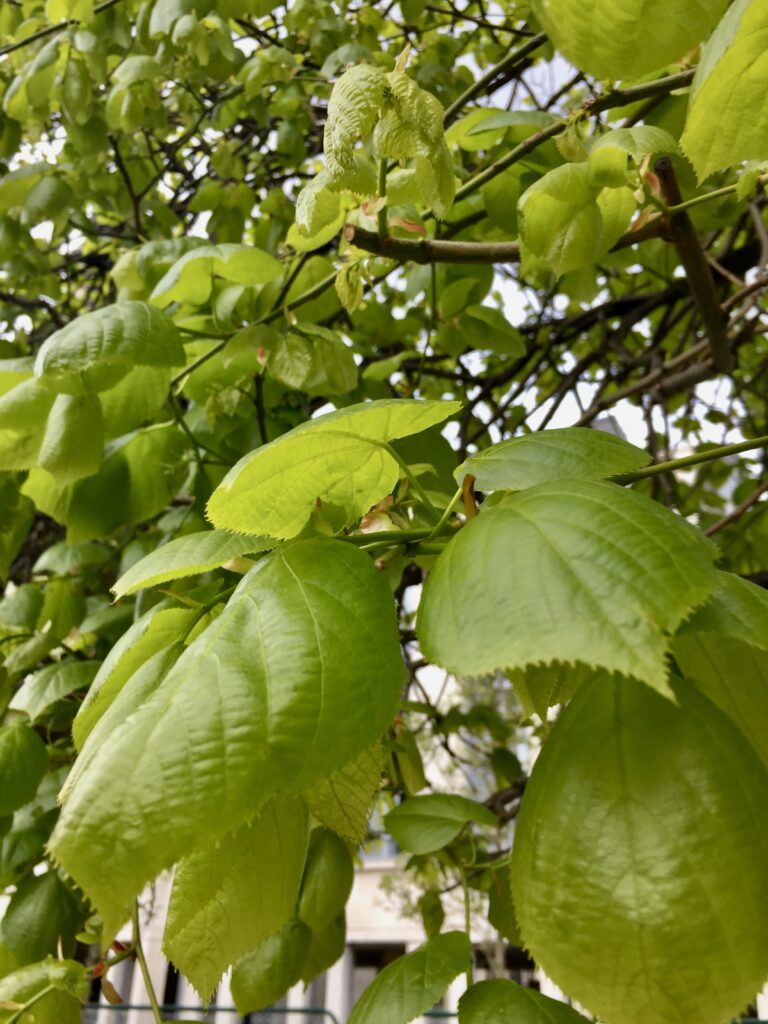 Nearby, the wonderful team of City gardeners have been hard at work …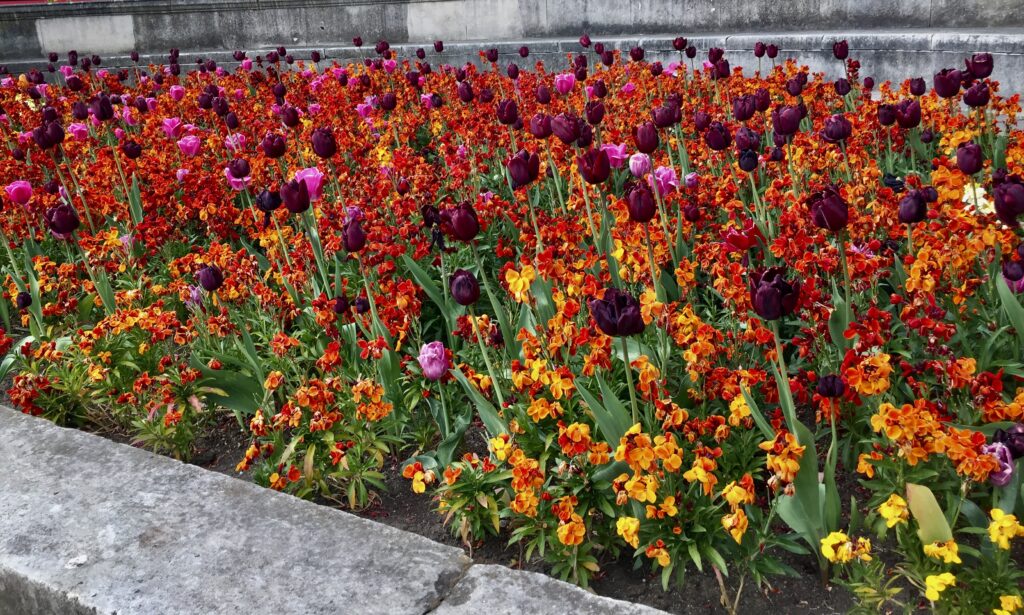 As they have been outside St Paul's Underground Station …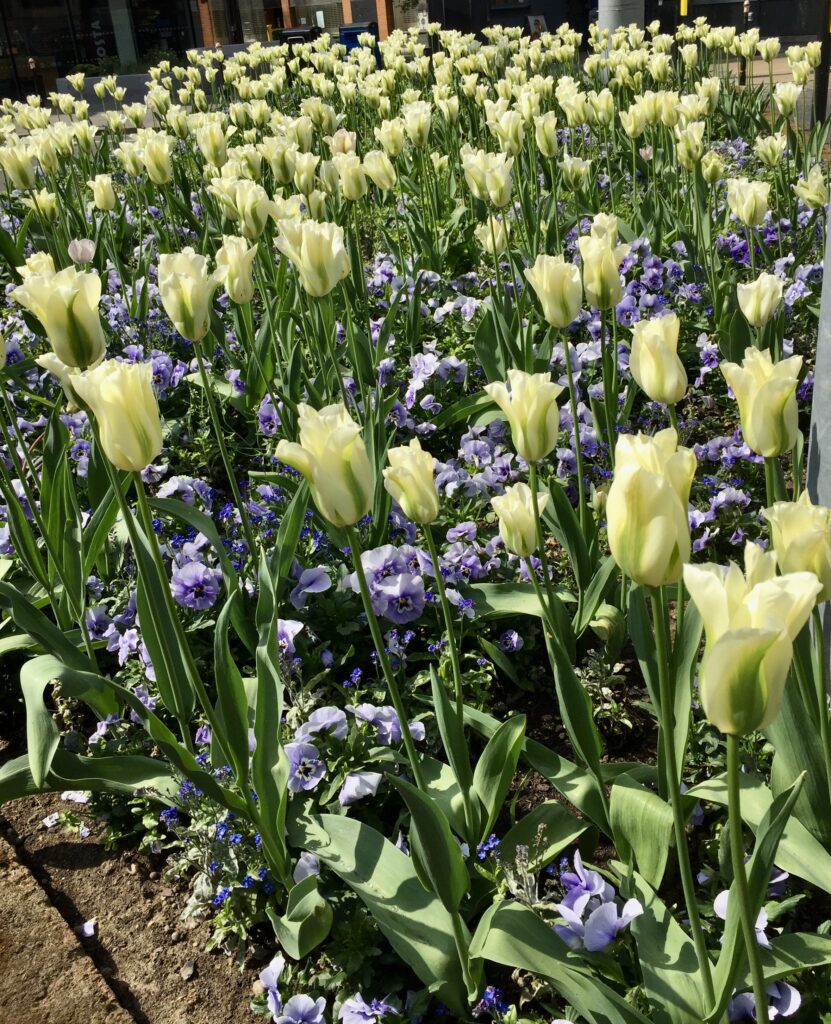 And on Aldermanbury …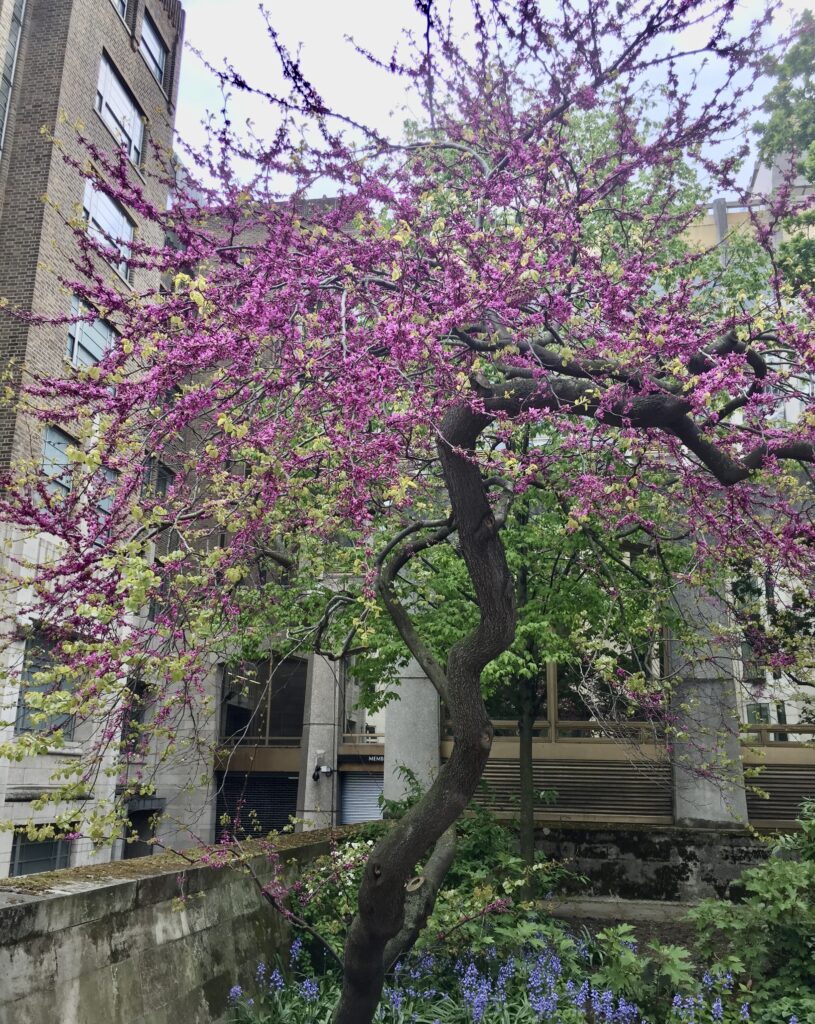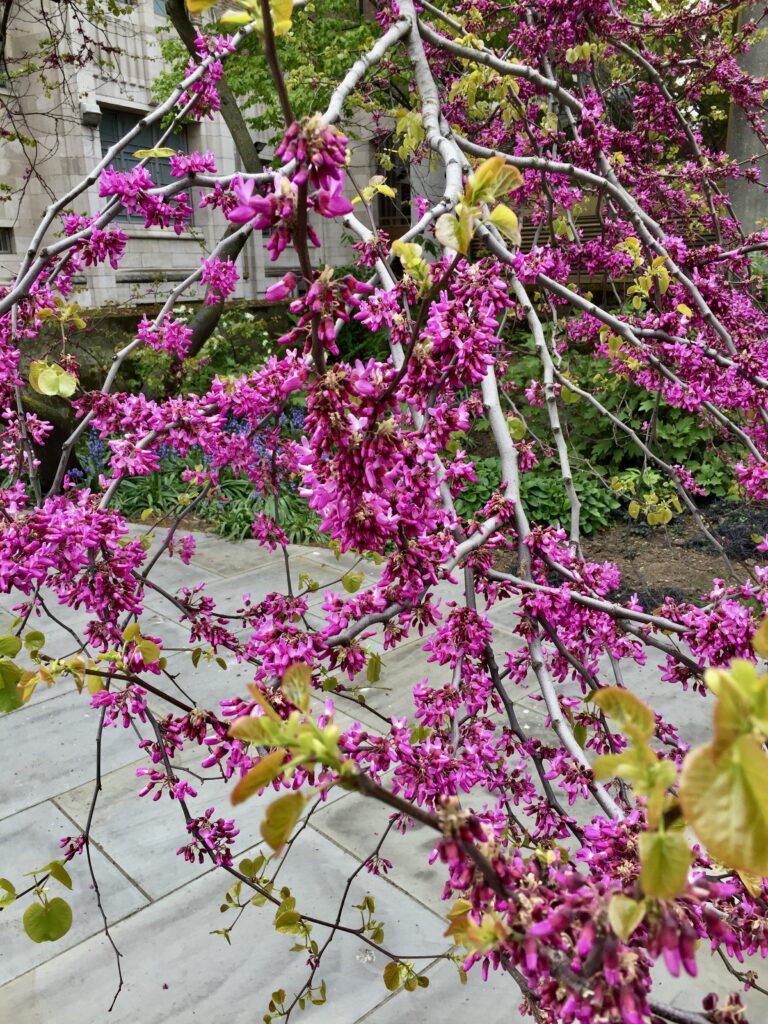 I call this 'the rogue tulip' …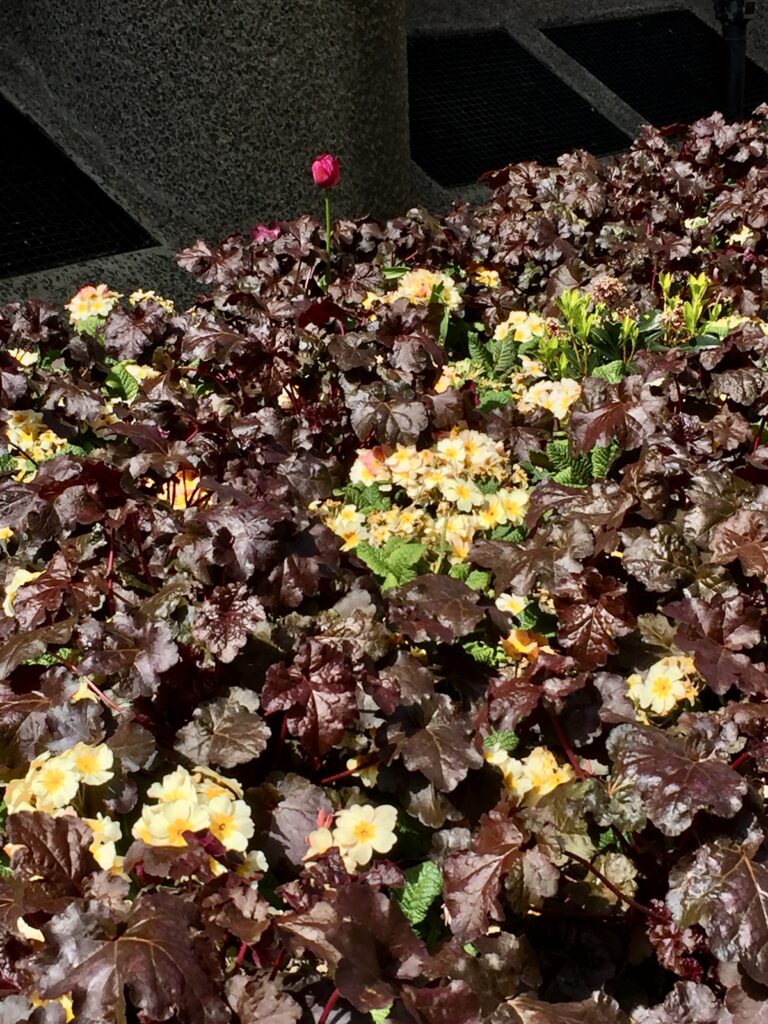 It's in the flower beds on Silk Street outside the entrance to the Barbican.
Funnily enough, there was one there last year as well …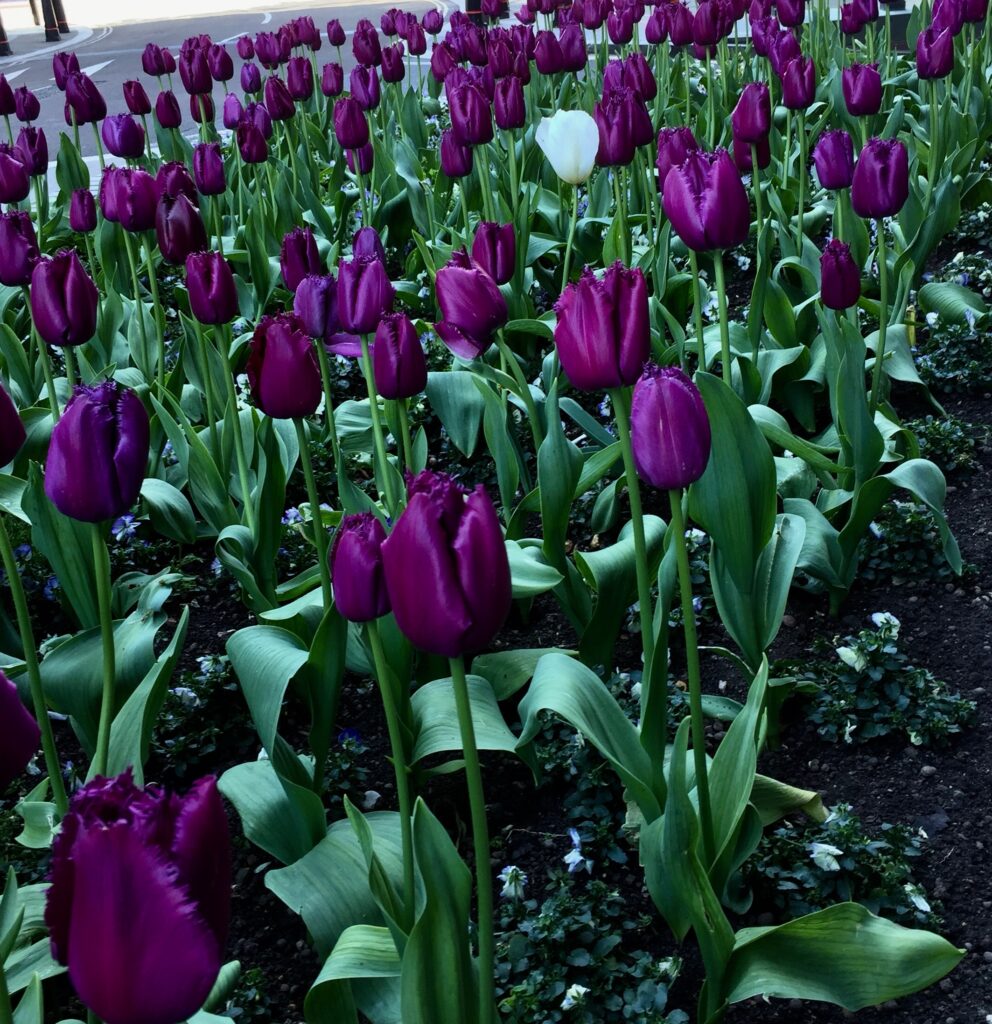 And finally, the medical procedure. In a quite new City garden a pair of forceps clasp a bladderstone …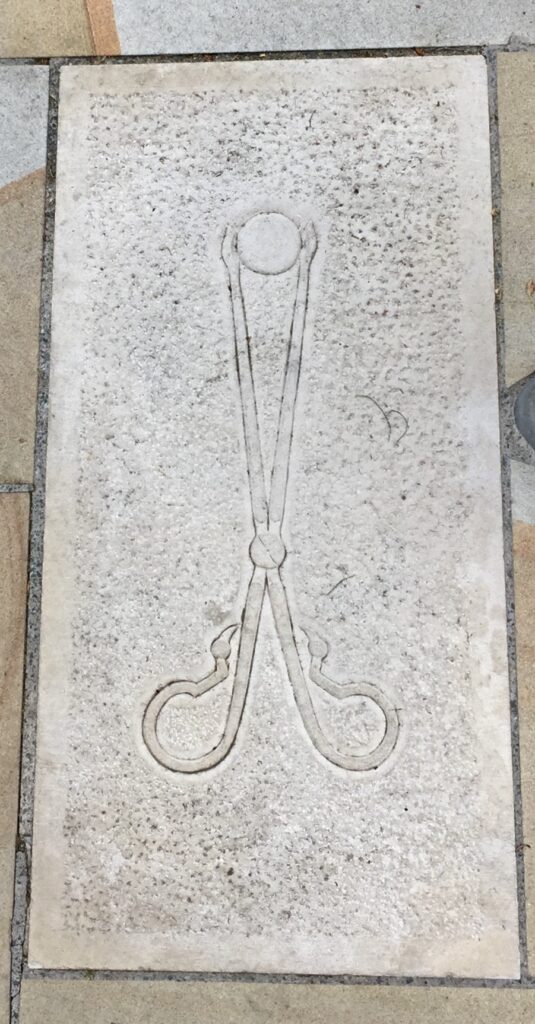 There's also a drawing of a flea as seen through a microscope …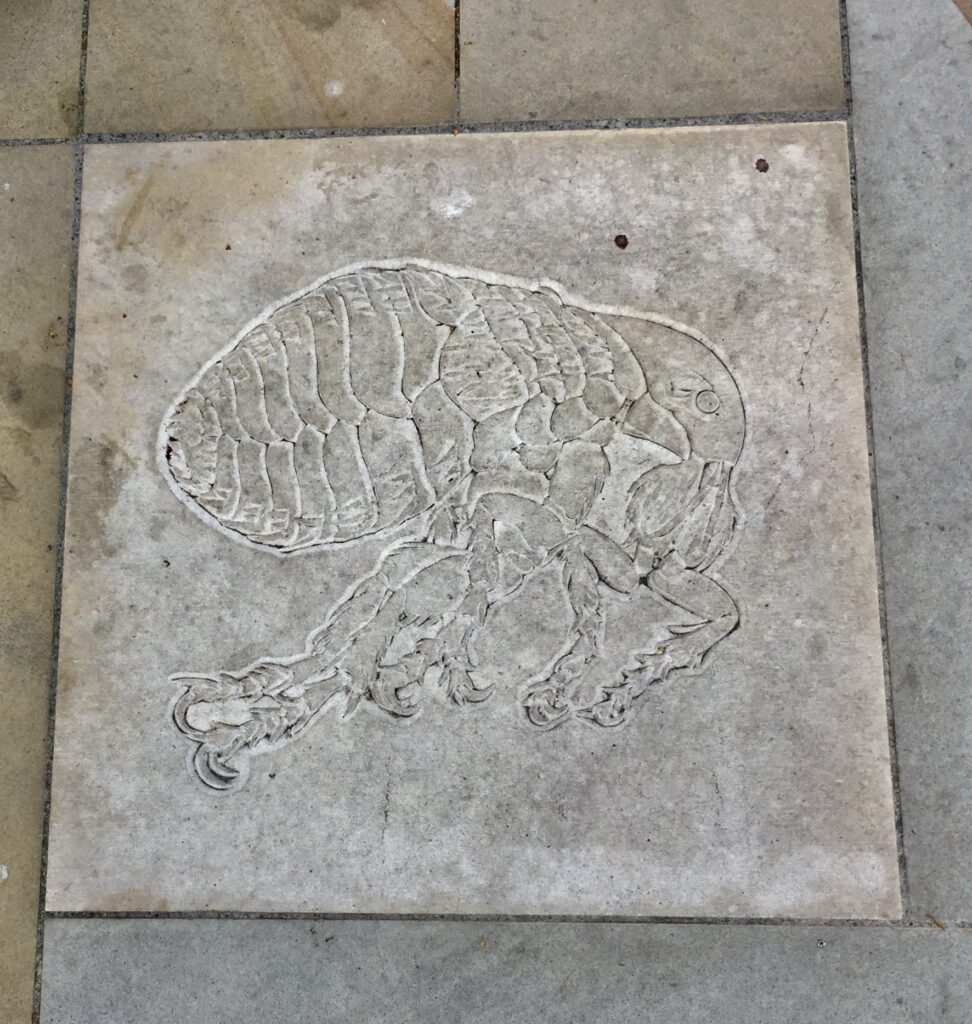 The garden is dedicated to a famous Londoner and I shall write more about it next week …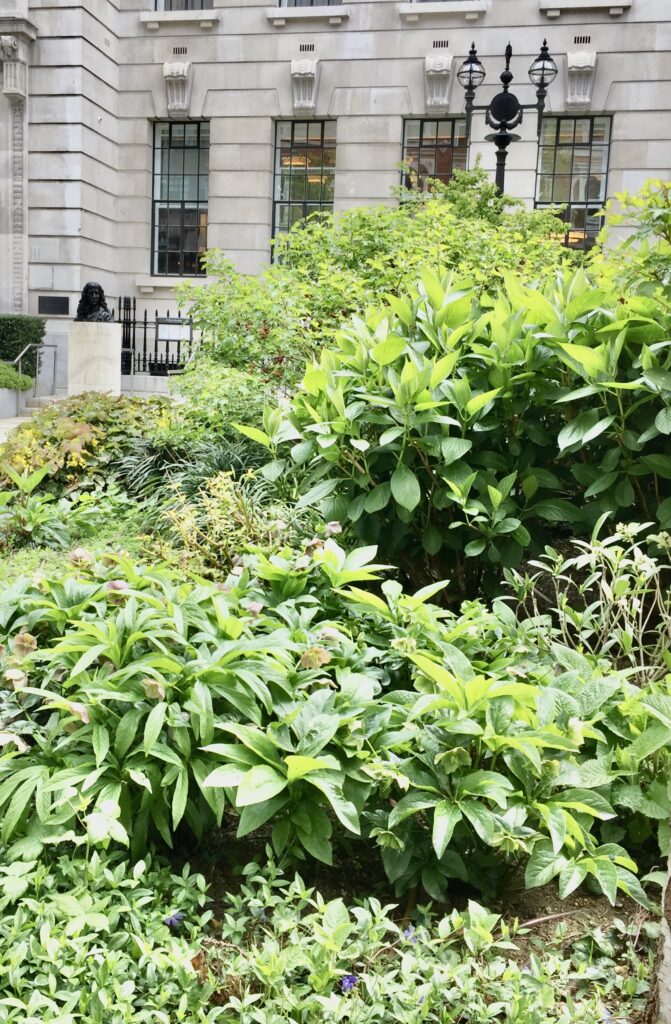 If you would like to follow me on Instagram here is the link …