I love Christmas, and one of its features that I like best is the efforts made in the City to celebrate the season using lights and trees.
I must admit, I was a bit worried that this year would be a bit of a disappointment in view of the fact that significantly fewer people are travelling here for work or leisure. However, this was not the case and I have been wandering around taking in the work organisations have put in to cheer us up and this week's blog aims to recognise their achievements.
I'll start outside one of my favourite places, St Paul's Cathedral …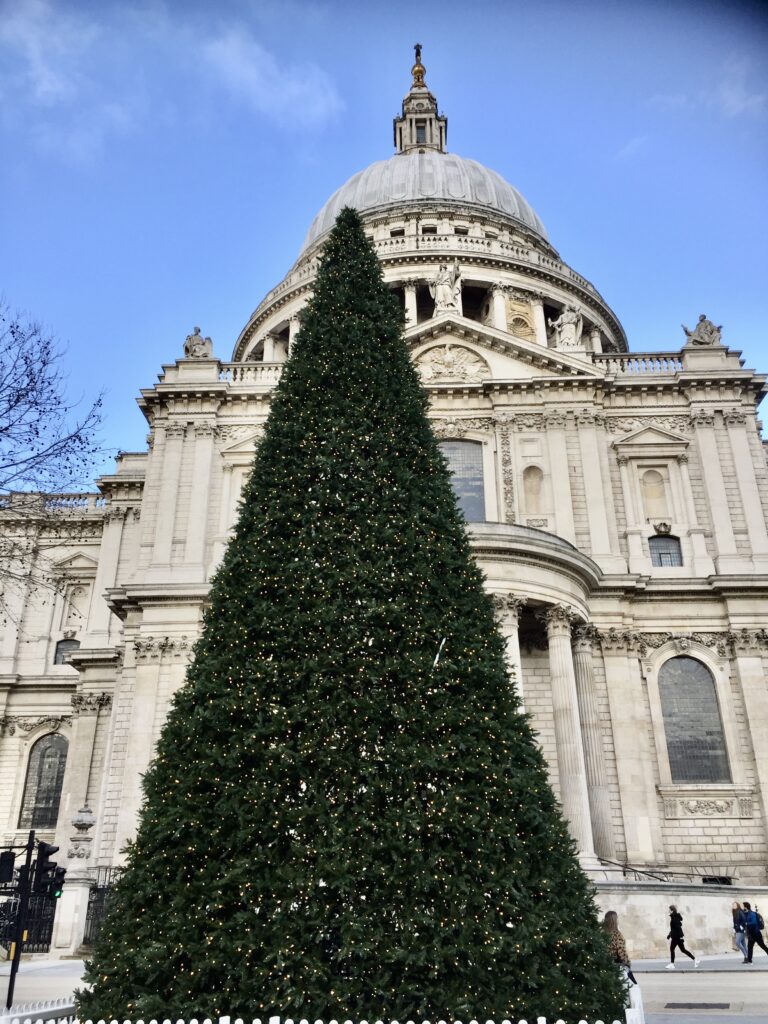 Thousands of little lights are embedded in Christmas tree foliage attached to a cone-shaped infrastructure.
One New Change has done a great job with ceiling lights …

And a magnificent 'tree' …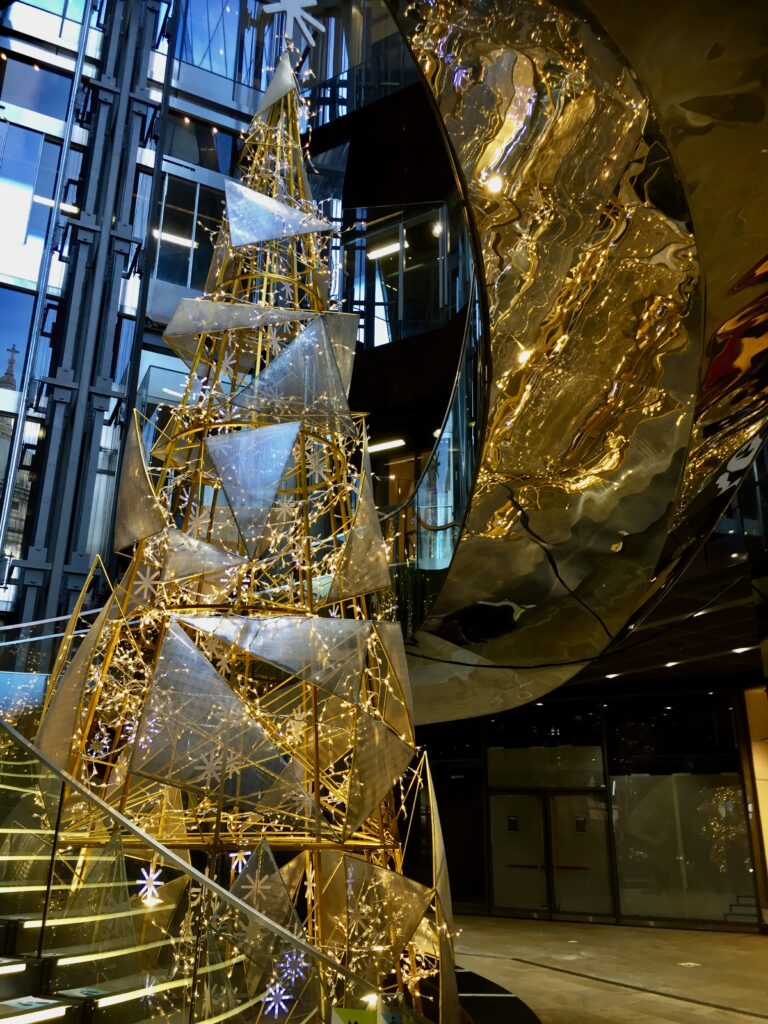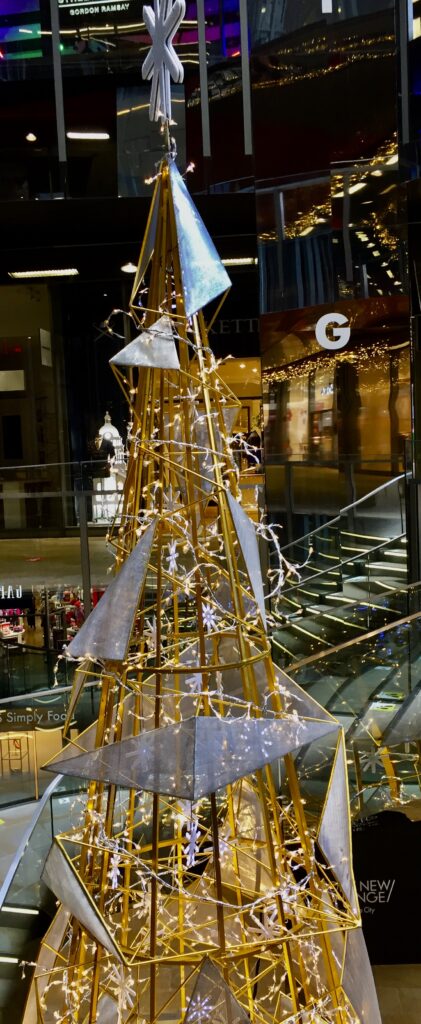 If you're going to advertise Covid tests you might as well make the message more cheerful by surrounding it with decorations …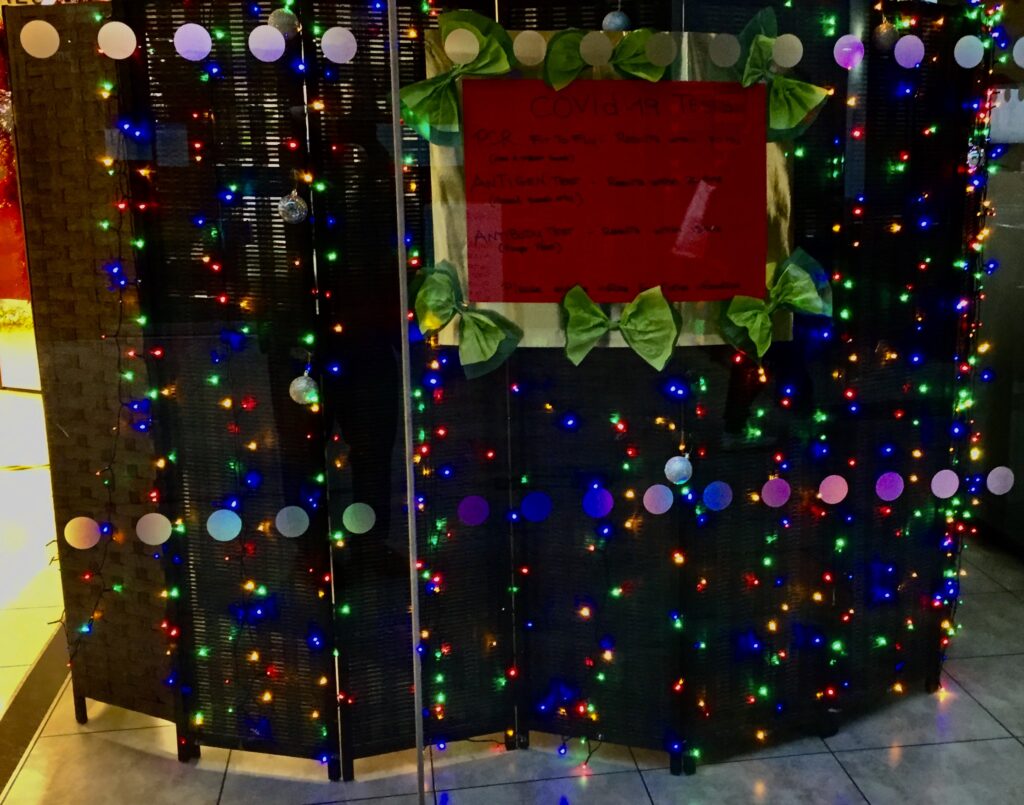 Moor House on London Wall seen from the Barbican Highwalk …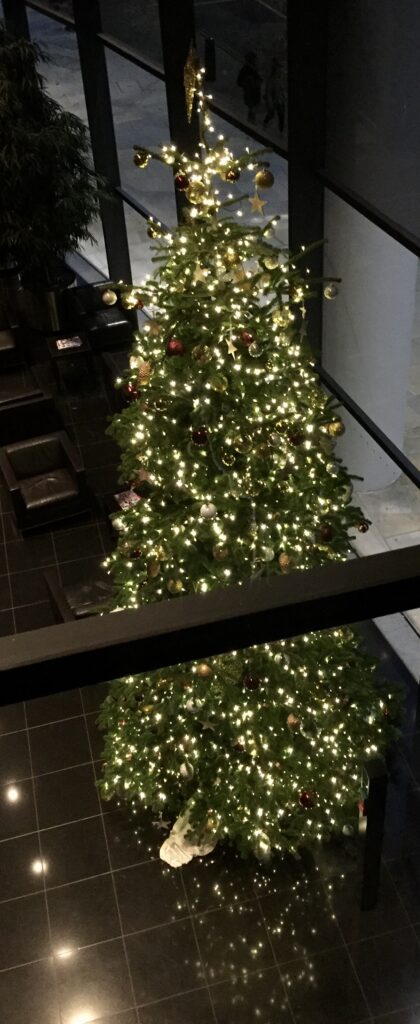 The Dion Bar and Restaurant at St Paul's has put together a nice display …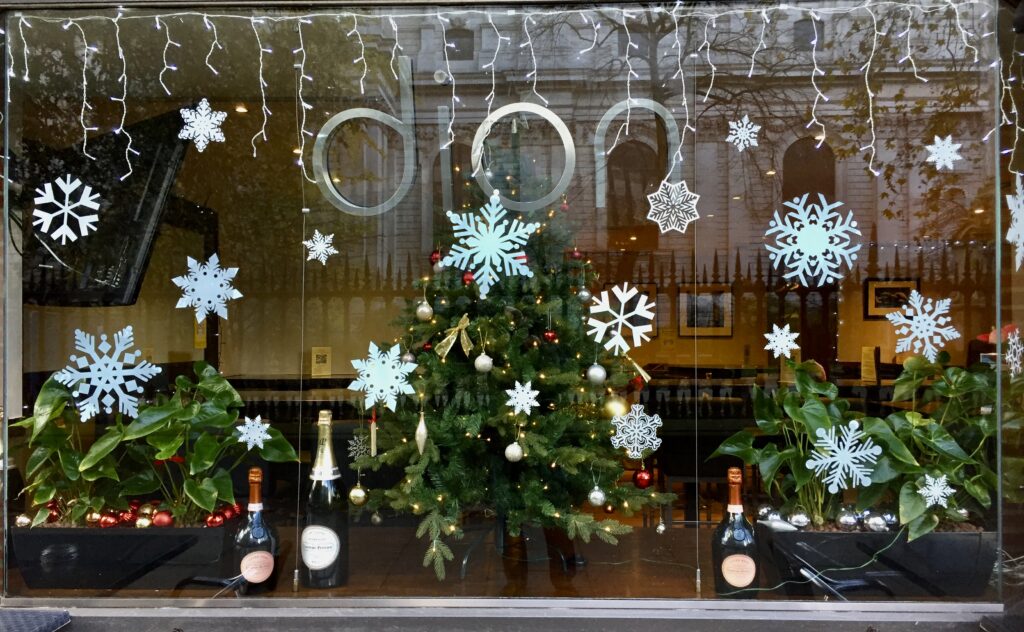 'Welcome to 88 Wood Street' …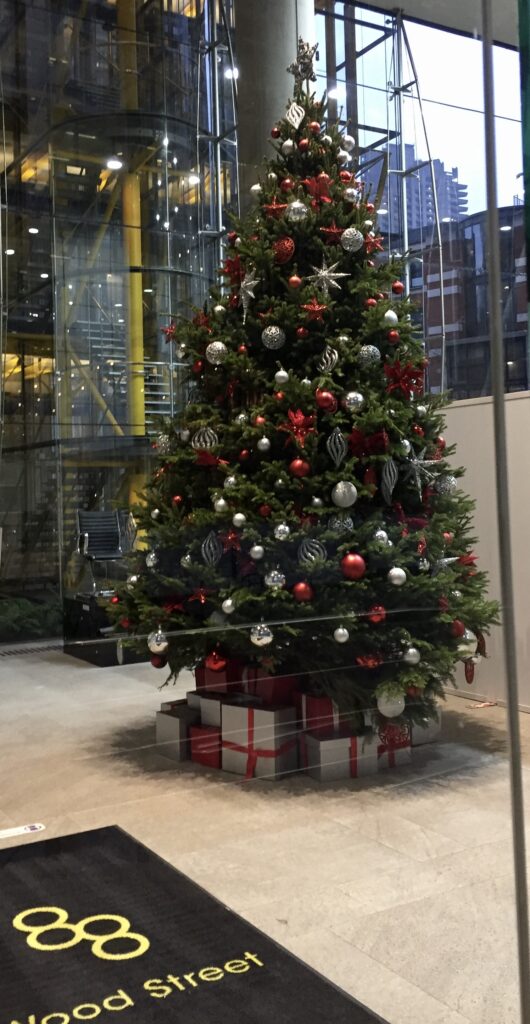 This one cheers you up when you go shopping …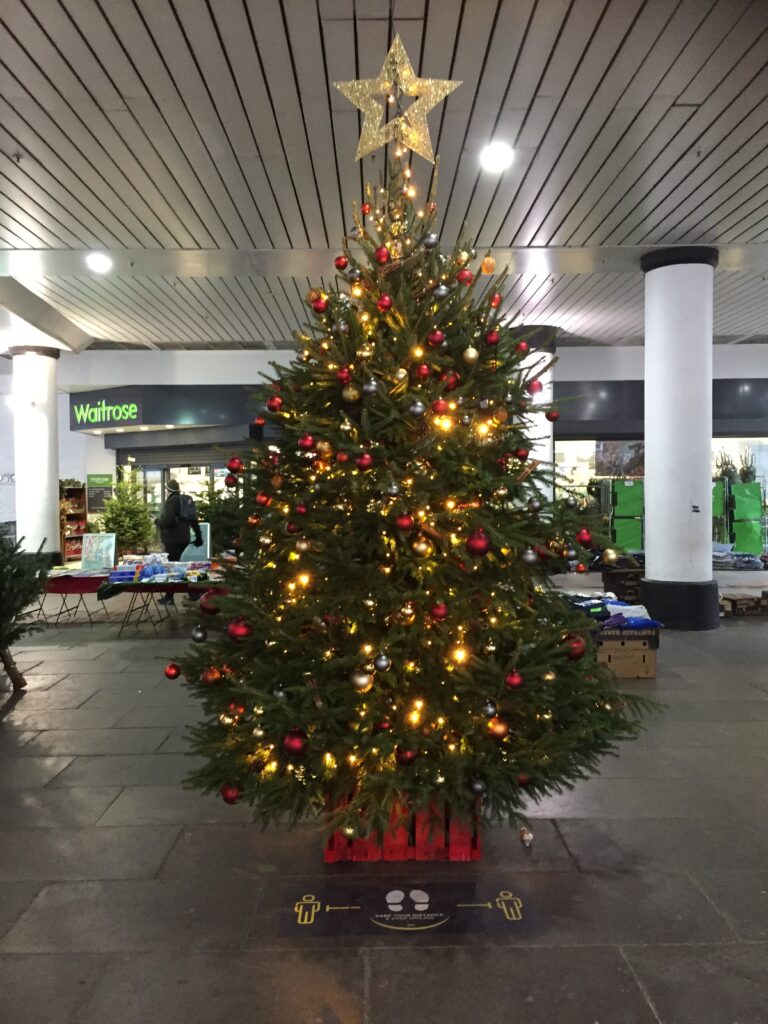 The folk at 5 Aldermanbury Square have gone to town with four trees, these are two of them …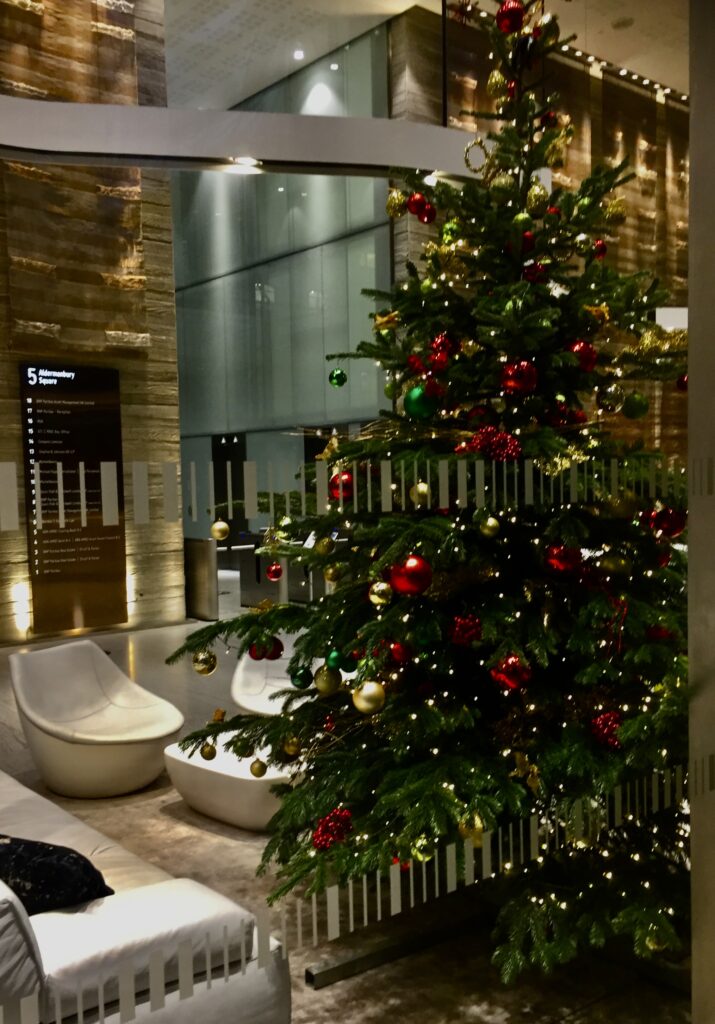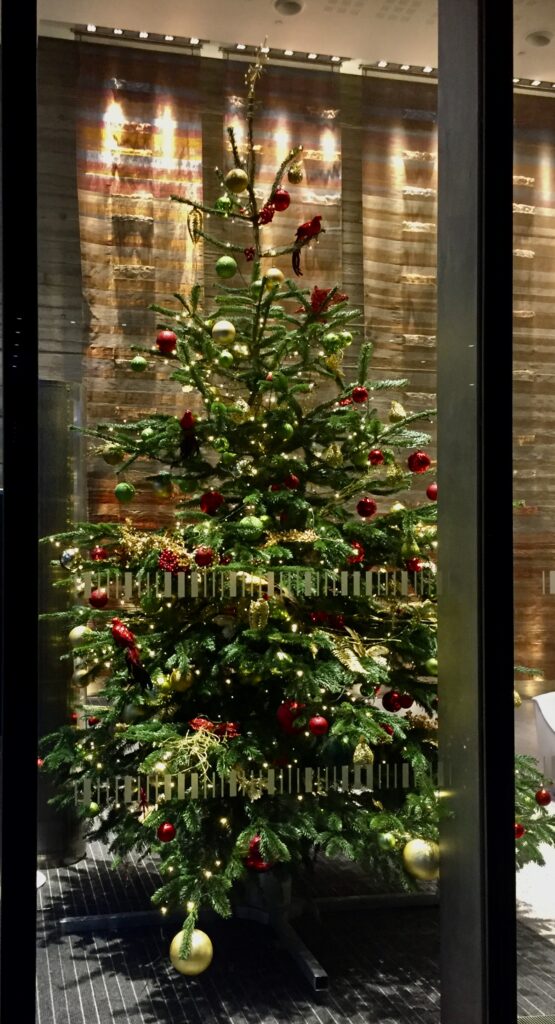 I like this display too …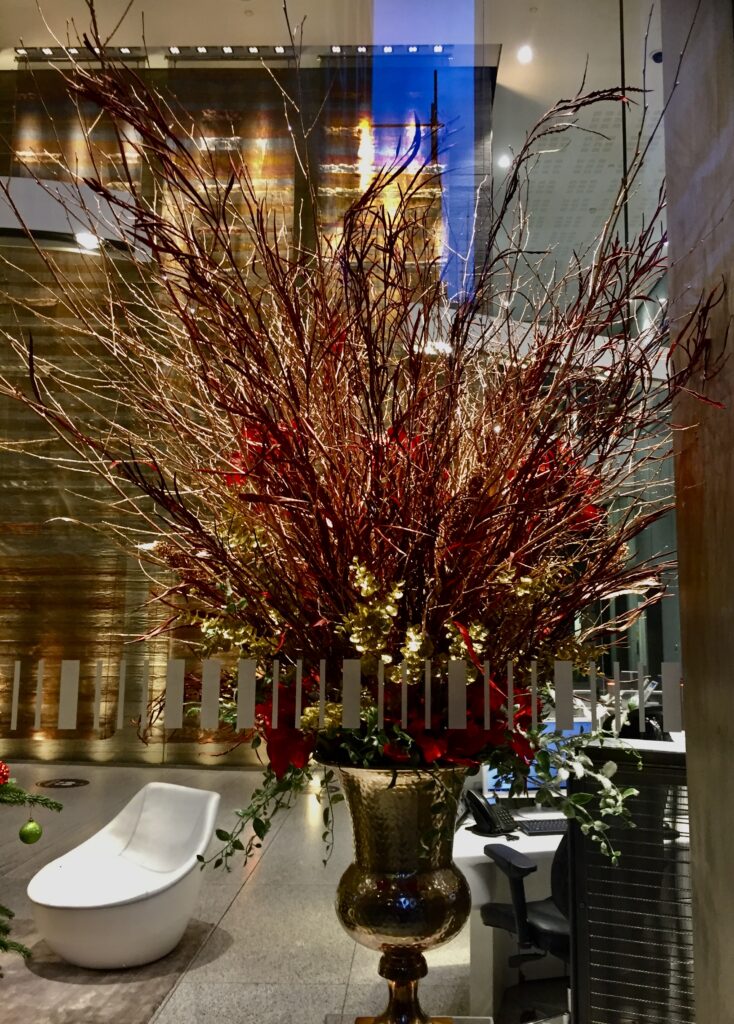 Look at that seat on the left. There must be a company that specialises in manufacturing 'odd looking uncomfortable seats for Reception areas'. This is the 'Victorian bathtub' look.
Trees always appear nicer if there are a few parcels scattered around their base. This one is at number 10 Gresham Street …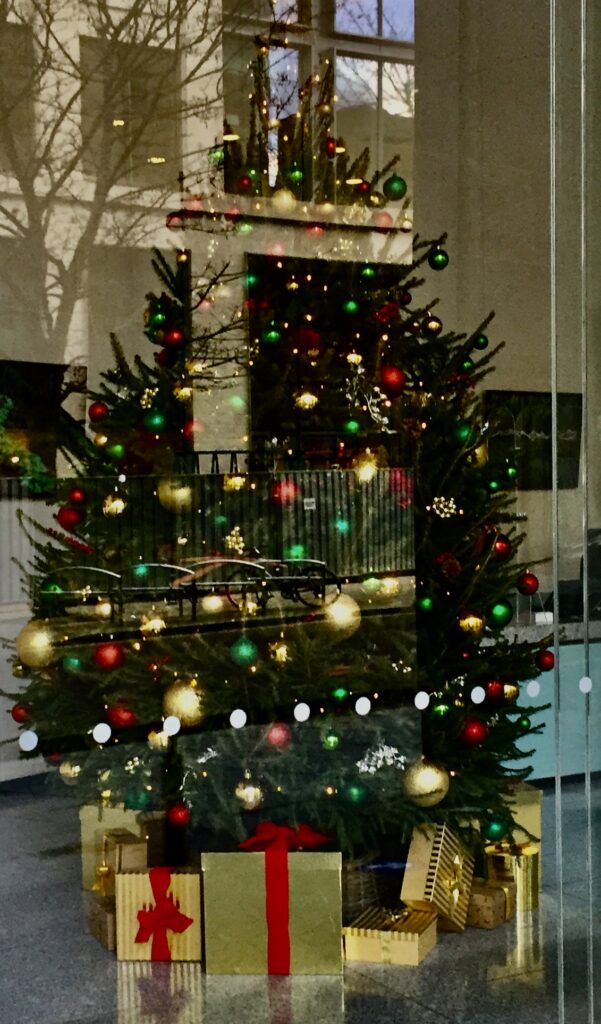 I thought this new Reception area at 91 Gresham Street looked very smart, even though their tree is a bit tucked away at the back on the right …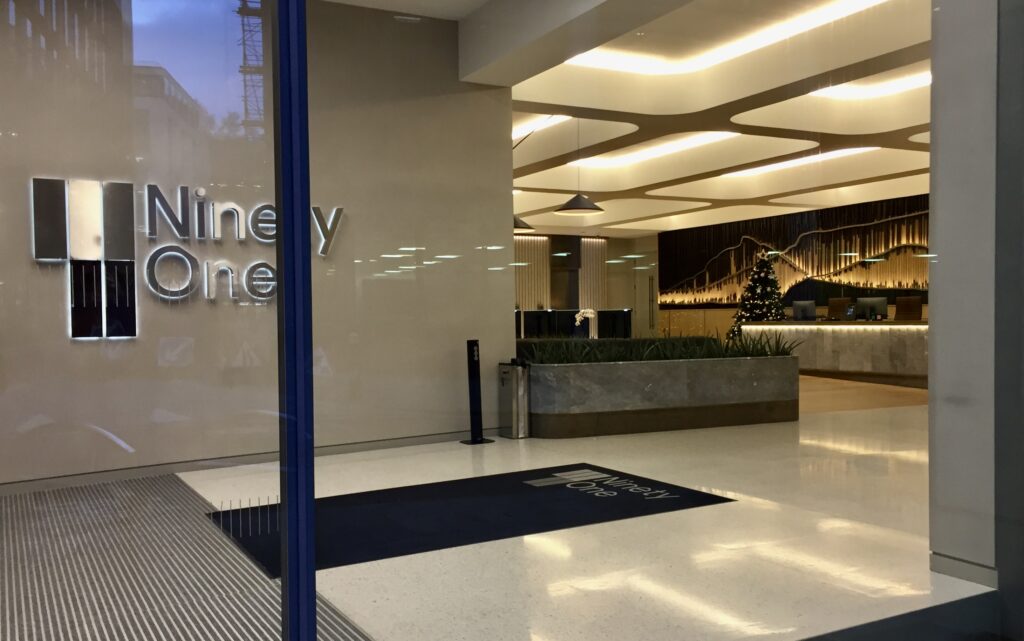 This one at City Point looked a bit sad, standing on its own with no other furniture …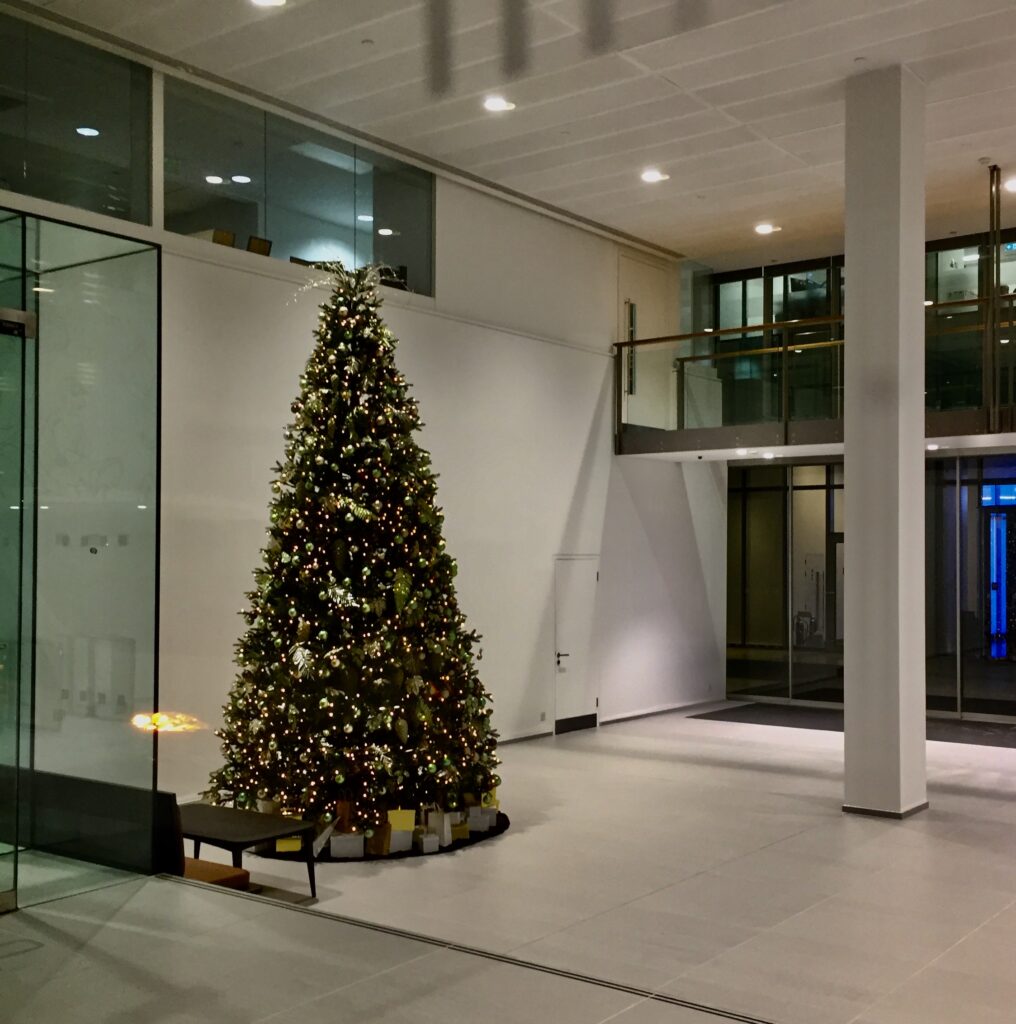 The Shard is currently blue in honour of NHS workers …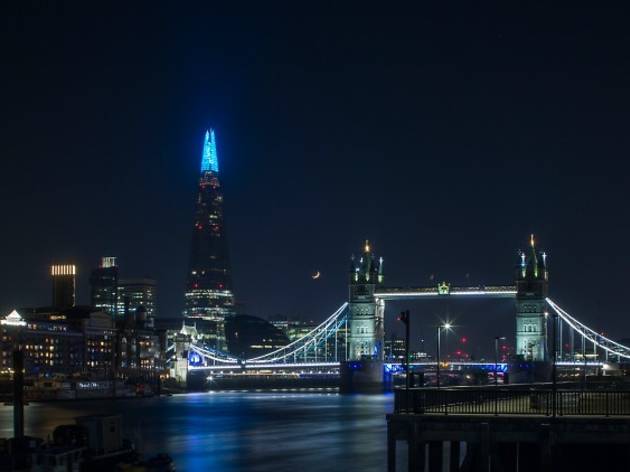 I think this will change tomorrow (Friday 11th) to a more traditional display.
And finally three from the Barbican Estate. Reception at Cromwell Tower …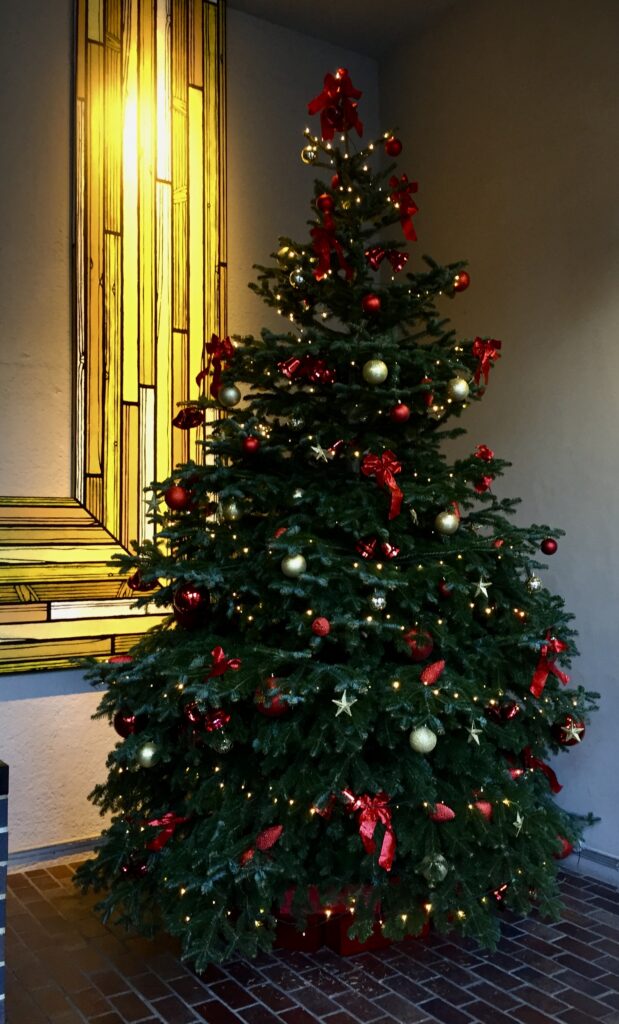 At Lauderdale …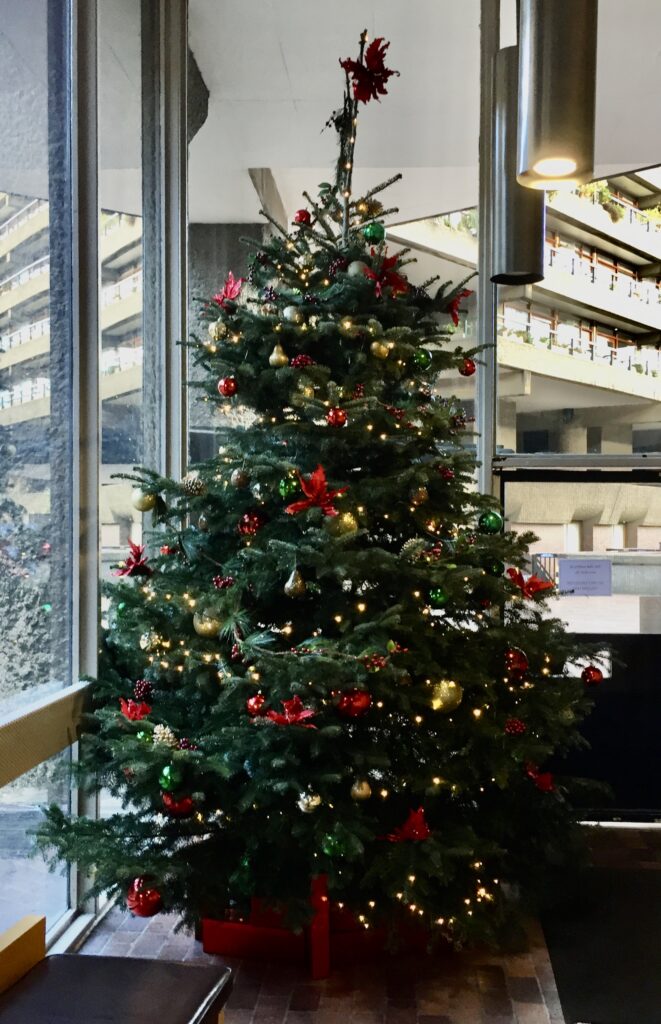 and at Shakespeare (I love the little figures) …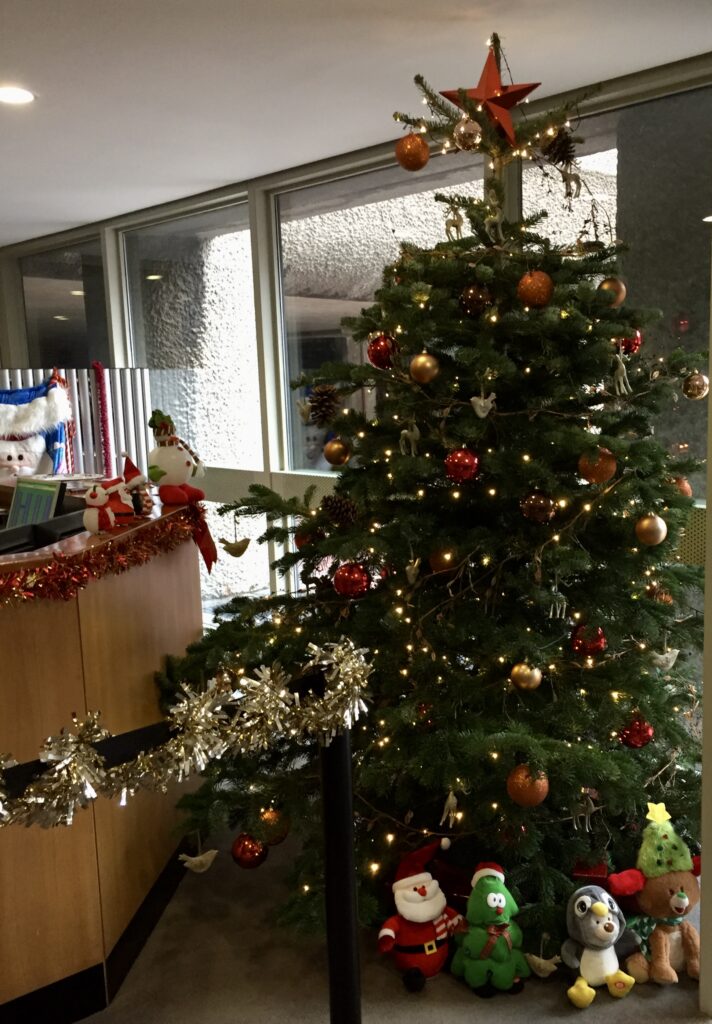 Have your thinking caps ready because next week's blog is the CHRISTMAS QUIZ!
If you would like to follow me on Instagram here is the link …