Writing this blog has led me to research some pretty unusual things and doorknockers must rate highly on the list.
What prompted my interest were the hands I encountered when I was wandering around the elegant houses on Elder, Fournier, Wilkes, Folgate and Princelet Streets. The area is well known as where Huguenot and other master silk weavers set up in business when they fled persecution in the late 17th century. Door knockers shaped as women's hands proliferate, this one is wearing a bracelet …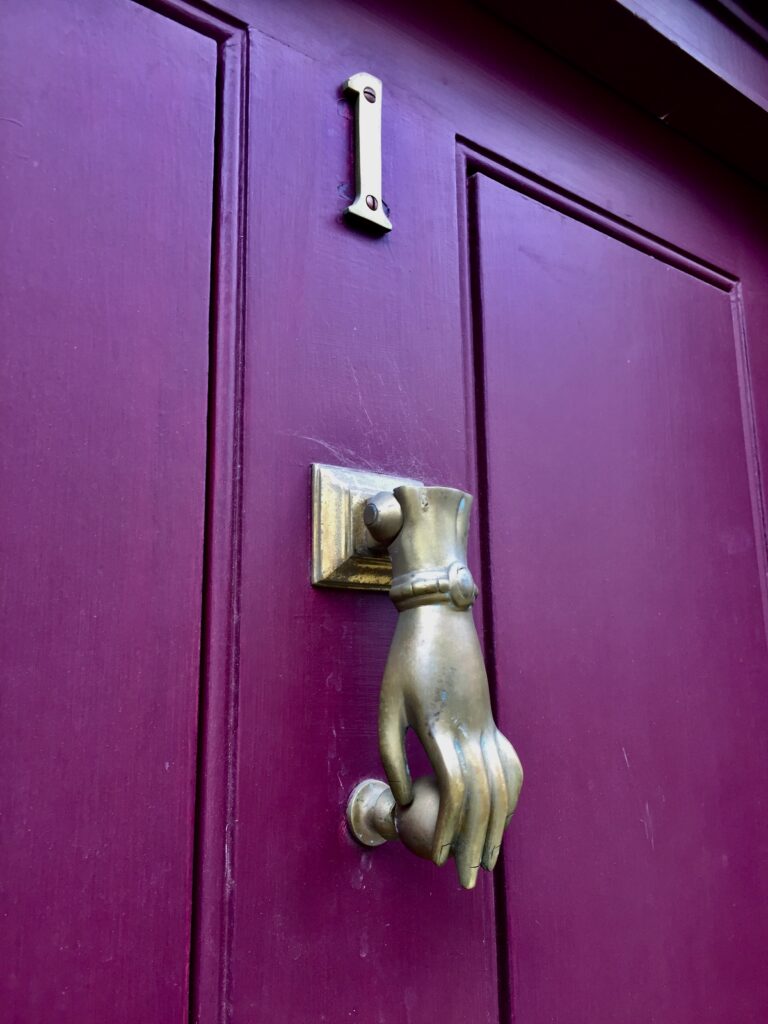 Some are older and more worn than others …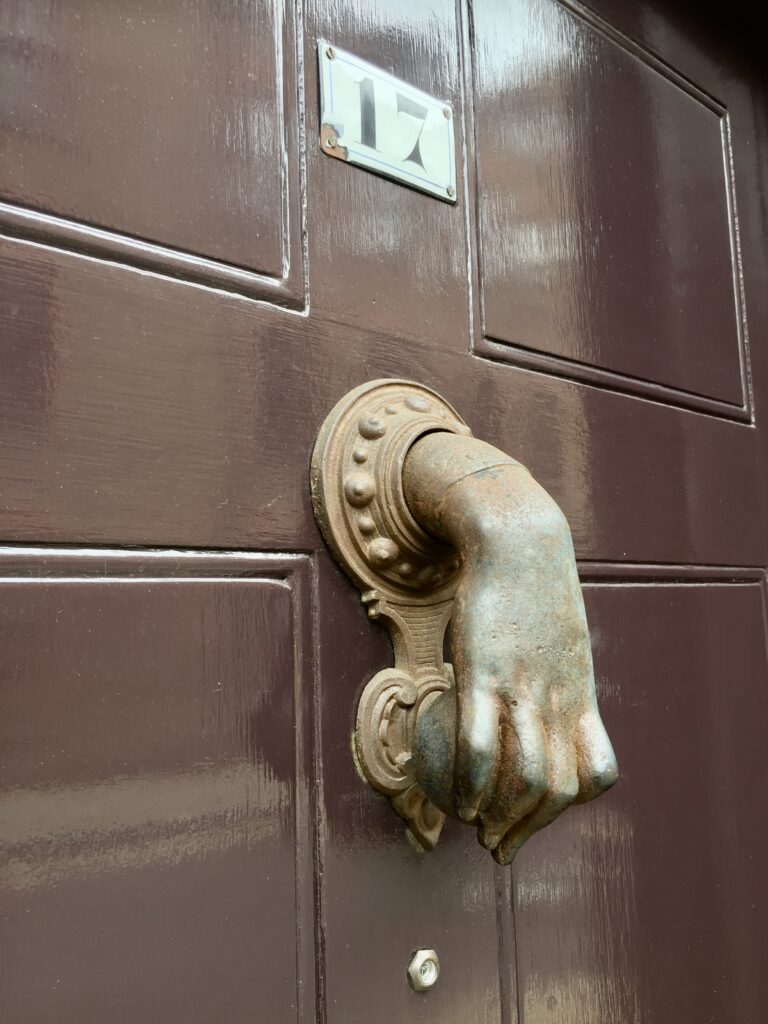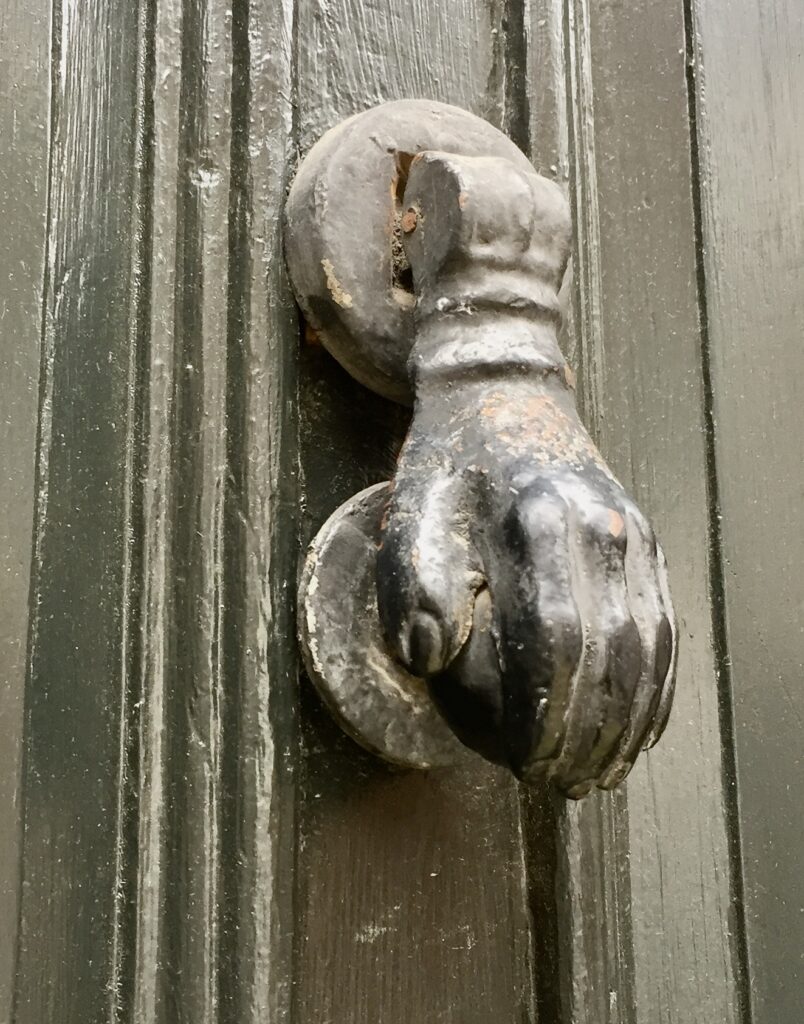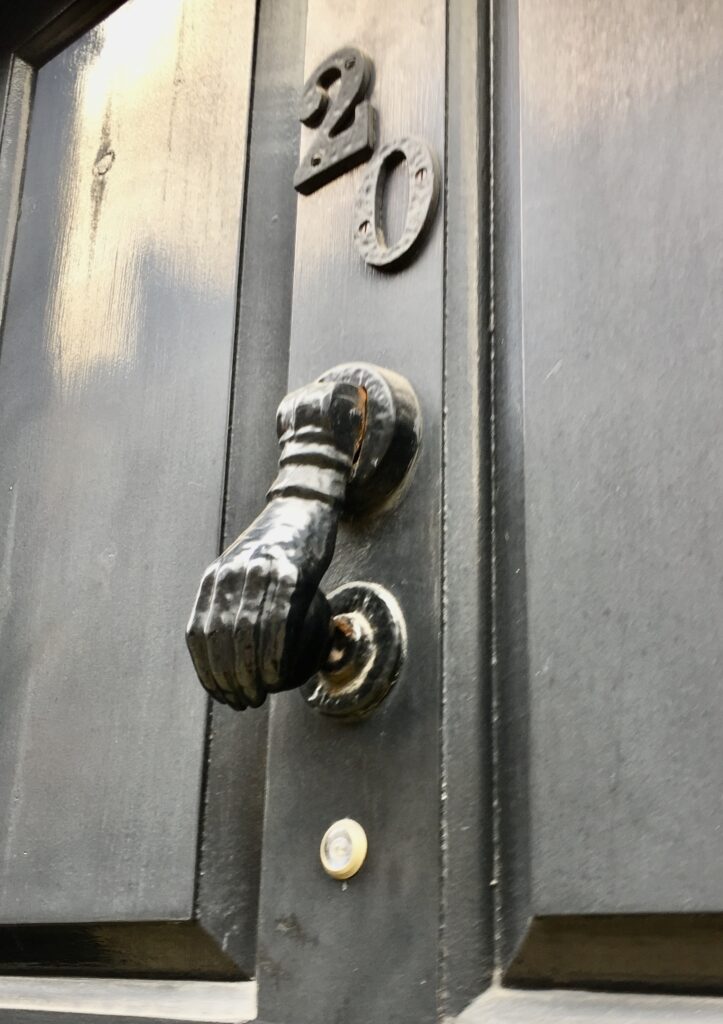 These three are emerging from a lacy cuff and all are wearing a ring. In the second two the bracelet surrounds the cuff …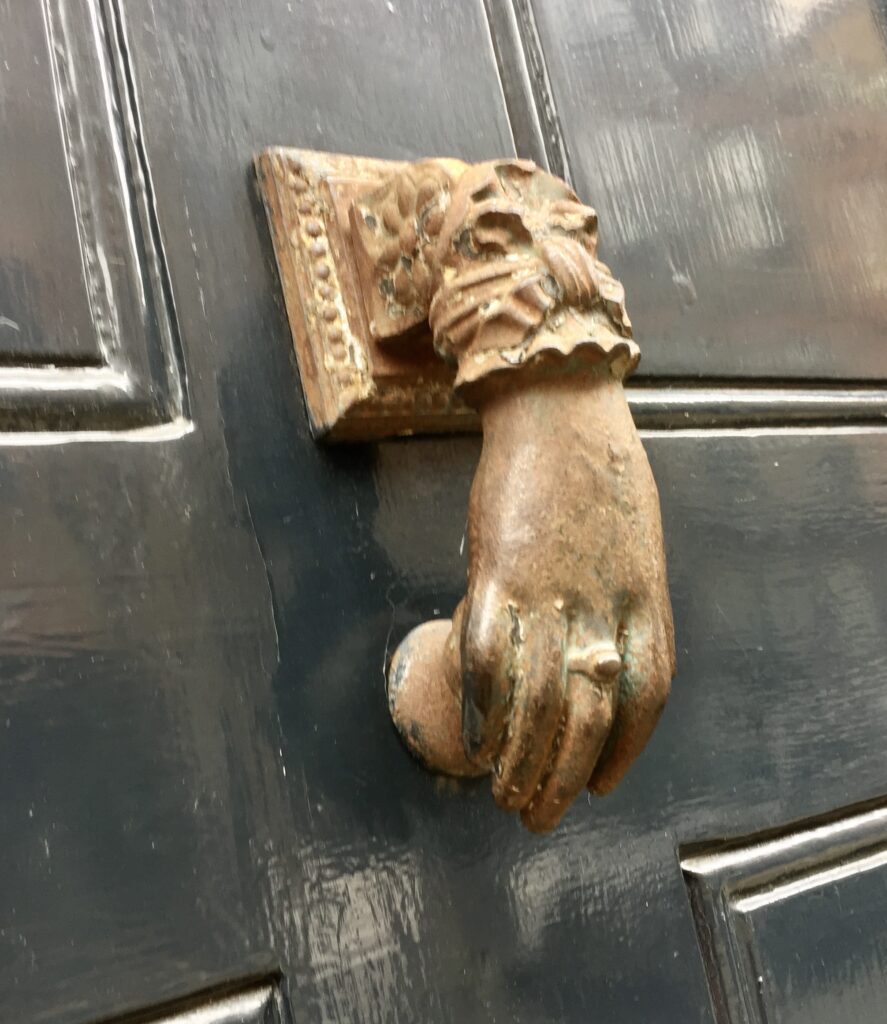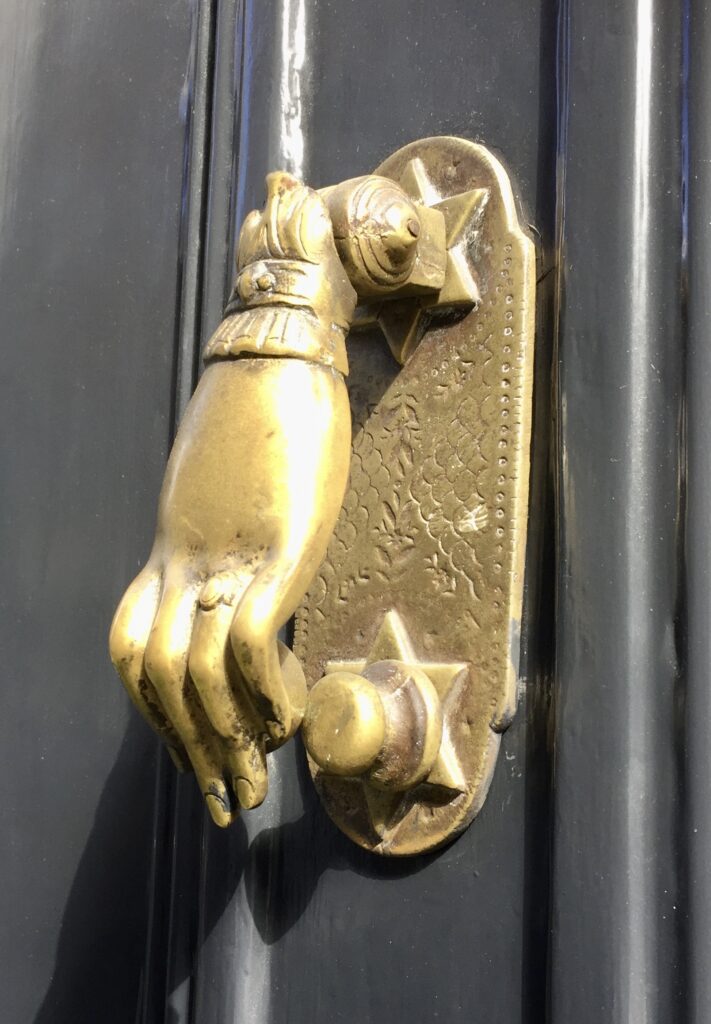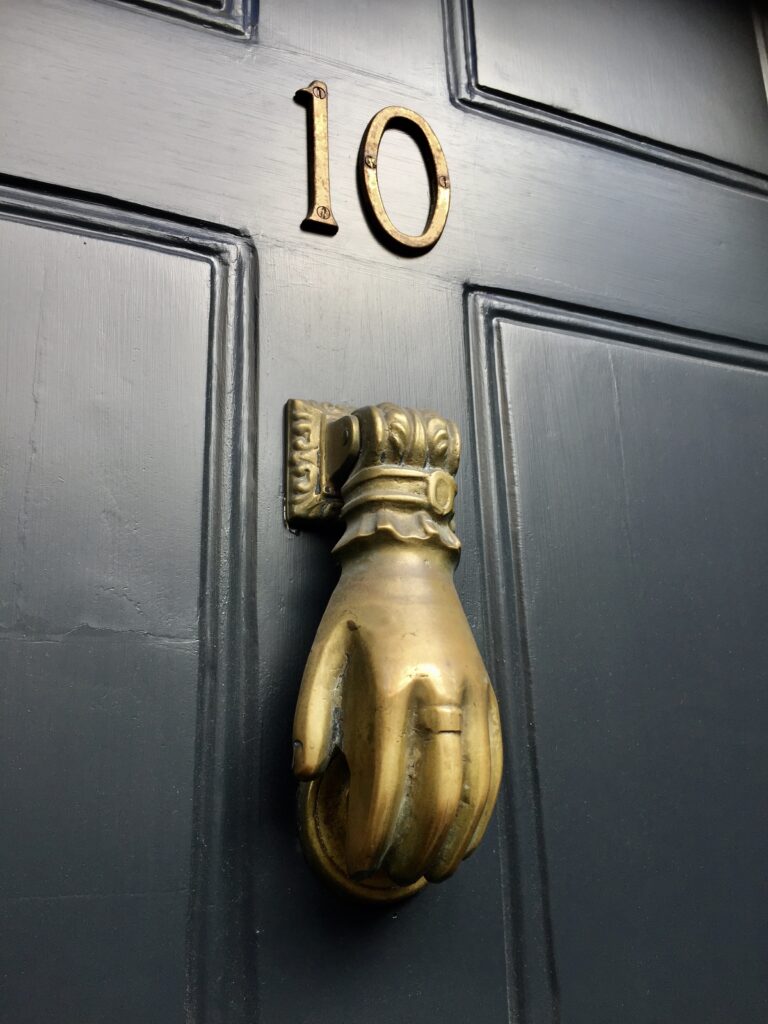 This one is on a door that has become a piece of artwork …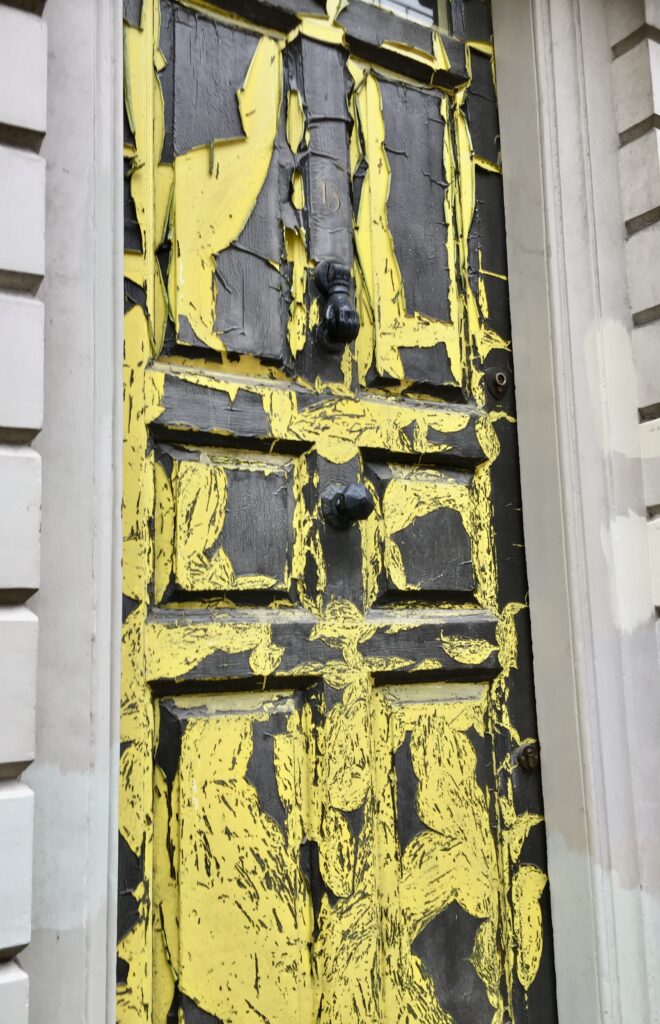 Door knockers are still being manufactured today and researching the origins of their design has been a bit tricky because most of the published history appears on sales sites. Manufacturers may have a bit of a vested interest in making their wares as intriguing as possible.
Anyway, the consensus seems to be that the hand is the Hamsa, or Hand of Fatima, a symbol of protection which originates in Islam (Fatima was a daughter of Mohammed) but has since been adopted by Judaism and Christianity to ward off evil forces.
Incidentally, I only came across one man's hand but it belonged to a very famous person. Known as a 'Wellington', it was invented in 1814 by David Bray, a London ironmonger. His sales pitch was that it represented …
The Hand of our immortal Hero grasping the Wreath of Victory, and the Baton of Field Marshal, as being the highest rank that can be conferred on military fame: the Lion's face represents British valour overpowering the arms of Tyranny and Usurpation.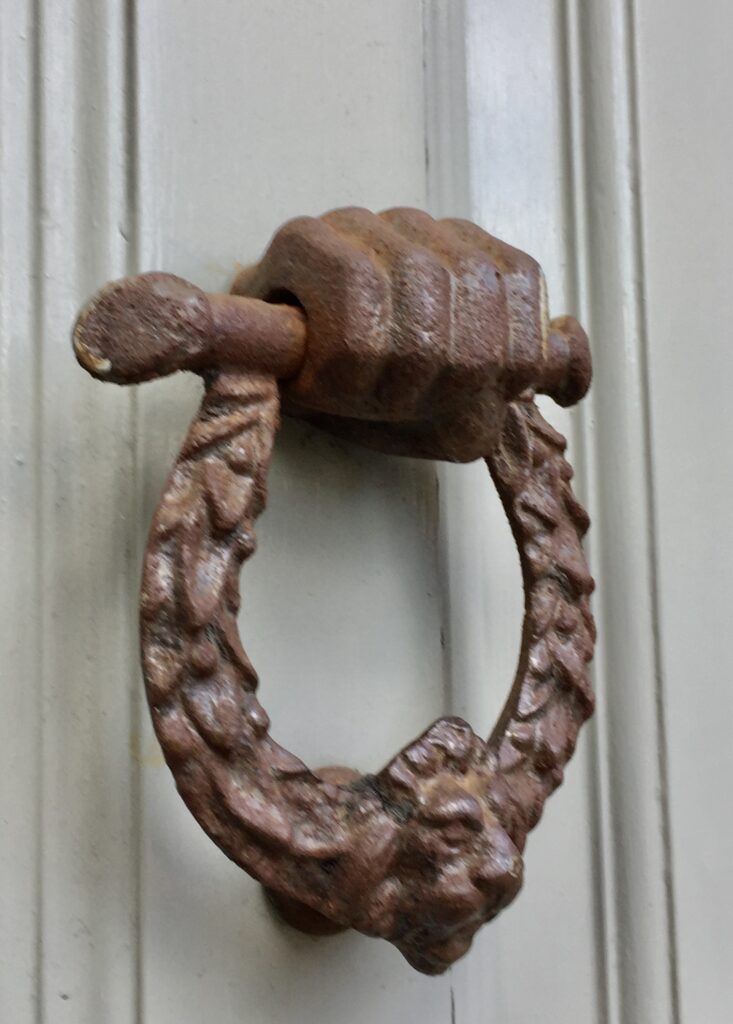 Another 'Wellington' …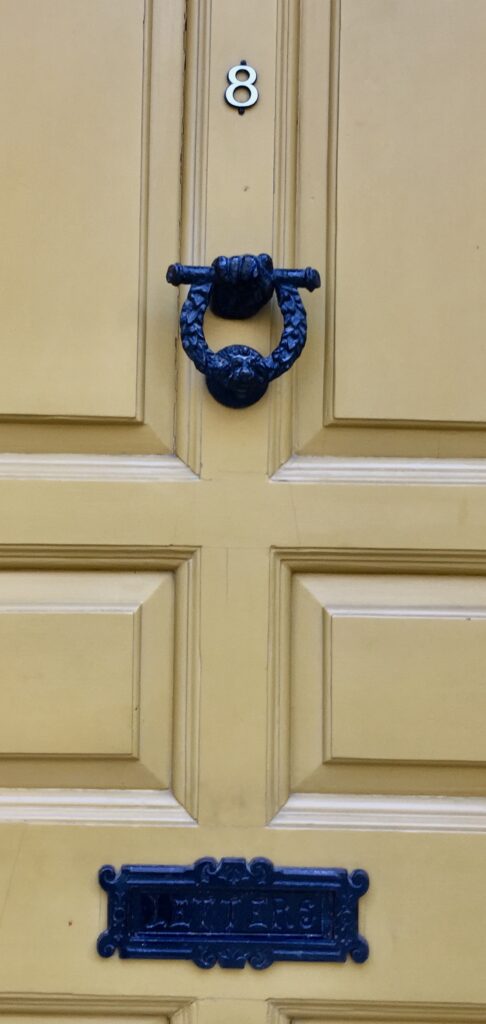 The following are described in catalogues as 'Doctors door knockers' since apparently they indicated a doctor's house where medical assistance could be found in an emergency. One variety has (of course) been named 'The Watson' …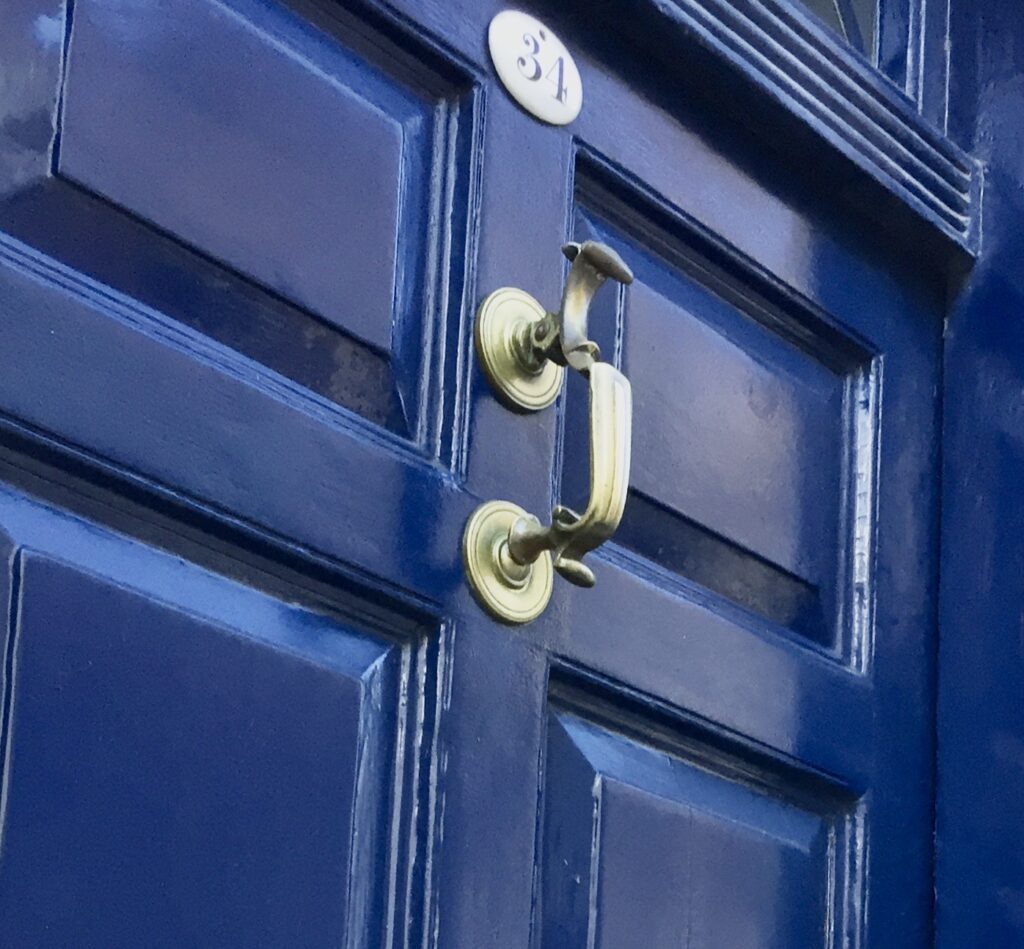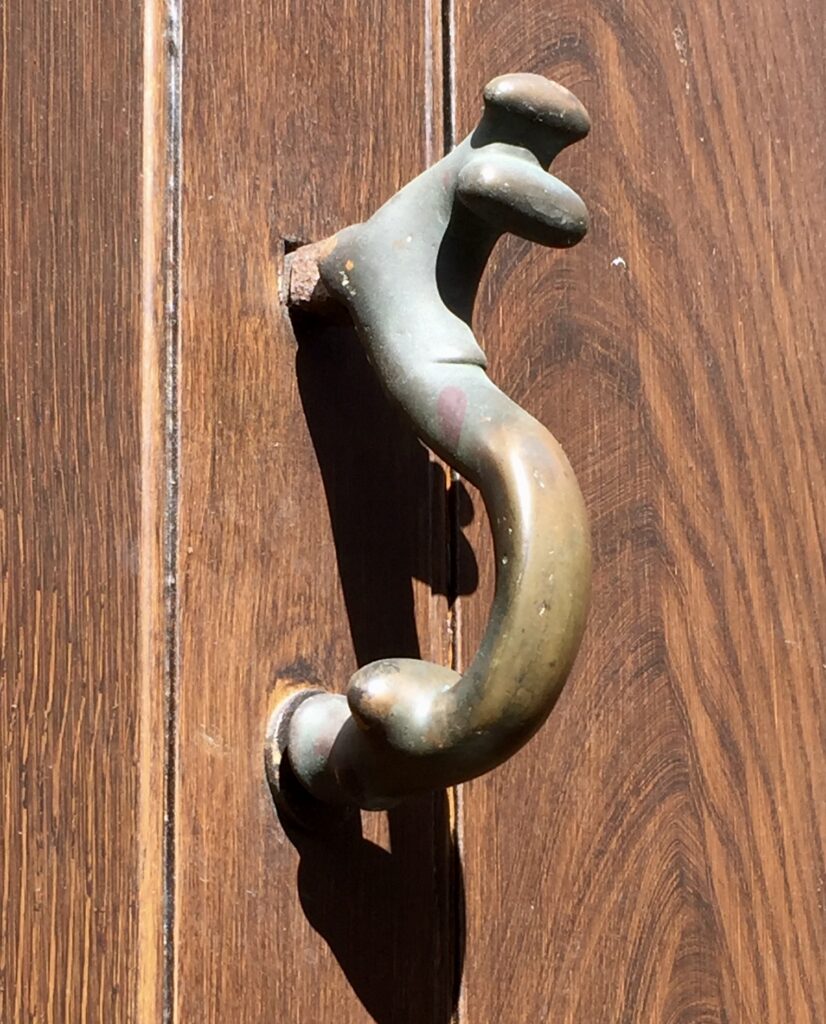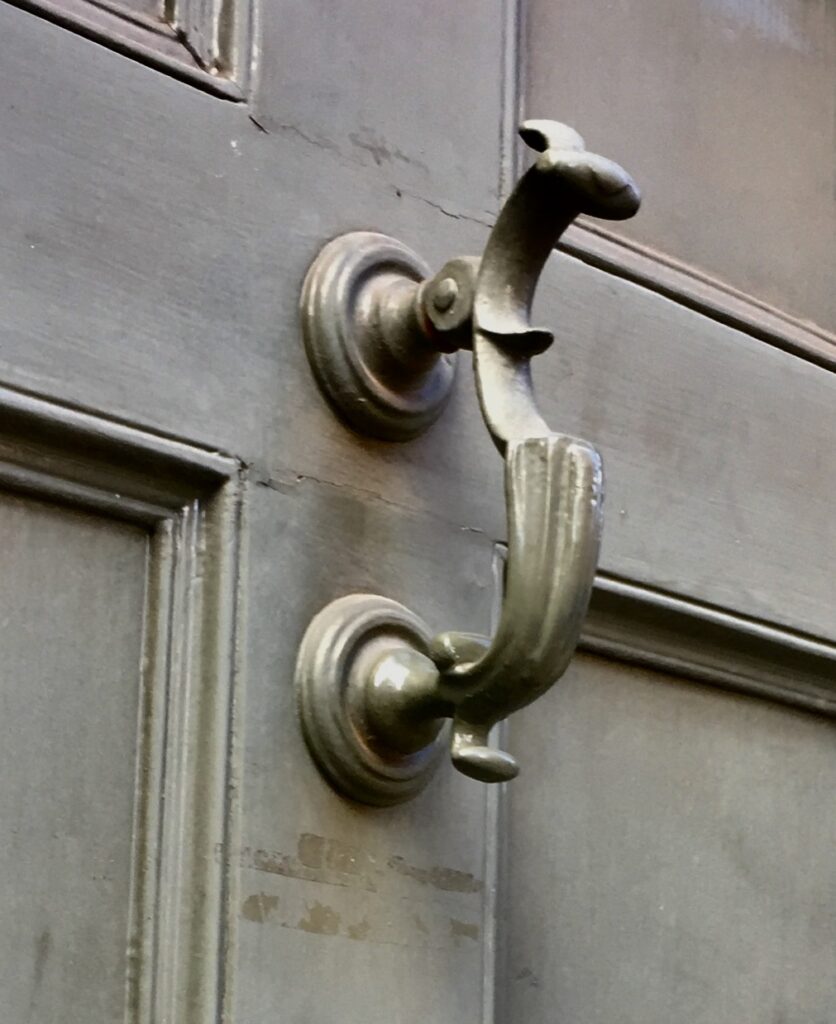 Lions are popular, symbolising protection …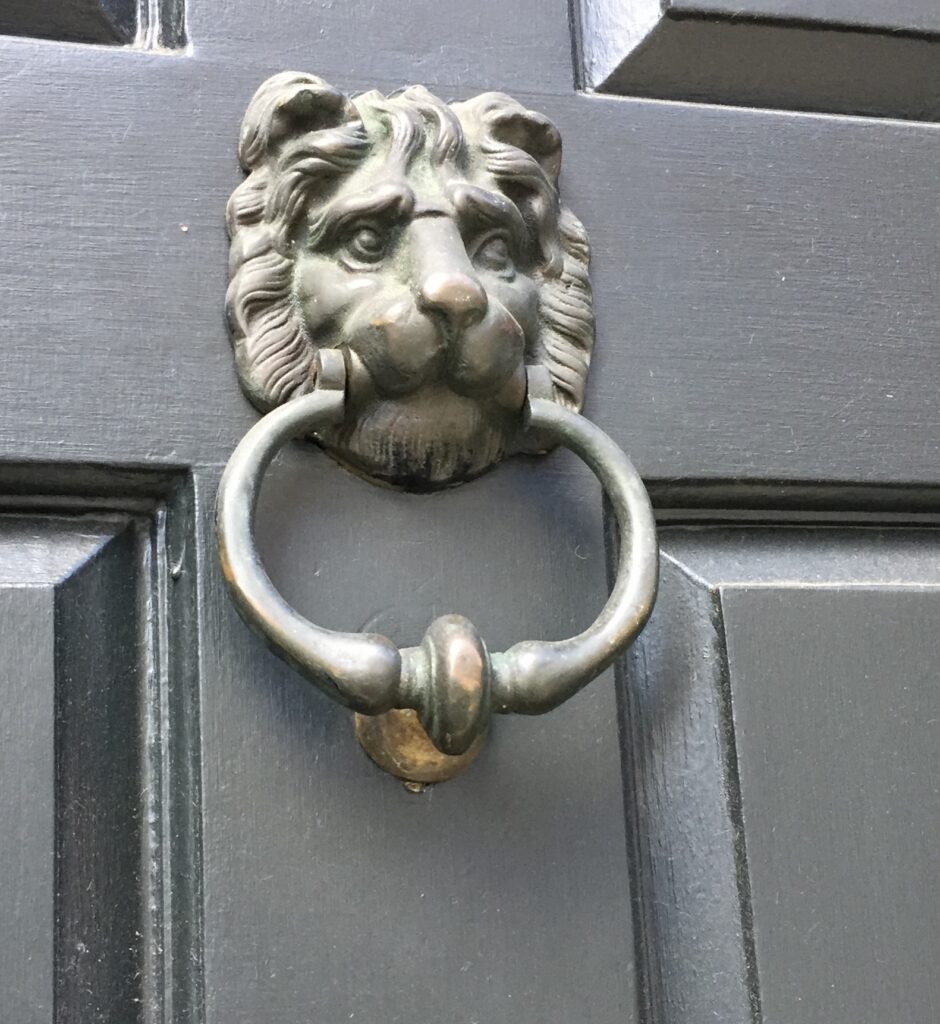 This door also has an old-fashioned bell mechanism …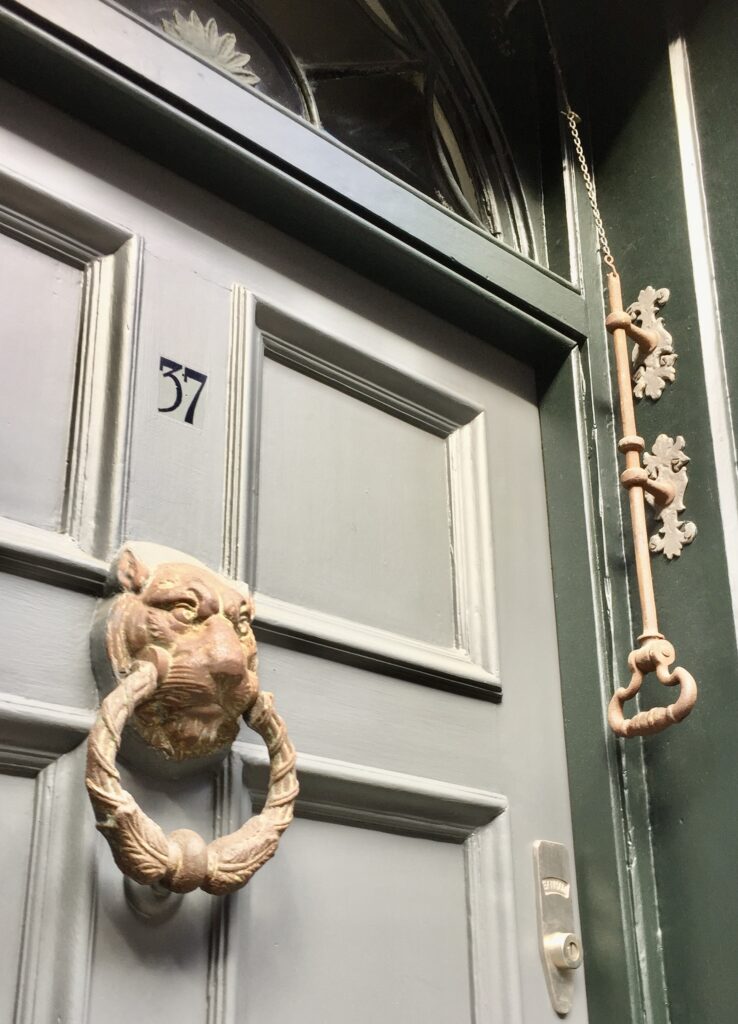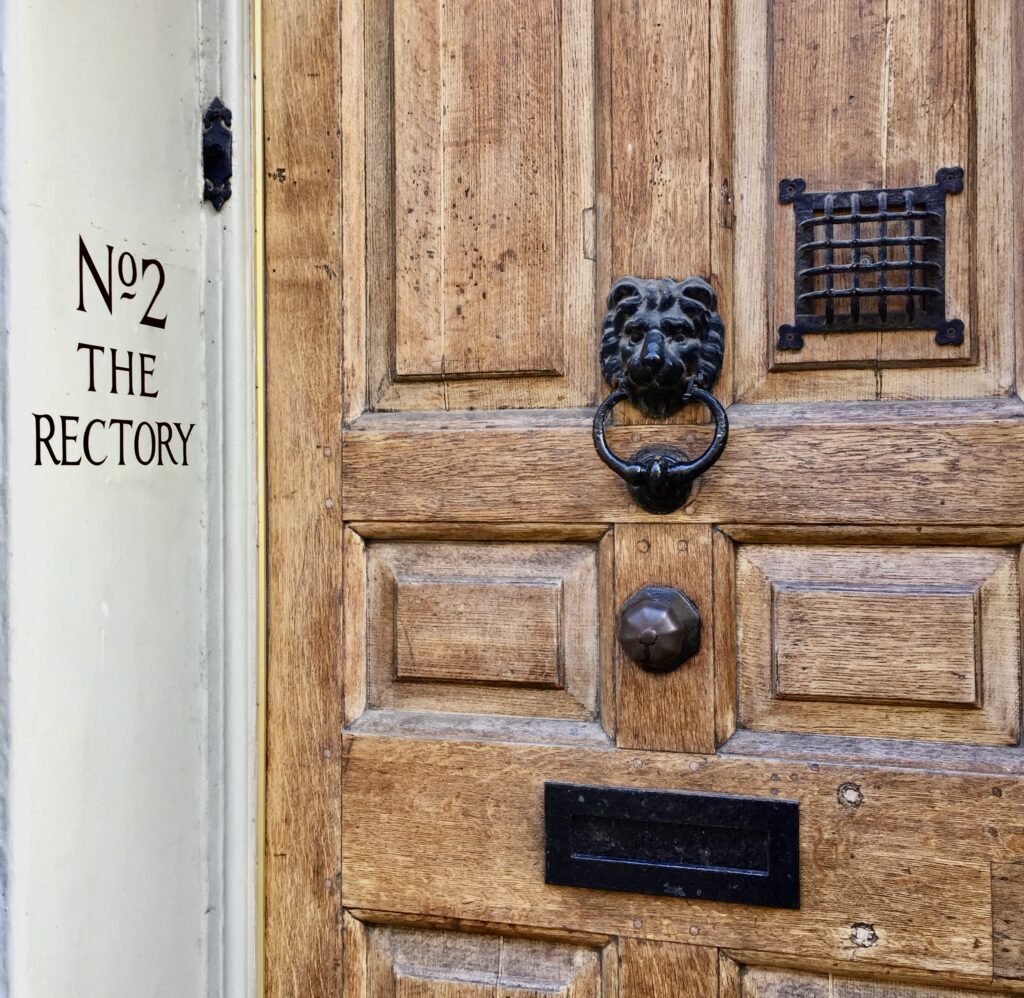 Sphinx versions are available …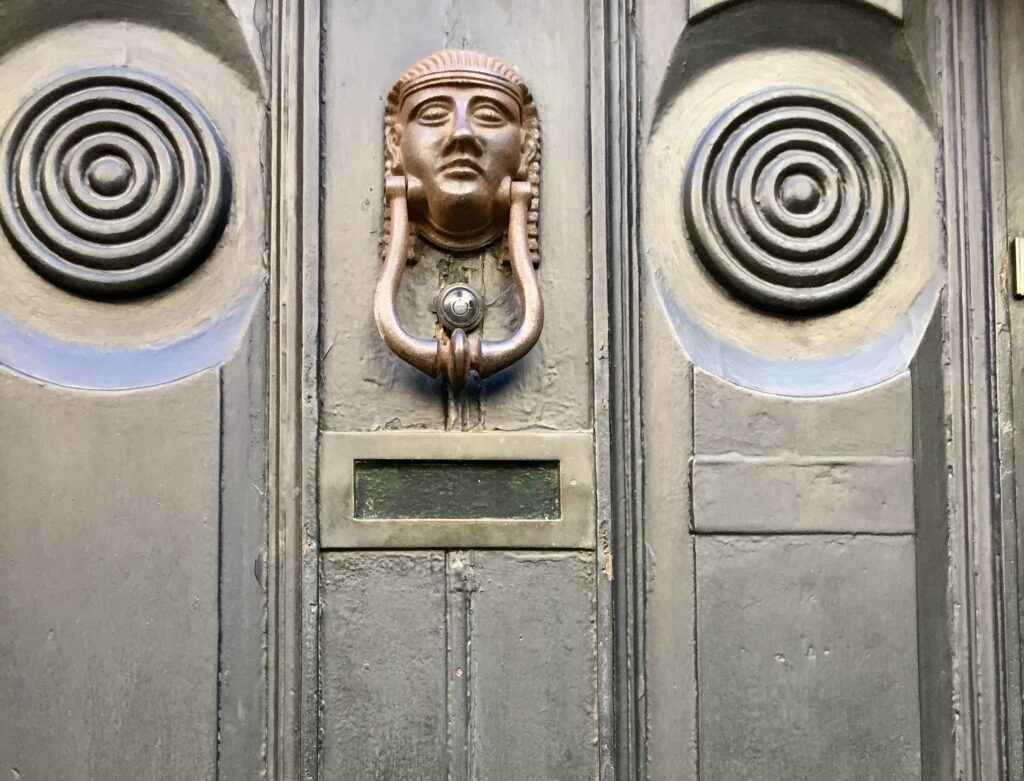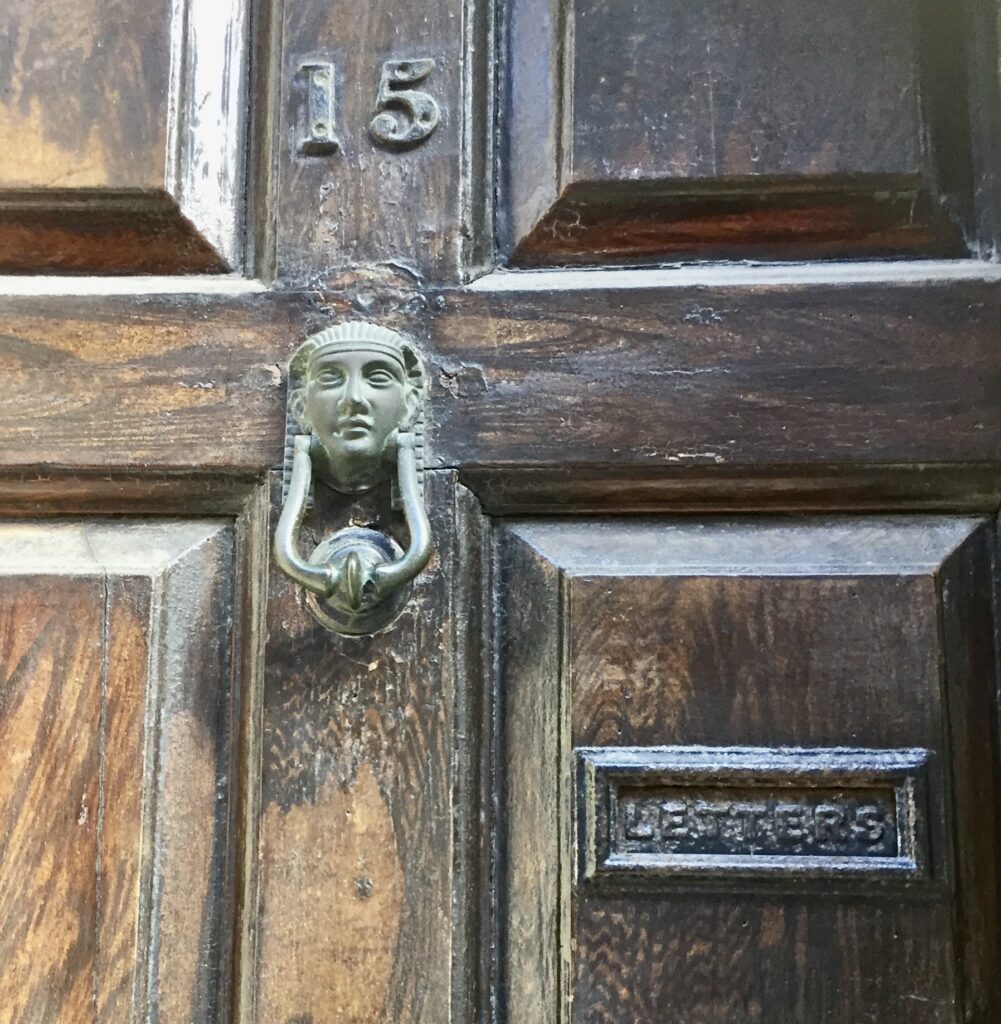 Or ladies that are just decorative …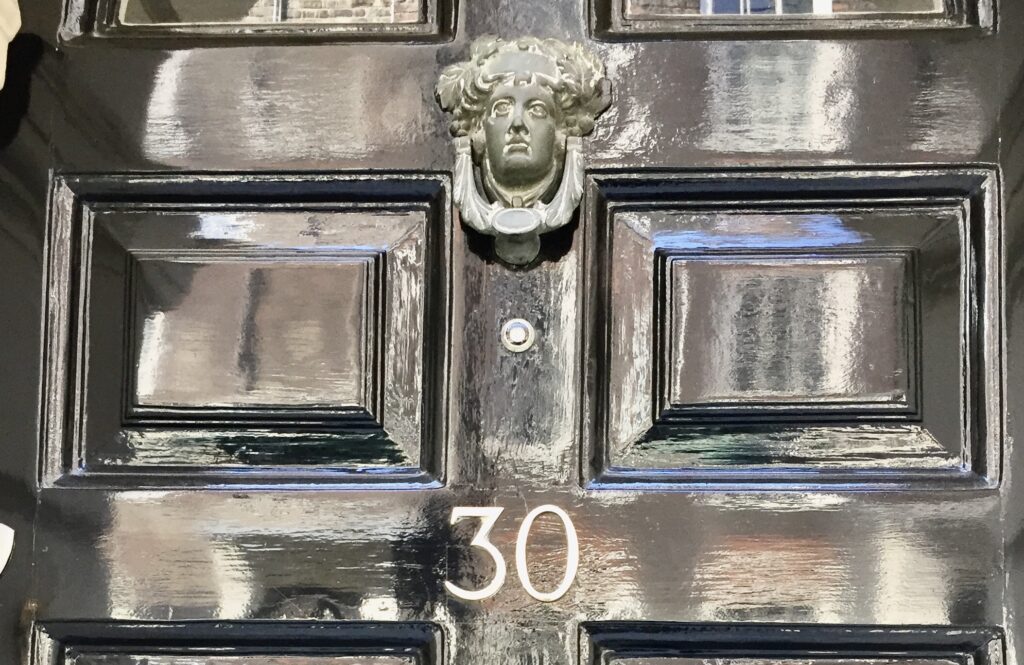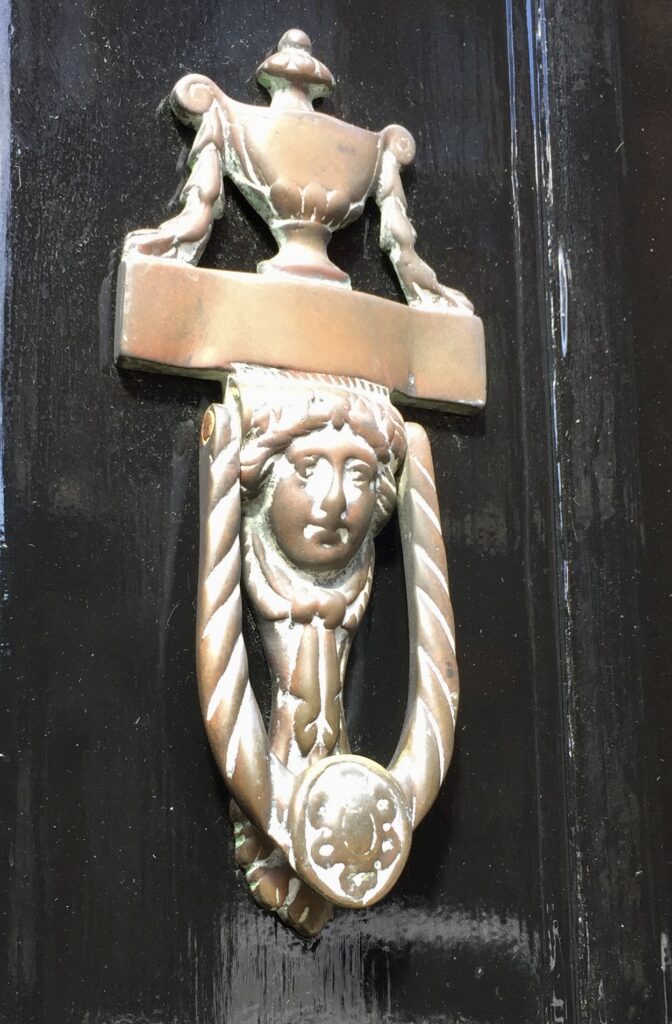 Some doors have seen better days and are untouched as yet by Messrs Farrow & Ball …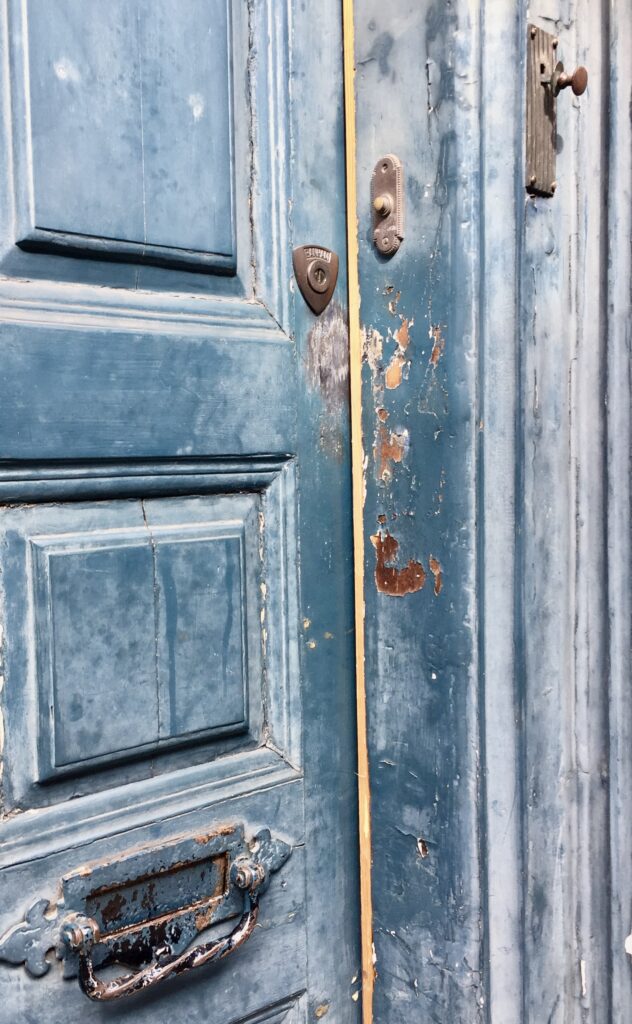 I loved this one, I think it represents a dolphin …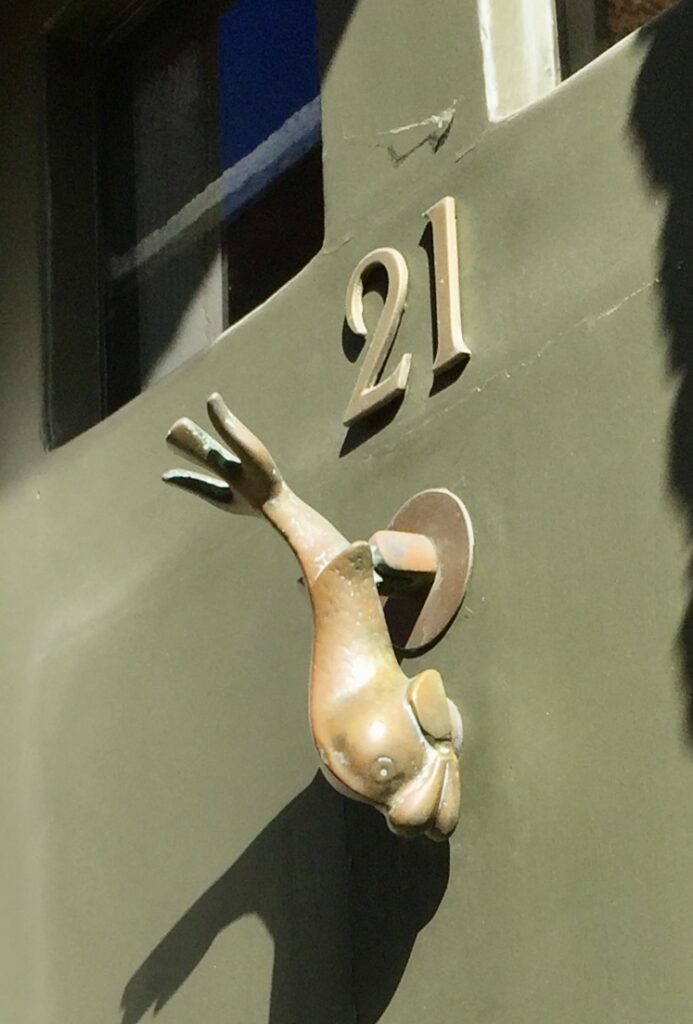 I deliberately haven't specified on what streets these particular knockers can be found so you can have the pleasure of wandering around and finding them yourself. Elder, Fournier, Wilkes, Folgate and Princelet are all close to one another and easy to find. Or keep your eyes open for upcoming walking tours with Look up London.
If you are interested in researching this further just search Google using 'door knockers' (make sure you include the word 'door'!). If you haven't already had enough of doors have a look at these earlier blogs …
City of London Doors and Doorways
If you would like to follow me on Instagram here is the link …