In my blog a few weeks ago some of you will remember that I wrote about this pair of doors in Fournier Street …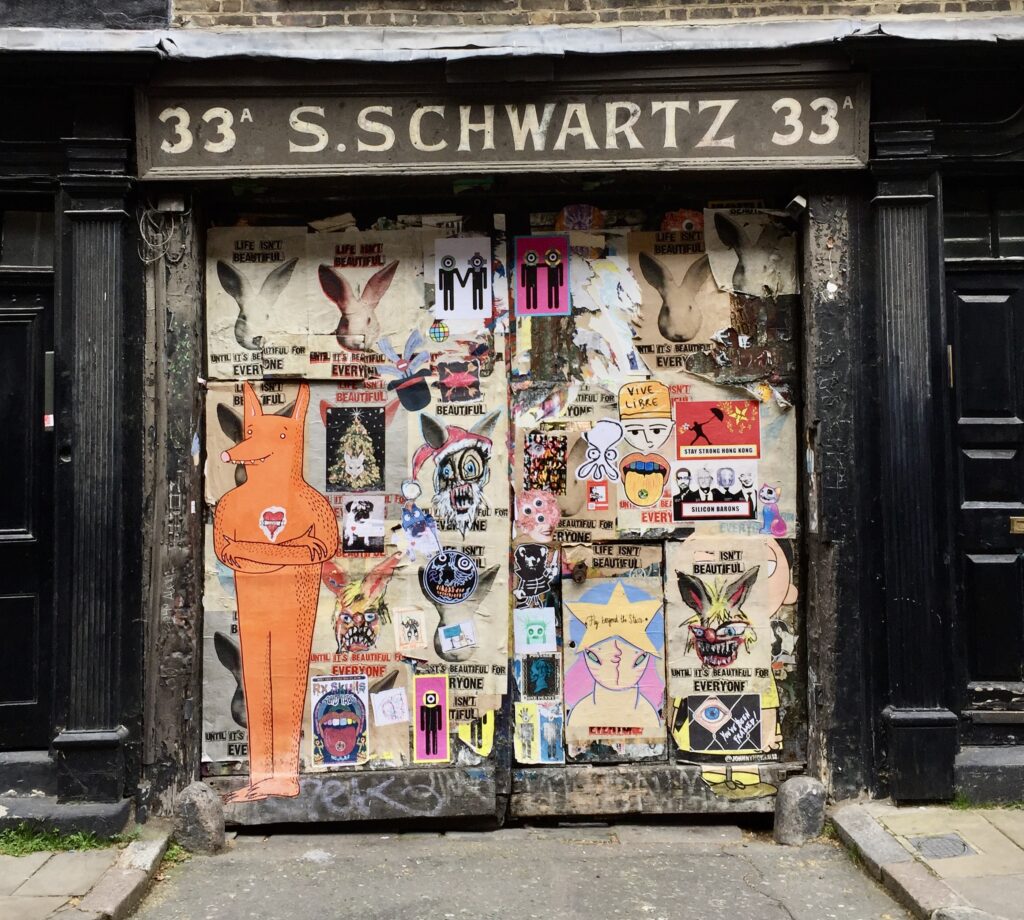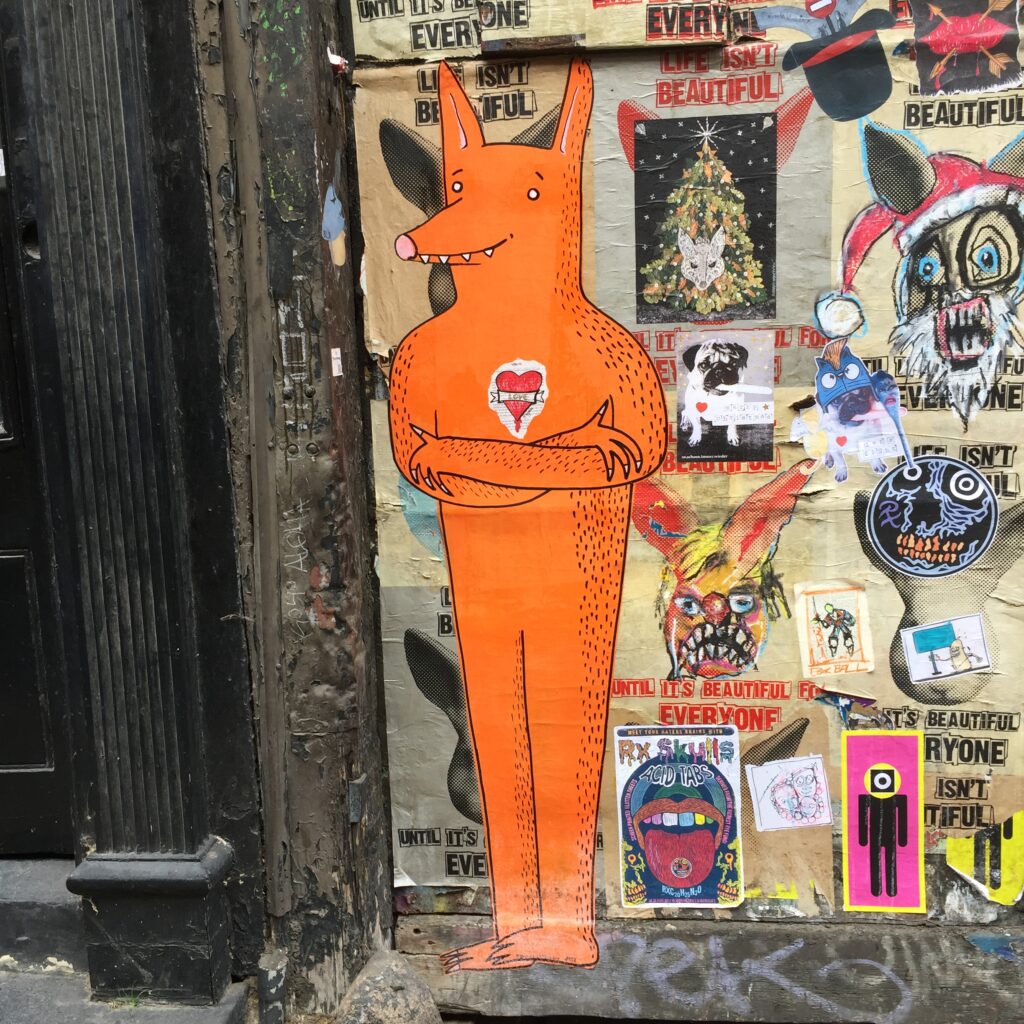 Much street art is constantly being painted or pasted over. For example, this is what the doors looked like in April 2018 …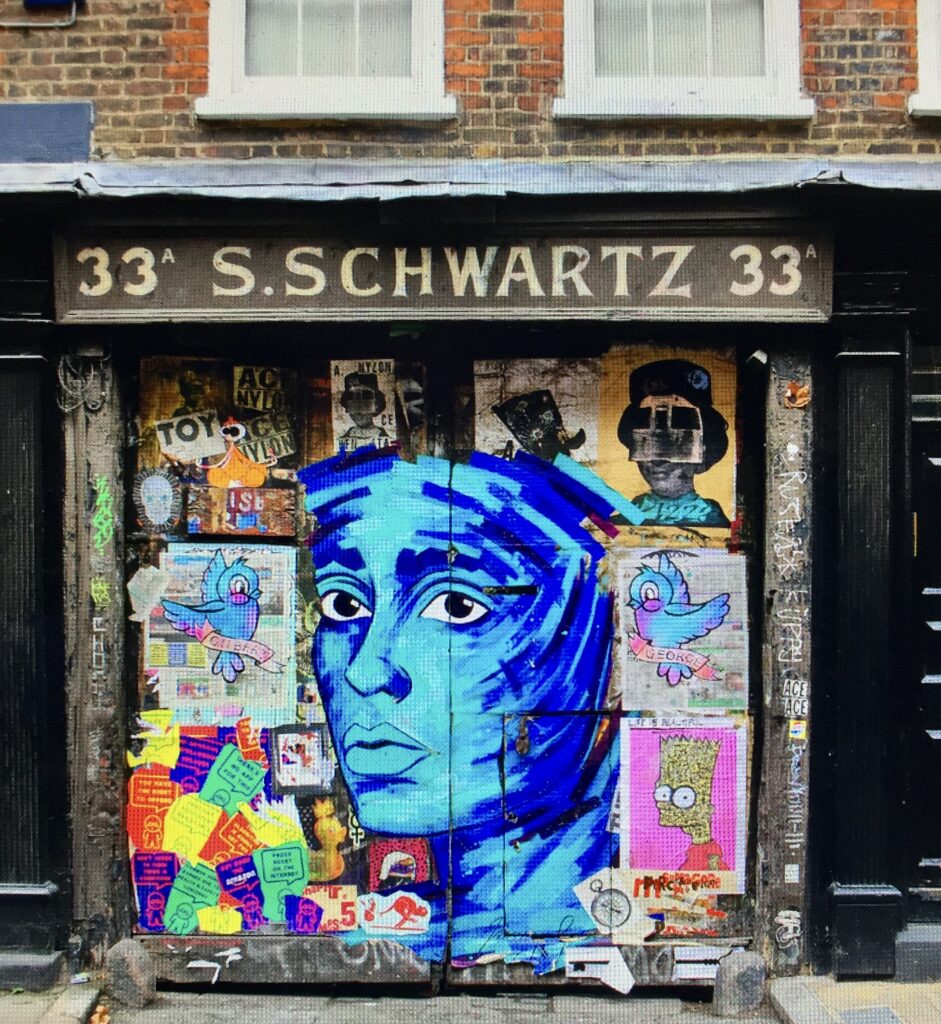 I was inspired to go in search of what else had been created nearby and these pictures are the result of my wanderings.
I'll start in Princelet Street with a work by the famous street artist Stik …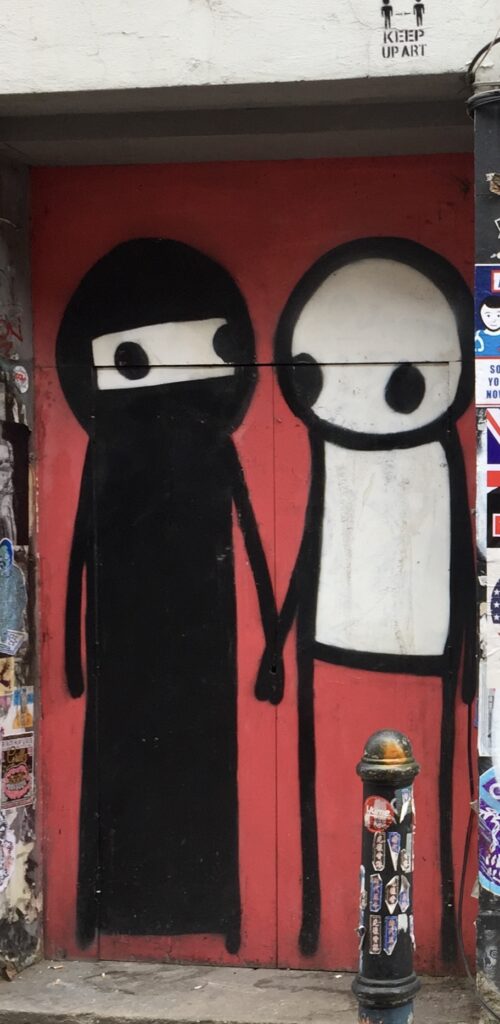 Entitled A Couple Hold Hands in the Street, it shows a woman in a niqab holding hands with a second stick figure. It was painted in 2010 and you can read more about the artist in this fascinating article in Christie's magazine.
Local people are also very fond of this Hanbury Street bird …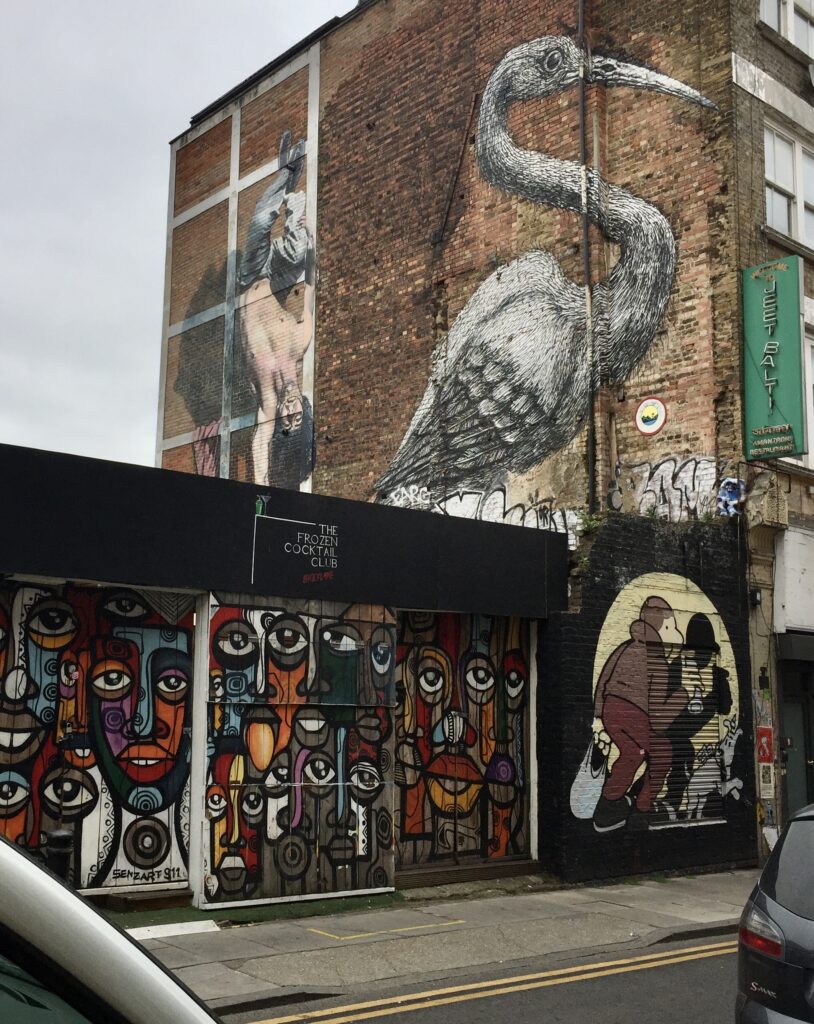 The work is by the Belgian street artist Roa. His intention had been to paint a heron but, after being asked if it was a crane by Bengali people – for whom the crane is a sacred bird – he morphed his bird into a crane to best complement its location on the wall of an Indian restaurant. Read more here about The Return of Roa by The Gentle Author.
To the left of the crane is a bearskin-hatted guardsman break dancing …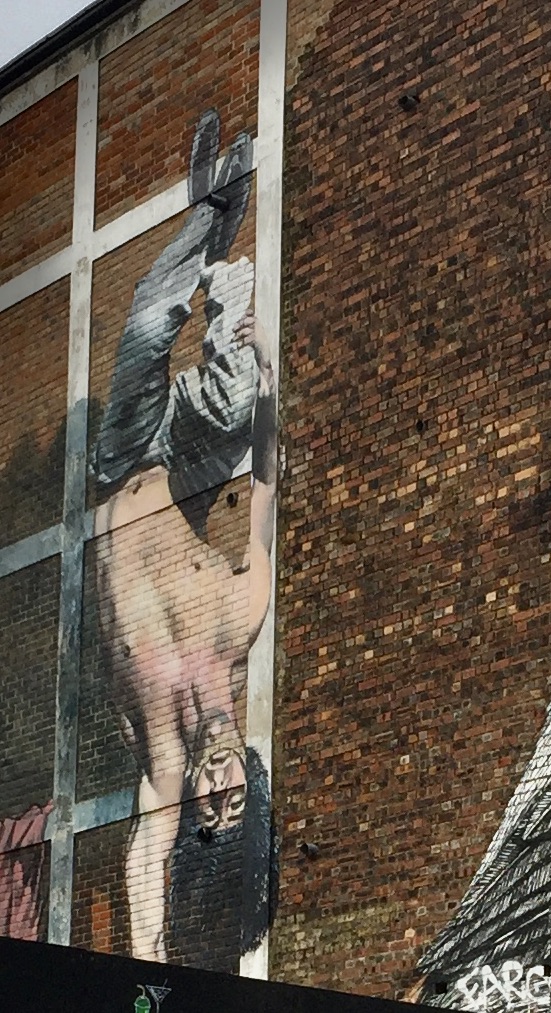 Here he is 'right' way up …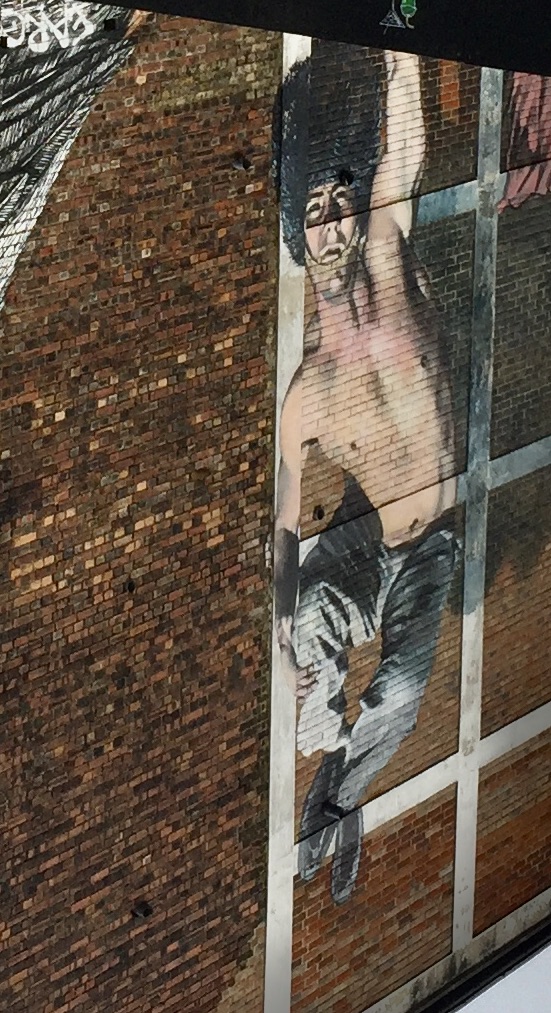 It's by the Argentinian painter Martin Ron who is based in Buenos Aires.
There were bound to be a few political points being made …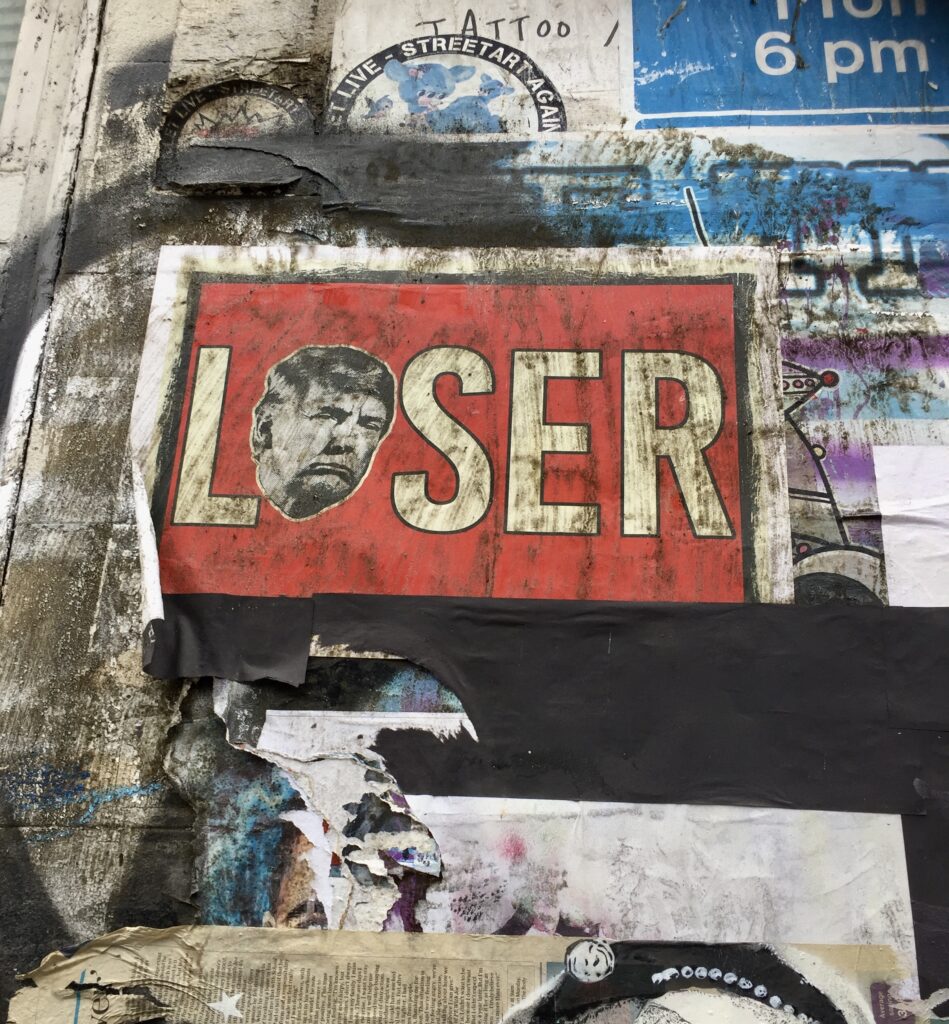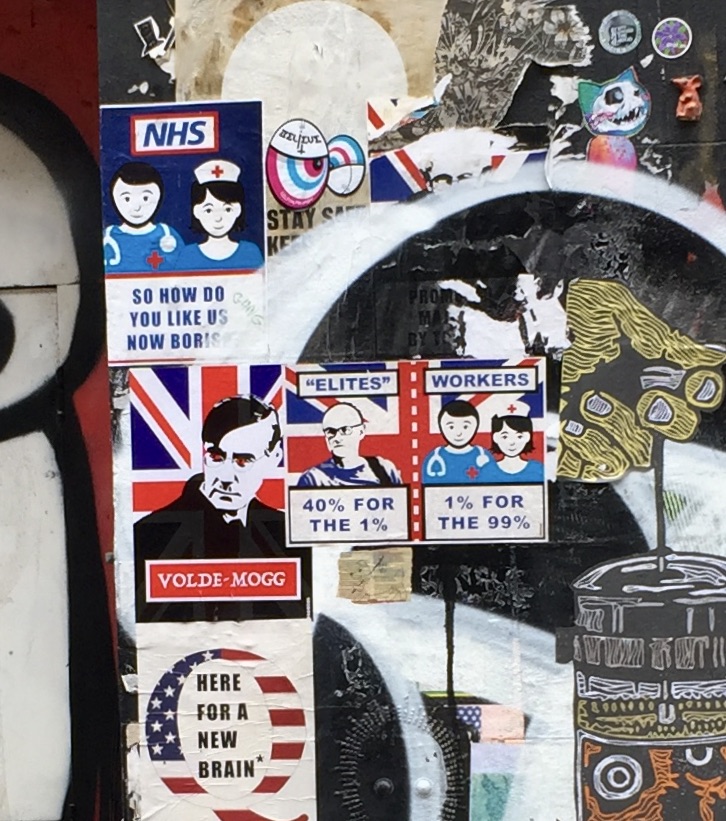 This made me laugh – could it be Tintin and his dog Snowy doing some clandestine paint spraying? …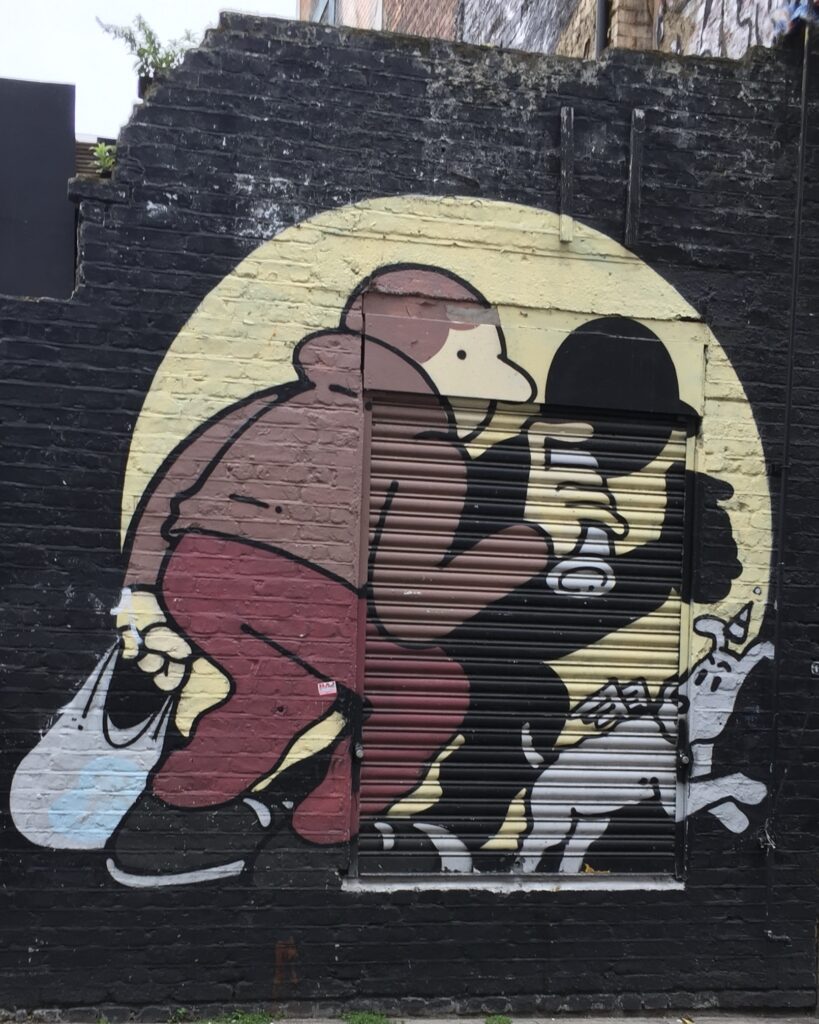 The 'No place for hate' rabbit pops up a lot …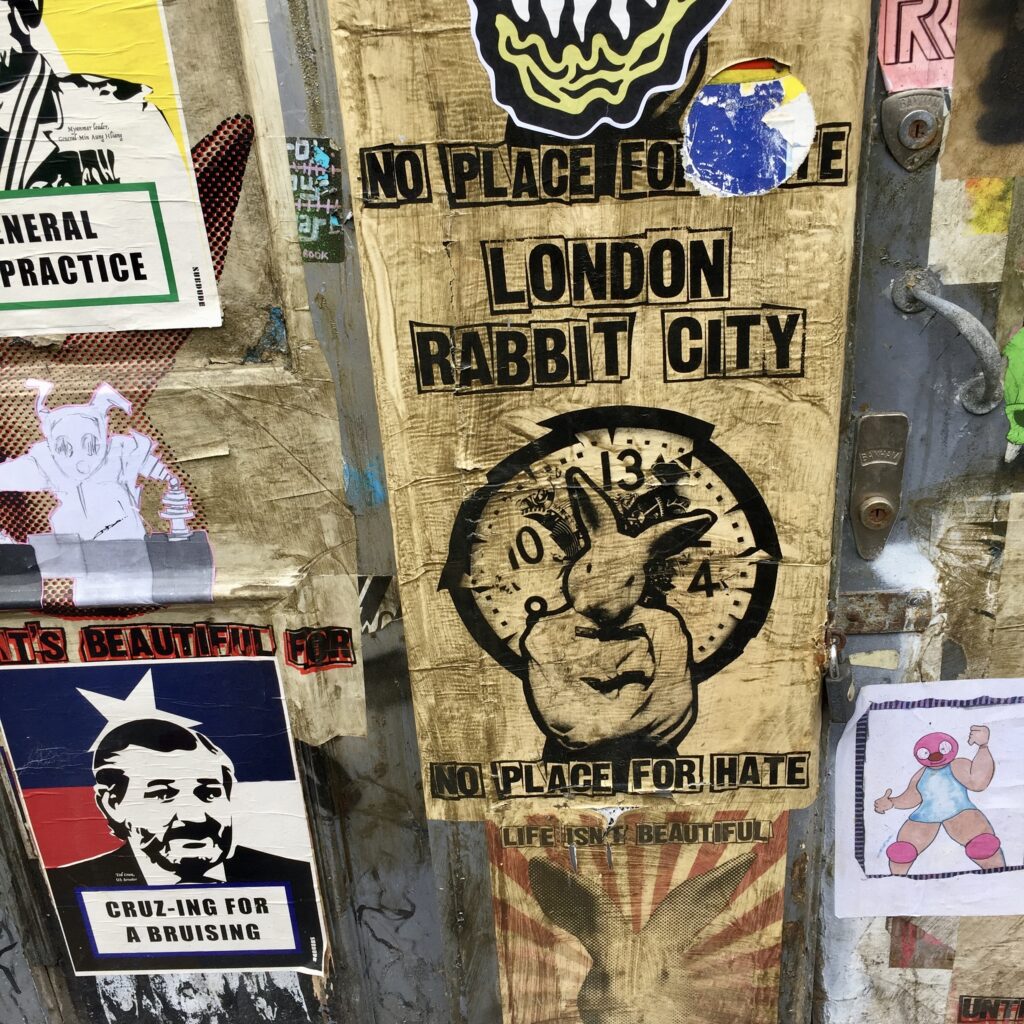 Layers and layers of street artist paste-ups cover walls …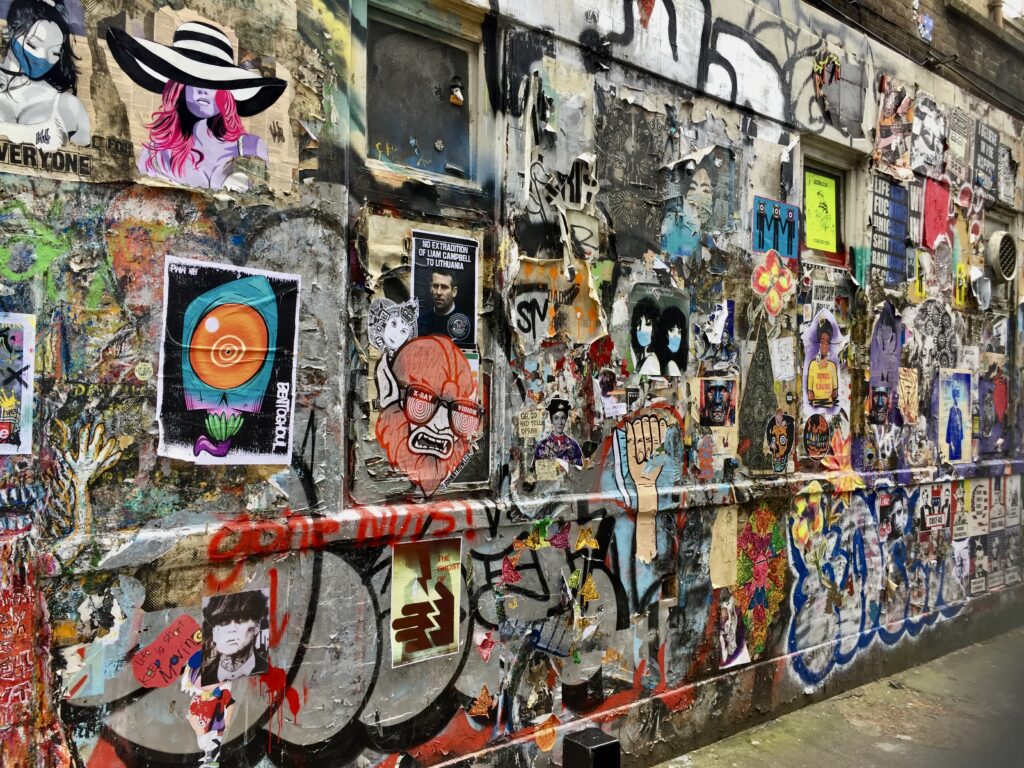 Picking out individual works is fun and quite absorbing …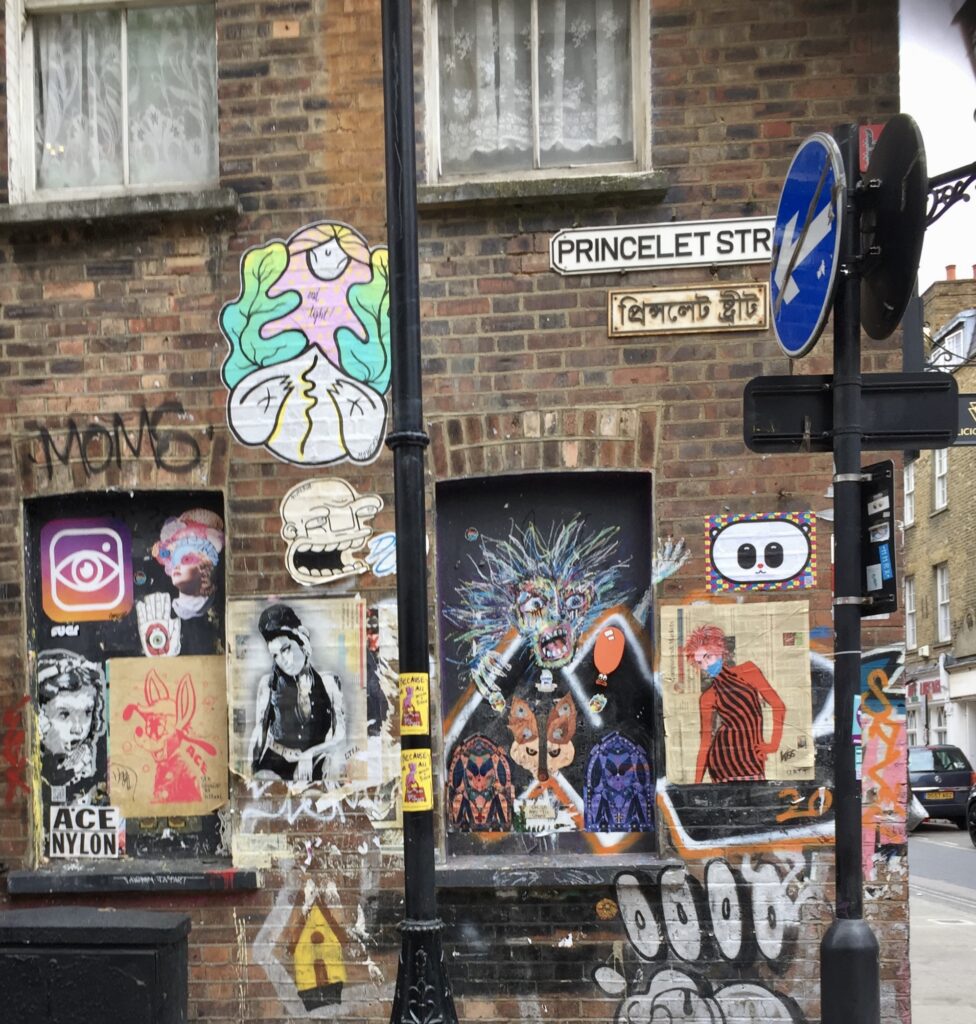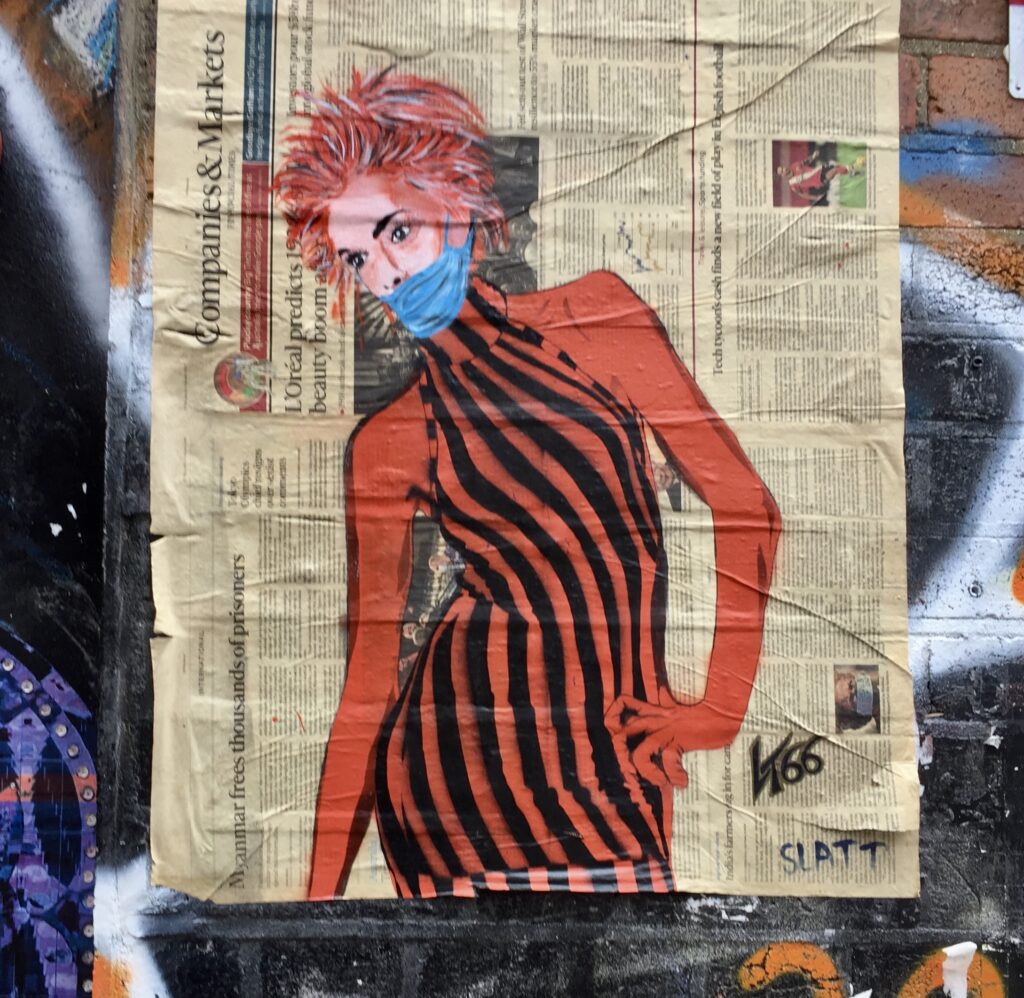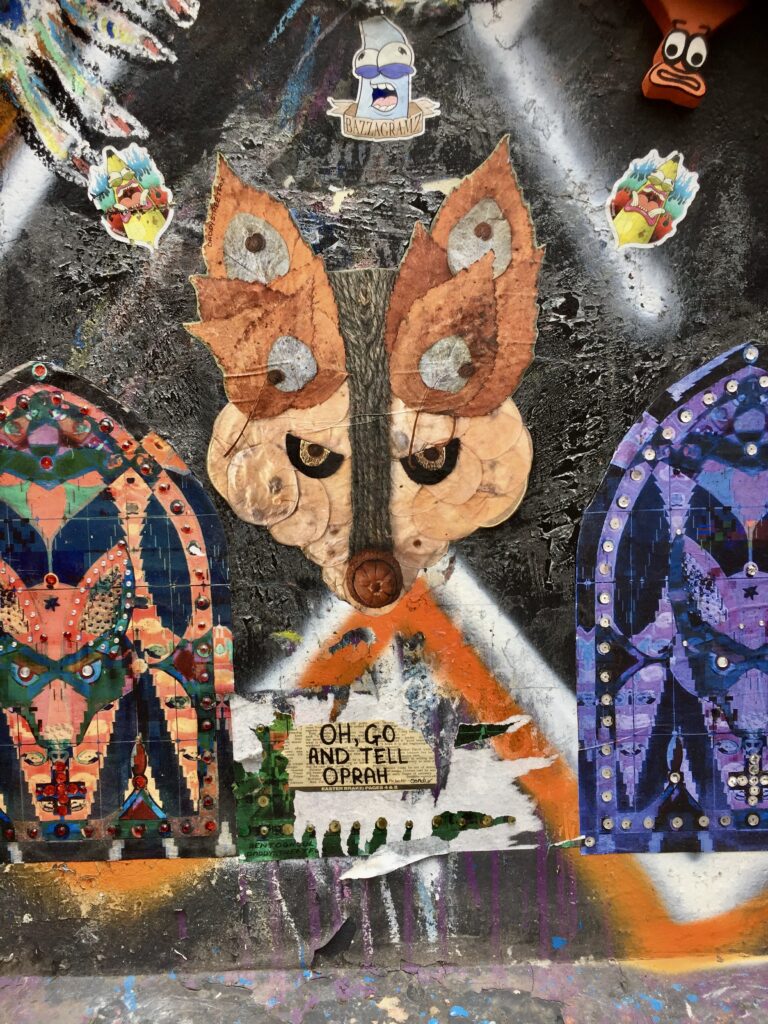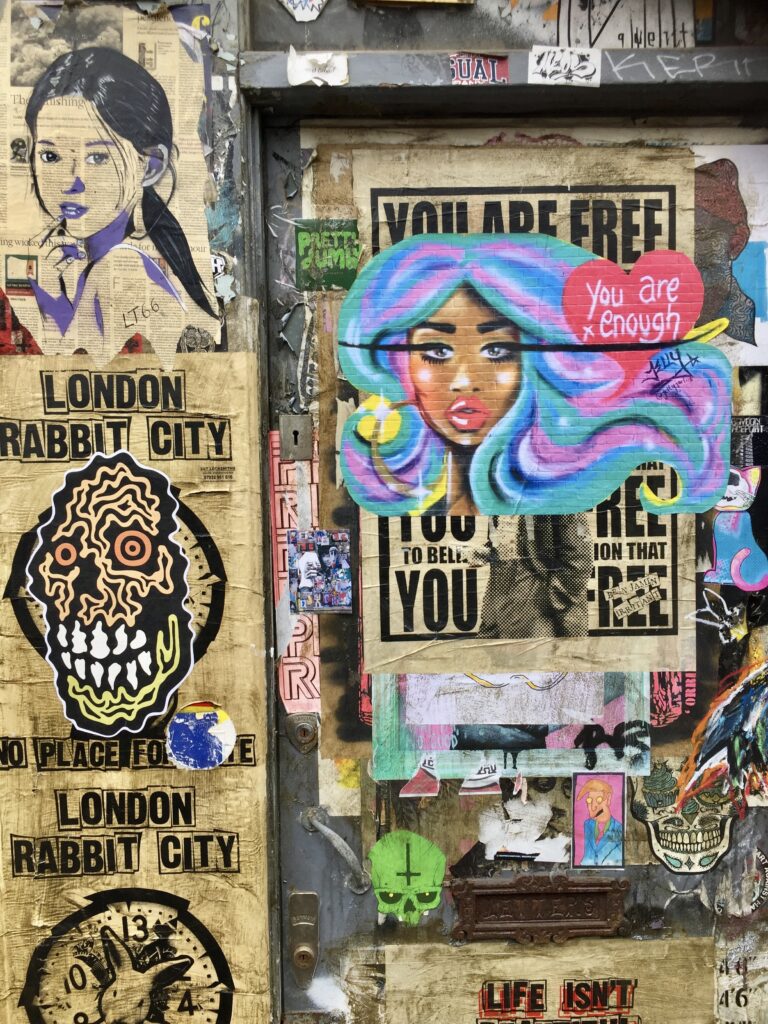 I have been trying to identify all the artists but still have some research to do with regard to these distinctive portraits …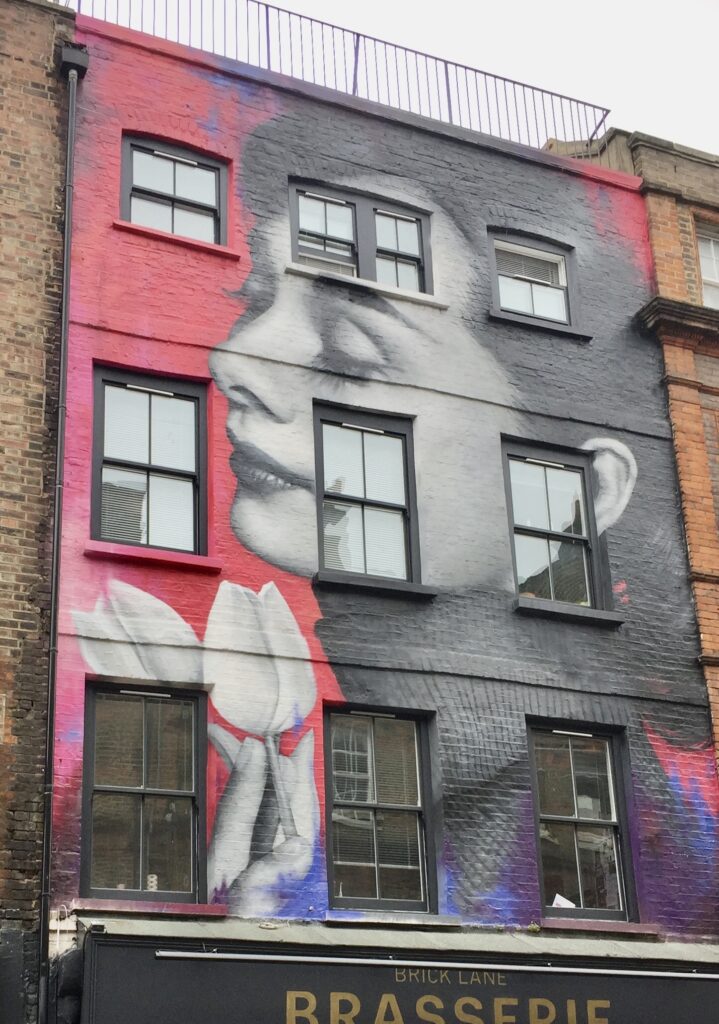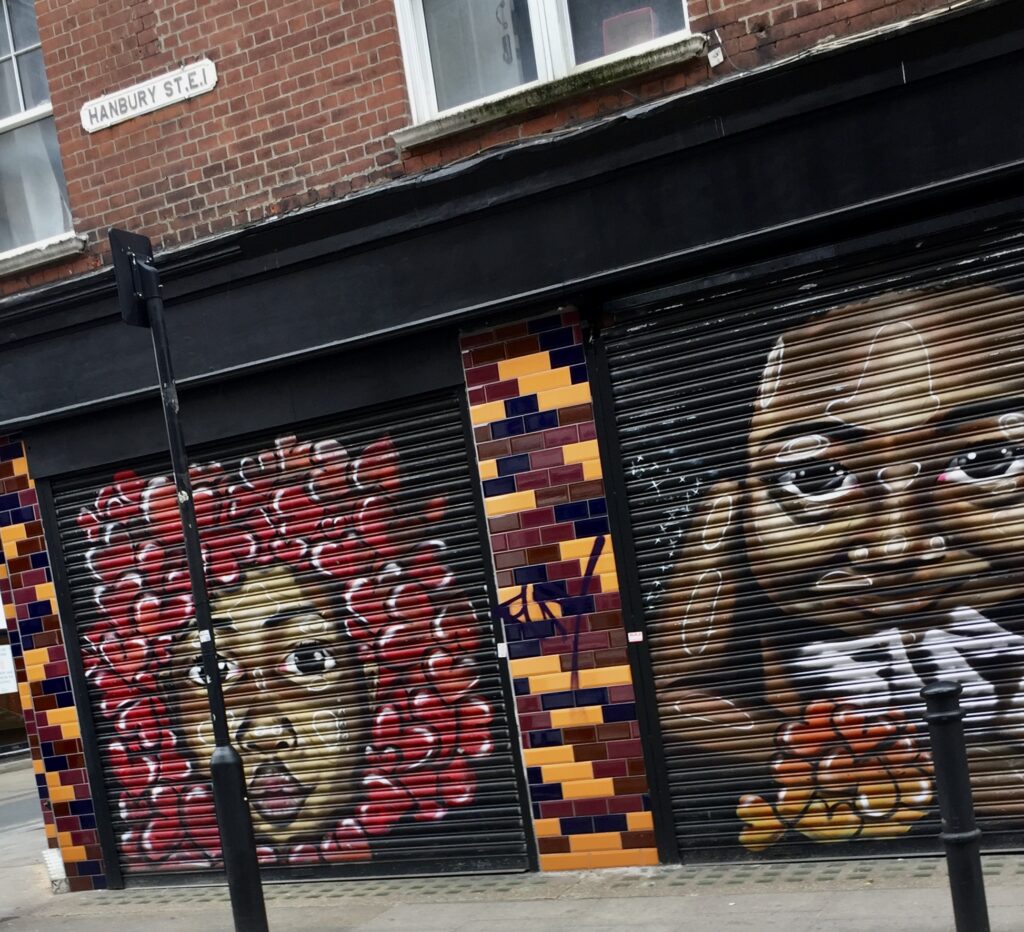 Brick Lane looks a bit sad at the moment with the restaurants either closed or open for take-away orders only but the art certainly brightens everything up and I shall be going back to watch it continually develop.
If you would like to follow me on Instagram here is the link …