It's now just over four years since I started writing these blogs and I would like to thank all of you for subscribing and making my efforts seem worthwhile. I thought I'd celebrate my anniversary and Easter itself by publishing some jolly images that have cheered me up in these sometimes sad days of lockdown.
What could be nicer than the little daffodils that emerged a few weeks ago …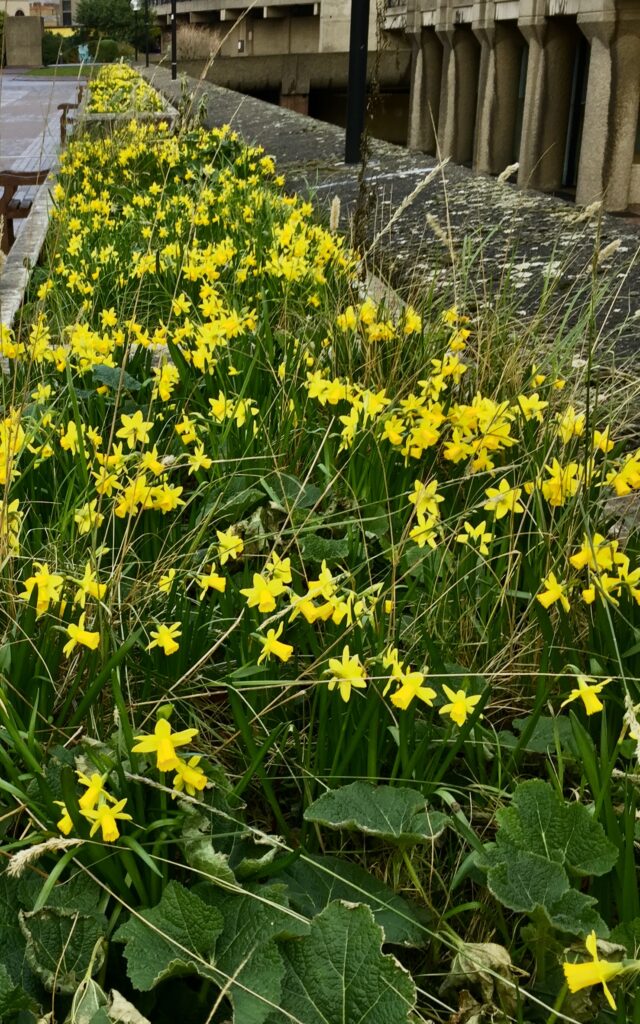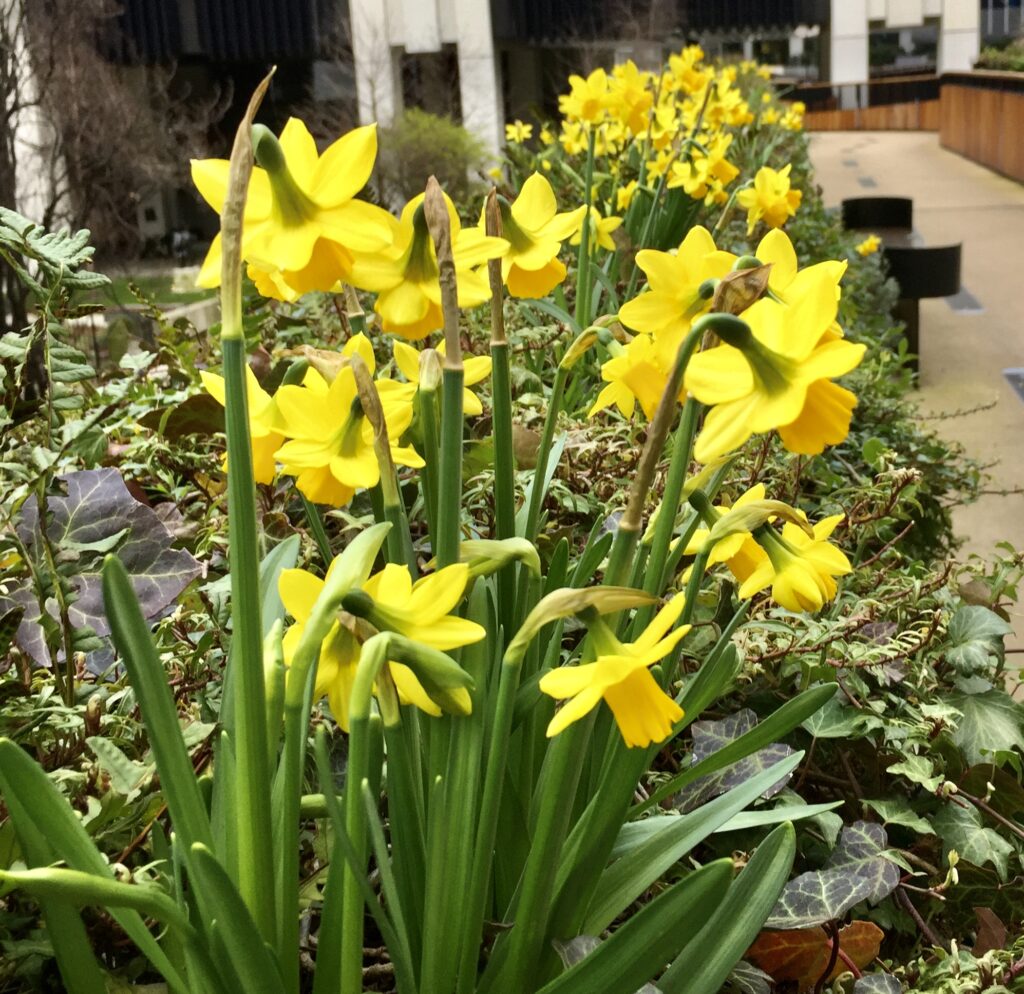 This slightly bonkers window display on Ludgate Hill made me laugh. I thought these little creatures looked like they were doing a dance but that's probably a symptom of lockdown madness …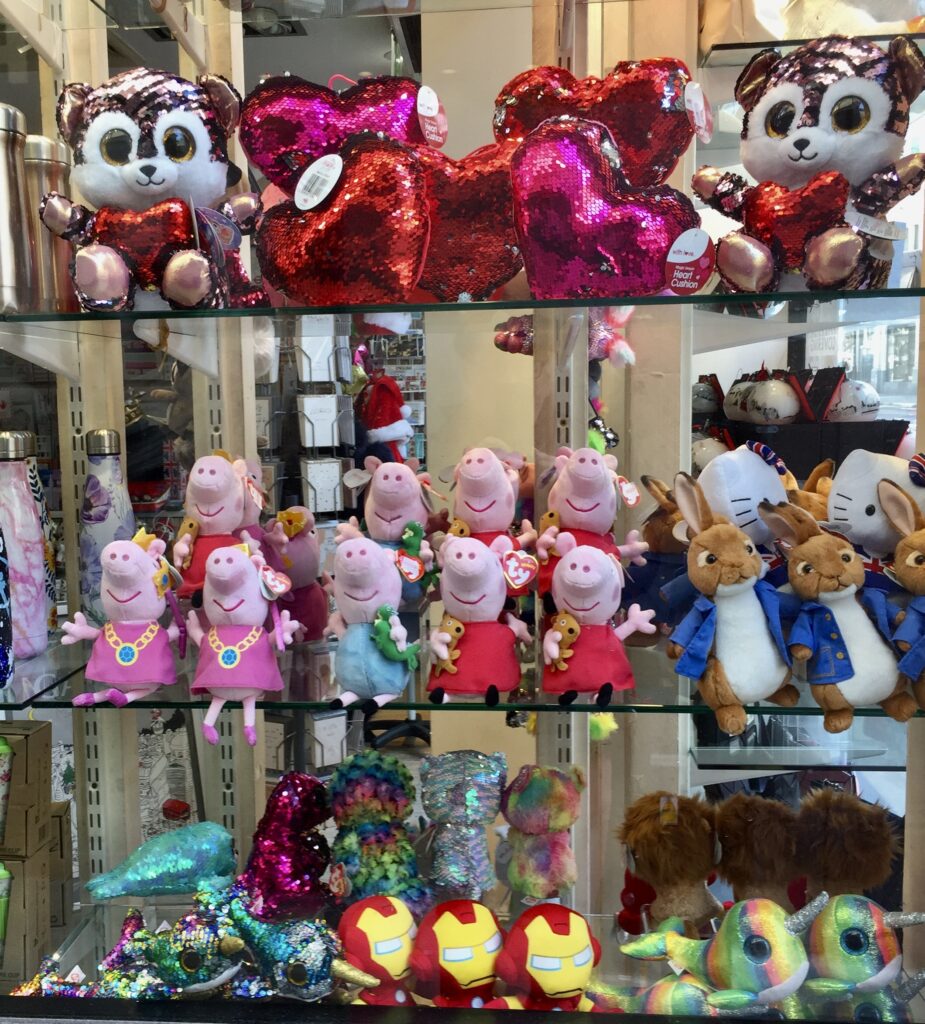 'Who's going to buy us with no tourists coming?' …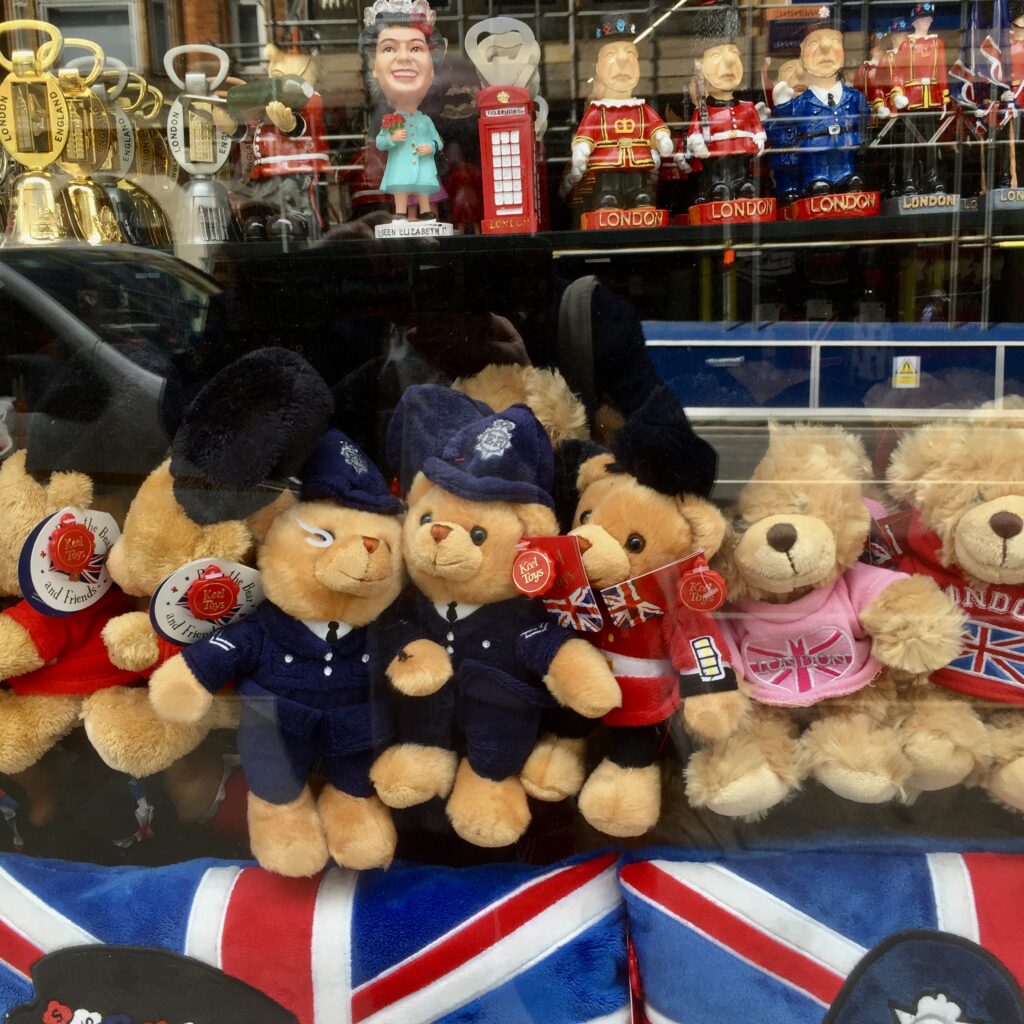 I came across this eye-catching pair of doors in Fournier Street above which is a very old sign indicating the name of the business owner …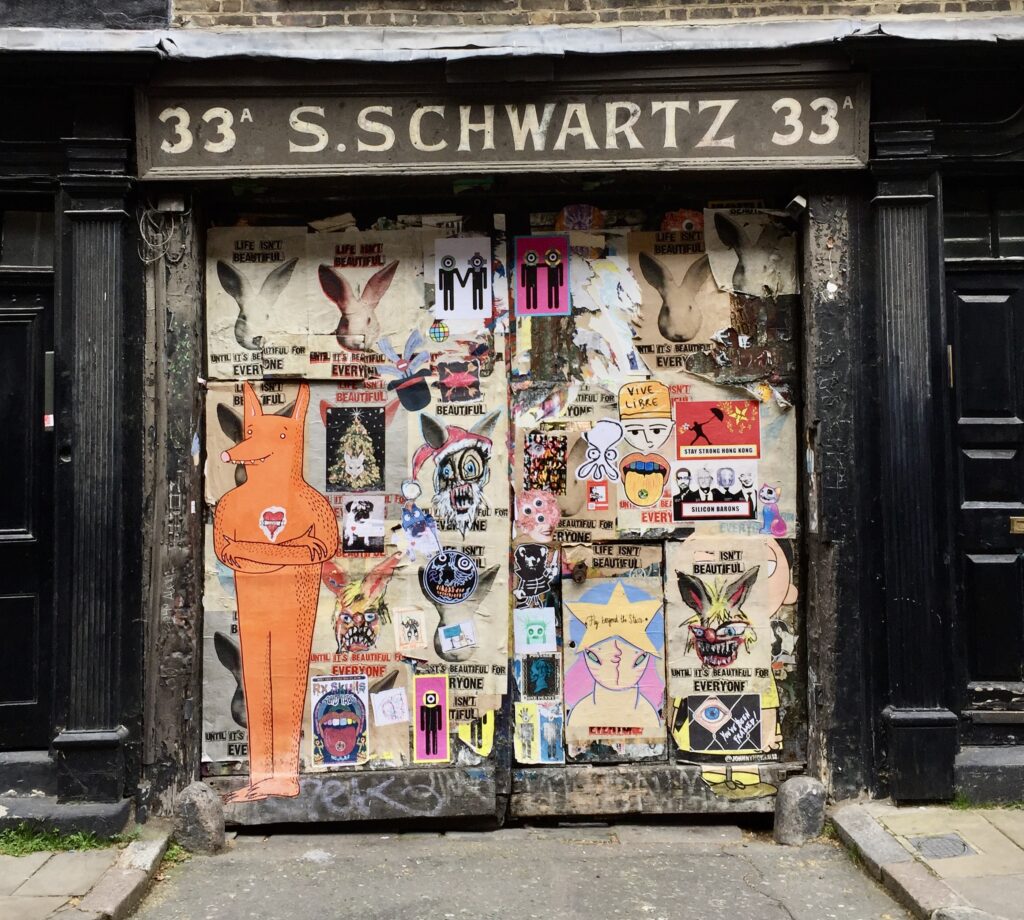 I resolved to do a bit more research and in doing so actually discovered what Mr Simon Schwartz looked like! What a distinguished looking gentleman he was …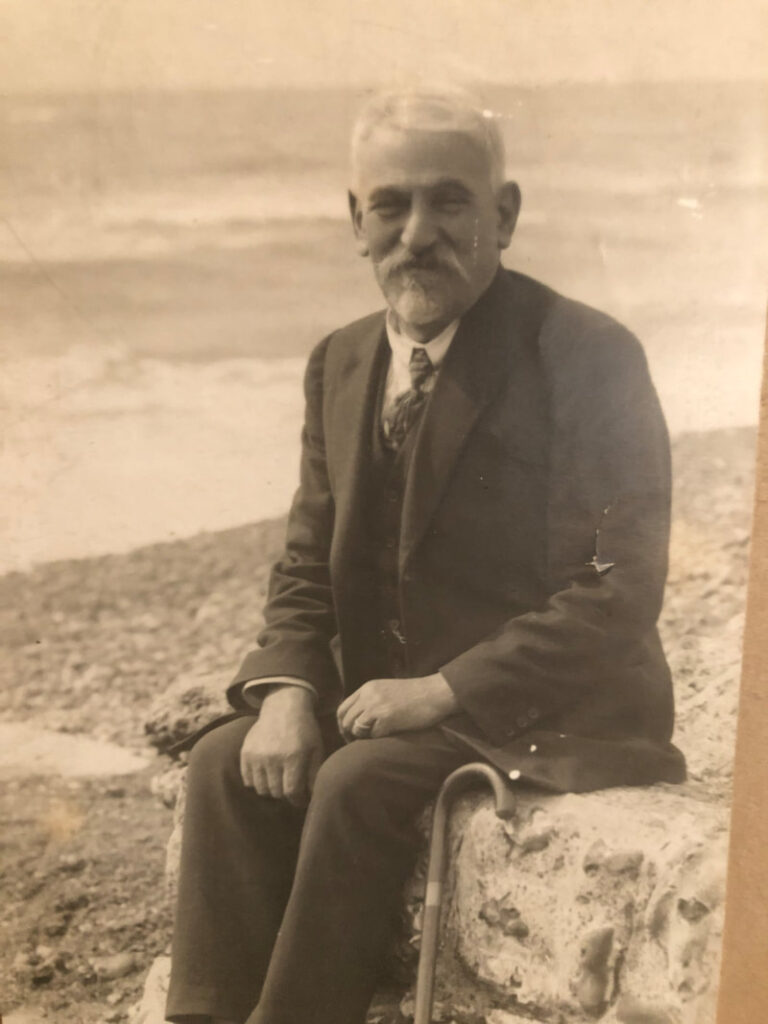 To find out more about him, his business and the background to this picture go to the excellent Andrew Whitehead blog where the story is charmingly revealed.
No Lord Mayor's Show last year but I spotted a Pikeman's uniform in a tailor's shop just off Carter Lane …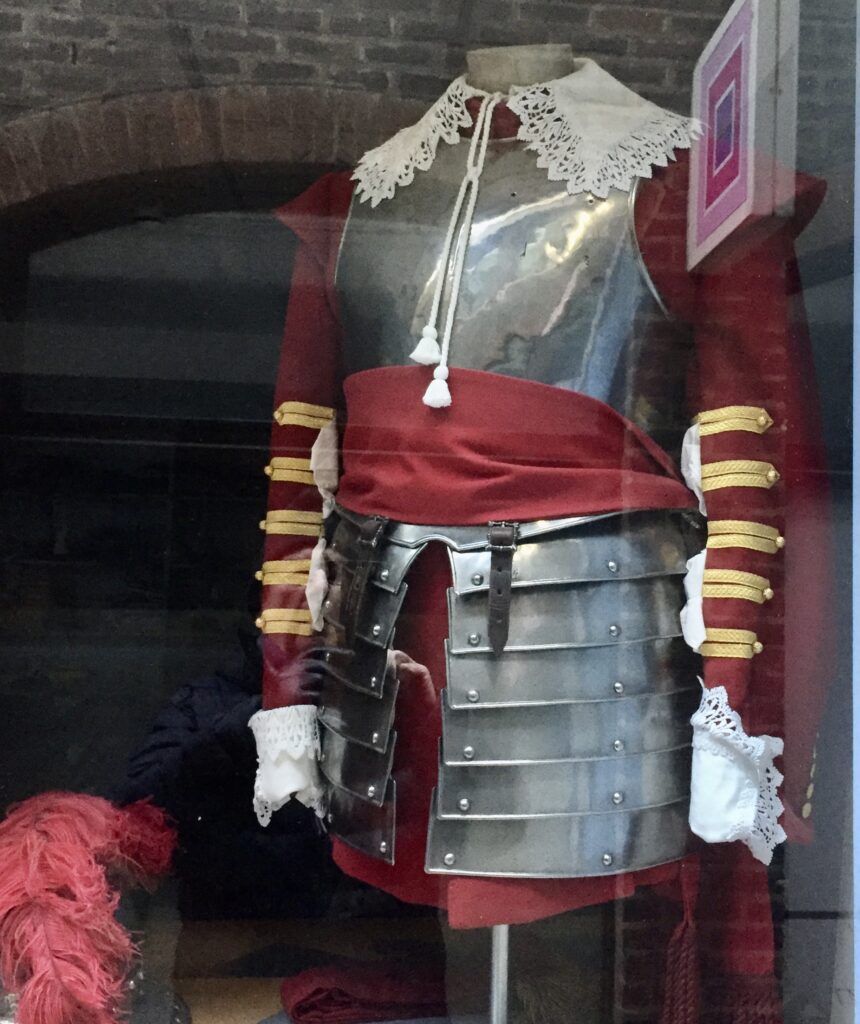 The magnificent I Goat outside Spitalfields Market …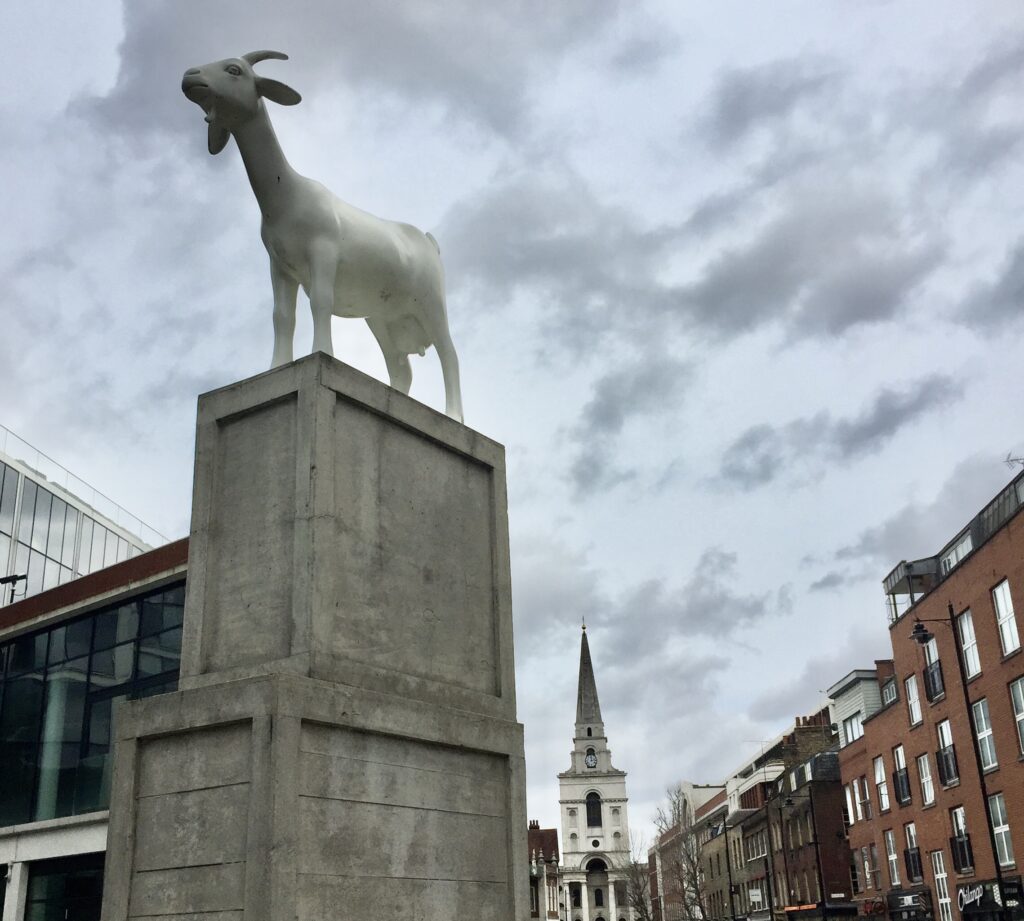 Read about it here along with the background to the lovely elephants …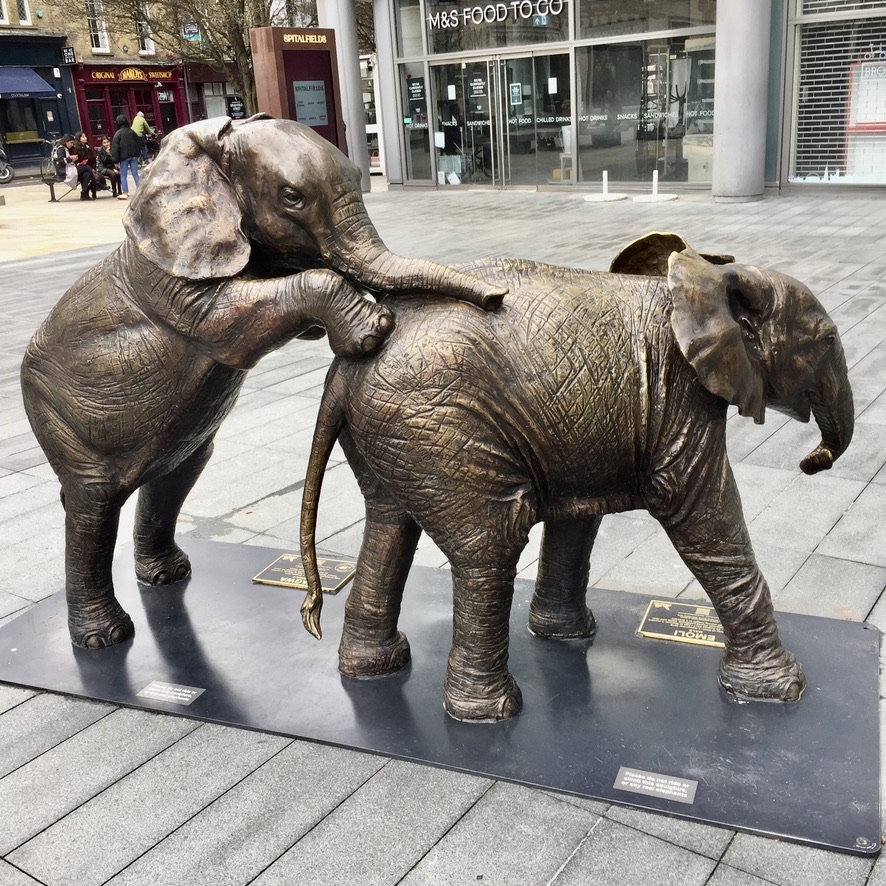 … and these crazy characters, Dogman and Rabbitgirl …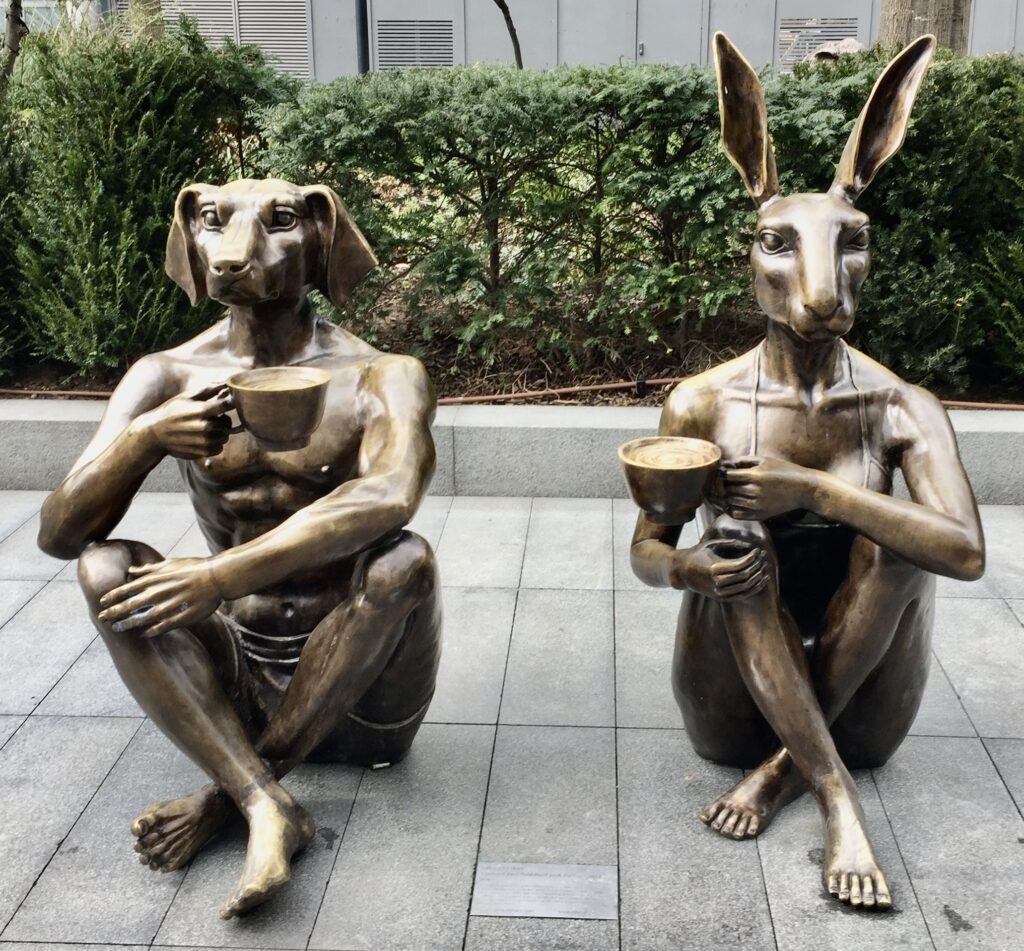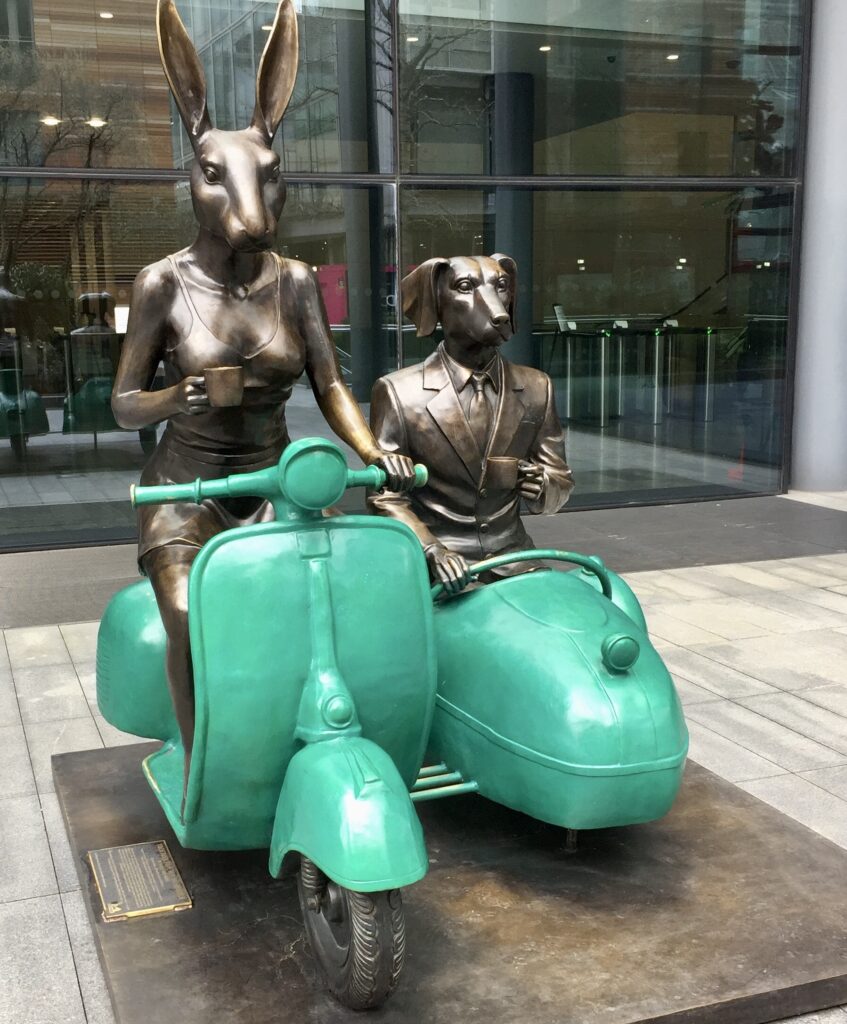 You can also read about this more sombre work …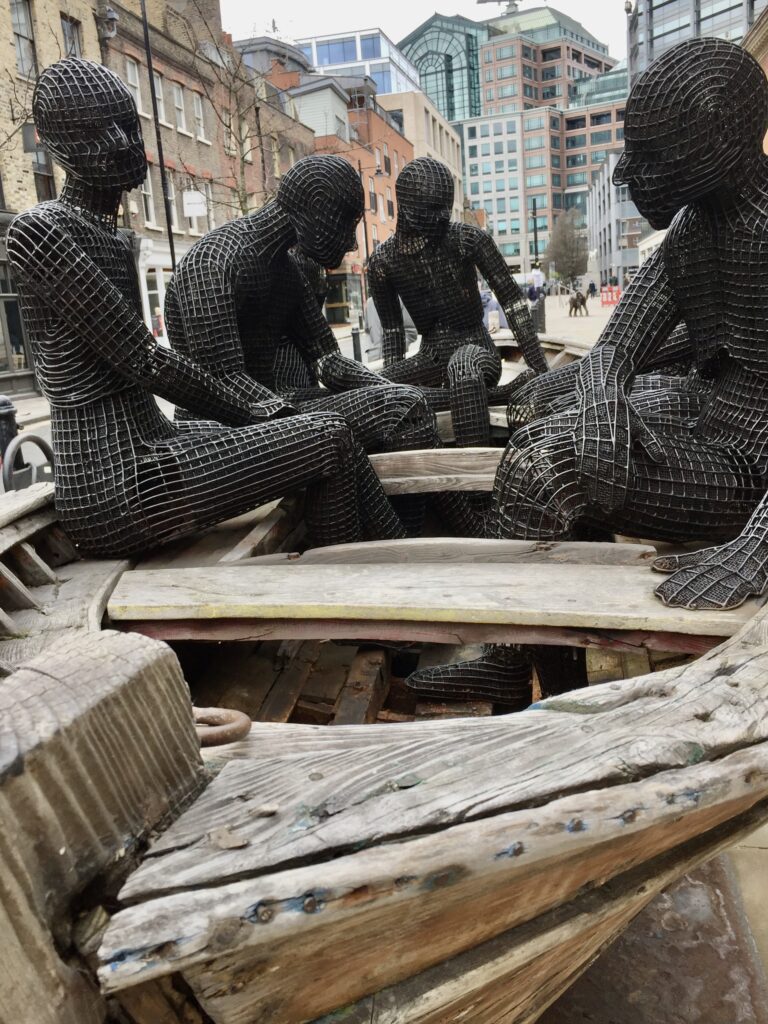 Potato heads in Whitecross Street …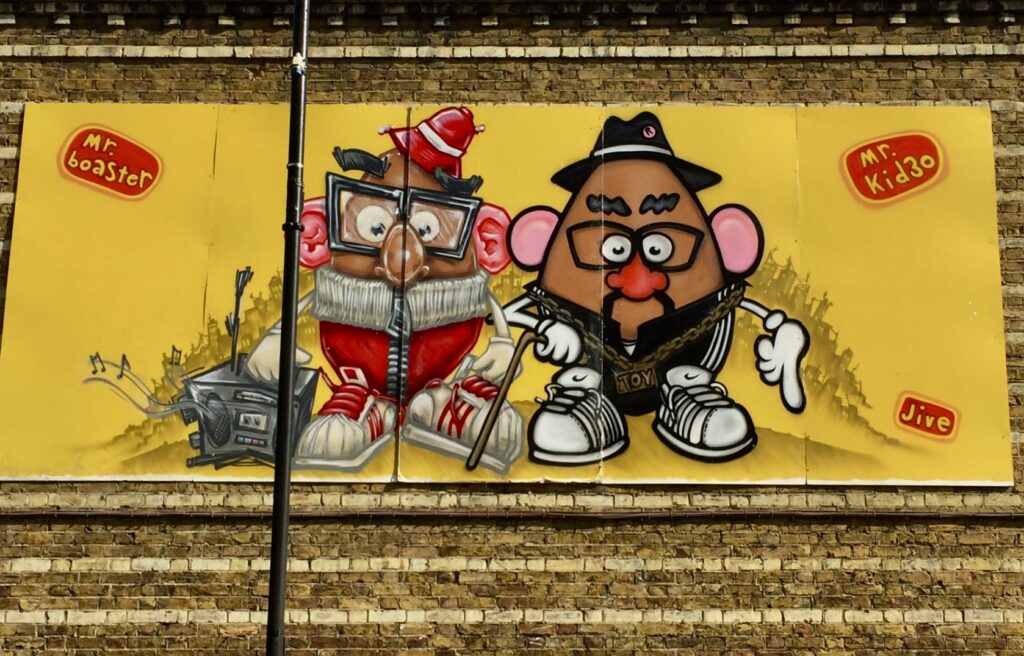 Costumes from a production of Grease at the Guildhall School of Music and Drama in Milton Court …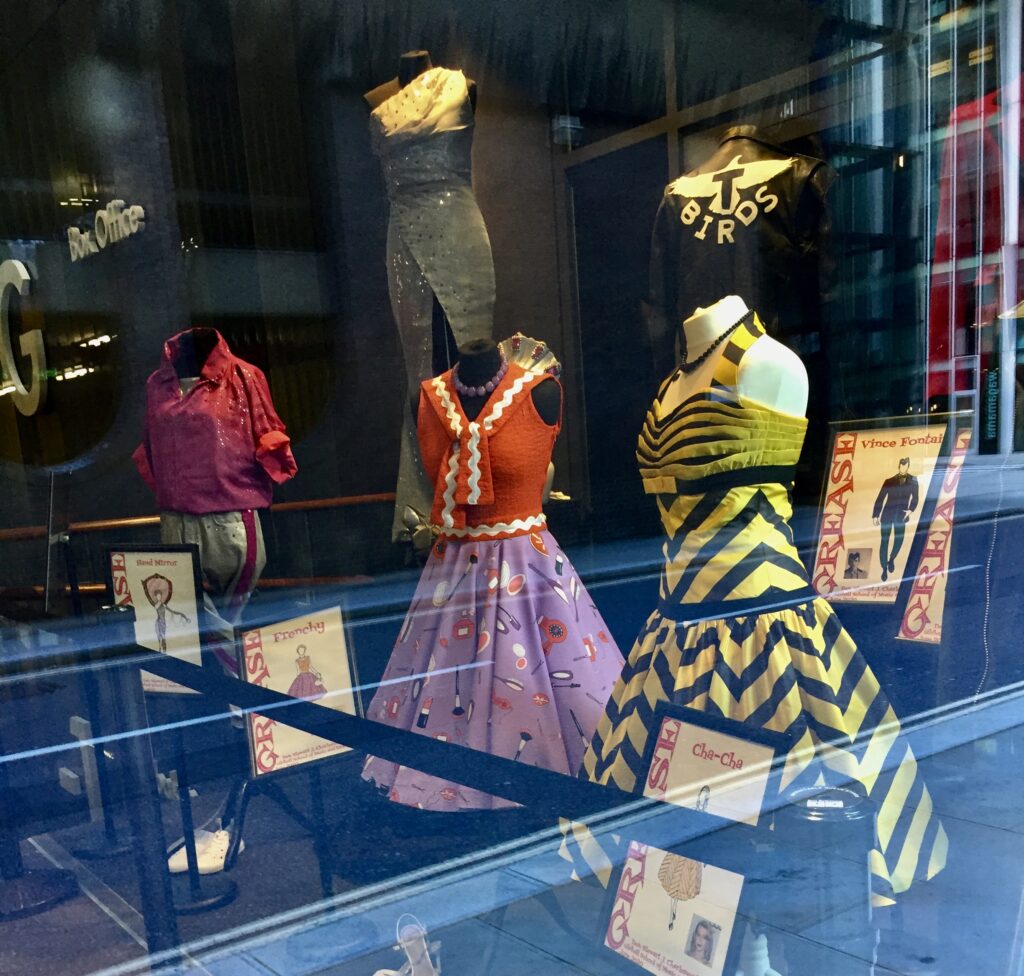 A happy Clerkenwell couple sitting in their garden …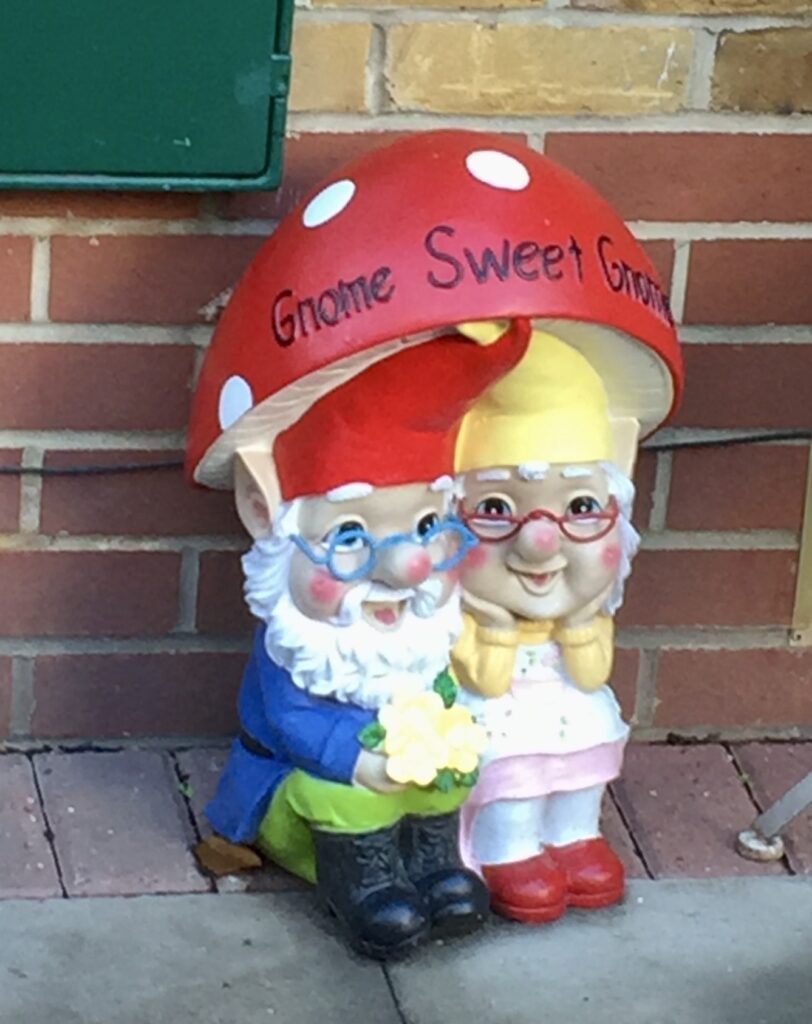 Along with some friends …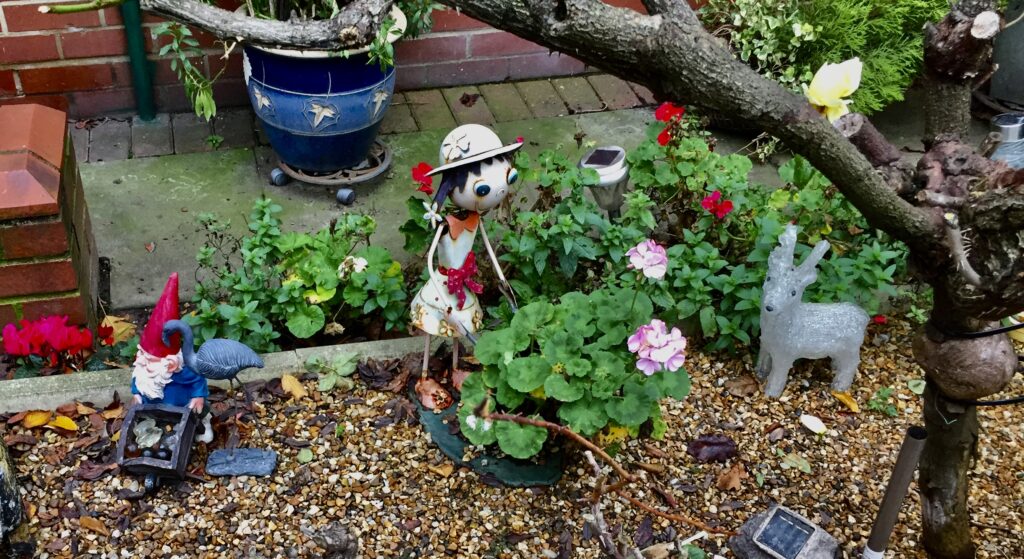 One of my favourites from last year – a pigeon dozes whilst drying his feathers and warming his bottom on a spotlight …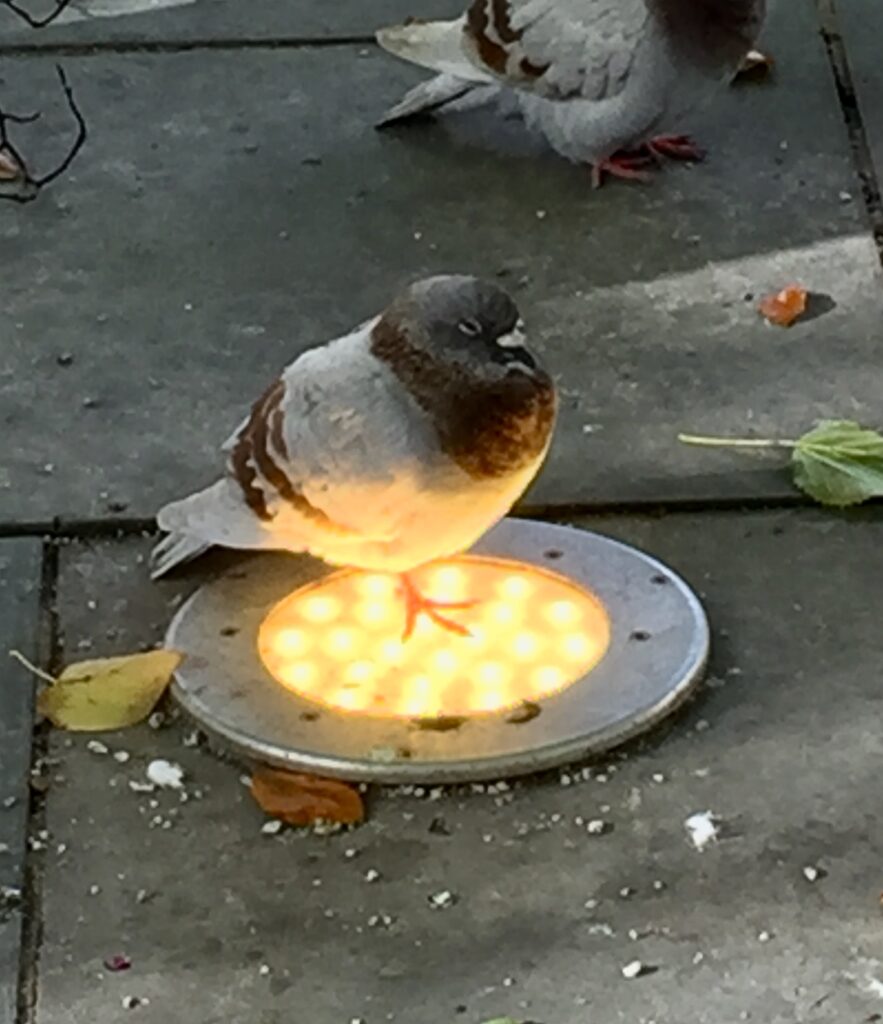 Ducks frequently pose for me on the Barbican Podium …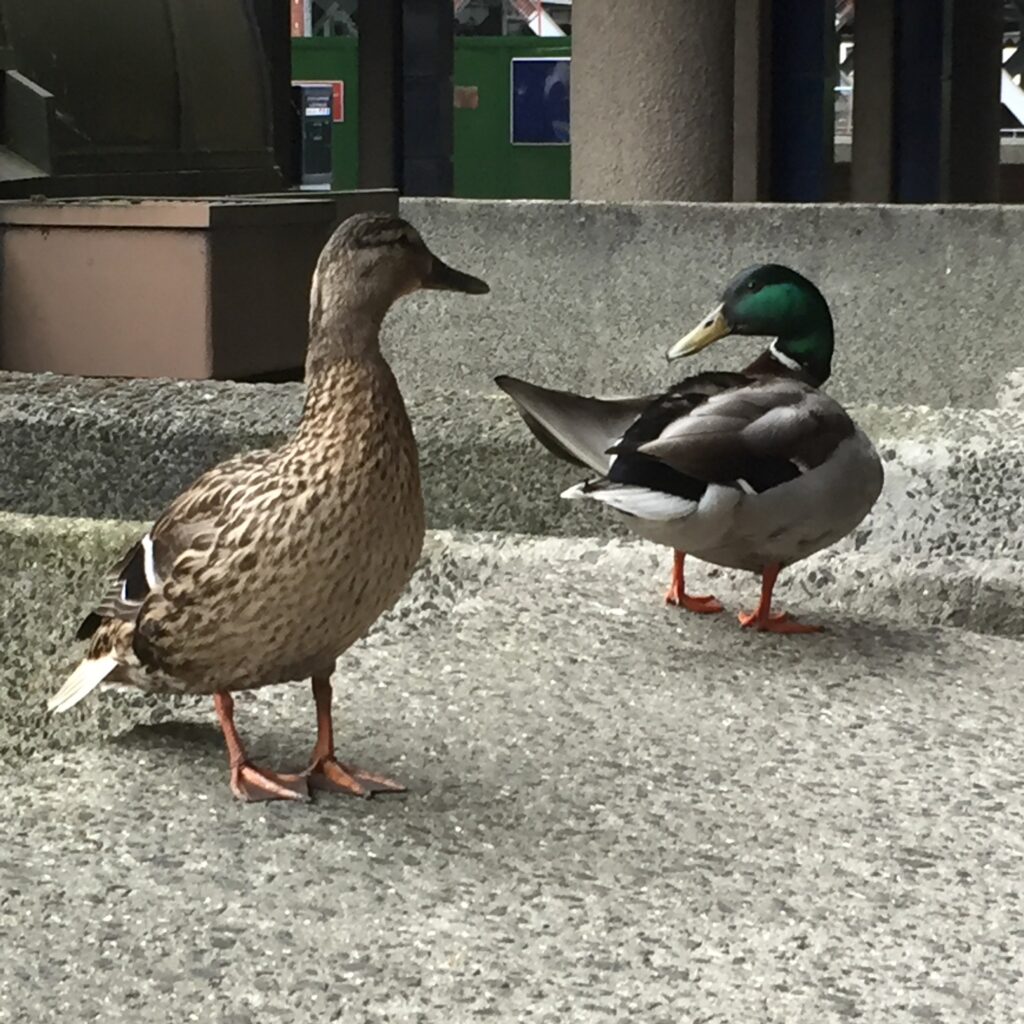 This is the time of year to celebrate the beautiful magnolia trees on the terrace at St Giles church …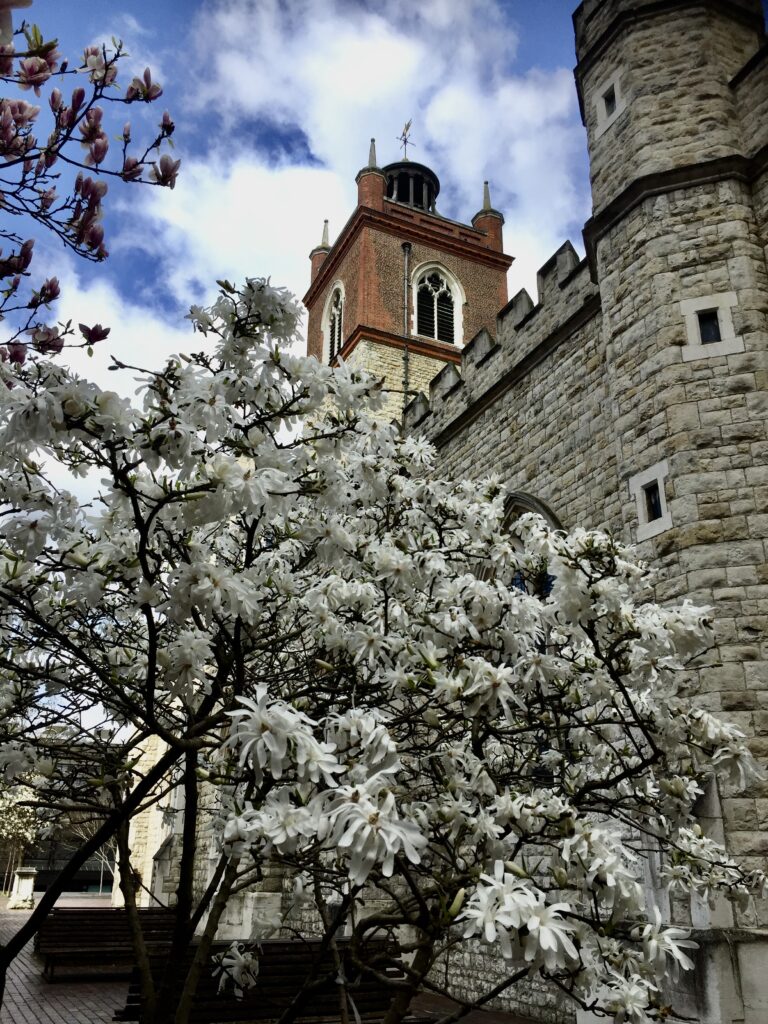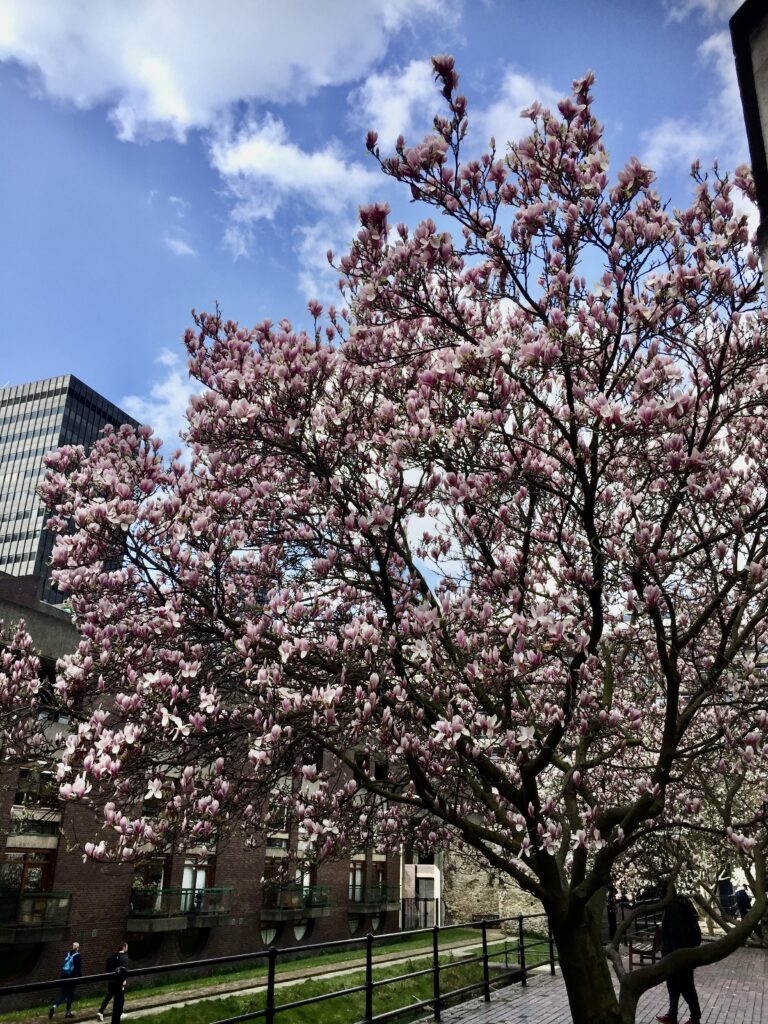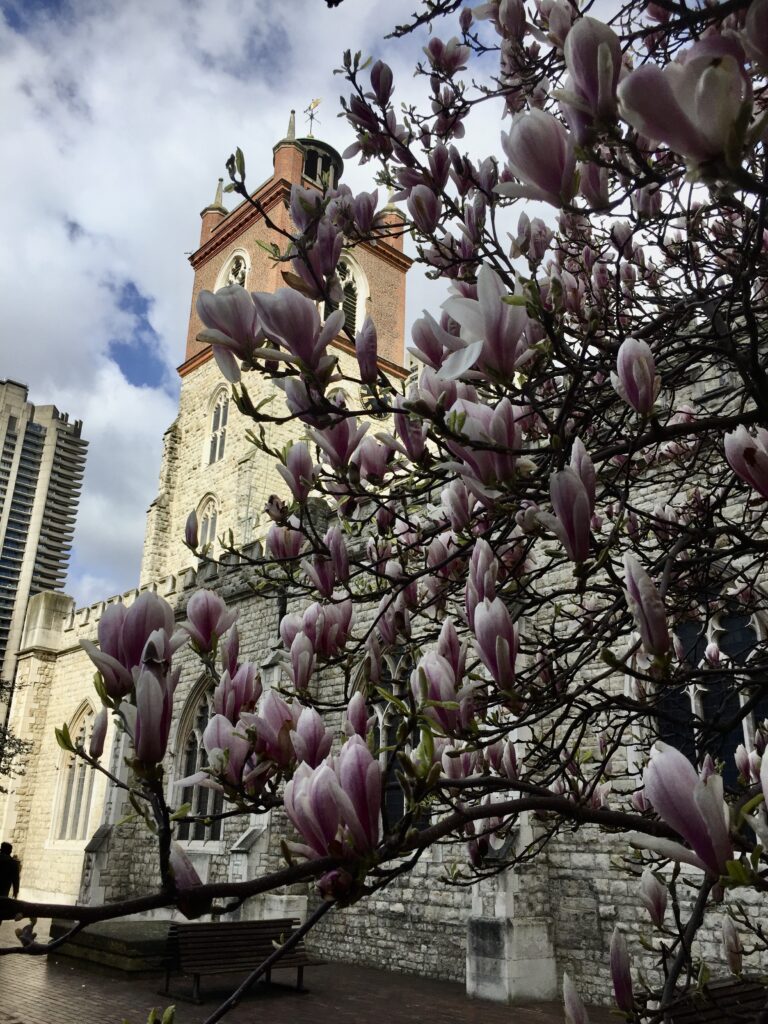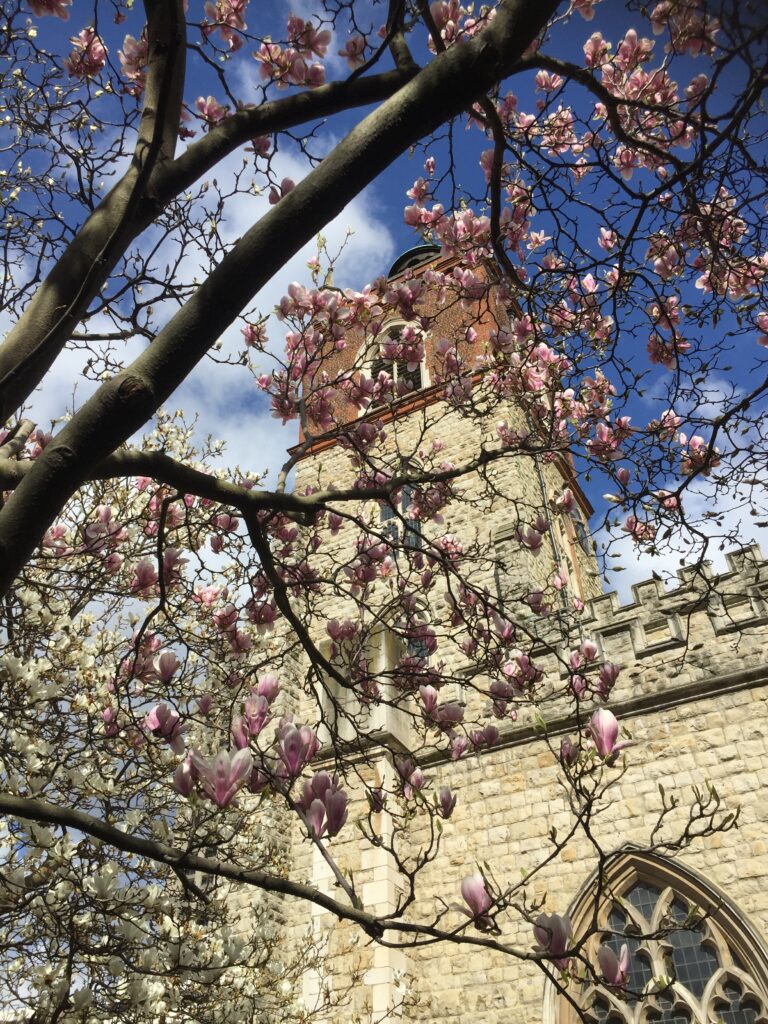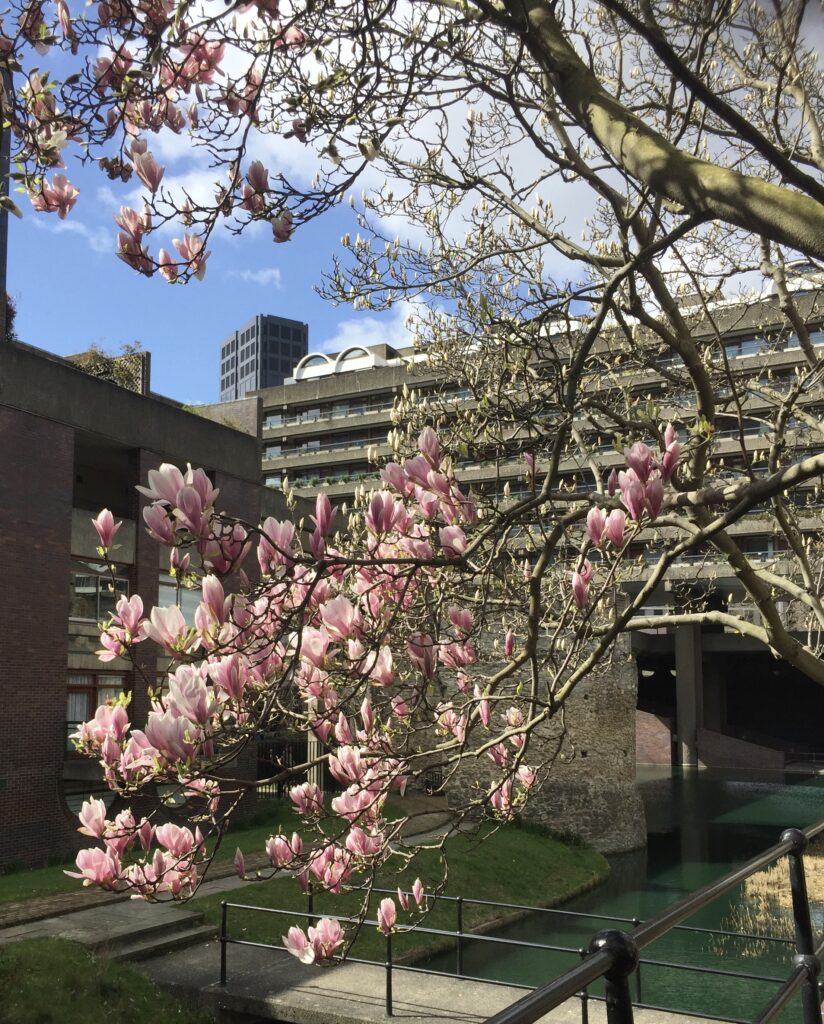 Nearby is St Alphage Garden which boasts another stunning magnolia (EC2Y 5EL) …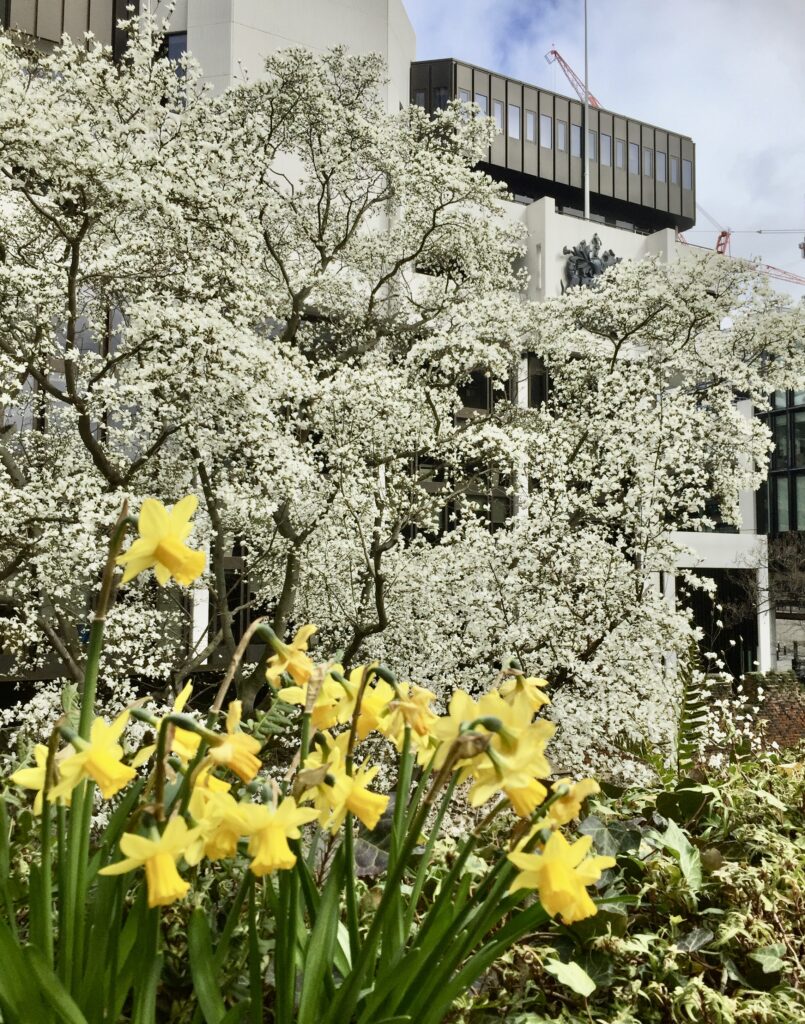 A nice spot for lunch …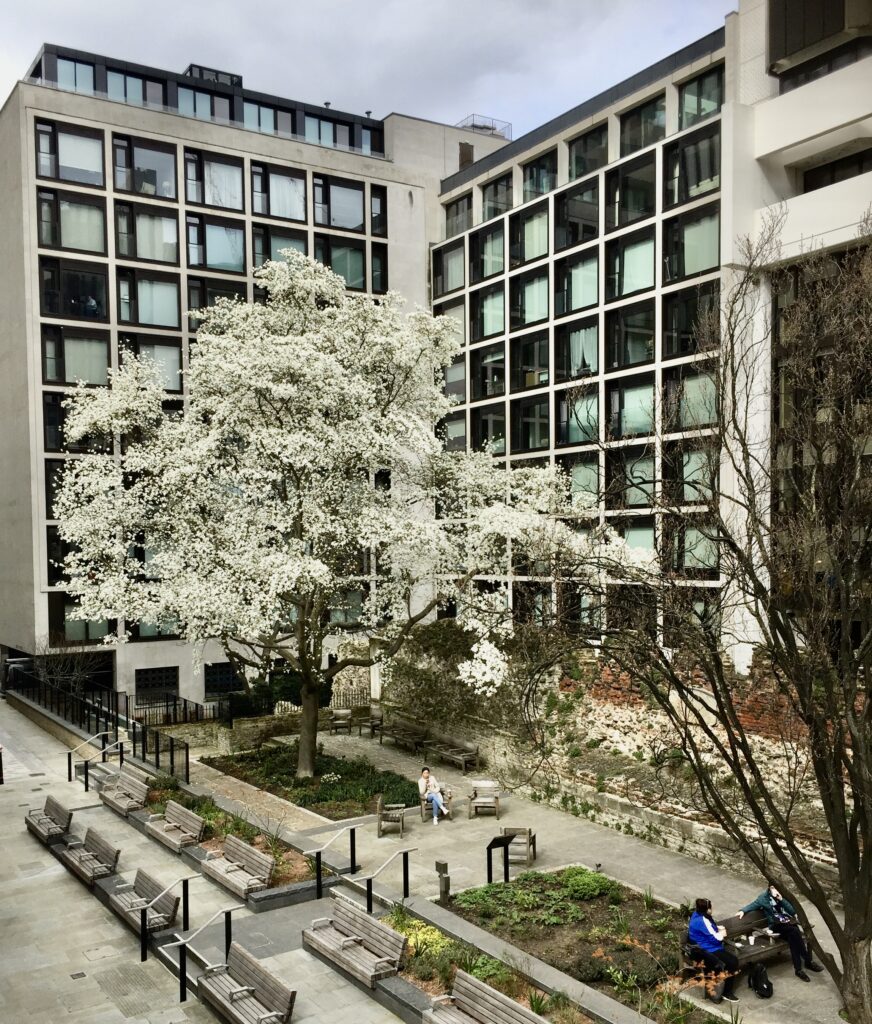 And now time for my Hotel Chocolat Easter treat …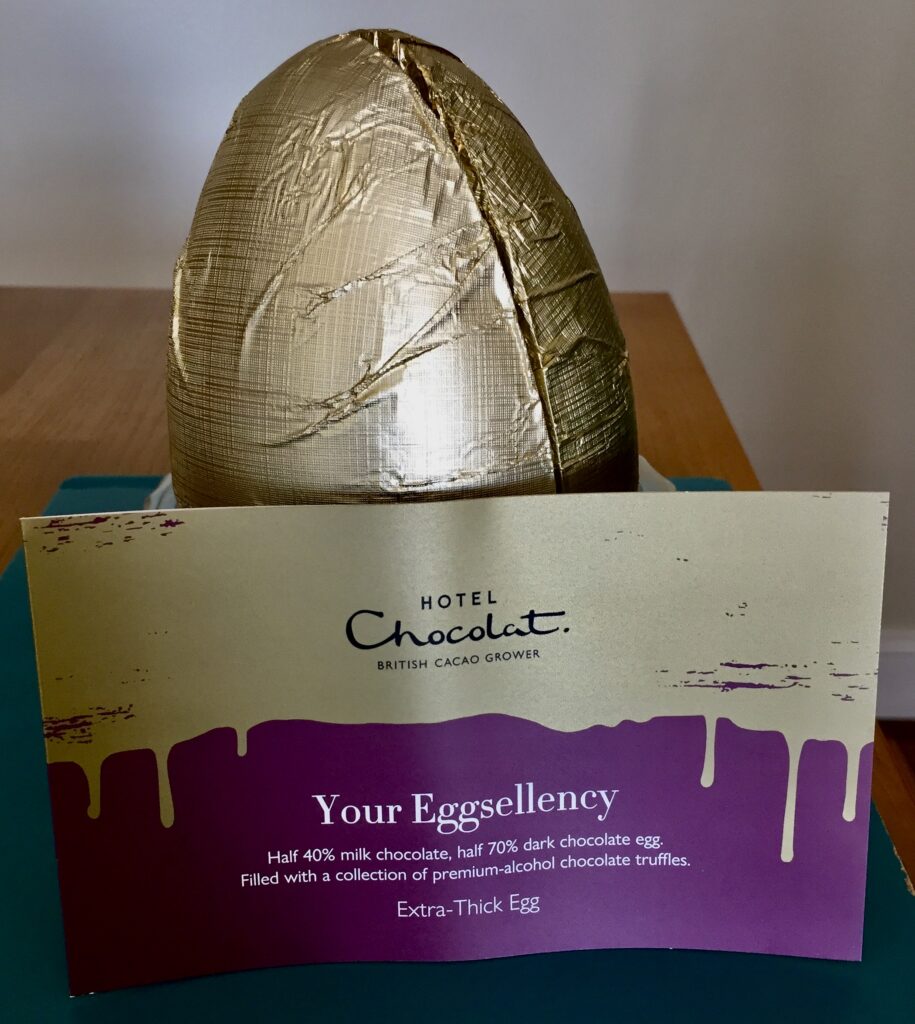 Have a great Easter!
If you would like to follow me on Instagram here is the link …