Animals are everywhere in the City and, after some really nice feedback on my previous City Animals blog, I have decided to put together another selection.
First up is this magnificent leaping fox. It appears on the exquisite Grade II listed Art Deco shopfront of the Fox company, who manufactured and repaired umbrellas. Mr Fox opened his first shop in the City in 1868 but this shop dates from 1935. You can still purchase a classy Fox umbrella if you go to their website, but the shop is now a wine bar.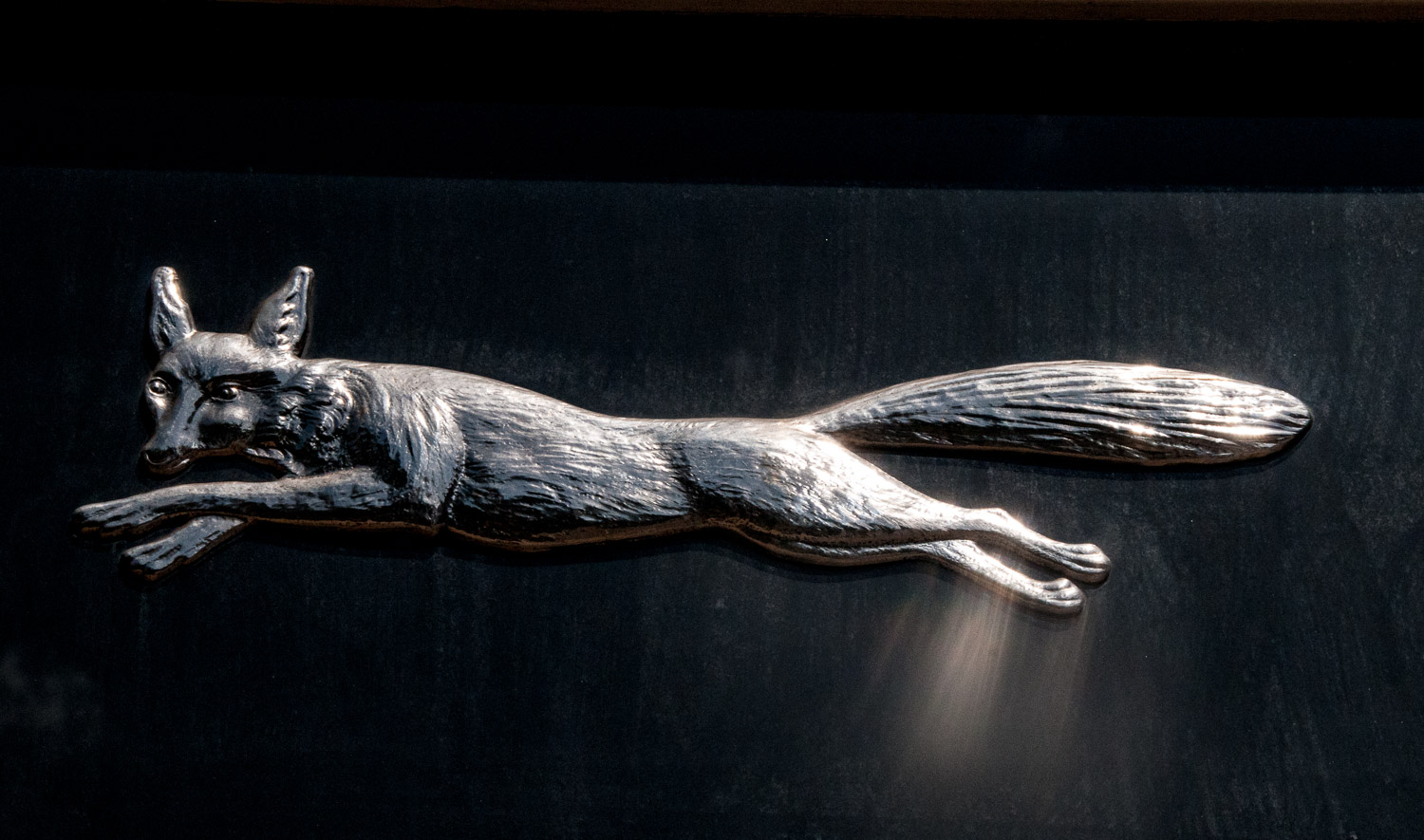 It's easy to understand why lion heads have been chosen to adorn so many late Victorian and early 20th Century buildings. They are fierce, brave, noble, the king of the beasts and, of course, immediately recognisable as a symbol of Great Britain in the heyday of Empire.
Once surrounded by the throbbing printing presses of Fleet Street newspapers, Gough Square is today a quiet haven off the noisy main road. Now known as Dr Johnson's House, 17 Gough Square was built by one Richard Gough, a City wool merchant, at the end of the seventeenth century. It is the only survivor from a larger development and Dr Johnson lived here from 1748 to 1759 whilst compiling his famous disctionary.
Nearby, Johnson's most famous cat, Hodge, is remembered by this attractive bronze by John Bickley which was unveiled by the Lord Mayor, no less, in 1997. Hodge sits atop a copy of the dictionary and alongside a pair of empty oyster shells. Oysters were very affordable then and Johnson would buy them for Hodge himself. James Boswell, in his Life of Johnson, explained why:
I never shall forget the indulgence with which he treated Hodge, his cat: for whom he himself used to go out and buy oysters, lest the servants having that trouble should take a dislike to the poor creature
People occasionally put coins in the shell for luck and every now and then Hodge is given a smart bow tie of pink lawyers' ribbon.
And from a famous cat to mysterious mice. Nibbling a piece of cheese, they add charm to a building in Philpot Lane off Eastcheap and have been described (rather nicely, I think) as London's smallest sculpture. Even though they have been repainted they are still a bit hard to find – so I am not saying precisely where they are, and hopefully you will enjoy looking for them. One theory is that the builders in 1862 were pestered by mice who persistently ransacked their lunch packs, so they left this little informal tribute. Another is that they commemorate a man who died during the construction of the nearby Monument to the Great Fire. Mice had eaten his lunch, but he accused a fellow worker by mistake, and fell to his death in the fight that followed. As to the true story behind the little rodents, your guess is as good as mine.
And now another cat.
Hanging signs were once a major feature of London's streets and were encouraged by Charles I in order to help people find their way around at a time when many could not read. Needless to say, they became immensely popular with businesses, and proliferated to such an extent that they posed a threat to life and limb in times of storm and windy weather. When, in 1718, one brought about the collapse of an entire building frontage and killed four people it was obvious something had to be done. Nonetheless but it was not until 1762 that businesses were forced to remove them and fix them to shopfronts instead – just as we see today. The Cat and Fiddle sign in Lombard Street harks back to a tavern of that name but was only erected in 1902, along with other replicas, to celebrate the coronation of Edward VII.
And finally, this stunning black horse is part of the 2017 'Sculpture in the City' project. It is at the corner of Bishopsgate and Wormwood Street,