It's not quite Spring yet but I thought it would be nice to have a wander around the City and see what's happening – especially in the areas managed by the wonderful team of City of London gardeners.
I started close to home since the Magnolia trees are in blossom near St Giles Church …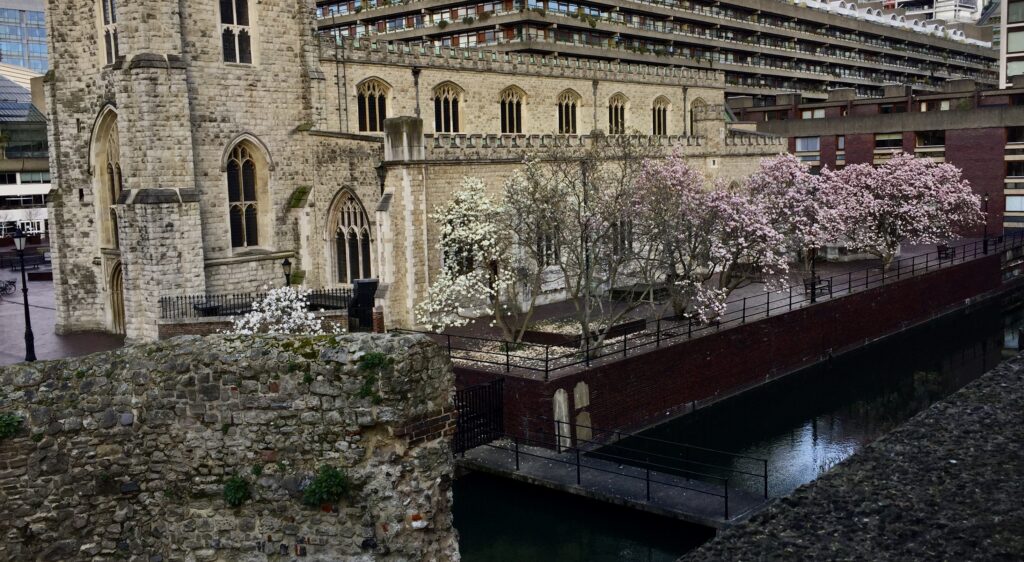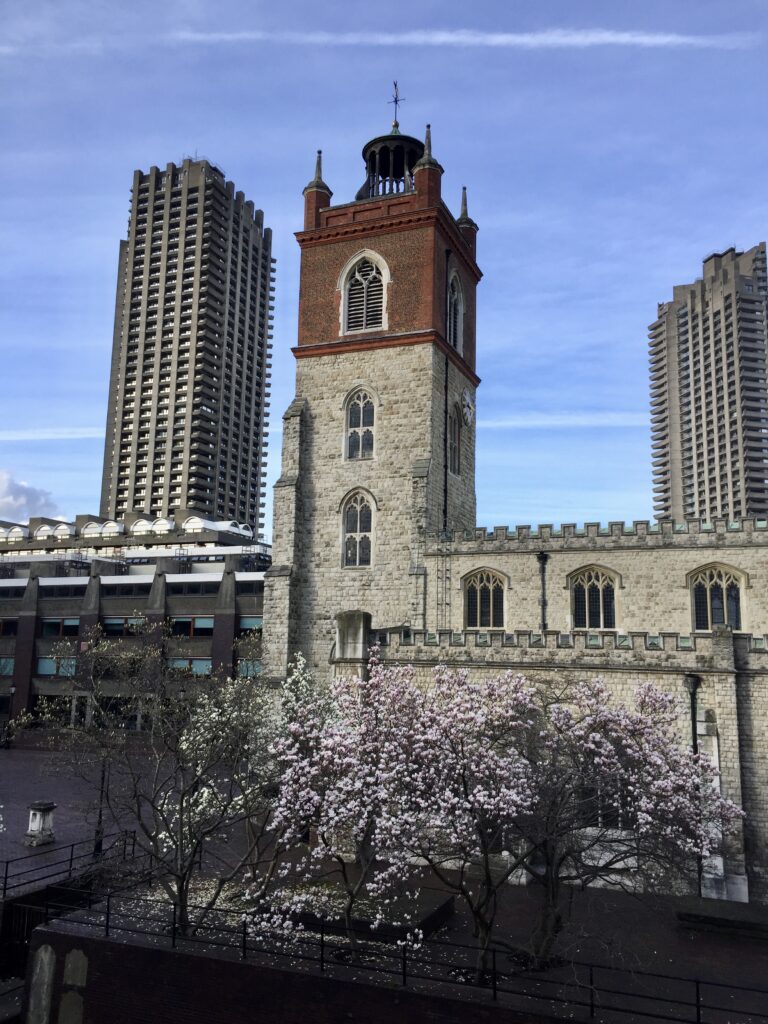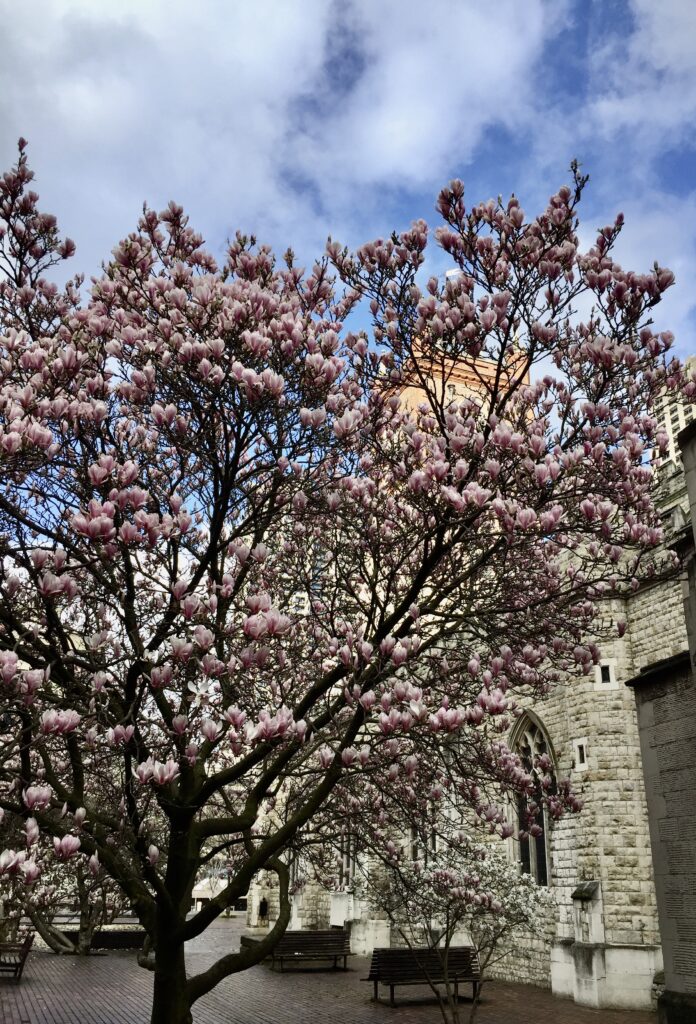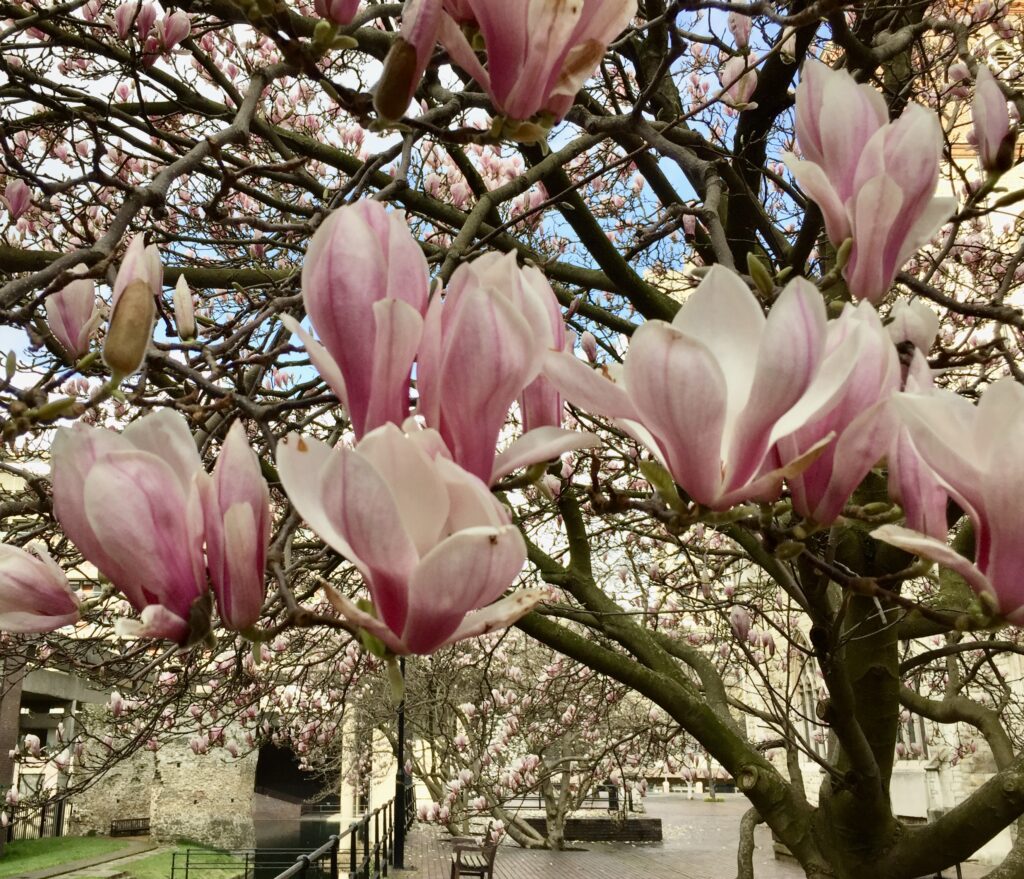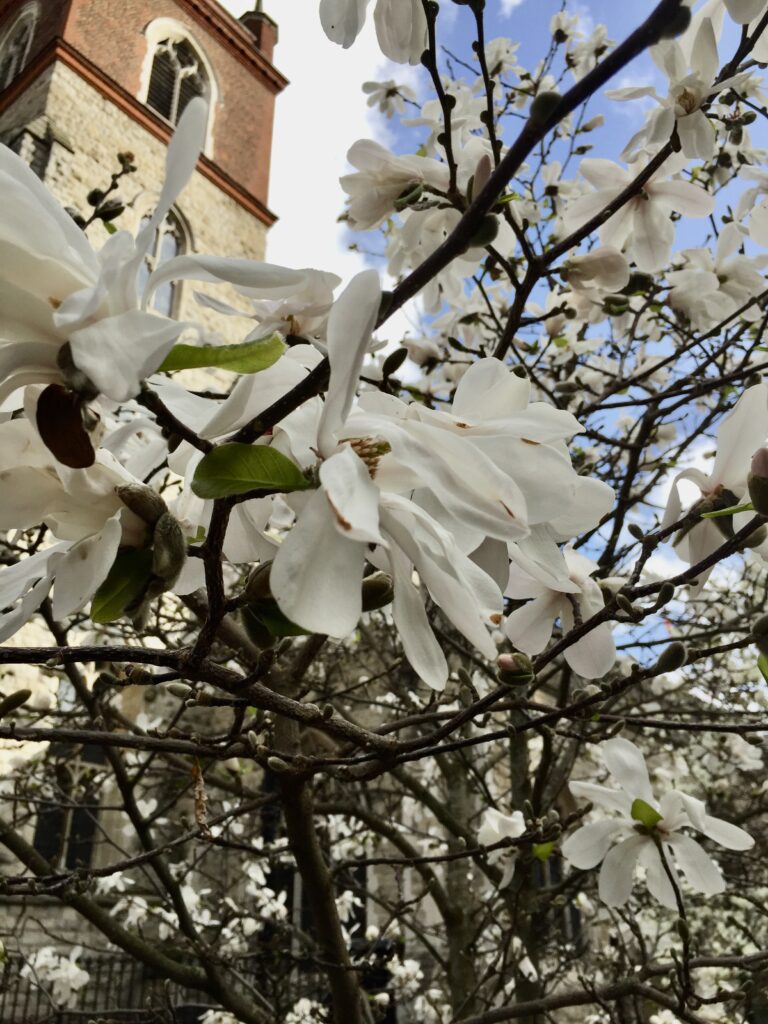 Very old gravestones from the former churchyard with the medieval/Roman wall in the background …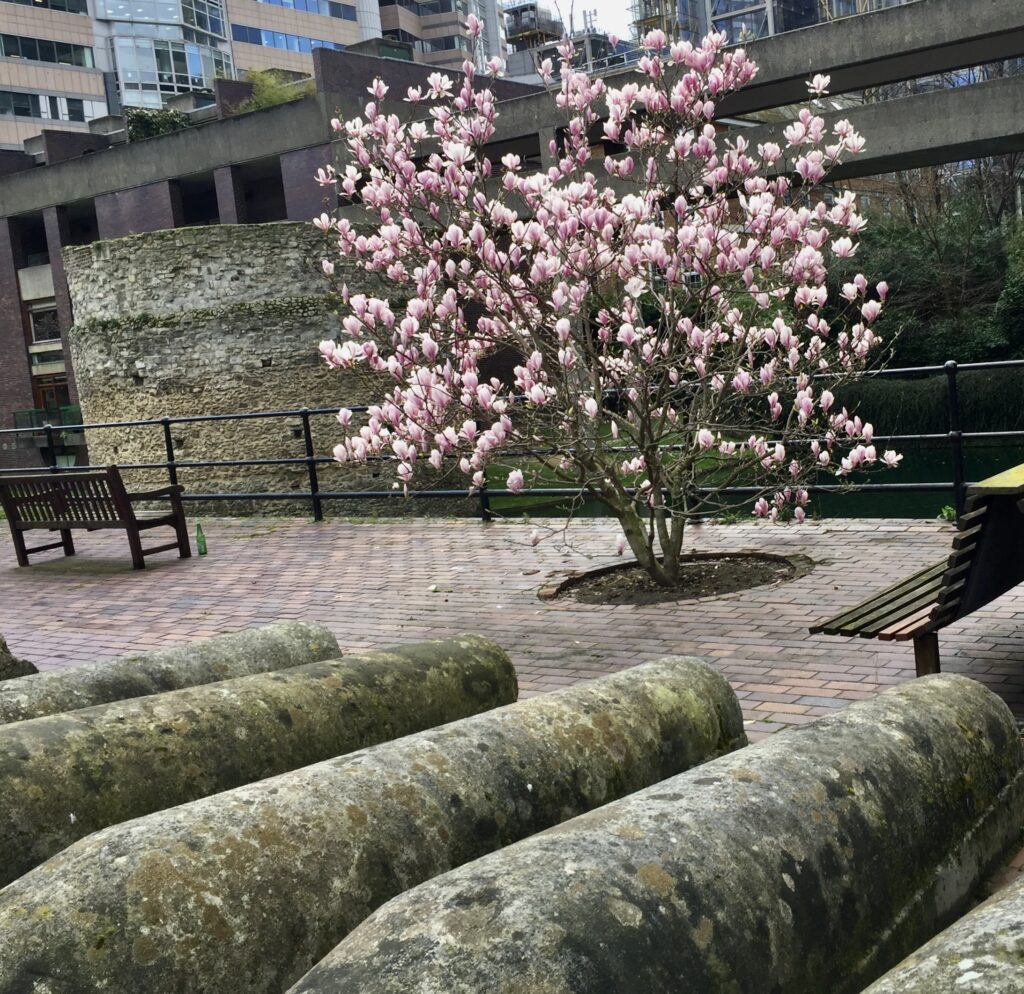 If you work at 88 Wood Street you arrive to be greeted by a nice, living, green wall …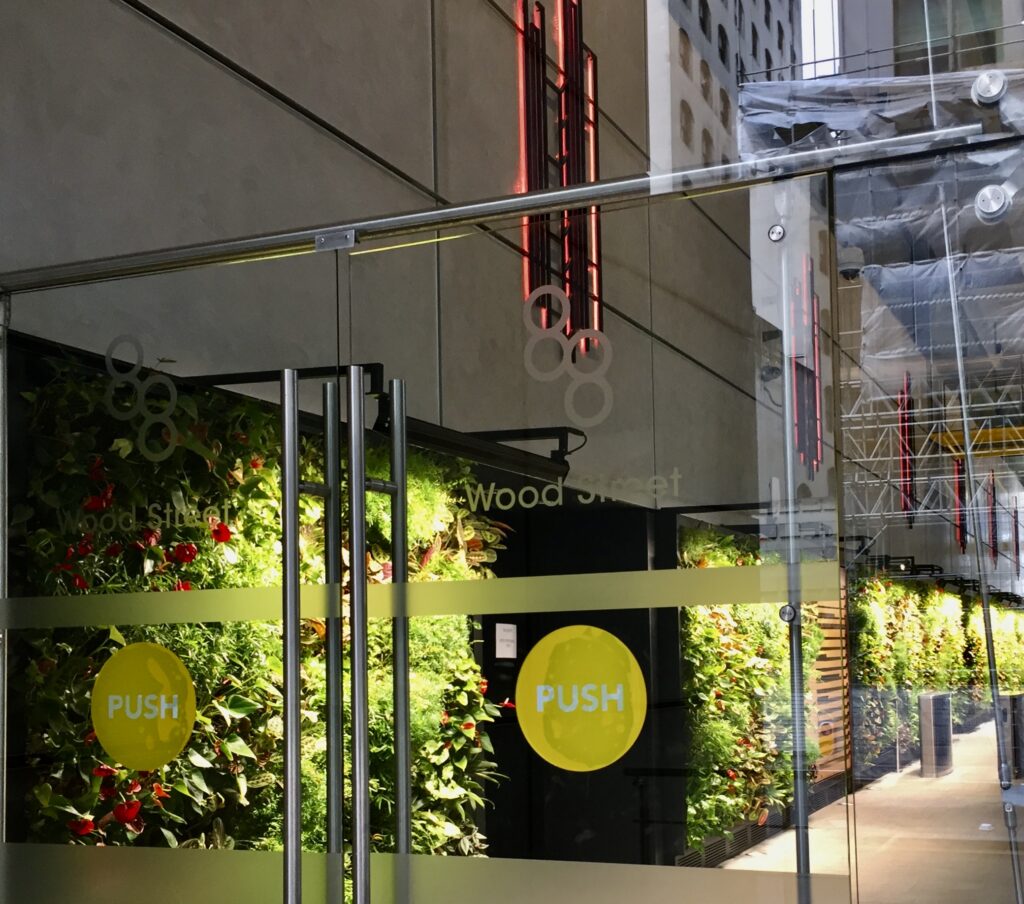 Onward to Postman's Park (that's the Watts Memorial in the background) …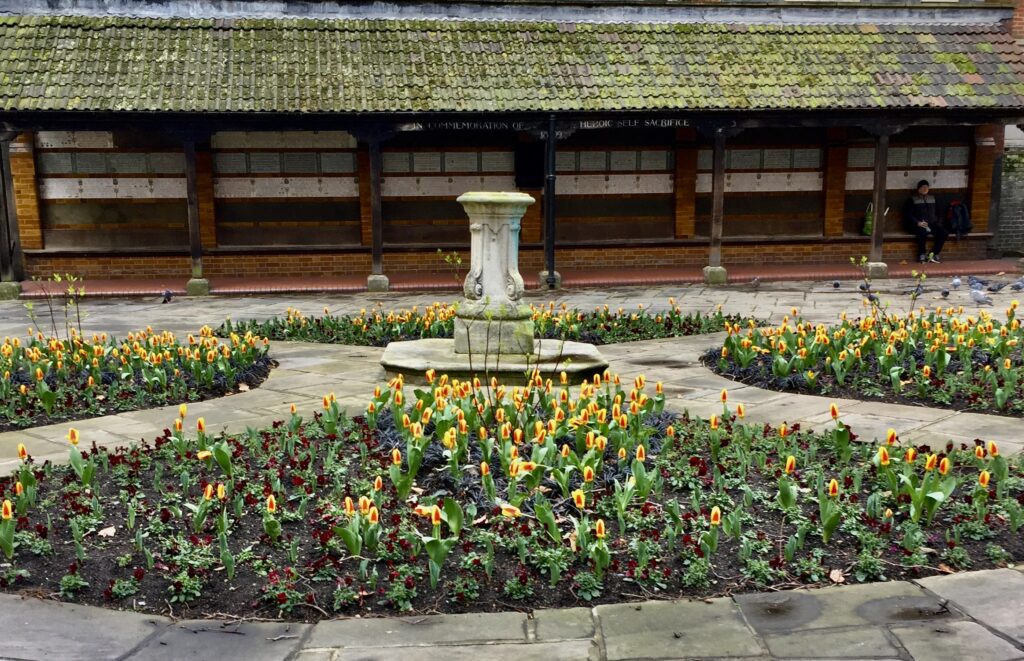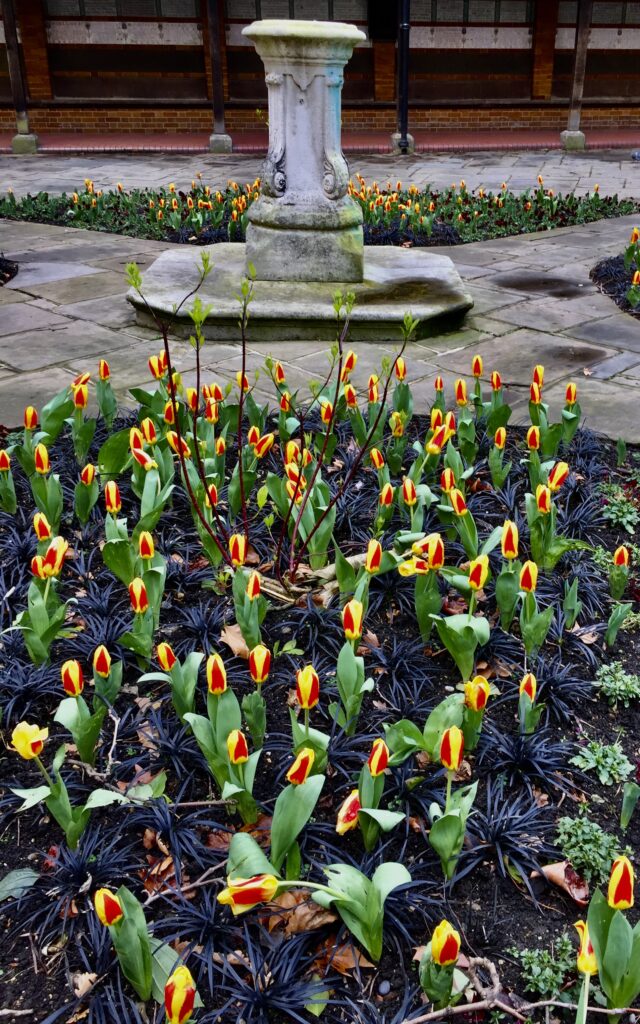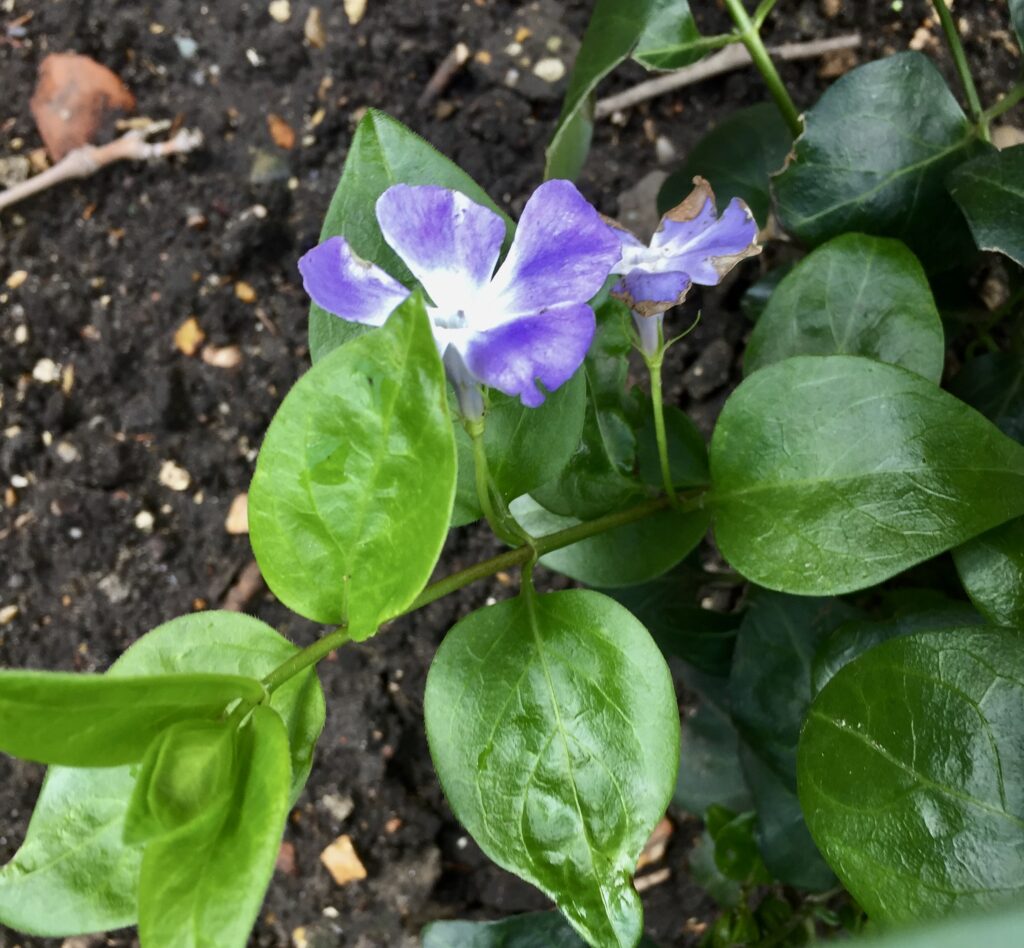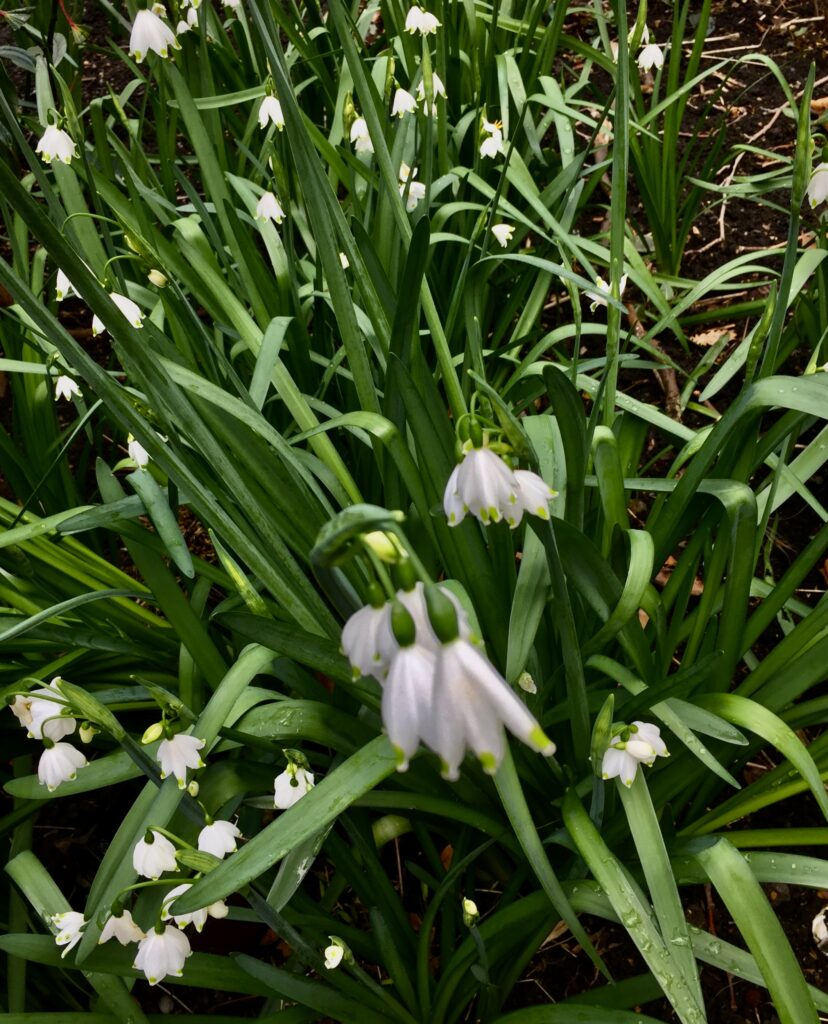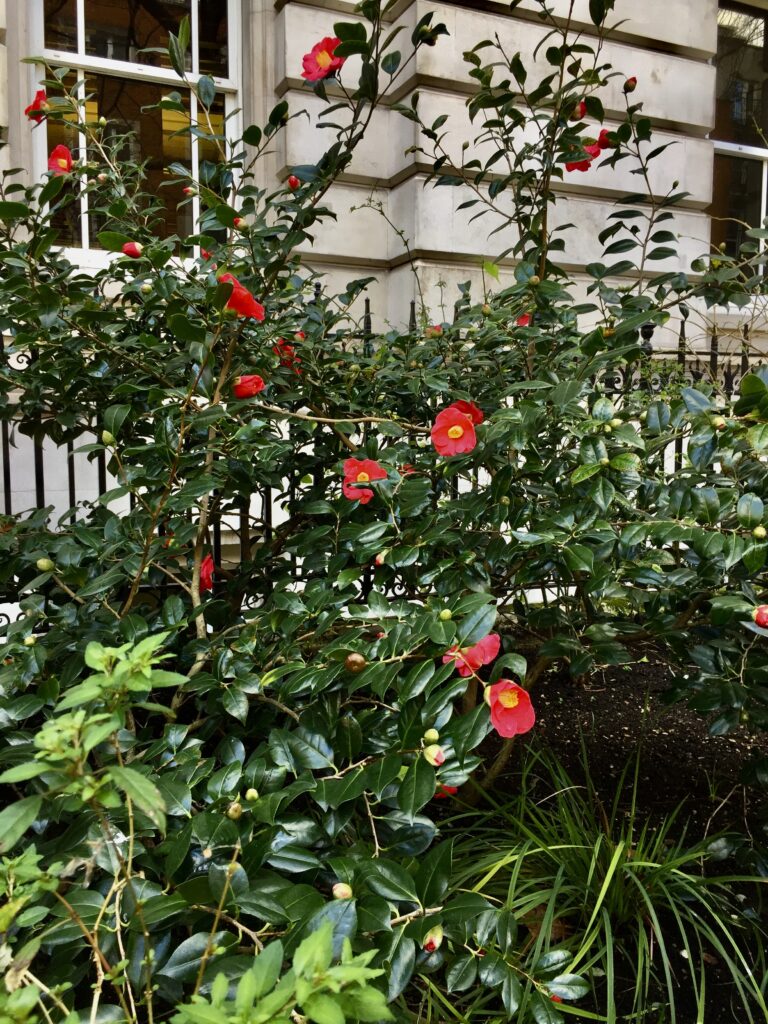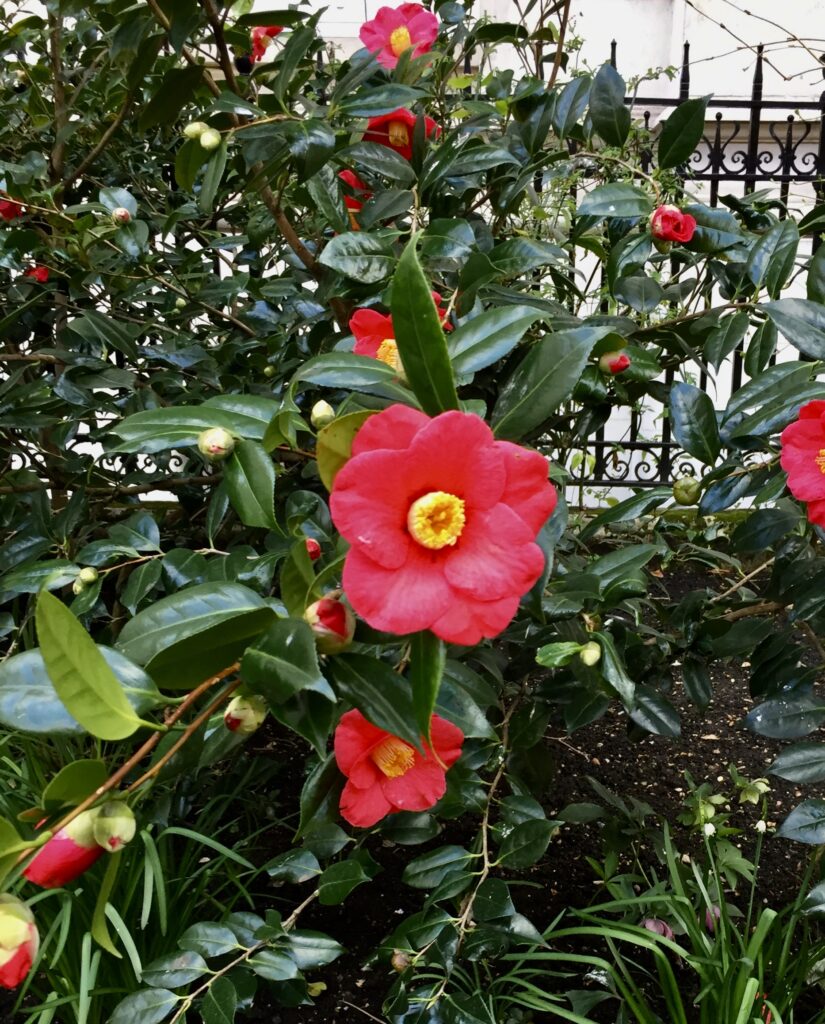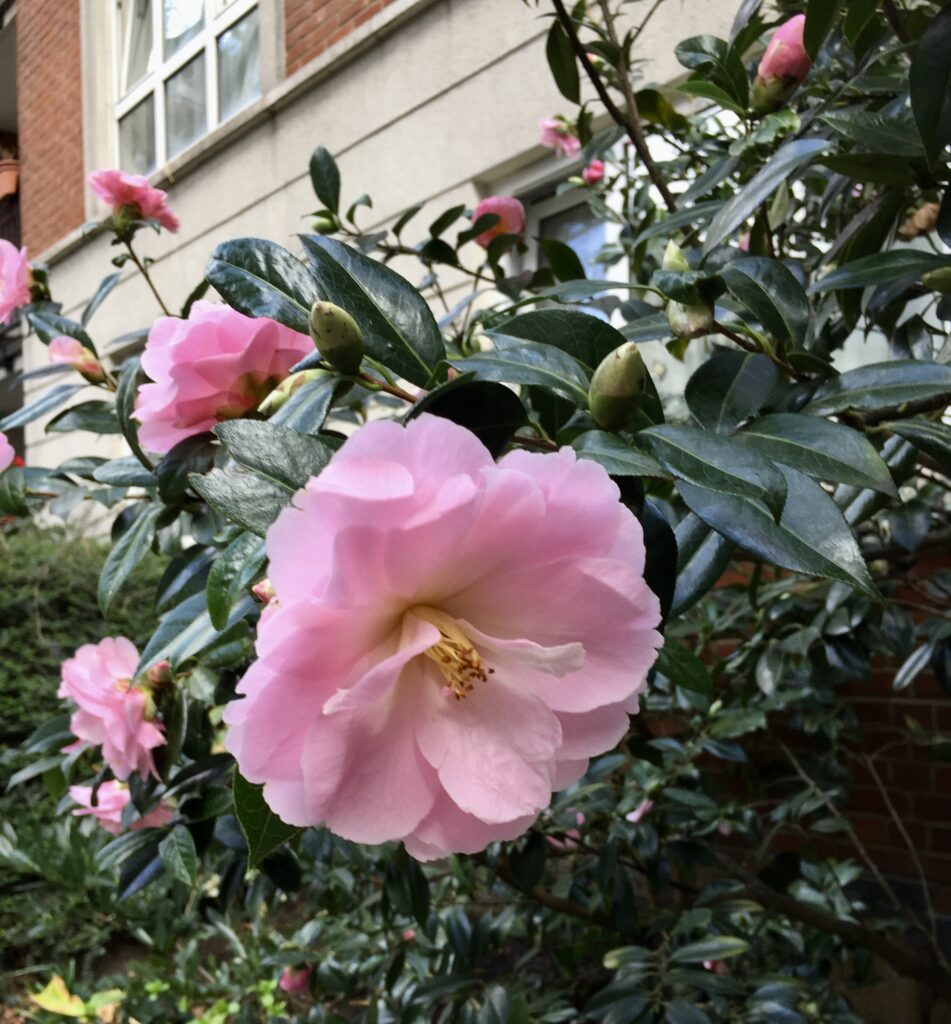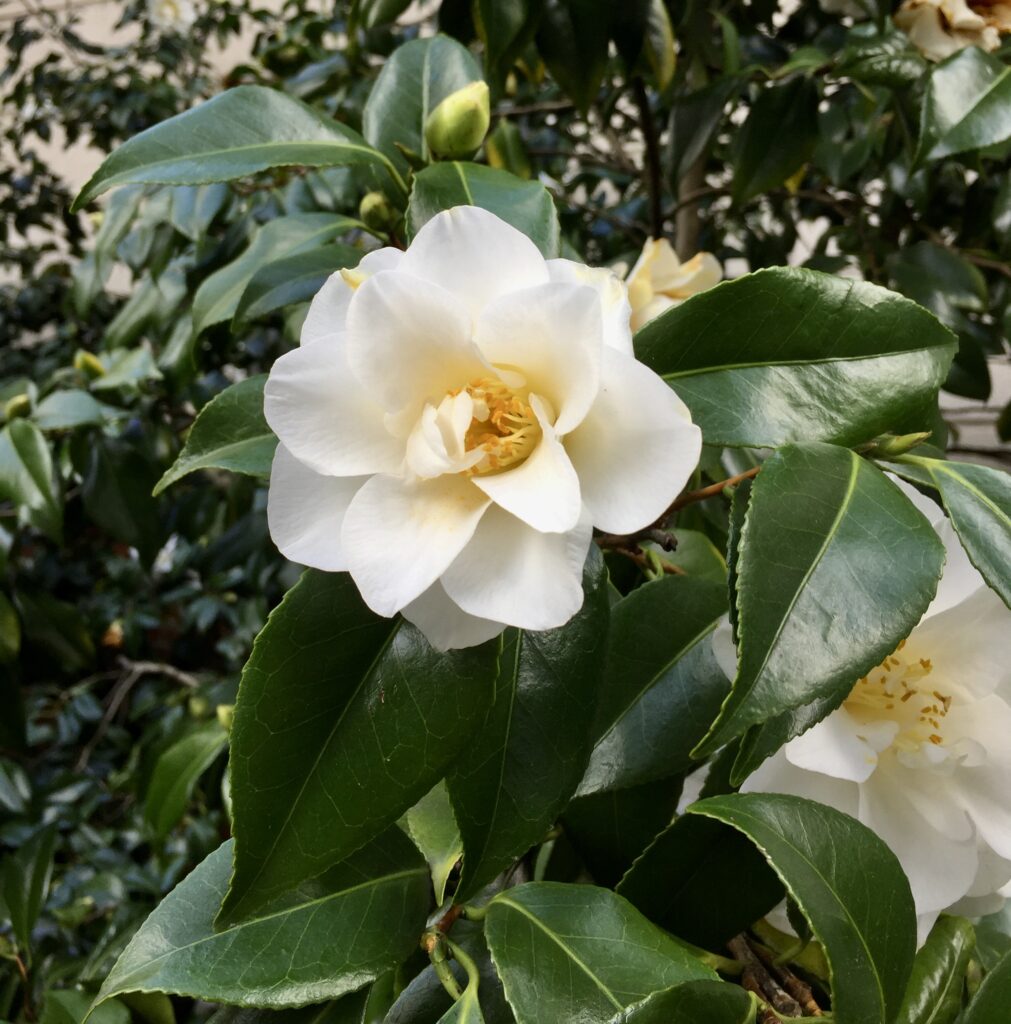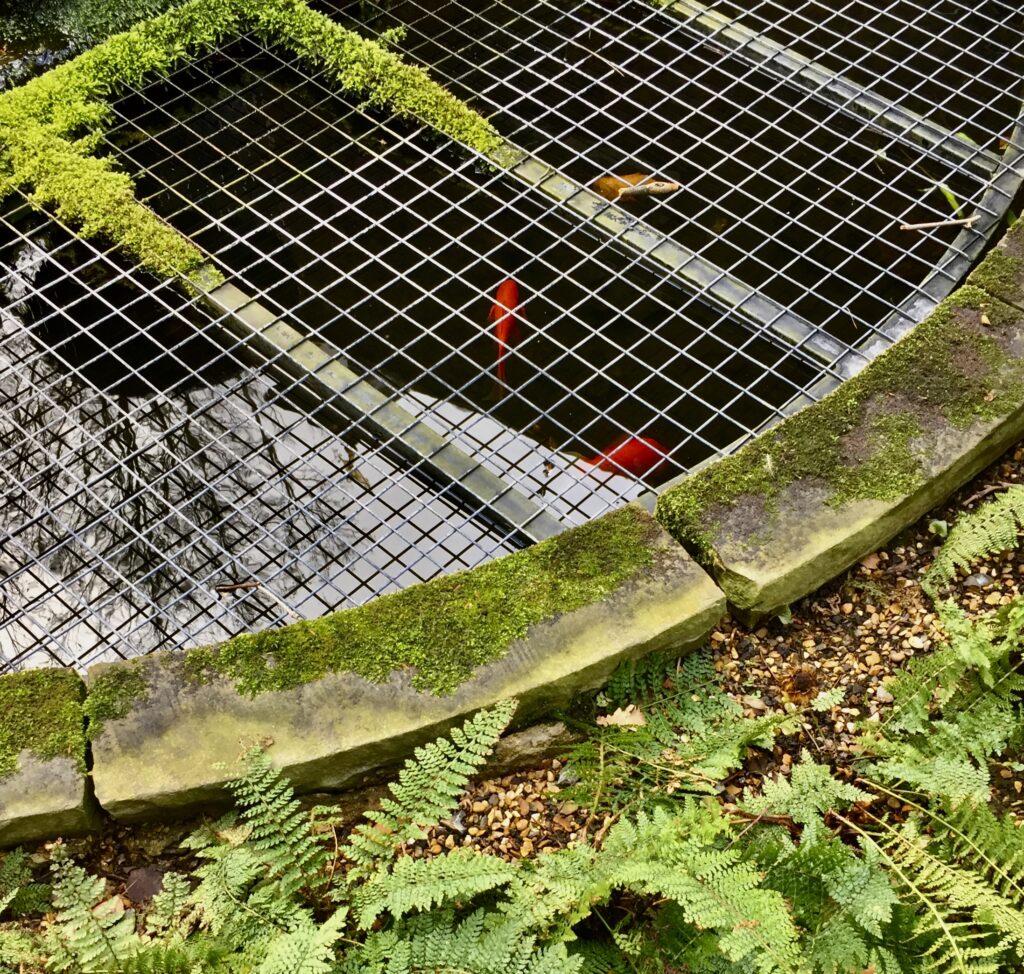 On Silk Street …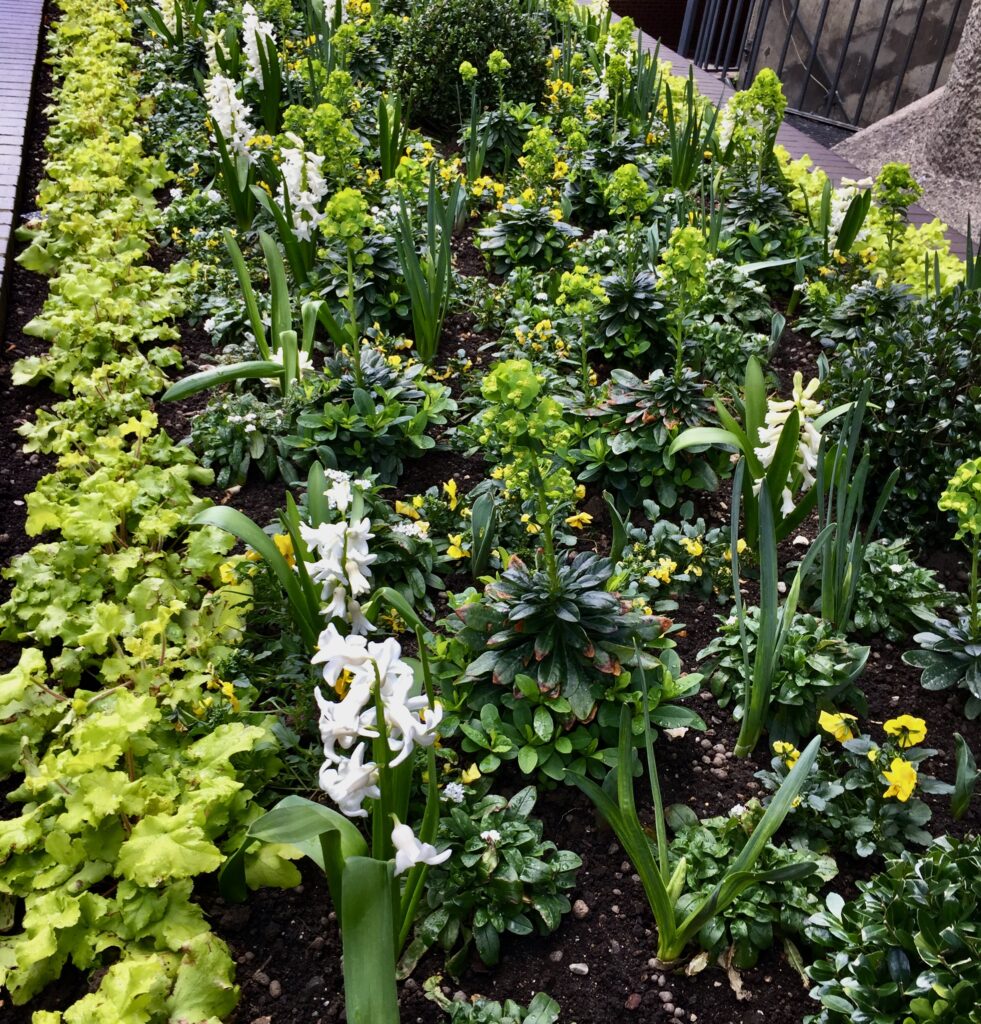 At St Mary-le-Bow …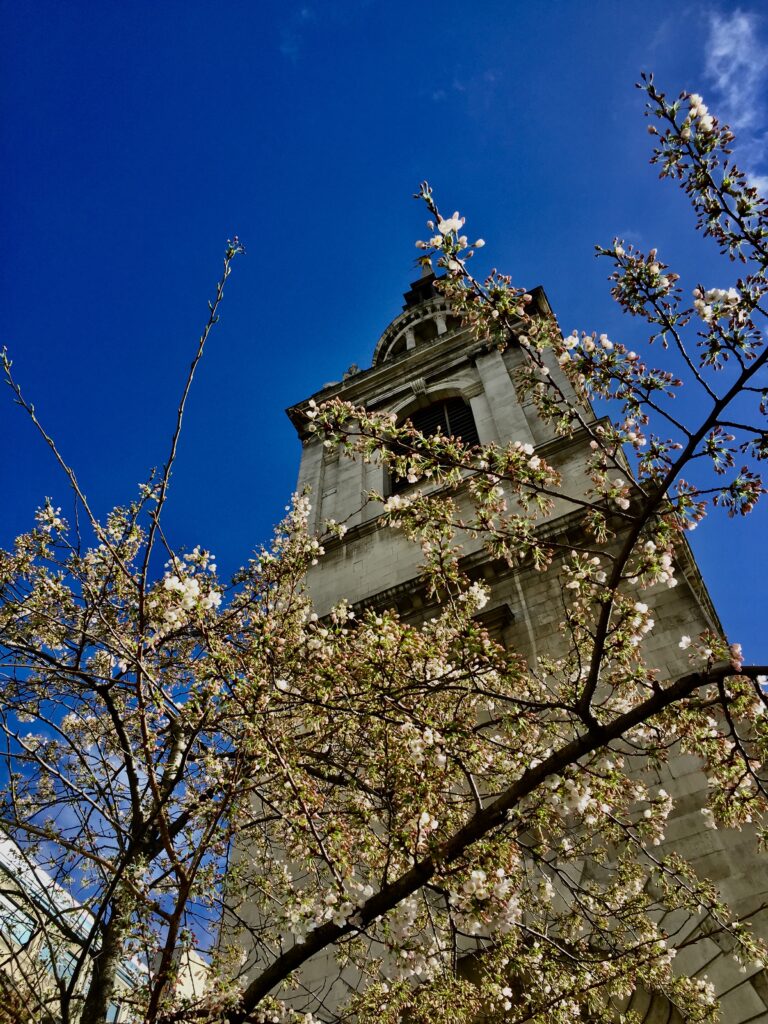 Just outside St Paul's Underground Station …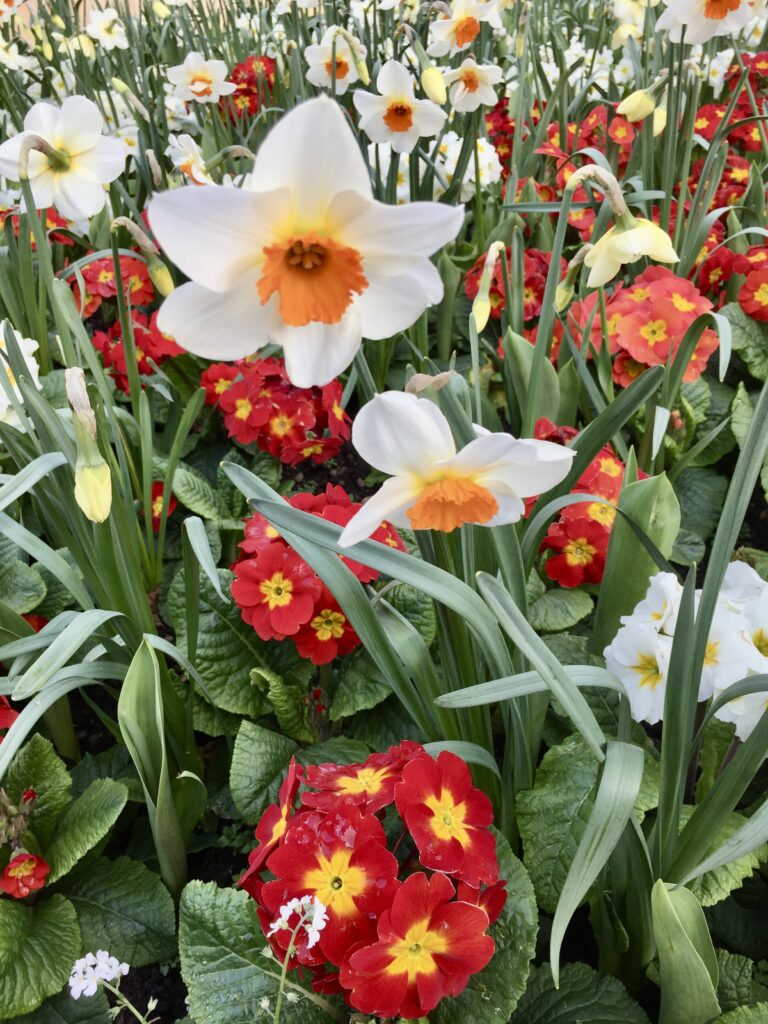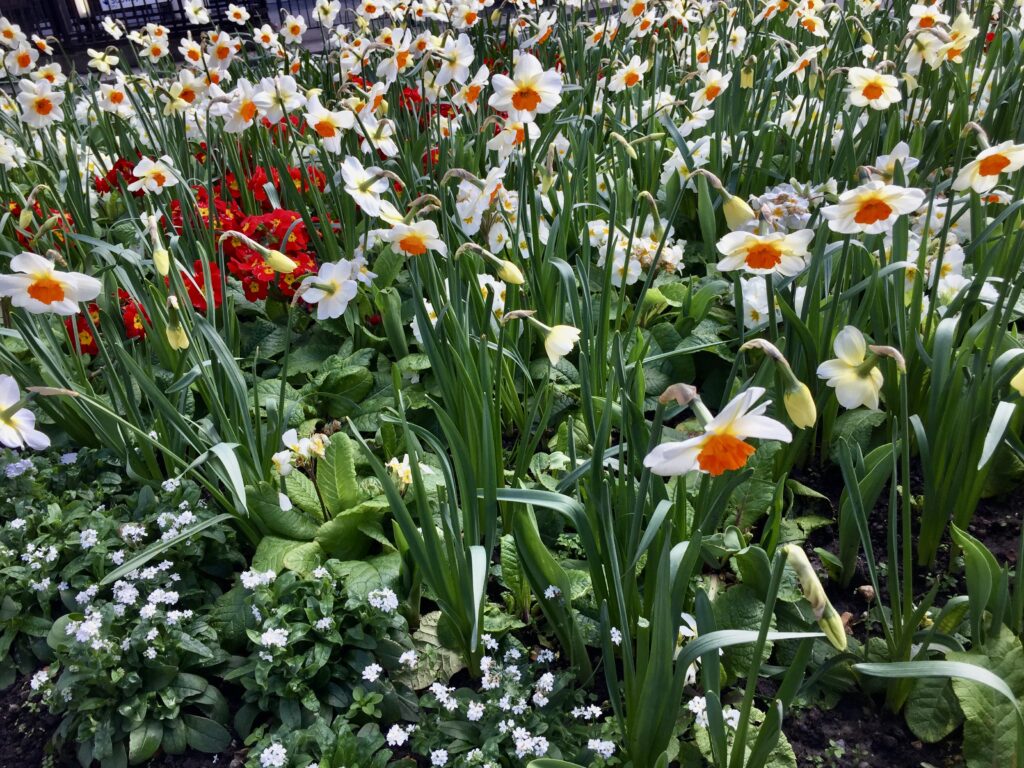 The Cleary Gardens are on Queen Victoria Street …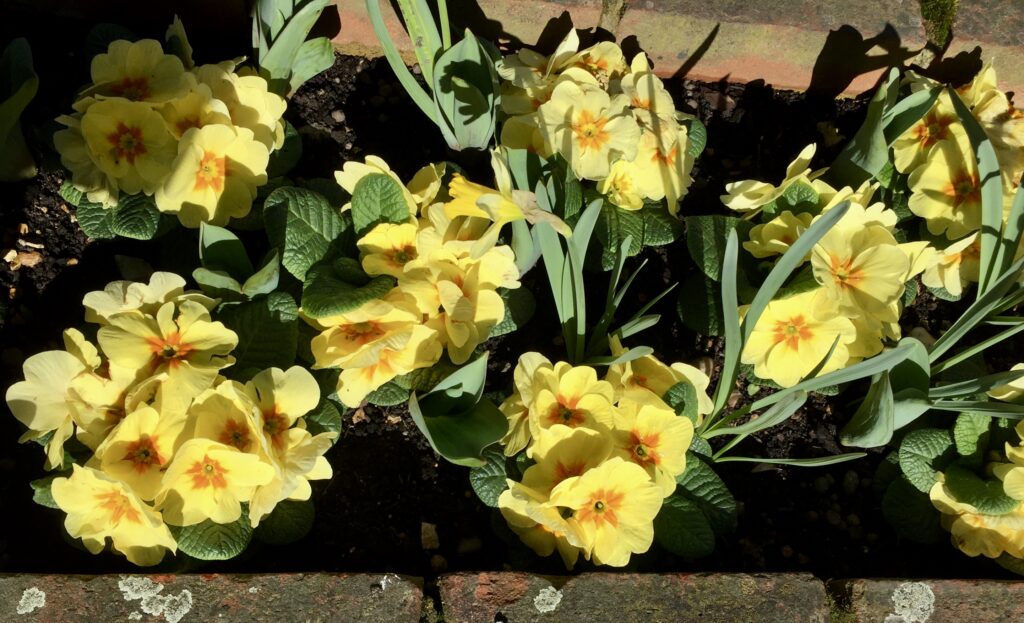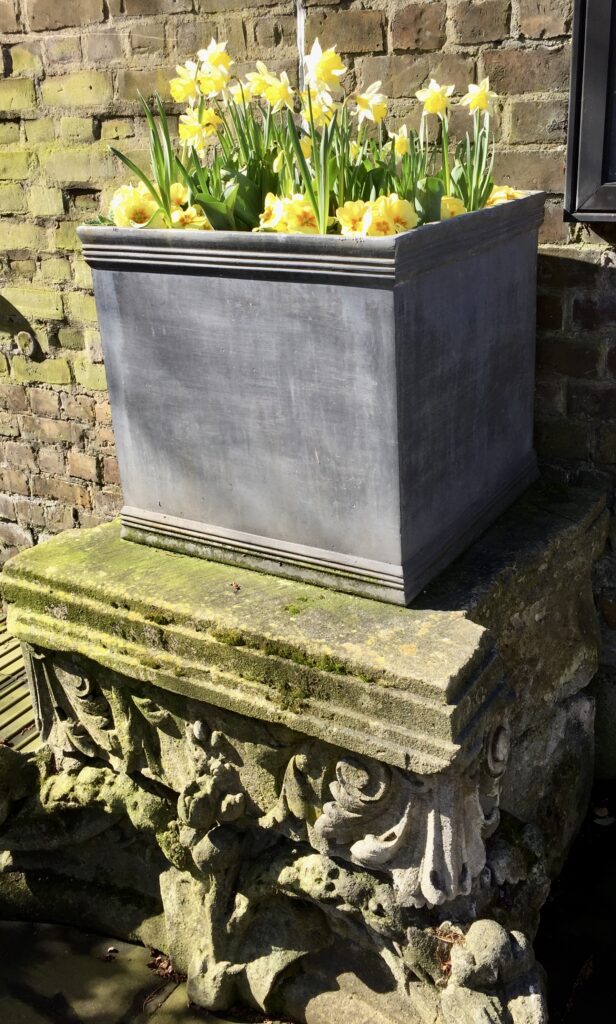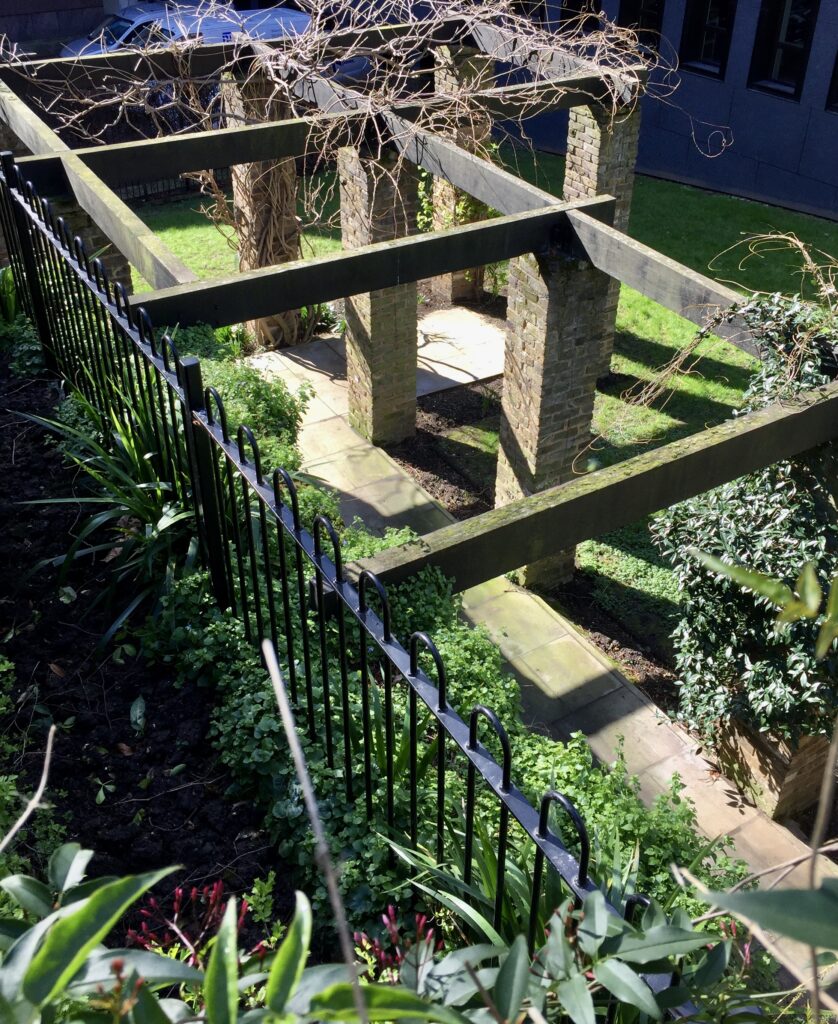 Across the road at the junction with Bread Street …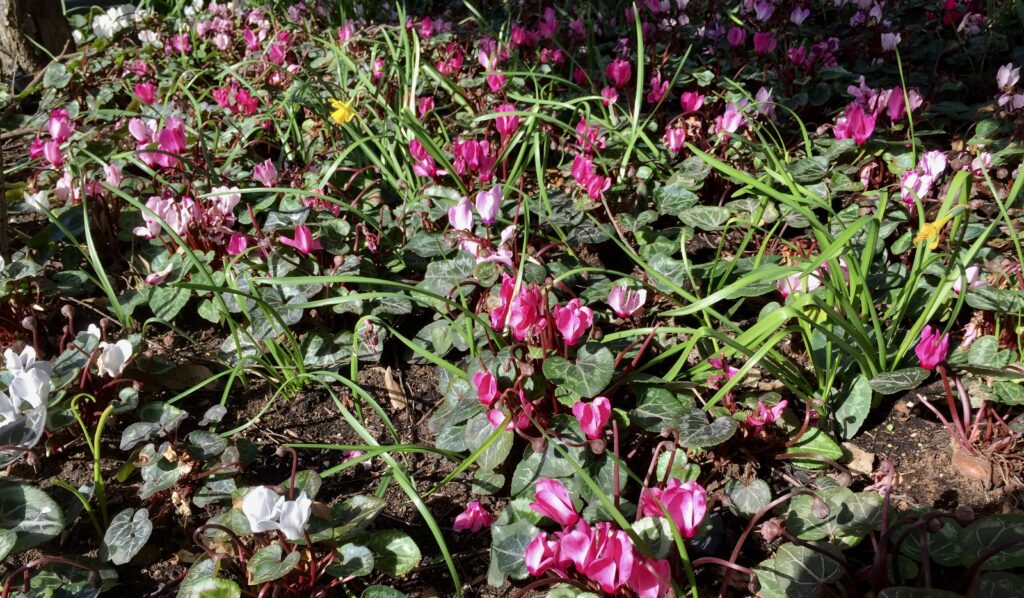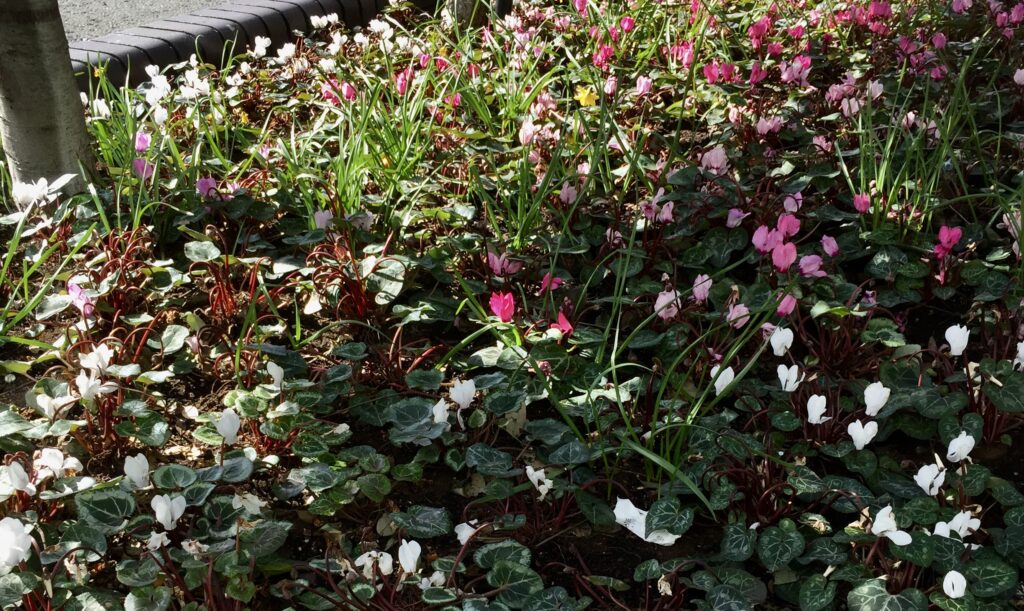 So everything is coming along nicely. I shall report again in a few weeks' time.
I noticed that Wood Street and London Wall were shut, saw this mysterious pile of boxes being assembled in the distance, and decided to investigate …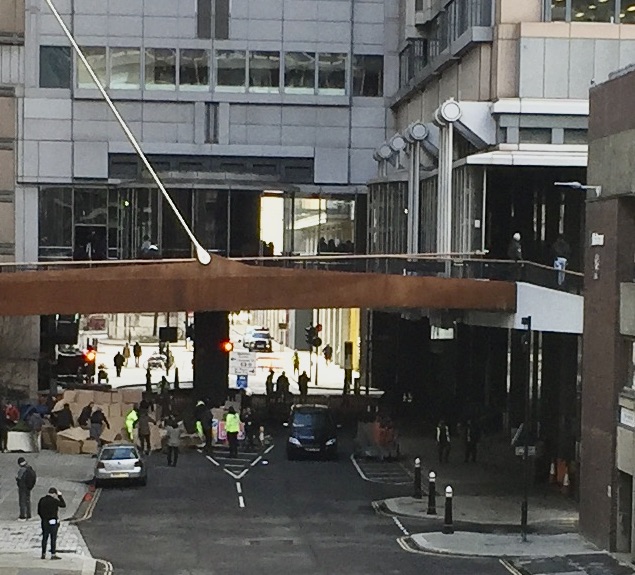 Just as I stood behind them a voice rang out 'SILENCE' … 'THREE, TWO ONE … ACTION!' and a stunt man plunged into the box pile from the balcony above. Unfortunately, I missed the action and could only catch him climbing out …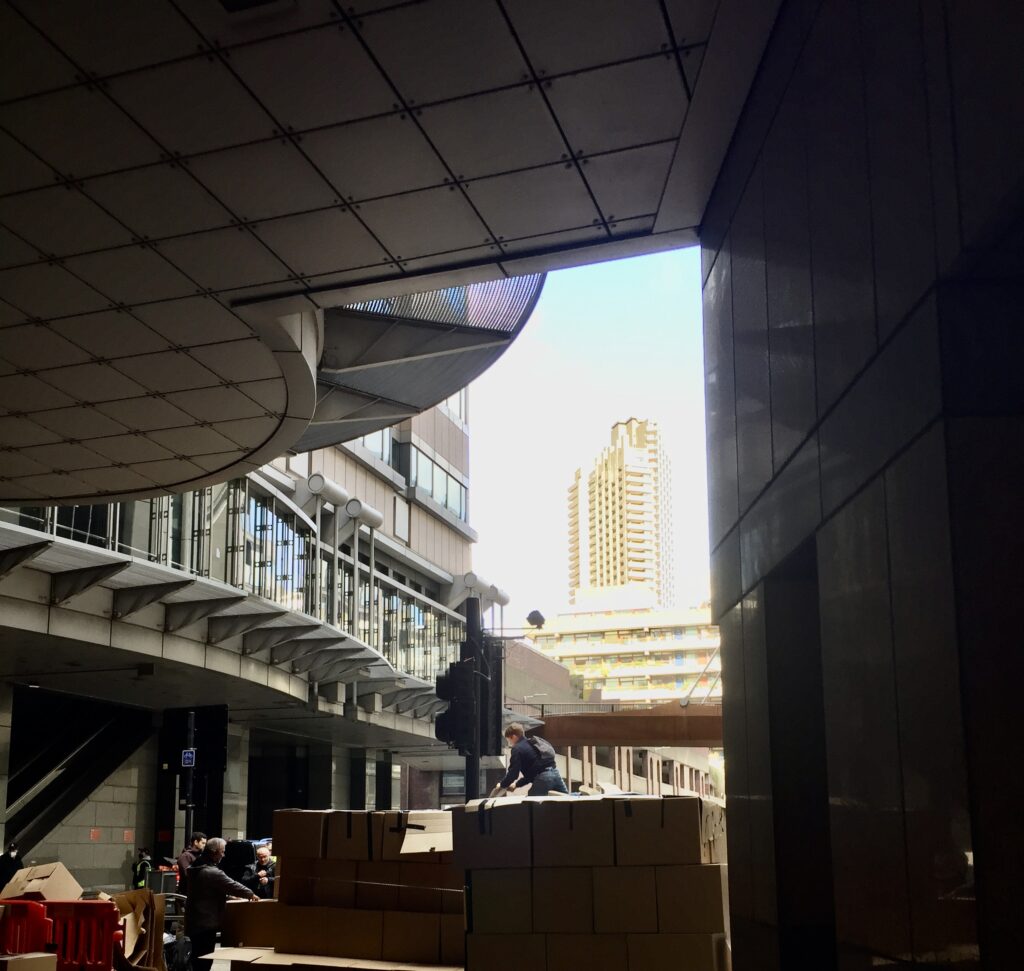 Sadly, they didn't repeat the performance!
Finally, nice to see the Institute of Chartered Accountants demonstrating their support for Ukraine …
If you would like to follow me on Instagram here is the link …