Nowadays, if you want to travel by rail to Continental Europe, you head for St Pancras International and Eurostar. Once upon a time though, your gateway to the Continent was Blackfriars Station in the City.
The station was badly damaged during the Second World War but the wall displaying a selection of the locations you could catch a train to survived and you can see it today in the ticket hall. It was part of the original façade of the 1886  station (originally known as St Paul's) and features the names of 54 destinations – each painstakingly carved into separate sandstone blocks.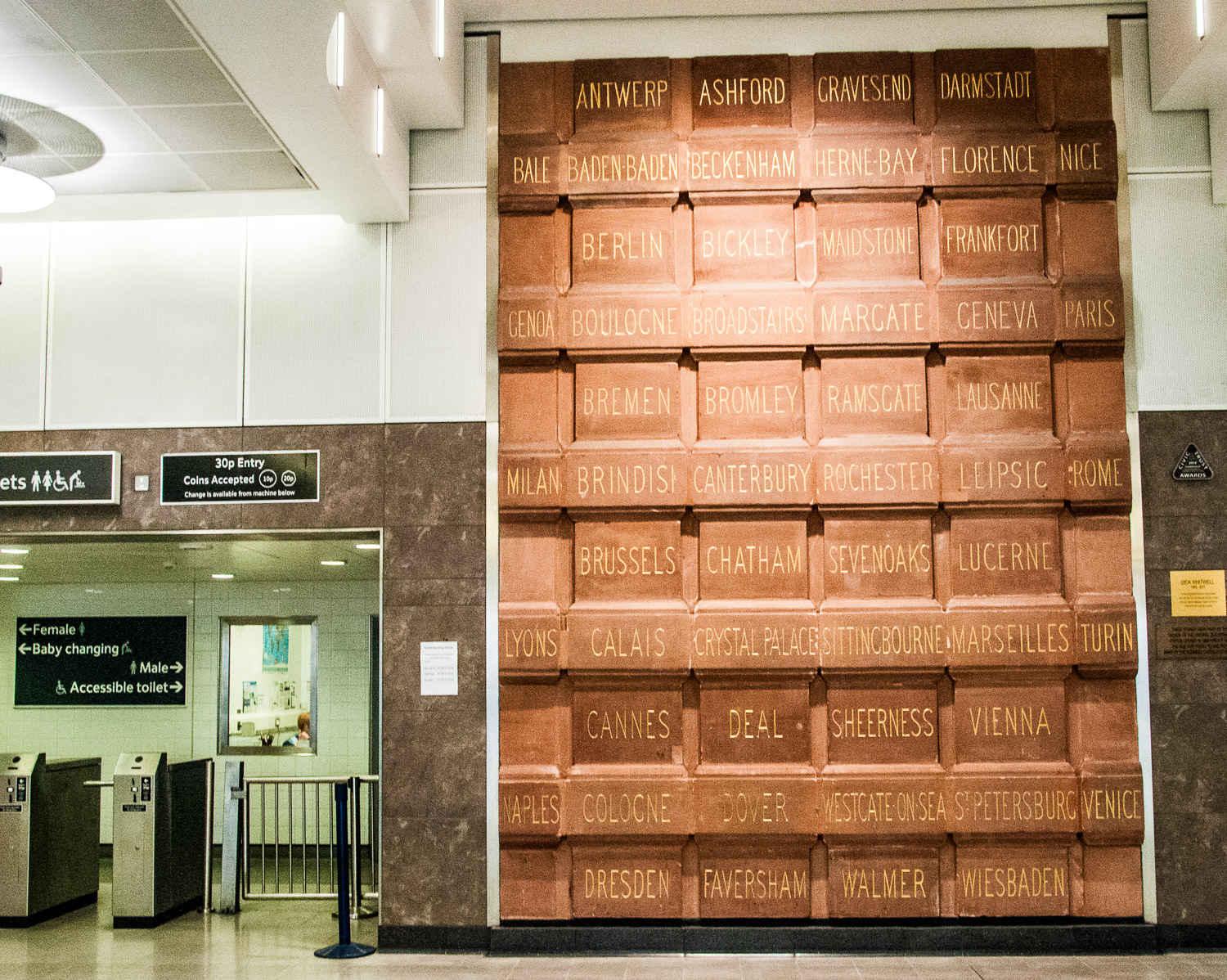 The destinations are gilded in 24 carat gold leaf …
The new station gave the London Chatham & Dover Railway an important foothold in the City of London.
If you leave the station and turn left you can walk across Blackfriars Bridge and take in a few more interesting sights.
There are these columns rising out of the river …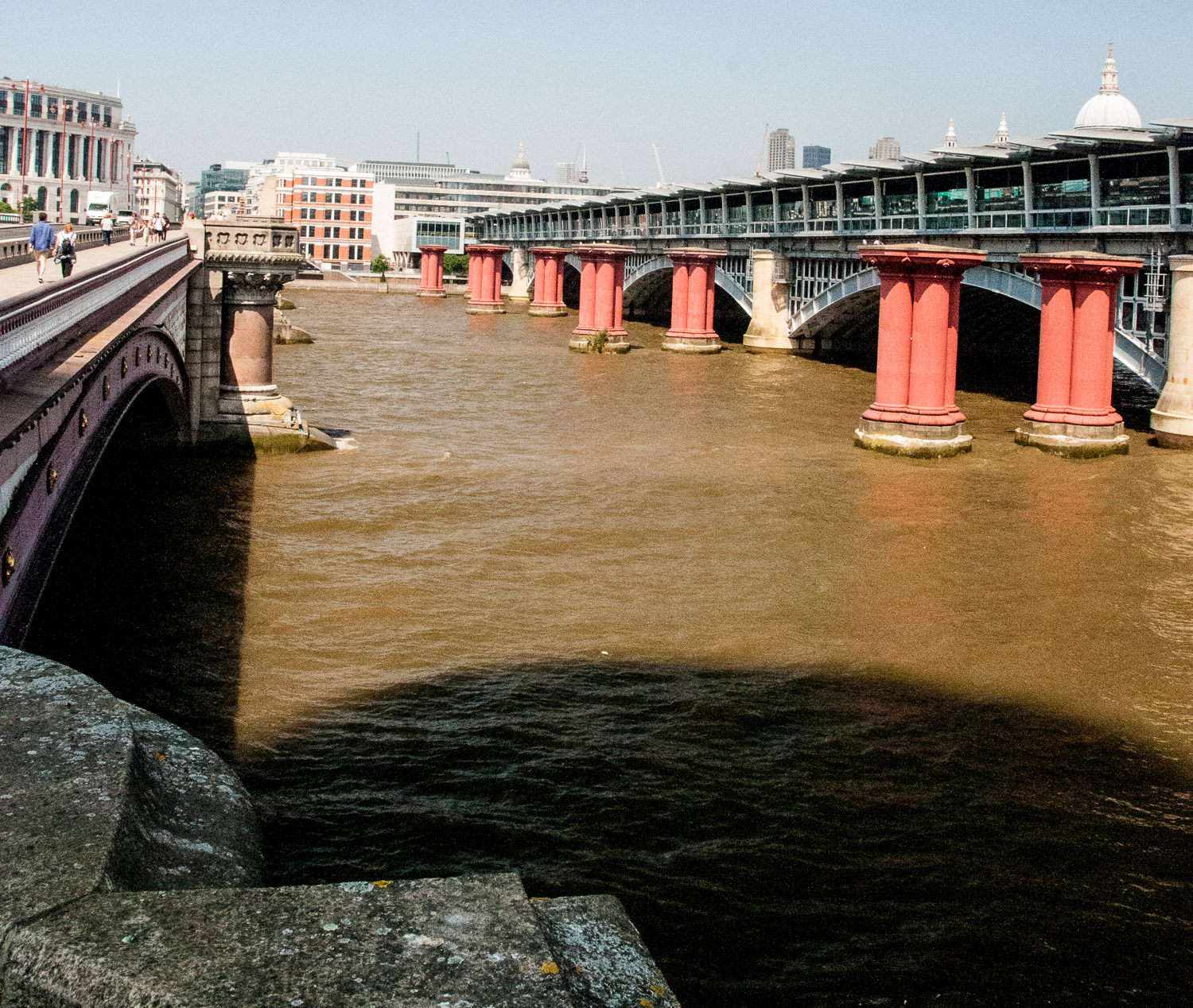 In 1862-64 a bridge was built to accommodate four trains at one time. John Wolfe-Barry and H M Brunel built a second bridge to increase the number of trains coming into St Paul's. The columns are the remains of the original bridge, which was removed in 1985 as it was deemed too weak for modern trains.
On the south side is the beautifully restored coat of arms of the London Chatham & Dover Railway …
And now features not everyone notices. They are not related to the station but if you have ventured onto the bridge they are worth looking out for.
Peer over the parapet and on either side you will see some birds on the capitals of the bridge supports, beautifully carved in Portland stone by J.B.Philip.
The birds on the west side are fresh water birds and plants to be found on the upper reaches of the river …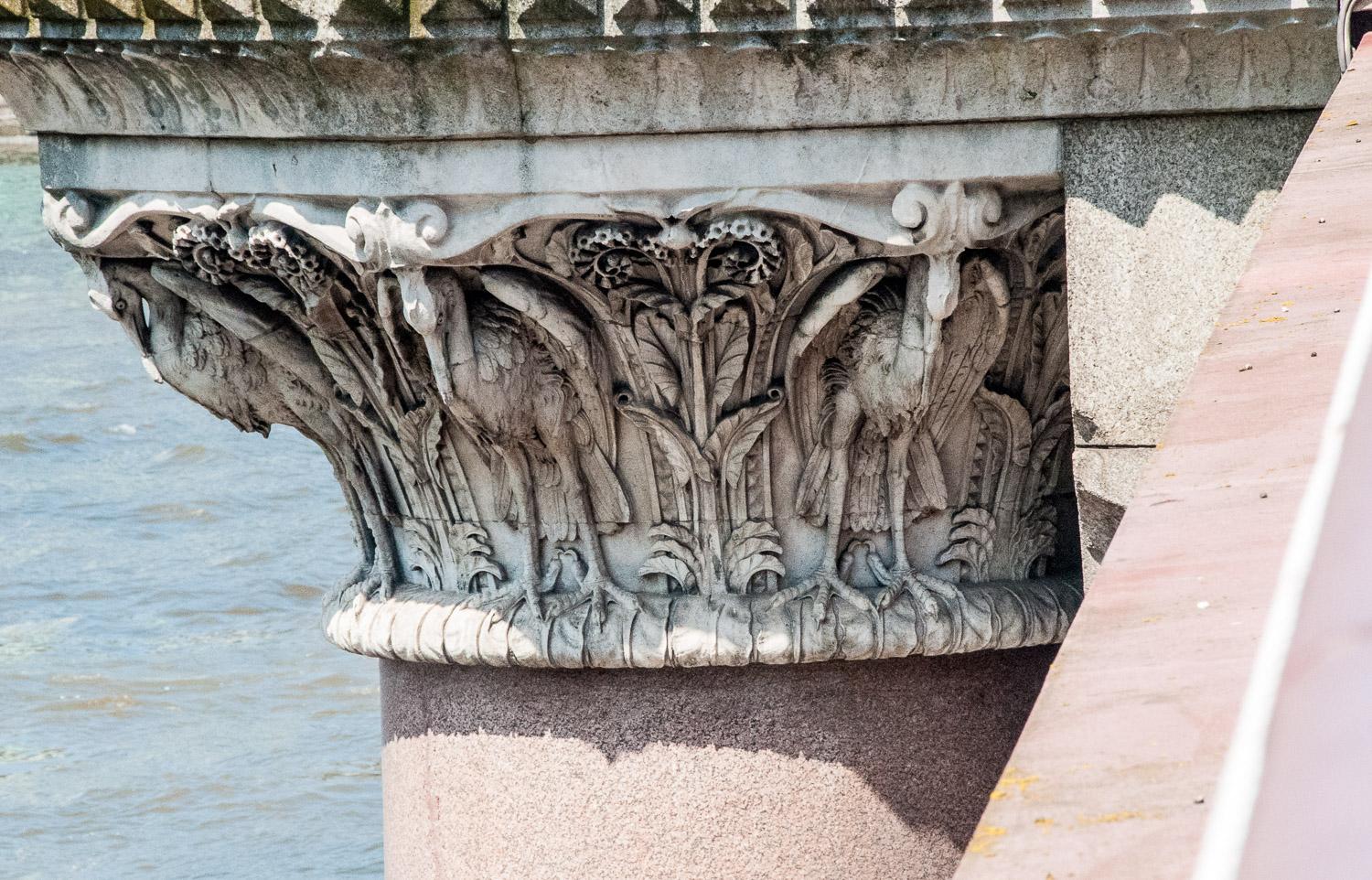 And on the east side, sea birds and seaweeds to be found at the mouth of the Thames …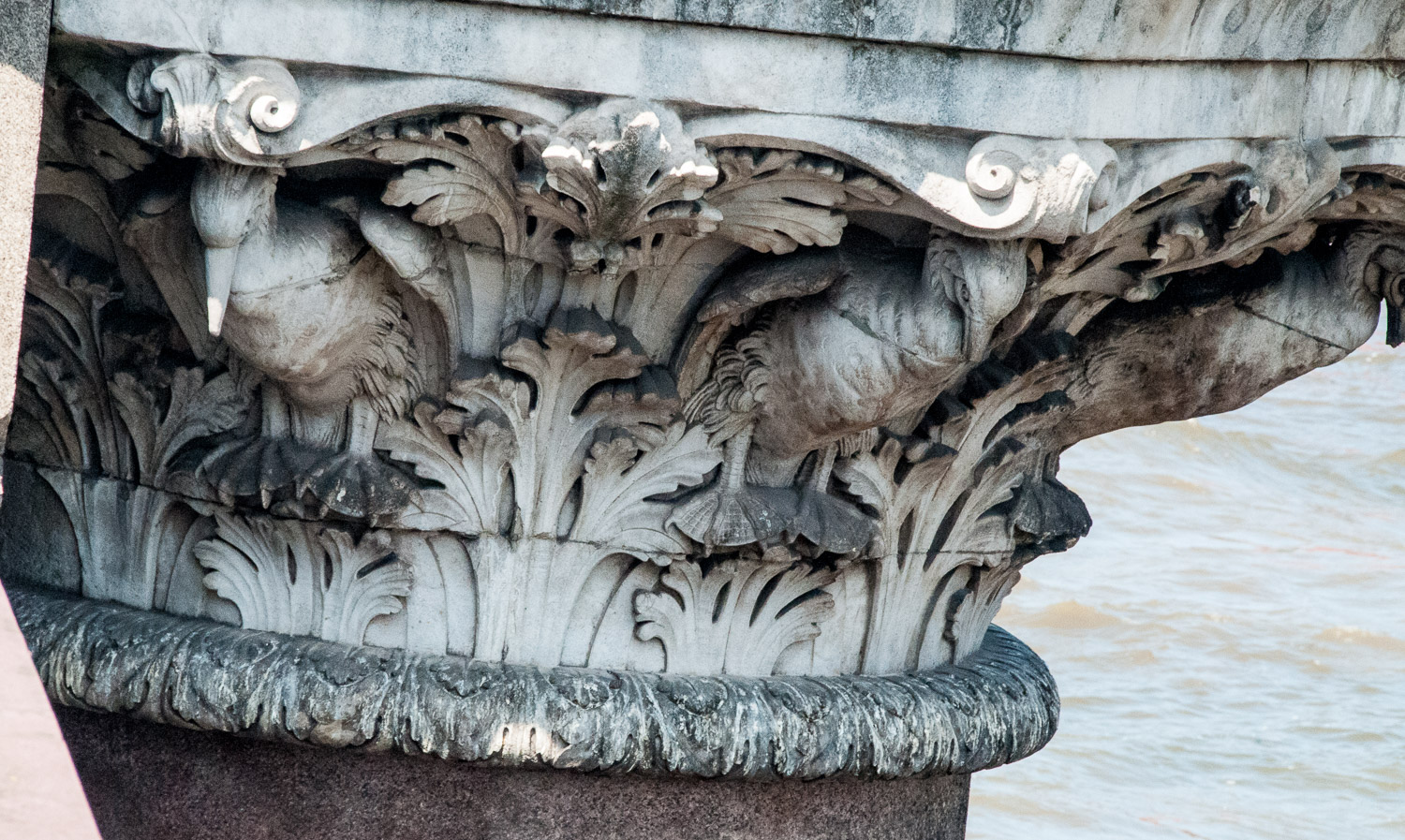 Just after you turn left outside the station you will see one of my favourite water fountains, recently liberated from behind hoardings and nicely restored.
The pretty lady represents 'Temperance' and she originally stood outside the Royal Exchange.
The fountain was inaugurated by Samuel Gurney, MP, the Chairman of the Metropolitan Free Drinking Fountains Association, on 27 July 1861 and you can read more about him, and the Association, in my earlier blog Philanthropic Fountains.