I have written before about the history of the little greetings card shop on the corner of Wood Street and Cheapside but didn't mention the fascinating feature tucked away inside.
The shop dates from 1687 and so was among the first buildings to be rebuilt after the Great Fire of 1666 …
At the back of the store is this spiral staircase …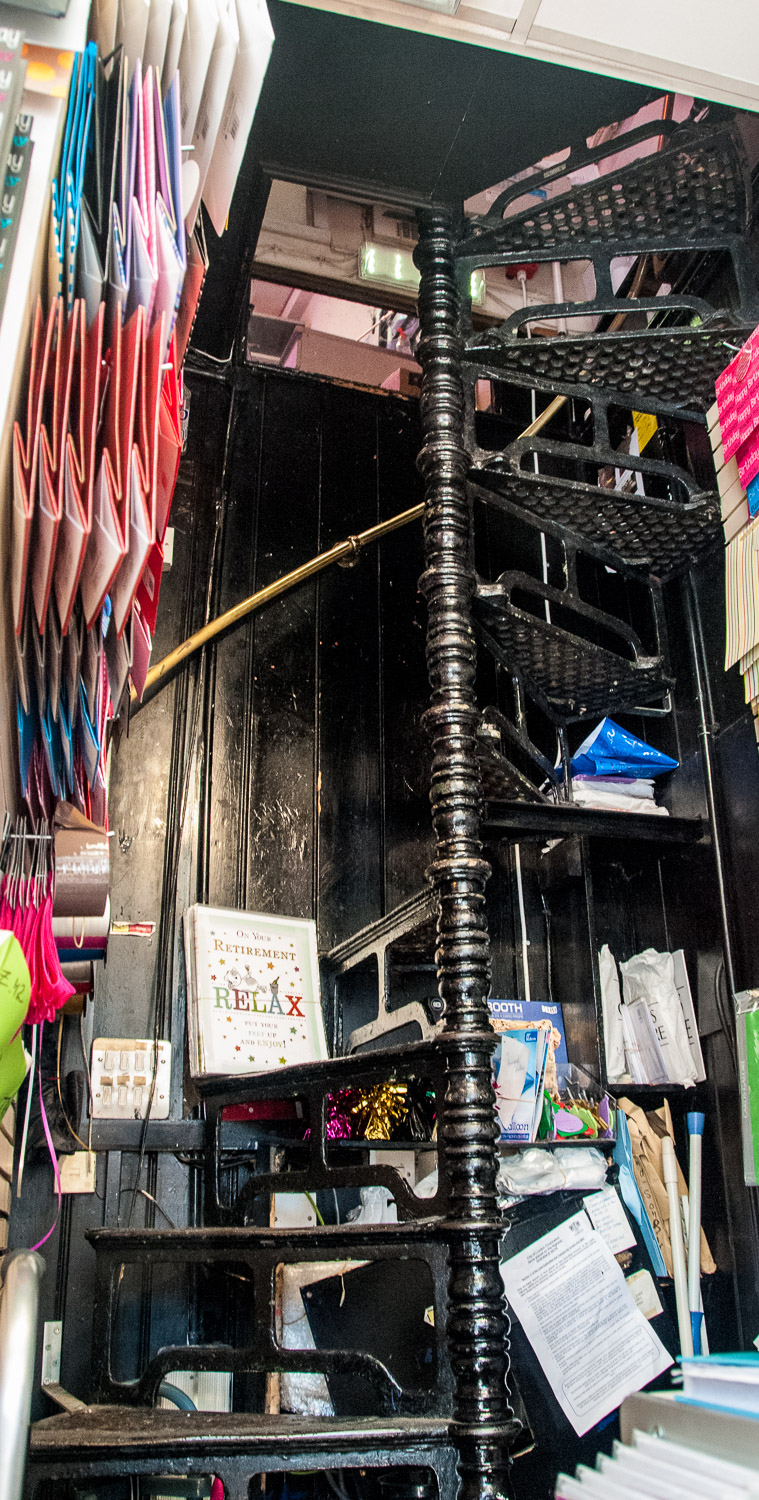 According to at least one source the staircase was in a previous house on the site which was built by Christopher Wren for an alderman, William Turner, who subsequently became Lord Mayor in 1668.
On the corner of Mitre Street and Leadenhall Street is this rather austere office building currently undergoing renovation …
Holy Trinity Priory was the first religious house to be established within the walls of London after the Norman Conquest, being founded by Matilda, the wife of Henry I, in 1108. It was also one of the first Augustinian houses established in England as well as being the first to be dissolved in 1532, voluntarily surrendered to Henry VIII after running up large debts.
It is quite remarkable, therefore, that some of the old priory buildings have survived and even more remarkable that they have been encased in a 20th century office building. If you go up close and peer through the building's windows on Leadenhall Street this is what you will see …
When the refurbishment is complete I will return and see if I am allowed in to take a better photograph.
A jolly friar looks down on you as you approach the masterpiece of Art Nouveau that is the Black Friar pub on Queen Victoria Street opposite Blackfriars Station …
The Black Friar's interior is so amazing that I am going to write about it in more detail in a later blog dedicated to pubs. In the meantime, here are a few pictures to give you some idea of what to expect …
Some good advice …
Part of the interior …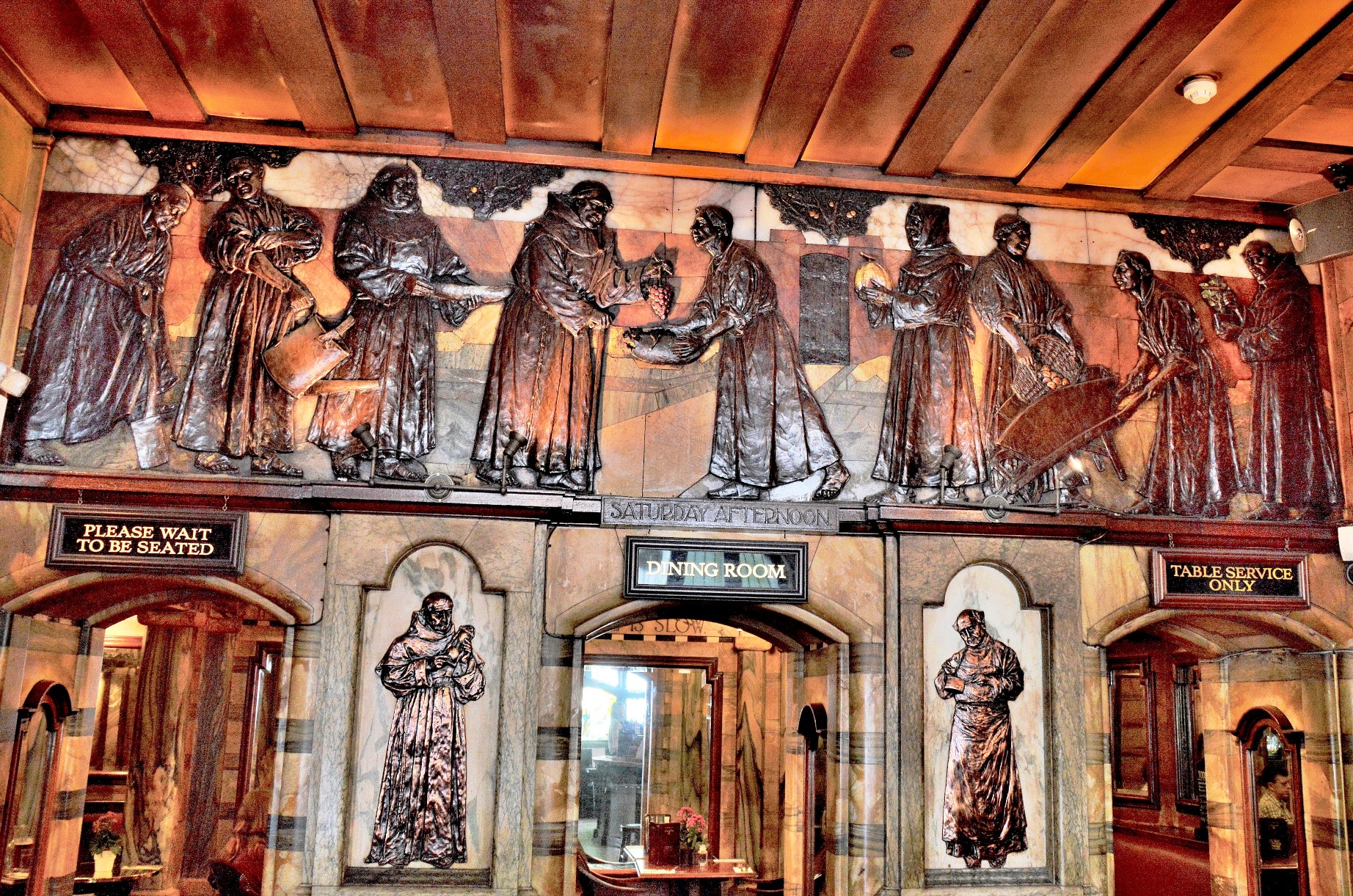 When you have enjoyed a glass of something refreshing at the Black Friar you can visit another interesting hostelry not far away – walk east along Queen Victoria Street and you will see St Andrew's Hill on your left. Walk up the hill and on your right you will see Shaw's Booksellers …
It is a gastropub rather than a booksellers and when I had a flat nearby I was told an interesting story about its history which I have been unable to verify but which sounds authentic. Apparently it was a bar for a long time but was renamed Shaw's Booksellers for the making of a film and it was decided to keep the name. This story is backed up by the existence in the bar of this staircase …
When you look at it close up you will see that it actually goes nowhere and was allegedly installed as part of the alterations made by the filmmakers. It's a great story and I hope it's true.