After my brief visit last week I said I'd write about Waterloo Station again.
In 1899 London & South Western Railway (as the London & Southampton had become) sought permission to completely rebuild and expand the existing station which dated from 1848.
The old station …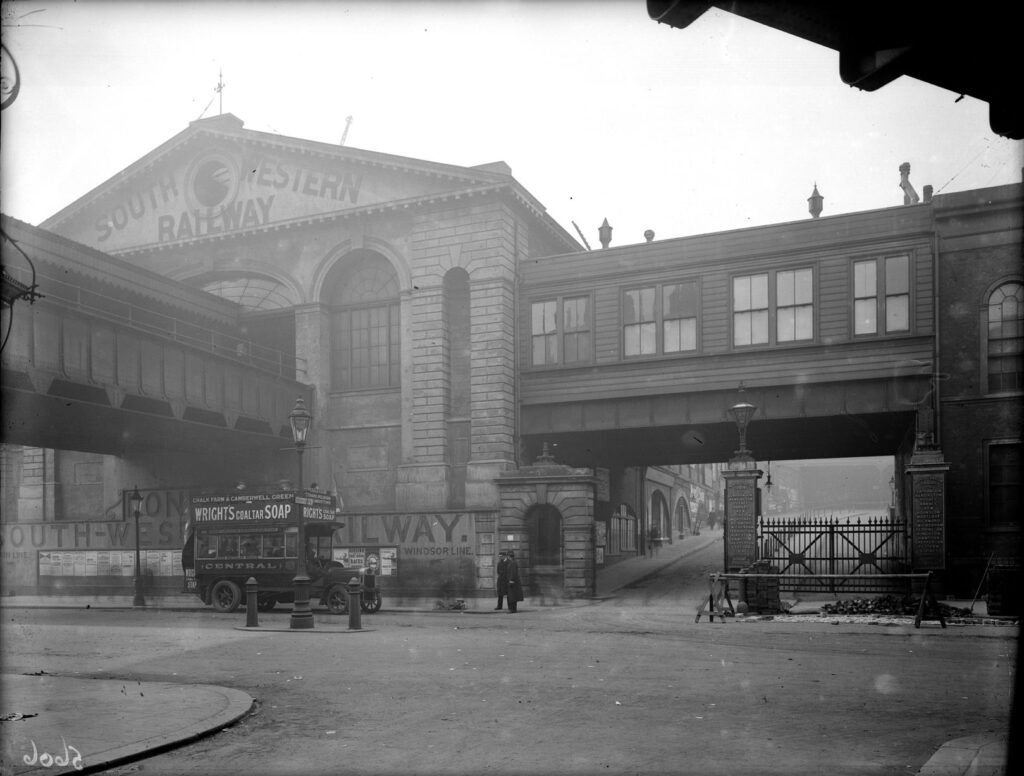 As the rebuild was drawing to a close, and as a memorial to their staff that died in the First World War, the LSWR commissioned the Victory Arch. It was designed by J R Scott, their chief architect, and this was his vision for it …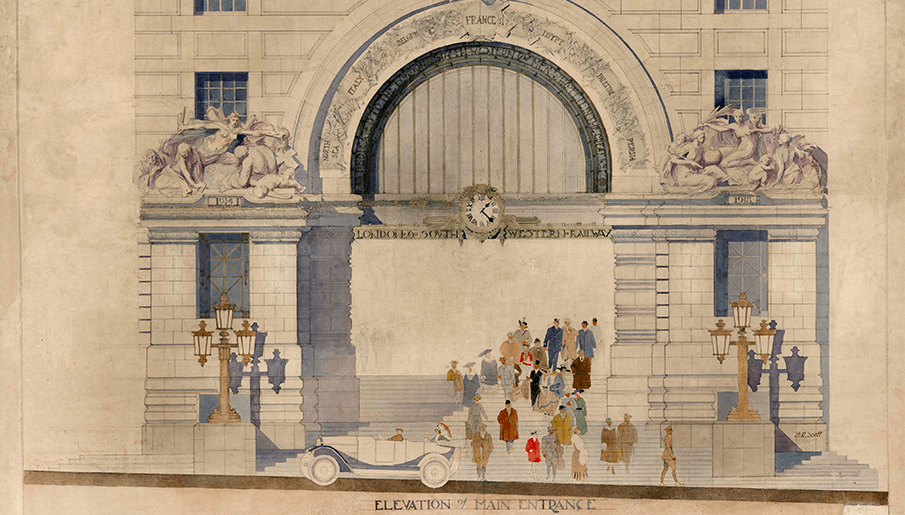 Made of Portland stone and bronze it depicts War and Peace, with Britannia holding the torch of liberty above. Leading from Station Approach onto the concourse, the Victory Arch forms the main entrance to Waterloo …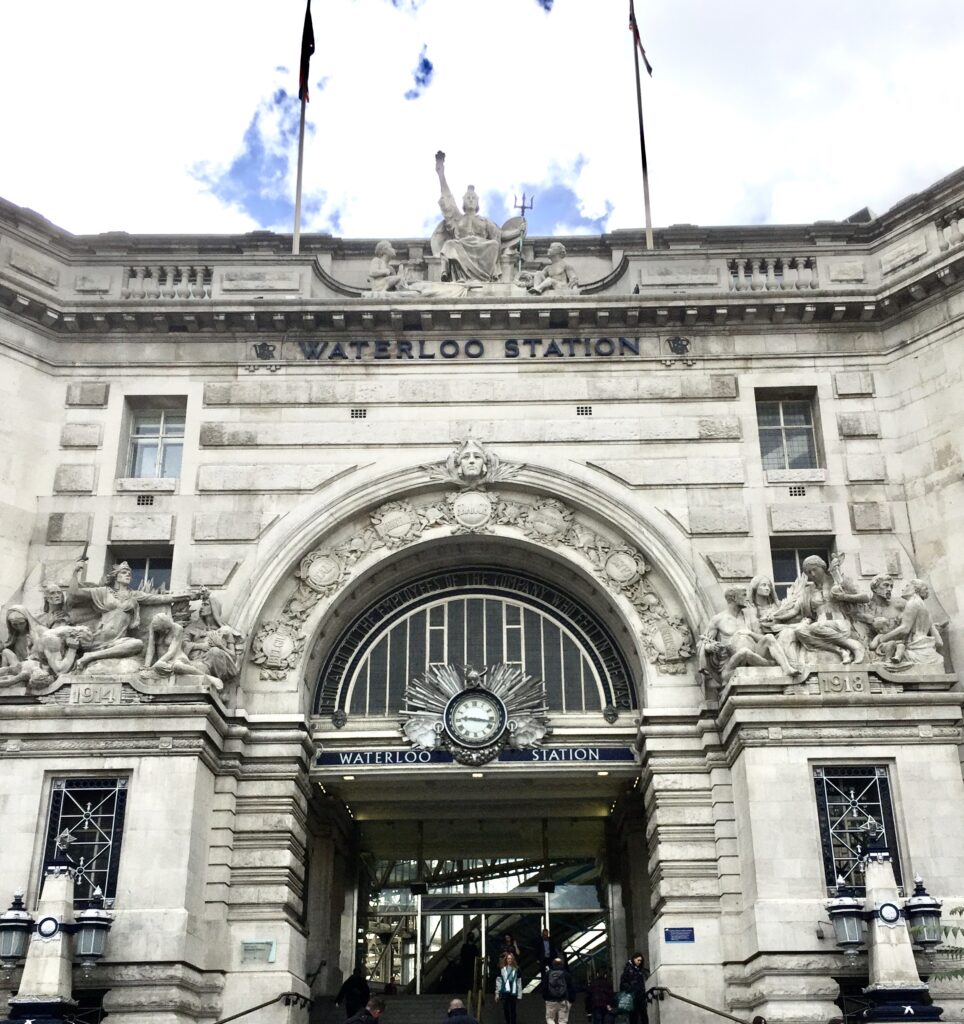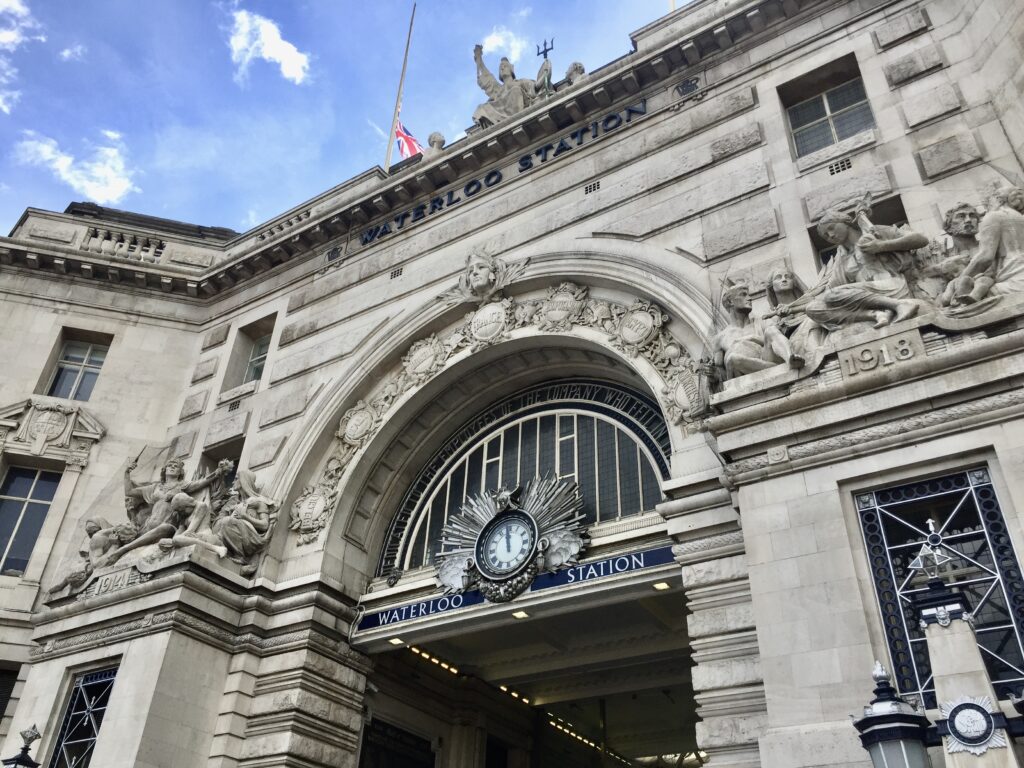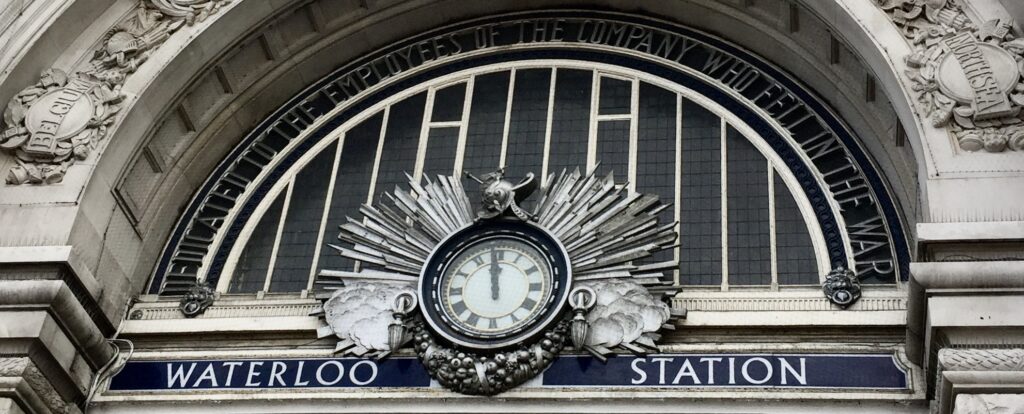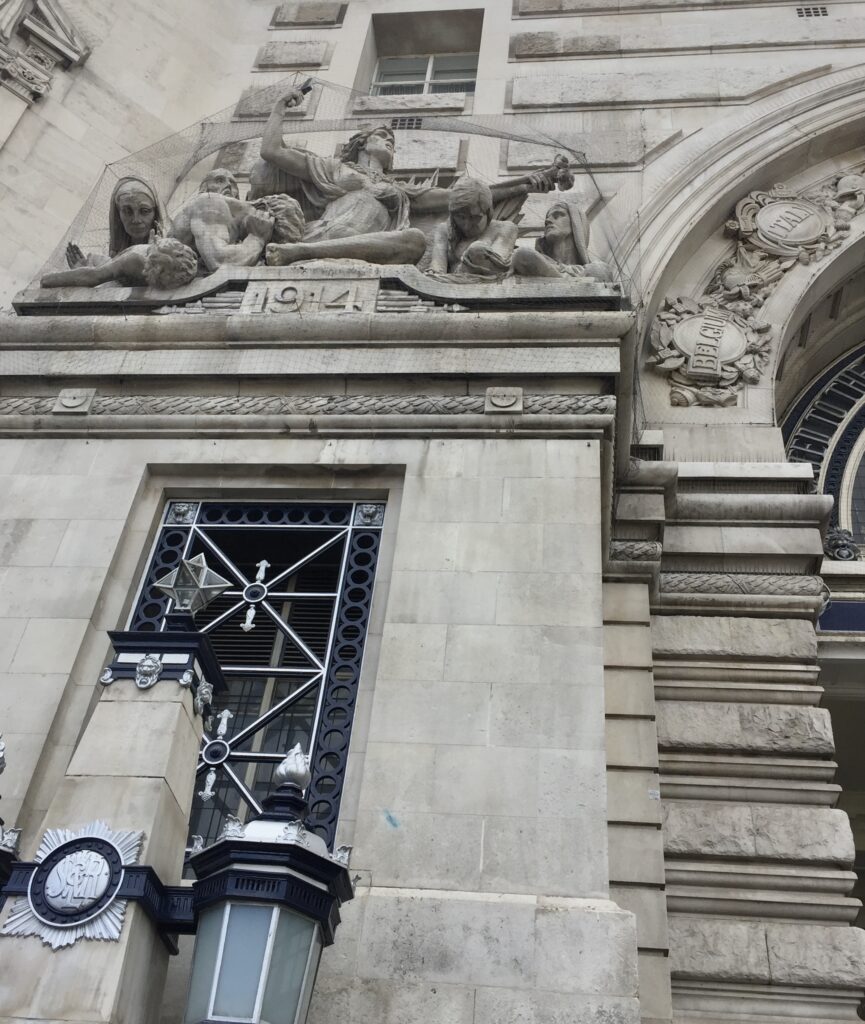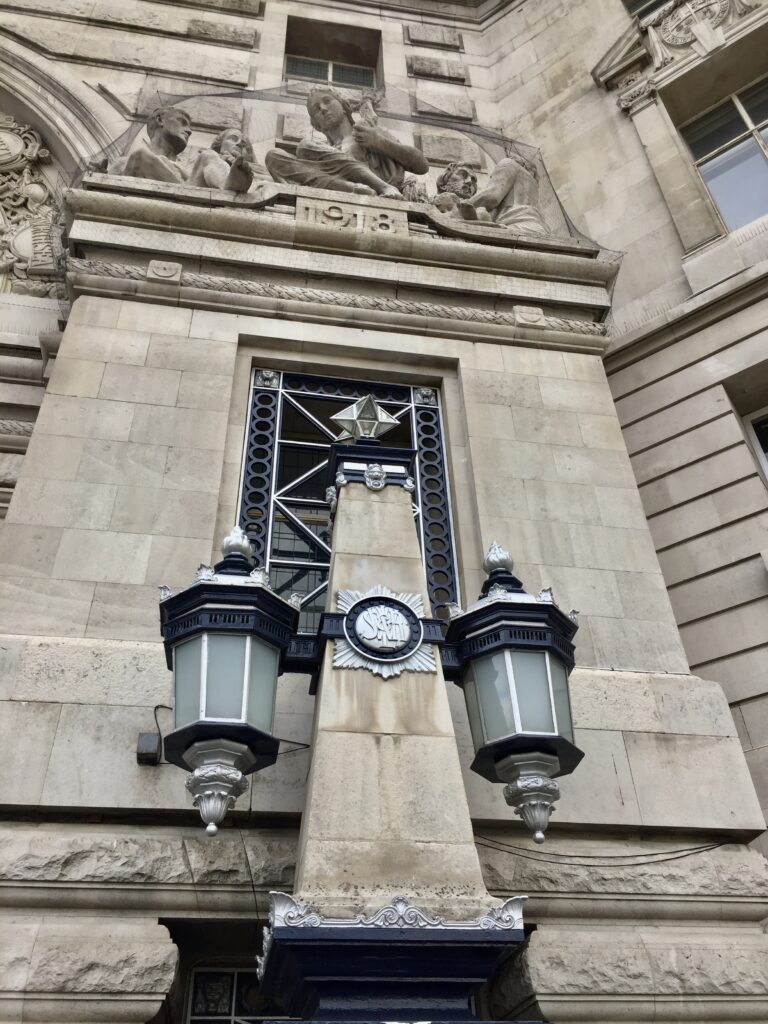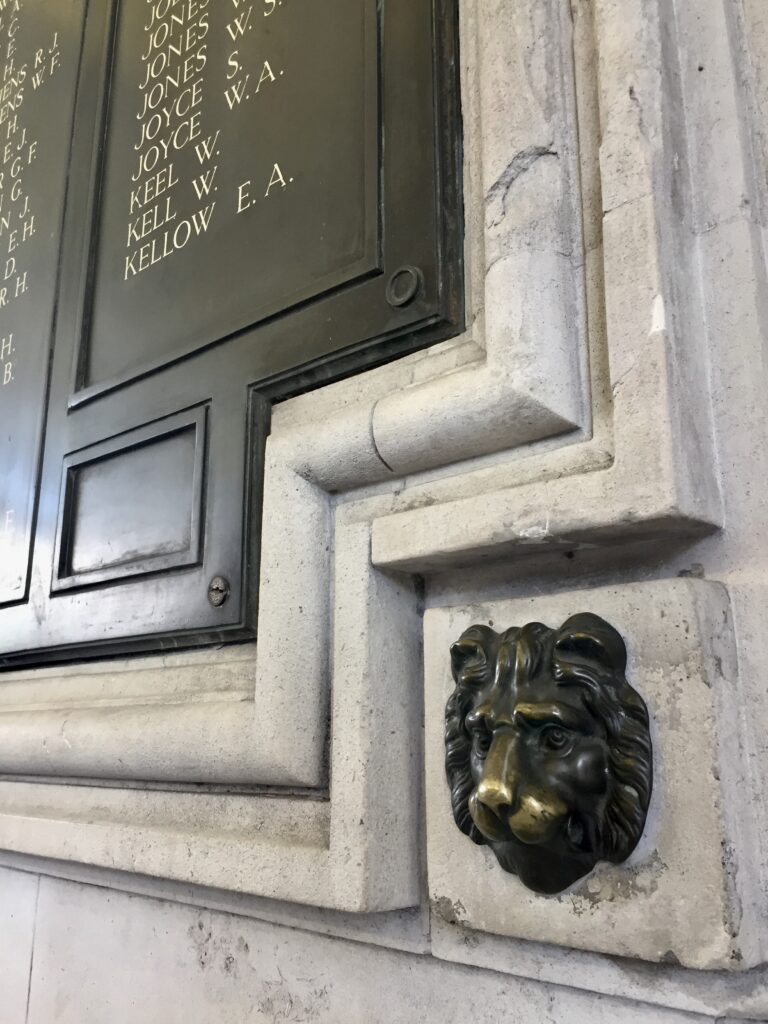 There are 585 names listed alphabetically on four large panels …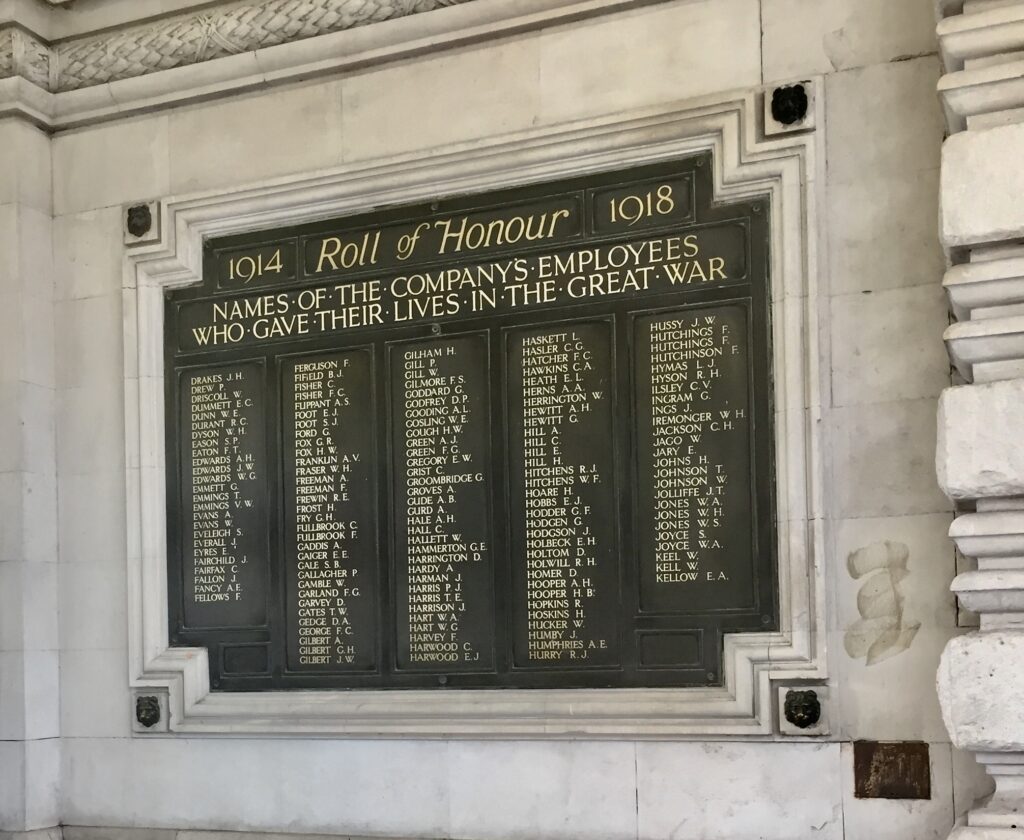 The architect acknowledged …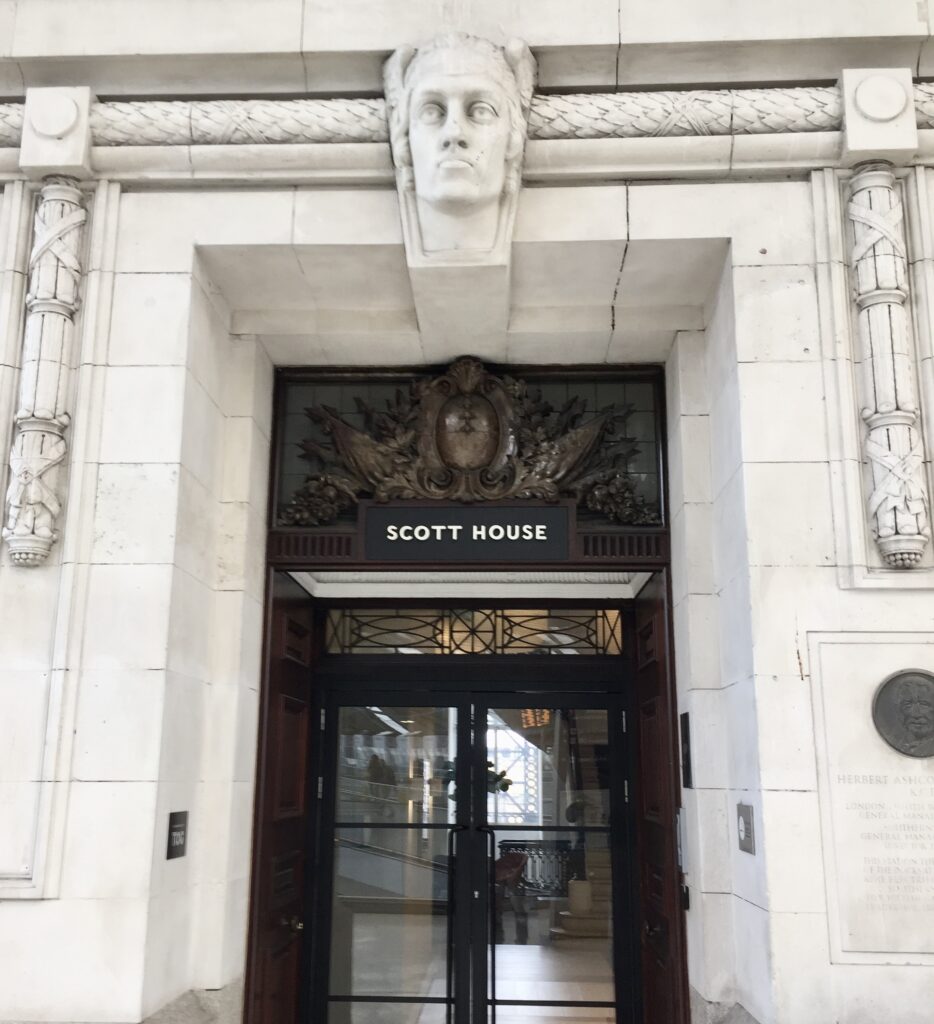 Plaque to Sir Herbert Ashcombe Walker …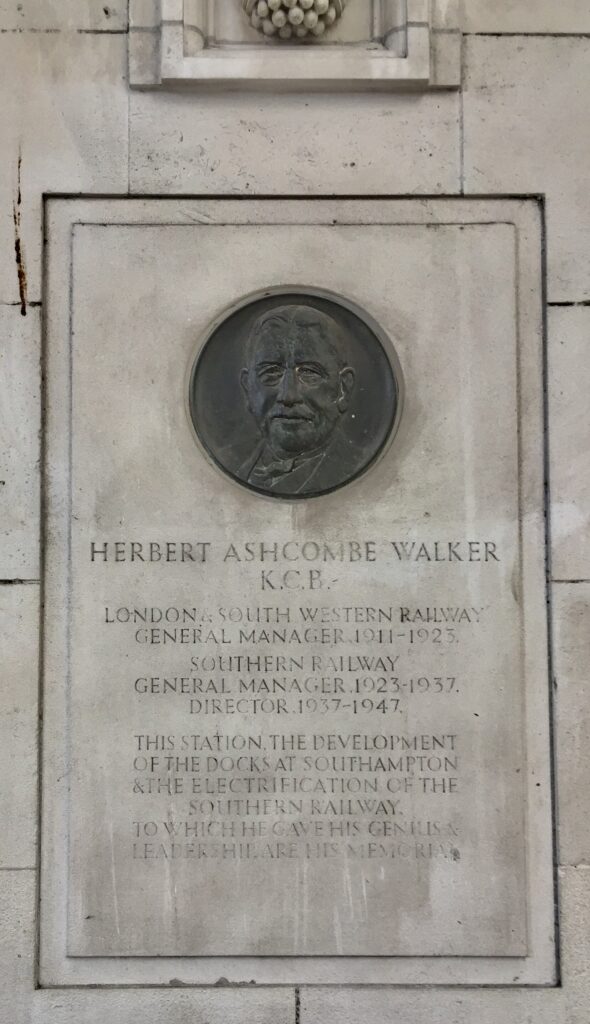 You can read more about him here.
The most famous battle of the Napoleonic War, fought on 18th June 1815 after which the station is named, is commemorated on the upper level inside the station. The plaque was erected to acknowledge the battle's 2ooth anniversary …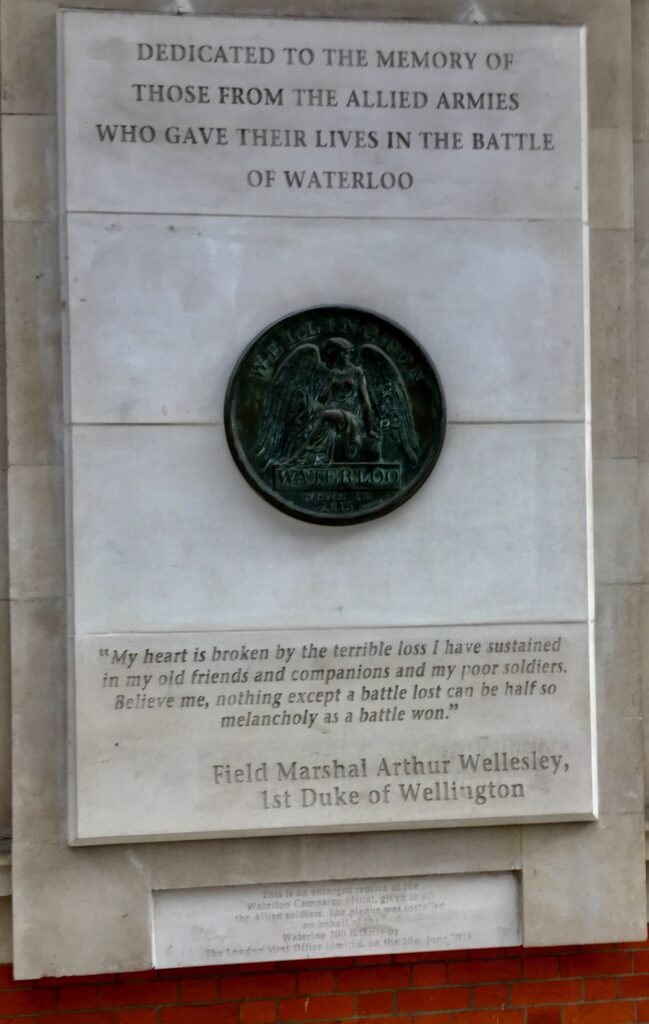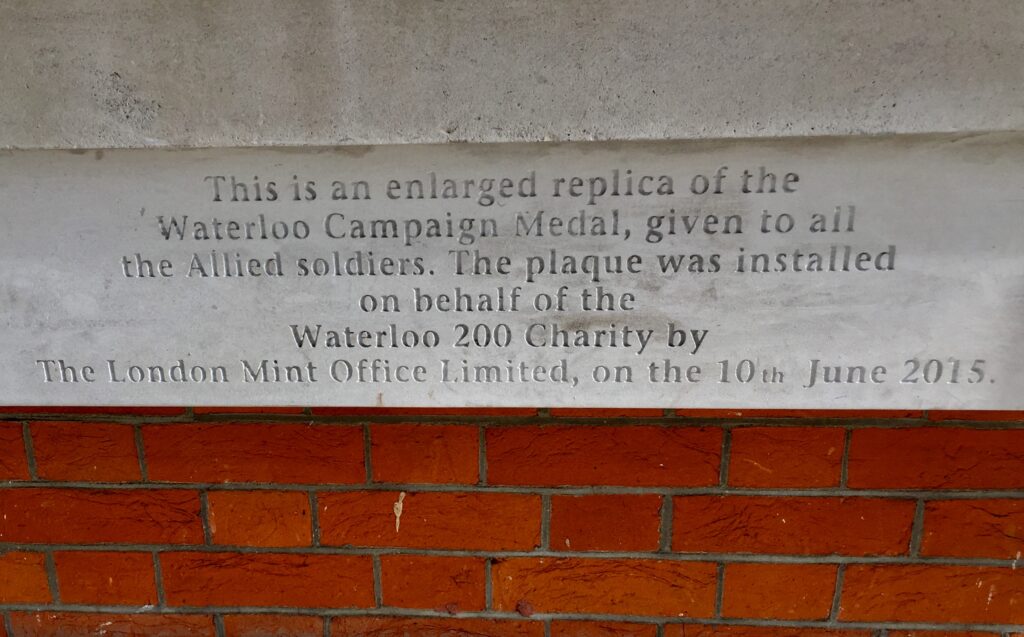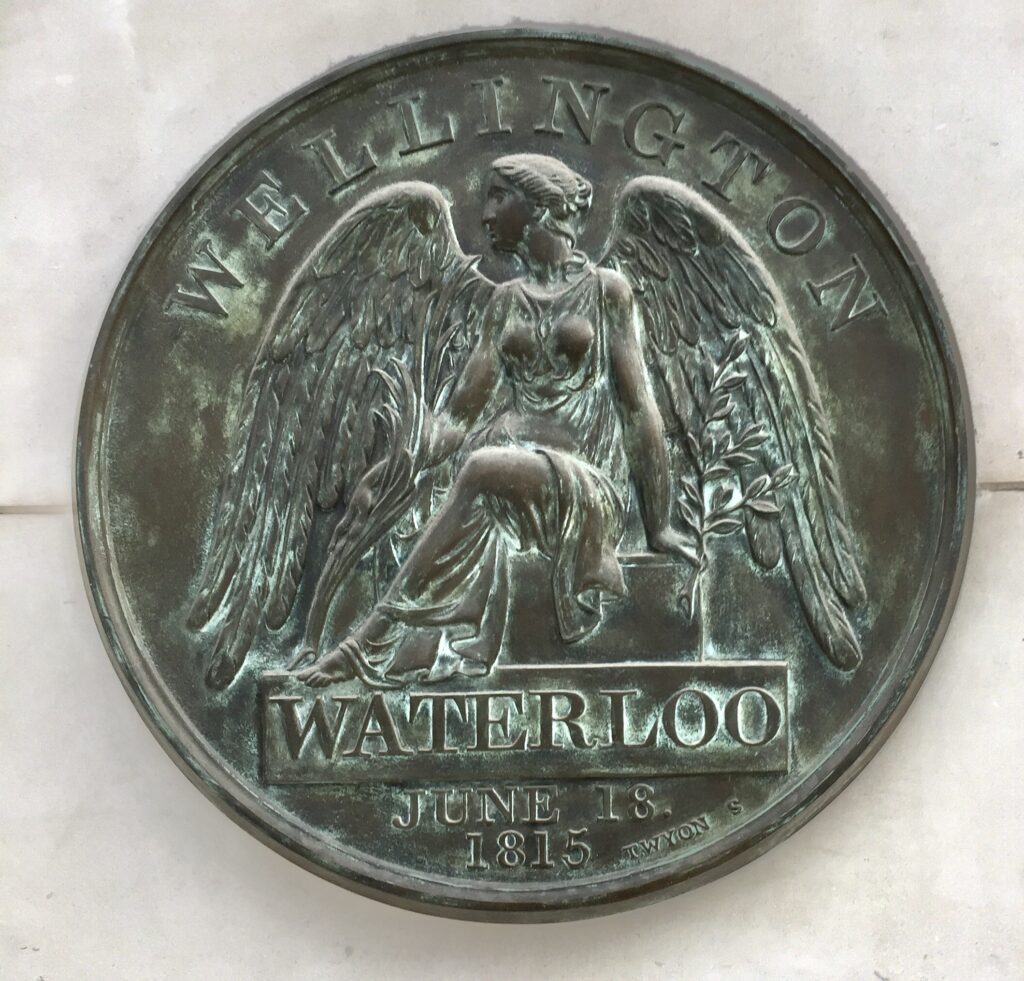 Pretty stained glass above what was once a station exit …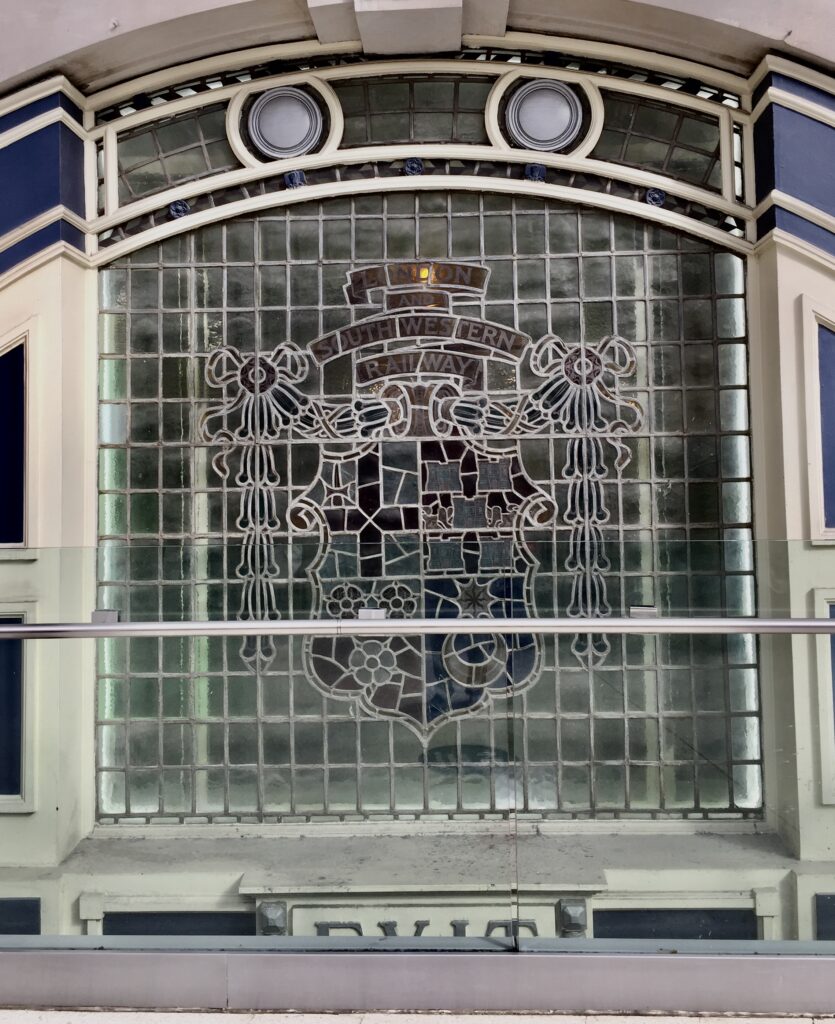 Early 20th century architecture meets 21st century retail …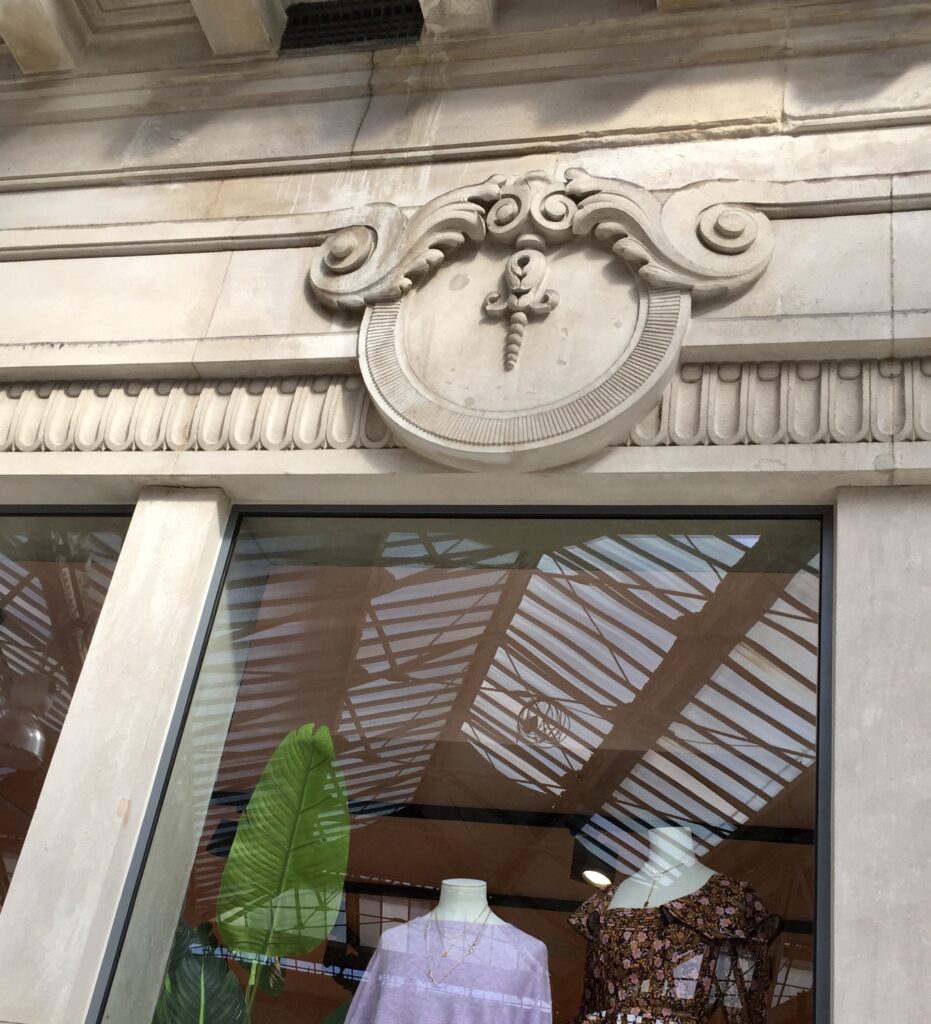 More architectural detail. It would have been very high up and just below the roof in the original station …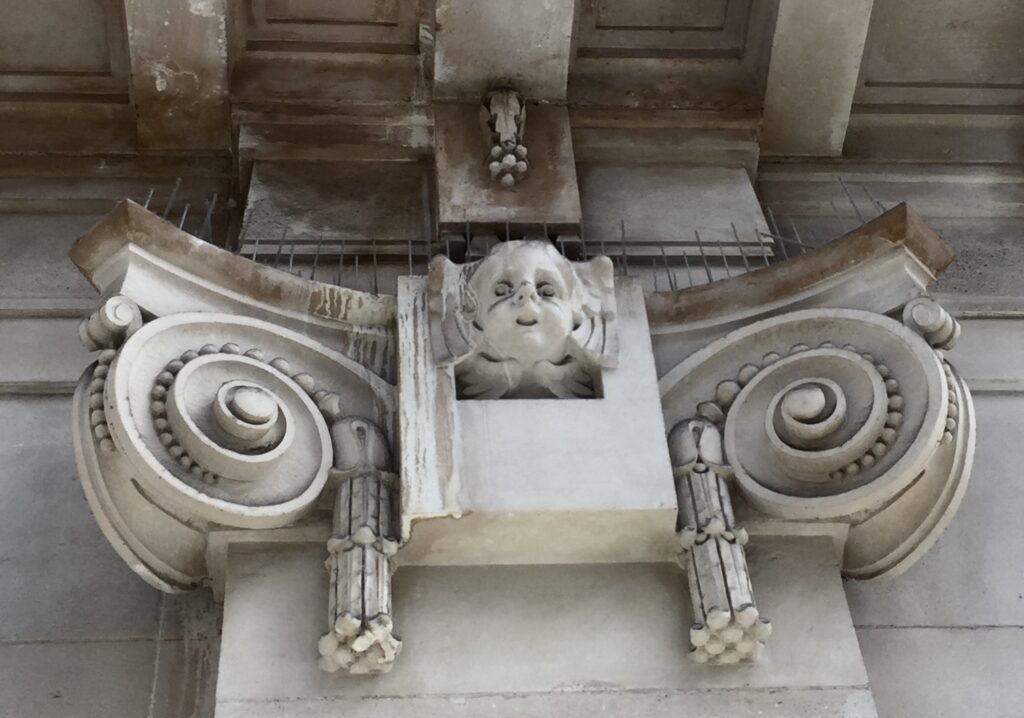 Water damage …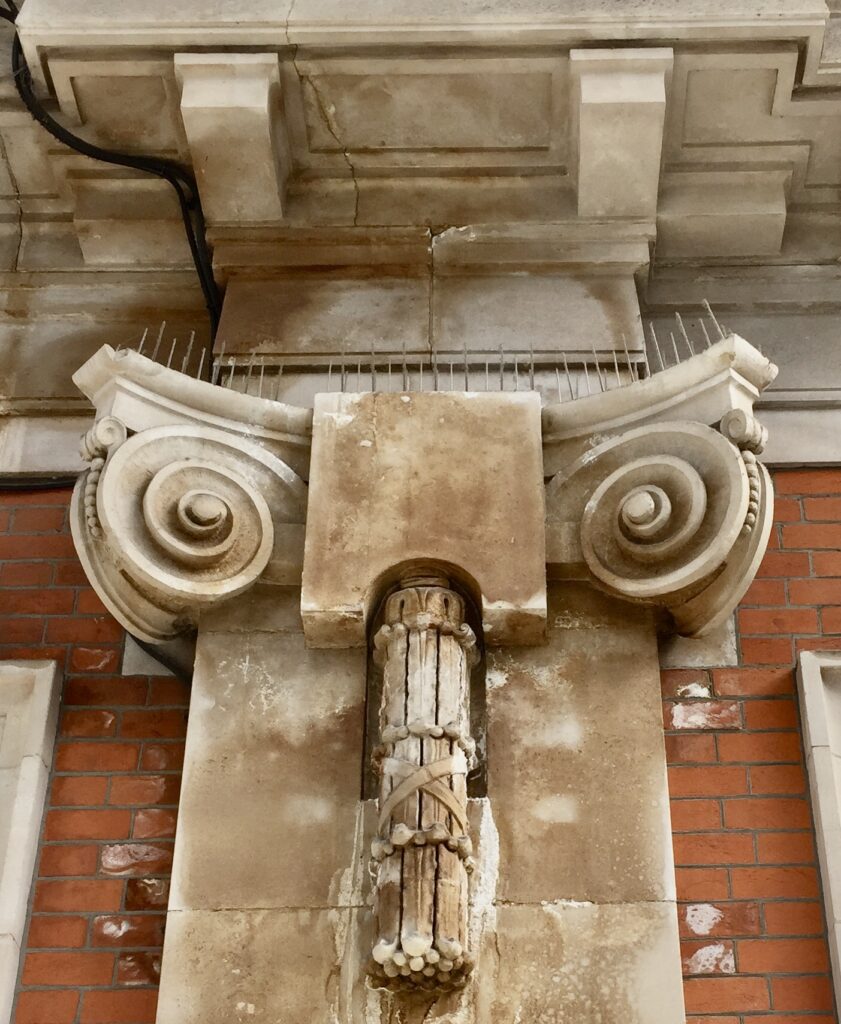 Some previous destinations …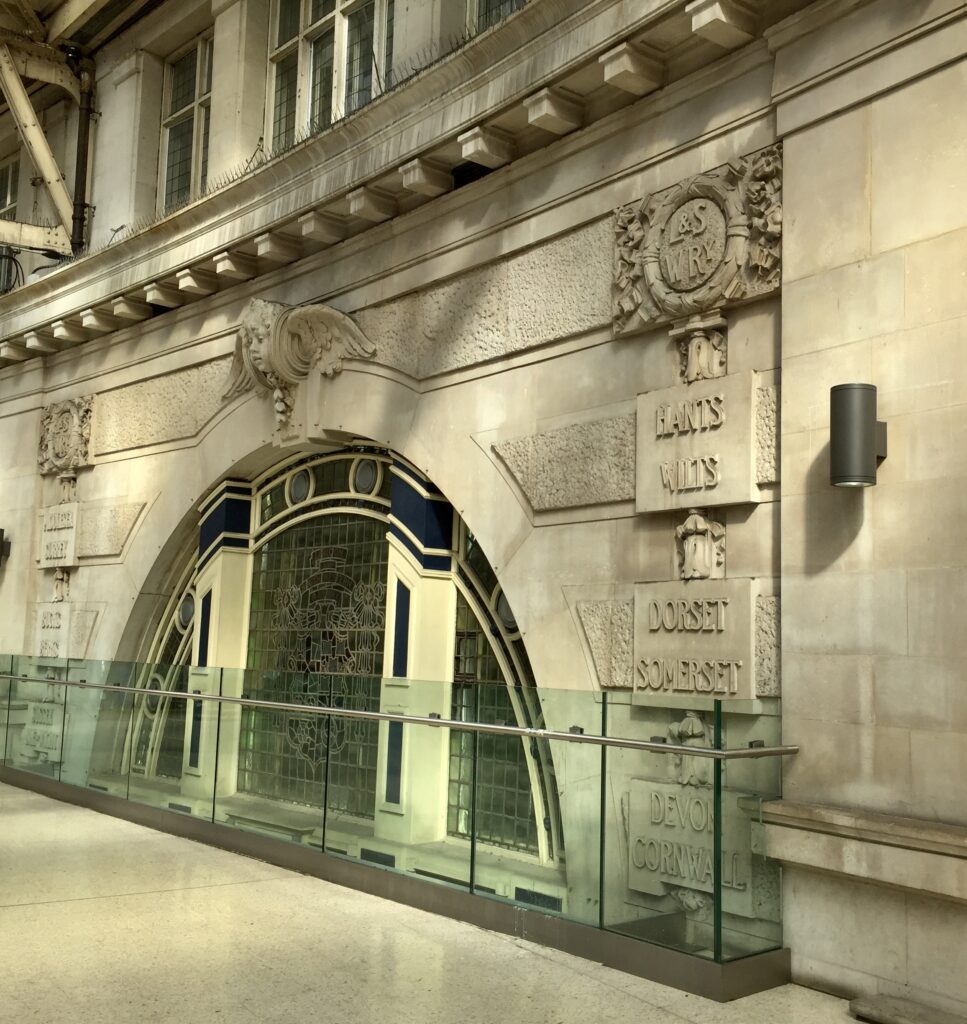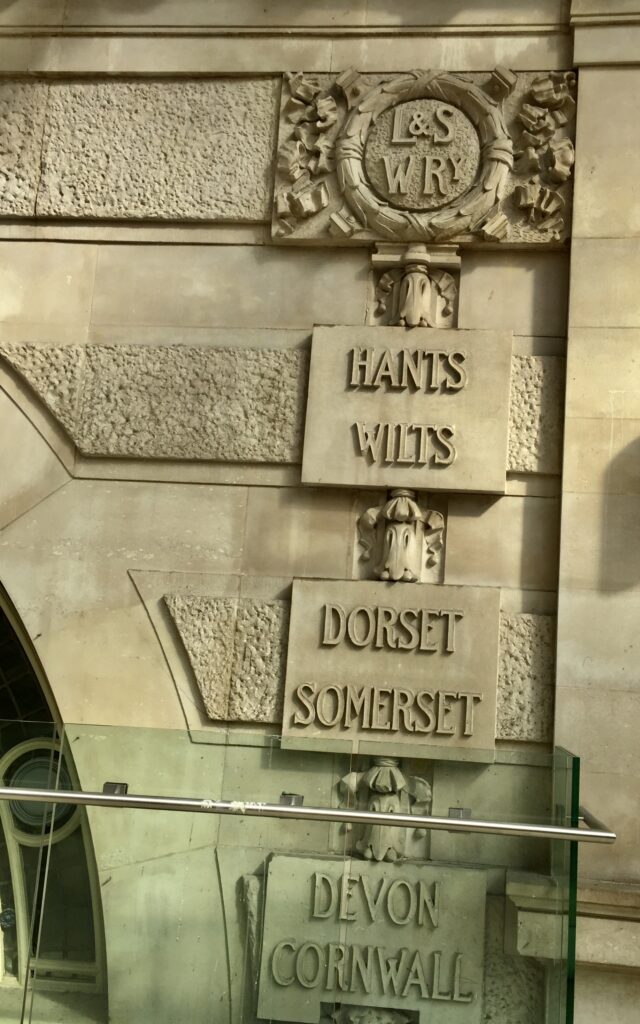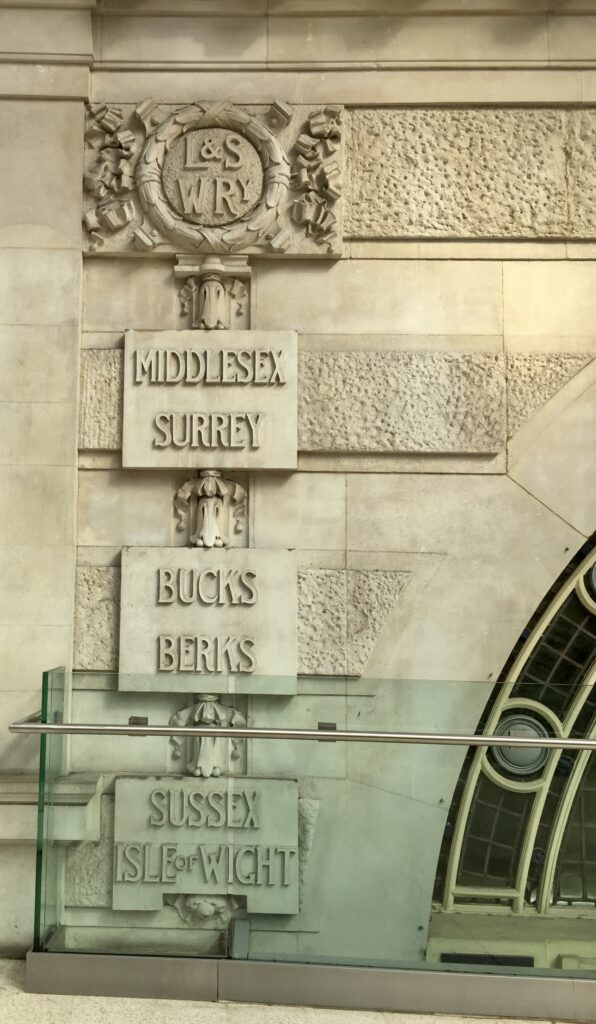 'The Sunbathers' …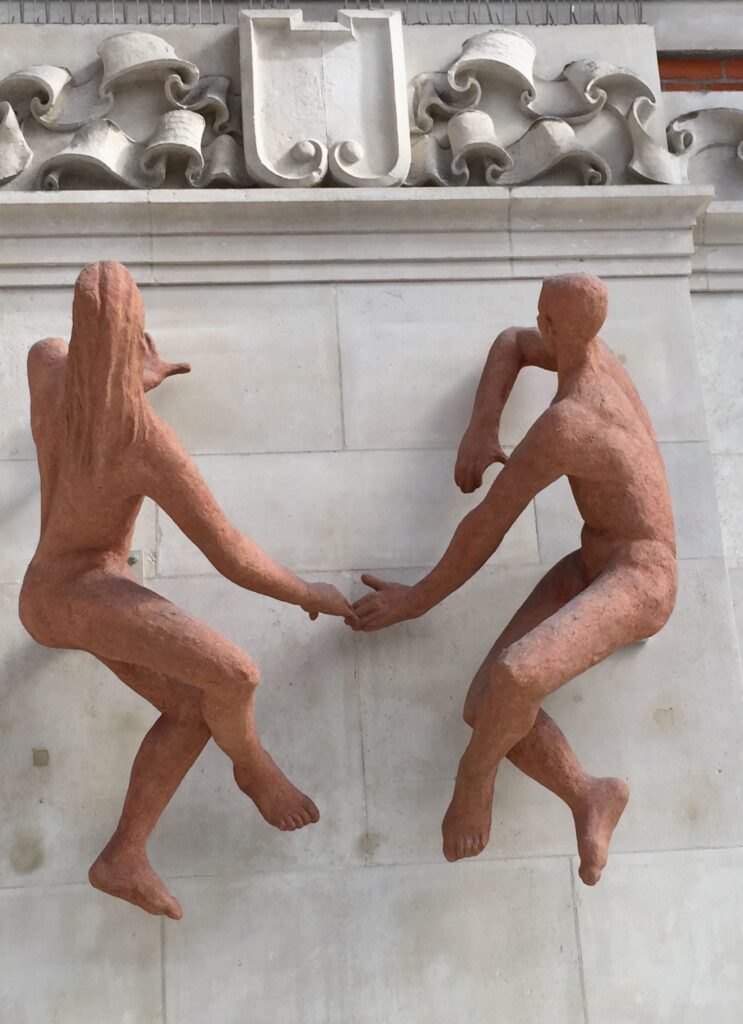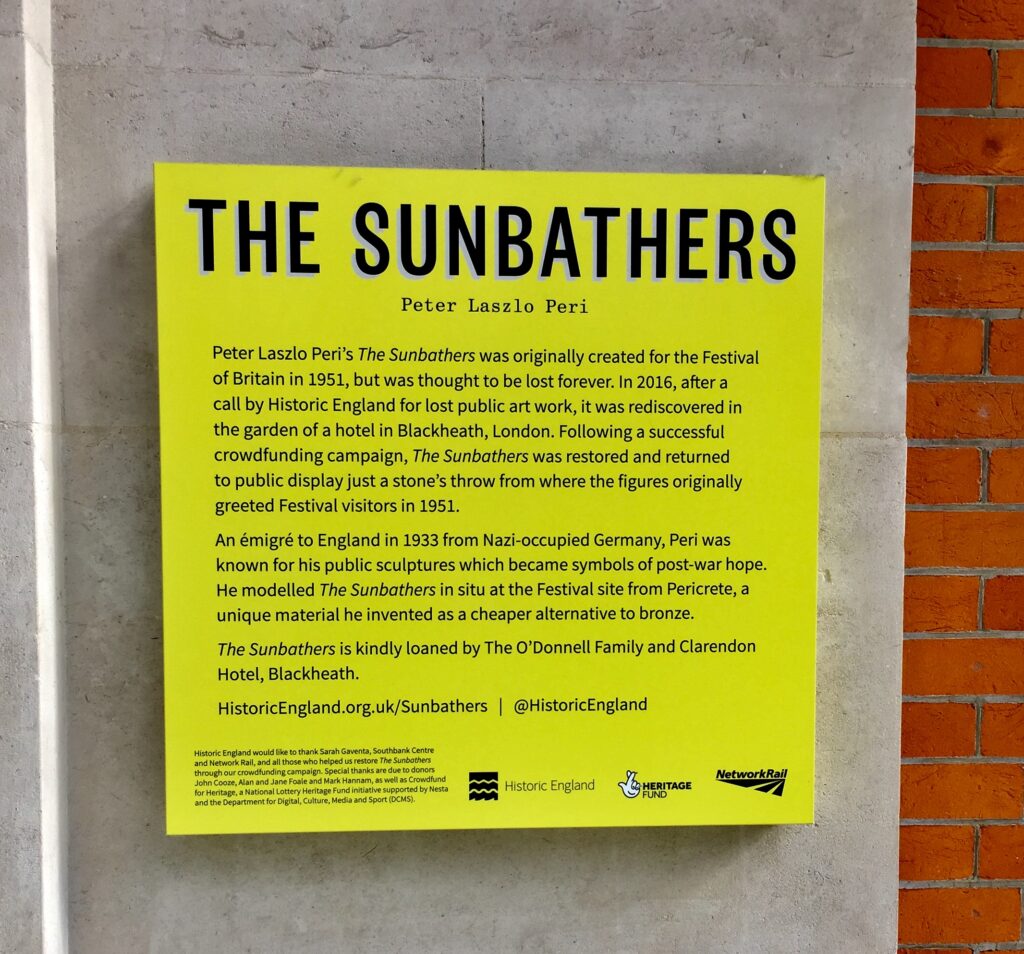 'Meet me under the clock' …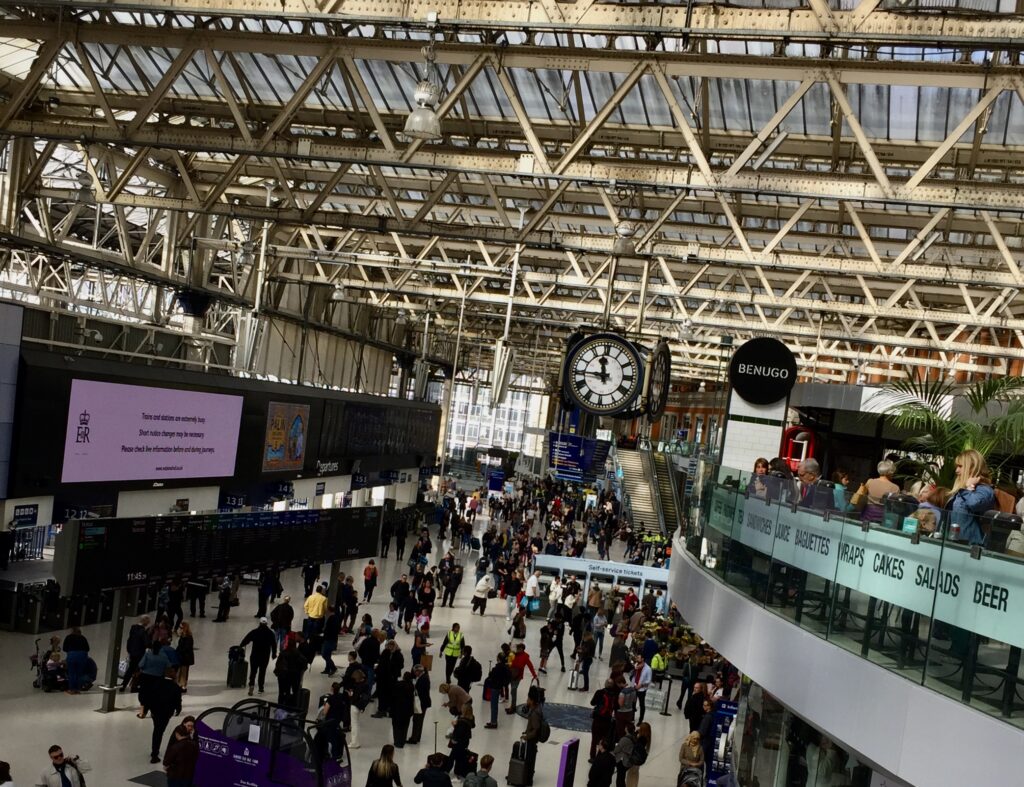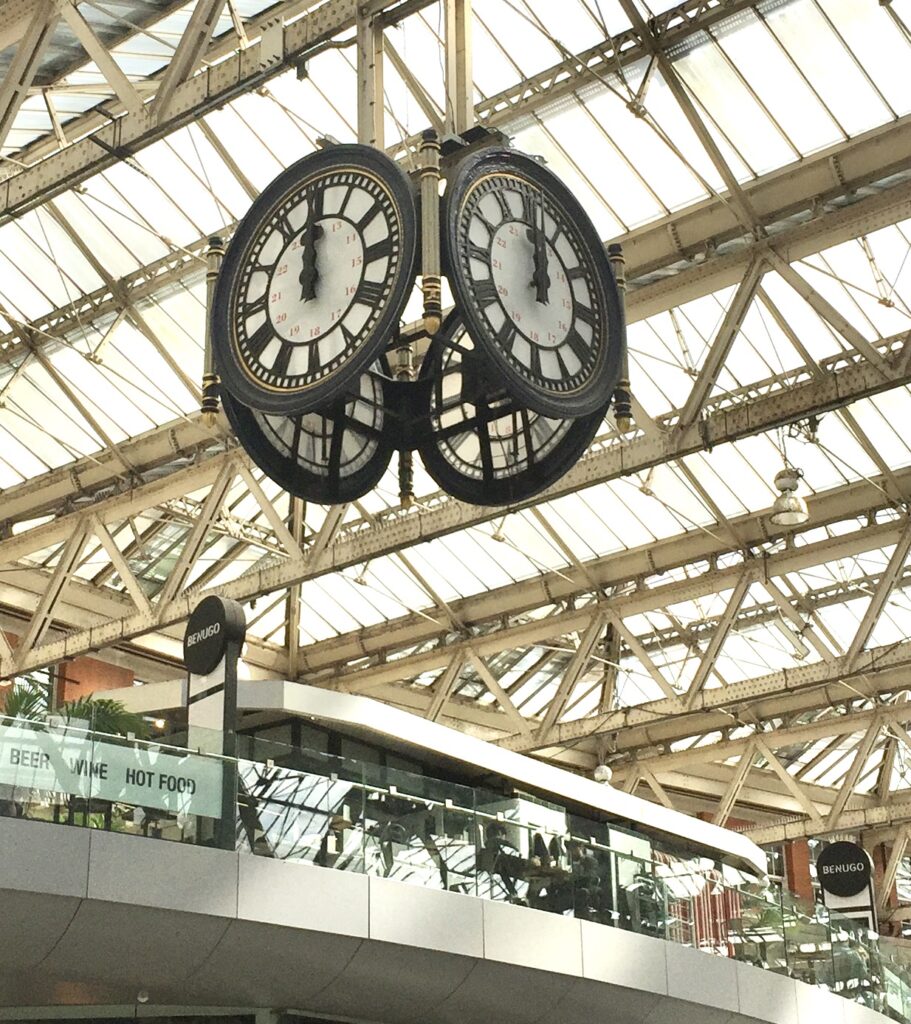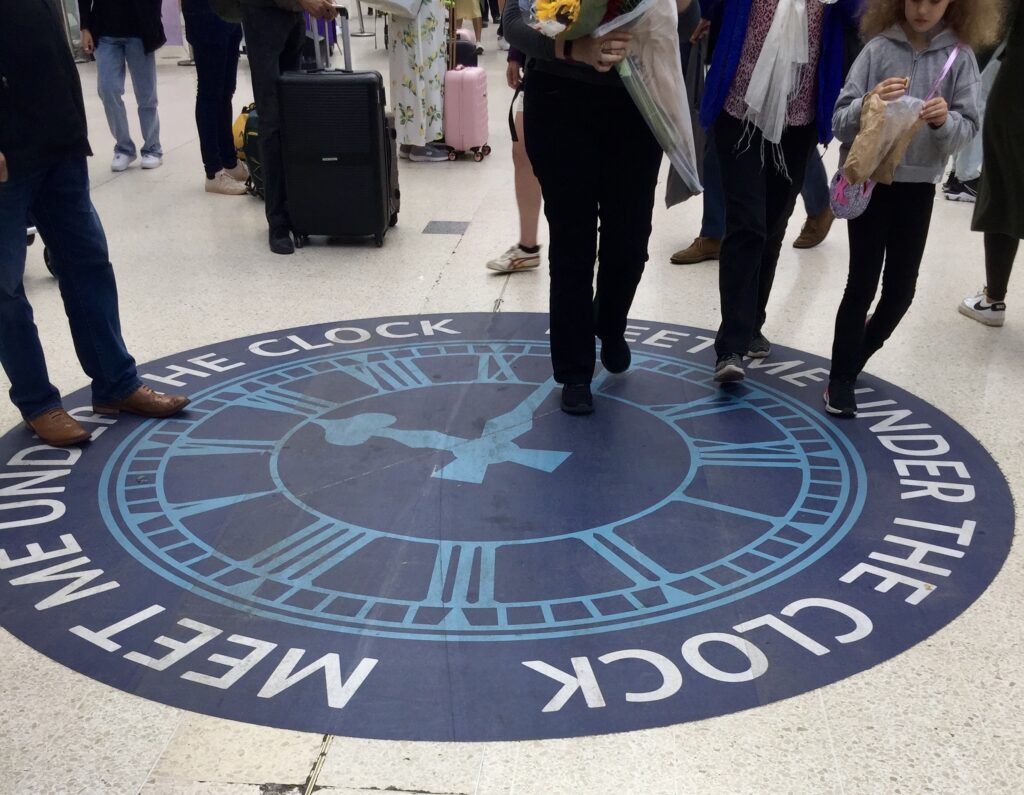 I have gathered some images showing how the concourse has changed over the years.
A wonderful 1948 centenary poster incorporating a watercolour by Helen McKie. If you can, use magnification to admire the detail in the little figures …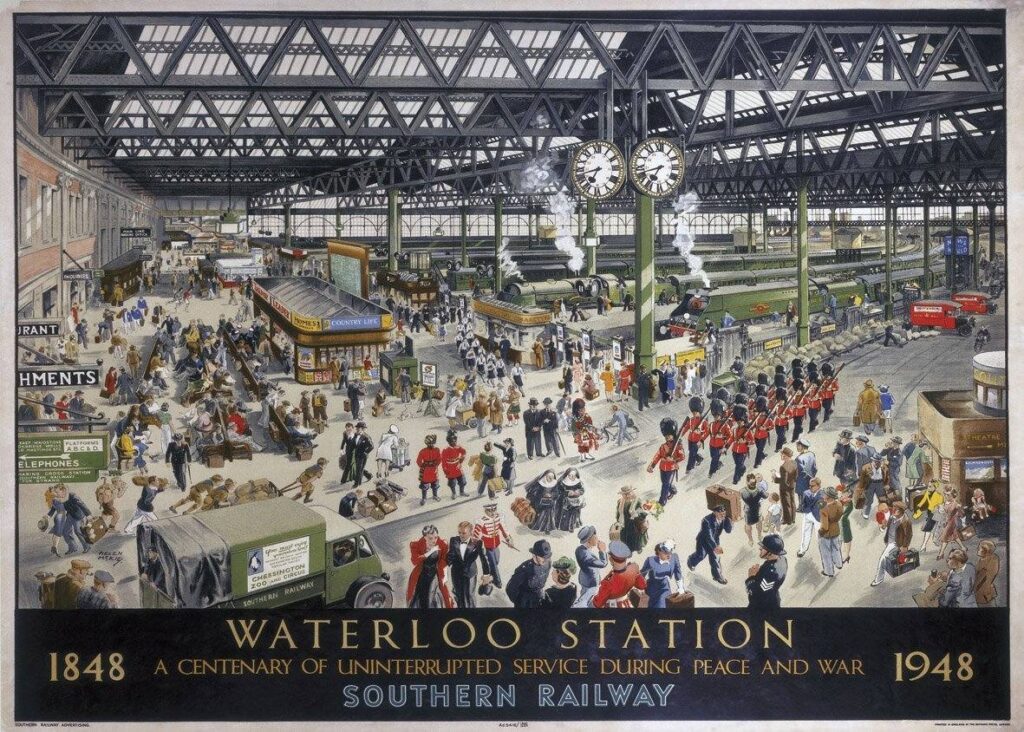 An image from 1964 …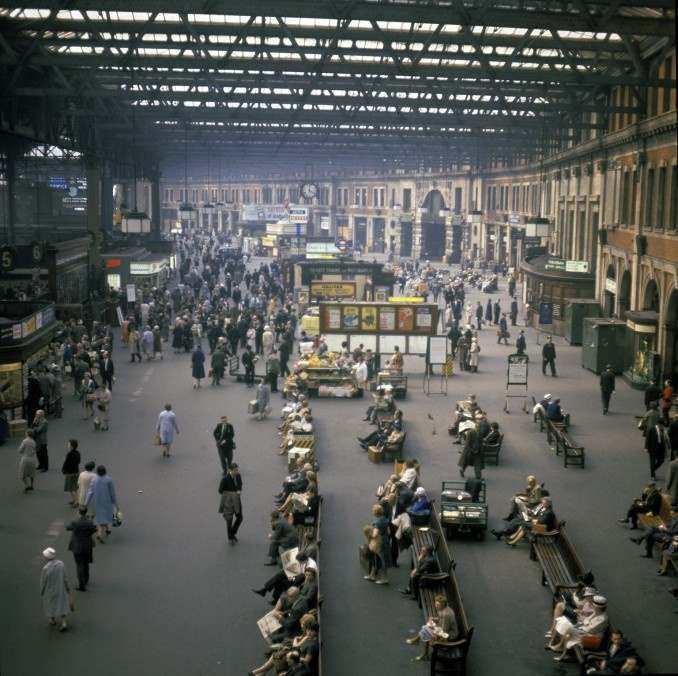 A painting by Terence Cuneo depicting the station in 1967 …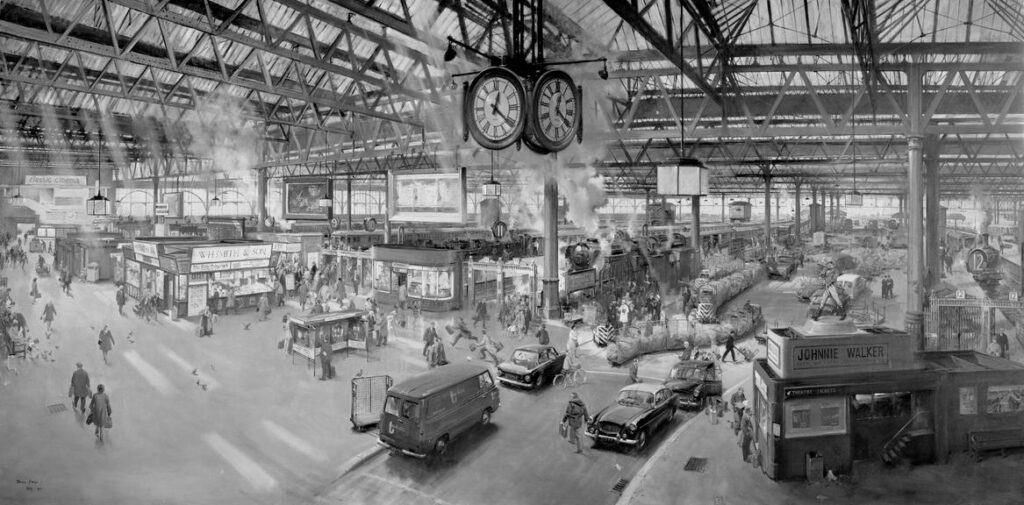 And specially for my Gooner subscribers (I know there are a few!) …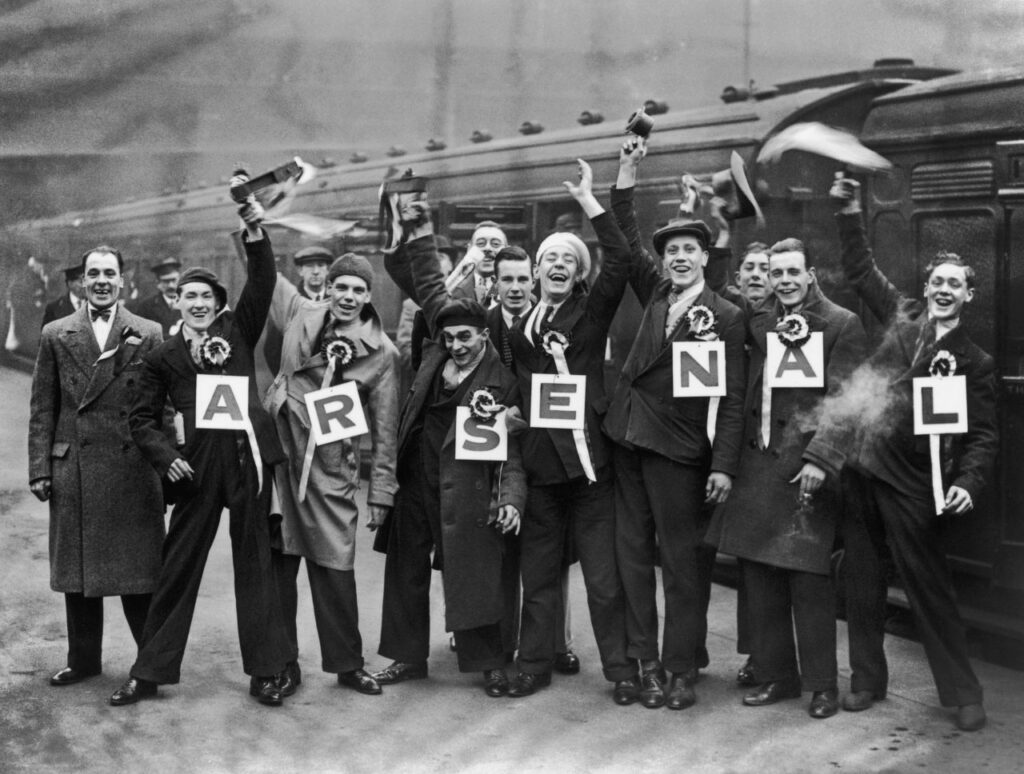 Supporters at Waterloo Station on their way to an F A Cup tie at against Portsmouth at Fratton Park, 13th February 1932. (Photo by S. R. Gaiger/Topical Press/Getty Images). Aren't they dressed smartly – ties, suits and everyone has polished their shoes. The guy on the left looks particularly dapper.
Here are some images I took from outside the station.
Old signage across the road opposite the taxi queue …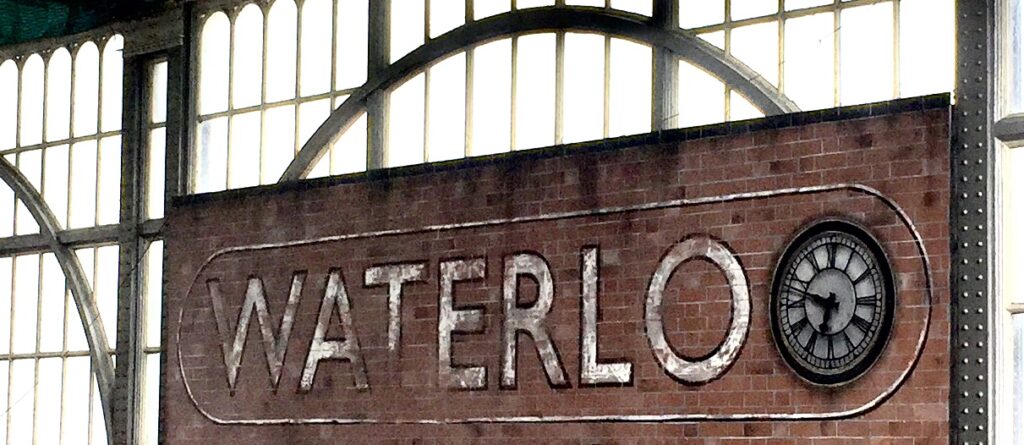 I like the way it incorporates a picture of the famous clock …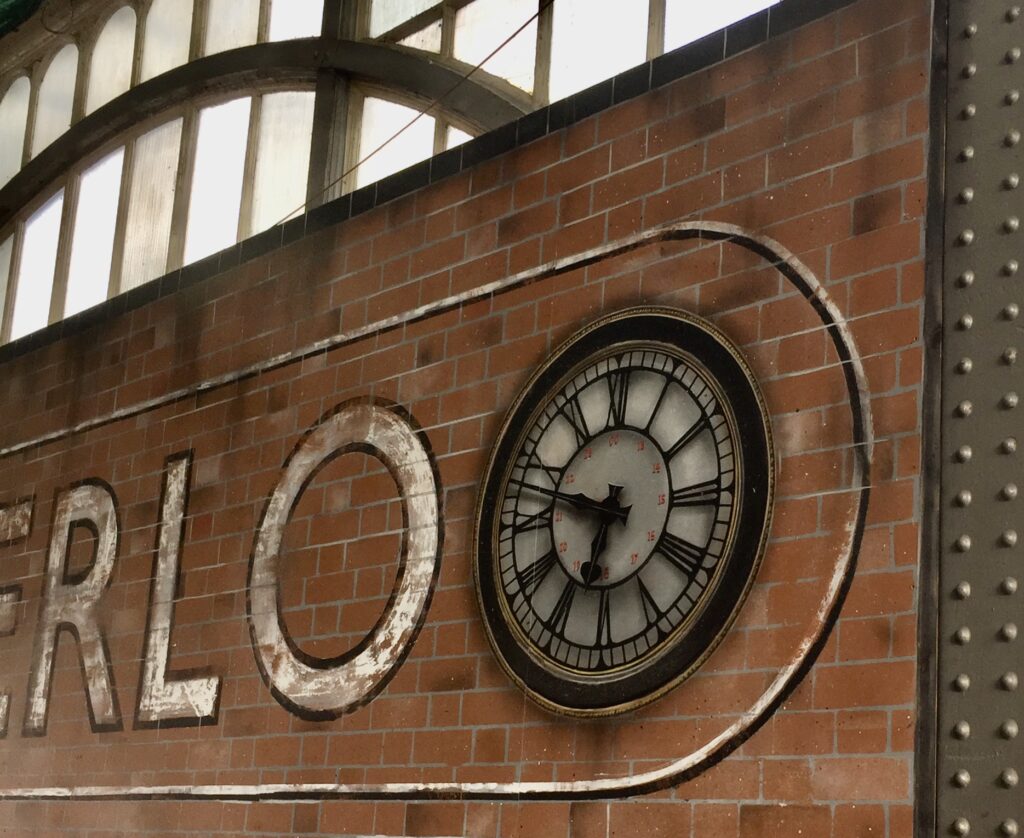 Great ghost sign …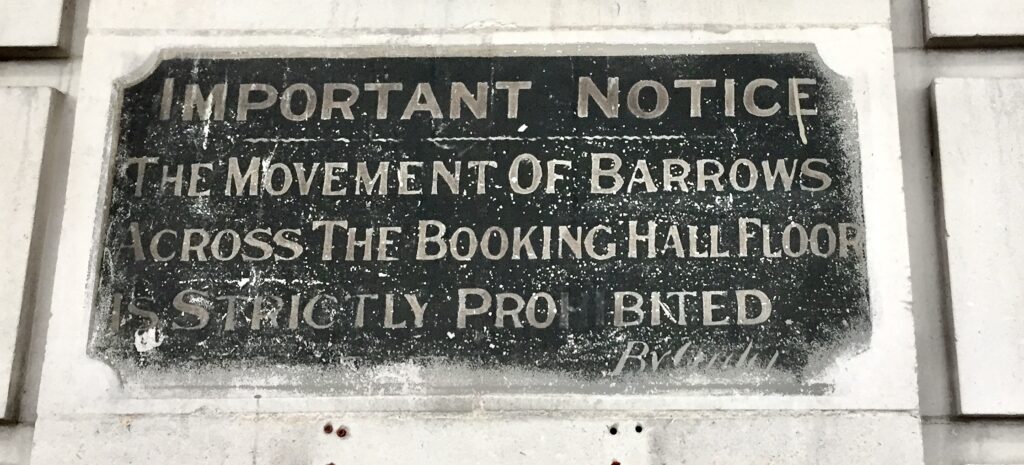 Wartime bomb damage …
Across the road …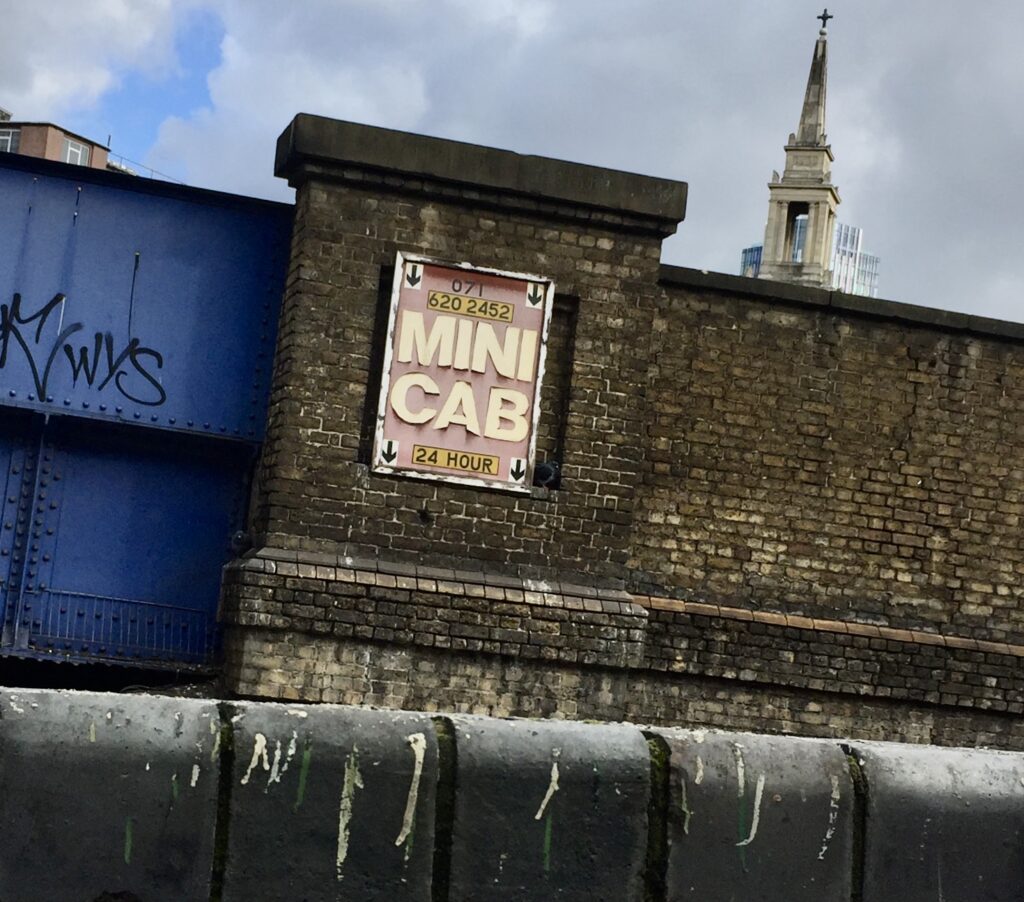 071 ceased to be the London dialing code over 25 years ago.
Finally, I couldn't resist including these pictures …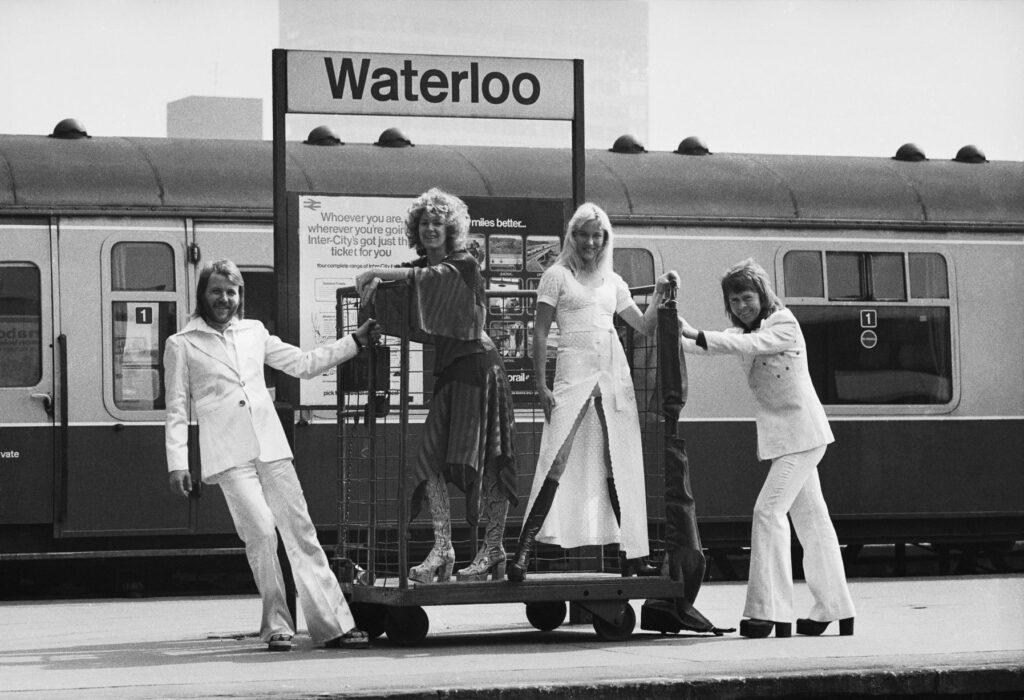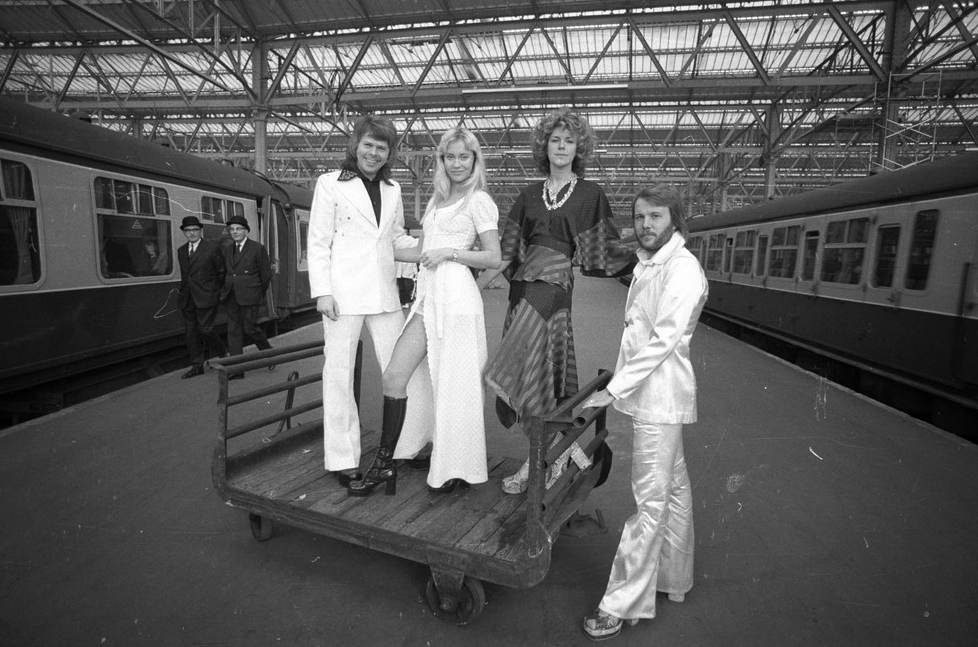 Abba at Waterloo in 1974, the year they won the Eurovision Song Contest with a song of the same name.
Listen to the song here on the official Abba website. You may like it even if you weren't born in 1974!
If you would like to follow me on Instagram here is the link …