I like to keep a week or so ahead in my blogging so this one was drafted during the really hot weather when the temperature was hitting 30+ degrees and I didn't want to walk far. Fortunately, the roads around Whitecross Street always seem to have something to offer so this blog is a bit of a tribute to EC1 as is this mosaic on Chequer Street …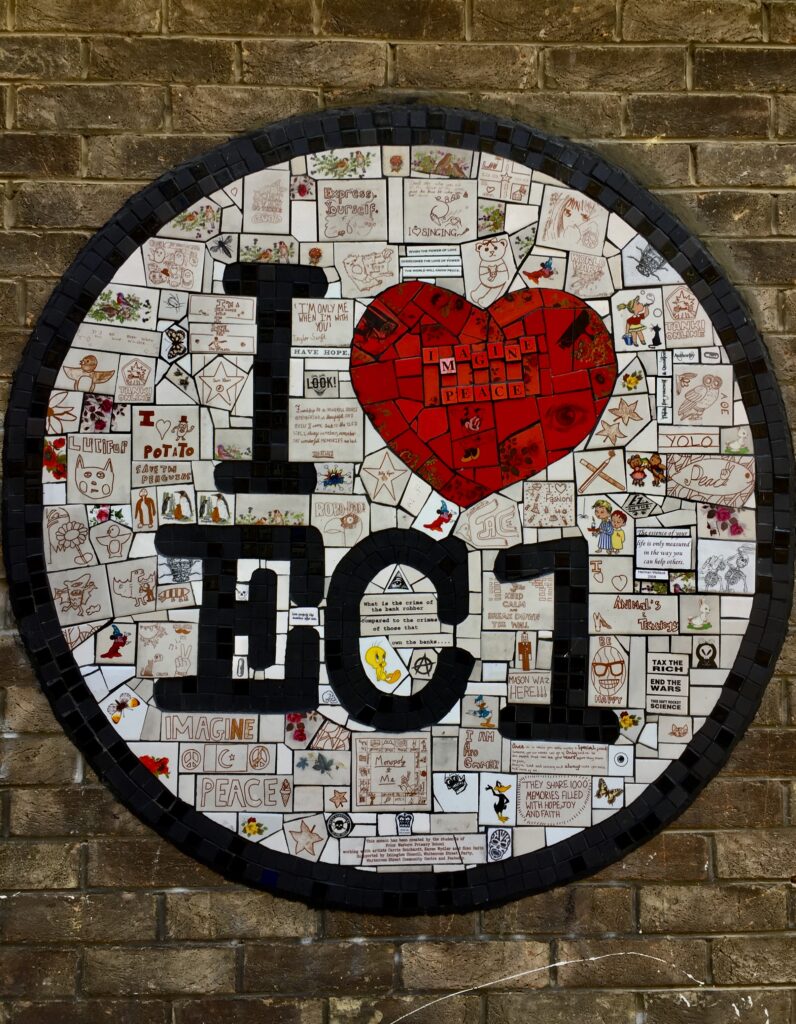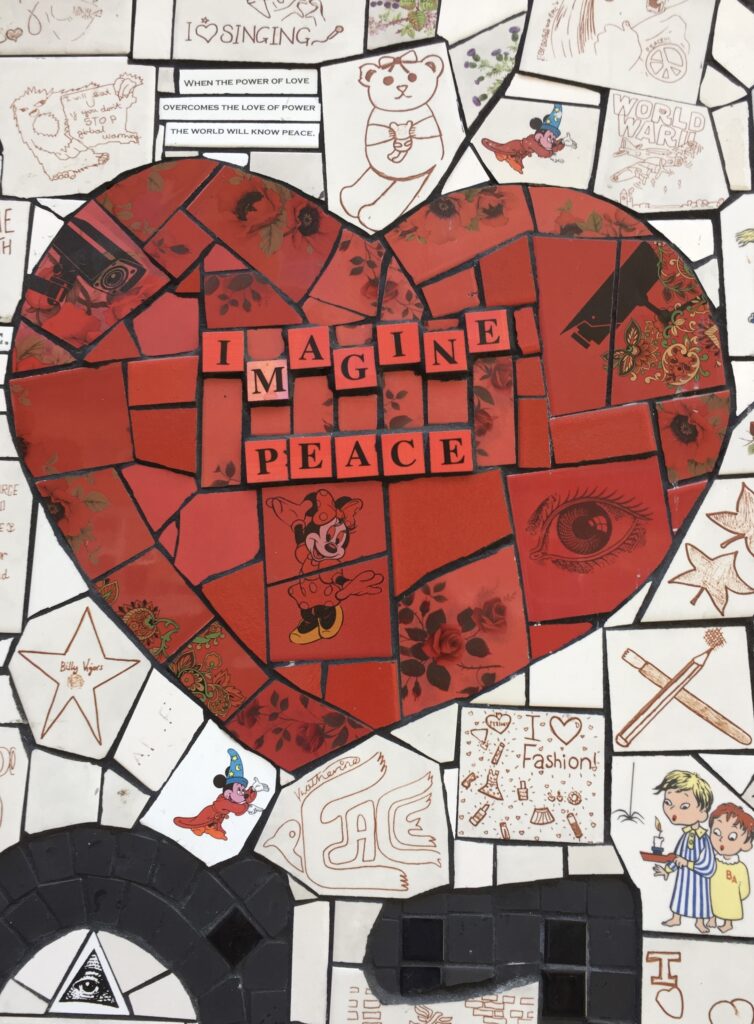 'Mad in England' …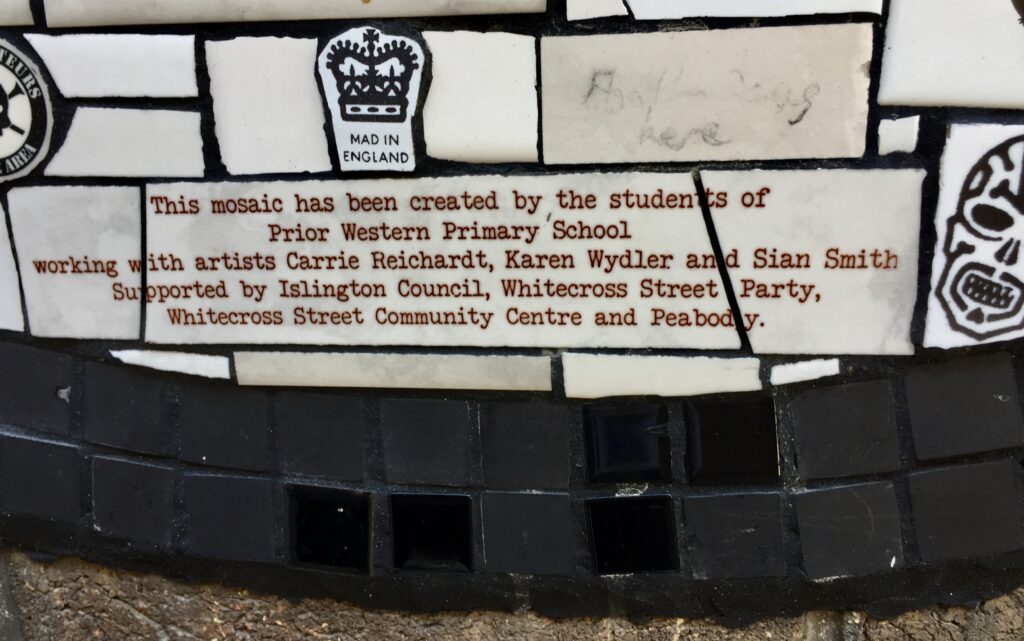 Look closely and you'll find the contributions clever, moving and amusing. Here is a sample …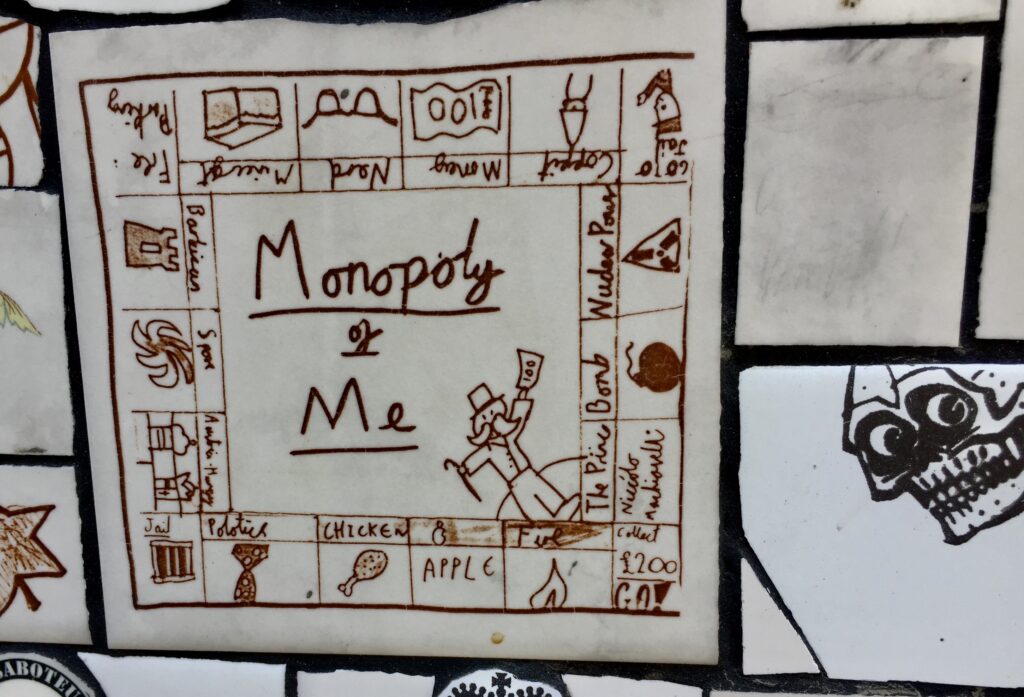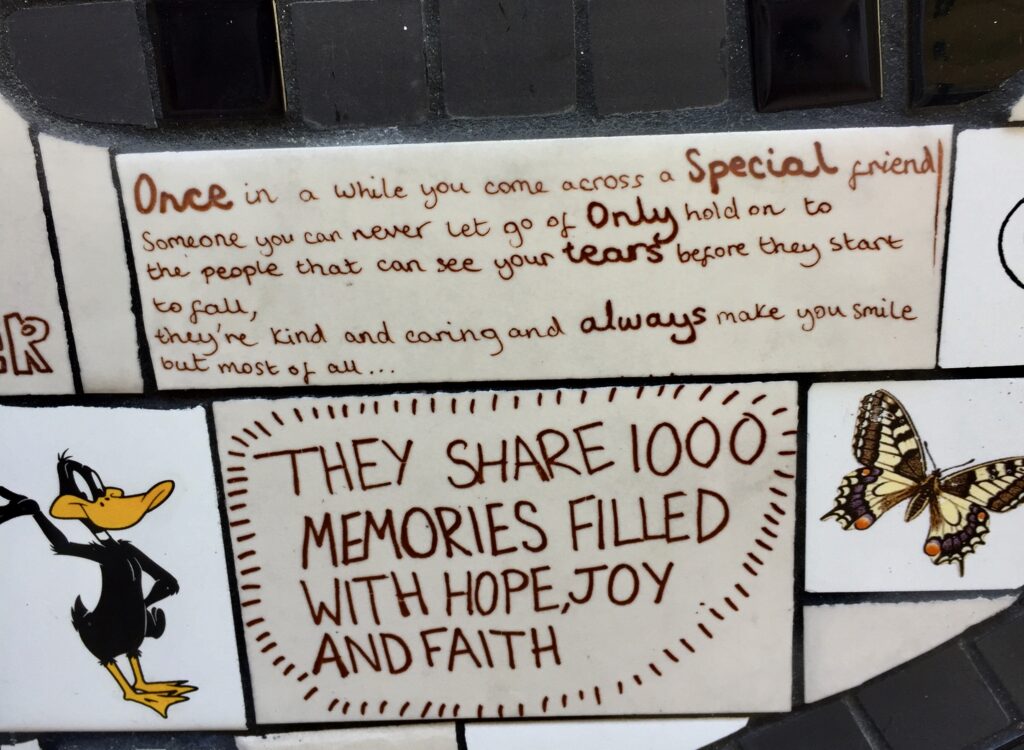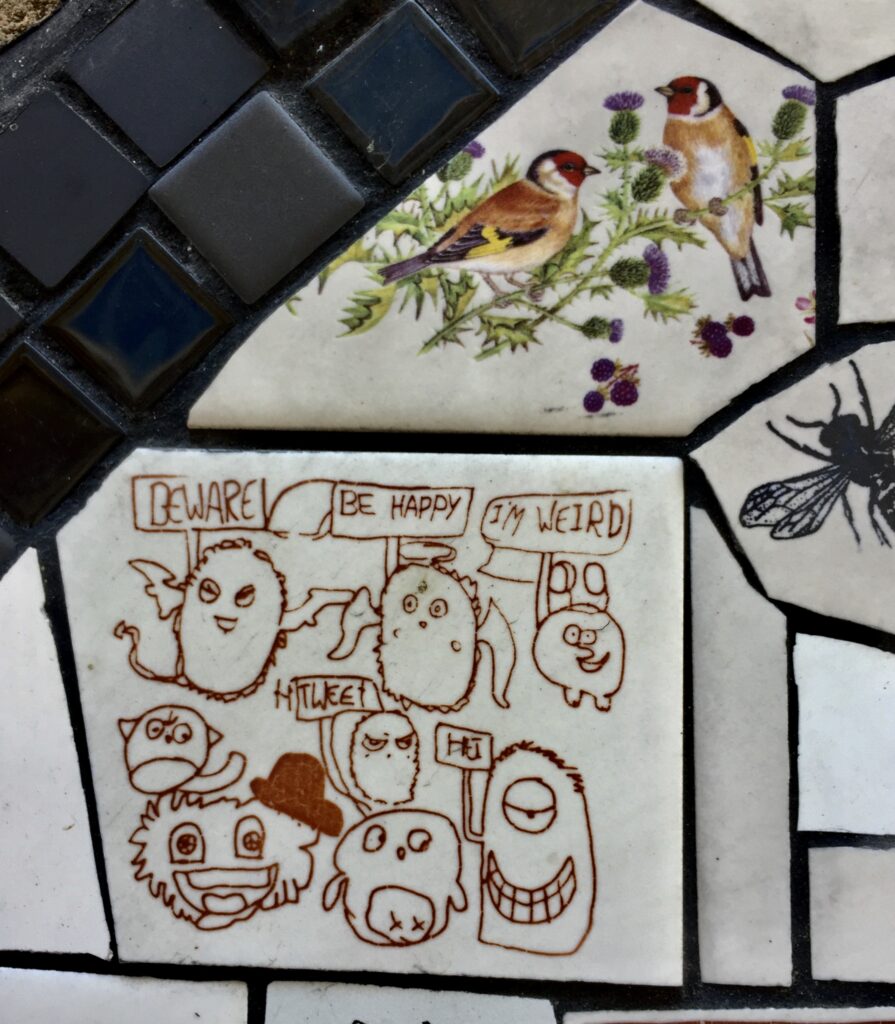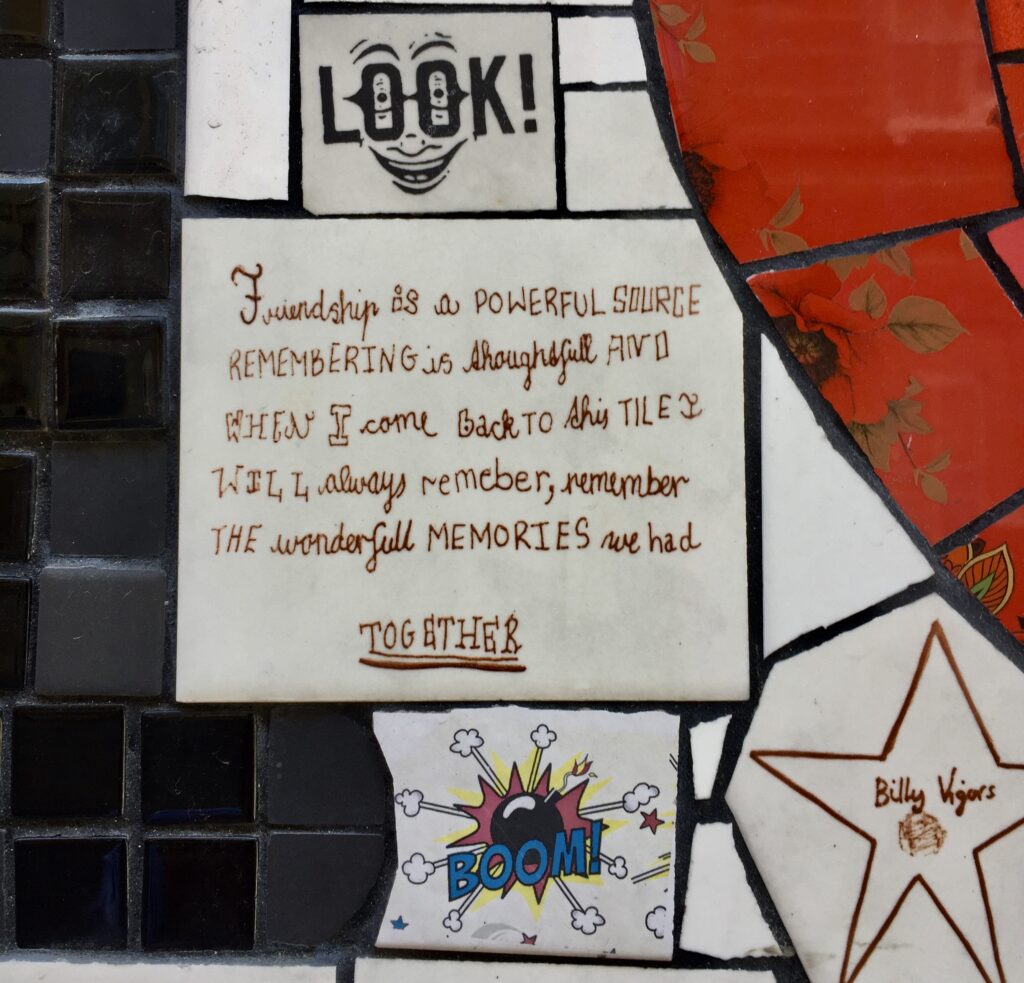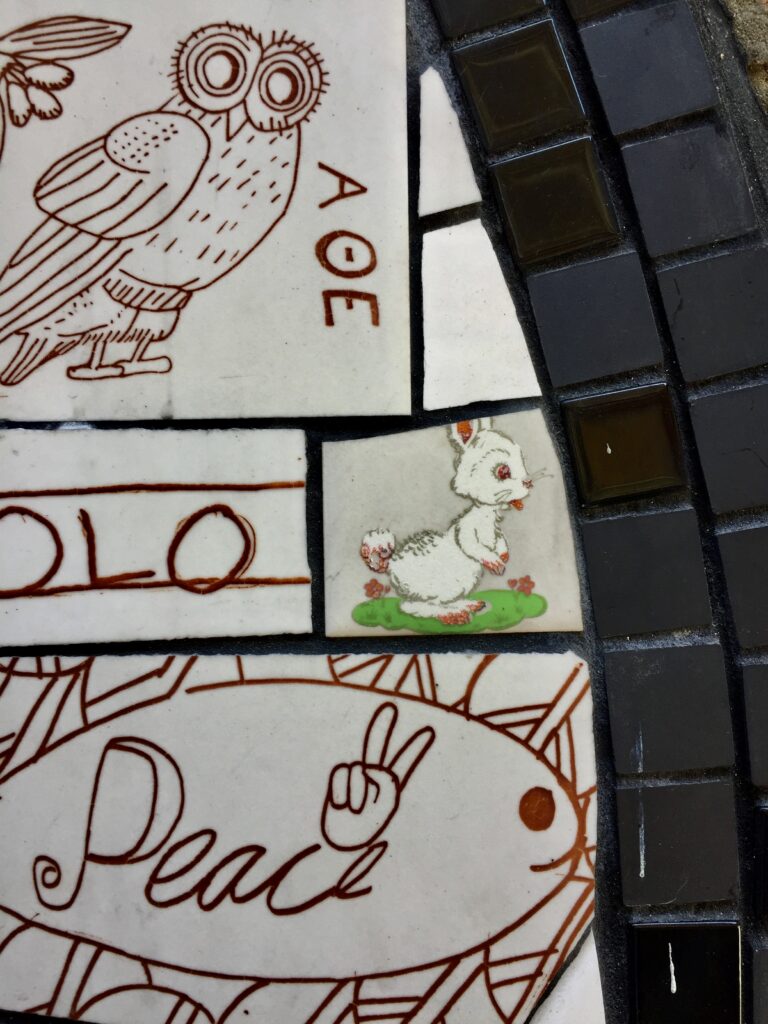 Lucifur!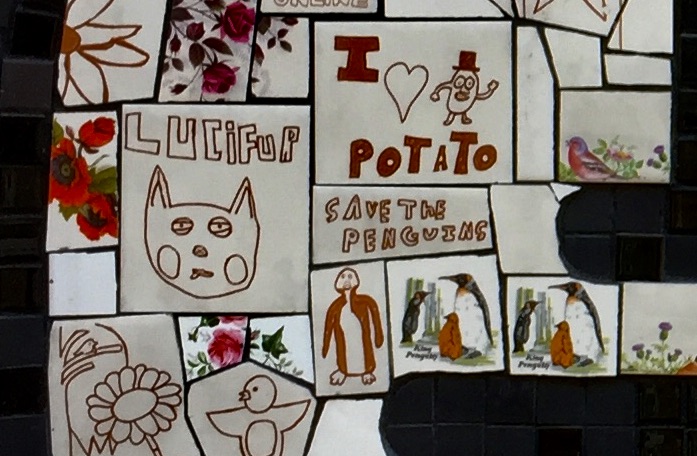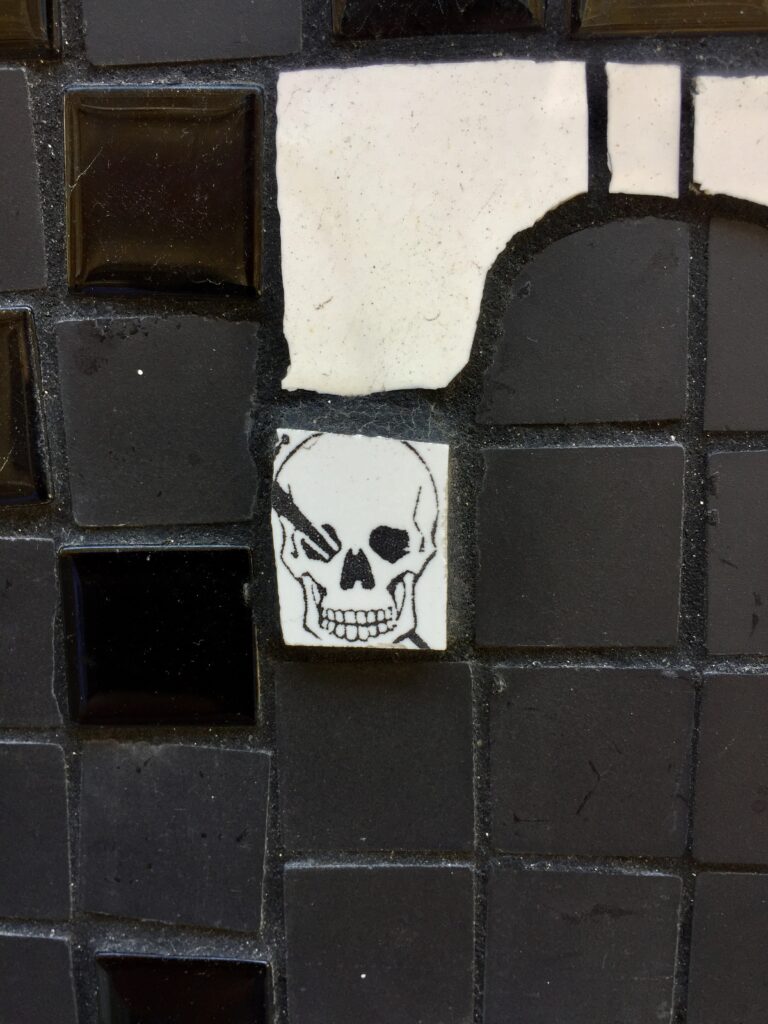 And nearby …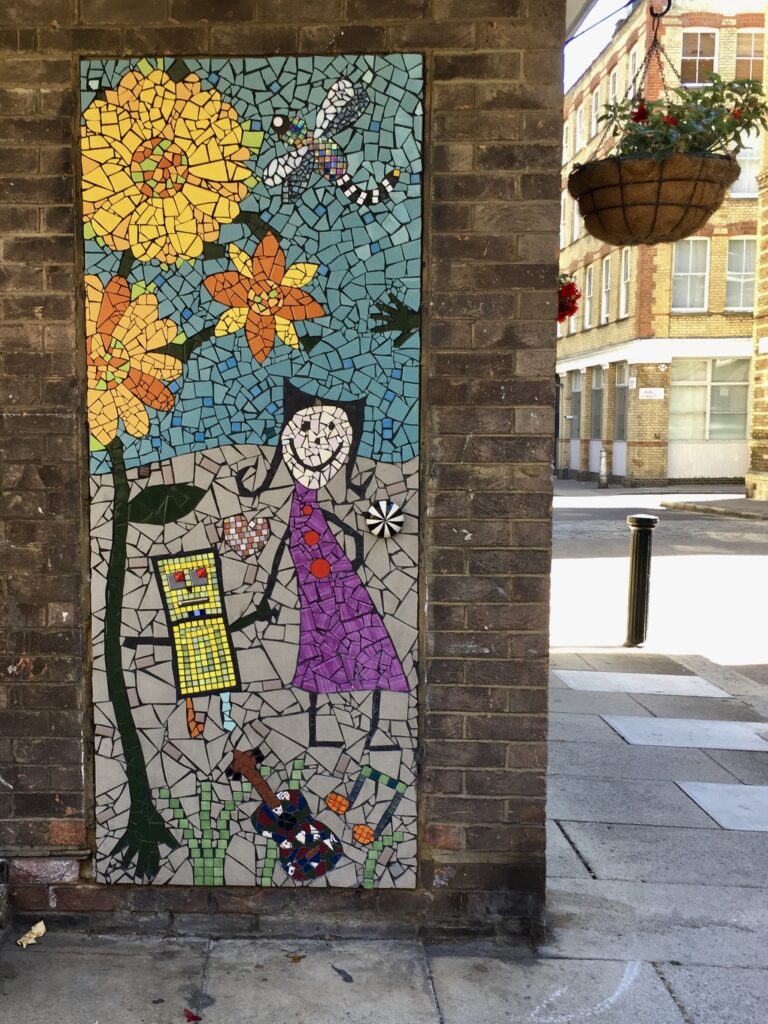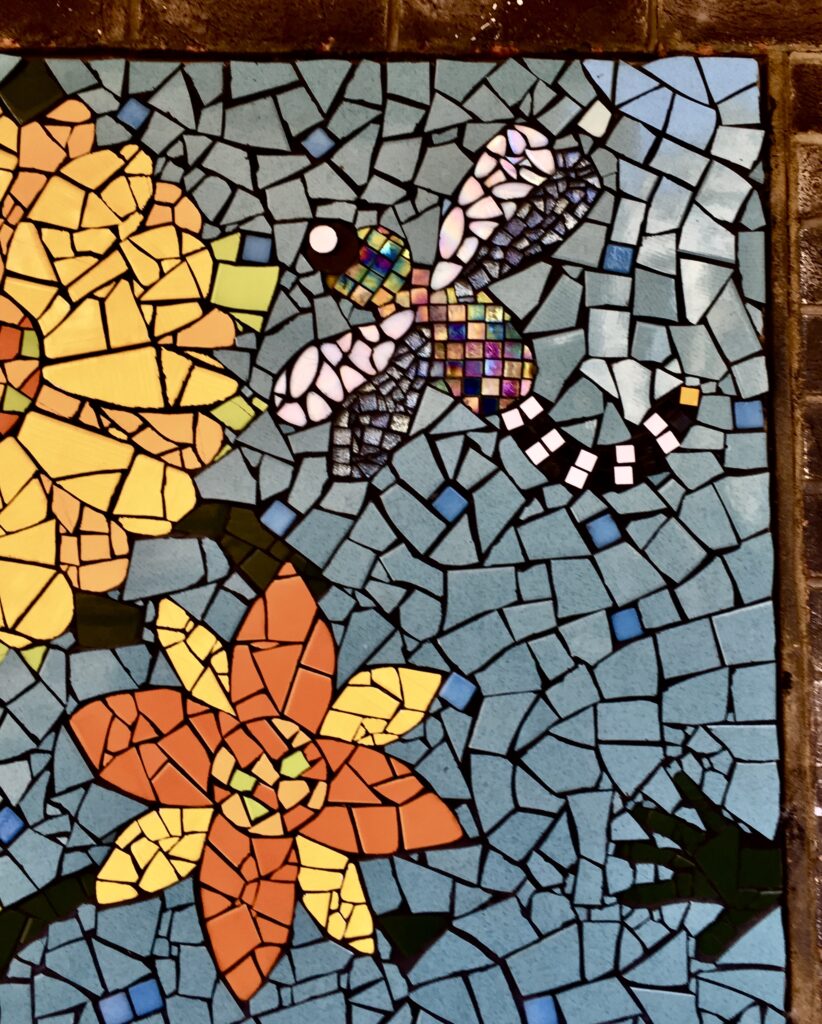 I've written before about this fascinating piece of street art but I like it so much here it is again. I hadn't heard of the singer-songwriter Daniel Johnston before and so I am very grateful to this work by Steve Chapman for bringing him to my attention …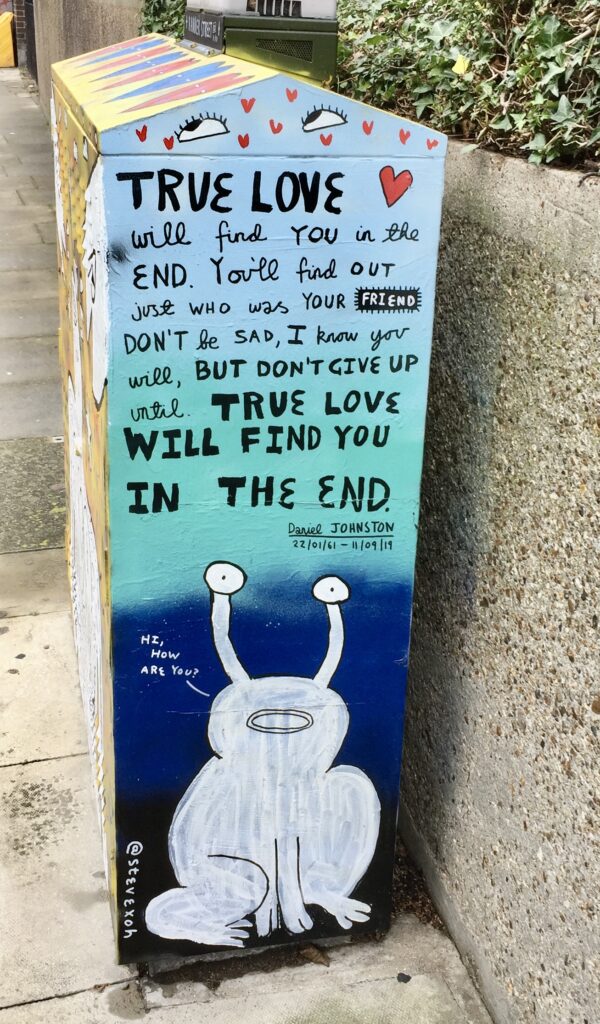 You can listen to Johnston actually singing this song here. If the link doesn't work you can Google it – it's lovely.
Here's the rest of Chapman's painting …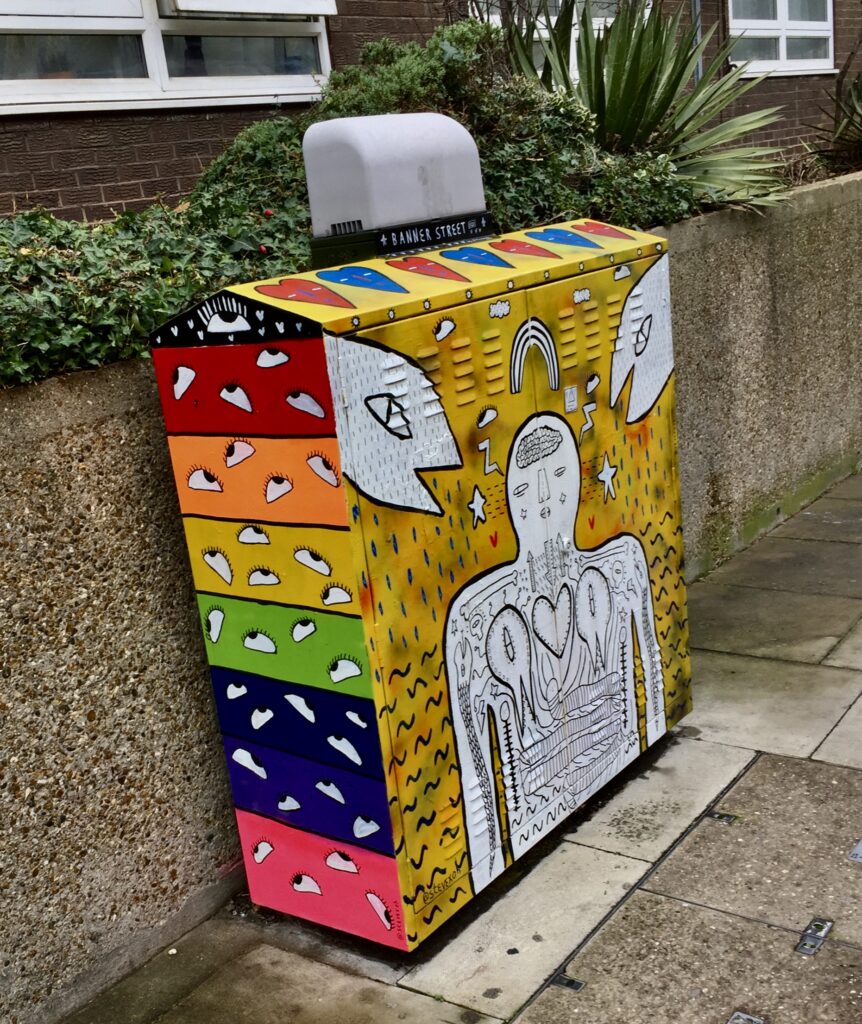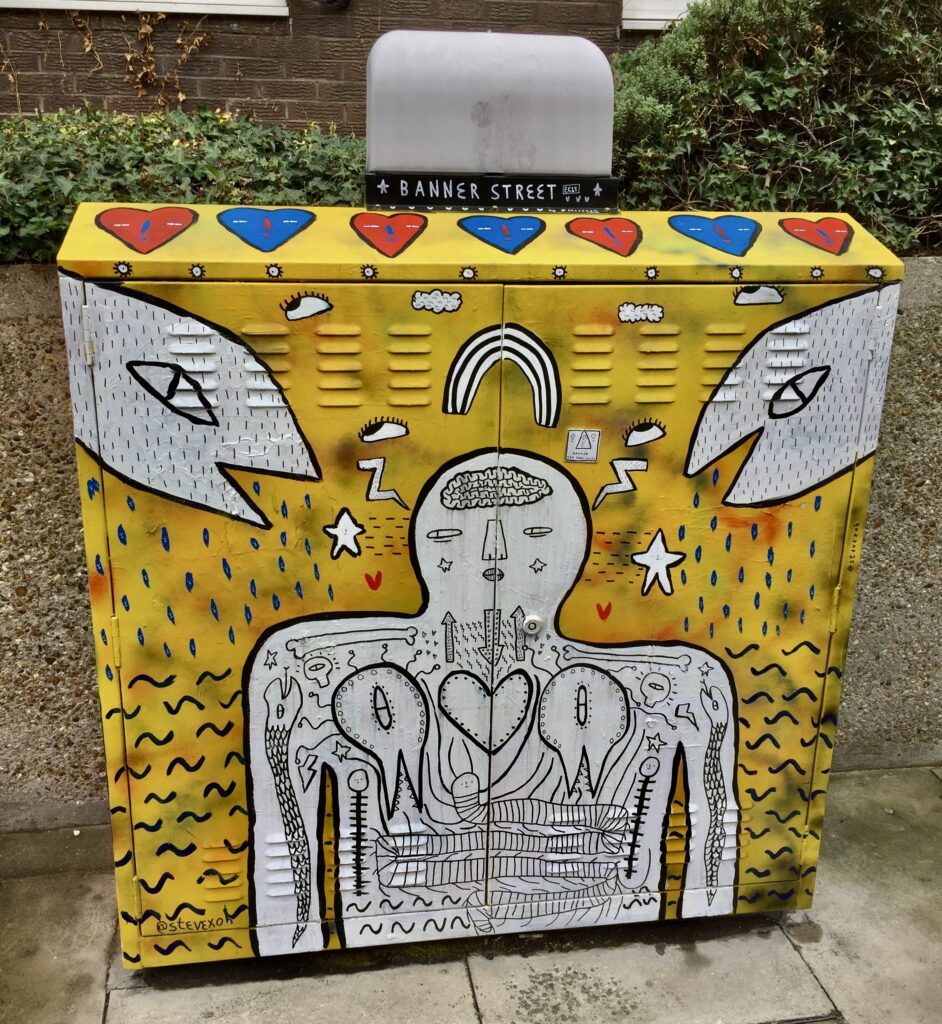 More decorated street furniture …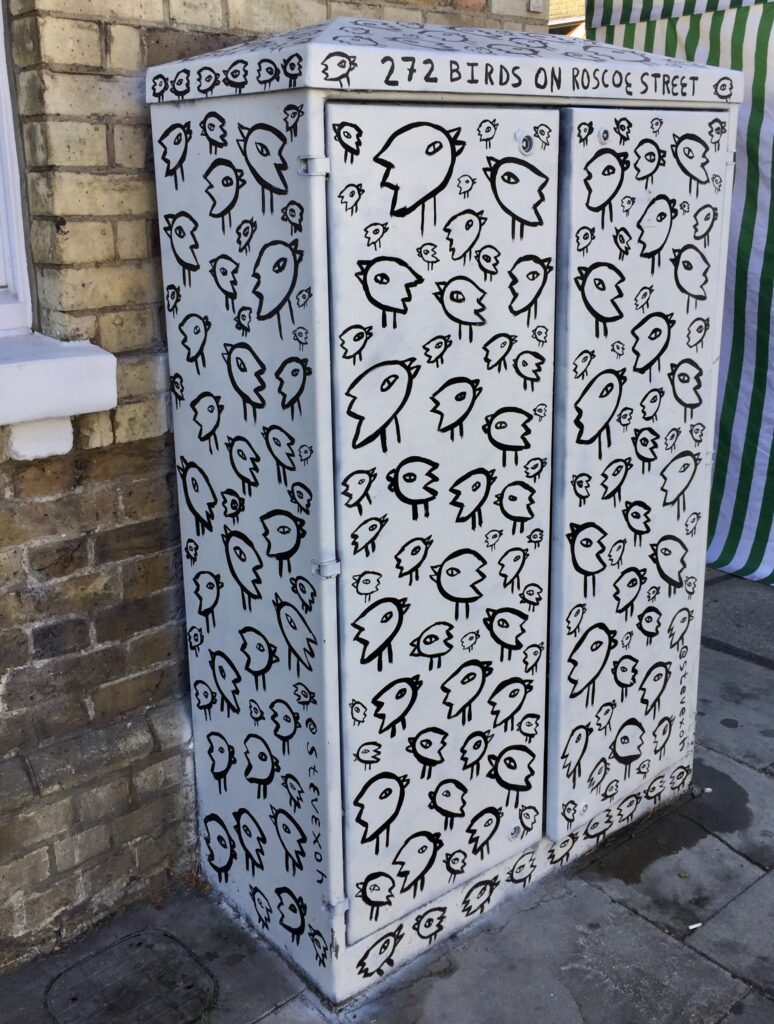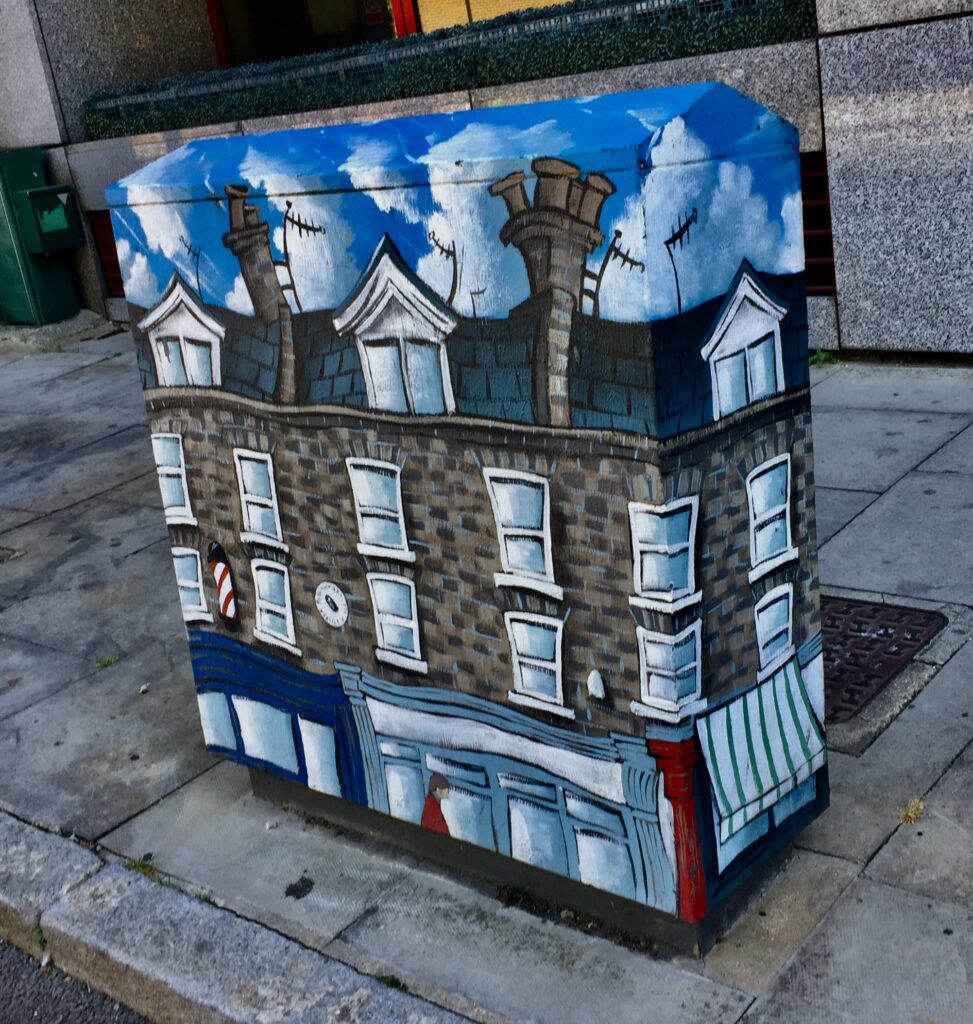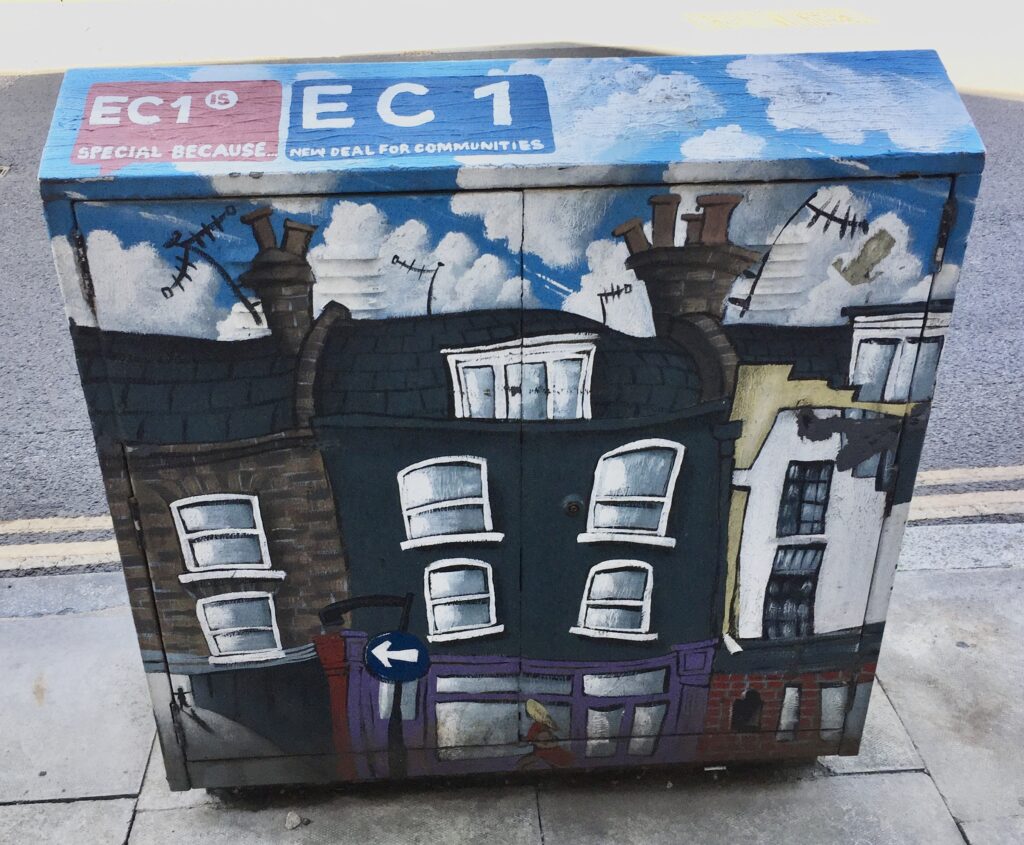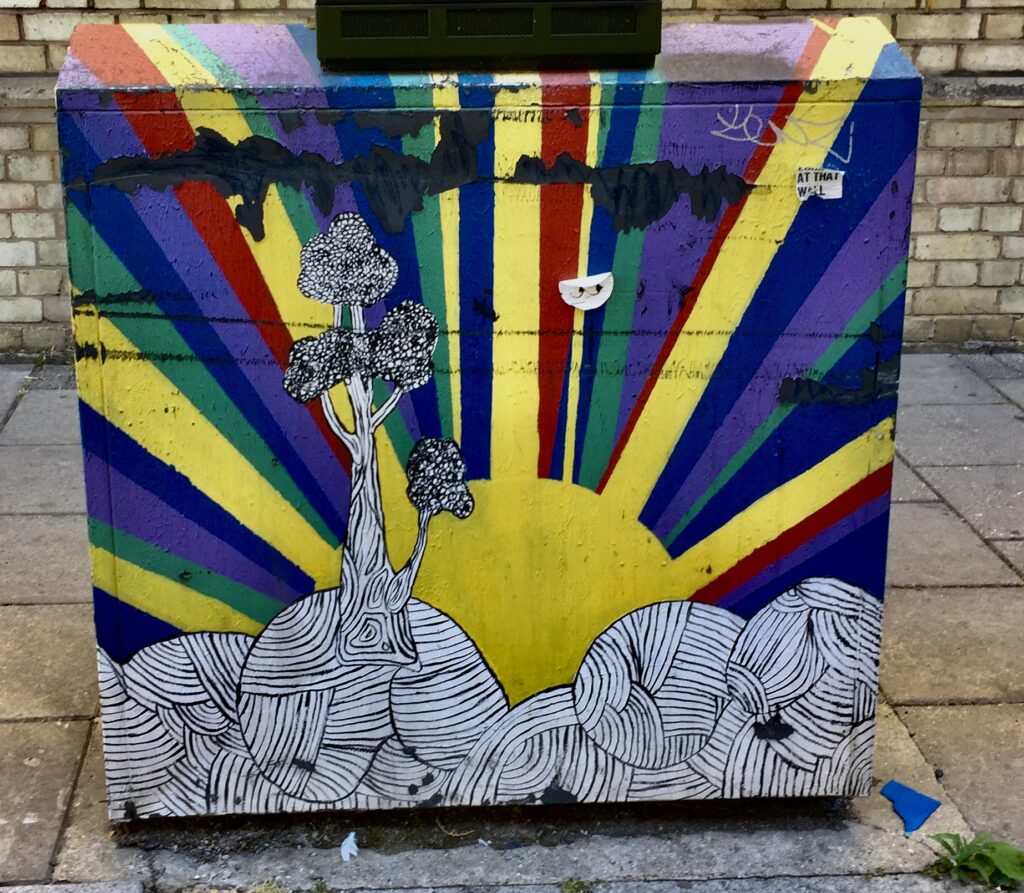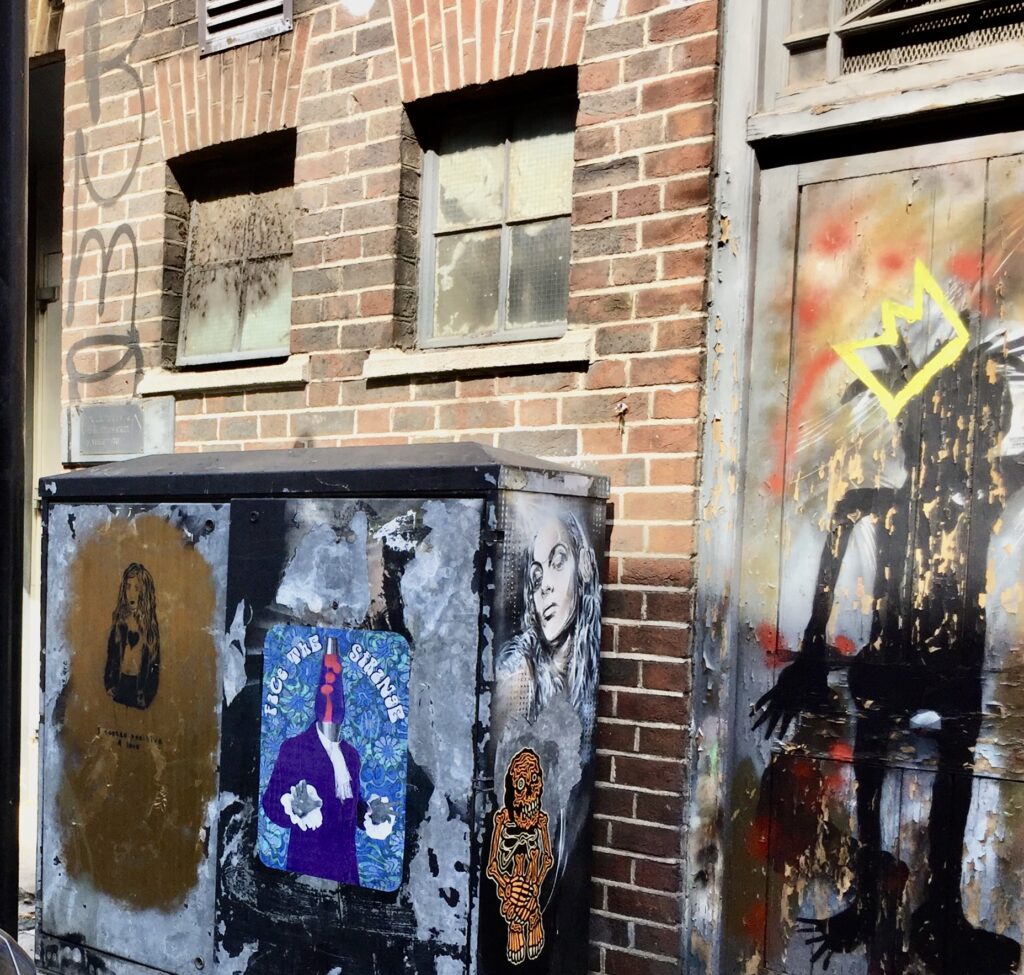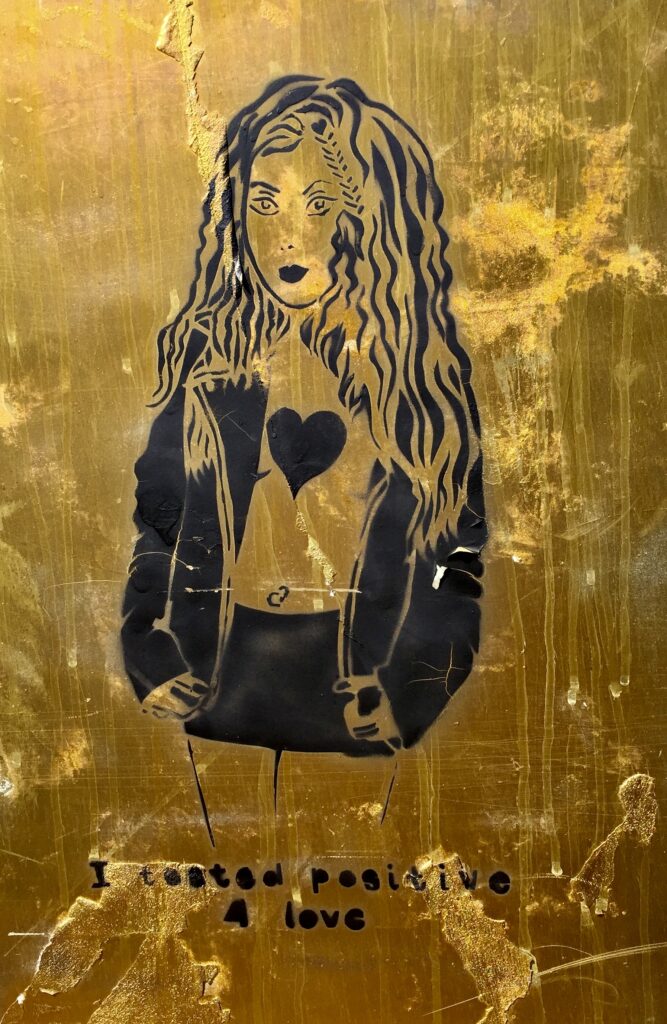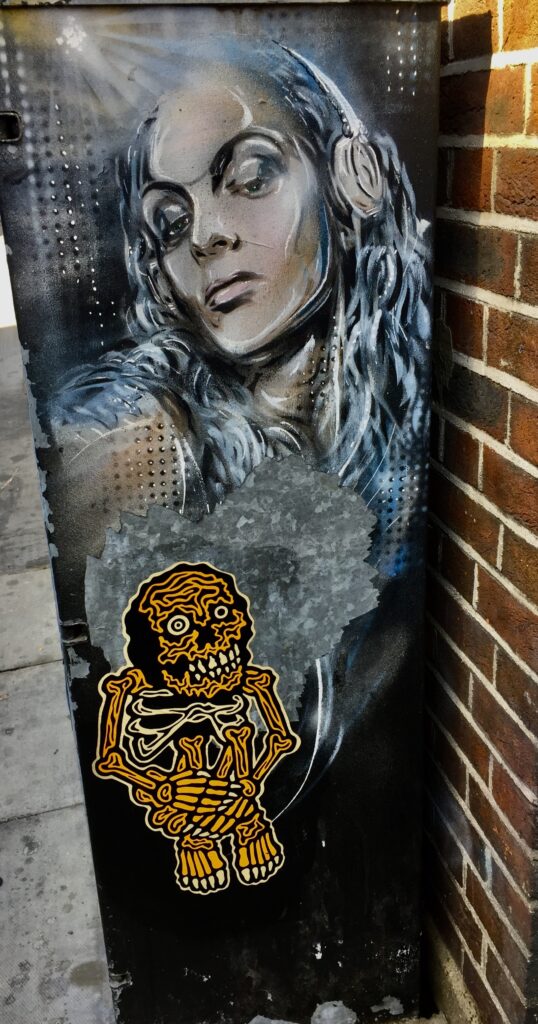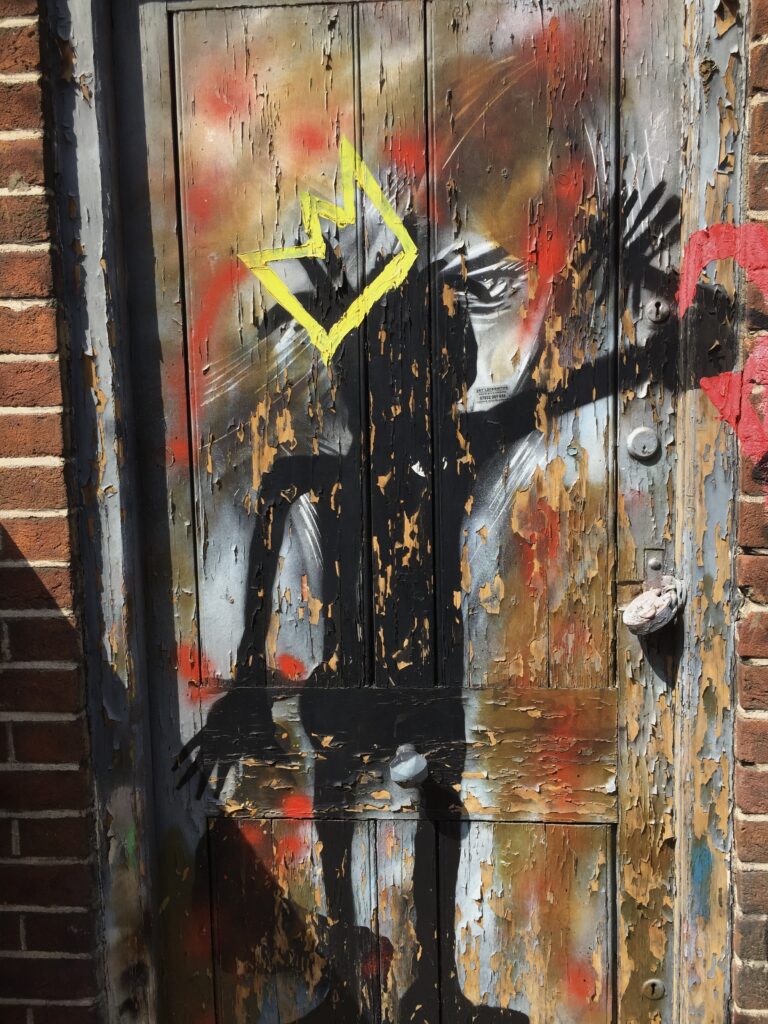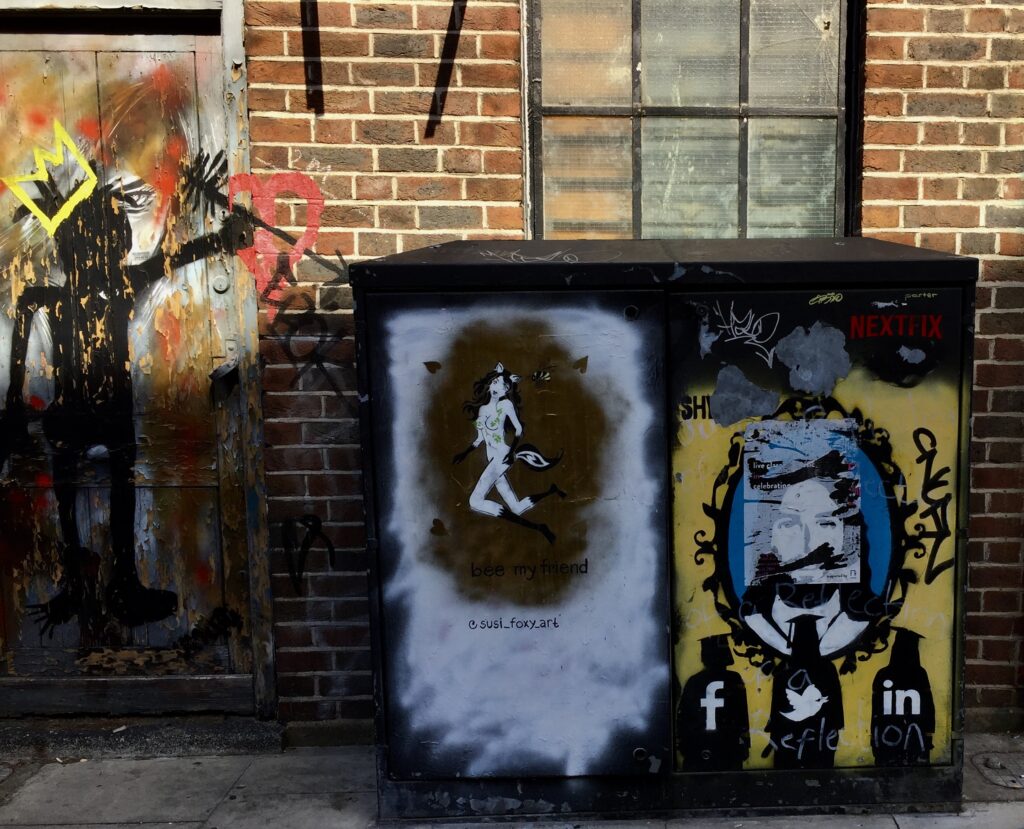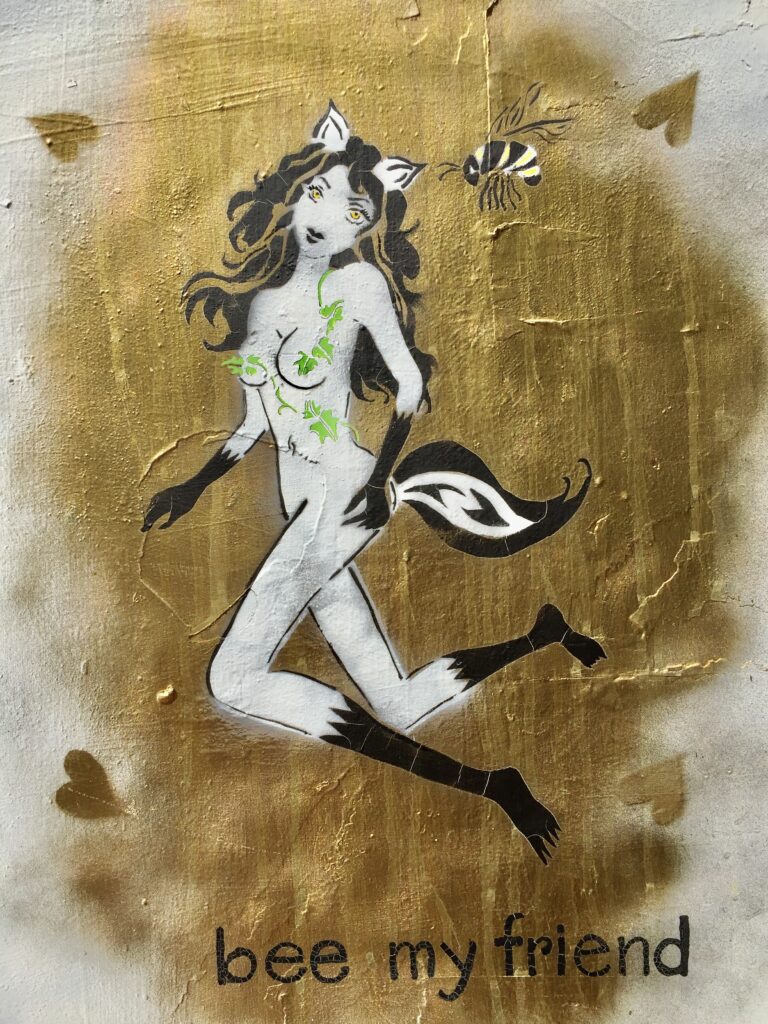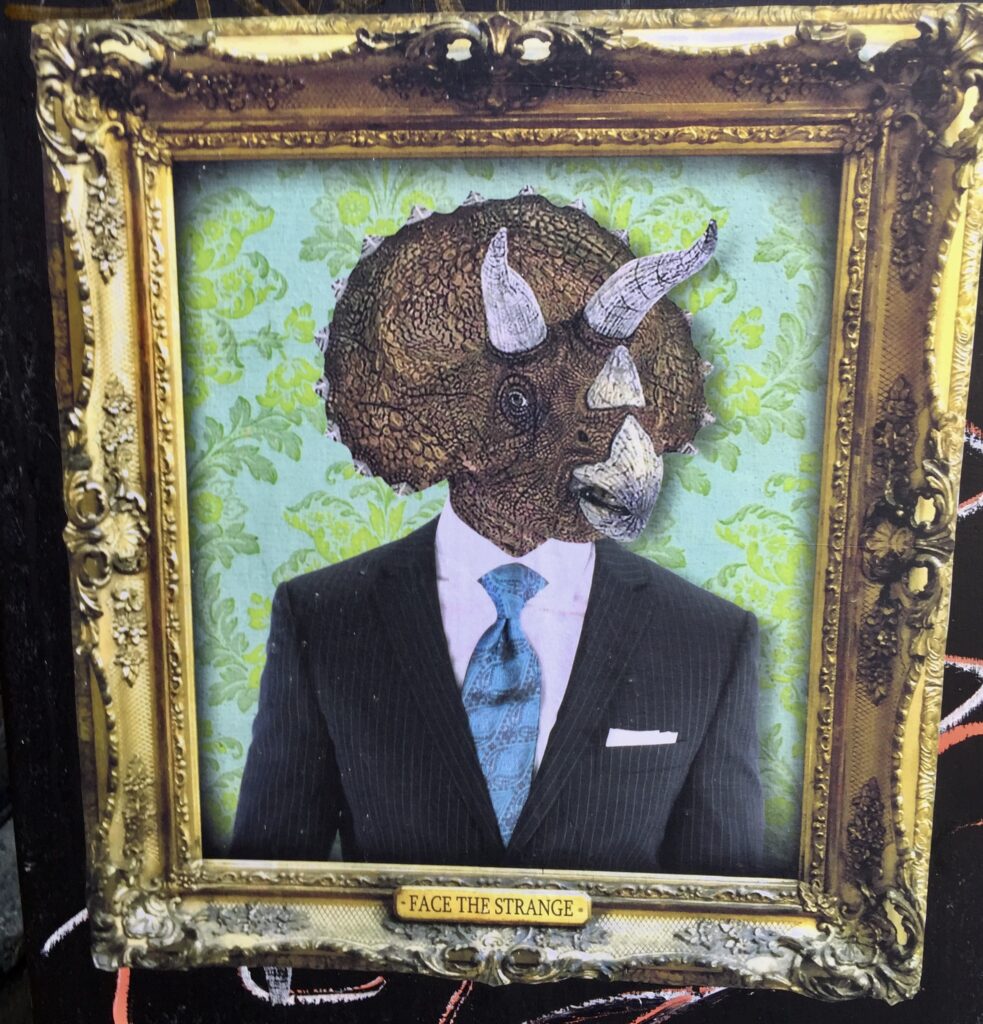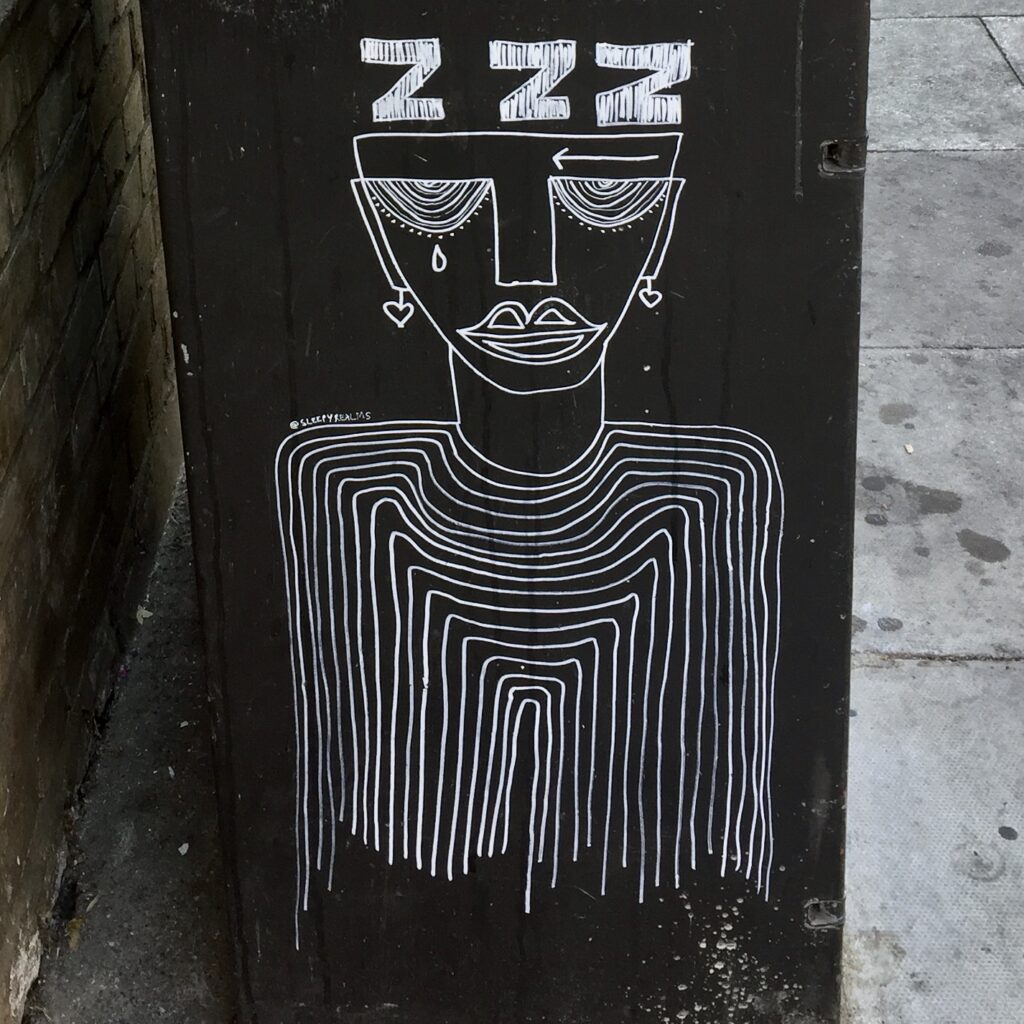 Other artistic legacies from this year's Whitecross Street Party …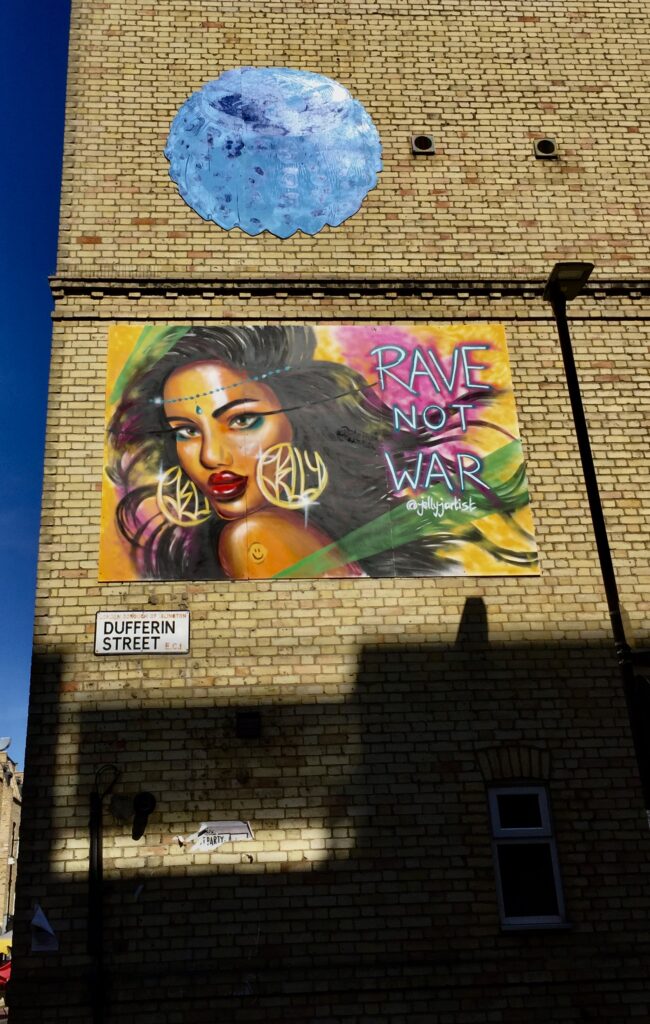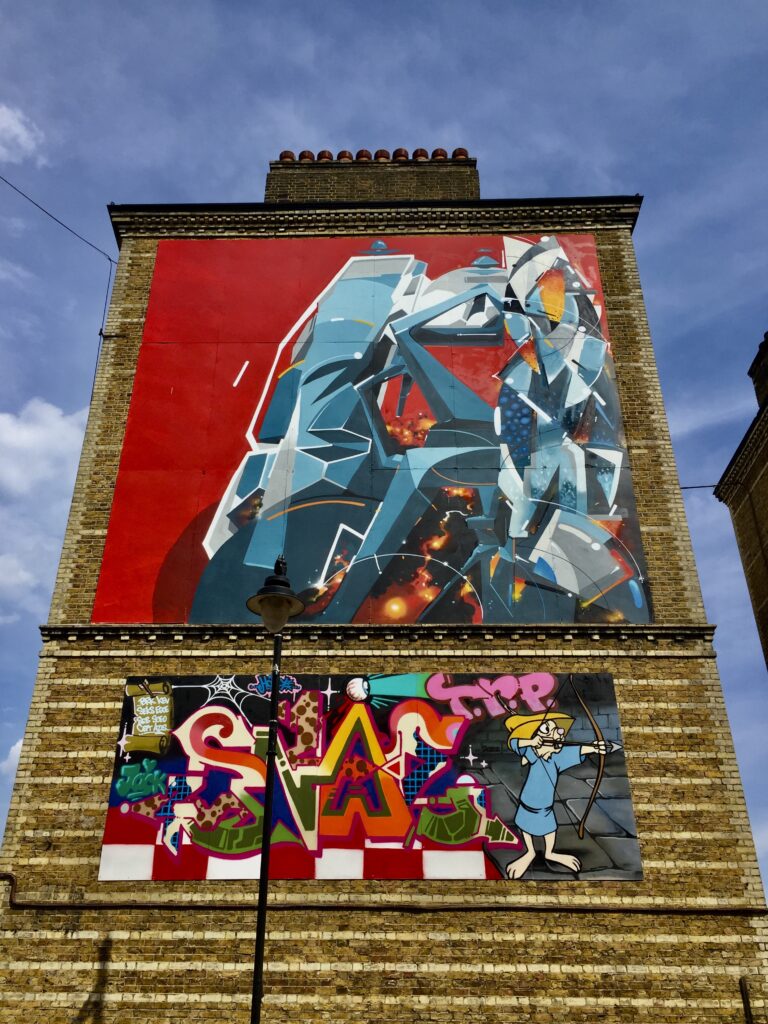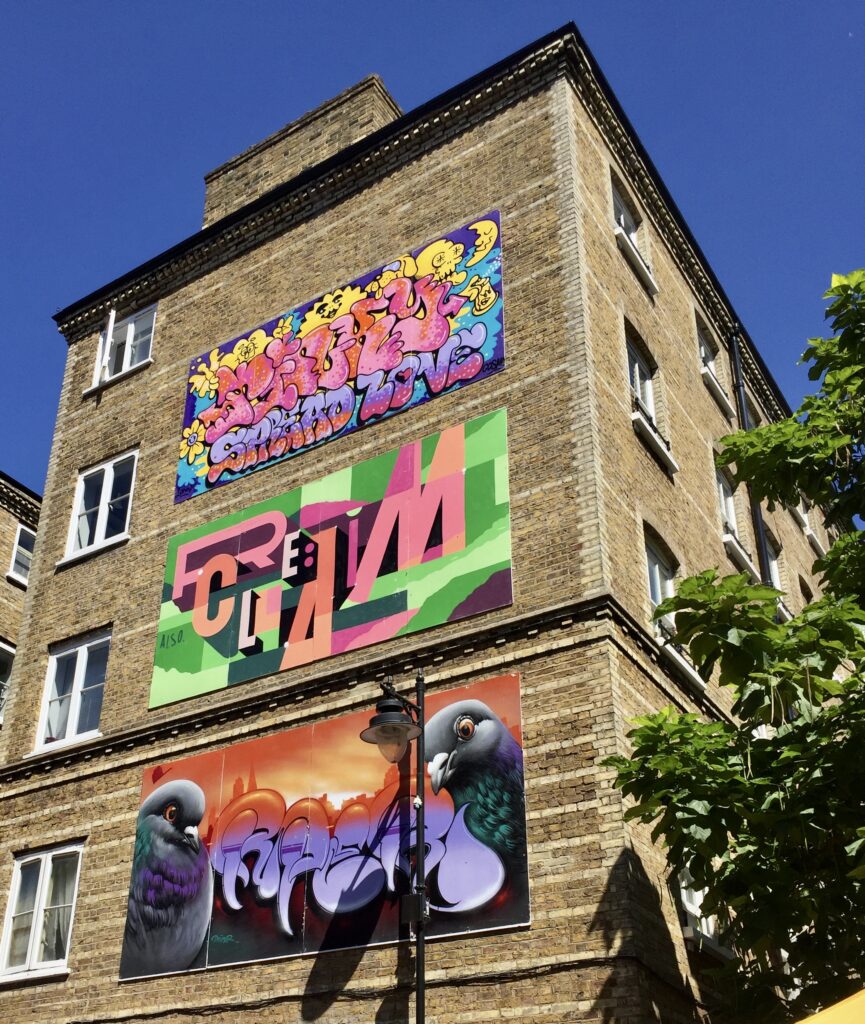 Read more about this year's street party and the creation of the art here.
I don't know the history of these tiles on Roscoe Street …

But they're pretty and fun …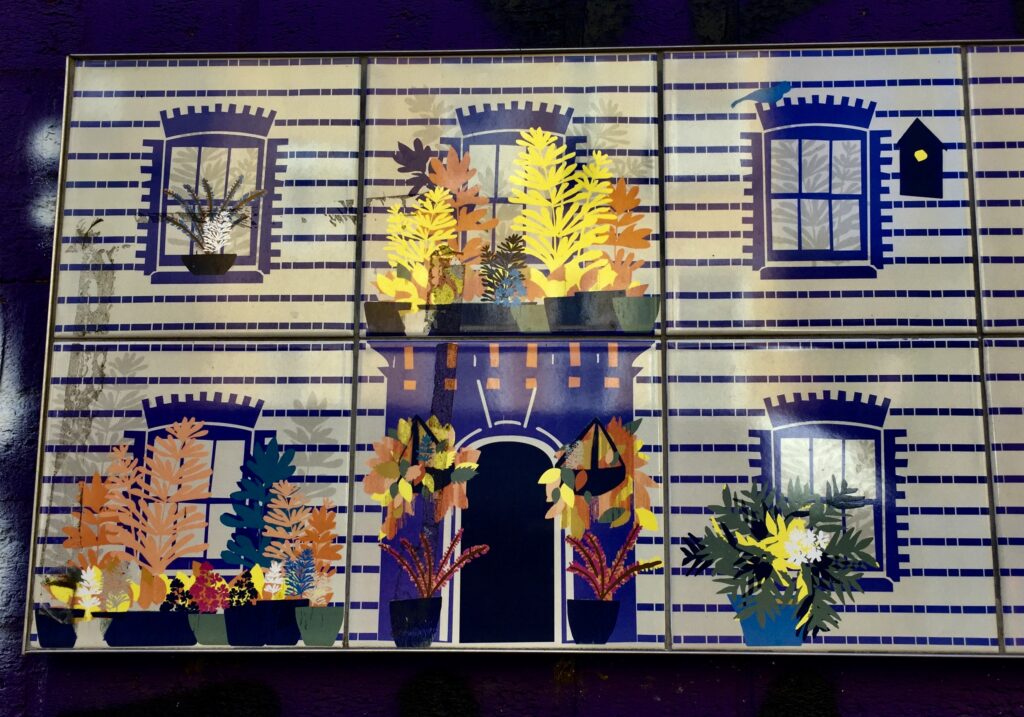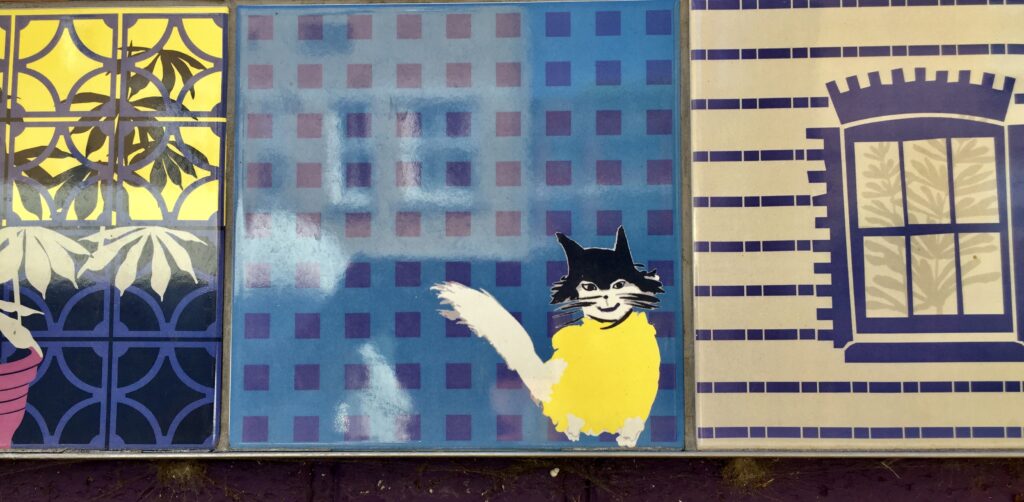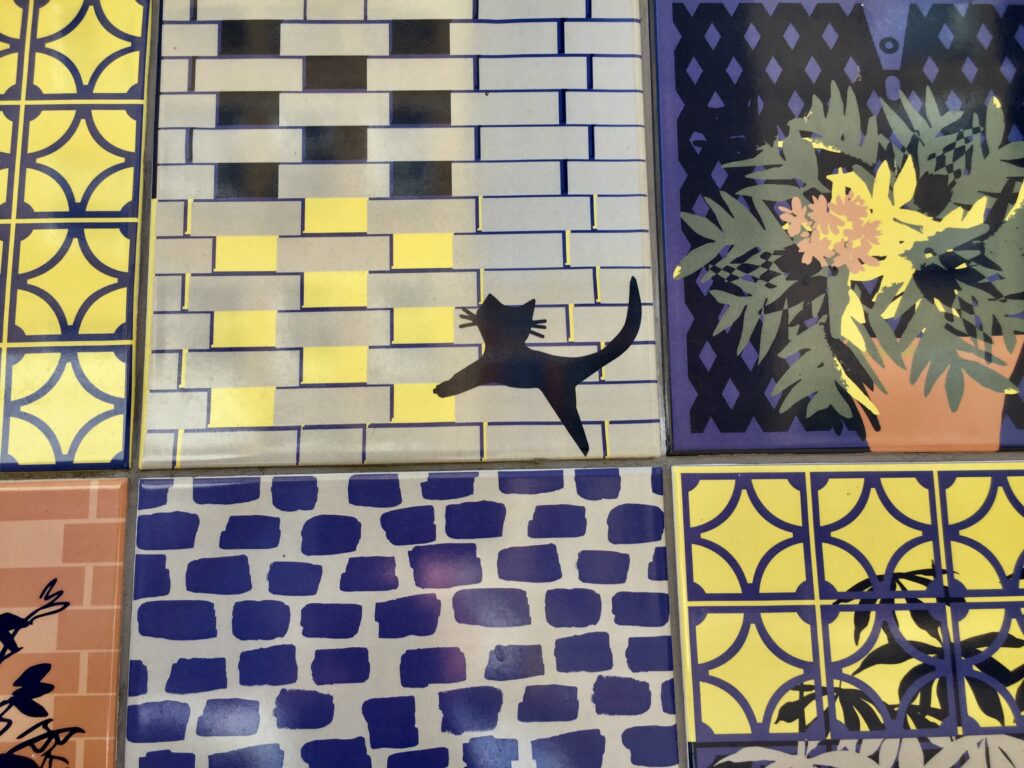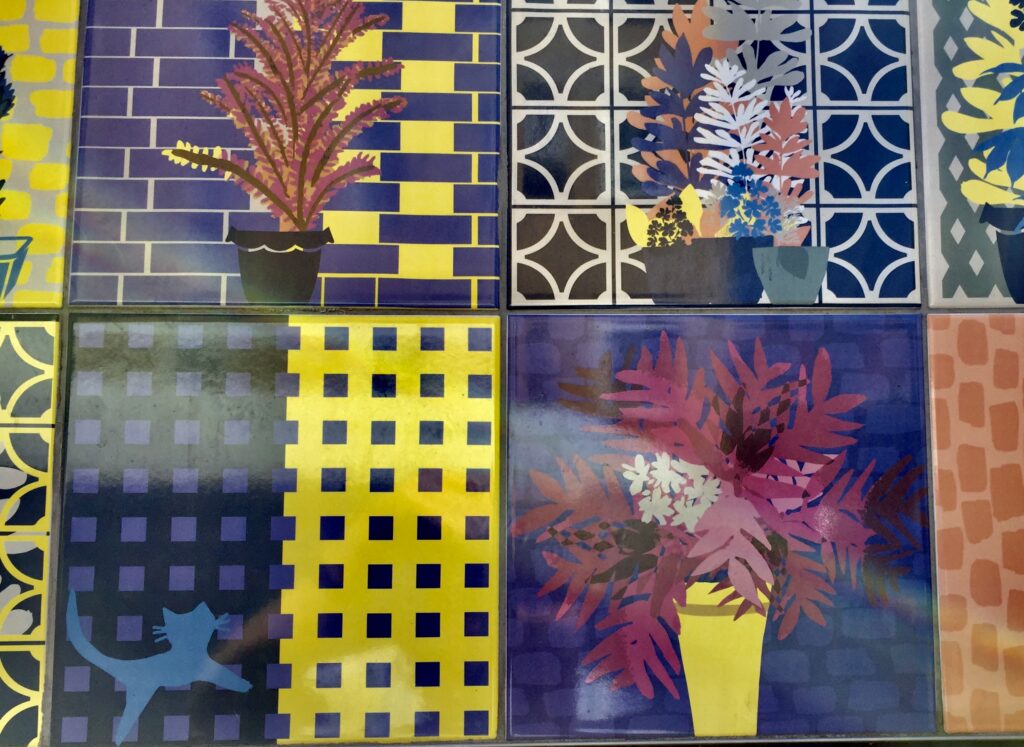 Look out for the sweet heart by Jimmy C …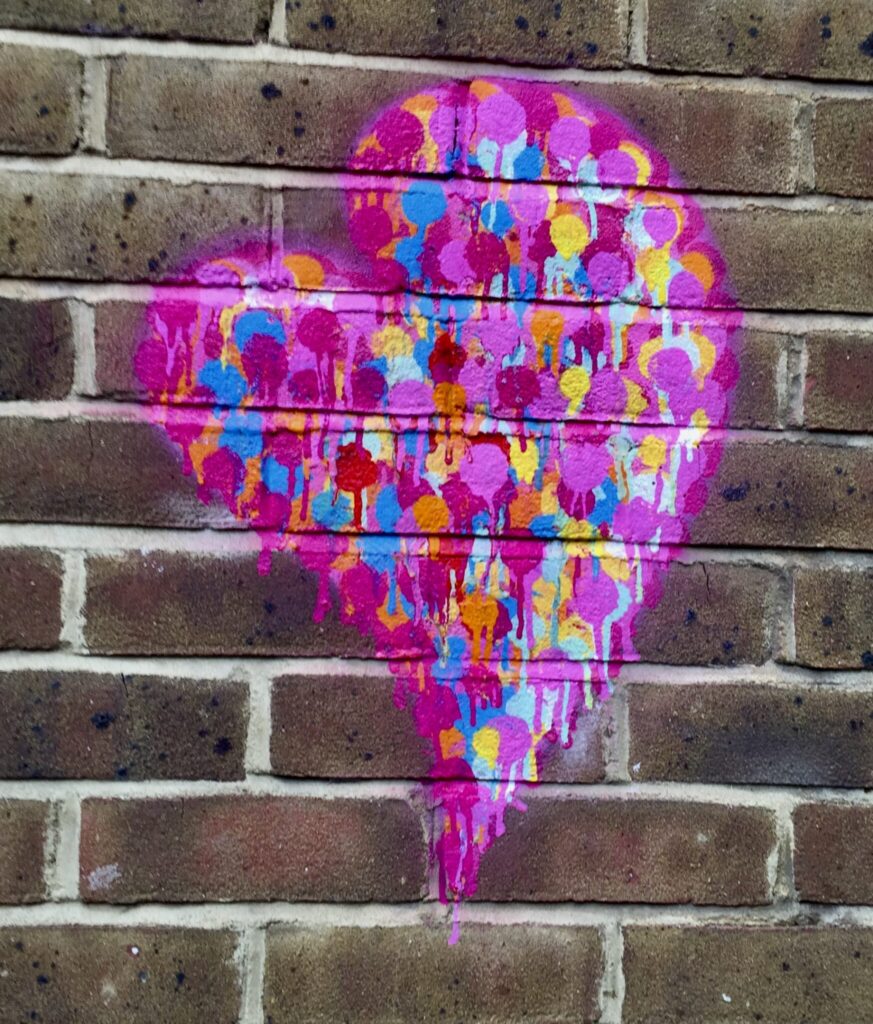 There's a super blog about Whitecross Street and it's history in the London Inheritance series. Here's the link – it's entitled Whitecross Street – Sunday 31st May, 1953.
You can read more about the art in my blog 'True love will find you in the end'.
Incidentally, I was in Belsize Park recently and came across this bonkers bit of crochet work on top of a pillar box. It made me laugh so I thought I'd share it with you here …
If you would like to follow me on Instagram here is the link …