It's not much fun at the moment is it with a virus to worry about. So I thought I would pop in some light-hearted pictures this week and maybe cheer you up a bit.
First up, a brilliant busker collects donations using up-to-date technology …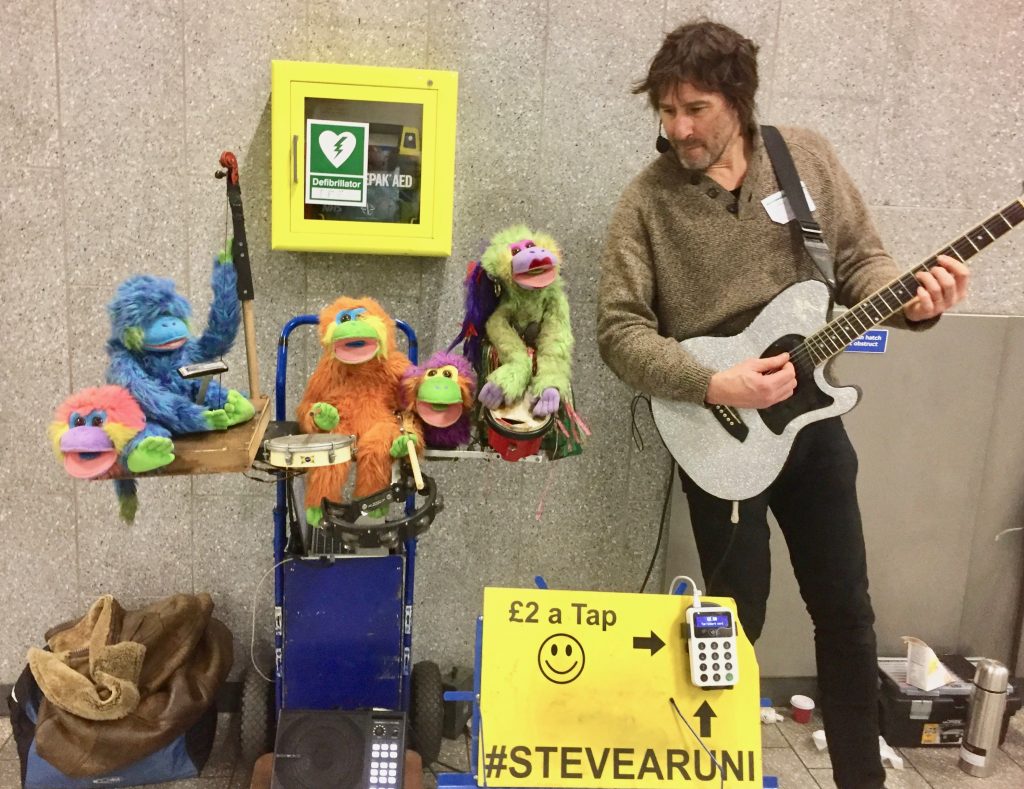 Listen to him and his 'backing singers' by Googling 'Bohemian Rhapsody Steve Aruni on YouTube'. I promise you will enjoy it.
A farmer chases his pigs across the front of The George pub with the Royal Courts of Justice reflected in the window …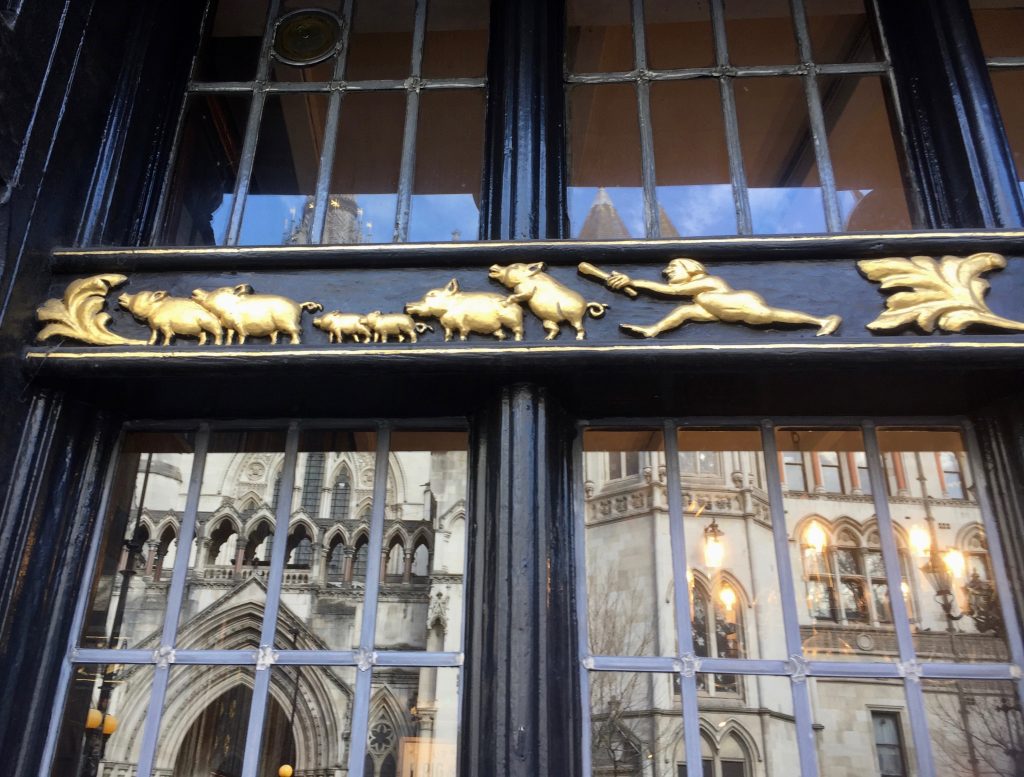 Nearby a monk pours some ale into a jug. I think that's his faithful dog next to him – I sincerely hope it's not a rat …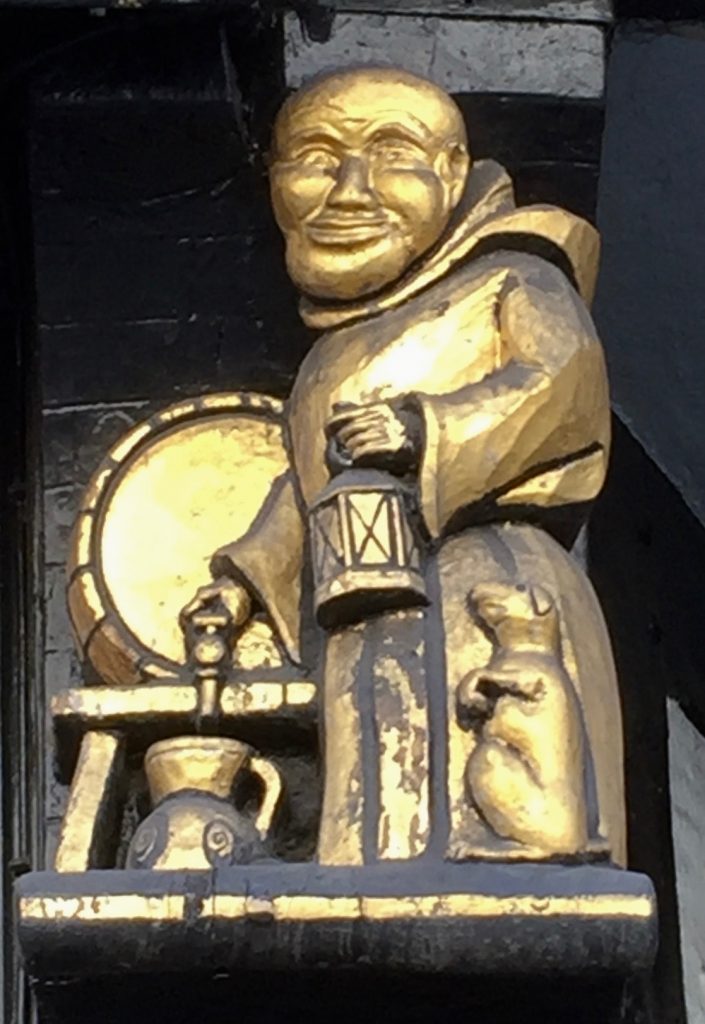 Bidfood vans! I regularly see them delivering around the City and love the edible landscapes portrayed on the sides.
An orange sunrise between the cheese tower blocks …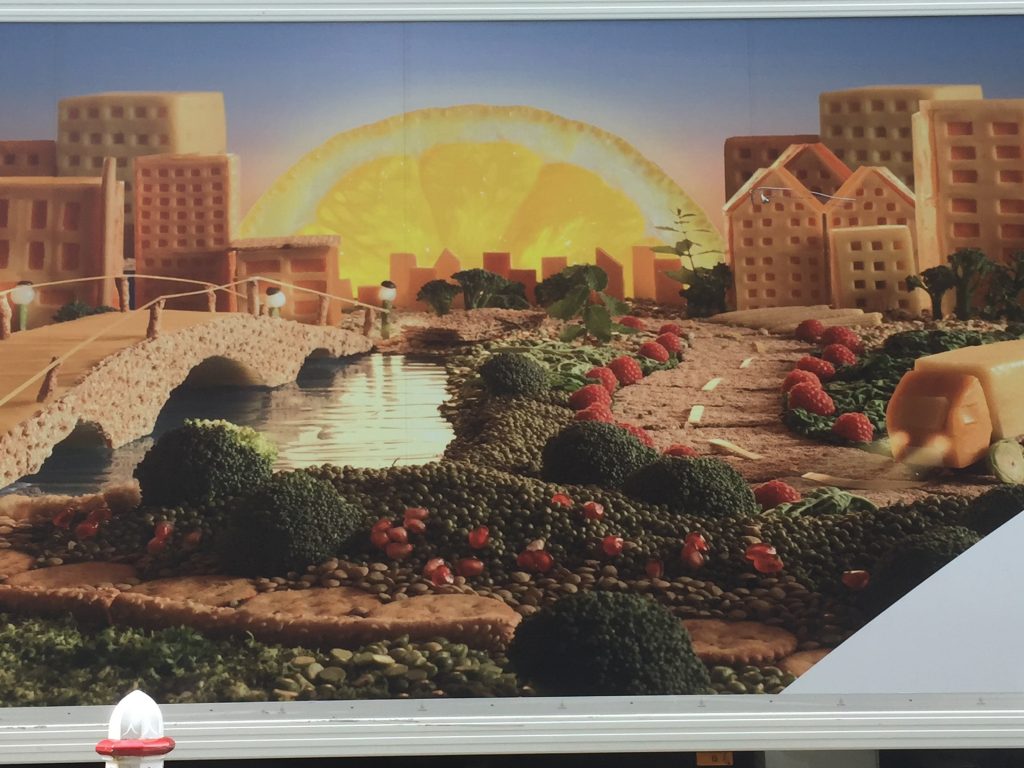 A tranquil lake with bread hills and cauliflower clouds …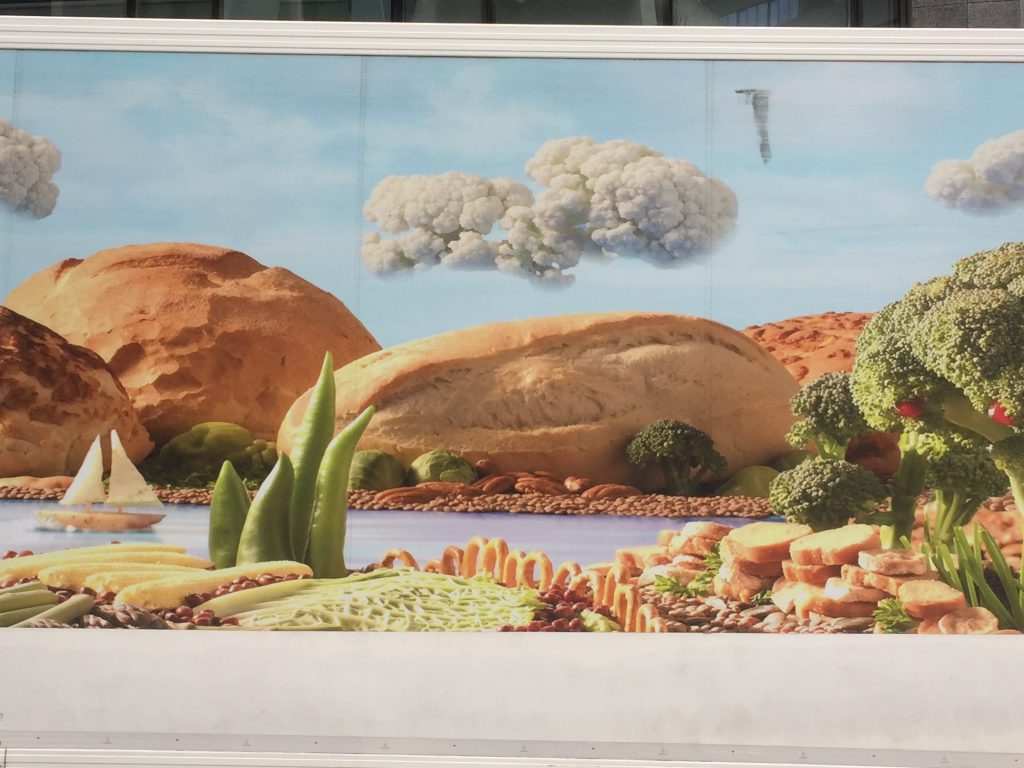 I know it's not a Banksy, but this little flower cheered me up …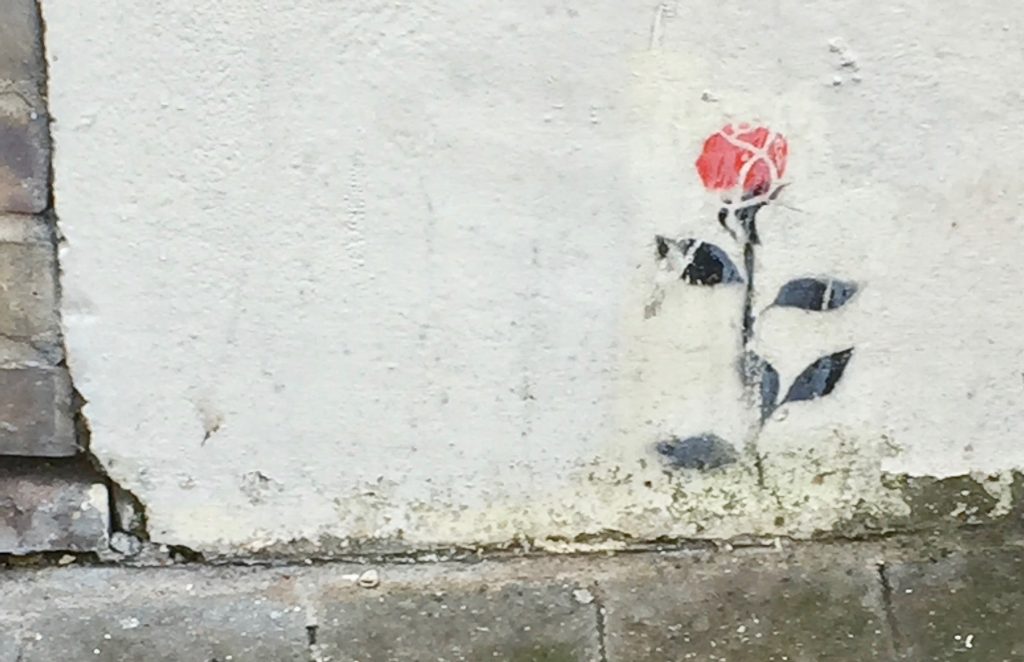 Colourful street art on Rivington Street …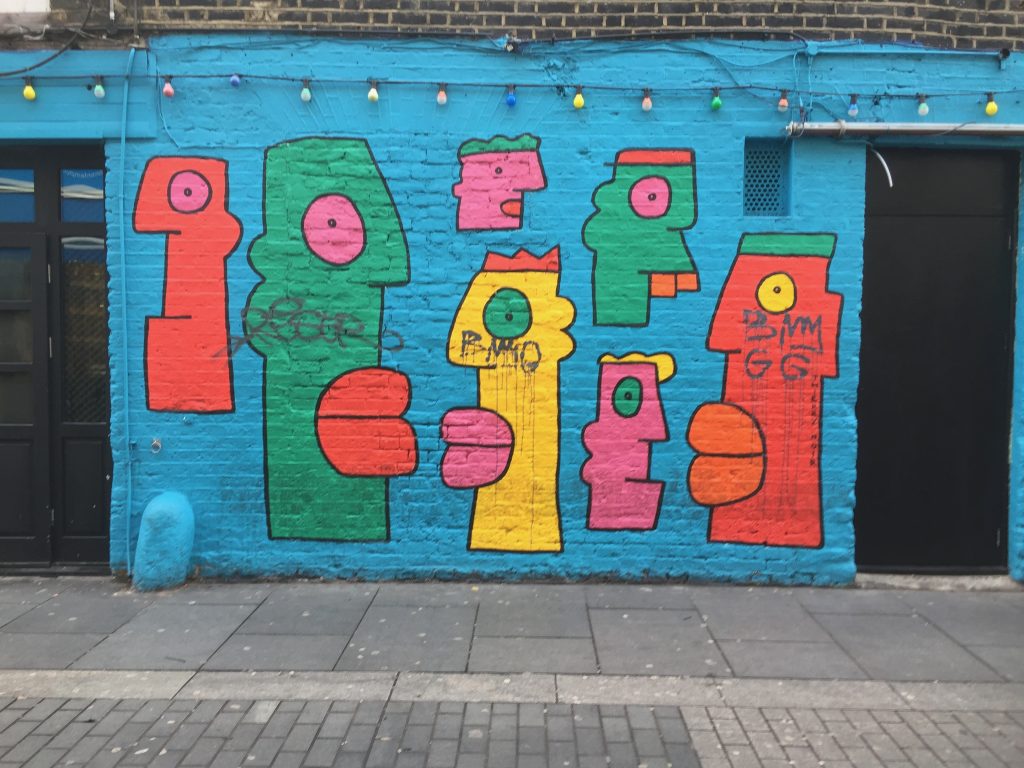 Healthy eating options on Fleet Street …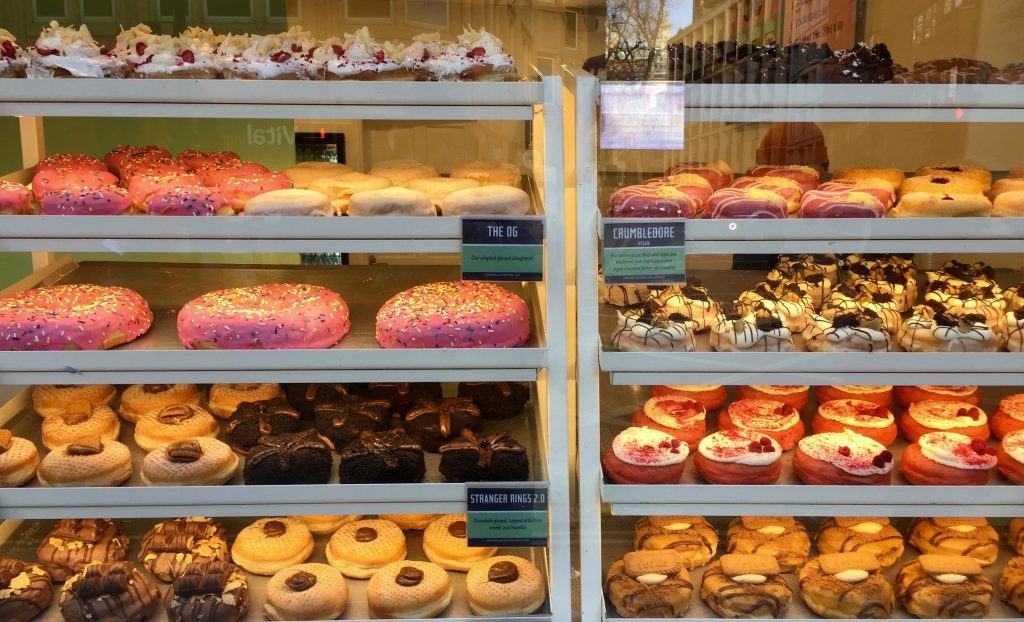 'Let's ADORE and ENDURE each other' on Great Eastern Street …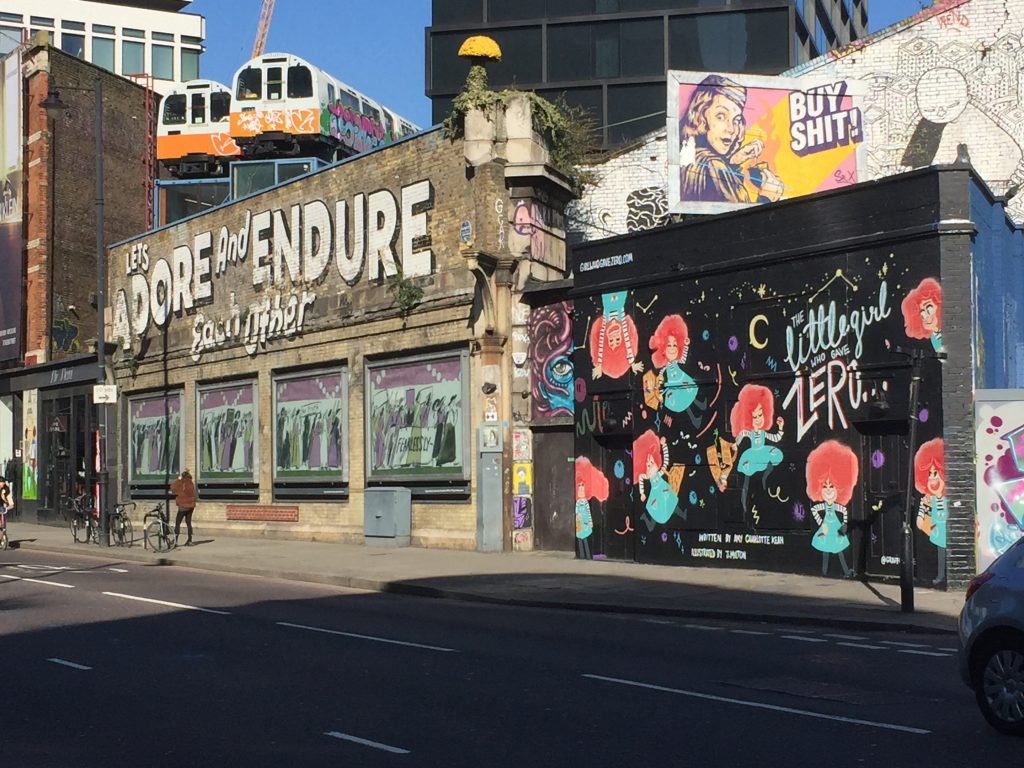 Postman, biplane and pigeon mural next to the Postal Museum …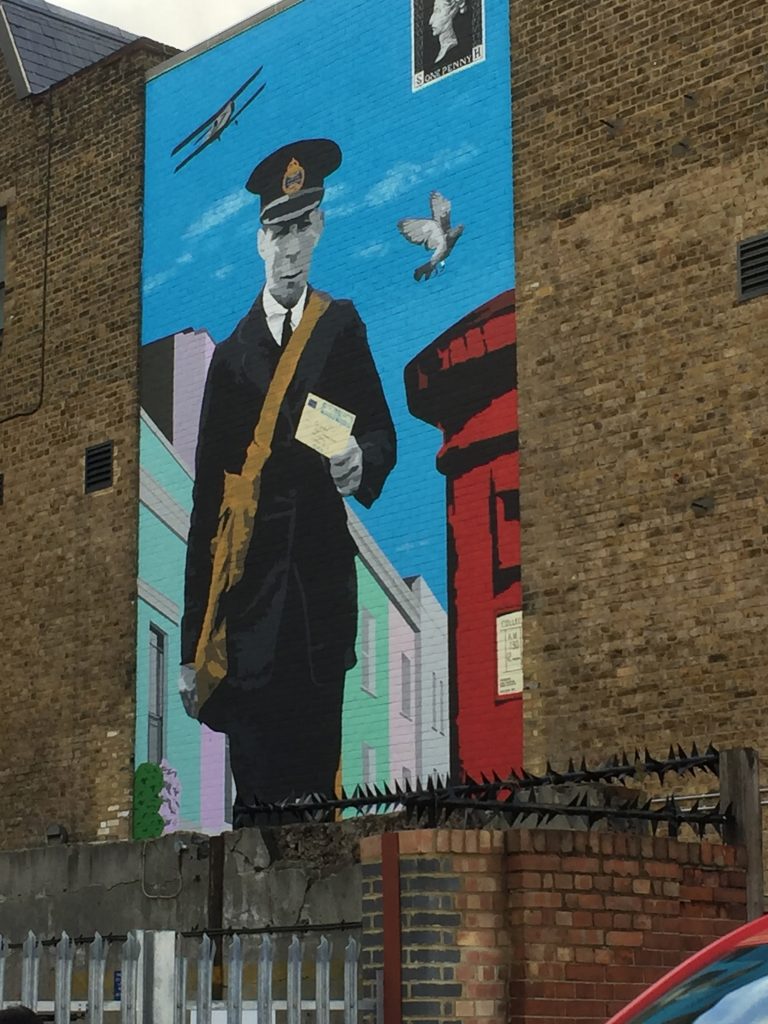 Yes, the pretty guardian angels are still there on their swings opposite St Paul's Underground Station …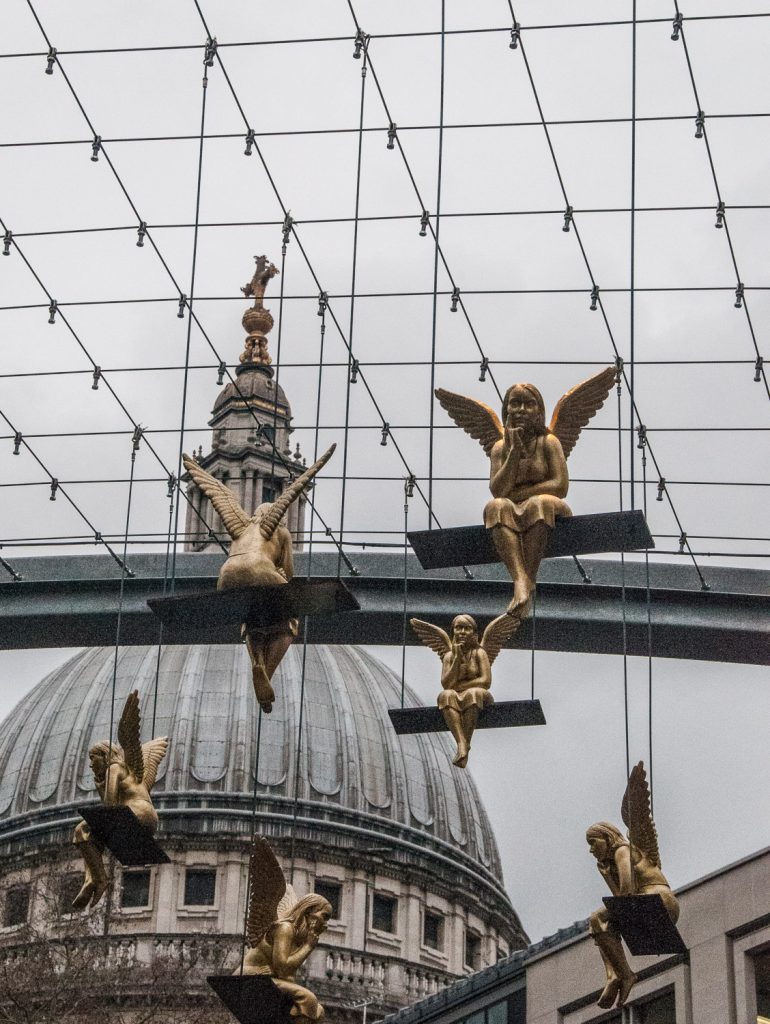 I smiled at this at first …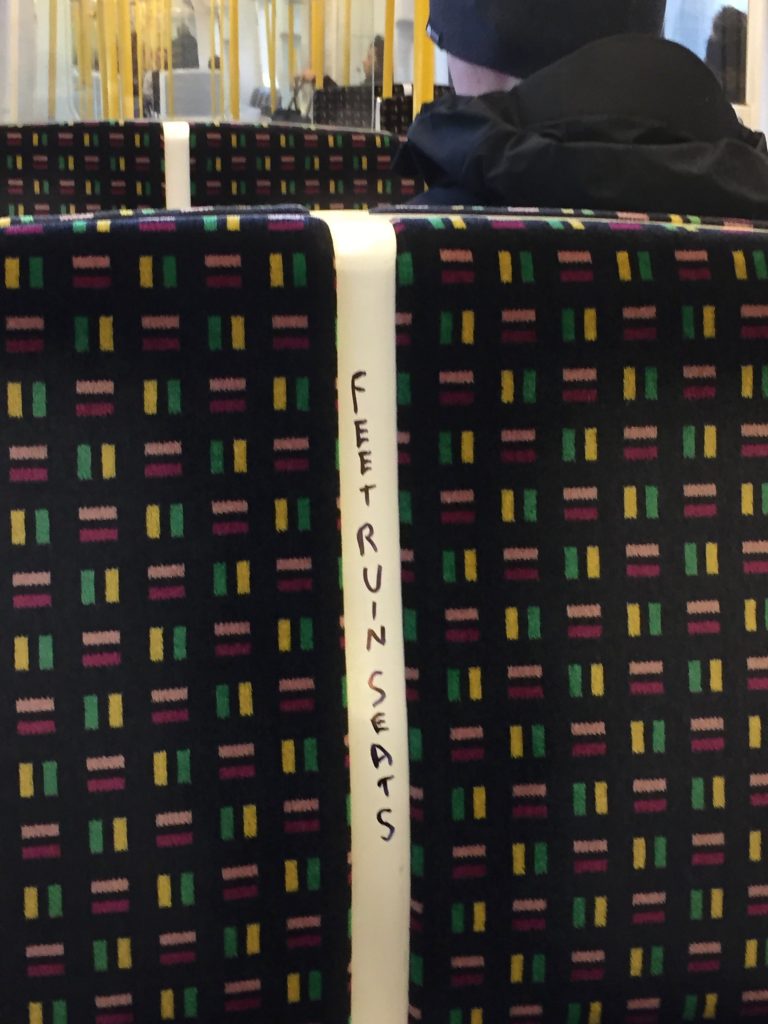 …and then thought: 'Hey, writing on seats isn't good for them either!'
And finally, one of my favourite sculptures, Leaping Hare on Crescent Bell by the late Barry Flanagan on Broadgate Circle …
Remember you can follow me on Instagram :