First of all, some great news! You can now follow me on Instagram at :
www.instagram.com/london_city_gent/
Crossing the road outside St Paul's Underground station I came across the surprising sight of 40 golden angels resting on swings above my head …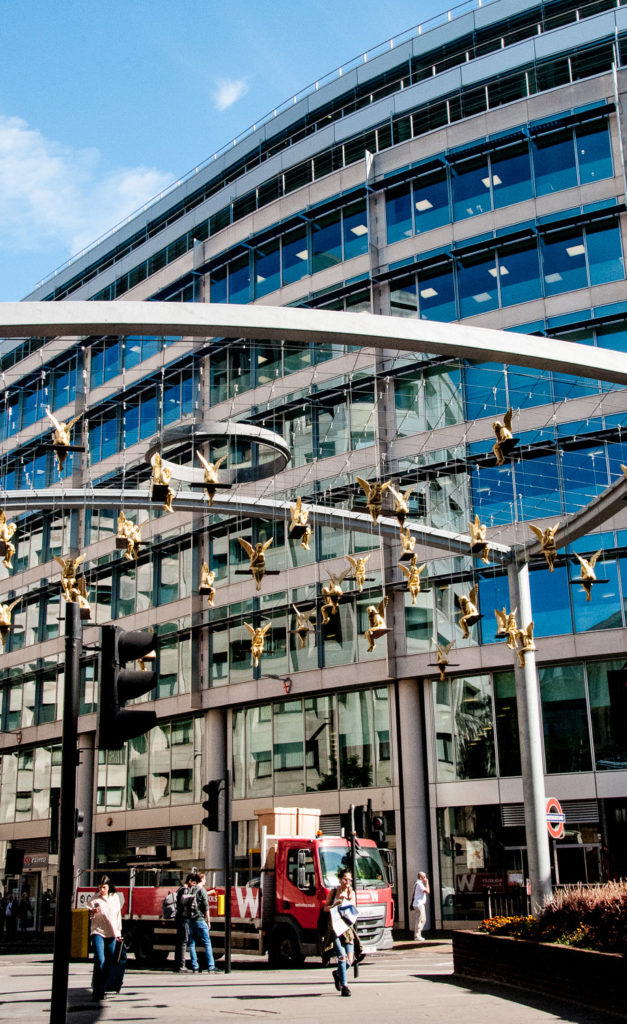 Entitled Lunch Break they are an installation by architects KHBT in collaboration with artist Ottmar Hörl. Intended to create a strong conceptual and visual link to the Cathedral it is, the note nearby tells us, also an emotional and imaginative work that is aiming to make people think and smile. 'After all, in this particular time, guardian angels deserve some rest' …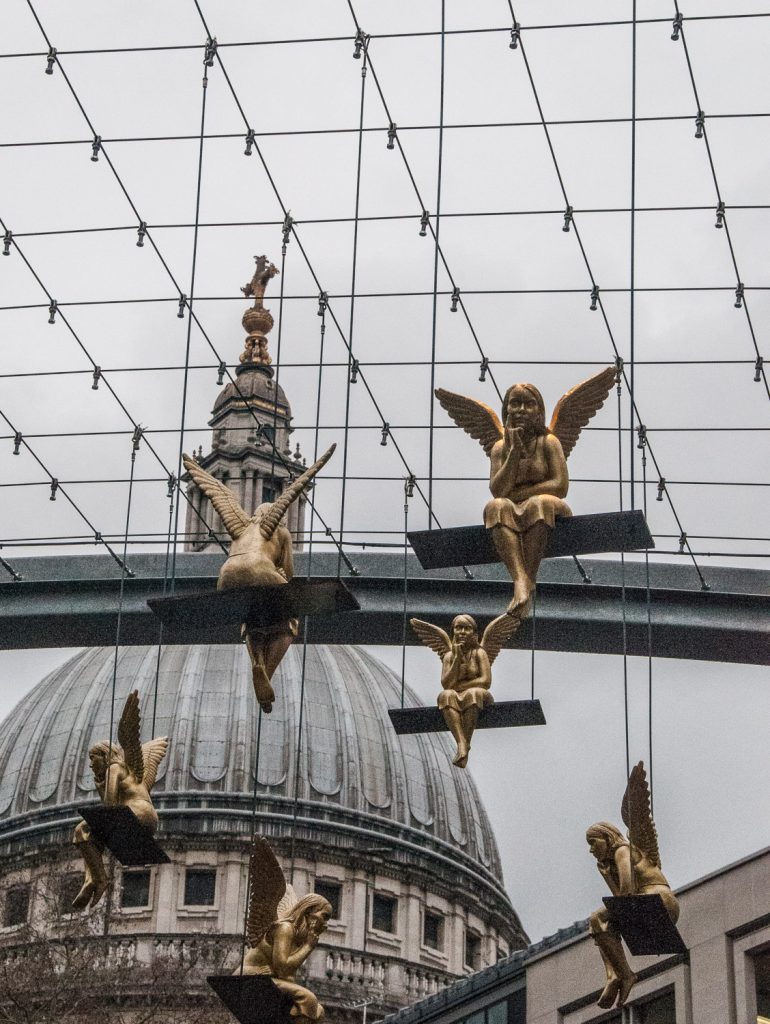 Outside the west front of the Cathedral is the statue commemorating Queen Anne, a Victorian replica of an earlier work that had become weathered and vandalised. The queen is surrounded by four allegorical figures and this one represents America …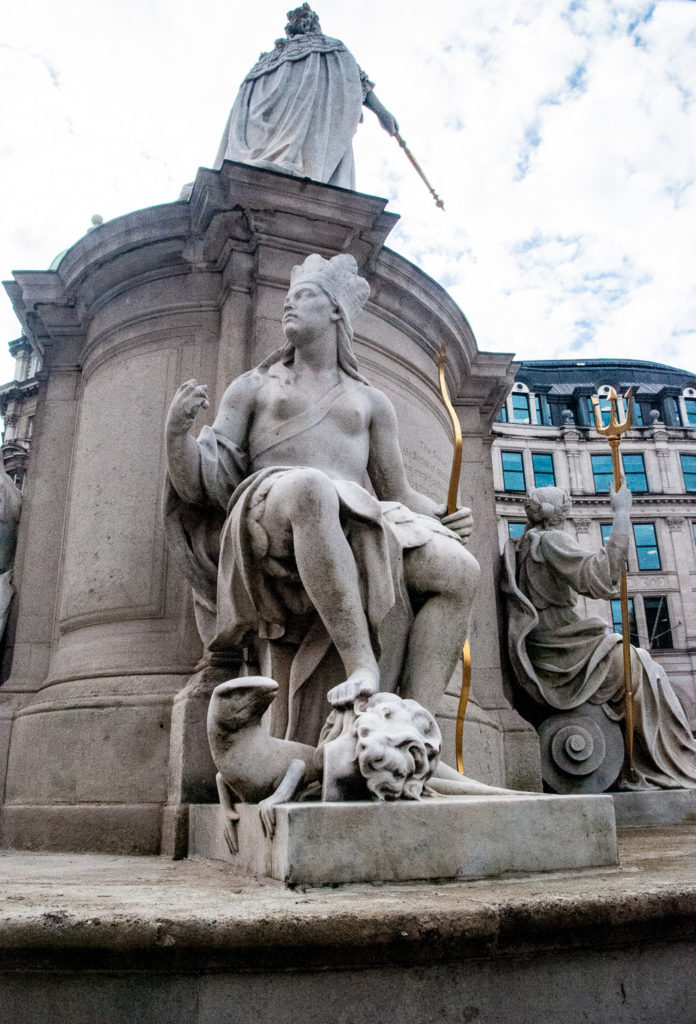 She wears a feathered head-dress and skirt whilst her left hand grasps a metal bow. Her right hand may once have held an arrow.
What fascinated me, however, is the creature by her feet which resembles a rather angry Kermit the frog (alongside the severed head of a European) …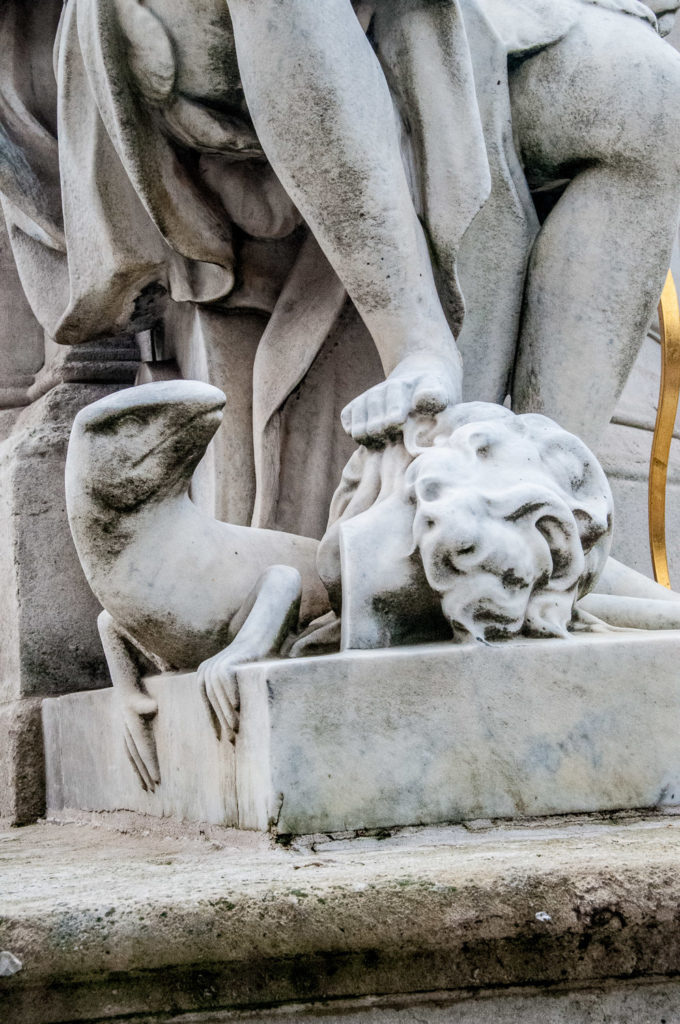 In 1712, this is what the original sculptor Francis Bird imagined an alligator would look like. A contemporary description of the statue states …
There is an allegator creeping from beneath her feet; being an animal very common in some parts of America which lives on land and in the water.
In the Diamond Jubilee Gardens close by is this work, The Young Lovers, by Georg Ehrlich (1897-1966). The Cathedral gives it a dramatic backdrop …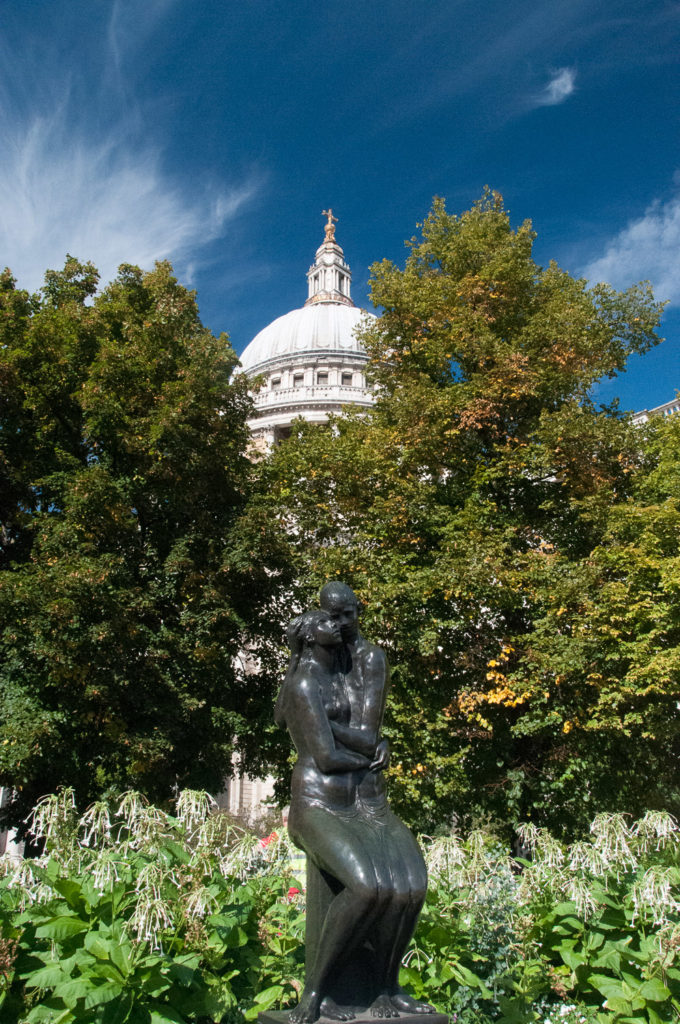 Ehrlich was a Austrian sculptor who was born and studied in Vienna. During the First World War he served in the Austrian Army and in 1930 he married the artist Bettina Bauer. After the rise of the Nazis, Ehrlich decided that it was too dangerous for them to be in Austria since they were both Jewish and they moved to London. He became a British citizen in 1947 and was elected an Associate of the Royal Academy in 1962.
Since the weather was so nice, I took the opportunity to capture this profile of the one-time Dean of St Paul's John Donne …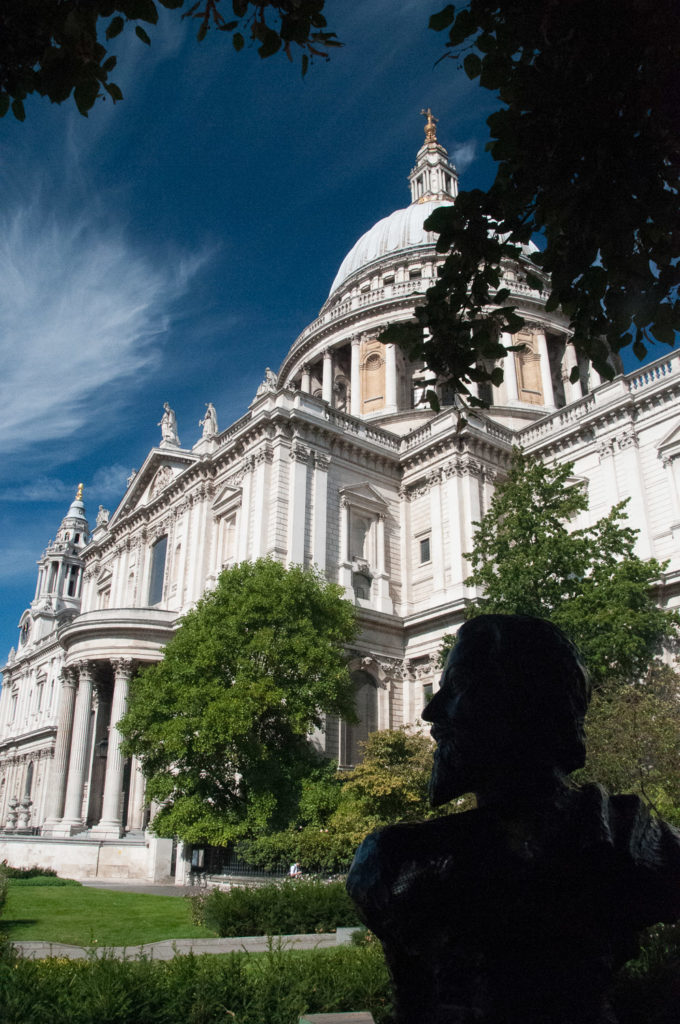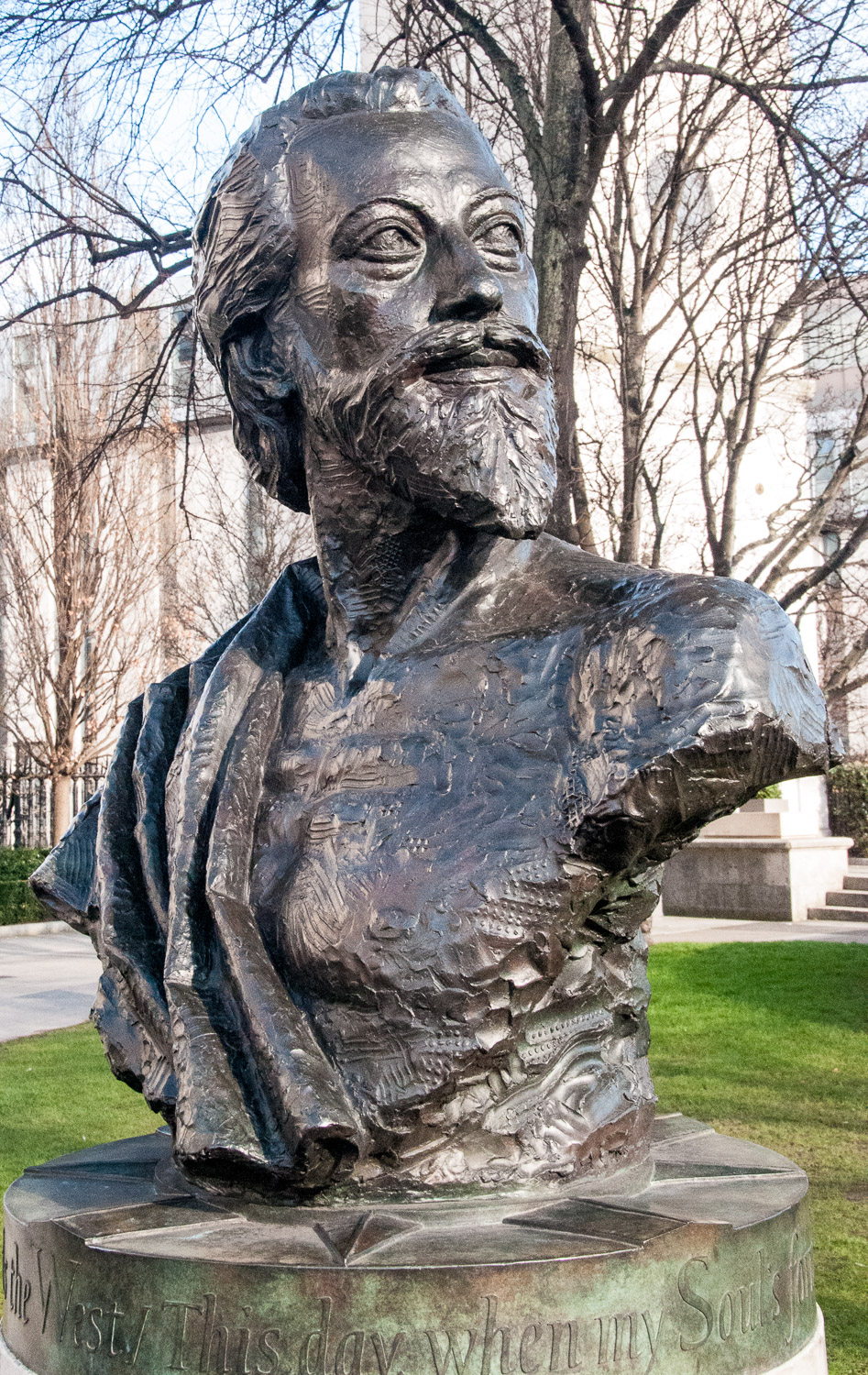 I have written about Donne before and you can access the blog here.
His bust points almost due west but shows him turning to the east towards his birthplace on Bread Street. The directions of the compass were important to Donne in his metaphysical work: east is the Rising Sun, the Holy Land and Christ, while west is the place of decline and death. Underneath the bust are inscribed words from his poem Good Friday – Riding Westward :
Hence is't that I am carried towards the west, This day when my soul's form bends to the east
The most familiar quotation from Donne comes from his Meditation XVII – Devotions upon Emergent Occasions published in 1624:
No man is an island, entire of itself; every man is a piece of the continent, a part of the main … and therefore never send to know for whom the bell tolls, it tolls for thee.
I really like this work by Paul Mount (1922-2009), also to be found in the gardens …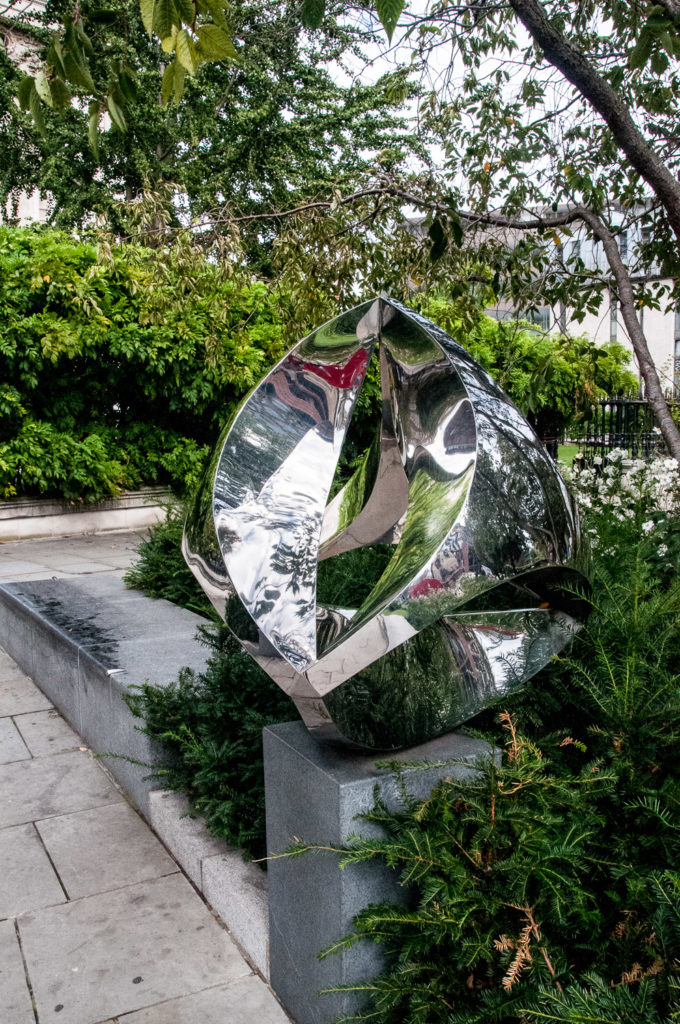 Mount was one of the last British artists whose careers were interrupted by the Second World War. A lifelong pacifist, he served in the Friends Ambulance Unit in North Africa and then France, where he stayed on after the end of the war to do relief work. Once free to work again, artists like him never really lost their sense of a world to be made anew through art. For Mount, sculpture expressed an essential human dignity. He observed …
The way that two shapes relate is as important as the way two people relate.
There is a nice obituary notice about him and his fascinating life in The Guardian which you can access here.
And finally, every time I walk past St Paul's I am struck by the beauty of the stone carving, take this example …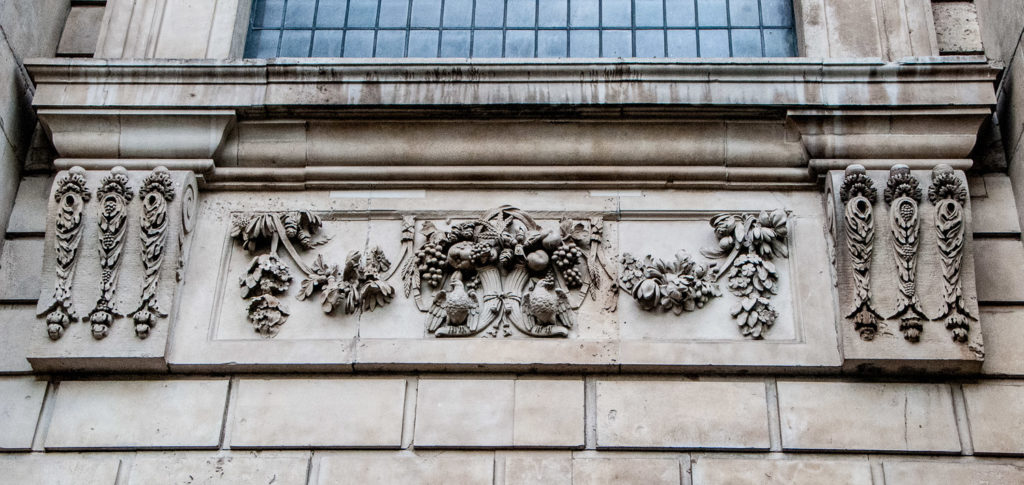 Or this abundance of cherubs …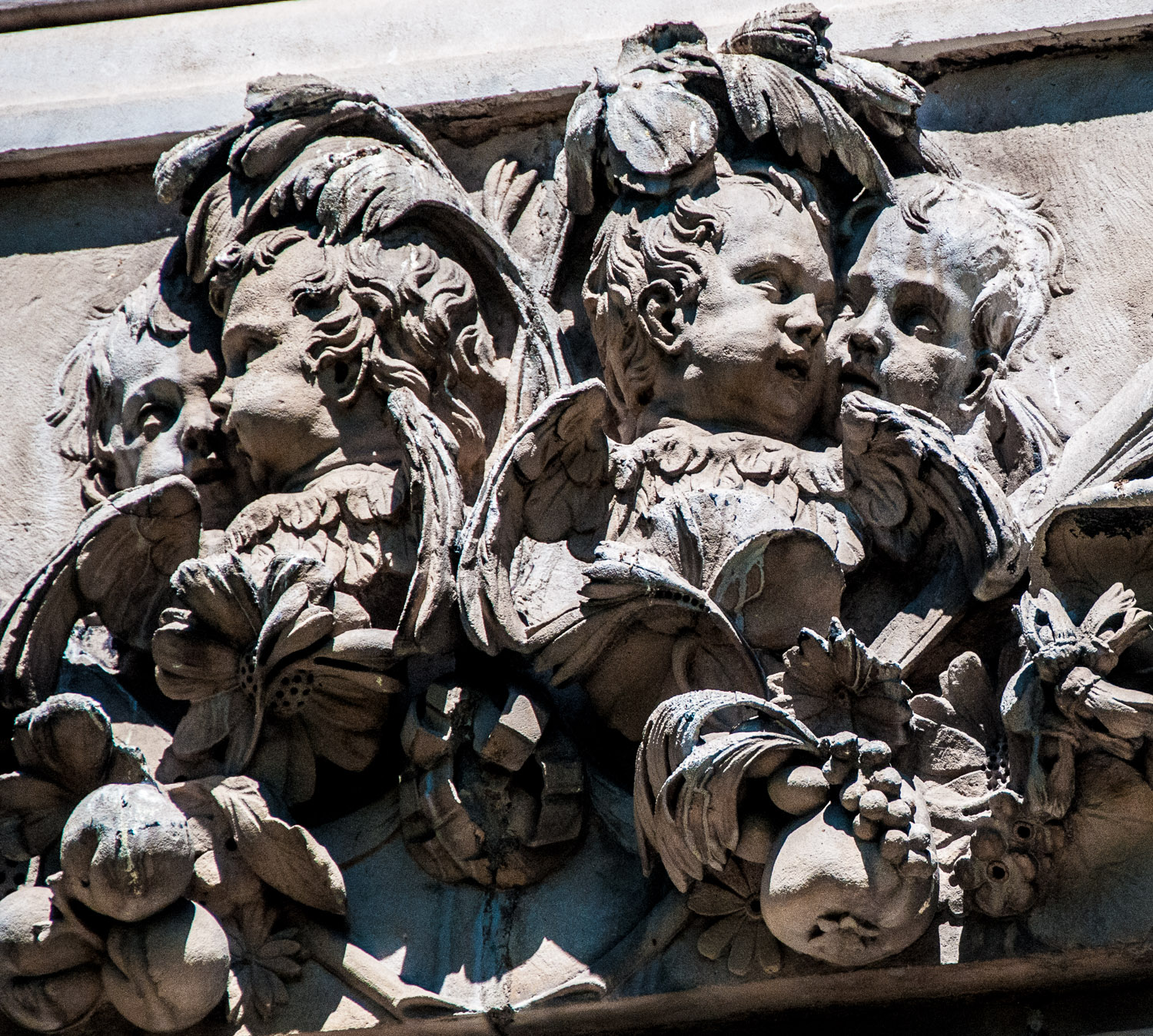 And this meticulous carving around the Dean's Door …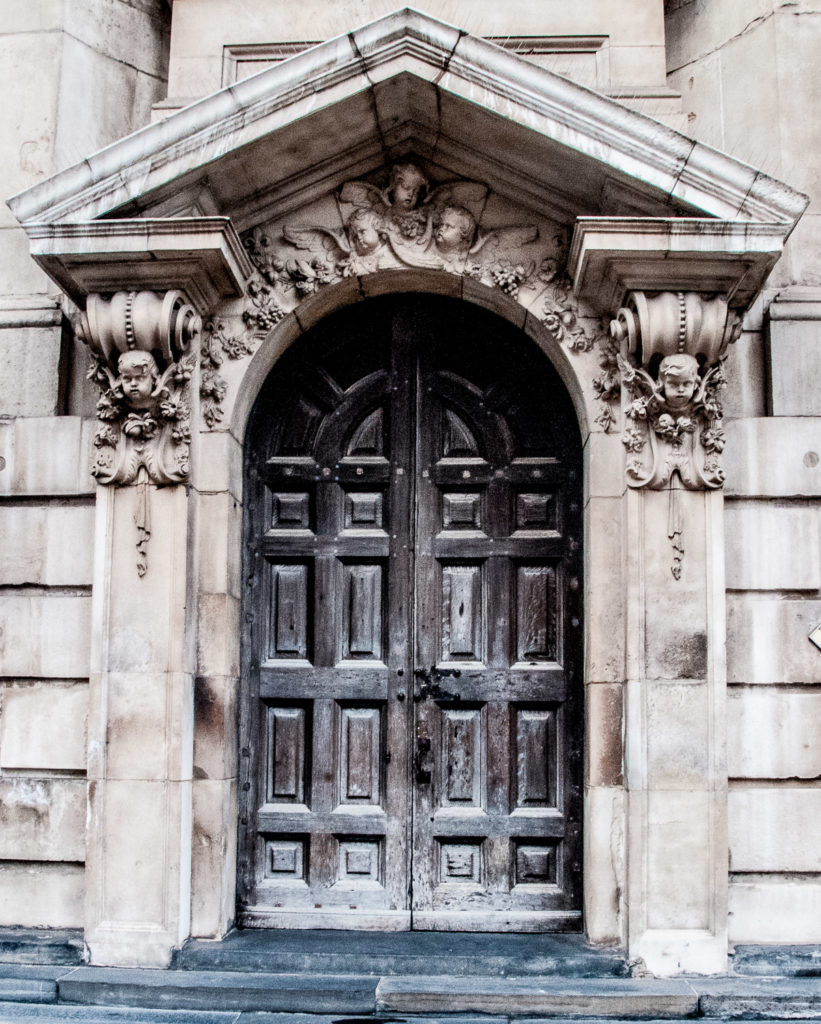 Christopher Wren paid the sculptor, William Kempster, an additional £20 for the excellence of his work.
As memories of wartime fade, these shrapnel marks from a nearby bomb blast serve to remind us of how close the Cathedral came to destruction …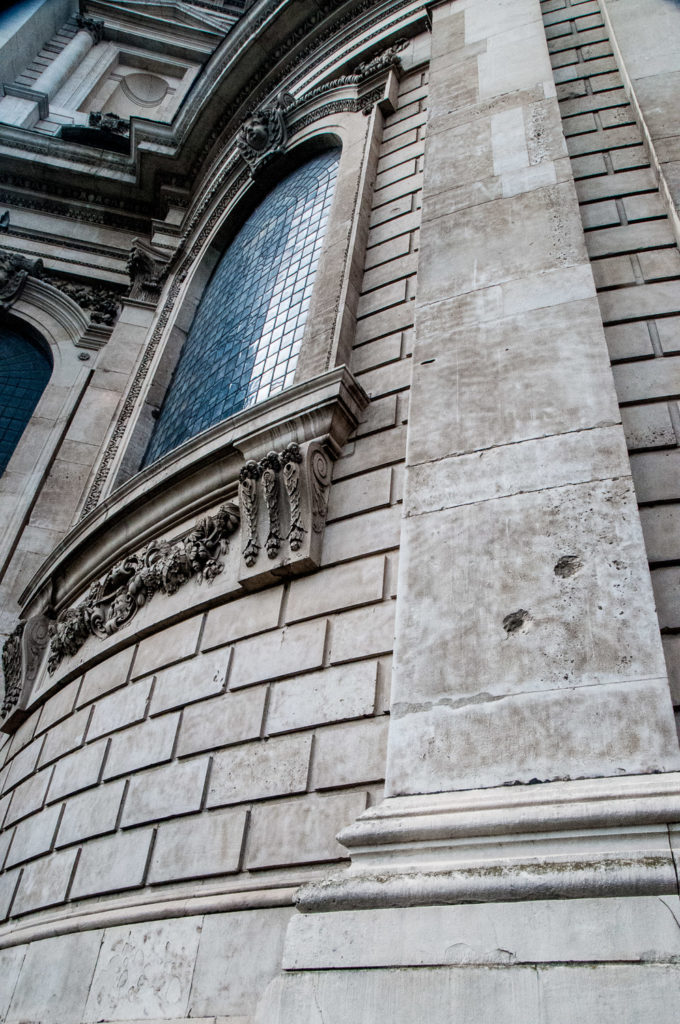 A number of other City buildings bear scars from World War bombing and you can read about them here.
Don't forget to find me on Instagram: www.instagram.com/london_city_gent/