I set up my Instagram account because I found I was taking more pictures outside the City and also because some City images didn't fit into any neat category. You will find details of how to follow me at the end of the blog. Some of the other pictures here I just took for fun.
I hope you enjoy them – I'll start with evidence as to how the local animals are practicing social distancing …

I love ducks. These two were fast asleep on the Barbican Highwalk in the early morning …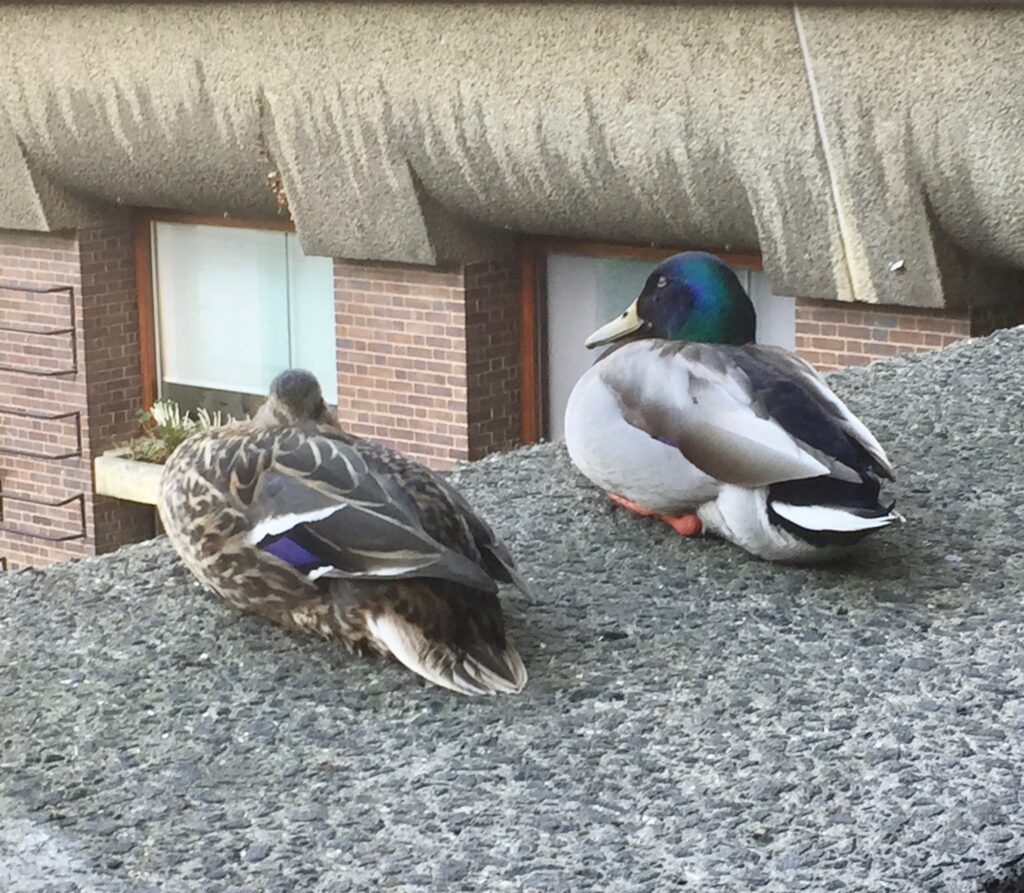 Still there later on (I didn't wake them up). They are completely relaxed about having their picture taken and obviously like to strike a pose …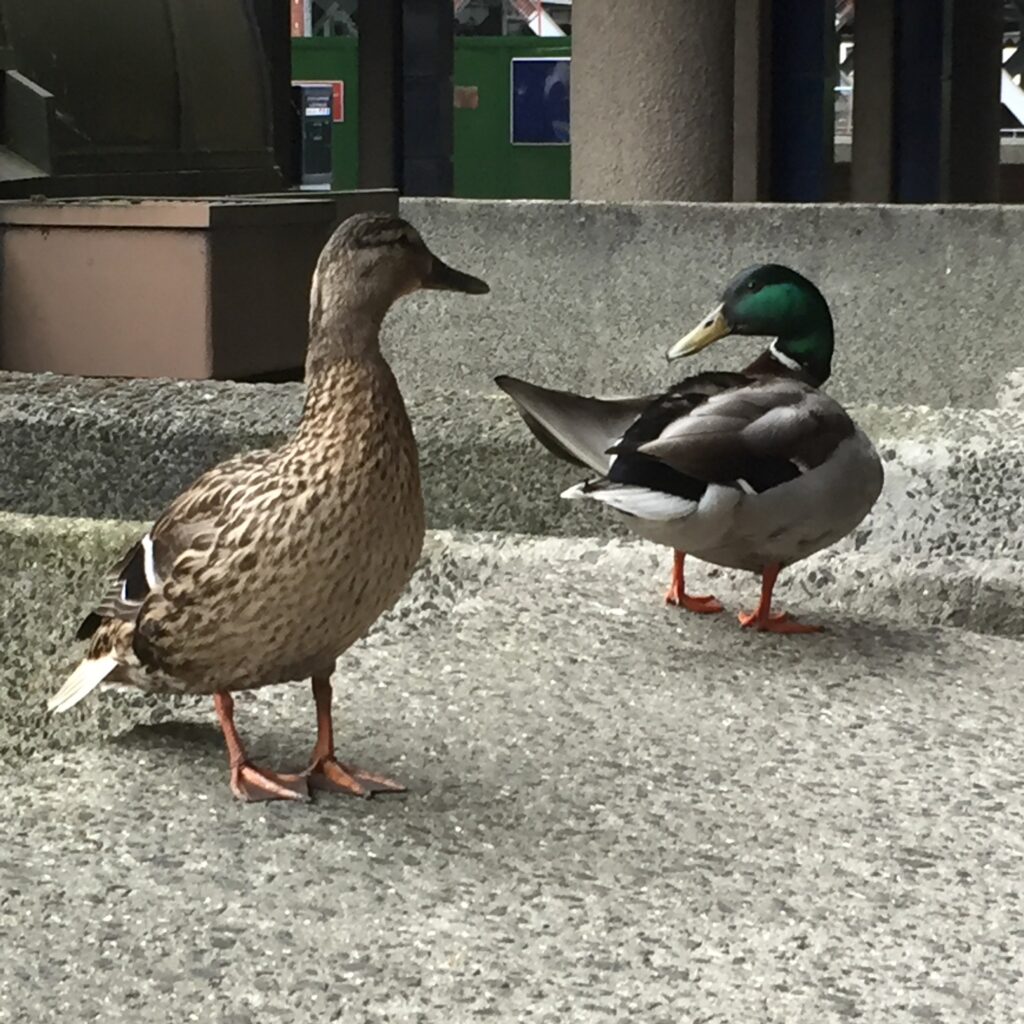 Now that people have deserted the City so have the seagulls. This is good news for the little ducklings who often provided the gulls (and the visiting heron) with a tasty snack. There are quite a few families now growing up quickly …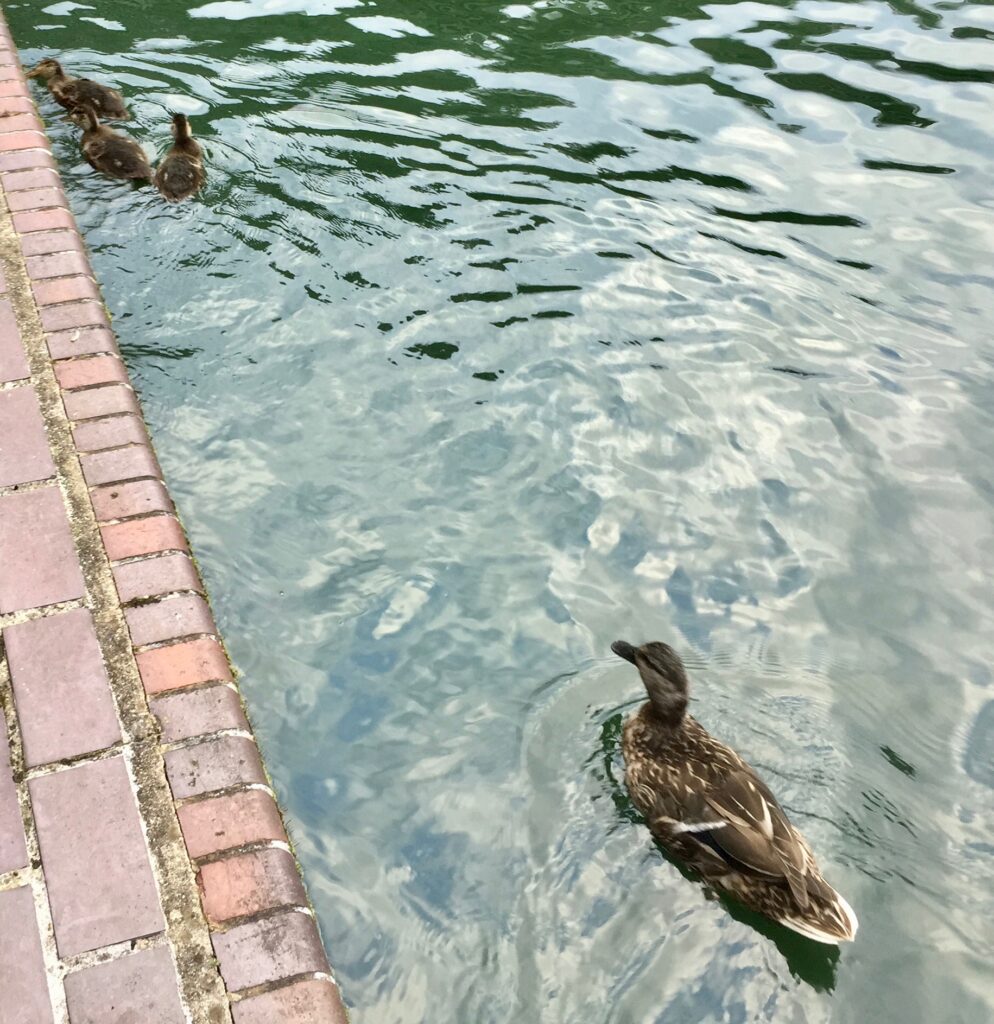 Another bird, a moody parrot near Whitecross Street …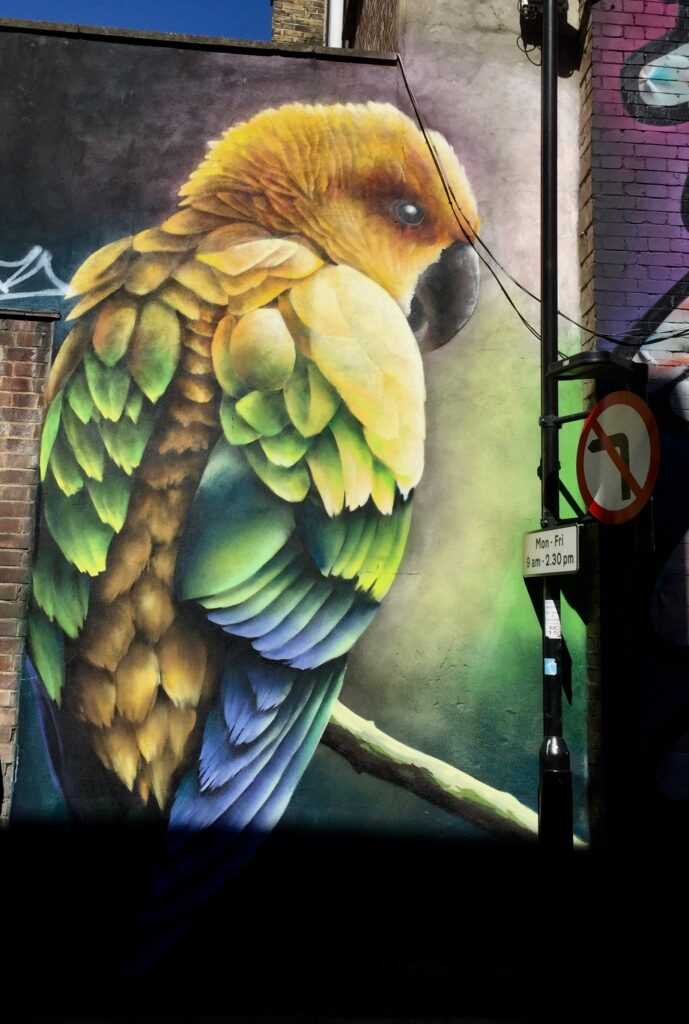 I managed to snatch this picture of the Red Arrows flypast accompanied by their French equivalent the Patrouille de France (PAF). They took to the skies on June 18th to mark the 80th anniversary of a famous wartime speech by General Charles de Gaulle …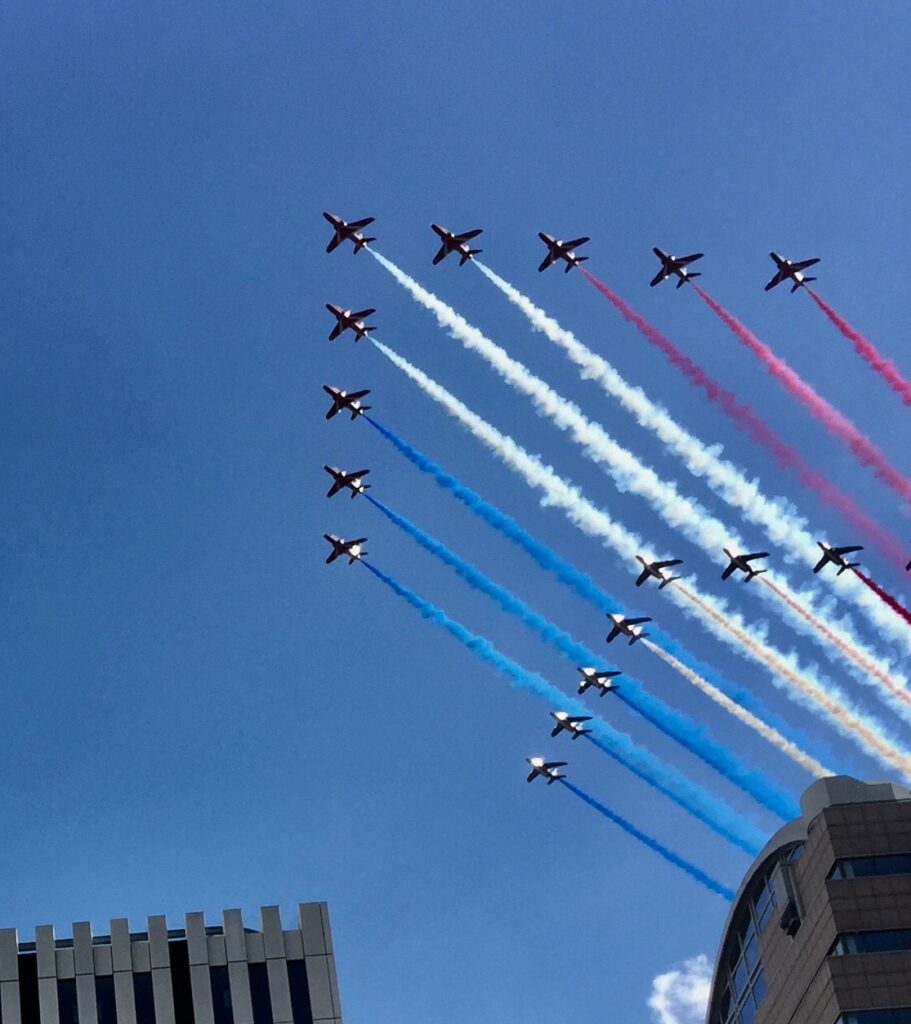 Still on an aviation theme, every now and then a Chinook helicopter practices landing in the Honourable Artillery Company's field just off Moorgate. The noise sounds like you are in a Vietnam War movie …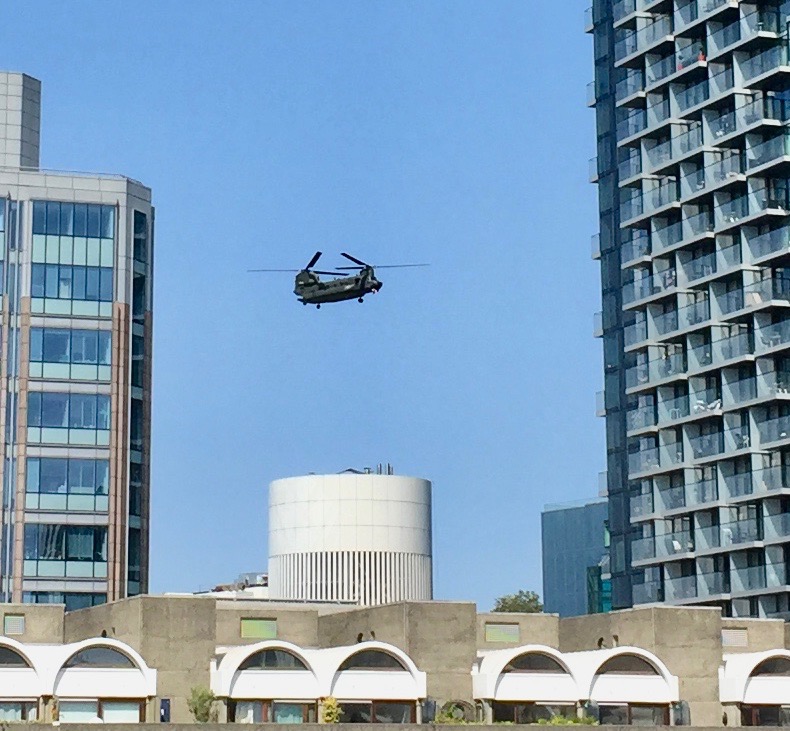 What about this enigmatic message on an optician's window on London Wall …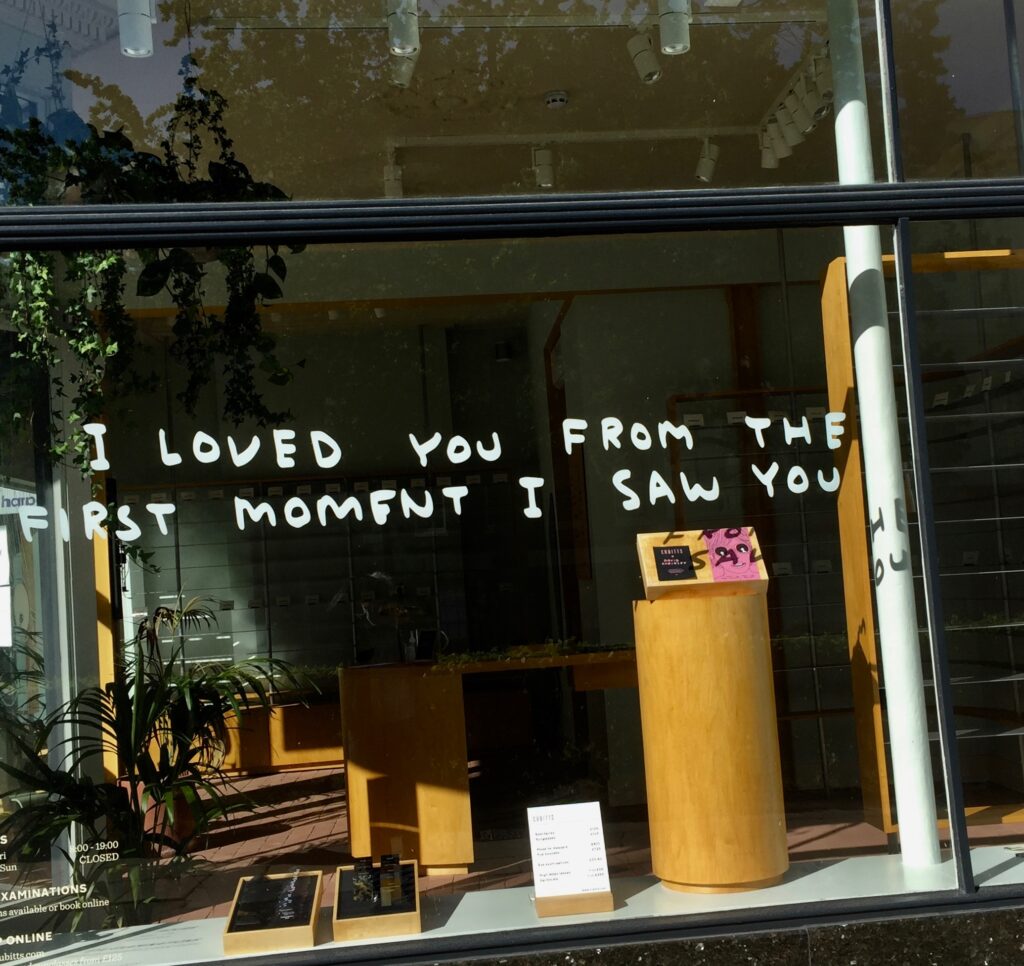 On the other hand, I thought these models in an Eastcheap shop looked really creepy …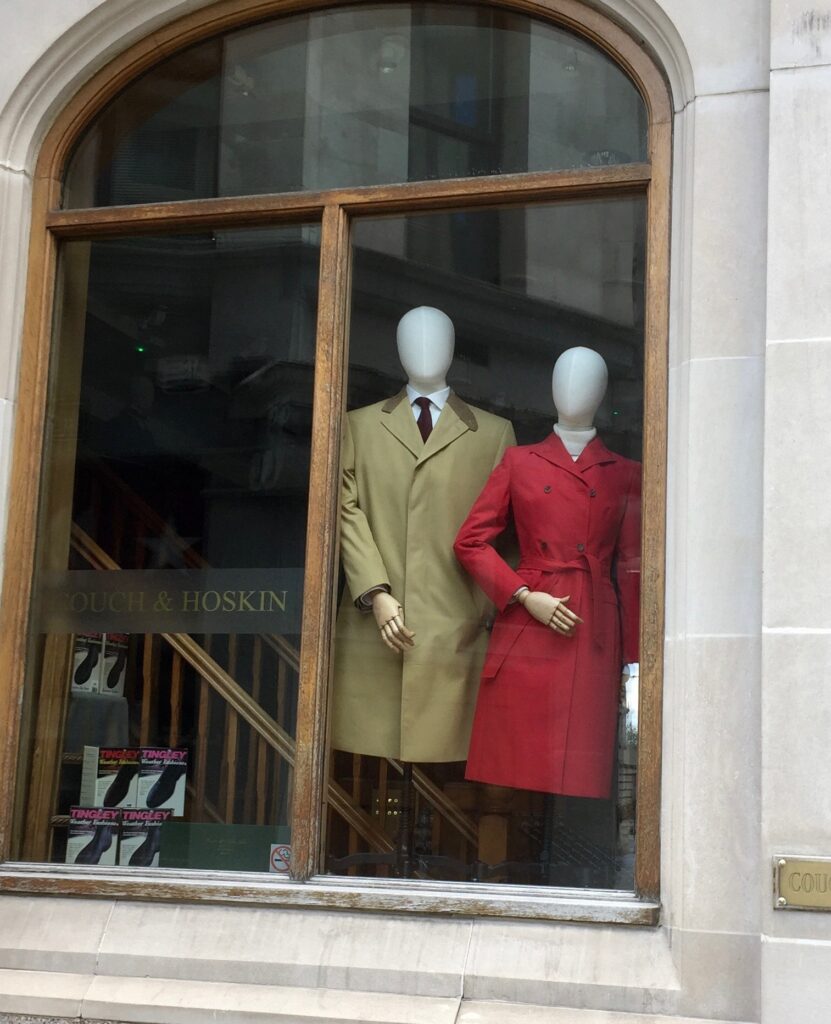 Like creatures out of a Doctor Who episode.
I suppose these bony teaching aids glimpsed through a Bart's Hospital window are also a bit disturbing …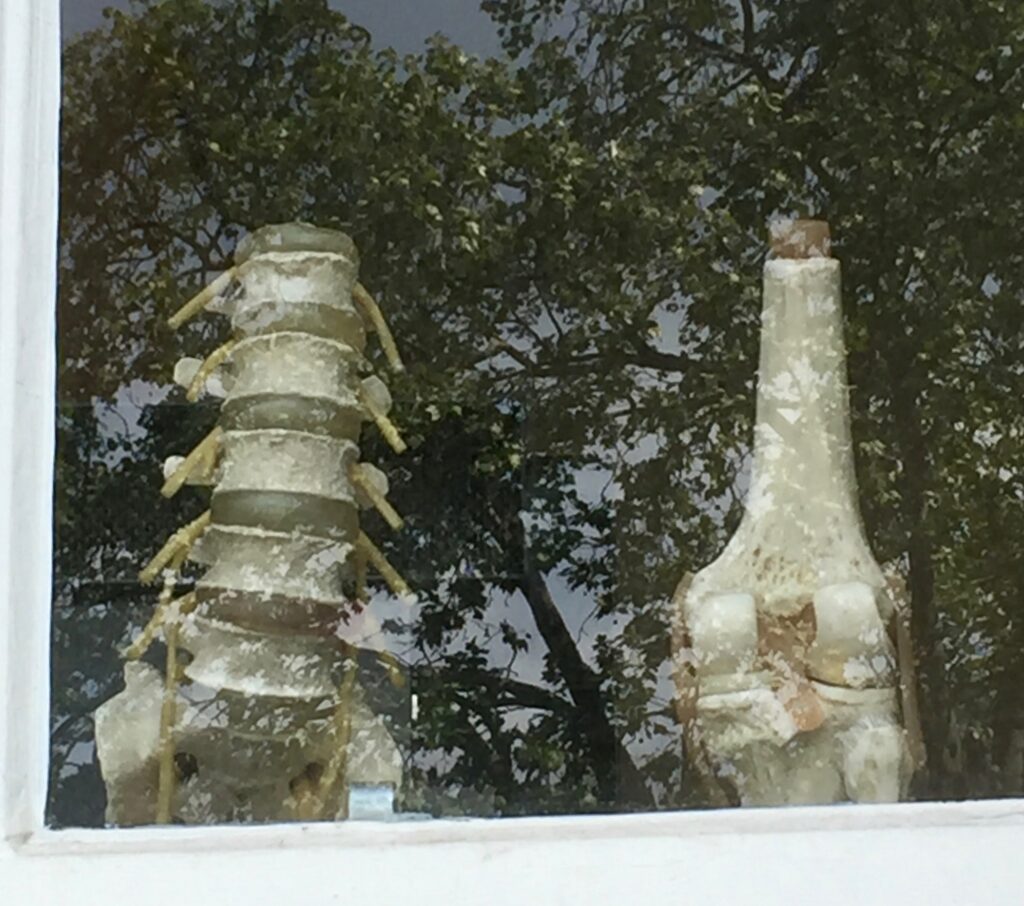 High spot of the easing of lockdown – getting a haircut …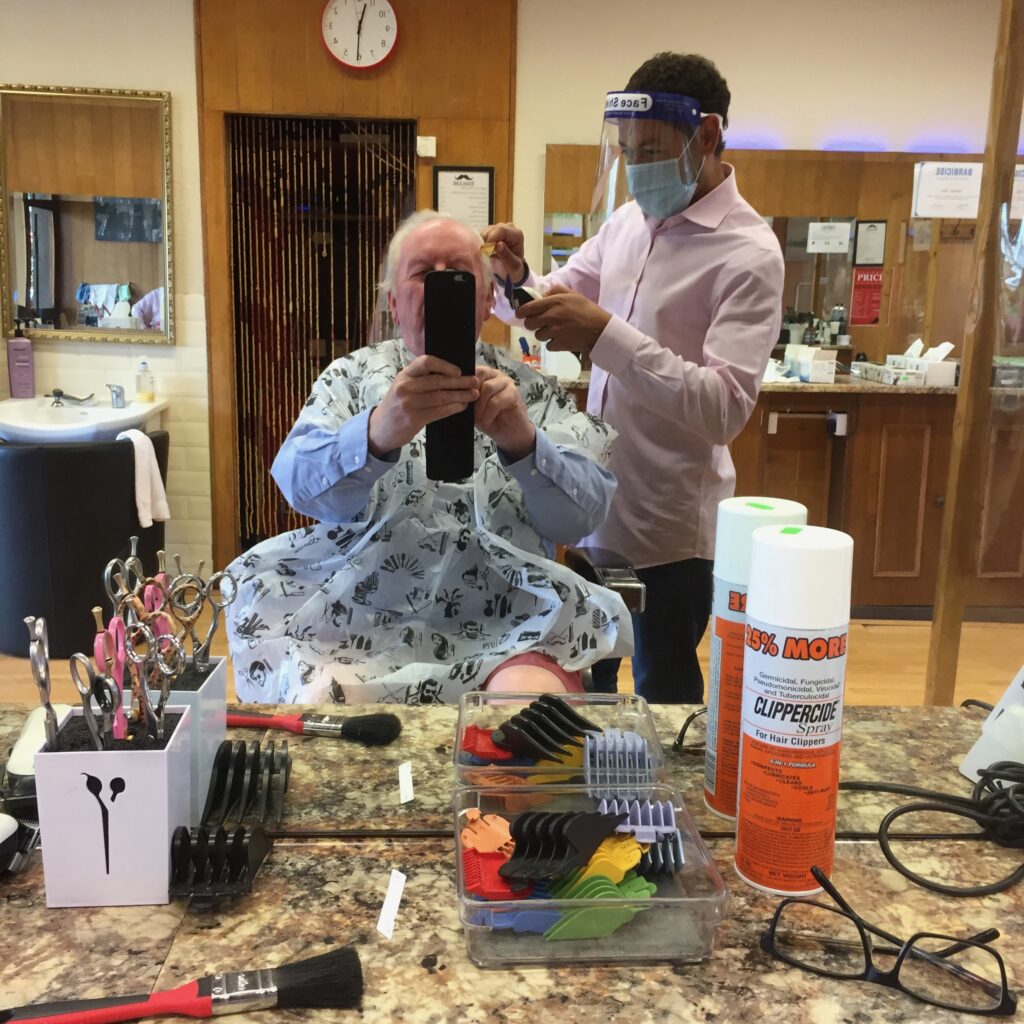 Second high spot …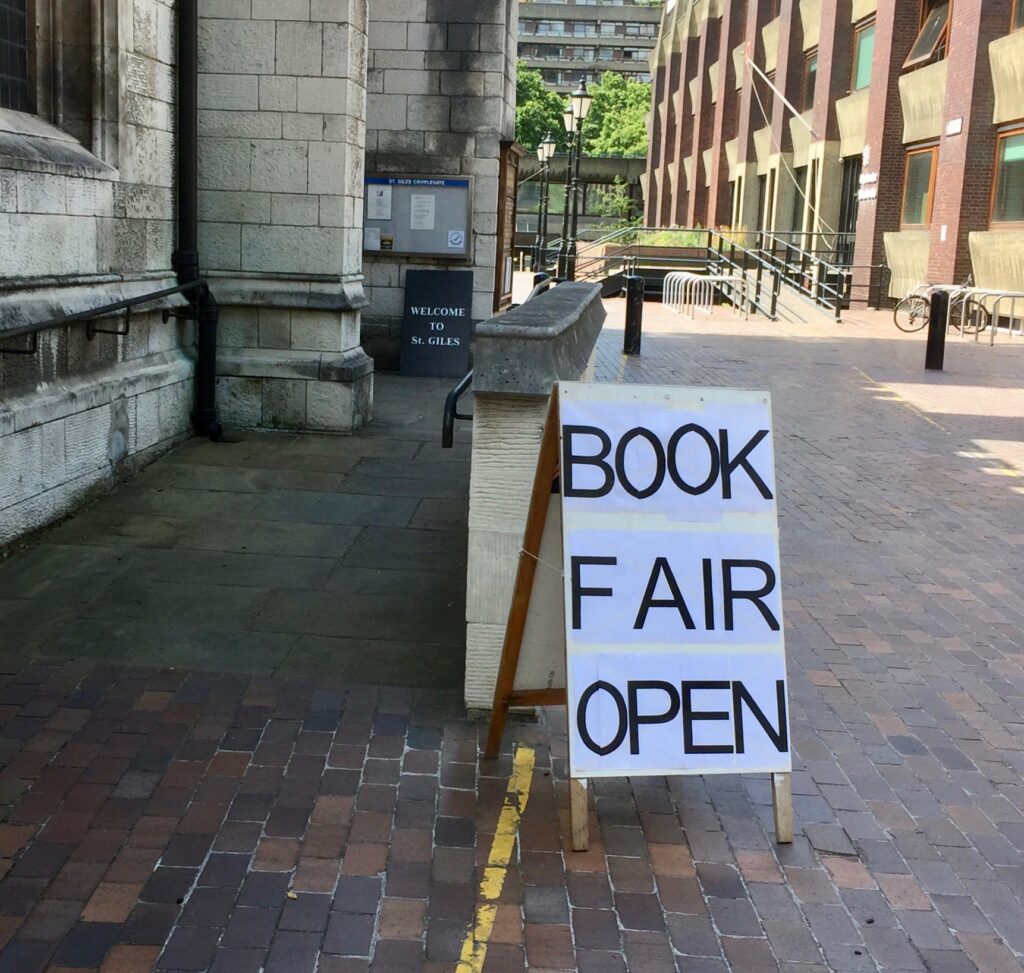 I do like to tuck into a Penguin …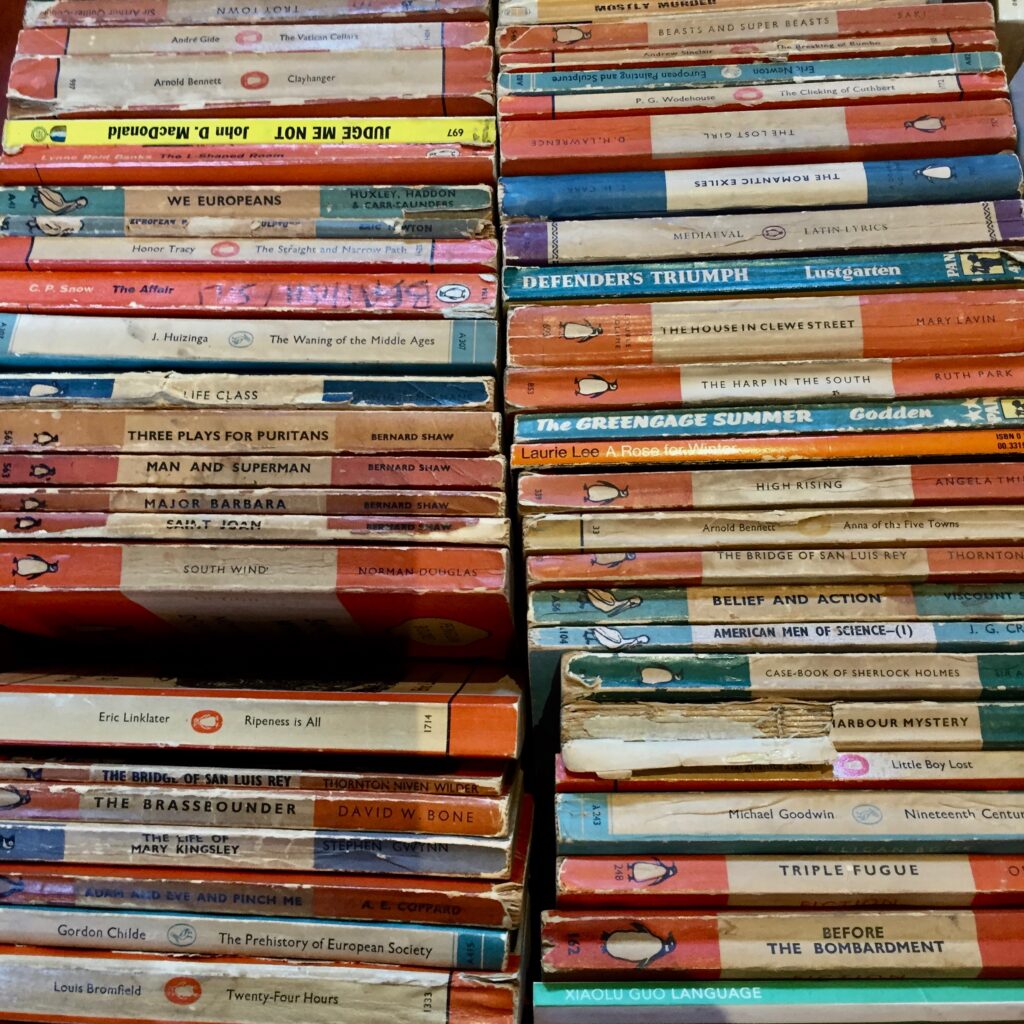 Oh how the simple pleasures of life take on a new importance when you are deprived of them!
The hotel I stayed at in Eastbourne last week had some very interesting items displayed on the walls. I liked these pictures of The Beatles in their early days but they made me feel a bit sad and nostalgic too …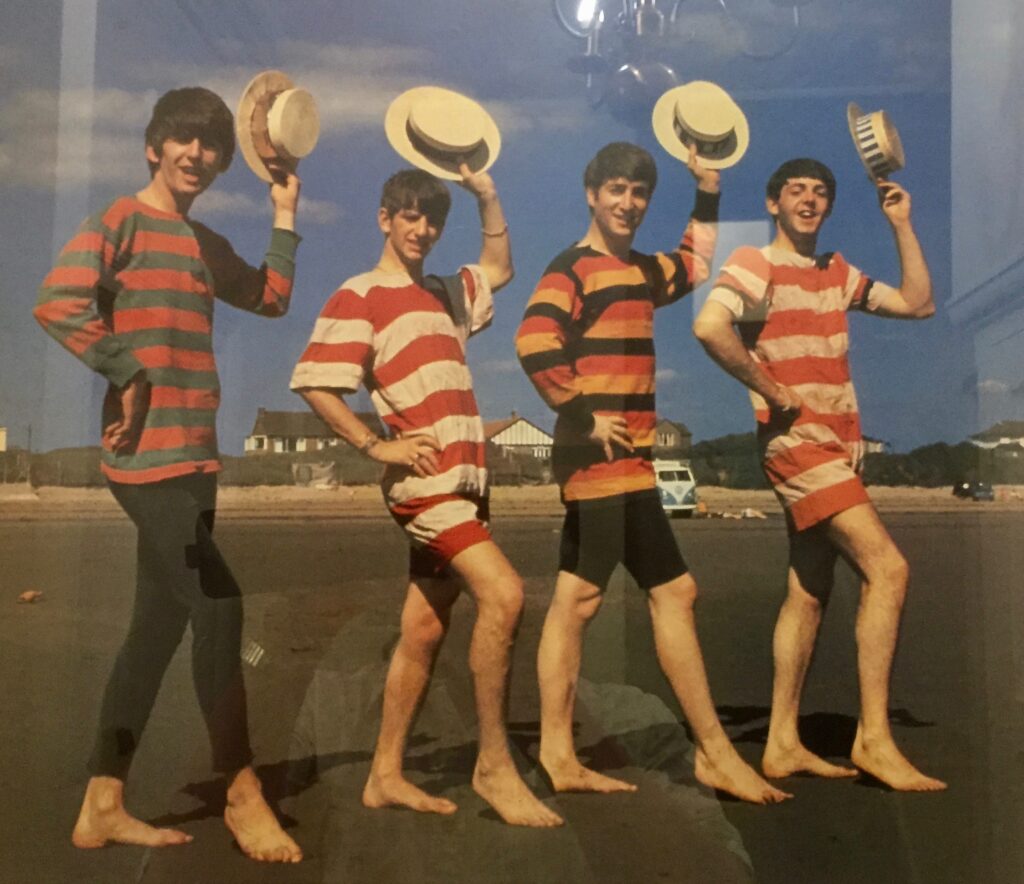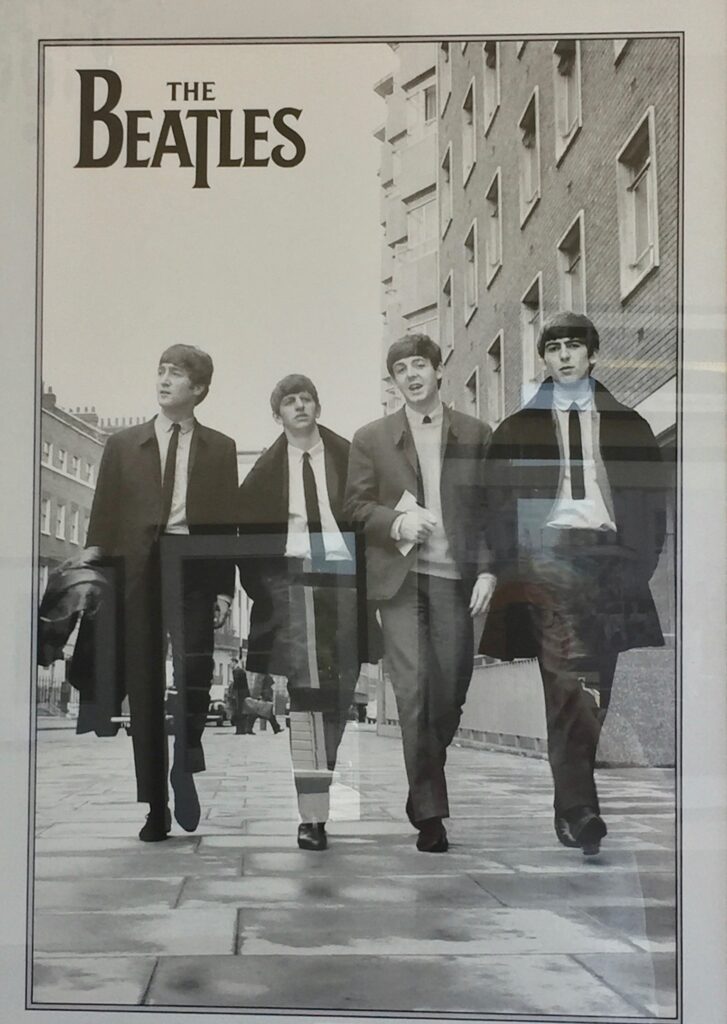 To my delight the hotel also had a reproduction of a very early map of London …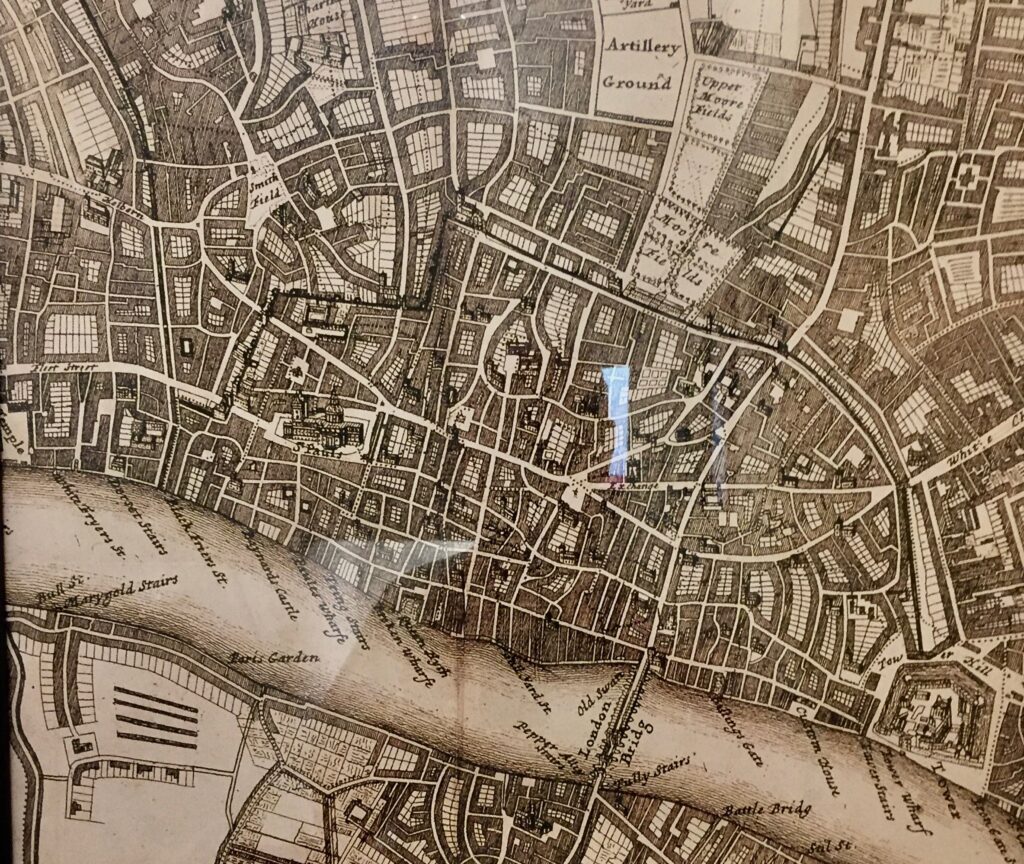 Note particularly Smooth Field and the three dimensional representations of St Paul's Cathedral and the Tower of London.
This was fascinating …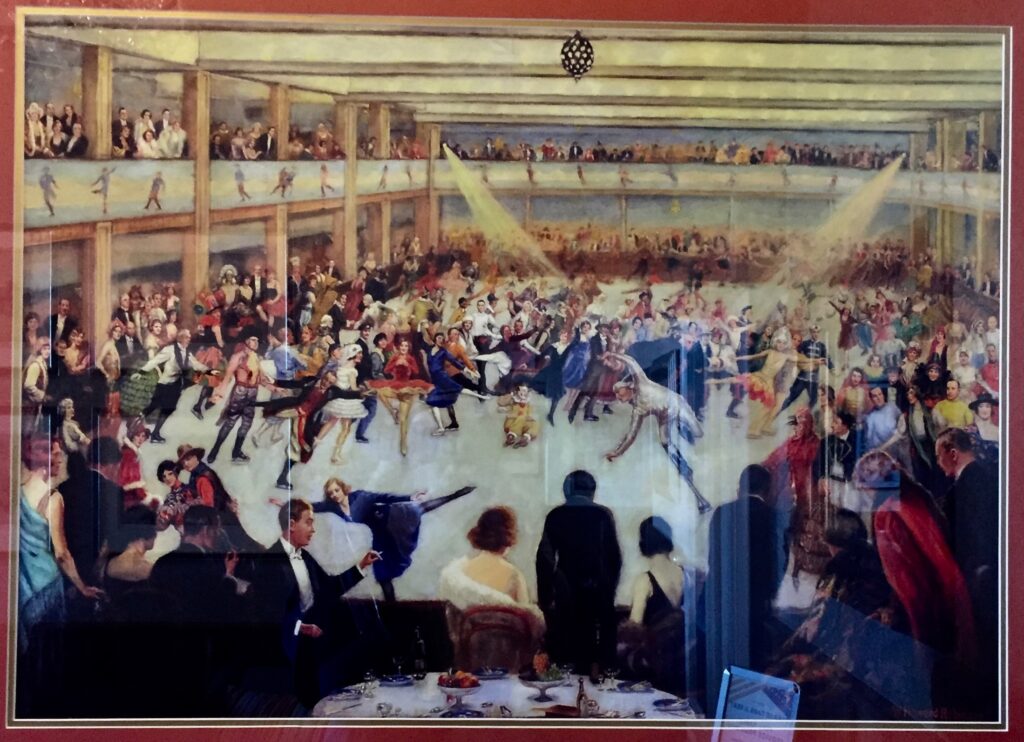 The picture is entitled …
Ice Carnival held at Grosvenor House, Park Lane, 31st October 1930 in the presence of the Prince of Wales with Mrs Wallis Simpson who was always seated three places from him in public.
There was some nice stained glass too …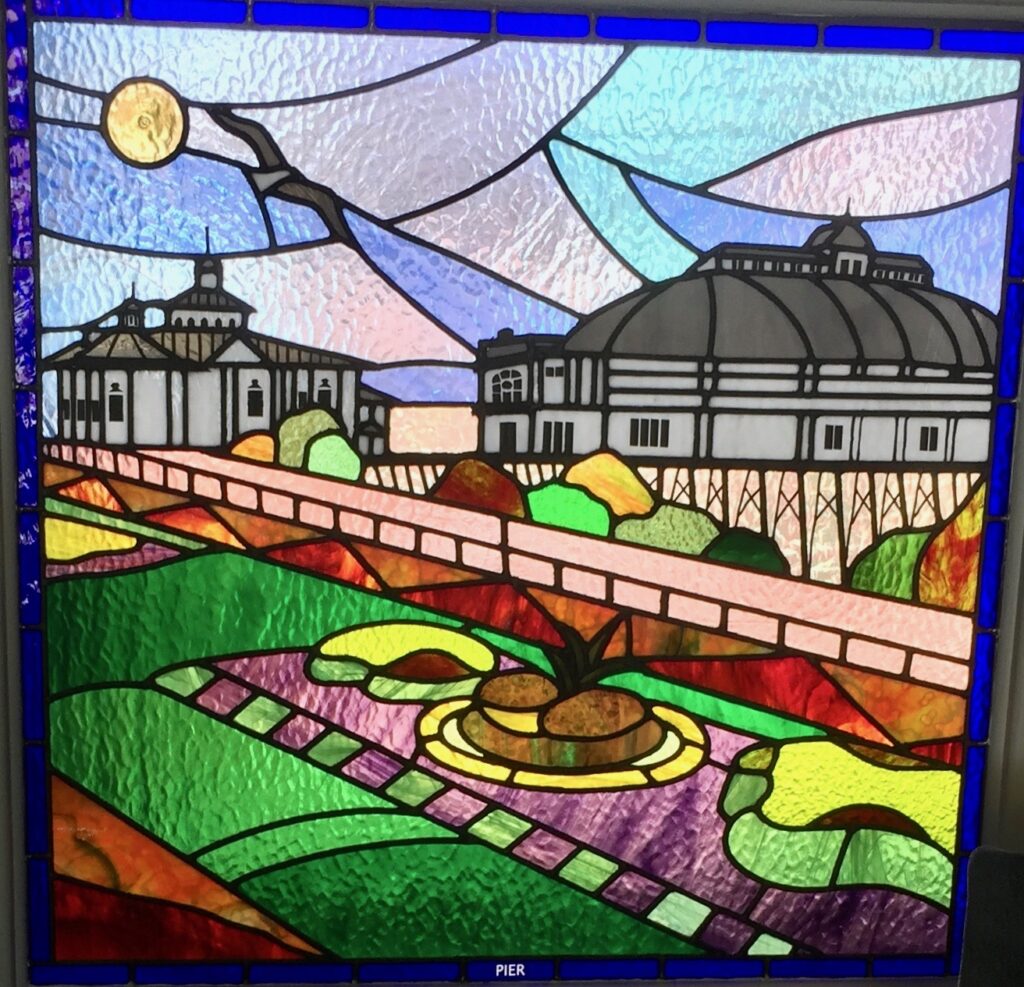 The hotel is the Langham and I highly recommend it.
Our Car Park attendant and concierge has green fingers and has improved the environment immeasurably …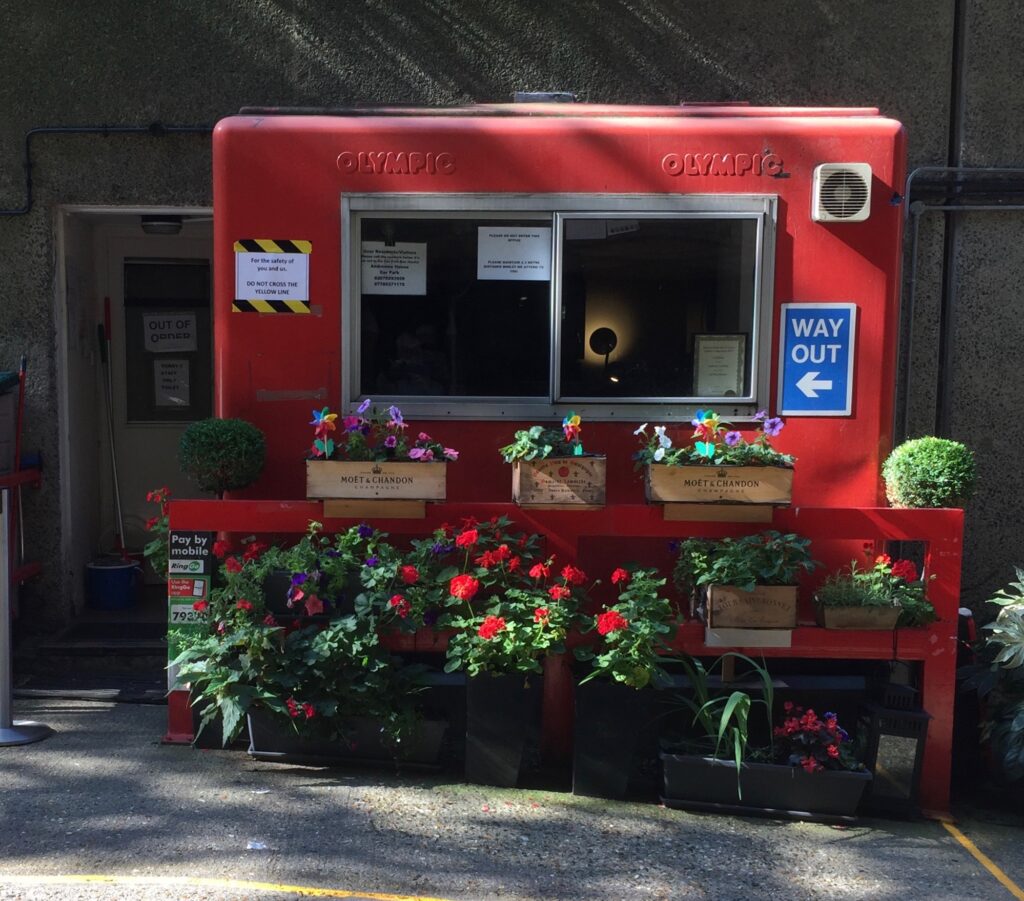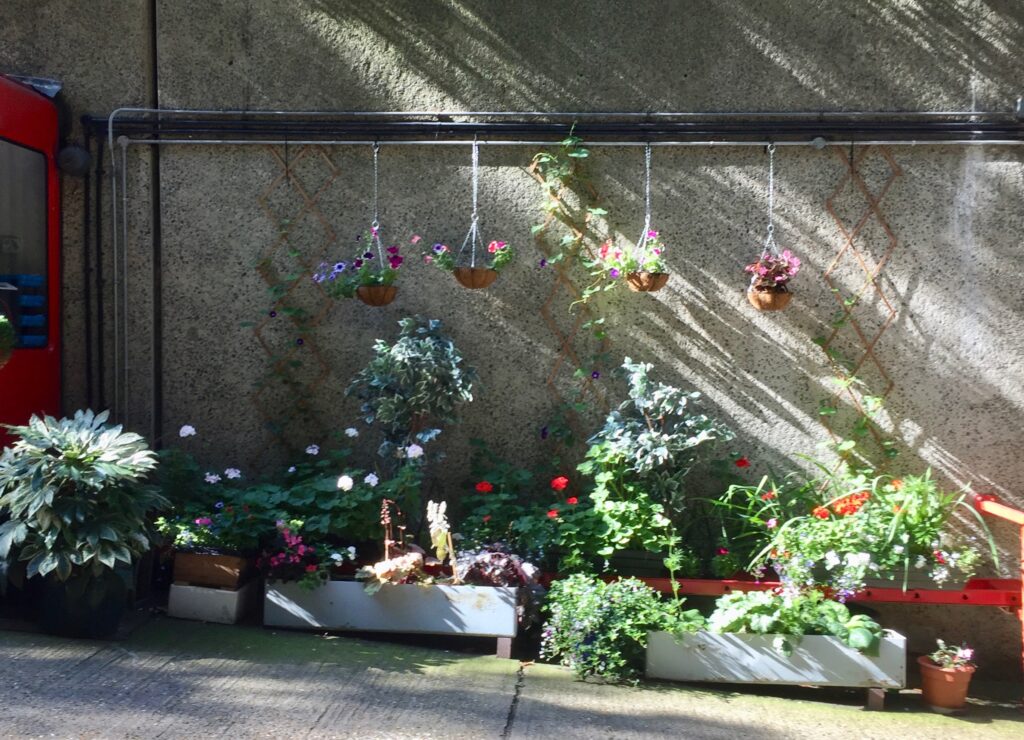 I like these golden lions outside the Law Society …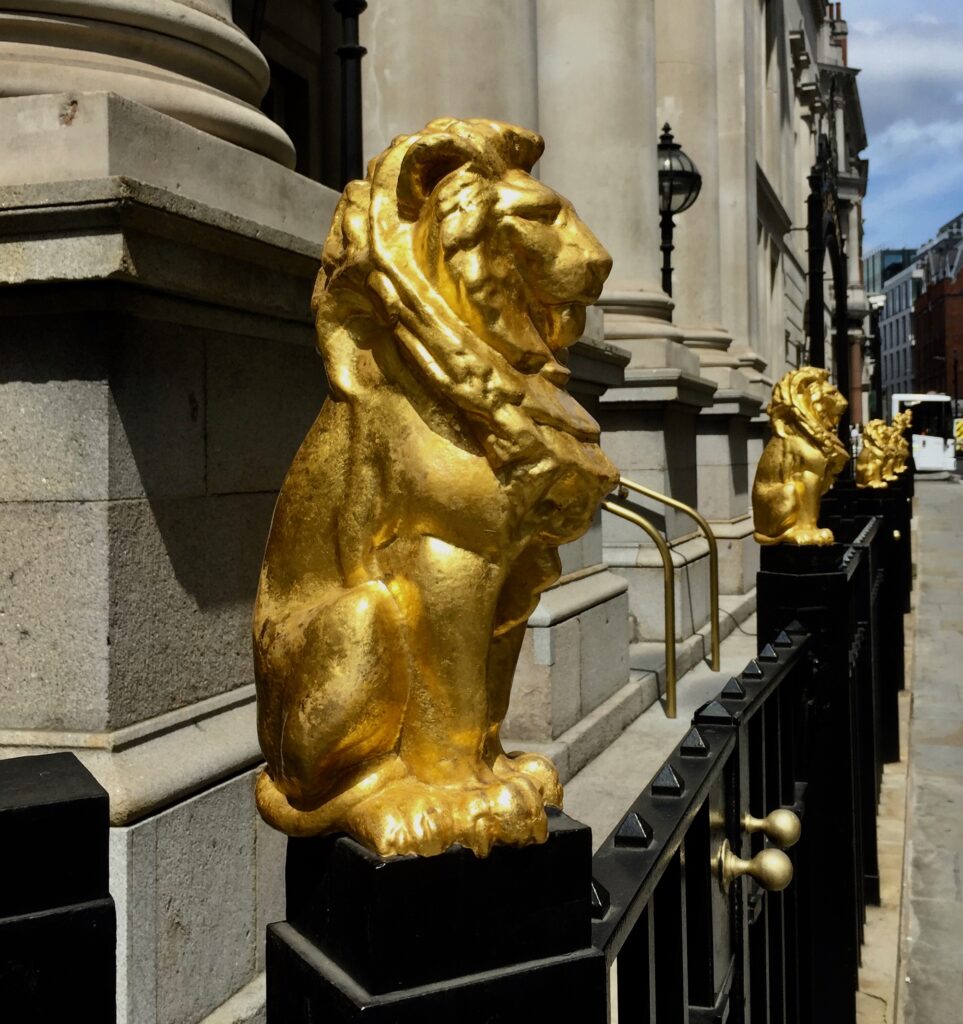 Royal Wedding teabags are still available at this shop on Ludgate Hill …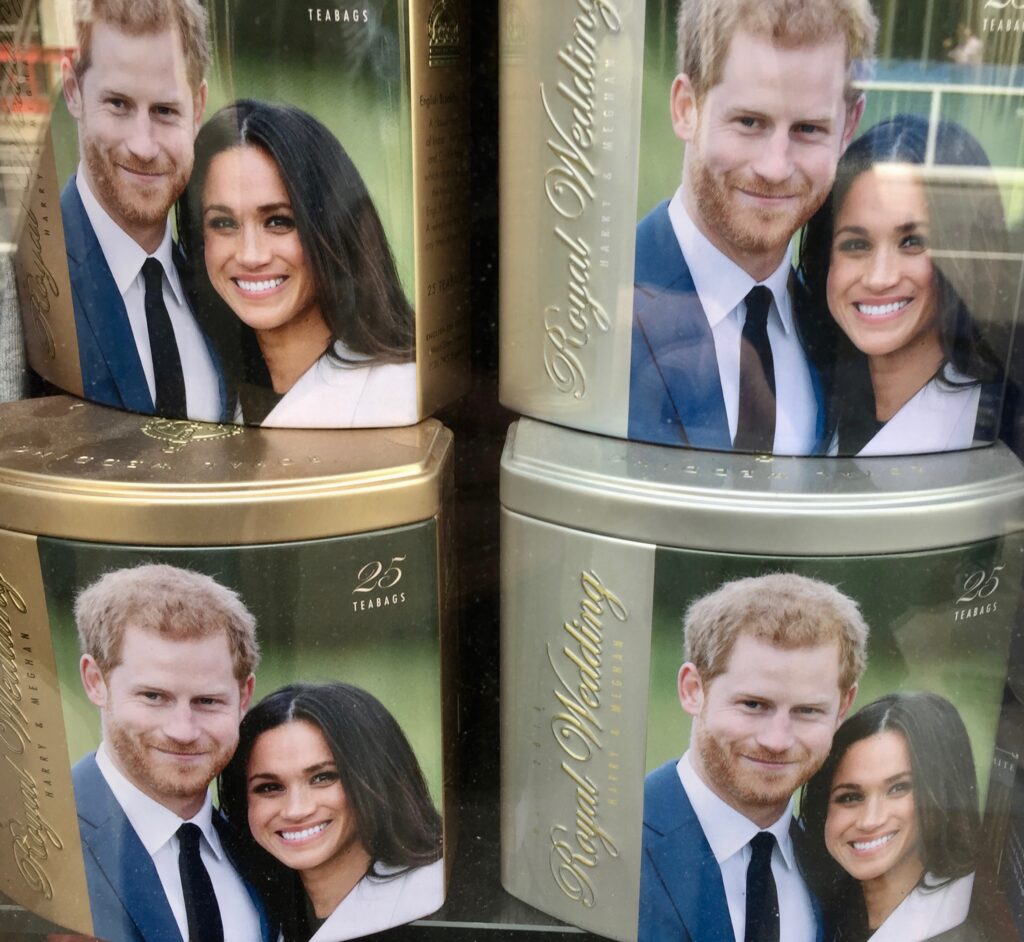 Hurry hurry hurry while stocks last!
Pharmacy humour …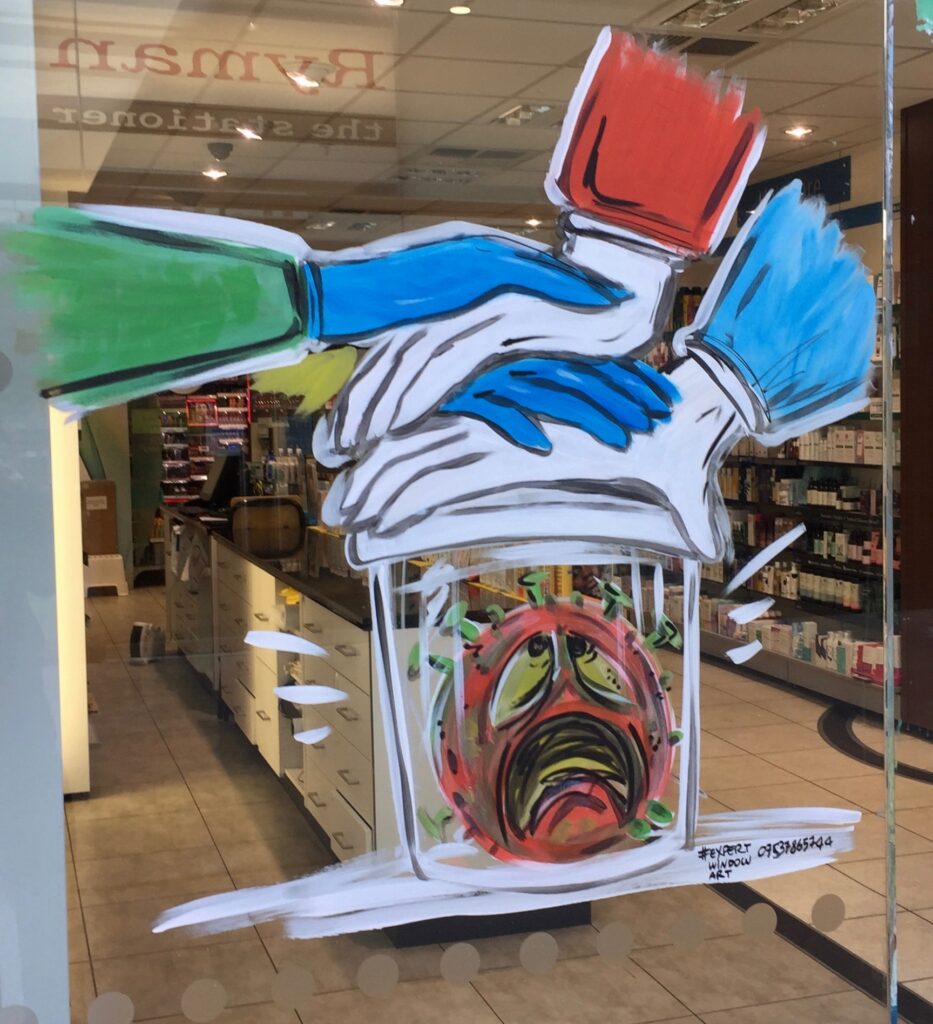 Another pop group caught my eye – a picture in a music shop window of the Rolling Stones in May 1965. Who would have thought they would still be touring 55 years later (apart from poor Brian Jones, of course) …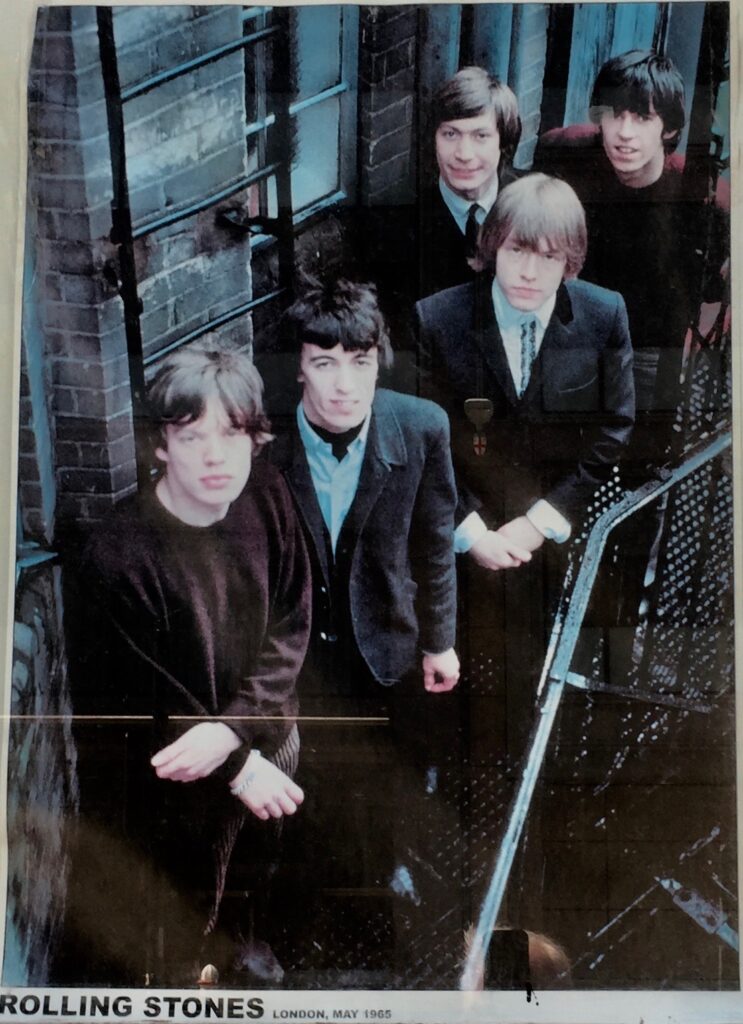 And finally you will be relieved to hear …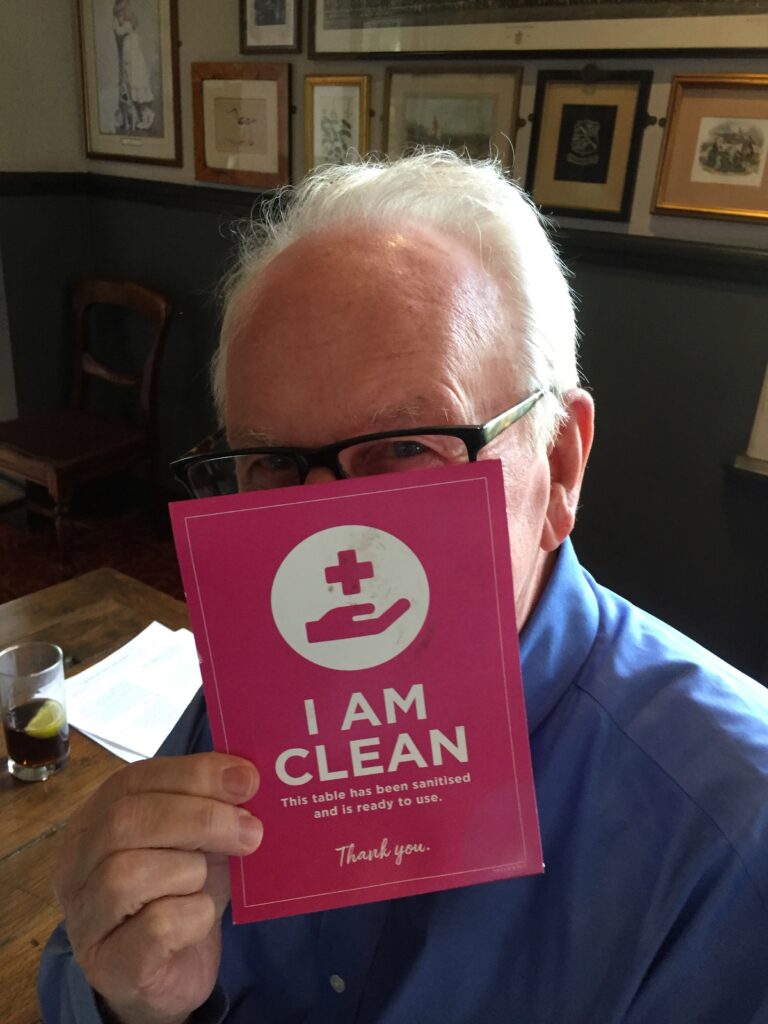 If you would like to follow me on Instagram here is the link …